The view from... / Global
Pilou Asbaek
In our column asking accomplished people for their take on events, business and culture, we speak to the Danish actor about the rise of Scandi drama and how roles for foreigners have changed in Hollywood.
Pilou Asbaek has fond memories of the grand auditorium of Folketeatret, a 19th-century theatre in Copenhagen. It's here in 2012 that the Danish actor starred in Om Baronessen, a show about the life of Danish author Karen Blixen. It is perhaps more likely that you will recognise him from his performances in lauded Nordic dramas and, increasingly, his parts in Hollywood films. "I'm doing bigger and bigger projects," he says, describing himself as "starstruck" on set with Sylvester Stallone in the superhero movie Samaritan and alongside Jackie Chan in action film Snafu. But it's his time on the small screen that has given Asbaek a sense of perspective.
His breakthrough came when Scandinavian TV productions rose to global prominence in the early 2010s – he debuted as the ingenious spin doctor Kasper Juul in Borgen, an award-winning Danish political drama that aired in more than 70 countries. Years later, he joined the sixth season of Game of Thrones as the ruthless Euron Greyjoy. And most recently, he starred as prosecutor Jakob Buch-Jepsen in The Investigation, a six-part drama series produced by Miso Film for Denmark's tv2, following an inquiry into the murder of a Swedish journalist. It is classic Scandi crime: smart, subtle and beautiful.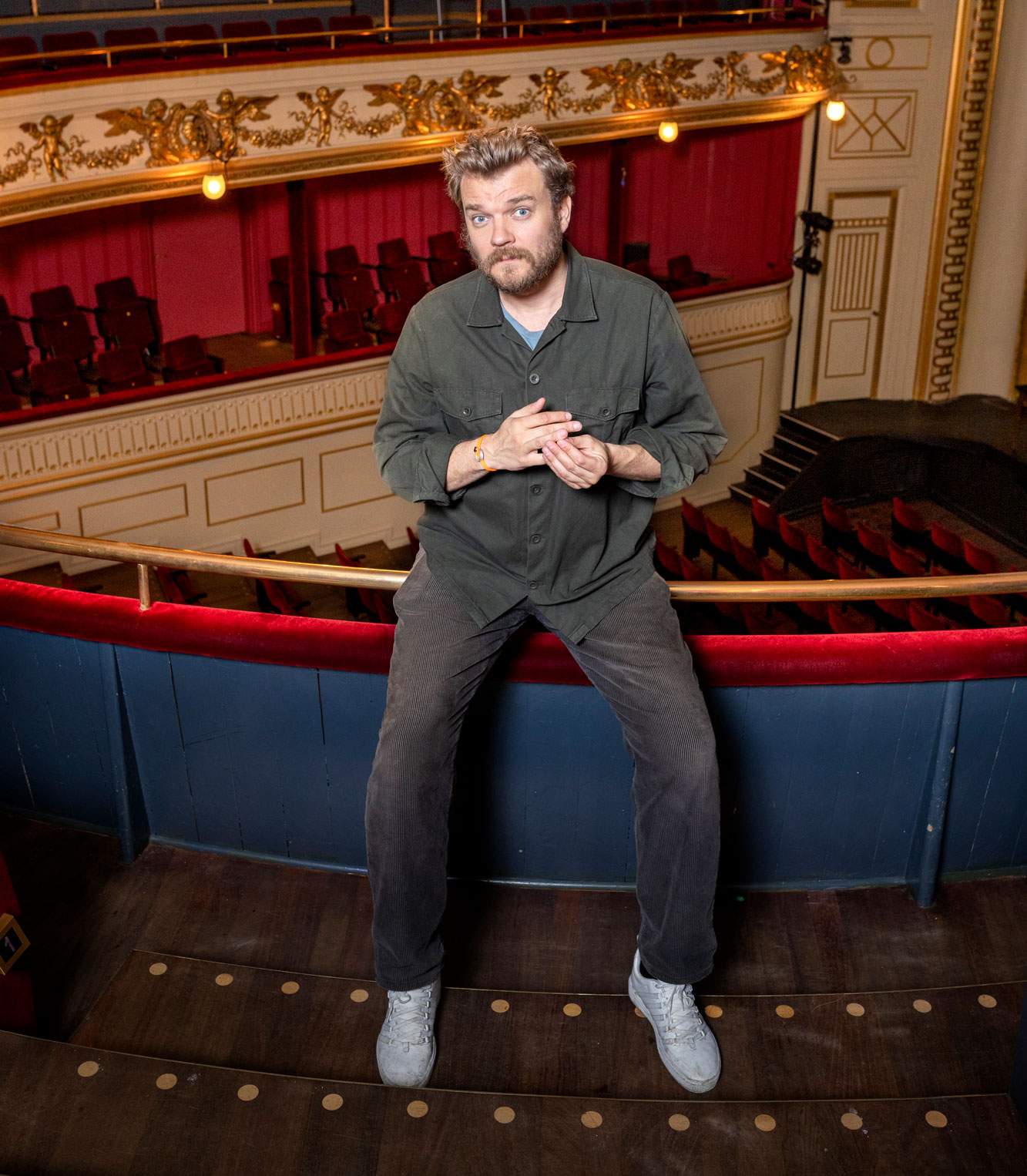 "We introduced a new take on crime," says Asbaek, referring to The Killing and The Bridge, which kicked off the Nordic noir phenomenon in 2011 and attracted global audiences in the millions. For Asbaek, the popularity of The Investigation is proof that the genre is still alive and well. "It's inspirational," he says.
That's not to say Asbaek believes that interest in the Nordic small screen is reserved to noir – far from it. Danish sci-fi thriller The Rain was one of Netflix's most popular non-English-language shows early this year; the platform is also set to premiere a number of Swedish-language productions in the coming months. Scandinavian television "has grown into a fully fledged genre," he says. A decade ago, subtitled shows wouldn't be prime-time material for English-speaking audiences. Now, he says, language is less of a barrier. "People just expect quality."
The shift to streaming has also come with a boom in investment for international productions, pushing the film industry to diversify as well. Asbaek has been feeling the effects first-hand, seeing actors like himself (who operate far from Hollywood's limelight) offered bigger and bigger roles in blockbuster movies. For his latest, he plays the lead as a Russian astronaut alongside actor Chris Messina in forthcoming space thriller ISS. He believes that it's a clear indicator of how far things have come. "In the US I'm a foreigner, so I've always played the villain," he says, explaining that his background had led him to be typecast. "But for the first time, not in this film."
As he impatiently awaits his latest performances to hit the silver screen, he's proud of a 20-year career. "I'm thankful for having been a part of the so-called 'Scandinavian wave' from the beginning," he says. And with one foot now firmly in the US film industry, another beginning for Asbaek is well underway.
Pilou Asbaek's CV:
1982 Born in Copenhagen
2002 Graduates from drama school and performs in his first role at Copenhagen's Royal Danish Theatre
2010 Meets director Tobias Lindholm and is cast in 'Borgen'
2019 Join series six of 'Game of Thrones'
2021 Stars in 'The Investigation'