Culture / Germany
Top of the props
From silent movies to streaming, the history of Studio Babelsberg is the history of film itself. Its art department's scenery, sets and replica models have appeared on screens for more than a century. As directors worldwide continue to favour the studio's physical simulations over digital, we train our own camera on the vast backlots and workshops on the edge of Berlin.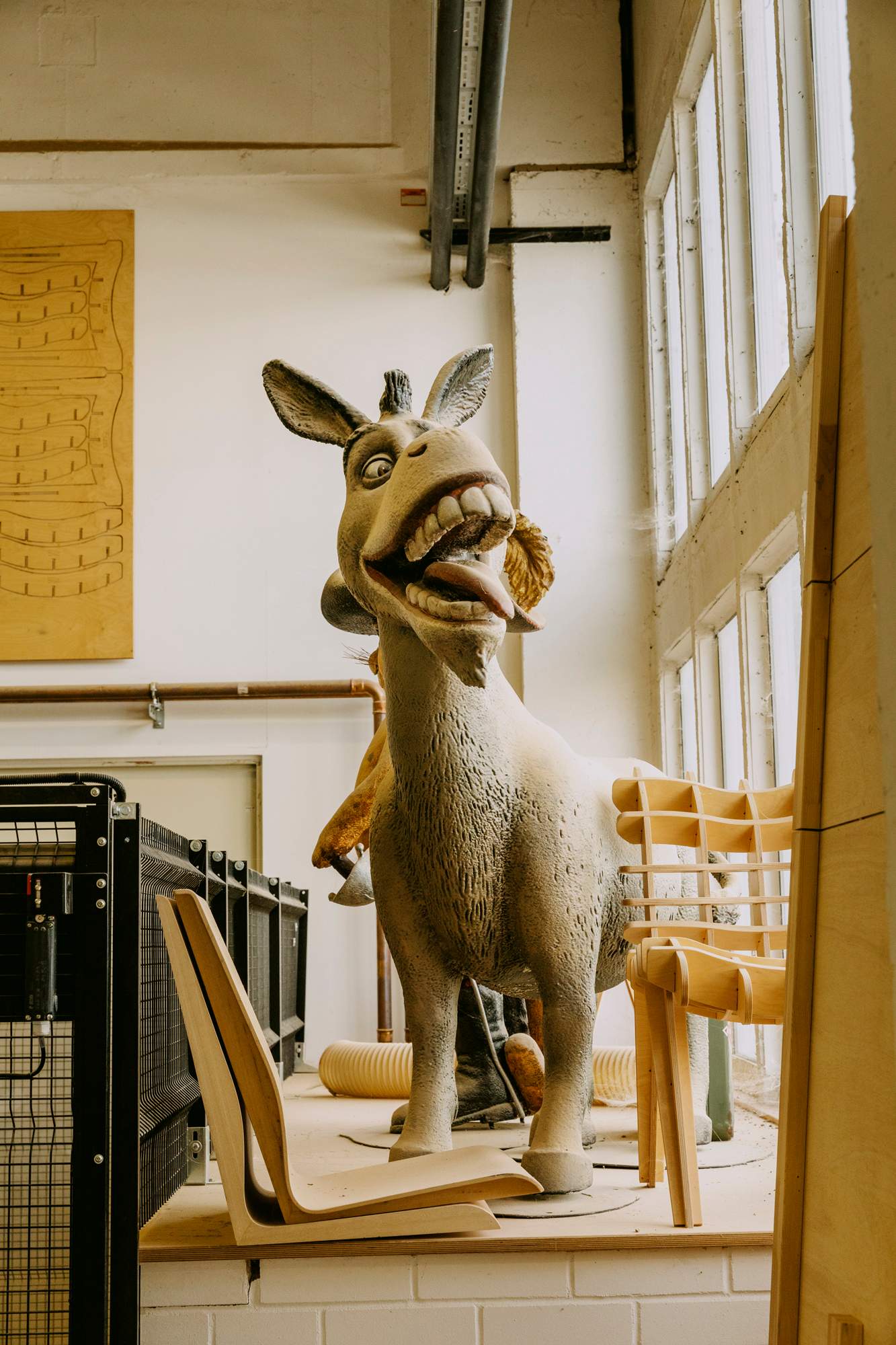 "Check this out," says Michael Düwel, the managing director of Studio Babelsberg's art department, scooping up an enormous metal girder with one hand. He lifts it high above his head, as if it weighs little more than a pencil. That's because the girder is made from Styrofoam but, even close up, you would never guess it. Düwel and his team at Babelsberg are masters in trompe l'oeil trickery. As part of the world's oldest film studios, opened in 1912, they have had plenty of time to perfect their specialist skills in creating realistic sets.
A day spent wandering the department's lots on the fringes of Berlin can leave one with a strange sense of unreality. After hours among fibreglass shipwrecks, "marble" sculptures made from plaster and city streets that are nothing more than masterfully painted façades, the line between genuine and fake becomes blurred. When he joined the set construction department in 1995, Düwel assumed that he would have about two or three years in the job before the art department closed its doors for good. The historic studio's workshops, which had produced everything from the dramatic city skylines for Fritz Lang's Metropolis to the cabaret backdrops in Marlene Dietrich's breakthrough film The Blue Angel, seemed threatened by rapid advances in visual effects but Düwel and his colleagues always believed that physical sets would still be needed.
Fast-forward 26 years, however, and the department is stronger than ever, operating under Düwel's watchful eye. He oversees a 100-strong team of carpenters, painters, sculptors, architects and designers whose impeccable work is one of the studio's main selling points. From a bust of the Statue of Liberty to a spaceship engine room for the 2009 sci-fi flick Pandorum, all of the studio's commissions are wildly ambitious. When asked to pick the trickiest request to date, Düwel settles on the reconstruction of New York's Guggenheim Museum for the 2009 Tom Tykwer thriller The International. Whereas Frank Lloyd Wright's original took three years to build, Düwel and his team had just four months.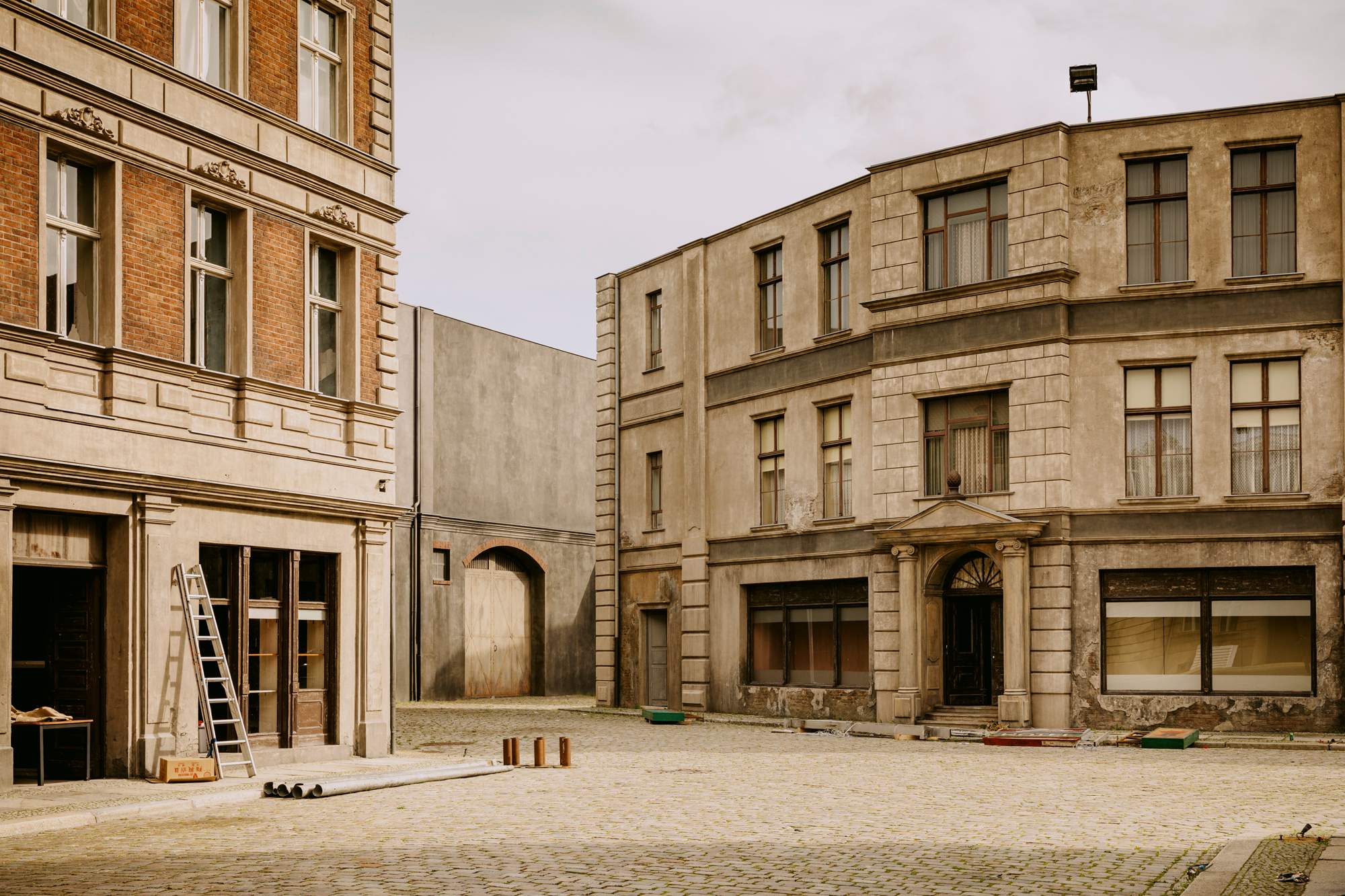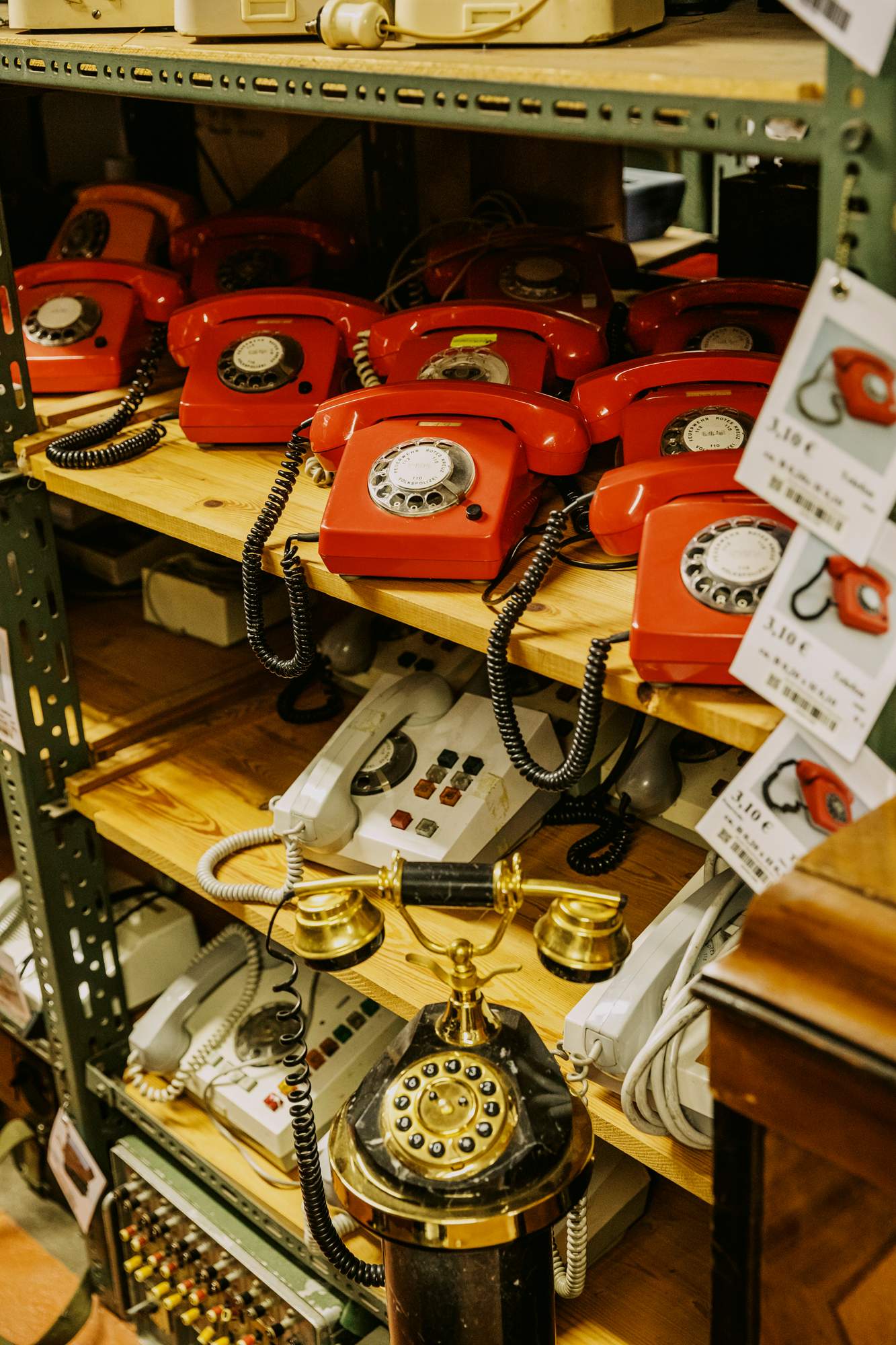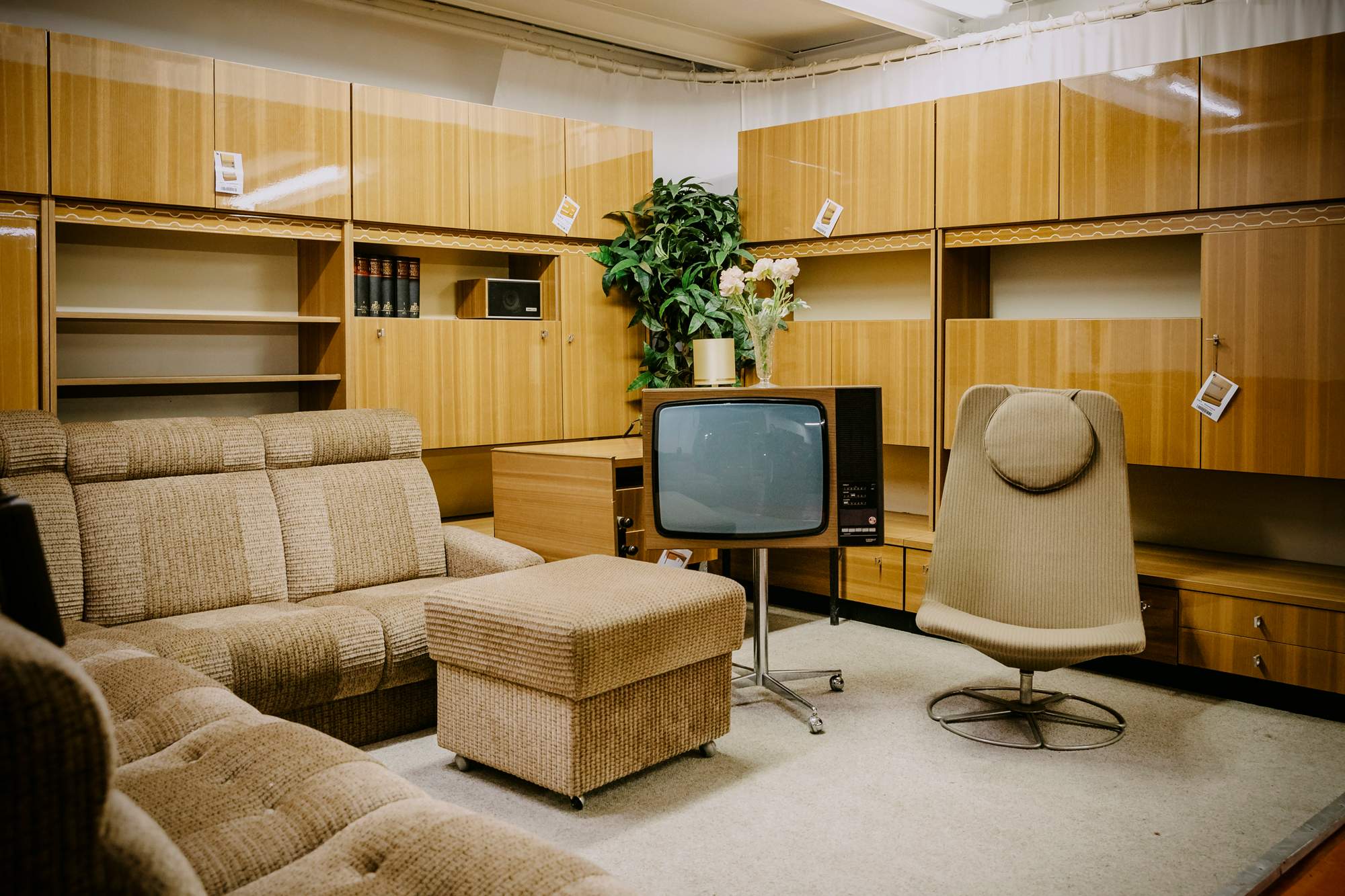 Babelsberg's history of creating monumental sets stretches all the way back to 1912. In the early 20th century it made some of silent cinema's most famed films, including Nosferatu and The Cabinet of Dr Caligari. Alfred Hitchcock worked at the studios in his twenties and claimed that everything he knew about film-making he learnt there. A dark cloud settled over the studio, however, when Germany came under Nazi rule. As many of the country's actors and directors fled to Hollywood, Babelsberg was commandeered as a mouthpiece for National Socialism. Under the influence of Joseph Goebbels, propaganda films, including Leni Riefenstahl's Triumph of the Will and the viciously anti-Semitic Jew Suss, were produced at the site.
After the war, Babelsberg became defa, East Germany's state-owned film studio. Robert Krüger, head of the paint department, began his career at Babelsberg during this period. He first visited the studios as a child when he was enlisted as an extra and joined the studio as a scenic painter in the 1980s. "When I started working here, there was a kindergarten, butcher and even a hairdresser on site for the workers," he says. "Naturally, our output was much more political. The government paid for everything and told us which films to make. The message always had to be, 'Socialism is the best thing in the world.'"
After German reunification, the studios were sold to French group Compagnie Générale des Eaux which, over the following 12 years, spent some €500m updating the infrastructure. When current owners Charlie Woebcken and Christoph Fisser took over in 2004 they doubled the studio space, an investment that quickly paid off as the studio's work started to attract an increasing number of international productions. That included big-budget Hollywood spectacles looking to take advantage of the all-inclusive production services that came with a side helping of slick German efficiency. Everything from The Hunger Games: Mockingjay to the Bourne films were made here. When monocle visits, several big-name US blockbusters are filming at the site. Among them is the latest as-yet-untitled fourth Matrix film. The rise of streaming platforms has also boosted business for Babelsberg (in recent years it has worked on several Netflix series, including Dark and Berlin Station), which helped the studio to generate whopping revenue of more than €73m in 2019.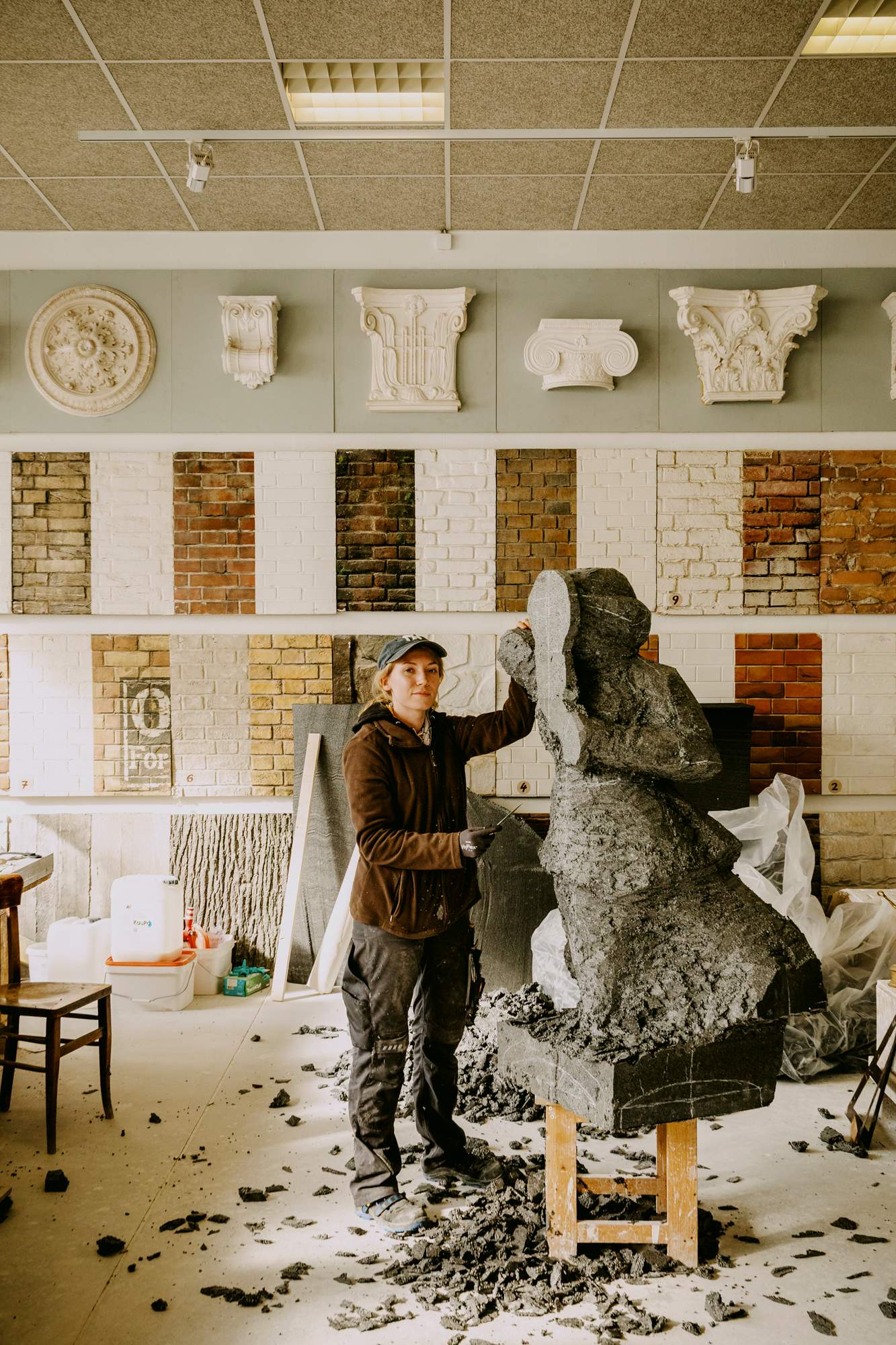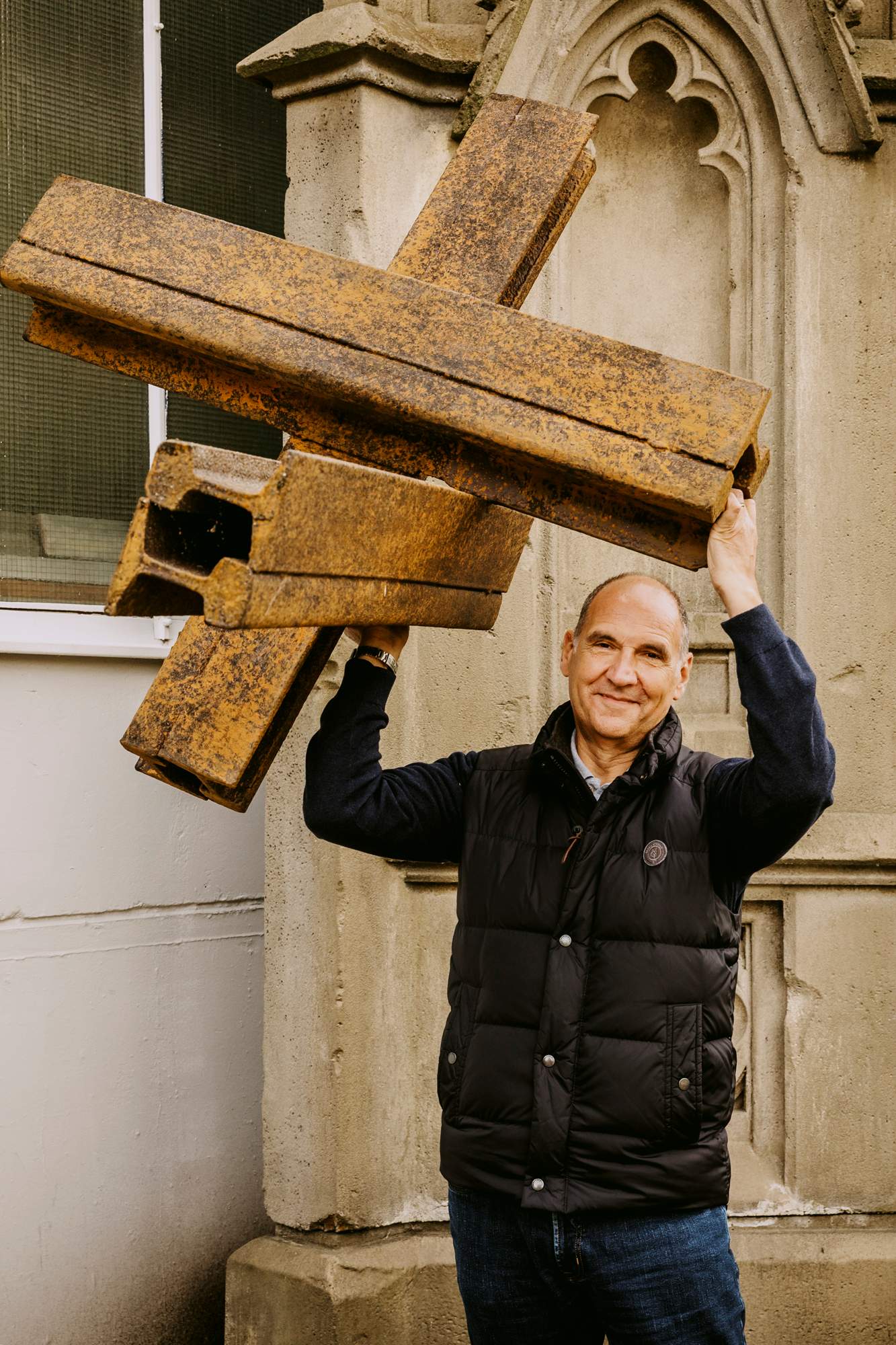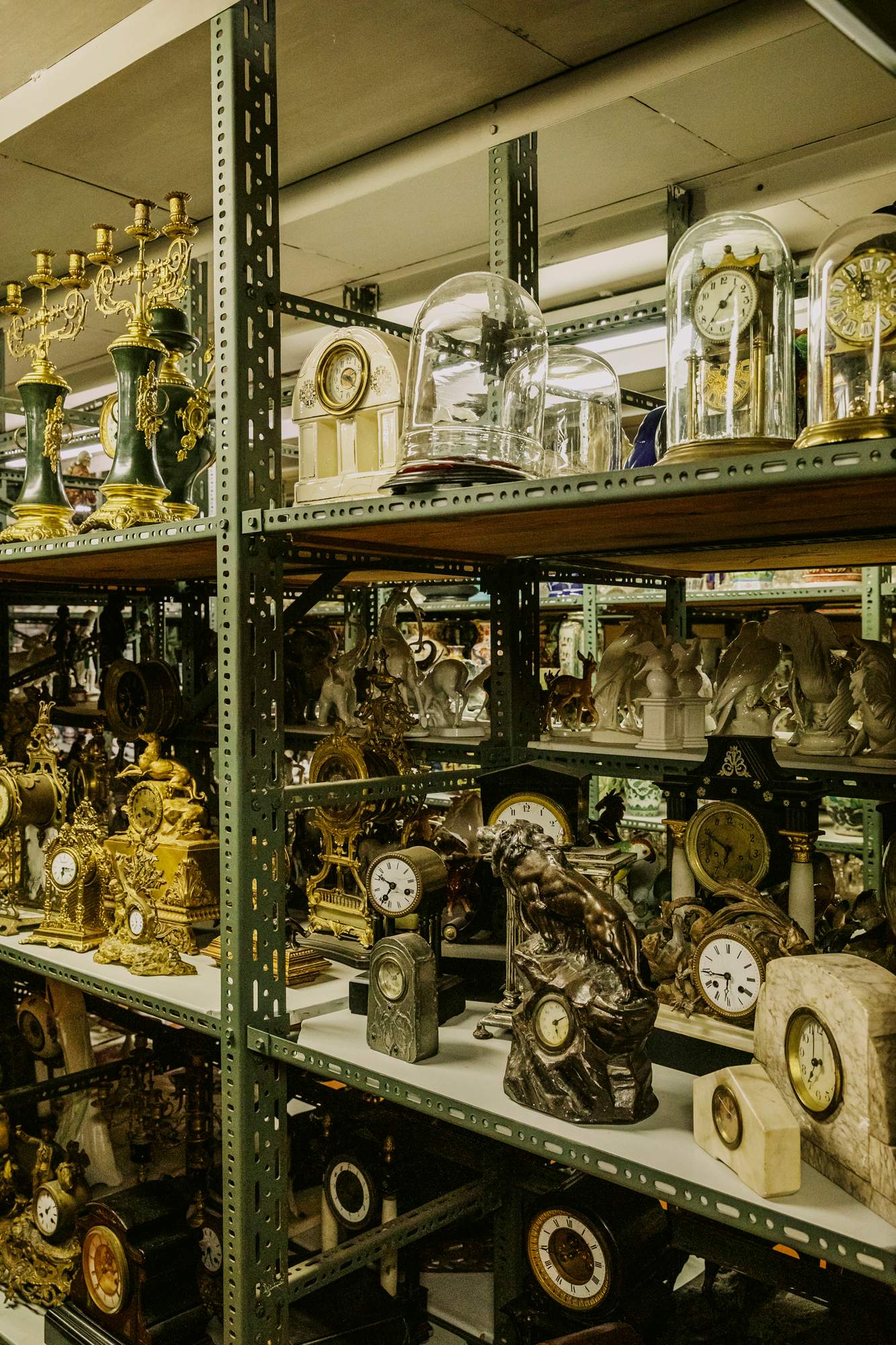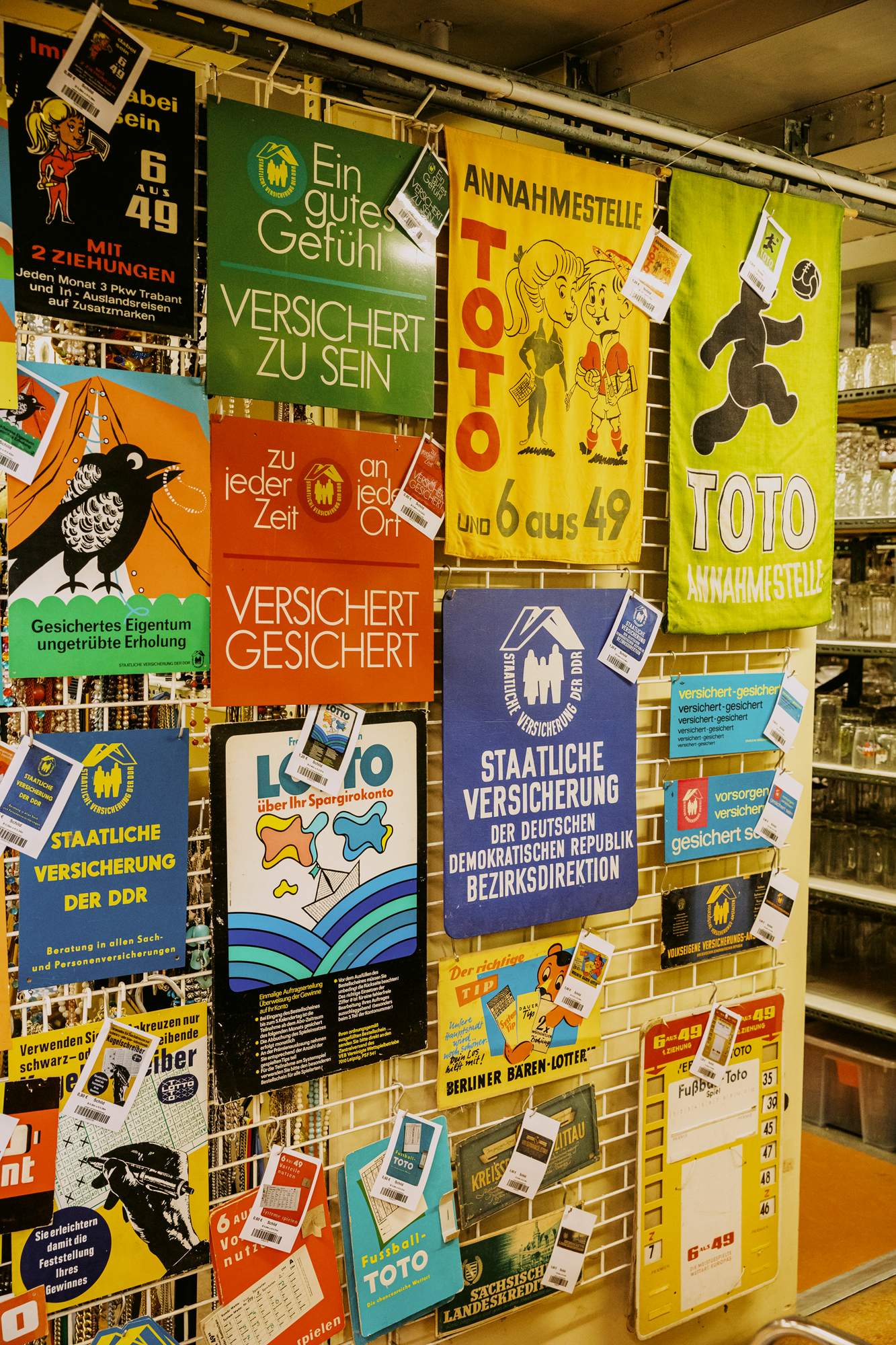 What places Babelsberg apart from other studios of its size is that the set-building workshops making up its art department are all in one place – eliminating the need for delegating specialist tasks elsewhere (contractors are brought in to bolster staff when necessary; the set-building team can number up to 300). When the pandemic struck in 2020, the studio was forced to pause production for several weeks. But postponements and unexpected delays are part and parcel of film-making, so working flexibly was something that the studio was used to. With its doors closed for shooting, Babelsberg's workers took the opportunity to make infrastructure improvements around the site and put together comprehensive protocols that enabled it to be the first major film studio to reopen. "Filming during the pandemic is challenging and expensive," says Düwel. "But a film studio can guarantee a high level of security and control compared with shooting on location."
Another factor propping up the art department's business accounts is that its clients go beyond film. Operating as a separate entity within the Studio Babelsberg group, the department designs and makes everything from bespoke museum installations to sets for morning TV chat shows. One of its most recent commissions was to build a mock train carriage for Deutsche Bahn. There's also a large archive – more than one million props are kept across two warehouses. Items in these vast stores are loaned to productions within Babelsberg and beyond; here art directors can find everything from mailboxes to gravestones. Tightly packed shelves are laden with every imaginable variety of ashtray, apothecary bottle or sugar bowl, all carefully catalogued with an individual barcode. "This is my favourite corner," says Düwel, admiring rows of telephones, including 1890s wall-mounted models, clunky 1950s rotary dialers and 1990s cordless models. "It's the entire history of communication."
The giant warehouses that make up the prop stores are just a small corner of the site as a whole. Within the complex are 21 individual studios as well as two backlots for filming street scenes. The latest is Neue Berliner Strasse, which was built in 2016 for €12m. It might seem like a staggering sum but, Düwel says, it is actually cheaper than constantly creating computer-generated backdrops. This lot is an exact replica of Berlin in the 1920s, with each section designed to mimic a different neighbourhood. "This is Charlottenburg, that's Kreuzberg and over there is Friedrichstrasse," says Düwel, pointing to different corners of the realistic grid of streets. The city was all but flattened during the Second World War, so this space is important for directors wishing to show prewar Berlin. Shooting here is also more practical than filming on location. "If you want to drive through Berlin with a tank today, it's not going to be easy," says Düwel.
Despite its commitment to analogue props, the department's ability to thrive in the face of digital imagery means working with, rather than against, technology. Its vast workshops are filled with the hum of gleaming high-tech machinery. In one room, a hot wire-cutting machine is crafting a gothic turret from Styrofoam, while a 3D- printing machine buzzes in the background. There are also full-body scanners to enable extras to have their forms digitised in order to be multiplied in crowd scenes. But all these activities go hand-in-hand with traditional techniques. On the floor, painters are marbling wooden panels while a woodworker is fixing a joist.
This dedication to such grandiose, tangible projects is anything but a capricious obsession with old-school methods. It is, in fact, integral to the success of a production. "Actors need a physical set to interact with," says Düwel. "That's why we recently built a new backlot. The original plan was just to have one big green-screen street but we discussed this with several directors and they told us to forget it."
Düwel's commitment to listening closely to the precise needs of his department's clients has secured Babelsberg's position as studio of choice for everyone from Wes Anderson to Quentin Tarantino. But Düwel has no intention of resting on his laurels. "A long history of film-making will only get you so far," he says. "It opens the door but that's as far as it goes. Clients want to know what we can do now." A more pertinent question, perhaps, might be what Studio Babelsberg's art department can't do.