Briefing / Global
Defence
Briefing
No shore thing
france — maritime
It is known by the unromantic acronym Pang (Porte-Avions de Nouvelle Génération). This is the French navy's planned aircraft carrier, further details of which have now been revealed. Pang will be an impressive craft: 70,000 tonnes, carrying 1,100 crew, able to launch 60 fighter sorties a day. However, it will not succeed France's only current carrier, the Charles de Gaulle, until 2038. By then, the technologies already threatening aircraft carriers – drones and hypersonic ship-busting missiles – will have had another 17 years to develop.
"Carriers are still valuable," says Patrick Chevallereau, a fellow at Rusi and former vice-admiral in the French navy. "Naval power matters in a globalised world." France is not alone in believing so. China, Italy, India, Brazil, South Korea and Turkey are among the countries planning to build or buy new carriers. This to say nothing of the US's imminent introduction of their Gerald R Ford-class carriers, 10 monstrous ships that will carry up to 90 aircraft each. "The carrier is a very flexible tool," says Chevallereau. "You don't need third-country authorisation to move your air power."
But a carrier is also a large and prestigious target. A new generation of hypersonic missiles seems literally aimed at them. Estimates of the price of Pang run to about €7bn. The USS Gerald R Ford alone cost circa $13bn (€10.8bn). Could they become too expensive to risk? "There is the story of the shield and the sword," says Chevallereau. "You can say the same about a static airfield; that's a much more vulnerable target than one you can move – and even hide." 
Who's buying and who's selling? We keep you abreast of significant defence deals.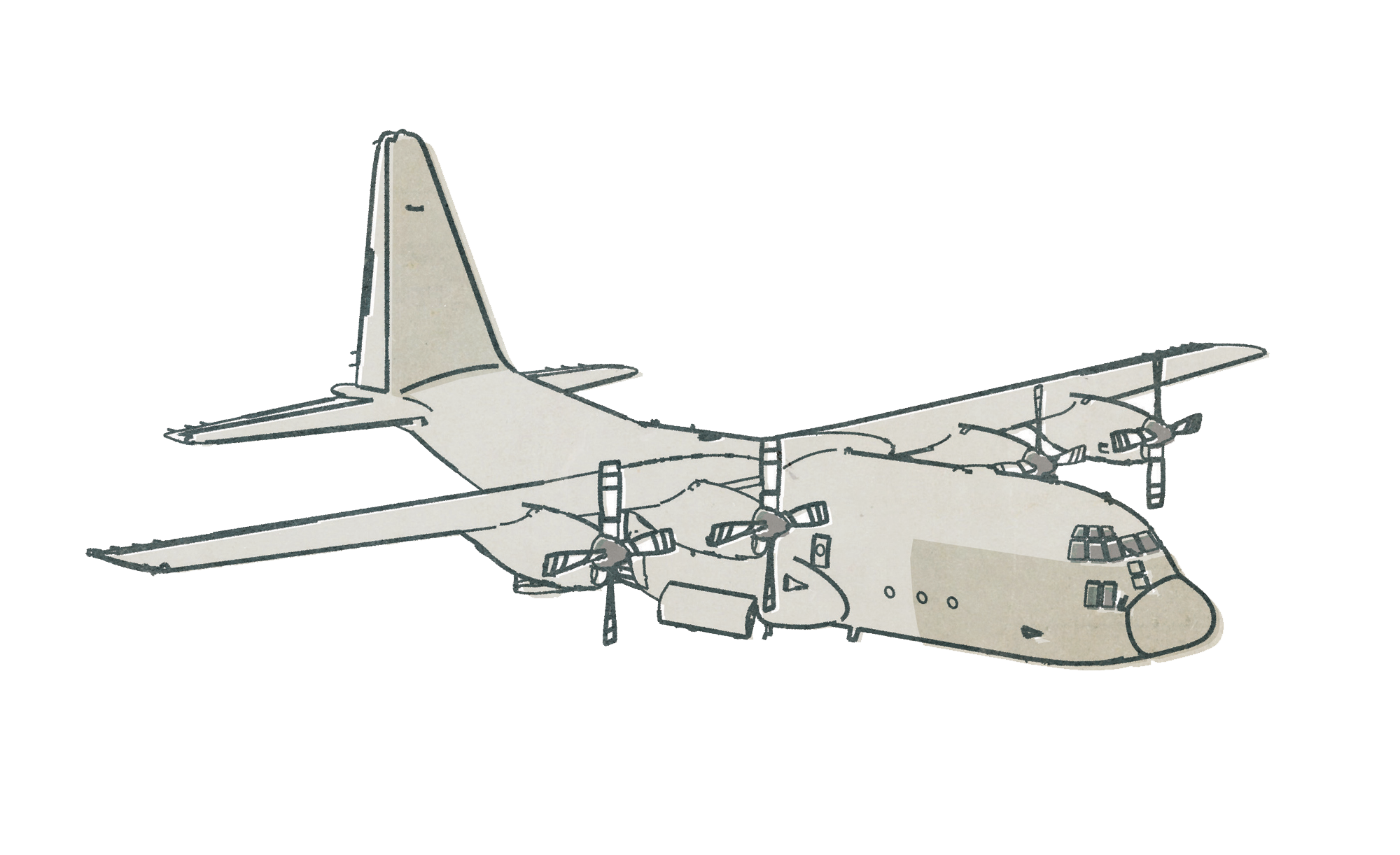 In the basket: Five Lockheed Martin c-130 Hercules transport aircraft
Who's buying: Poland
Who's selling: The US
Price: $14.3m (€11.9m)
Delivery date: From late 2021
A batch of second-hand Hercules aircraft will – obviously – not fundamentally alter power balances in the European arena but it serves as a reminder of an astonishingly durable design. The jets entered United States Air Force service in 1956. These five 1980s-vintage surplus aircraft, which were rescued from a base in Arizona, are slated for the 33rd Transport Aviation Base in Powidz, potentially doubling the Polish Air Force's fleet of c-130s – some of which are more than 50 years old. 
Images: Shutterstock, VBS/DDPS, Alex Kuehni, Illustrator: Tobatron