Briefing / Global
Design
Briefing
Our architecture and design round-up features an Oscar-winning set designer, a long-awaited addition to a Zürich museum and plenty of inspiration.
Positive space
switzerland — museums
After 12 years of planning and construction, the extension to Zürich's Kunsthaus museum, designed by David Chipperfield Architects, has opened. Connected to the main building by a 70 metre underground passage, the institution is now the largest art museum in Switzerland.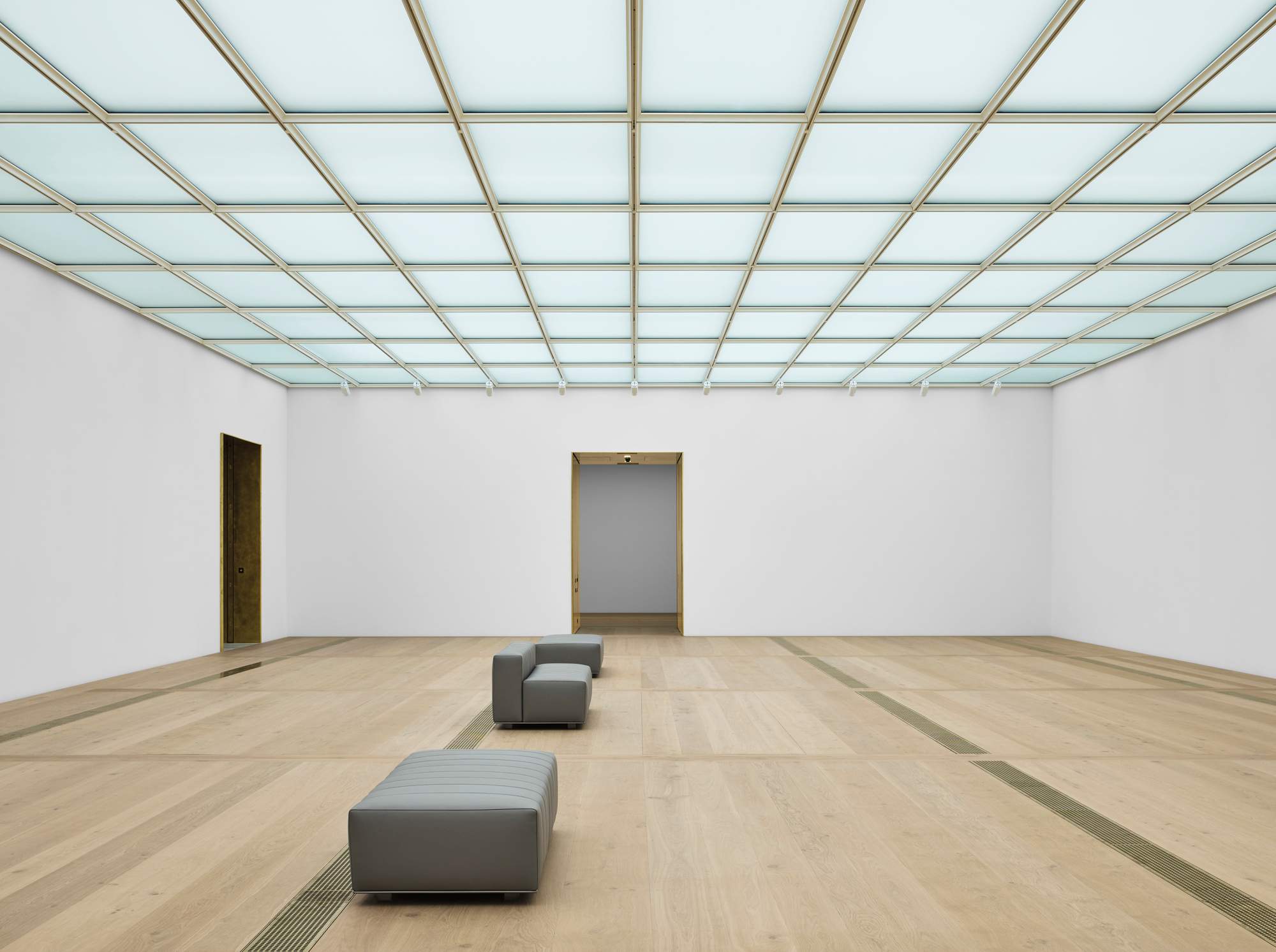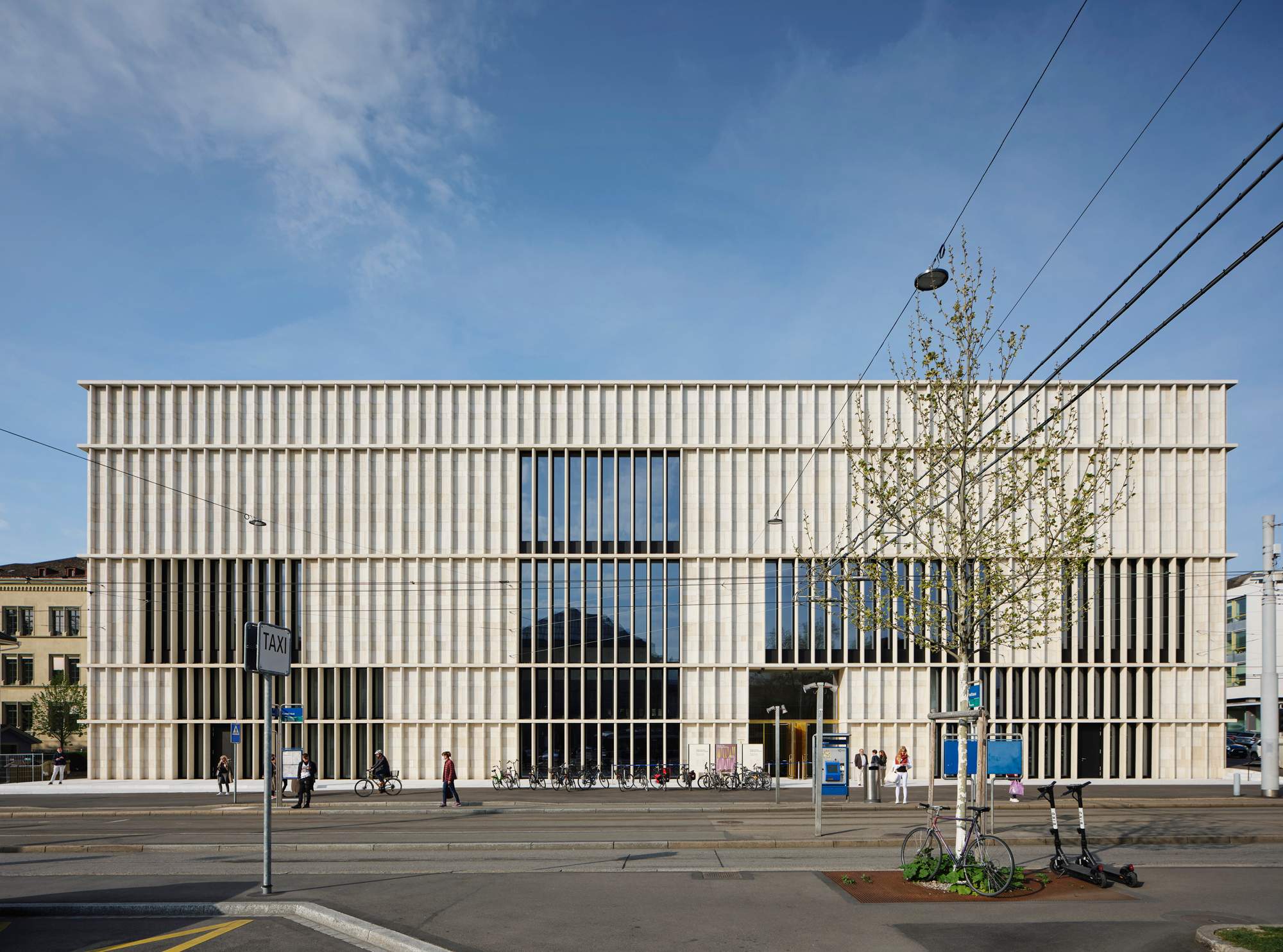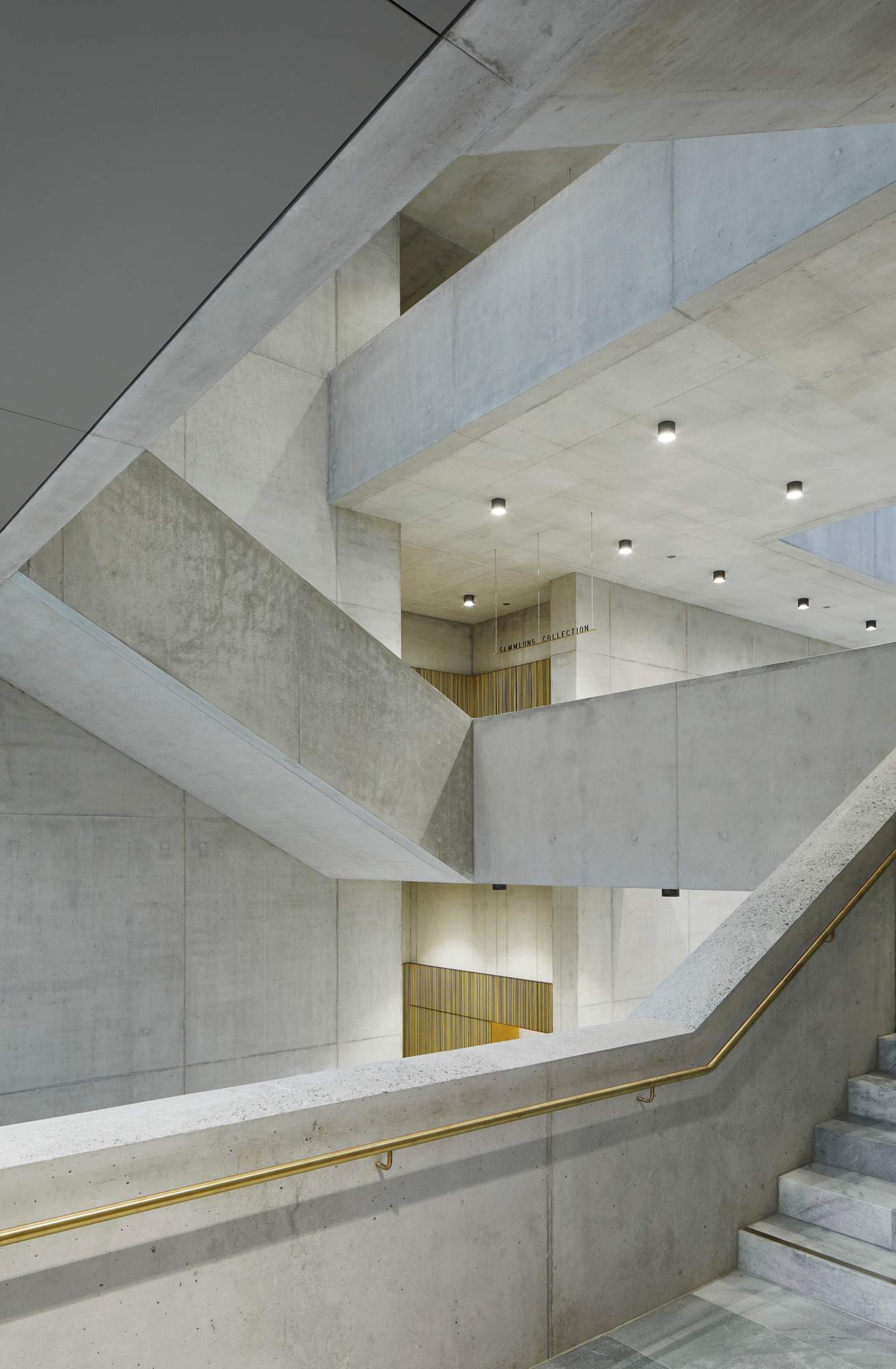 Marked by elegant pilasters, the façade is made of solid limestone from the French-Swiss Jura mountain range. Chipperfield's use of the material is in keeping with the rest of the museum, also constructed in this stone, but subtle modern design flair is brought to the extension – the interior is made with cooly shaded materials, such as concrete, light-coloured oak and white marble – to enhance the experience of the contemporary art on show here. The deployment of brass door handles and handrails by Swiss manufacturer Baur Metallbau adds a layer of prestige to the details. With plenty of space in which to appreciate exhibitions and enjoy handsome areas of public space, this smart new addition to the city's urban fabric is one that deploys subtlety in design that will please all sorts of visitors. 
davidchipperfield.com
Q&A
los angeles
Jan Pascale
Set designer and decorator
This year's Academy Awards saw set designer and decorator Jan Pascale, alongside Donald Graham Burt, win her first Oscar, taking home best production design for their work on Mank. We caught up with Los Angeles-based Pascale to explore how she brought the biopic of Citizen Kane screenwriter Herman J Mankiewicz to life. 
How did you achieve the 1940s aesthetic used throughout 'Mank'?
I actually looked at a lot of old black-and- white photography of ranch houses. We got a lot of information from those.
Was it difficult to visualise the set in monochrome?
Thankfully, [director] David Fincher did his research. He found that if we used the iPhone noir camera filter, it captured a similar image to what we were filming. It was an essential tool and it became second nature for us to use the filter as we chose the props and colouring of items on the set.
What attributes do you need to be a great set decorator?
When I was first starting, this wonderful set decorator told me, "You have about 10 seconds to tell the audience where they are." This has stayed with me; we have just a moment to tell a story. It becomes second nature for a set decorator to analyse what is the one most important thing that will best tell the story of the character being portrayed, or what period they're in, and succinctly provide this.
New life
senegal — hospitals
The foundation of Josef and Anni Albers, German-American pioneers of mid-20th-century design, has funded, alongside its philanthropic sister organisation Le Korsa, a 150-bed maternity and paediatric unit at Tambacounda Hospital in eastern Senegal. Designed by Basel-based architect Manuel Herz, the two-storey S-shaped building allows easy movement of staff and patients, and creates shaded courtyards and multiple communal spaces.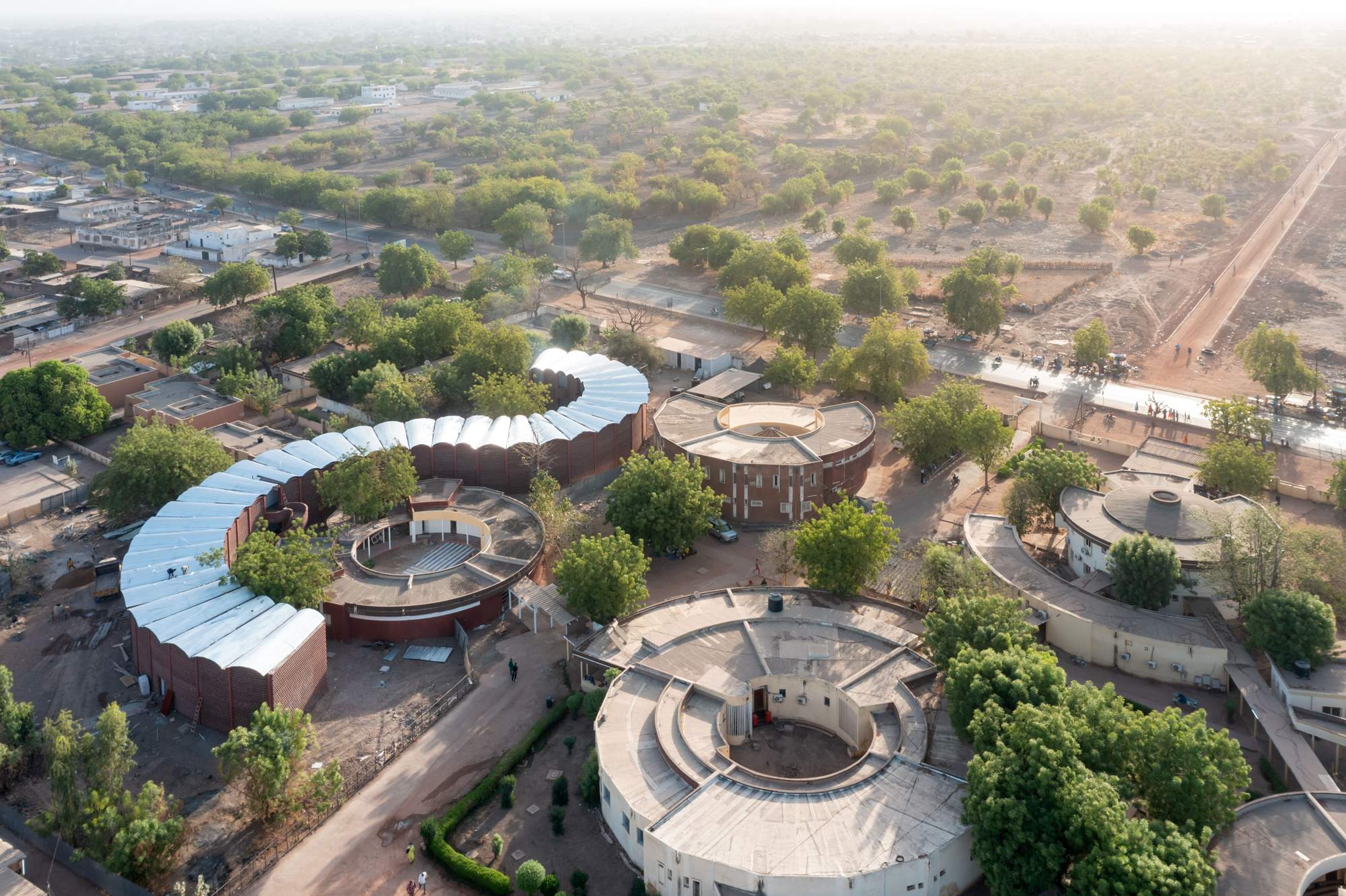 "The temperature differences between slightly hotter and slightly cooler areas creates air movement," says Herz. "The building is therefore its own climate machine, creating a microclimate that is more temperate than its surroundings. We planned and built it with Senegalese engineers, employing only local builders and craftsmen and relying almost exclusively on local resources and materials sourced from the Tambacounda region or from Senegal. This ensured that the financial investment remained in the region and that the building is seen as coming from within the community."
manuelherz.com
---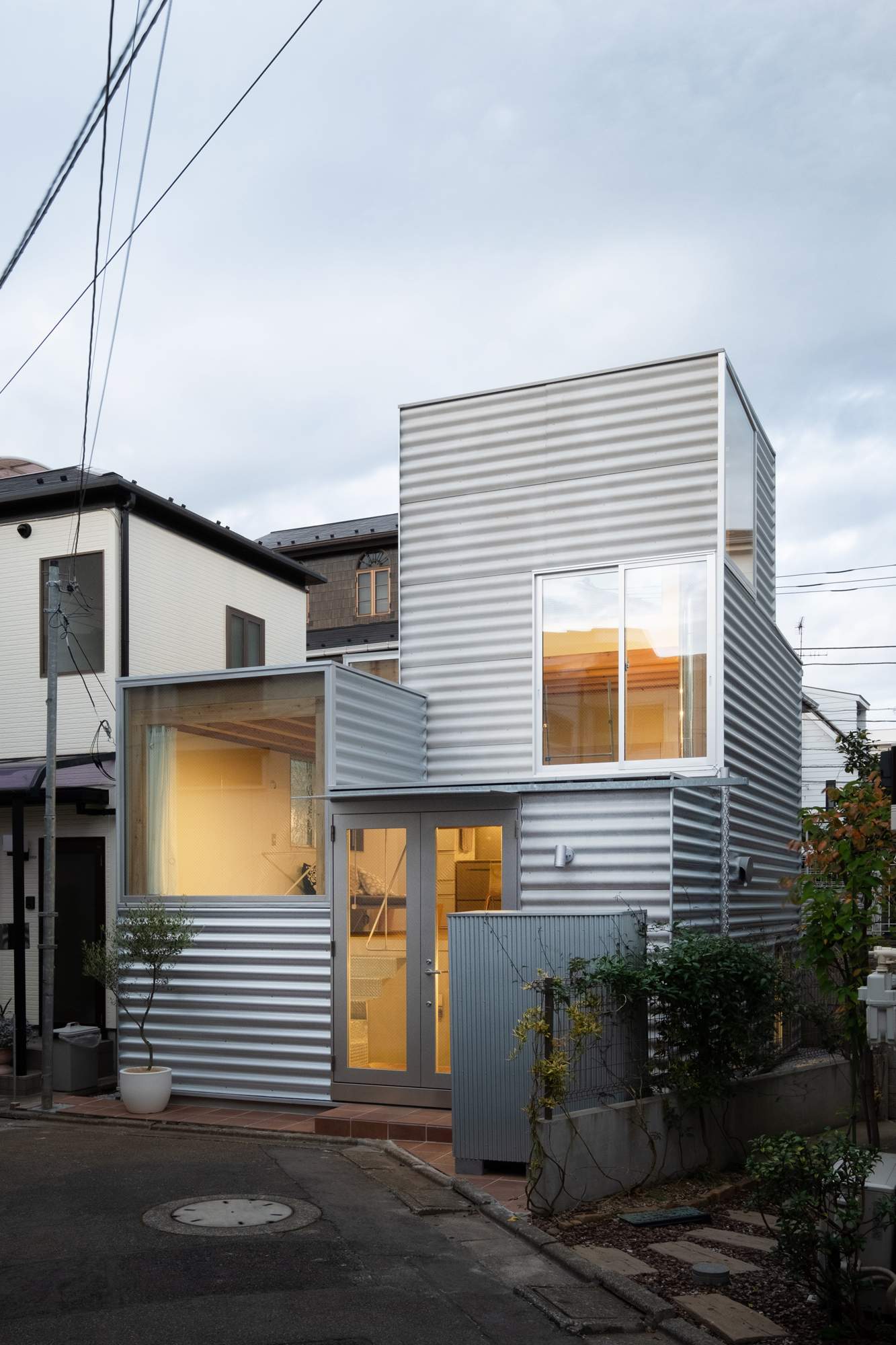 Scaling up
tokyo — residential
Japanese architects know every method of maximising the use of tiny sites. A fine example by Unemori Architects has just popped up in the middle of Tokyo. This residence, which has a footprint of 26 sq m, is hemmed in by other houses but its open design has given its residents unexpected ceiling heights and additional floor space, with a semi-basement, ground floor and terrace. It's a simple geometric structure, wood-framed with a corrugated-iron façade and warm cedar beams. Architect Hiroyuki Unemori has incorporated various ceiling heights and plenty of large windows with a lofty living-dining area and bedroom, shower/utility room and underfloor heating. This little dwelling shows that small-scale architecture doesn't have to mean shoebox living.
unemori-archi.com
Inside story
by Nolan Giles
As we highlight opposite, the new wing of the Kunsthaus in my home city of Zürich has opened and people have been going (and paying for the privilege) en masse. What's interesting is that beyond a series of ringing church bells by artist and choreographer William Forsythe, all that is on display is David Chipperfield's fine architecture. Observing the morning queues on my daily commute, it's safe to say that I've never seen so much public excitement about visiting what is essentially an empty building.
Clearly the world is ready to get back inside major art institutions and not just for the art: a lot of it is about enjoying these voluminous public spaces. Creating a major museum can be a crowning moment of an architect's career and much of the emphasis is on creating spaces that can be enjoyed independent of the exhibitions inside.
I'll be spending many early summer days marvelling at the Renzo Piano-designed Fondation Beyeler
In Brisbane you don't even have to go inside the Queensland Art Gallery and Gallery of Modern Art to be astounded by its design. There, a huge cantilevered roof creates outdoor shade by the river, where you can beat the heat and soak up the scene. Singaporeans can enjoy a similar grand public foyer at the National Art Gallery, which takes design cues from London's Tate Modern's Turbine Hall but is housed in a classical-style building from 1939. As for me, I'll be spending many summer days marvelling at the Renzo Piano-designed Fondation Beyeler in nearby Basel. I will even be able to appreciate a little art: it is hosting an Olafur Eliasson exhibition that meanders out of the museum and into the beautiful surrounding gardens. 
Images: Iwan Bann, Courtesy of the Josef and Anni Albers Foundation and Le Korsa, Unemori Architects, Noshe Kostenfrei, Courtesy of Netflix