Briefing / Global
Fashion
Briefing
We get you in tip-top shape for summer with pieces for beach, pool and running track. Plus: a master Italian buyer and one of London's smartest new flagships.
the buyer
Ludovico Campanini
The Store, Milan
Passers-by might be fooled by the nondescript name but inside The Store, shoppers will find plenty of clothes with personality. "Colour is a sign of optimism and that's our calling card," says owner Ludovico Campanini (pictured). Opened in 1998, his boutique in Milan's Brera district stocks niche Italian labels for men and women, blending smart-casual looks with a touch of sartorial savvy. For men, he has a versatile mix including denim from Department 5, deconstructed cotton and linen jackets by Dopiaa and polos from Drumohr. His number one aim is putting comfort first.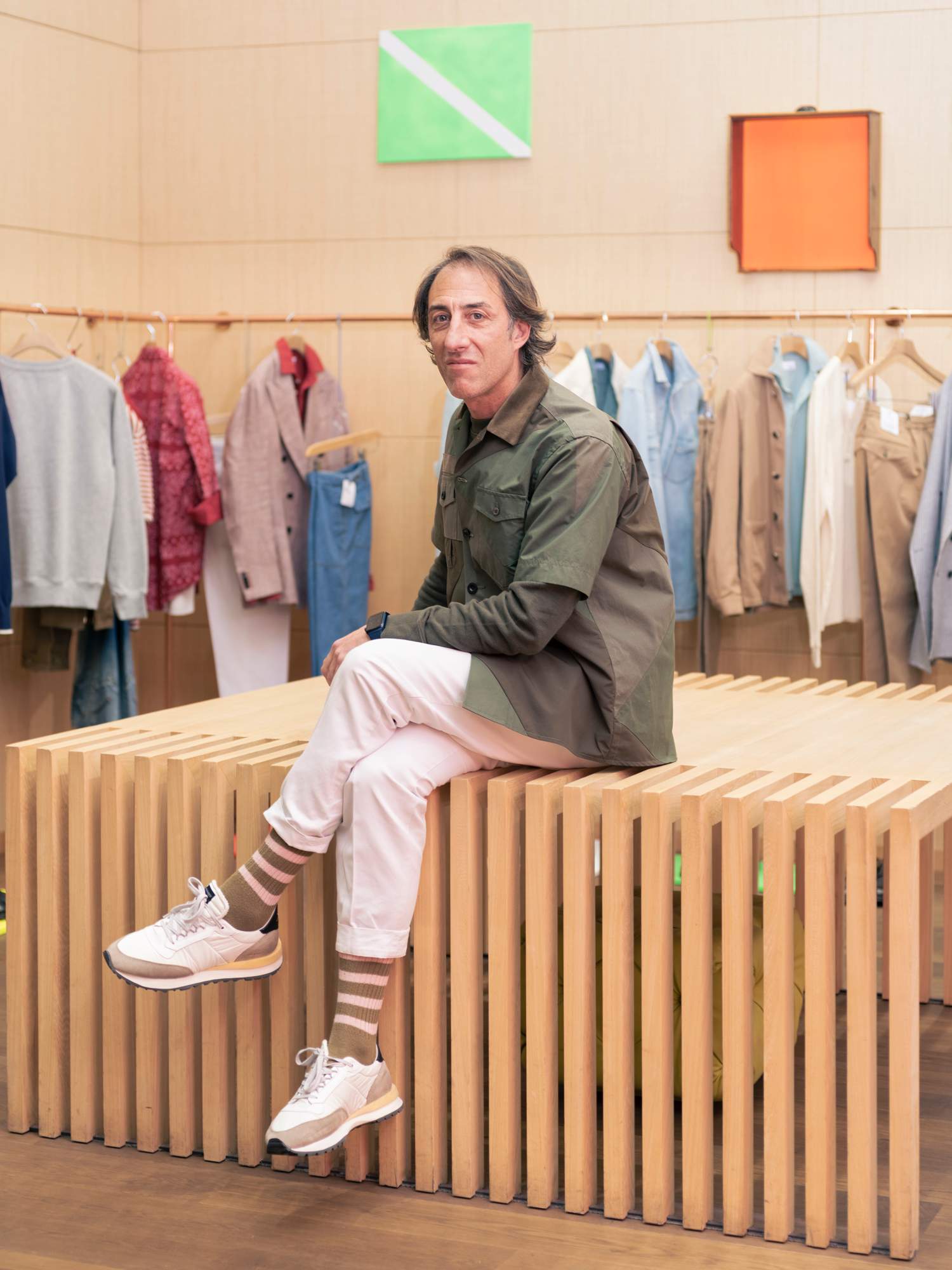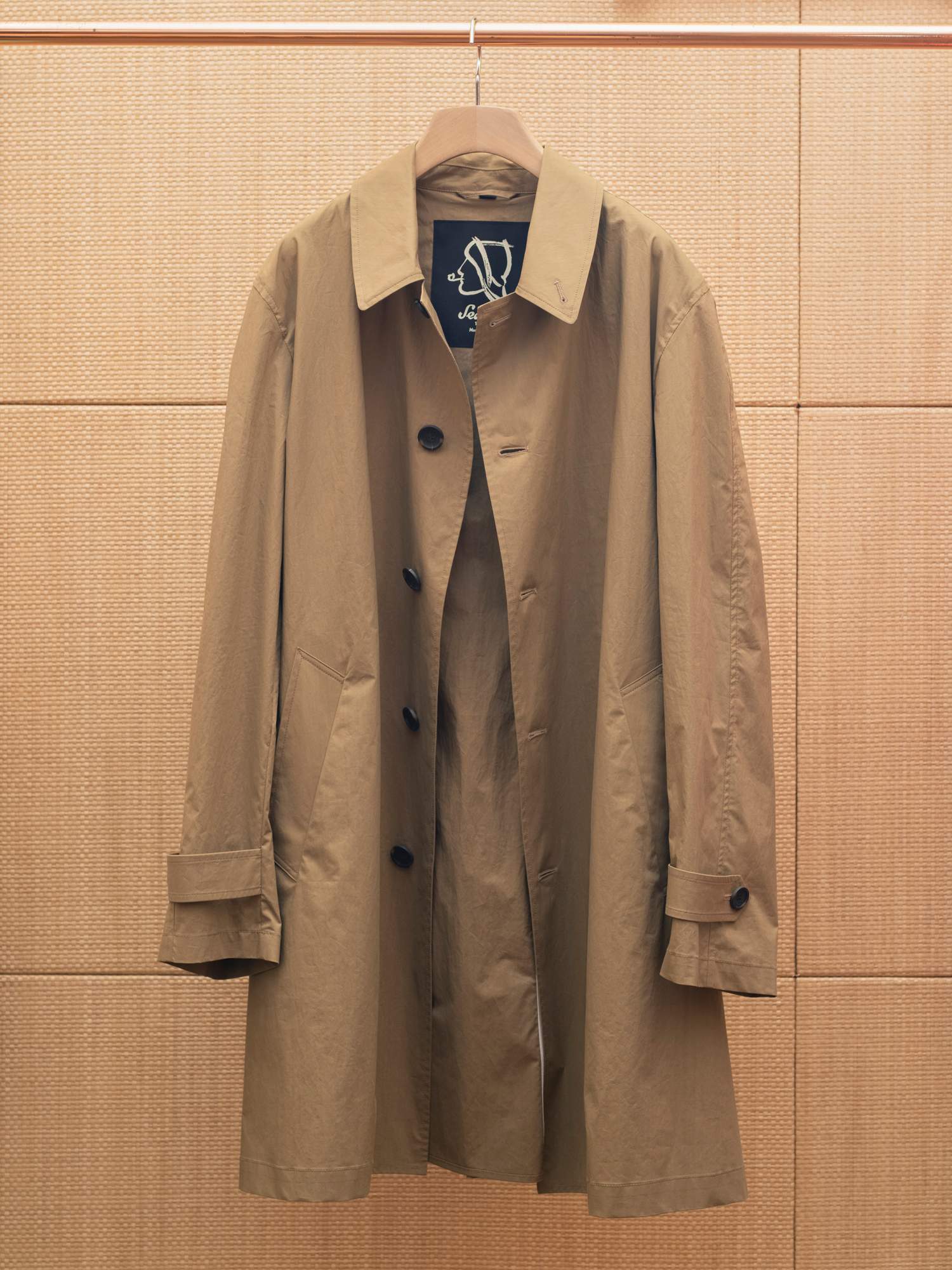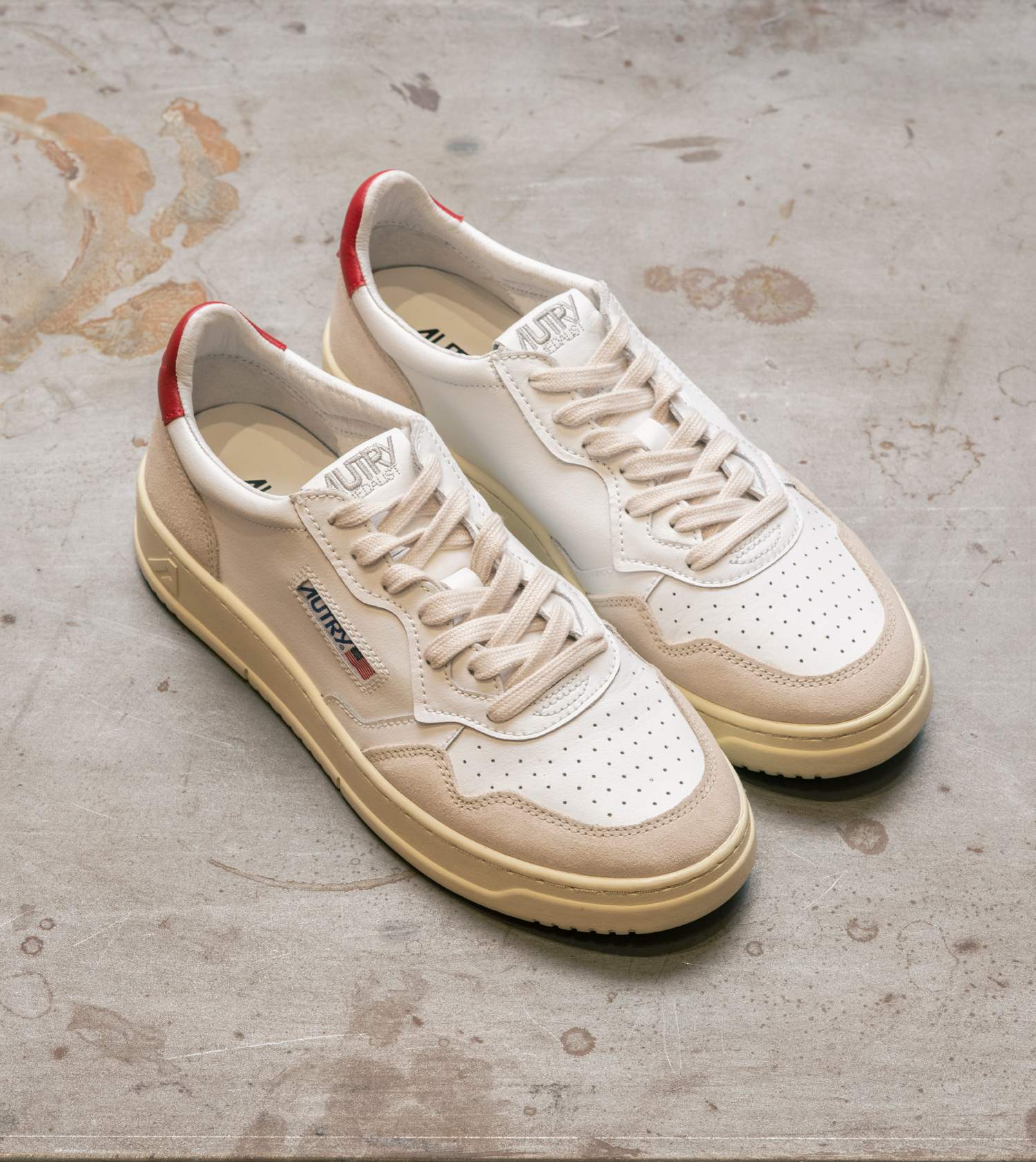 "Formality in menswear is declining and the past year has only accelerated that," he says, holding his fox terrier, Trillius. "Clients are less interested in brands and more interested in quality fabrics, especially sustainable ones or mixes of a noble fibre with a technical fabric." As if on cue, he reaches for a pair of PT Torino trousers made from cotton, polyamide and elastane. "They're easy for travelling and match with formal and casual looks."
thestoremilano.com
Campanini's menswear picks:
1.
Finamore 1925 shirts
The Neapolitan label does a casual cotton shirt in hues of strawberry, vanilla and hazelnut.
2.
Sealup raincoat
The Bretello trench (pictured, left) is an ultra-lightweight piece for travel and seeing off summer showers.
3.
Autry sneakers
The 1980s Dallas footwear label has relaunched its classics (pictured, far left).
Q&A
fredrik nathorst & jacob skragge
Co-founders
All Blues, Stockholm
All Blues is a unisex jewellery brand with sustainability at its core, casting its pieces in recycled sterling silver and 18 karat gold vermeil. Co-founders Fredrik Nathorst and Jacob Skragge explain their strategy for showing in department stores and in their new Stockholm shop. 
How important is the art of display?
JACOB SKRAGGE: If our products were in little cabinets no one would notice them, so we started to build our own displays. We made a beautiful cabinet for Liberty in London and, without changing the products, we almost tripled our sales.
How did you design your new space?
FREDRIK NATHORST: The archetypal jewellery shop has many small display units. We wanted to question that. Weirdly, the easiest way to reduce the quantity of items was to build one massive glasshouse for our whole collection. Simply by opening a door you have access to everything.
allblues.se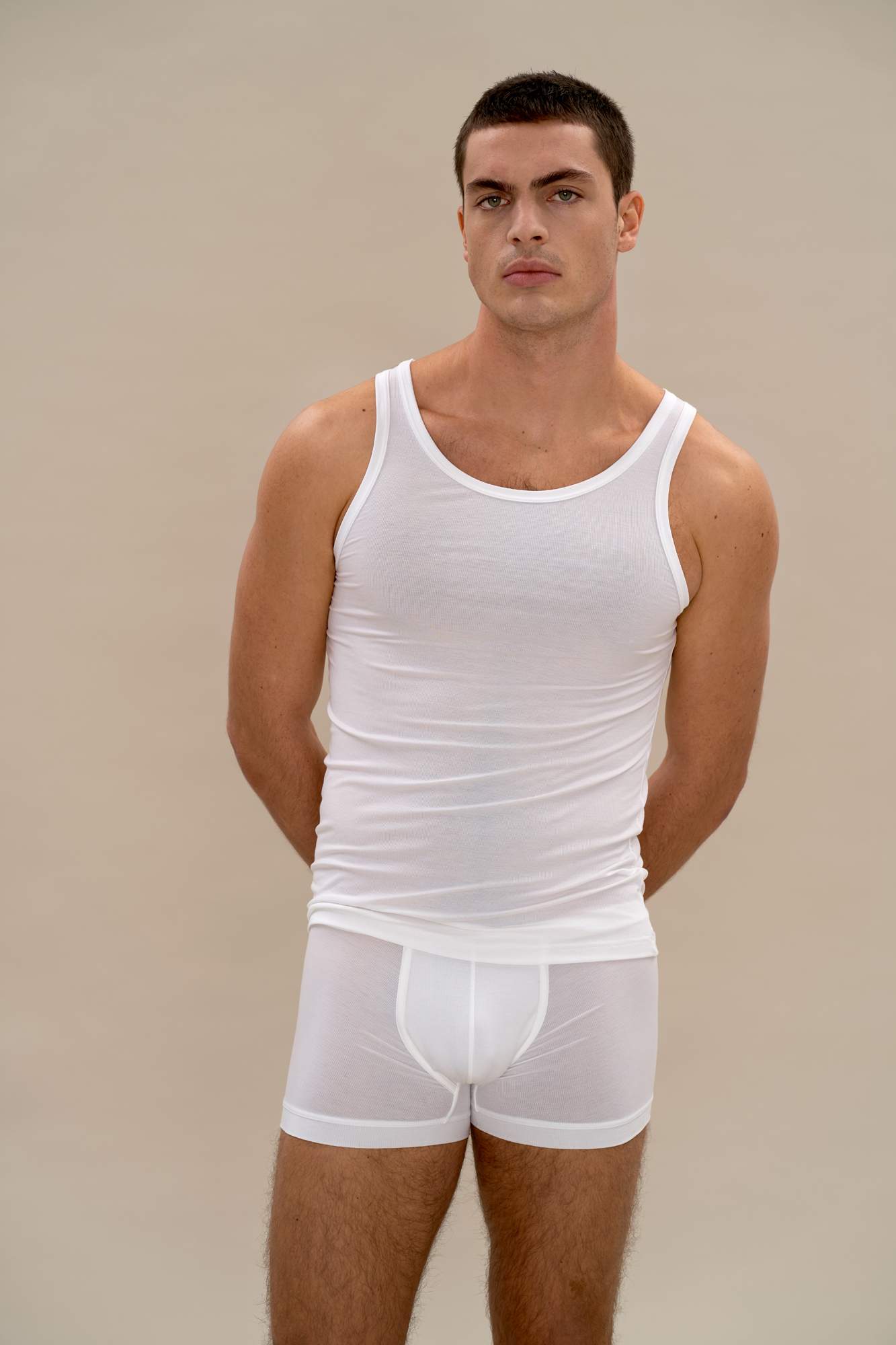 Stylish and simple, Swiss-based undies brand Moi-basics emphasises quality construction with designs that ignore industry trends. Founded by Swiss entrepreneur Lukas Frei just a year ago, the label is quickly becoming known in fashion circles for its quality men's and women's offering, and for veering well away from the ugly, boldly branded waistbands. 
moi-basics.com
---
To complement our Barcelona-born women's swimsuits we've picked out something for the boys too. Arrels' board shorts come in warm, joyful colours and tasteful artist-designed prints.
---
Sustainable French label Veja is moving from casual trainers into the performance category. Its new Marlin running shoe comes in a range of colours, from sporty fluoros to subtle whites and creams, and is made from planet-friendly materials such as bio-based rubber, sugar-cane extract and recycled plastic. Light, comfortable and tough enough to endure some serious tarmac-smacking this summer, these runners offer you a better way to step up your fitness regime.
veja-store.com
---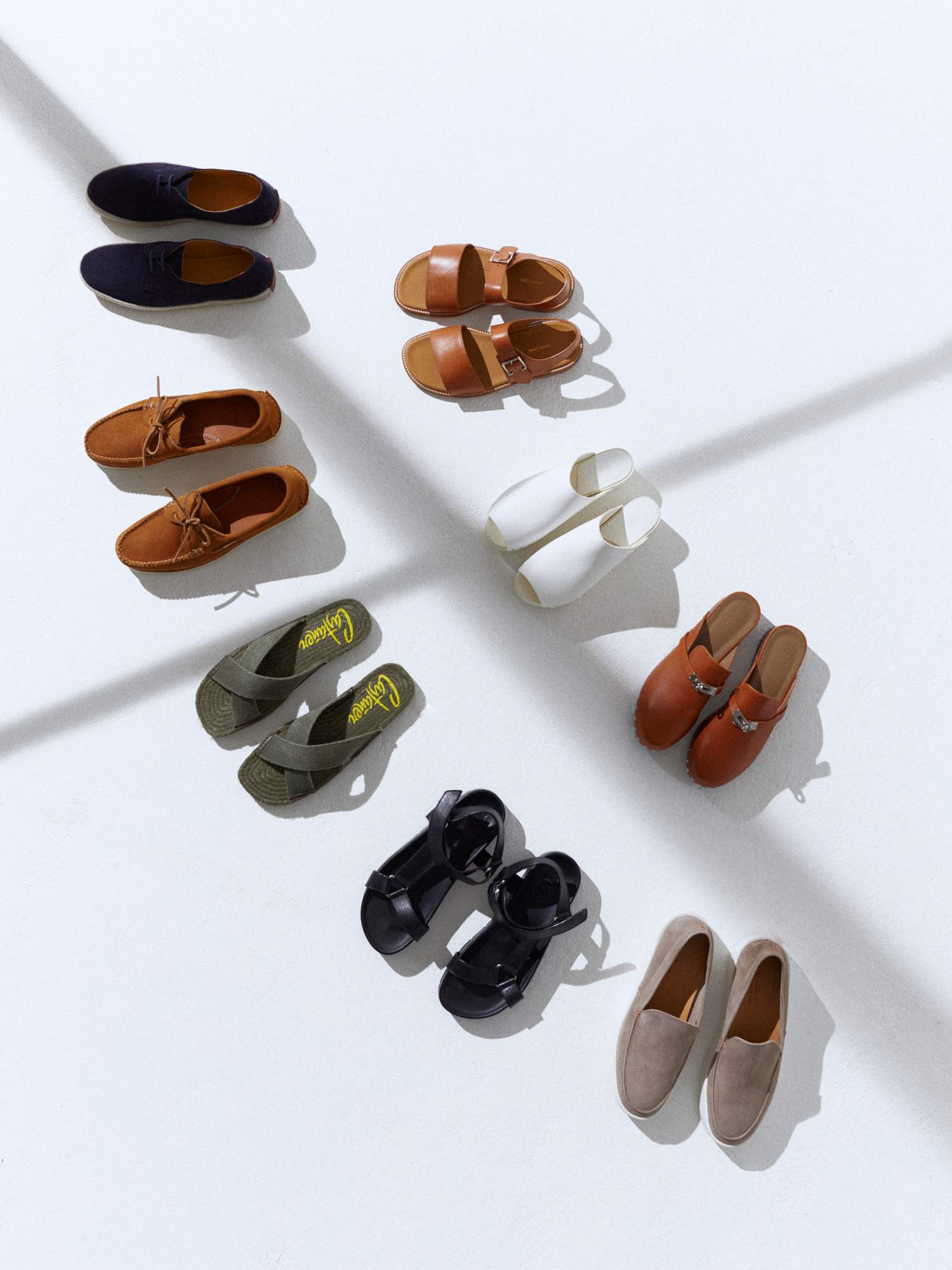 With summer on the way, we've rounded up a sunny selection of footwear to keep your toes cool and your look sharp in the warm months ahead. 
1. Andalusier shoes
by Ludwig Reiter

2.
Authentic Original boat shoes
by Sunspel 3 Sperry

3. Kristian espadrille sandals
by Castañer

4. Lyndon sandals
by Grenson

5. Rethink slip-ons
by Santoni

6. Stratton sandals
by John Lobb

7. Sabot clogs
by Arts & Science from Mouki Mou

8.
Carlotta clogs with Kelly buckle
by Hermès
---
Dressed in navy and with a twinkle in her eye, Studio Nicholson founder Nick Wakeman is showing us her new London flagship – and making it known that she does not like sweatpants. "We were very clear during lockdown: we are not going to start peddling shit that you can slob about in," says the east London-based designer. "It's not part of our dna." Whether boxy linen shirts, loose-fitting merino-blend dresses or voluminous pleated trousers, in greys, creams and navy, Wakeman creates pieces for men and women that are relaxed but a bit smart, understated yet a touch playful; they can be worn on the couch, out to meetings or on a dance floor.
With many feeling uninspired by slovenly tracksuits yet not needing formal attire, demand for these versatile items has been high. Studio Nicholson's e-commerce and wholesale sales figures jumped by 30 and 40 per cent respectively in 2020 compared to the previous year. "For ages I've been banging my drum about having wardrobe items that serve many purposes and that you can mix and match," says Wakeman.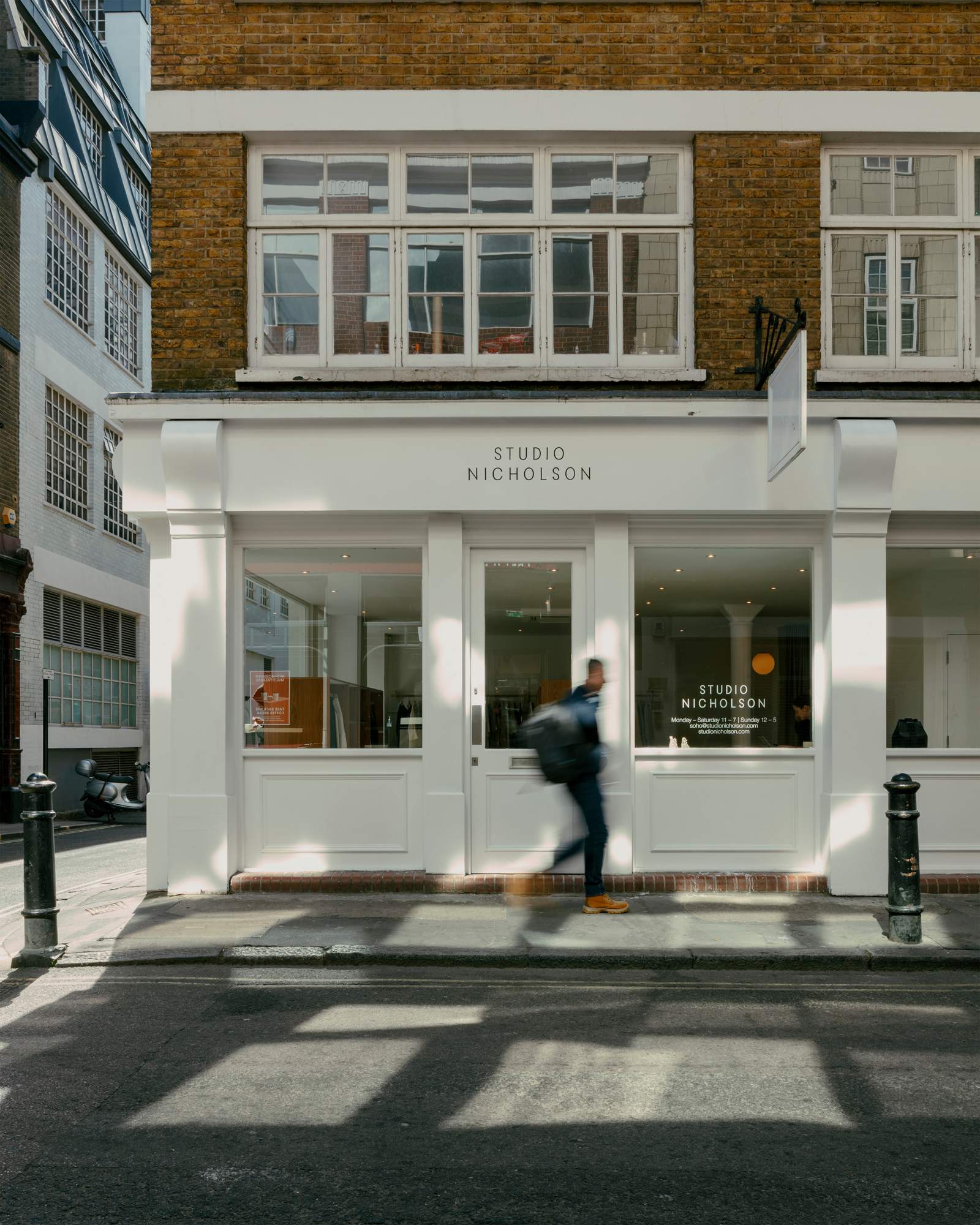 And now customers can peruse these pieces at her new shop. Set on the corner of Soho's bustling Broadwick Street, the sun-dappled space is fitted with unusual materials, such as dove-grey rubber floors, and furniture by London artisans, including oak cabinets made by Uncommon Projects and a fluffy armchair by designer and upholstery expert Sedilia.
It's a public face for the brand and a blueprint for future openings: 2022 will see a rollout of shops in Asia as Wakeman has just signed a retail and distribution deal with a Japanese company and is finalising details with a South Korean firm. "In my gut, I know we're on this trajectory," she says. "In all aspects of the business, it's kind of working."
studionicholson.com
Photographer: Luigi Fiano, Alex Ingram. Image: Studio De Monaco. Still life: Trisha Ward