New opening / Mexico City
Fixed abode
A respectful restoration of a rundown modernist masterwork, the six-room Casa Pani has become a home away from home for creative thinkers.
When architect Miggi Hood, mezcal-maker Yola Jimenez and entrepreneur Marie Cazalaa happened upon a house designed by Mexican architect Mario Pani in Mexico City's Cuauhtémoc neighbourhood, they knew they had to have it. "It was very overgrown and hadn't really been taken care of since it was finished in 1962," says Hood, a Los Angeles-based architect who had long considered having a project in Mexico City. "It had also been split in two." The house's potential, she says, was obvious and the opportunity to restore it was too tempting to pass up. "We managed to convince the son of the original owners that we wanted to repair it and take care of it as a piece of architecture," says Hood.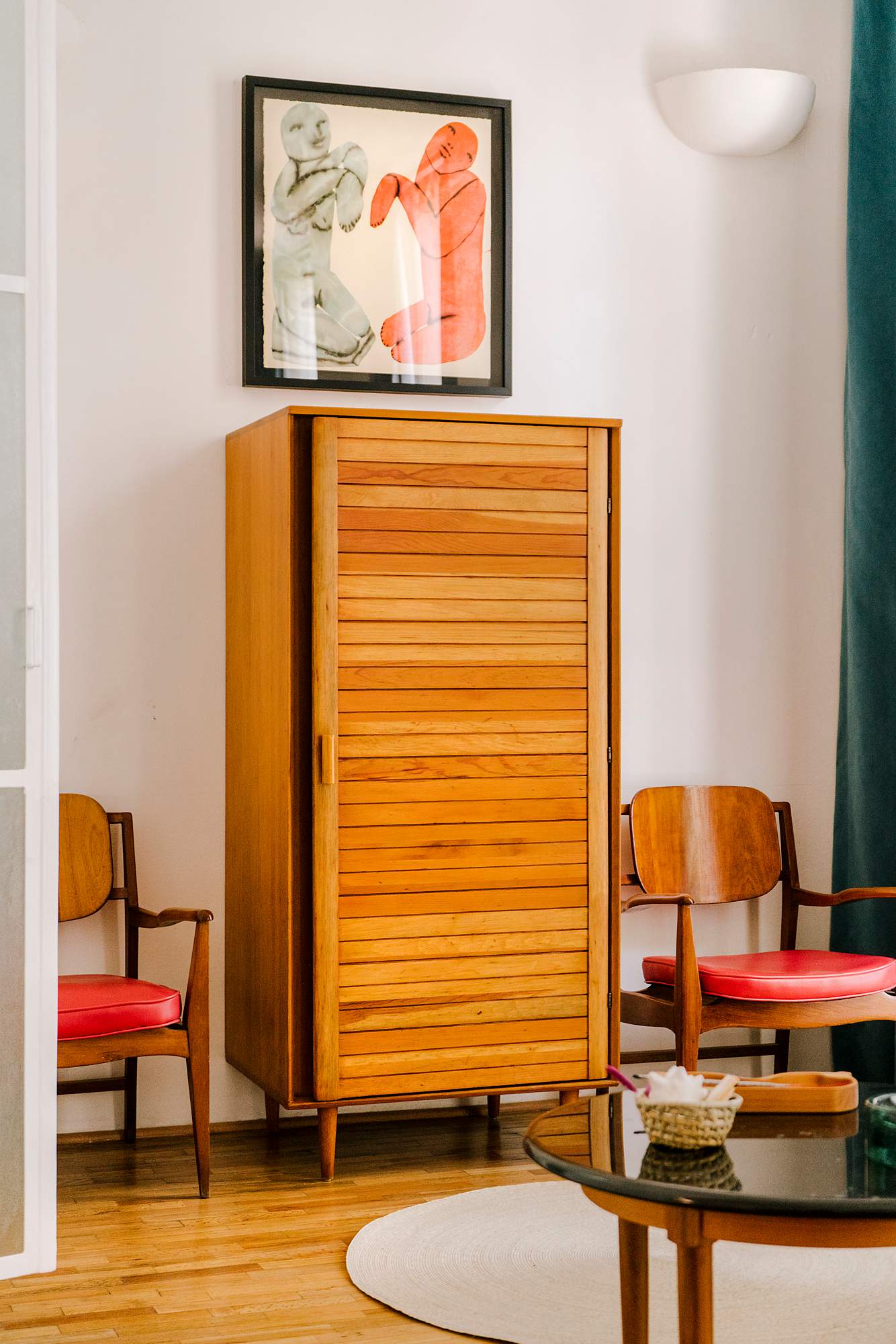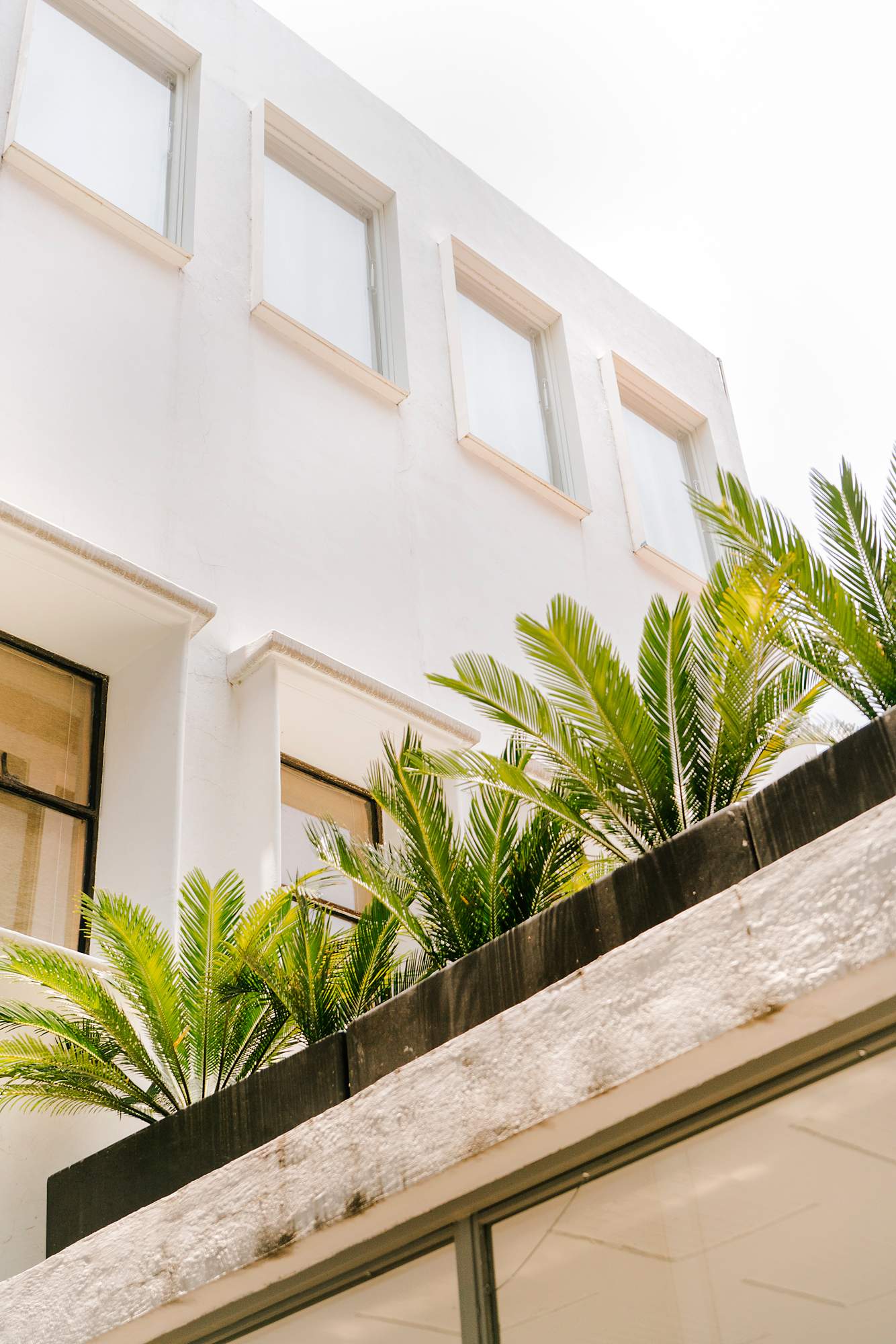 Despite the house's state of disrepair, the partners were able to restore some elements, including the original masonry. "Pani is famous for that horizontal brickwork," says Hood. "His architecture is elegant and it's all about material." The six-room modernist mansion is split across two buildings and took two years to overhaul. It is now furnished with a medley of rugs from Morocco, lounge chairs by Vladimir Kagan, pieces by Mexico City studio La Metropolitana, Anglepoise wall sconces, paintings by Brooklyn-based artist Emma Kohlmann, leather chrome sofas made by design studio Cabo Verde and more. "Whenever one of us had money, we would chip in and buy something," she says.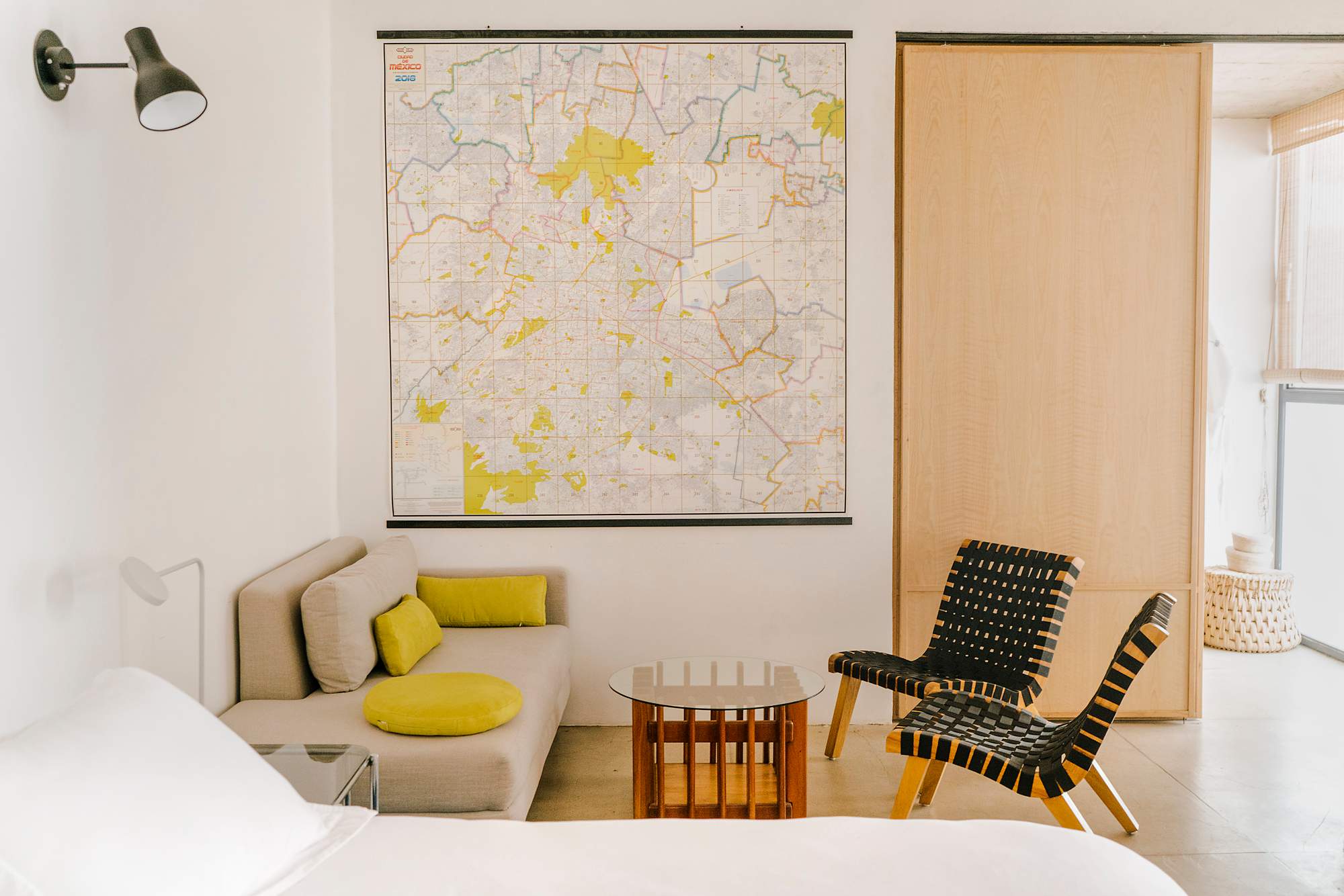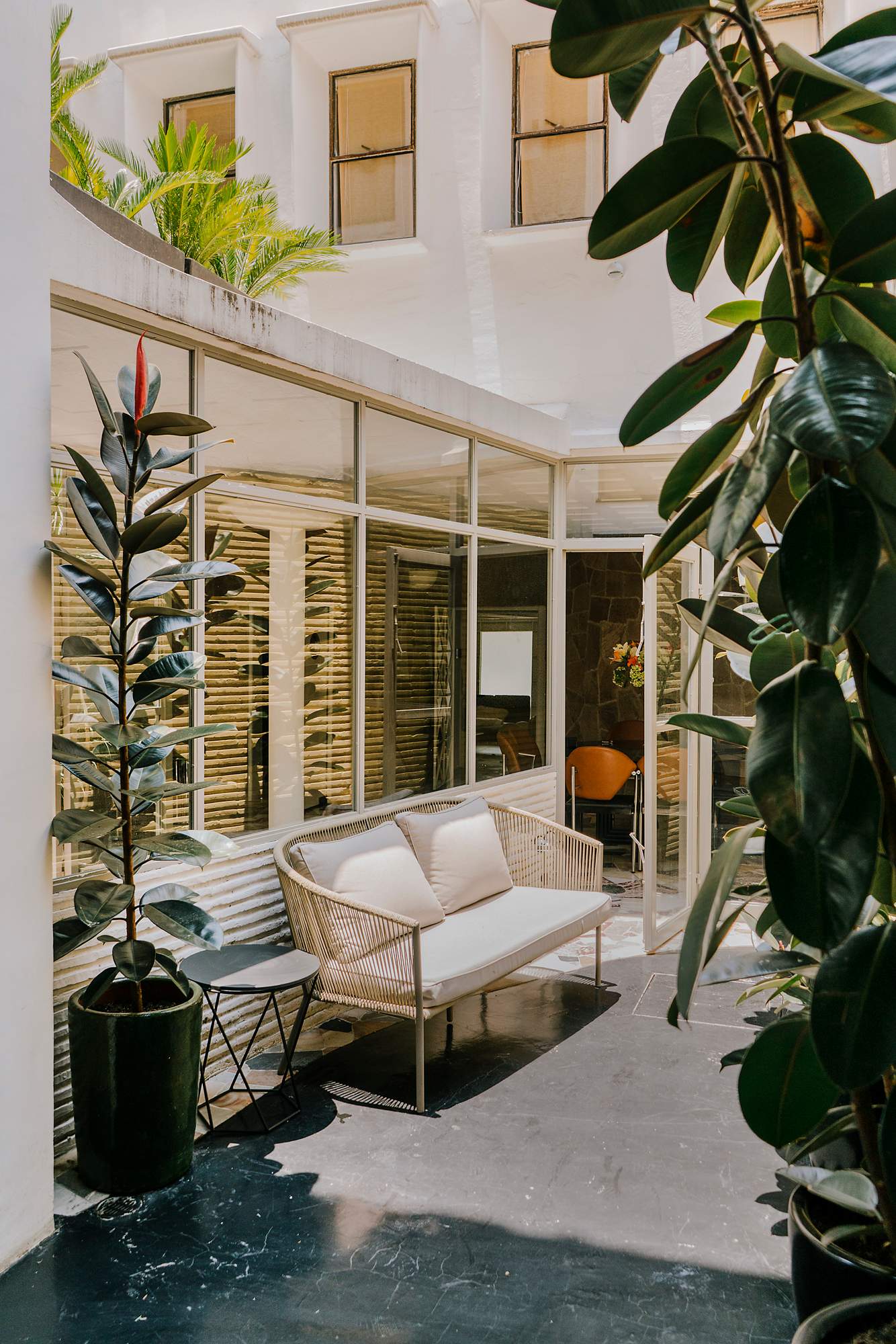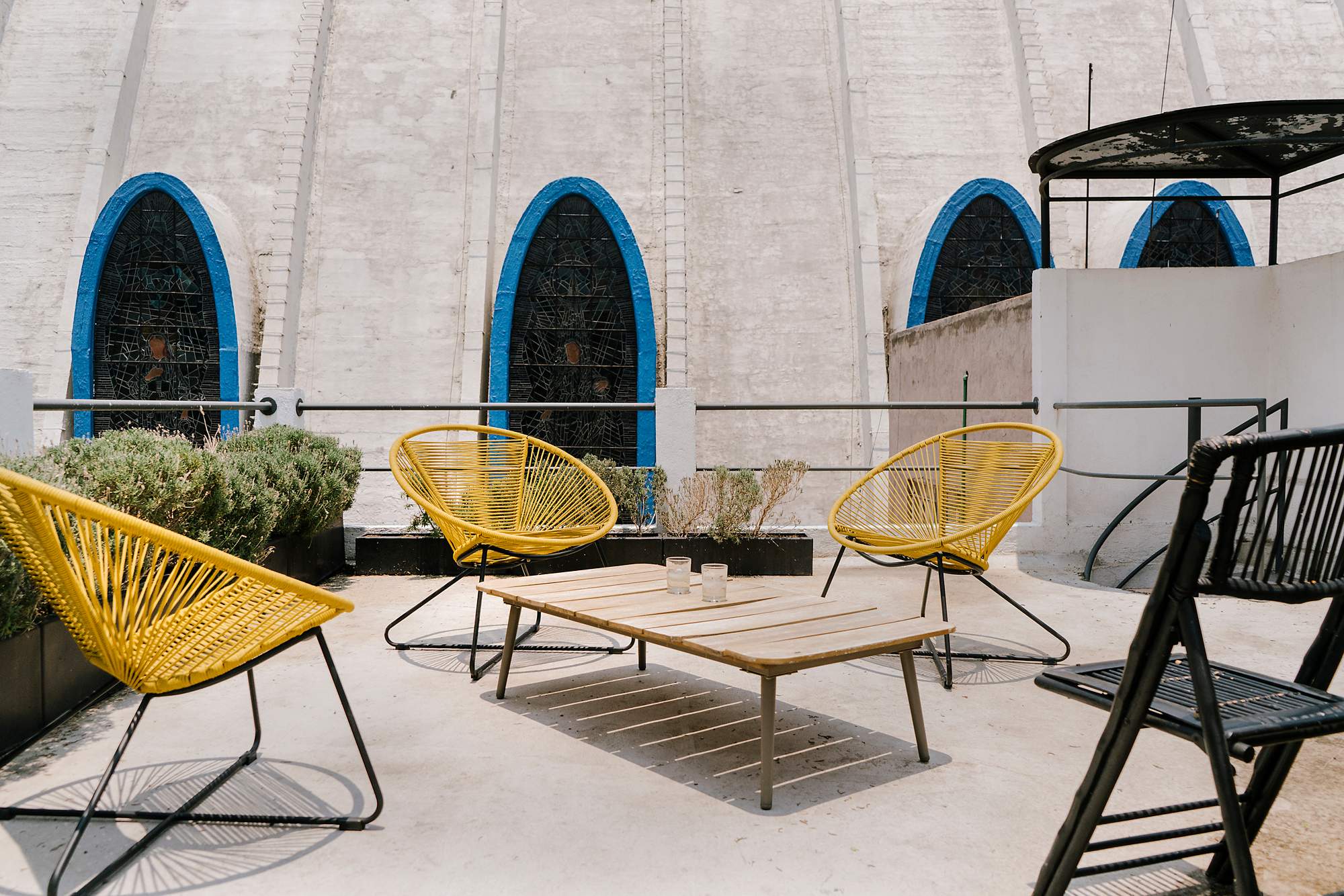 Hood worked on the renovation with architect Luciana de la Garza from Mexico City-based Estudio Atemporal. The renovation fell in line with their own style. "We had a concept of how we wanted it to be," says De la Garza. "My aesthetic is minimal comfort: not a lot of junk but really comfortable; beautiful spaces with elegant objects that mean something."
Every one of the six rooms has distinctive furniture and artwork. Some have terraces (one is partly shaded by a brilliant mauve jacaranda tree) and all have terrazzo bathrooms with Baja Botanica bath products. Better yet are the tasteful communal spaces, the dipping pool and the fully equipped chef's kitchen in which to cook.
"It definitely attracts people in the arts," says Hood, who has seen an influx of photographers and artists arriving in the short time that Casa Pani has been open. This volume of like-minded people means that guests tend to mingle. "It's a space for interaction but it still feels private," she says. The entire house can also be booked as one, making it the ideal getaway for friends. "It's a place where people can collaborate," says Hood. After a year spent in isolation, Casa Pani is worth the reservation for that alone.
casapani.com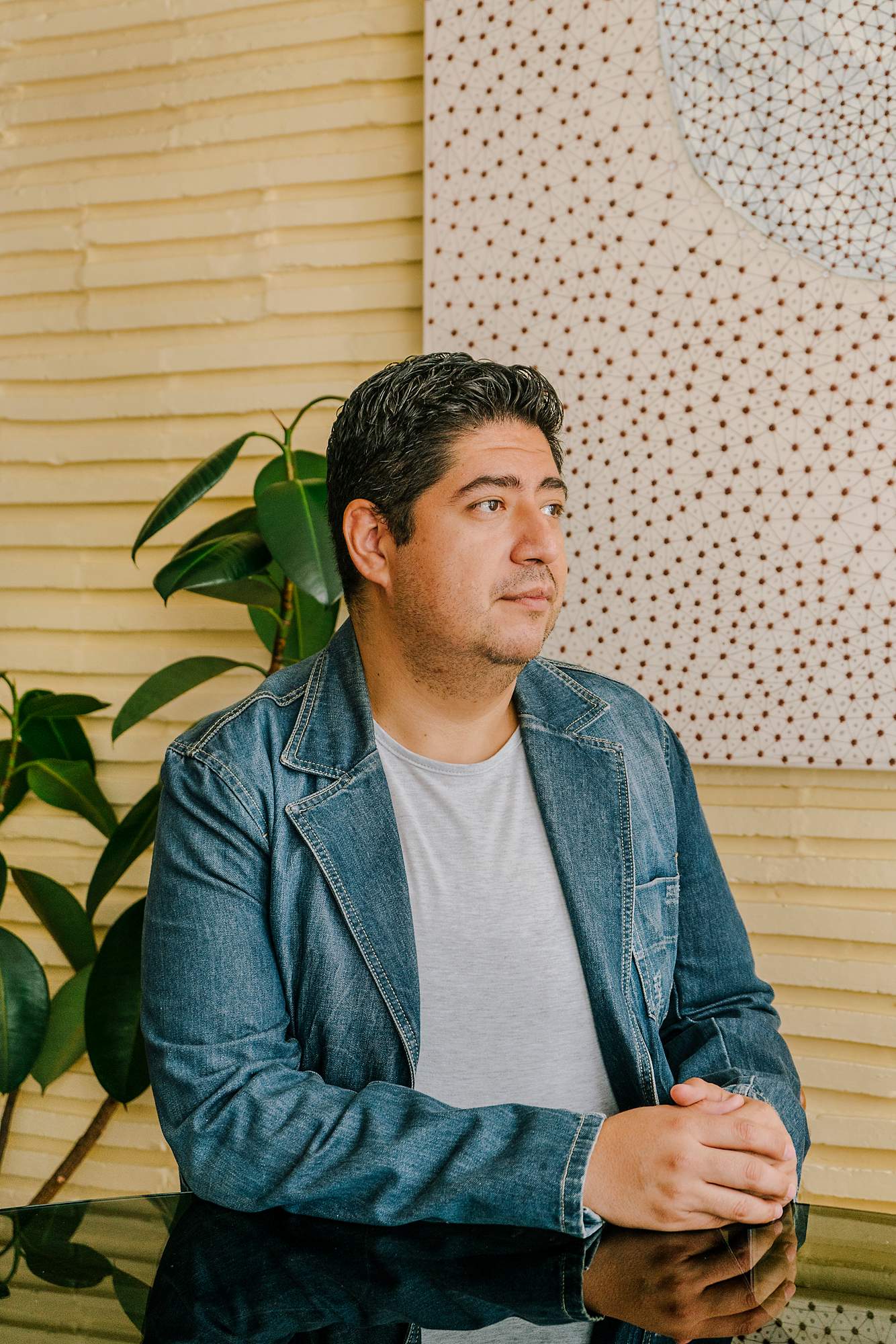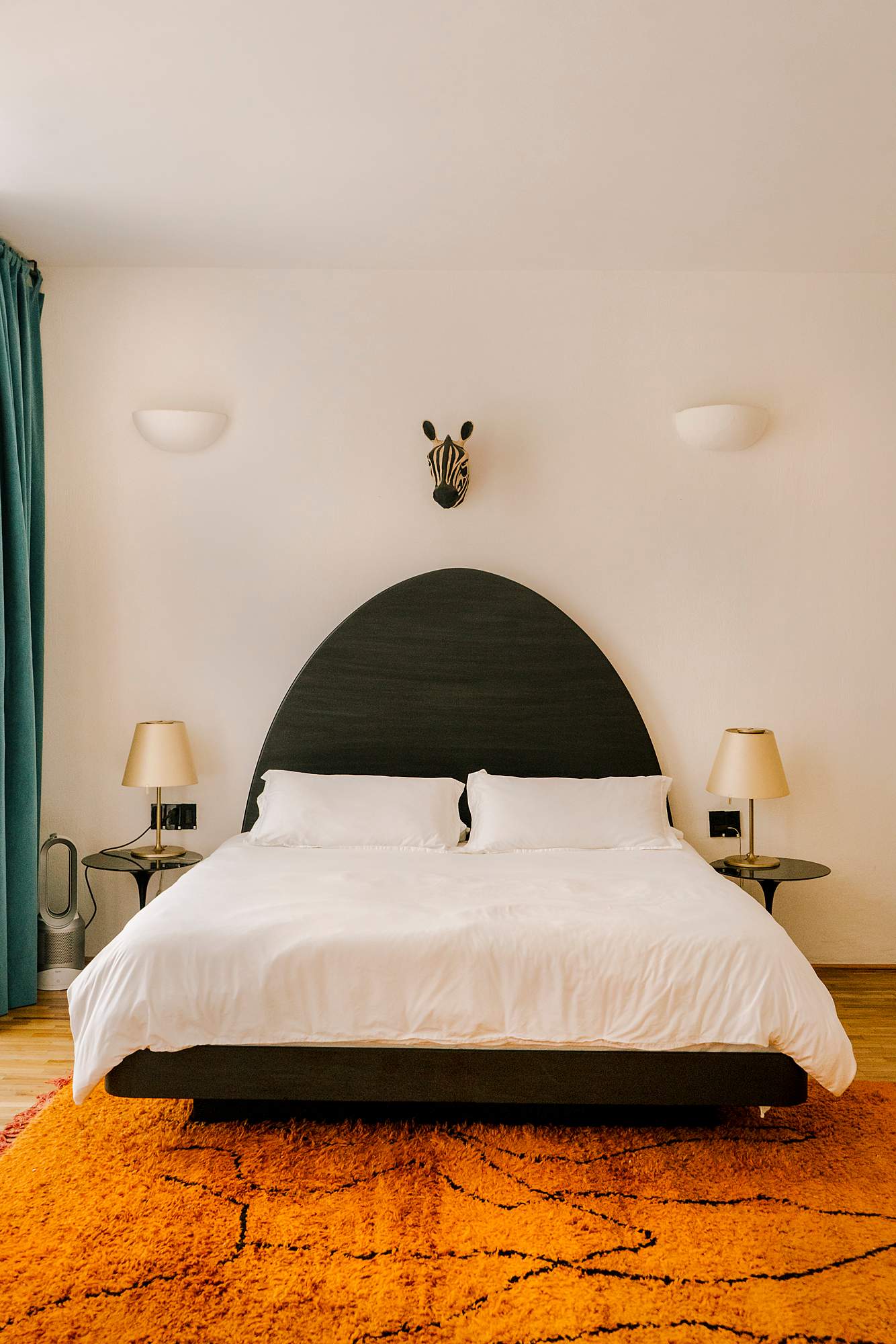 Address book
eat
Casa Del Fuego
French toast, waffles and cortados are served at this café, a firm neighbourhood favourite among locals and the Casa Pani cognoscenti. 
Río Nazas 50, Cuauhtémoc
Niddo
A short walk over the Reforma, Niddo is one of Mexico city's best-loved brunch spots, where a mother-and-son team whip up flavour-packed chilaquiles and freshly baked scones and cakes.  
Dresde 2, Juárez, Cuauhtémoc
drink
Enomoto Coffee and Le Tachinomi Desu
A slick standing-only coffee shop that moonlights as a wine and saké bar. You can also pick up late night aguachile and hot dogs.  
Rio Panuco 132-1a, Cuauhtémoc
shop
Exit La Librería 
Inside this glass-fronted bookshop, Spanish art and culture books are stacked to the ceiling. Among the collection are limited-edition prints and unusual finds.
Rio Panuco 138, Cuauhtémoc