new opening / Japan
Inner beauty
A ryokan in the small city of Maebashi with 300 years of history has been brought up to date in stunning fashion. Now the Shiroiya is attracting premier design and hospitality talent to a quiet corner of Japan.
The small Japanese city of Maebashi might not feature on many tourist itineraries but if businessman Hitoshi Tanaka has his way, it will soon become a stop for anyone interested in contemporary Japanese architecture. Once a bustling silk-trading centre, Maebashi runs at a slower pace today. But thanks to Tanaka it now has a unique hotel – the Shiroiya – which has been renovated, extended and furnished with loving care over six years by a team led by Japanese architect Sou Fujimoto.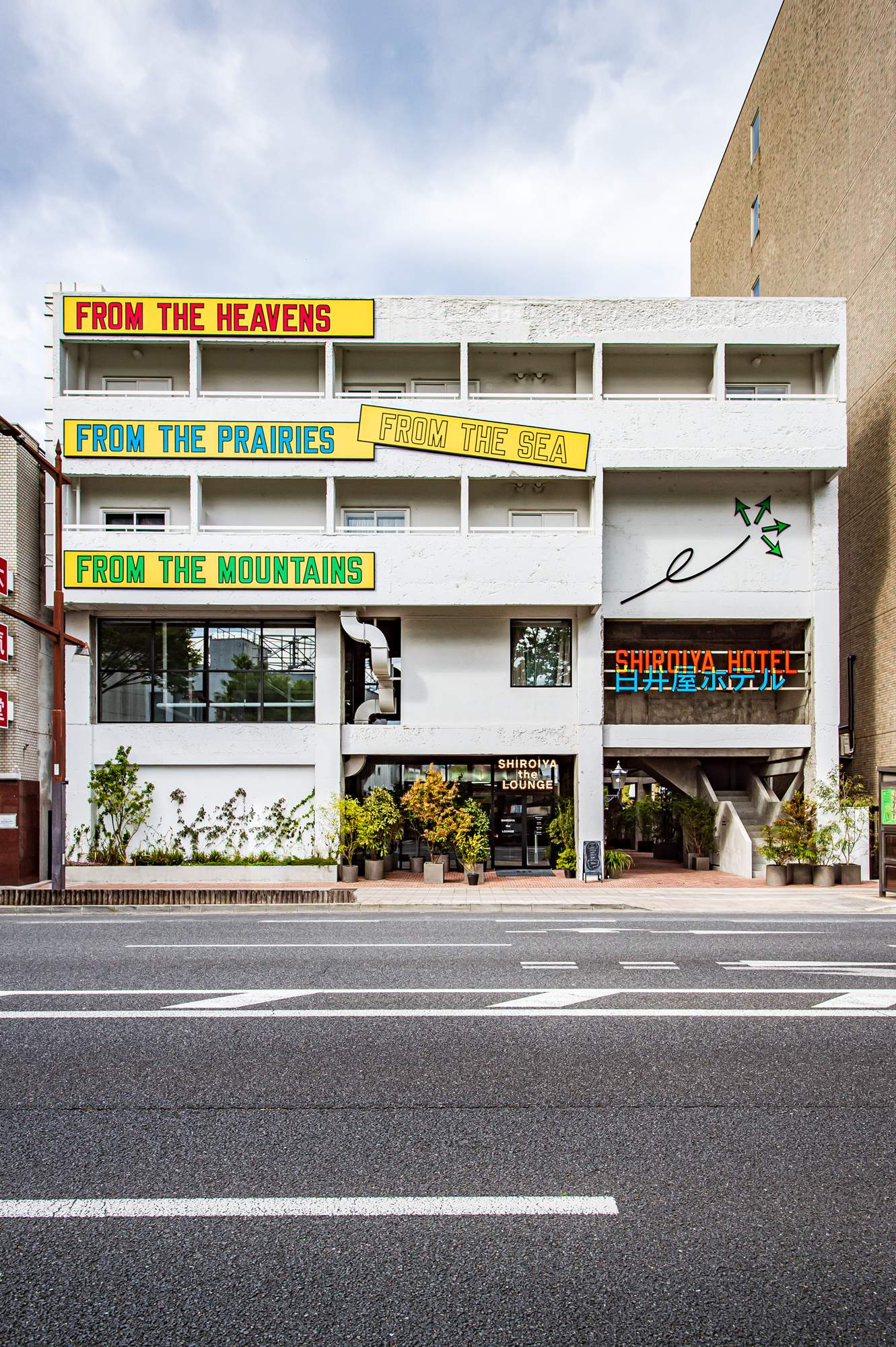 The Shiroiya Hotel has a 300-year history in Maebashi. It used to be a traditional Japanese ryokan inn but in the mid-1970s the family owners replaced the old building with a modern concrete structure. Fast-forward another 30 years and the family business closed for good, leaving behind a long history and a decaying building. Tanaka, a Maebashi native who made a fortune with his jins eyewear brand, stepped in to buy the inn, enabling the Shiroiya name to live on.
"I saw it when Tanaka-san had just bought the property," says Fujimoto, who has known the owner for nearly 20 years. "It was a nice, normal, four-storey concrete building – the kind you see all over Japan. From the beginning, Tanaka wanted to renovate, not tear down. My idea was to demolish some of the floors inside, keeping the columns and beams, and making an atrium that would bring in the natural light. It was a way of making a drastic change without losing the spirit of the building."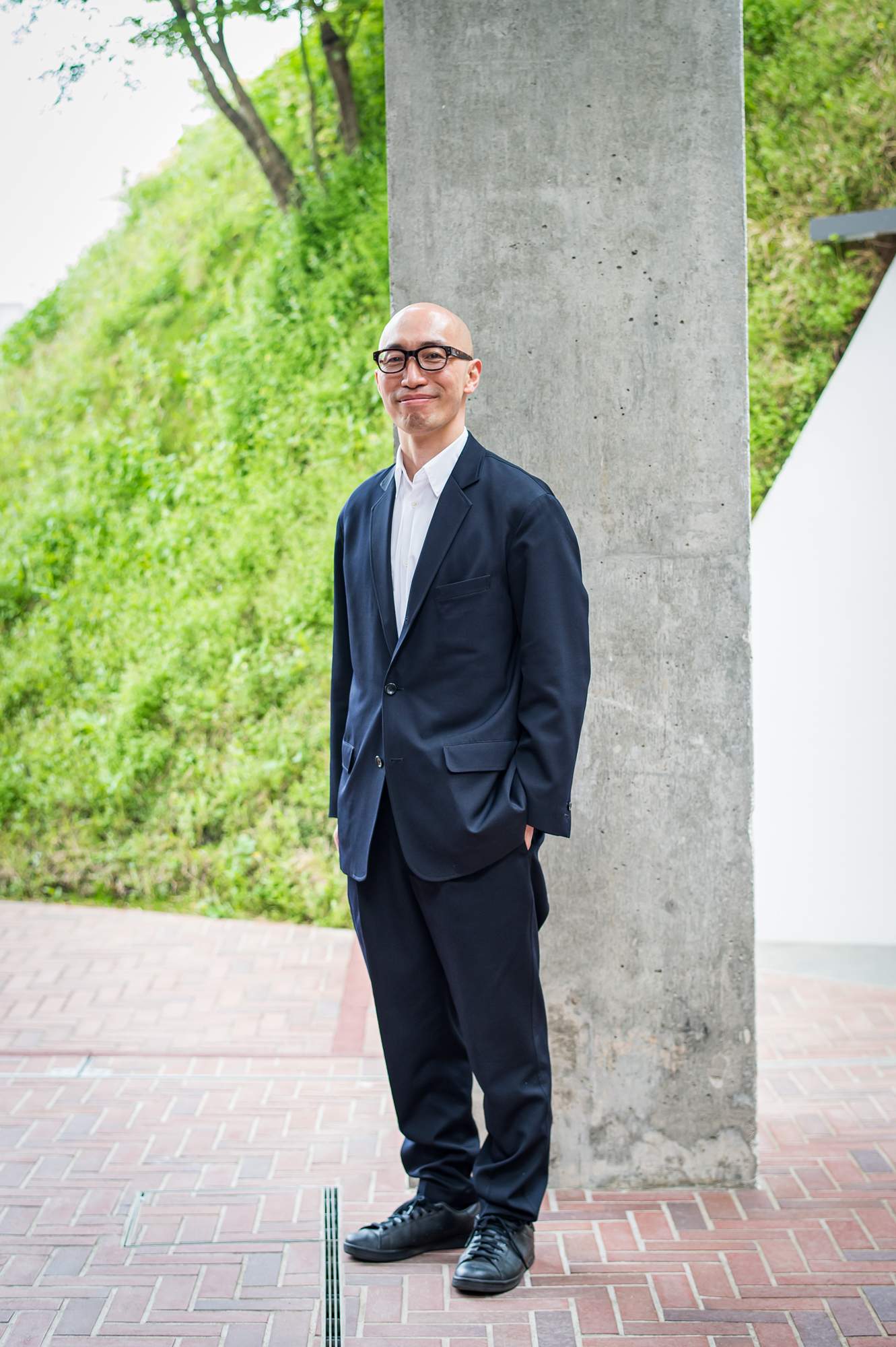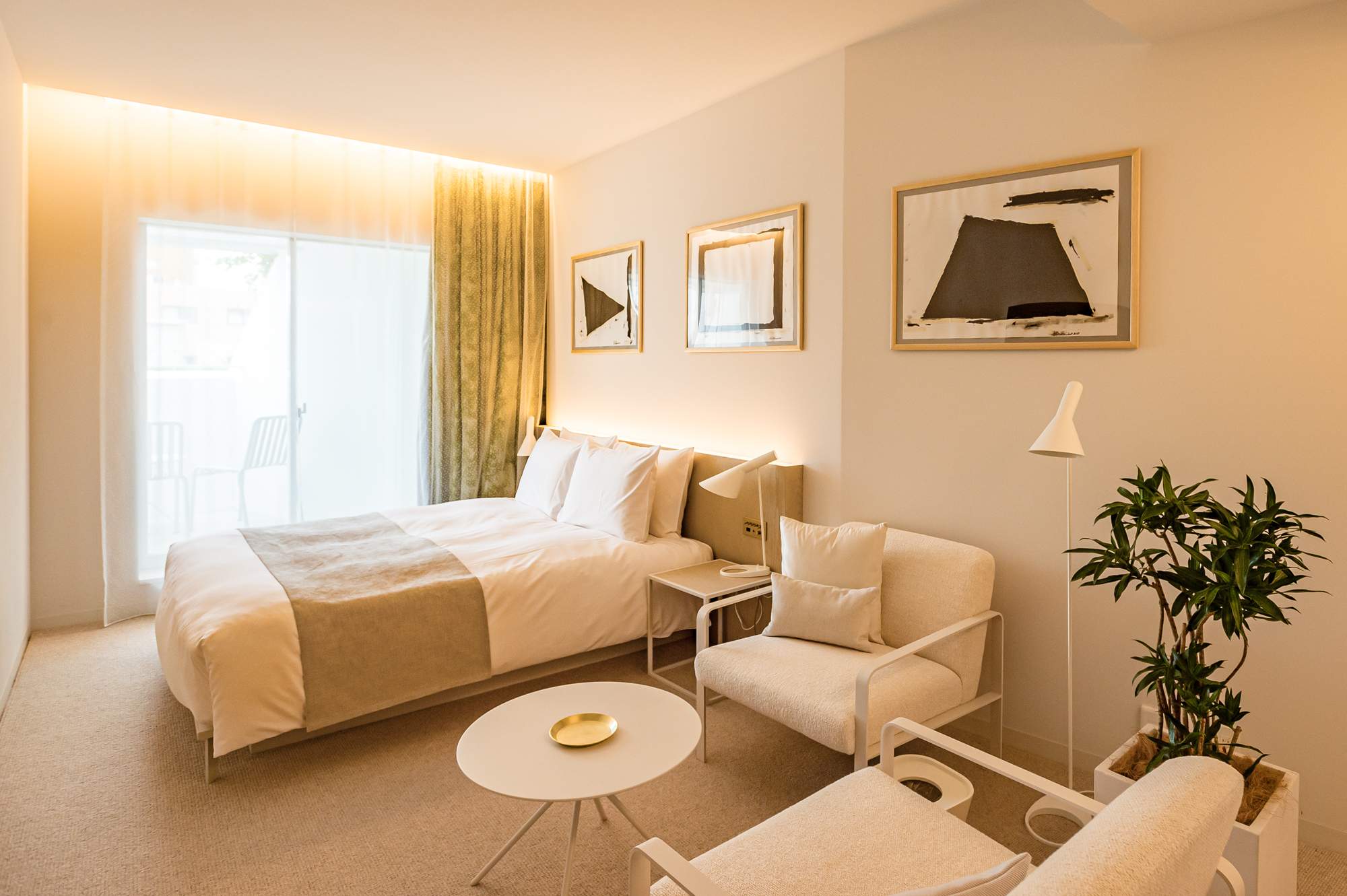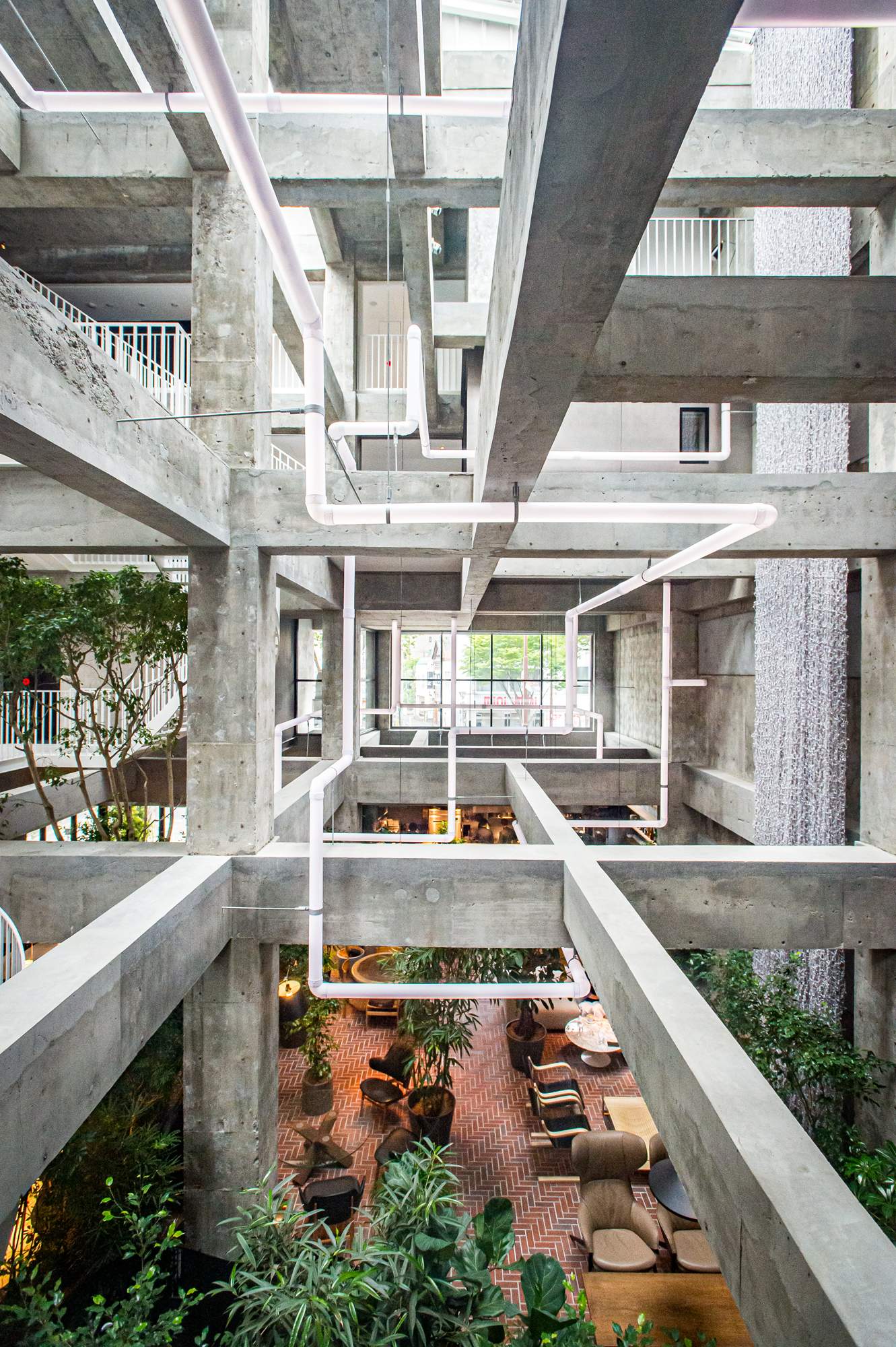 Tanaka didn't want to create a precious "art" hotel; he wanted a living room for the city, where its residents would be as happy coming for lunch as lovers of art and architecture would be to stay. The all-day restaurant, an airy spot to enjoy easy Japanese food – ebi fry (fried prawn), local Gunma salad and the house Japanese curry made with local Akagi beef – is often fully booked. The furniture is a comfortable mix of new (Scandinavian, Japanese, Swiss, American and Italian) and vintage, with greenery supplied by landscapers Solso.
Staff have been hired locally and the smart, 14-seat evening restaurant is run by young chef Hiro Katayama, who hails from nearby Takasaki but has been earning his stripes at Michelin-starred Florilège in Tokyo. "We're doing what we call Joshu [the old name for the area] cuisine," he says. "The techniques are French but we're respecting our history, culture and produce." He buys fresh herbs and vegetables from nearby farms and the tasting menu might feature yamame trout and yama udo (mountain asparagus), paired with a Hokkaido rosé or saké.
As for the accommodation, standard rooms have furniture by Sou Fujimoto, as well as some special rooms by the likes of designer Jasper Morrison and architect Michele De Lucchi, who were already designing eyewear for jins when the hotel project was underway. Morrison's room is a snug wooden box, intended to resemble a – very beautiful – art crate with a cypress bath and the warm glow of an Isamu Noguchi paper light.
"Tanaka wanted the hotel to be a living room for the city"
There are artworks throughout the hotel – guests are greeted by a serene Hiroshi Sugimoto seascape hanging over the reception desk – but it's not a mere museum assemblage of big names: a piece by local artist Yoshio Shirakawa hangs in the atrium. Argentinian artist Leandro Erlich has created a lighting installation that gently illuminates the atrium like a ghostly pipe.
There are many points of interest: Fujimoto's new building, covered in grass, a Finnish sauna in its own mini building with an outdoor staircase and another small house for an installation by Japanese artist Tatsuo Miyajima. The traditional tea room chashitsu from the old hotel was moved to the new building and Hiroshi Sugimoto and Tomoyuki Sakakida have overseen the creation of small bar area. Fujimoto filled the upper reaches of the atrium with a labyrinth of catwalks and staircases. "I'd like people to have a different experience every time they come back here, whether that's for a weekly lunch or staying once a year," he says.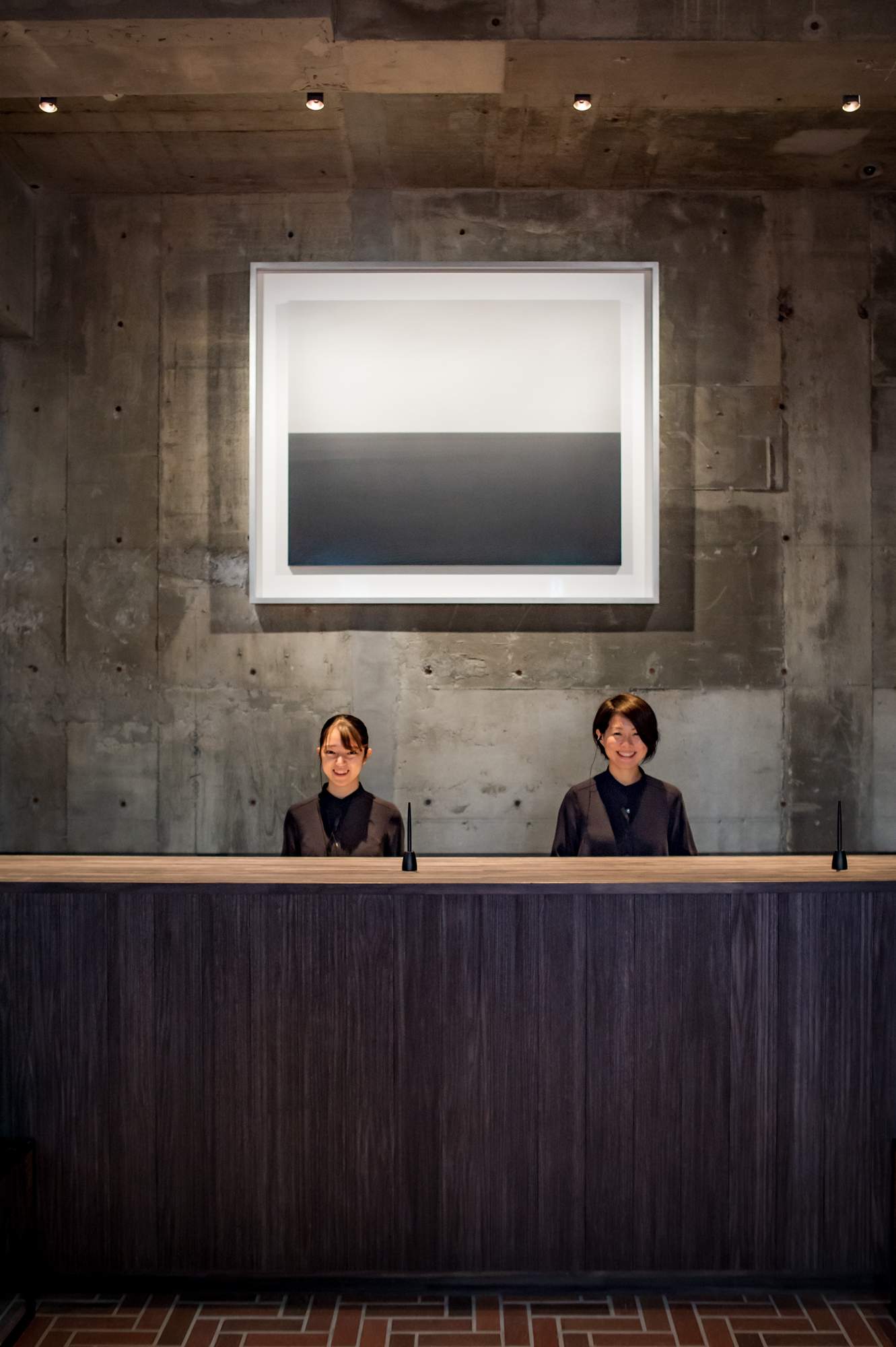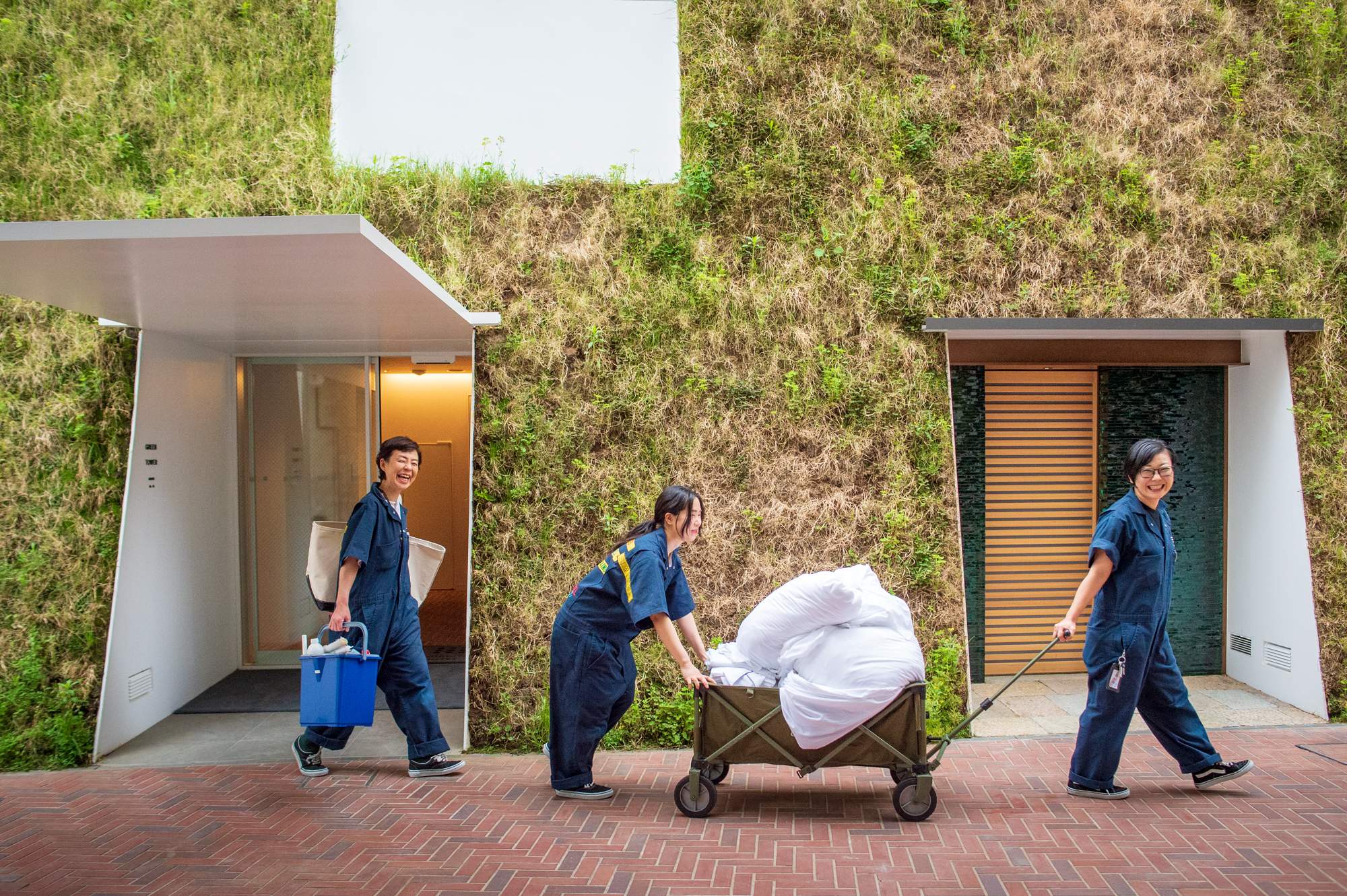 Fujimoto opened up a public footpath that runs from the front of the hotel into a neighbourhood with bars and restaurants, and a small river running alongside it. What's more, Tanaka's input isn't confined to the hotel. He's commissioned other Japanese architectural luminaries to build shops and restaurants in Maebashi and Fujimoto has just started work on another project in the area. An architectural tour of the city and surrounds is now in the offing. "We wanted this hotel to be open to the city," says Fujimoto. "What Tanaka-san is doing here in Maebashi could be a model for revitalising other small cities."
Maebashi address book
eat
Seiyotei Ichi
Behind Shiroiya, this place has been serving a Gunma classic – Sauce Katsudon, a rice bowl with fried pork and sauce – since 1915.
2-12-12 Chiyodamachi
Grassa
Freshly made pasta in a small-brick building (a reference to the warehouses that used to be in the city) designed by architect Ryuji Nakamura.
snoutinc.com
Nakamata
Japanese confectionery shop serving warabi mochi sweets and other treats, designed by Schemata Architects.
nkmt.jp
see
Bell of the Sun
This 1966 sculpture by Taro Okamoto was moved to Maebashi in 2018 and given a new setting by Sou Fujimoto next to the Hirose river. Tanaka stated his hopes that it would be a "seed of creativity" for the region.
5-18 Chiyodamachi