Transport / Global
Missing links
As the world gets moving once again, we highlight the grand-scale transit projects that would give cities and nations new momentum.
The way that we think about mobility might have changed since early 2020 but the infrastructure that's needed to realise our dreams of swifter, cleaner transit has plenty of catching up to do. That's why, as the world continues to open up and movement within cities, across borders and over oceans increases, we have found ourselves wondering why certain projects don't yet exist.
The good news is that governments are more motivated than ever to invest in sweeping and large-scale transport developments, says Elliot Fishman, director for transport innovation at the Institute for Sensible Transport in Melbourne. It's not only about securing a legacy, although that's definitely part of it. It's also about recognising the many benefits that such projects offer. Governments are increasingly aware, he says, "that if you spend a certain amount of money on infrastructure, you create jobs and innovation". The more money that's spent, the more employment and imaginative ideas will result.
So we've compiled a list of 10 grand projects, from railways to roads, tunnels to trams, that we would like to see in place around the world. They just need the infrastructure to go with them. So let's get moving.
---
1.
City-centre tunnel
Helsinki
Although Helsinki is a progressive urban capital with great public-transport links and a functional cycling infrastructure, it still suffers from traffic congestion. Many of the city's main thoroughfares, including Pohjoisesplanadi, Lönnrotinkatu and Mannerheimintie, cut right through parks, shopping districts and historic neighbourhoods. Although proposals have been made over the years to move much of that traffic into a tunnel underneath the centre, they have always been voted down by the city council for being too costly (some calculations have priced the project at €1.4bn).
A four-lane tunnel would ease congestion and cut emissions by taking 40,000 cars off the streets every day, making the city more liveable
Yet the benefits to Helsinki would be worth the investment. A four-lane tunnel such as the one presented in a 2019 feasibility study would not only ease congestion and cut emissions by taking 40,000 cars off the streets every day, it would make the city centre more liveable. It would also make it possible to convert more streets into pedestrian-only zones, something that Helsinki has been slow to do. Parking spaces could be converted into areas for outdoor cafés and terraces, and there would be more room for bike lanes.
The centre of Helsinki is small enough for such a project to work. For example, the tunnel would only have to be 3km long to cover the entire width of the peninsula on which Helsinki's downtown is built. There are already similar tunnels in cities such as Madrid and Seattle, which have both reaped the benefits.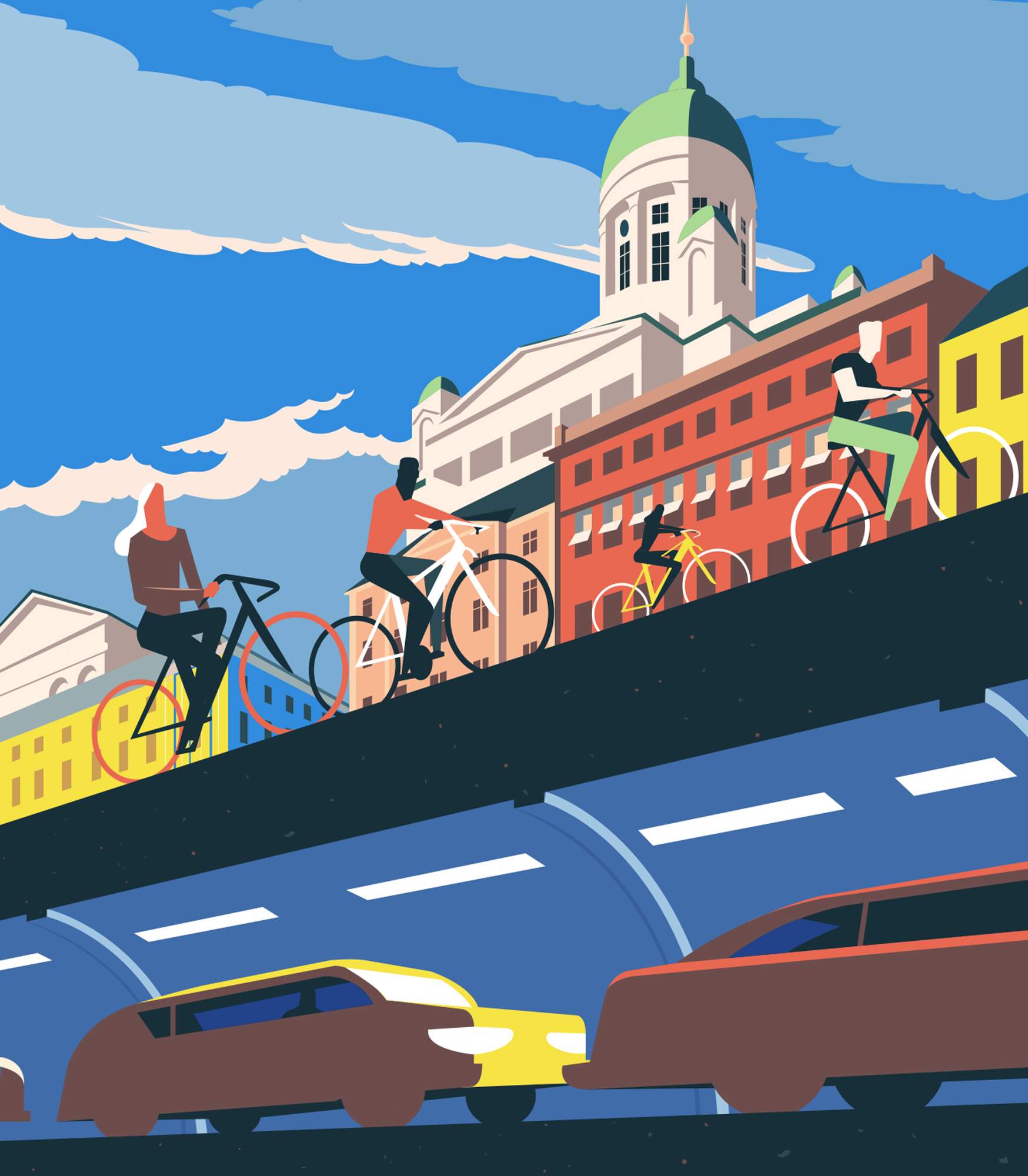 ---
2.
High-speed corridor
Vancouver to Portland
A high-speed ground link through the Pacific Northwest, linking the cities of Portland, Seattle and Vancouver, has been explored in earnest since 2017. And the idea appears to be gaining momentum, particularly as Joe Biden pushes his landmark $2.3trn (€1.9trn) infrastructure spending plan, which could help its case.
The latest report on the viability of the route was published in December, co-sponsored by the US state governments of Washington and Oregon, the Canadian province of British Columbia and Microsoft (which is headquartered in Washington). The new link, according to the report, would cut travel times between Portland and Seattle to one hour, while the journey from Seattle to Vancouver would take another hour on top of that. The precise form of the link is still being explored – from high-speed rail to a hyperloop – but the construction cost is estimated at between $24bn and $42bn (€20bn to €35bn) which, current projections claim, will be recouped by 2055.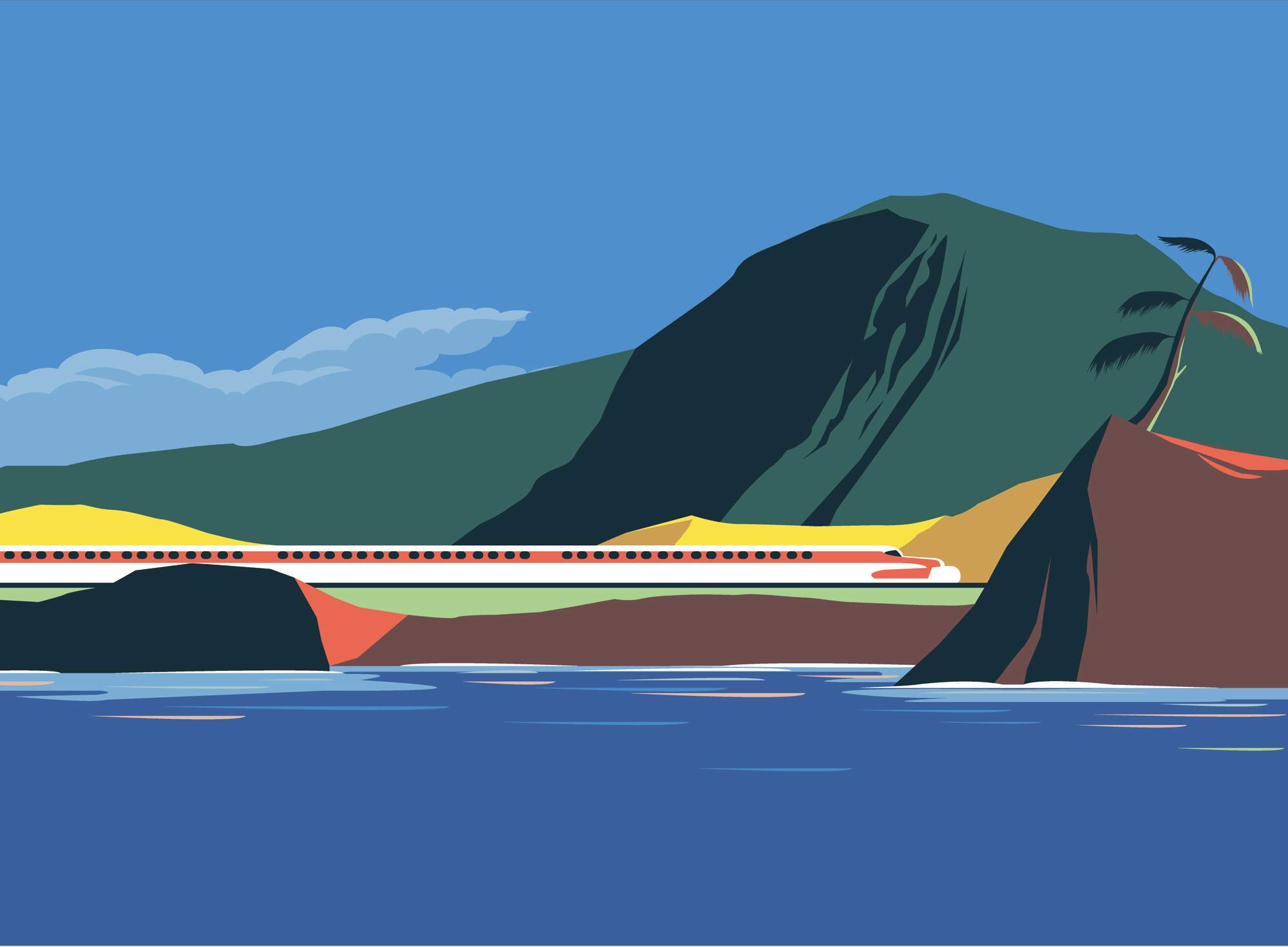 Although Biden's American Jobs Plan focuses on investments in bridges and roads, high-speed rail should play a key role in the overhaul of US transport infrastructure, particularly if his equally ambitious climate targets are going to be met, given the zero-emissions potential of current high-speed rail technology.
Recent criticism of the plan, which cites the pandemic-induced drop in existing rail travel in the US, is short-sighted. US rail operator Amtrak's ridership was at an all-time high before the pandemic and there is no evidence to suggest that the appetite for rail travel has waned. A well-designed, quick and environmentally conscious mode of travel could be just the spur to boost the region's economy.
---
In Latin America, cable cars have been used as a means of urban transport since the first was installed in Medellín, Colombia, in 2004. From Rio de Janeiro to Mexico City, residents in poor neighbourhoods are ferried up and down hillsides for less than a euro. It's a proven way to connect marginalised communities with the centre.
Other cities could benefit from cable-car projects, not least Lima. The Peruvian capital, with a population of 10.8 million, is plagued by gridlock and pollution, and surrounded by remote hilly settlements. A comprehensive cable-car system, with multiple lines criss-crossing the capital, would offer Lima an efficient and affordable way to get residents moving around the city safely and quickly. 
---
In the early 20th century, Dallas was home to 300 trams that trundled along 20 routes.But by 1956 the system had been removed, with commuter rail and the car becoming the transit modes of choice. The result? A metropolis lacking appealing inner-city transit options. However, a move in 2015 to reinstate a tramline has bucked this trend and provided some encouragement for the city to restore more of the system. Initial passenger uptake has been slow but more routes are needed to make this a truly appealing proposition for locals. It's good for investment and development along its tracks too. Such a move would be a boon both for those nipping between neighbourhoods and for a sprawling city looking to increase its density. 
---
5.
Undersea tunnel
Tangier to Tarifa
From Tangier in Morocco, if the visibility is good, it's possible to see Tarifa, 30km across the sea in Spain. For 150 years, talk about connecting the cities (and their respective continents) has spawned many proposals for bridges and tunnels. The UK government is pitching a link via its overseas territory of Gibraltar but a 2018 study for a 38km-long tunnel from Tangier to Tarifa seems like a better fit. Backed by Zürich's eth and tunnelling firm Herrenknecht, the €8bn connector would accommodate road and rail, slashing journey times for freight traffic between the continents. It would open up industrial co-production and allow travellers to enjoy an afternoon sangria in Madrid before hopping on a train for a dinner reservation in Marrakech. Santé! 
---
6.
Electric ferries
Greek Islands
Scandinavia has led the mini-revolution in short-haul sea journeys by introducing electric and hybrid passenger ferries. Norway's first e-ferry, the Ampere, began operating in 2015. Compared with fossil-fuel vessels, it reduces emissions by 95 per cent and costs by 80 per cent. Another electric ferry, able to carry 600 passengers, hit Norwegian waters this March.
But further south there's an even more pressing need for electric ferries. Every summer nearly 17 million passengers board ferries in Greek ports, making it one of Europe's busiest countries for such traffic. Emissions and pollution are big problems – anyone who has island-hopped in the Aegean or Adriatic will be familiar with the black plumes billowing from boats.
Yet imagine spending balmy evenings on deck with no dirty fumes, blissfully quiet rides and, at voyage's end, island ports with far less air pollution. Journeys might have to be broken into shorter sections so that the boats can be charged – the long distances are one reason why much of Greece's maritime traffic has been slow to convert to electric – but who minds adding an extra island to the itinerary? And diesel vessels always need refuelling too.
Retrofitting existing ferries for electric or hybrid power is one solution – Siemens has been doing that in North America. Greek ferry operators such as Blue Star Ferries or Minoan Liners could follow this lead. But they could also take cues from Norwegian boat designers Brødrene Aa, whose carbon-fibre ferries are sleek and fast, by adding attractive, efficient vessels to their fleets. Promisingly, Greece's first electric ferry was unveiled in late 2019 to ultimately run in the Gulf of Corinth. There are many nautical miles to cover in the future.
---
If Bangkok were a homeowner, then over the years it would appear to have taken the decision to gradually fill in its swimming pool to make way for a garage. The Thai capital sits on land criss-crossed by natural water courses, prompting 19th-century city-makers to dig canals (known as khlongs) for transit and trade, with boats becoming the city's de facto means of movement. However, in the ensuing years, a desire to embrace Western transport habits has resulted in an increasing number of roads, with many khlongs paved over to provide more space for cars.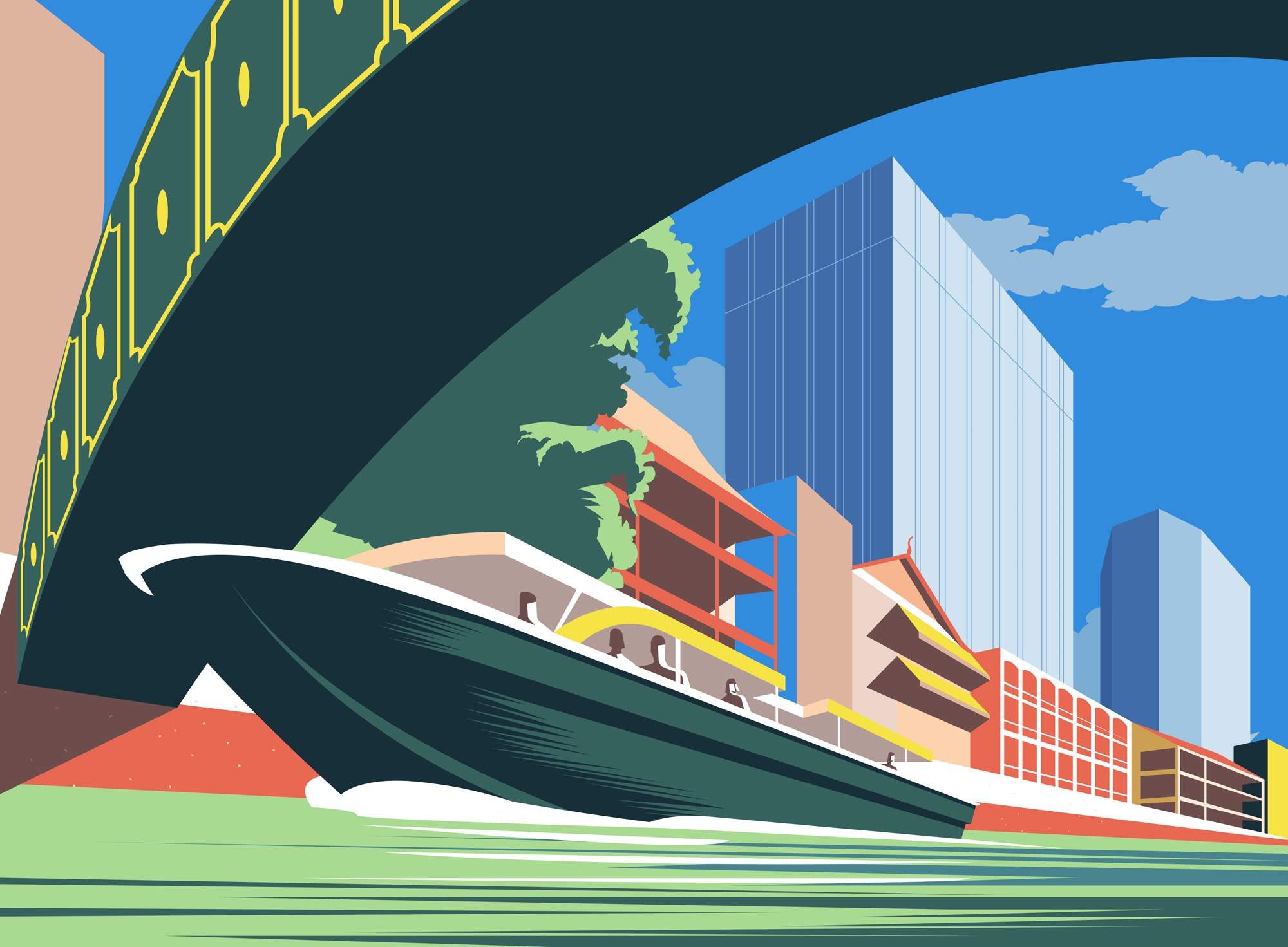 Despite this, the network that remains – 1,682 canals totalling 2,604km in length – is extensive. Yet only three khlongs in central Bangkok are currently served by public ferries. And with about 60,000 people riding them every day, they only make up a tiny portion of the city's total transit share. It's a missed opportunity for a fast and effective means of transit, and is why Bangkok should look to grow its ferry presence on the khlongs.
On canals, travel speeds are rapid and unimpeded, as boats don't have to compete with the buses and cars on Bangkok's notoriously congested streets. On top of this, an expansion of the network would do justice to the city's former nickname, "Venice of the East". Zipping along a khlong allows passengers to become immersed in a landscape of temples, shophouses and grand civic buildings, which is an outlook that's not possible when riding the metro.
The Bangkok Metropolitan Administration has made efforts in recent years to expand the network but it's certainly not cracking on with it at pace, which it could and should. The required investment is small – all that's required is a floating pontoon and fleet of boats. The low cost of infrastructure and sheer number of canals means that an expansive programme could be rolled out quickly. There's also a bonus for commuters, who will get more of a buzz from wind whipping through their hair at the front of a ferry than they ever could from their double espresso.
---
+
So what's next for travel?
At the time of sending this issue to press (mid-May) the world has shifted from news devoted to vaccination rates to seemingly hourly updates about who's throwing open their doors to visitors and kicking the global economy into gear (writes Tyler Brûlé). After a year that's seen trains slumbering in railyards or airliners enjoying a year under the Jordanian sun (there was decent business to be done in storing thousands of parked aircraft in dry, warm climates), cabin crews are being called back to work and hiring freezes lifted for pilots. So, what's the short to mid-term outlook for the travel industry? And more importantly, what are the opportunities? 
The Grand Tour is back:
Business owners and managers need to get back out in the world to see their teams in São Paulo and Naples, Osaka and Sacramento. One of the most efficient ways to do this will be to plot an itinerary and go out on the road for two to three weeks – most likely from the end of August onwards. Expect a very busy autumn, more luggage in the hold than usual and a much-needed jolt for business and first-class bookings.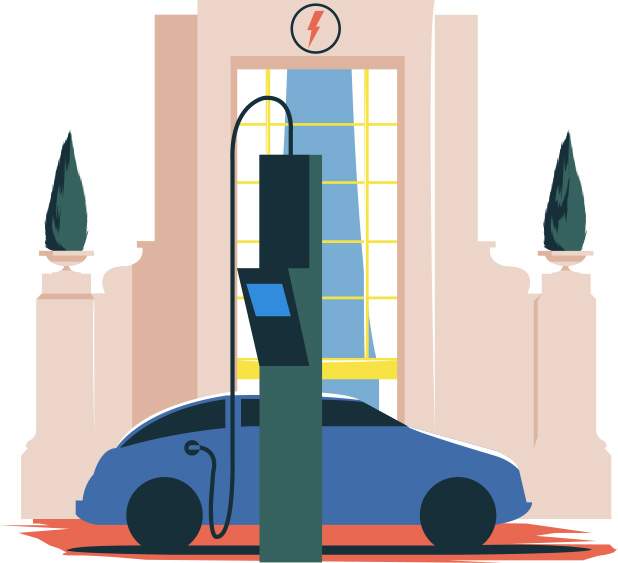 At your service:
If the future of the automobile is going to be battery powered then watch for the reinvention of the service station. With charging taking considerably longer than filling up the tank, you can expect the existing players to take some cues from Japanese retail rest-stops and transform their forecourts into set-ups that feel more akin to airport retail. A Louis Vuitton on the interstate between Vegas and Los Angeles? Why not?
Winners show up:
Video conferencing might be a cost saver but it's very difficult to cut through the competition when everyone is on the same platform, with the same blurred backgrounds, pitching for the same business. Clever companies will re-adjust their budgets and get their sharpest people out on the road to bolster business and establish fresh relationships.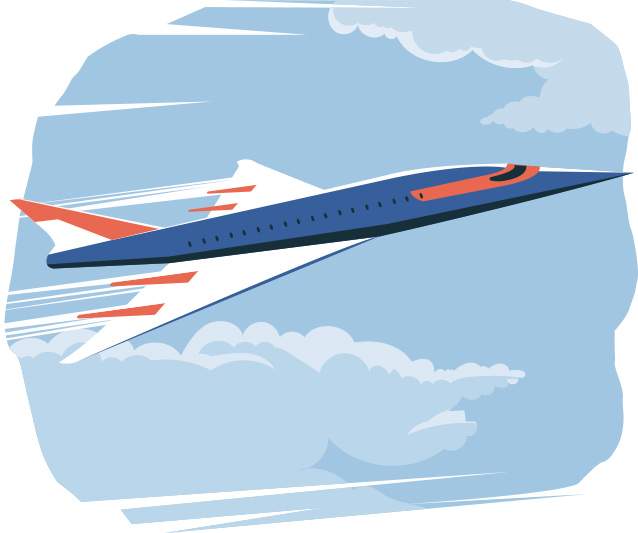 Fly now, fly better:
Airlines will be on a charm offensive to coax passengers back into the air. This will mean better aircraft serving many routes. Tired workhorses are being retired and long-haul planes are being deployed on short-haul routes to keep pilots certified, give passengers comfier seats and generally remind people that flying can be a civilised experience.
Faster, higher, pricier:
Supersonic commercial air travel looks set for a comeback (see page 67) but in the meantime private aviation is due for a sunny stretch as the pandemic has left many gaps in flight networks, reduced frequencies and generally less flexibility on offer. Whether you like a pc-12 for short hops or feel the company needs Dassault's new Falcon 6X or a trusty Gulfstream to cover greater distances, private air travel is going to boom (literally) across both business and leisure.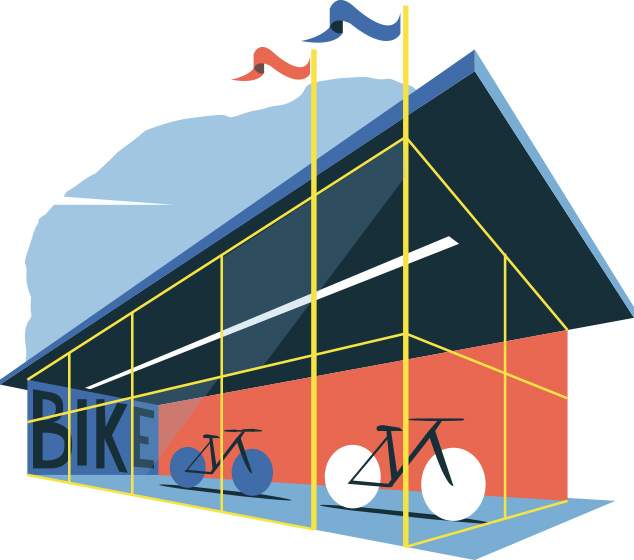 On your bike:
With bikes in short supply and parts suppliers working round the clock, we're wondering where the global bike brand is that has outlets on the main shopping streets, good service and a clever e-commerce platform selling all the most appealing and necessary accessories. Can Germany's Schindelhauer or Finland's Pelago become that business?
It's OK to compartmentalise:
The ceo of Siemens' rail business (see page 74) told us that we can expect a reconfiguration of the classic rail carriage. This means more segmentation – silent carriages free of people yacking on their phones, zones for napping, zones for work and much more. While we don't want to get overly romantic just yet, this can only be good news as too many rail operators have been trying to ape air travel on rails.
Swipe to go:
The Swiss mobility app championed by sbb, the state rail operator, that allows users to swipe onto pretty much any mode of transport (save for air) to start their journey, connect multiples times on various other networks and then swipe off when the trip is complete is going to gain ground everywhere. For markets such as Japan, where there's very little connectivity between operators, such a system is long overdue.
Bridging the Gulf:
Don't expect all of the mega Gulf carriers to pull through the next few years fully intact. Some have already shrunk and it might only take one or two mid-sized political flare-ups in the region to see at least one airline cease operations or downsize to sit as a regional player.