Tourism / Iraq
Open invitation
After years of conflict and instability, Iraq is opening up to tourism. Thanks to a new visa scheme, citizens of almost 40 countries can gain access quickly and easily – but will they come?
The garden of Baghdad's Five Flowers restaurant and café overlooks the Al-Shaheed Monument, the city's stunning Iran-Iraq war memorial. Over brunch, young Iraqis gossip as waiters zip by with plates of food. One waiter, Mortada Jellal, speaks to monocle in perfect English. "You might be surprised to hear this but you're the first person I've ever spoken to in English in real life," the 21-year-old says with a mischievous smile. "We don't see a lot of foreigners in Iraq, not many tourists." He hopes that will soon change.
In early March, in the wake of Pope Francis's successful tour, Iraq's prime minister, Mustafa al-Kadhimi, announced that the country would immediately begin issuing two-month tourist and business visas, on arrival at the airport, to citizens of nearly 40 countries, including the UK, EU member states, the US and China. The idea, according to a government statement, is to "encourage investment and support job creation". They are clearly hoping that this move will persuade more people to visit. With the exception of Shia holy sites in the south, Iraq's tourism industry has scarcely existed for decades. Foreign investment in the country has revolved primarily around war and oil. After nearly 20 years of conflict, Iraq's government is betting that now is the time to open up again.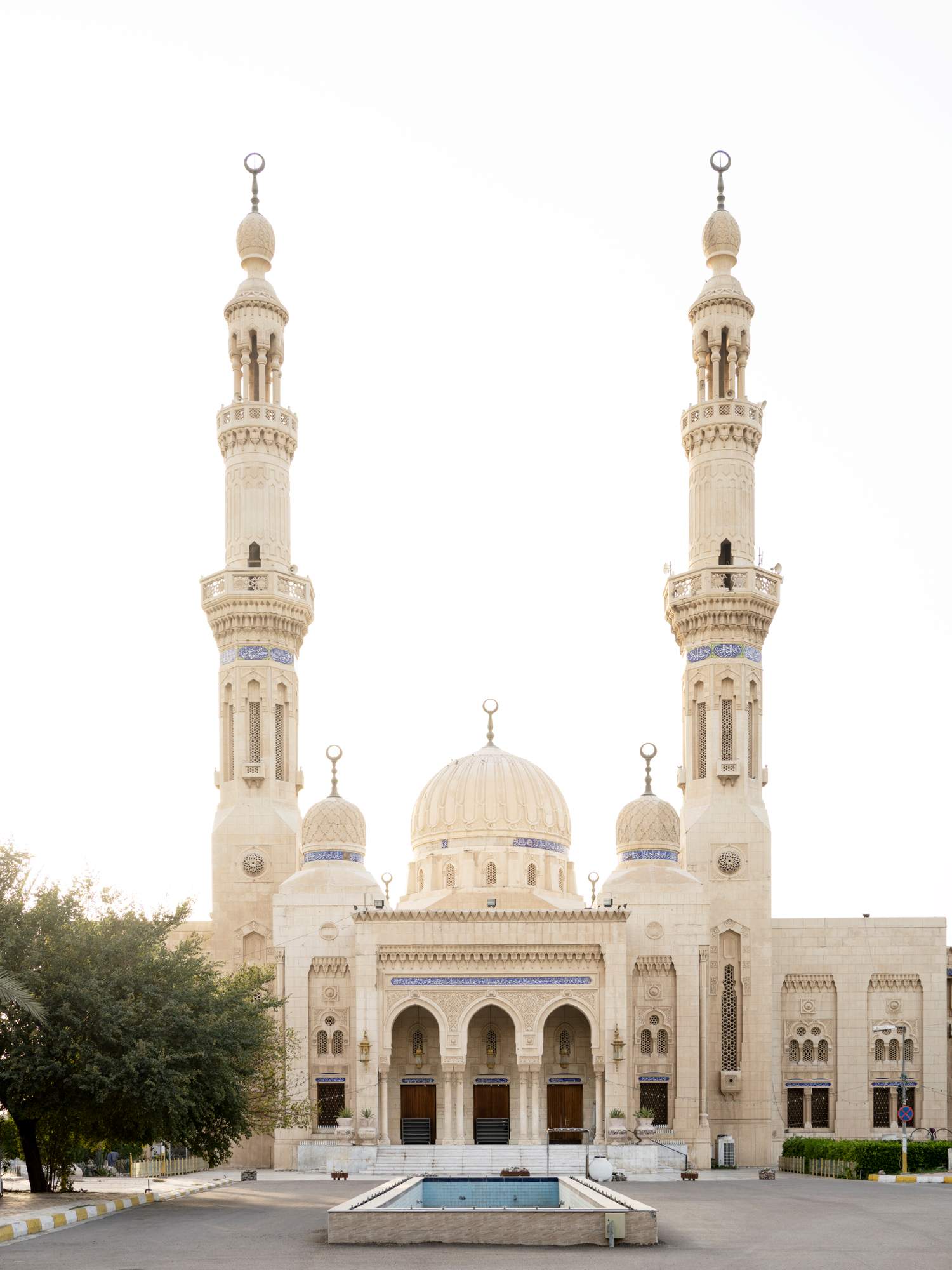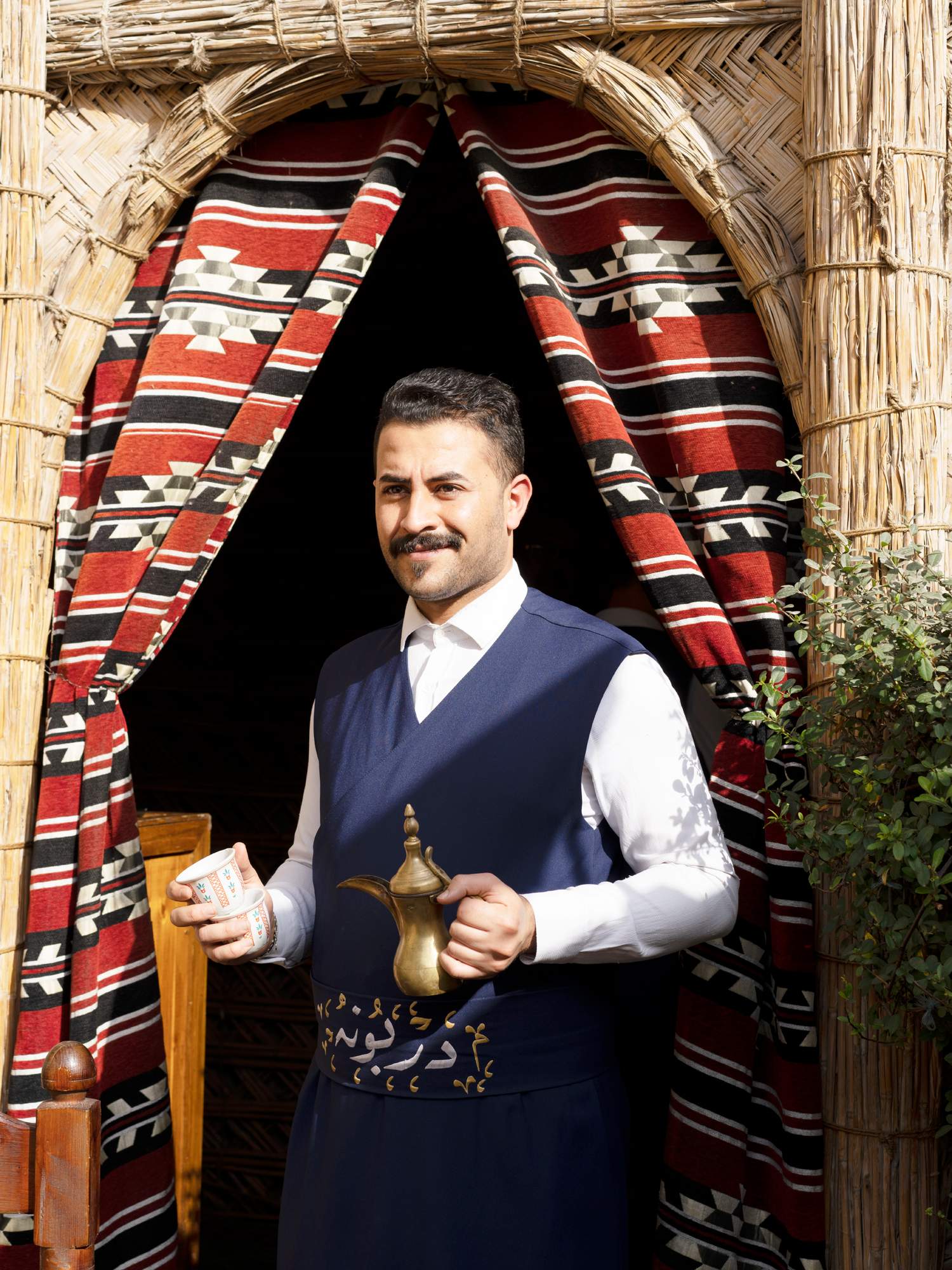 Whether the rest of the world will be interested is yet to be discovered. Most European and North American embassies still advise against visiting Iraq, which might make finding travel insurance difficult. The UK's ambassador in Baghdad, Stephen Hickey, says that he hopes this will change – but he thinks that it will take time. "Iraq's cultural history is absolutely incredible and the world could learn so much more about that," he tells monocle, when we meet at the British Embassy in the capital. "And I'm sure in 10, 20, 30 years' time, there will be huge amounts of cultural tourism coming to Iraq. There is huge potential there for Iraq and the region."
The reality on the ground is that much has changed in Baghdad in recent years. One of the most visible transformations is the improved security situation, which reveals itself in the diminished number of roadblocks and checkpoints. There has been a sharp reduction in the number of terror attacks in the city since Isis was defeated in the territory in 2017, although a market bombing in January this year demonstrated that the threat remains. Also, anti-government protests have been mostly peaceful since 2020. That the streets can now be walked relatively safely gives an opportunity to appreciate some of Baghdad's greatest assets: green parks and its spectacular monumental sculptures, such as those of classical literary figures Scheherazade and Shahryar, which have been cast in bronze and erected in a small, lush square that overlooks the Tigris river.
"I'm sure in 10, 20, 30 years' time, there will be huge amounts of cultural tourism coming to Iraq, and there's huge potential there for Iraq and the region"
Not far from here, tucked away down an alley, is Darbunah (The Alley), a turquoise-daubed restaurant that has made its name as the place to go for traditional dishes in a tasteful setting. This is where locals and a handful of foreign visitors enjoy dolma (vegetables and onion skins stuffed with a mixture of meat and rice), or quzi, another national dish that consists of lamb shanks, falling off the bone, served on a mountain of delicately spiced rice and nuts. "The Iraqi people are very friendly," says Darbunah's general manager Hashem Jawad Atallah. "They like foreigners a lot and they like to show off their rich culture." Atallah hopes that the new visa plan will translate to more business for the restaurant and the city's slowly growing hospitality industry. Dozens of new restaurants and cafés have opened in recent years. "Tourists will love it," he adds.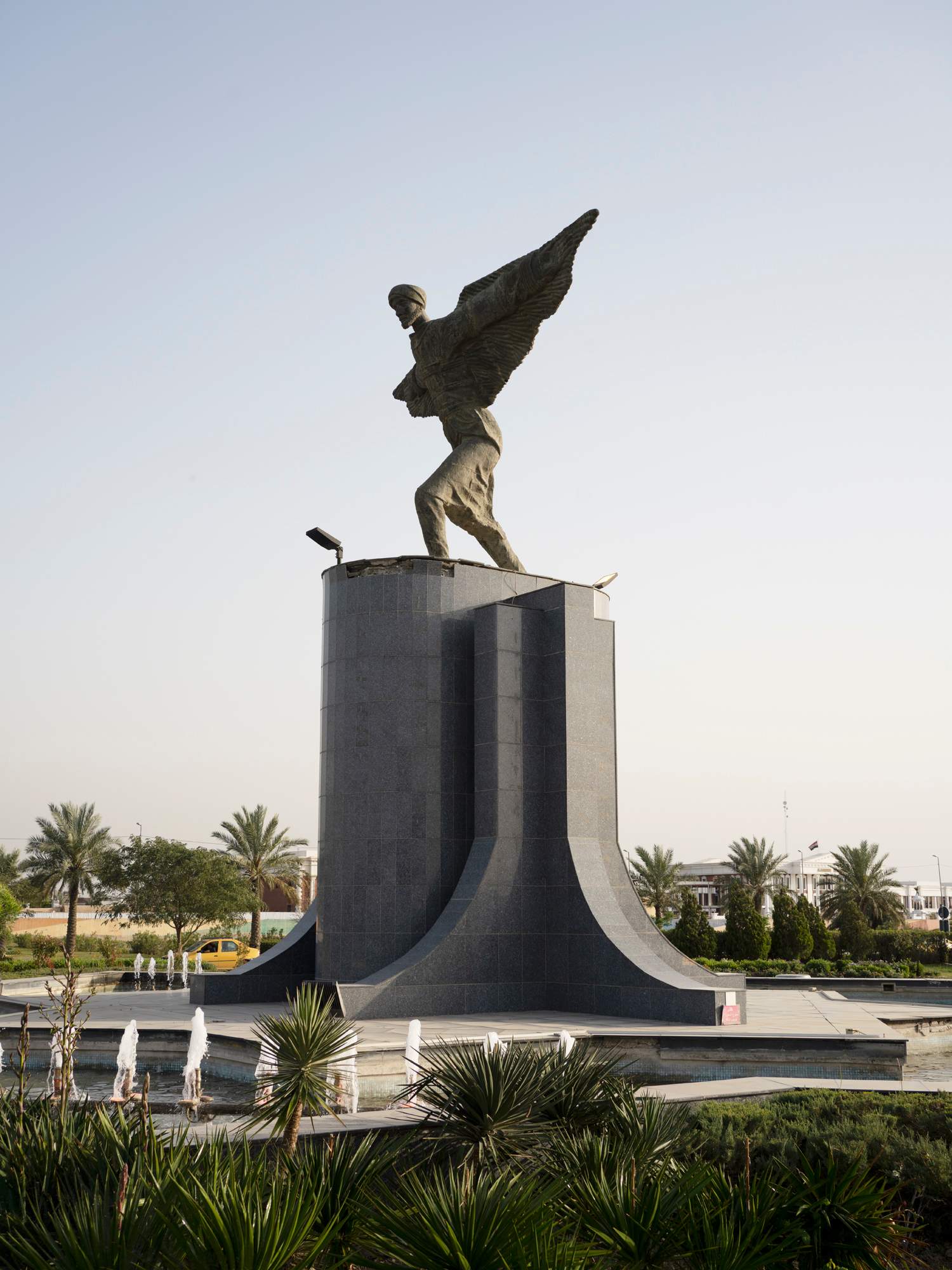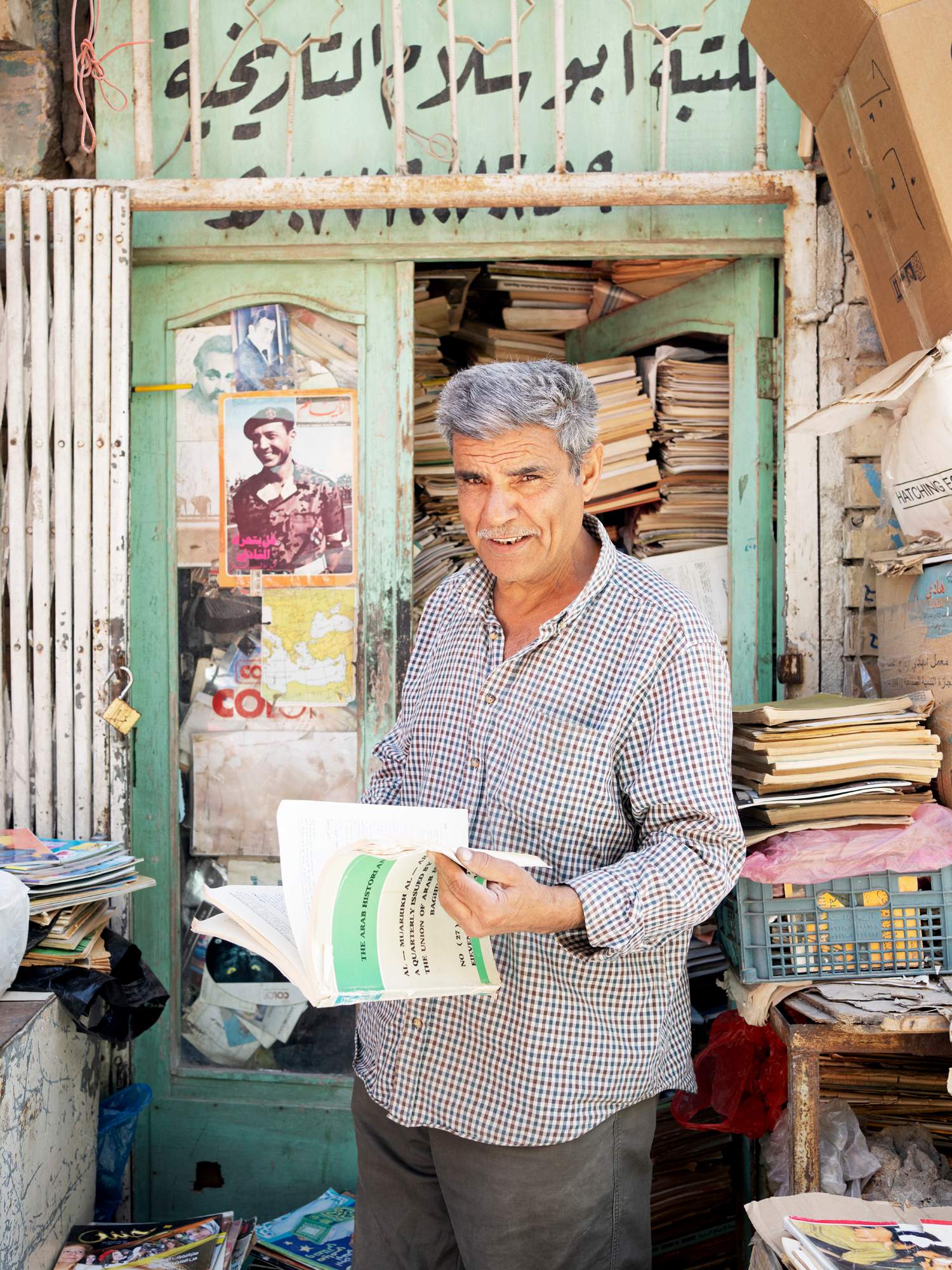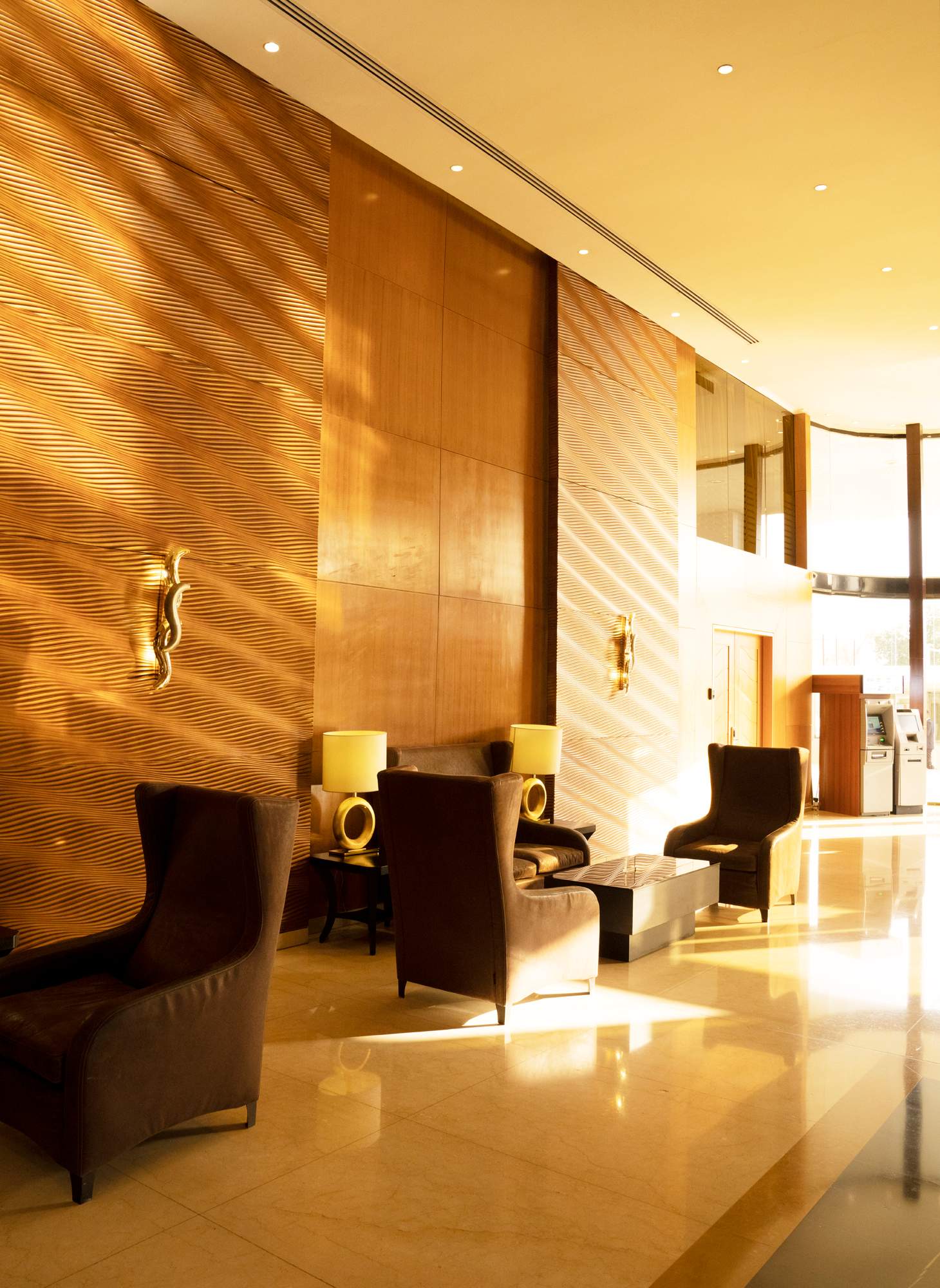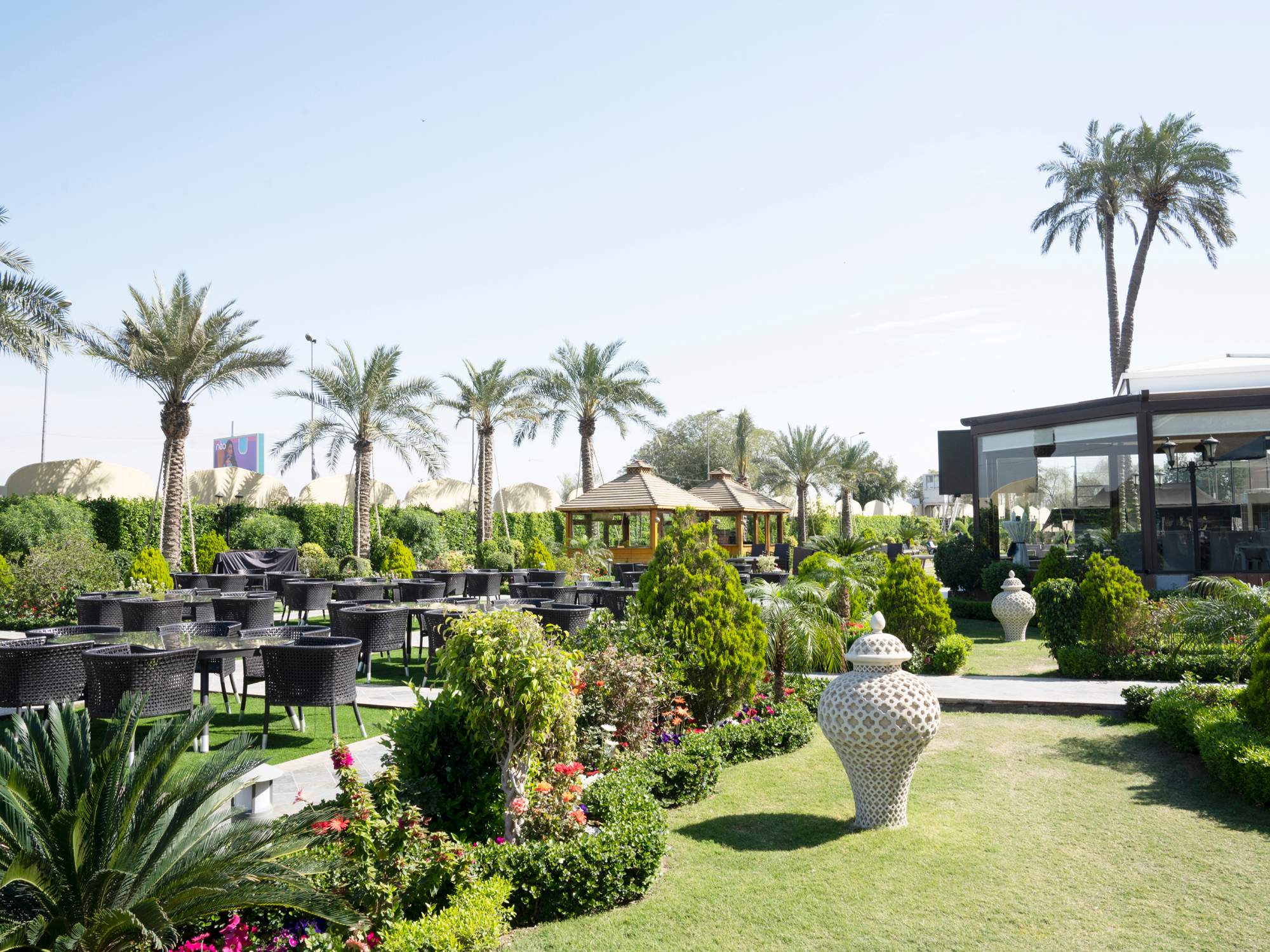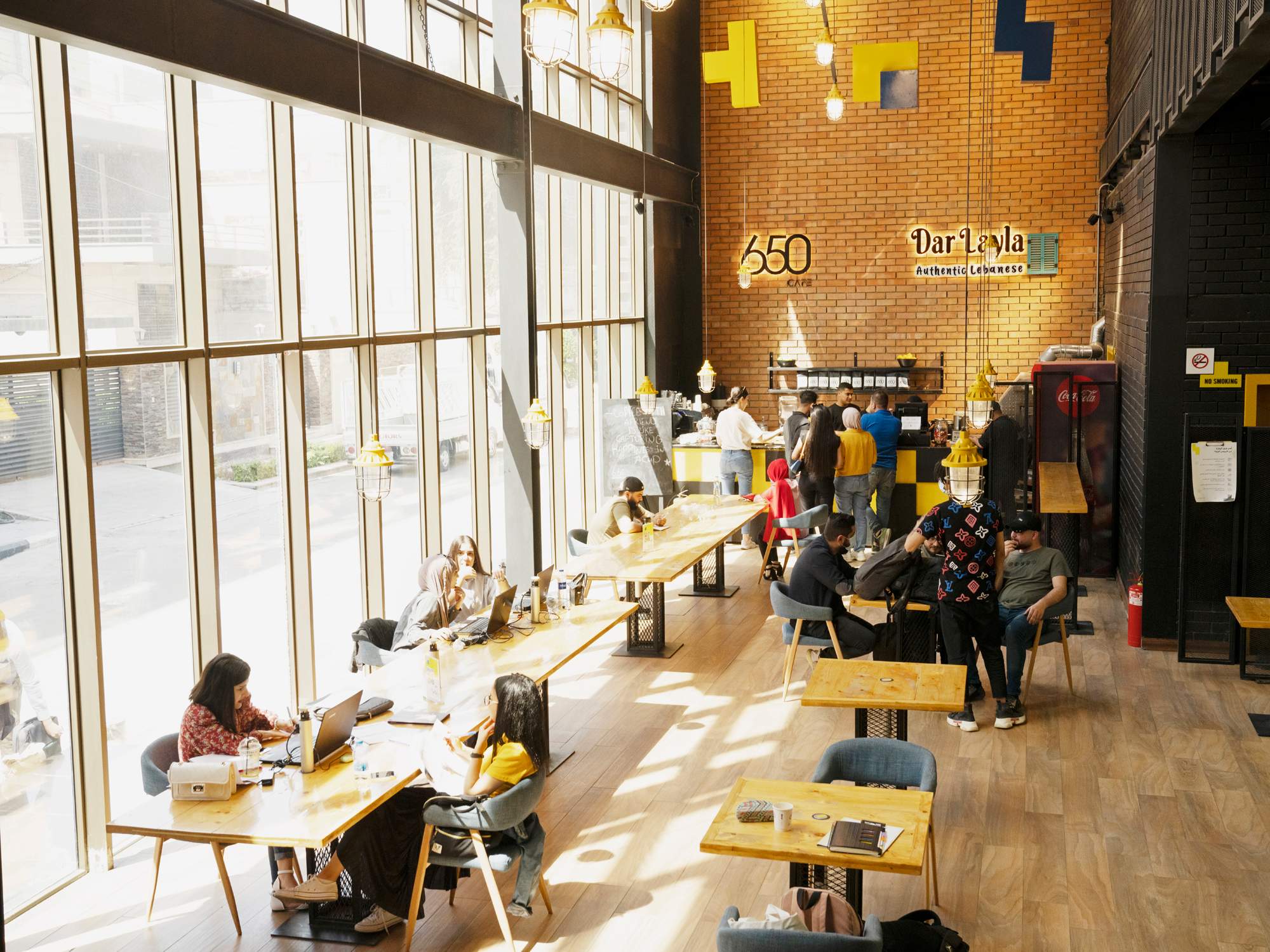 Accommodation that's secure and comfortable is still relatively scarce but the Babylon Rotana on the banks of the Tigris fits the bill. The building's intriguing design of intricately tiled brick in the form of a ziggurat – a Mesopotamian terraced step-pyramid – makes it one of the most interesting shapes on Baghdad's skyline. Rooms start from $225 (€187) a night, the lush garden gives a welcome break from the heat and the basement still houses elements of the casino where Saddam Hussein once entertained, including secret passages that lead to the road so that he and his guests could enter and exit unseen. Built in 1982, the hotel caters for those who typically come to Baghdad for work: a mixture of besuited ngo-types, slackening their ties in the midday heat; scruffy foreign correspondents in need of caffeine; and wealthy Gulfis, dressed to the nines. Soon, though, they might be welcoming adventure tourists as well.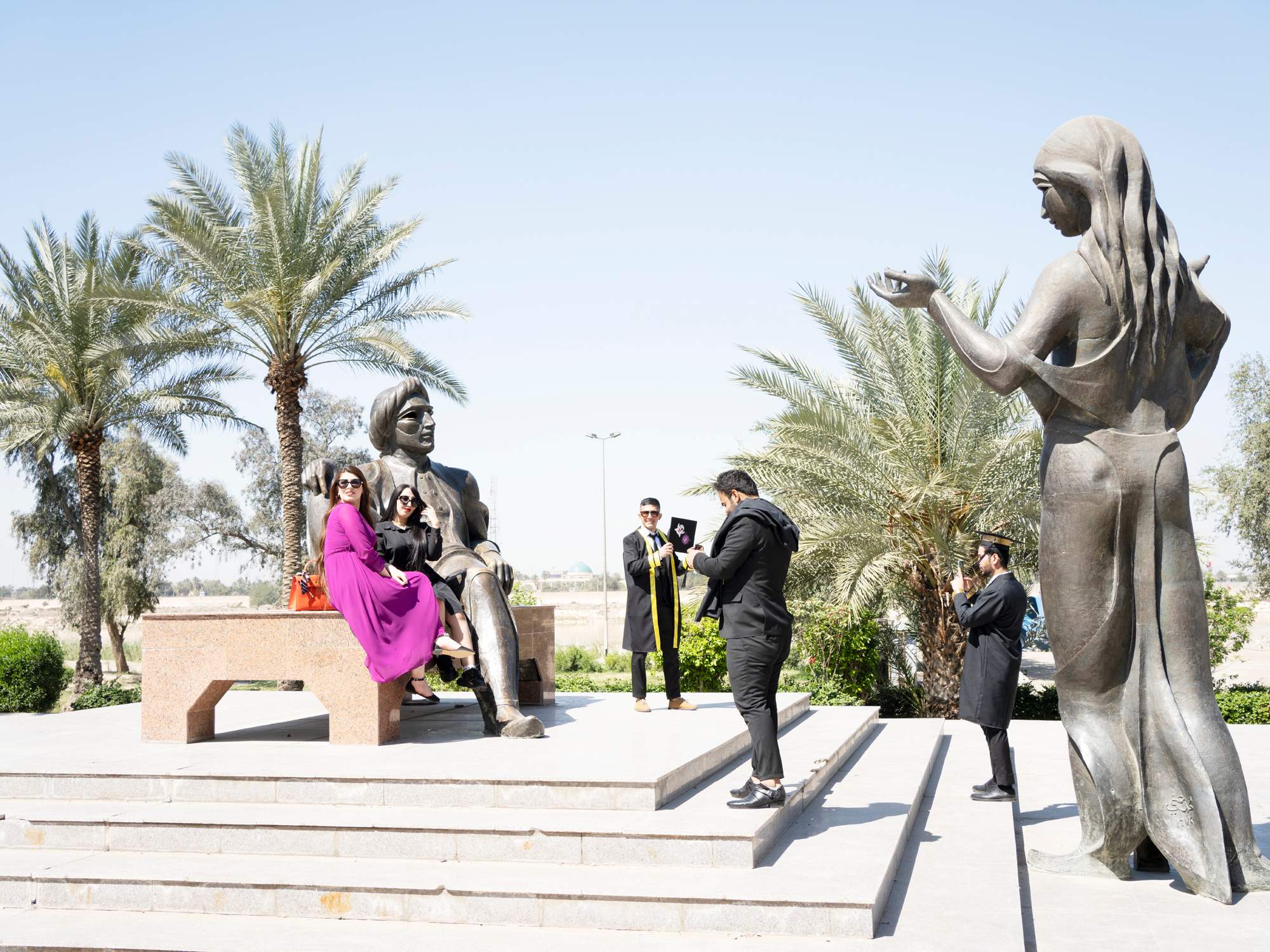 British entrepreneur Russell Bennett, the hotel's security director, has run a visa-logistics company for the past decade. He hopes to grow the business into a full travel-services company with his Iraqi partner Sarah. They'll offer all-inclusive tours taking in Baghdad and the site of ancient Babylon to the south of the capital, as well as other heritage sites in the area. He hopes that, once some visitors come, word will spread. "The new visa-on-arrival offers an easy, affordable way to access a country that has previously been considered unattainable," says Bennett, his pitch already well-honed. "Based on the traveller's risk acceptance and budget, there are many styles of travel to protect or secure their movements."
A private bodyguard is not advised for tourists in Iraq: this would attract far more unwelcome attention and greatly increase the risk of moving about freely. Instead, suggested safety measures include seeking permission from local leaders and security forces to move through their districts, assessing recent risk reports in the area immediately before travelling, and considering armoured vehicles and convoy movement where appropriate. "The risk is always there," says Bennett. "But that kind of environment – the intent to do it – isn't there right now."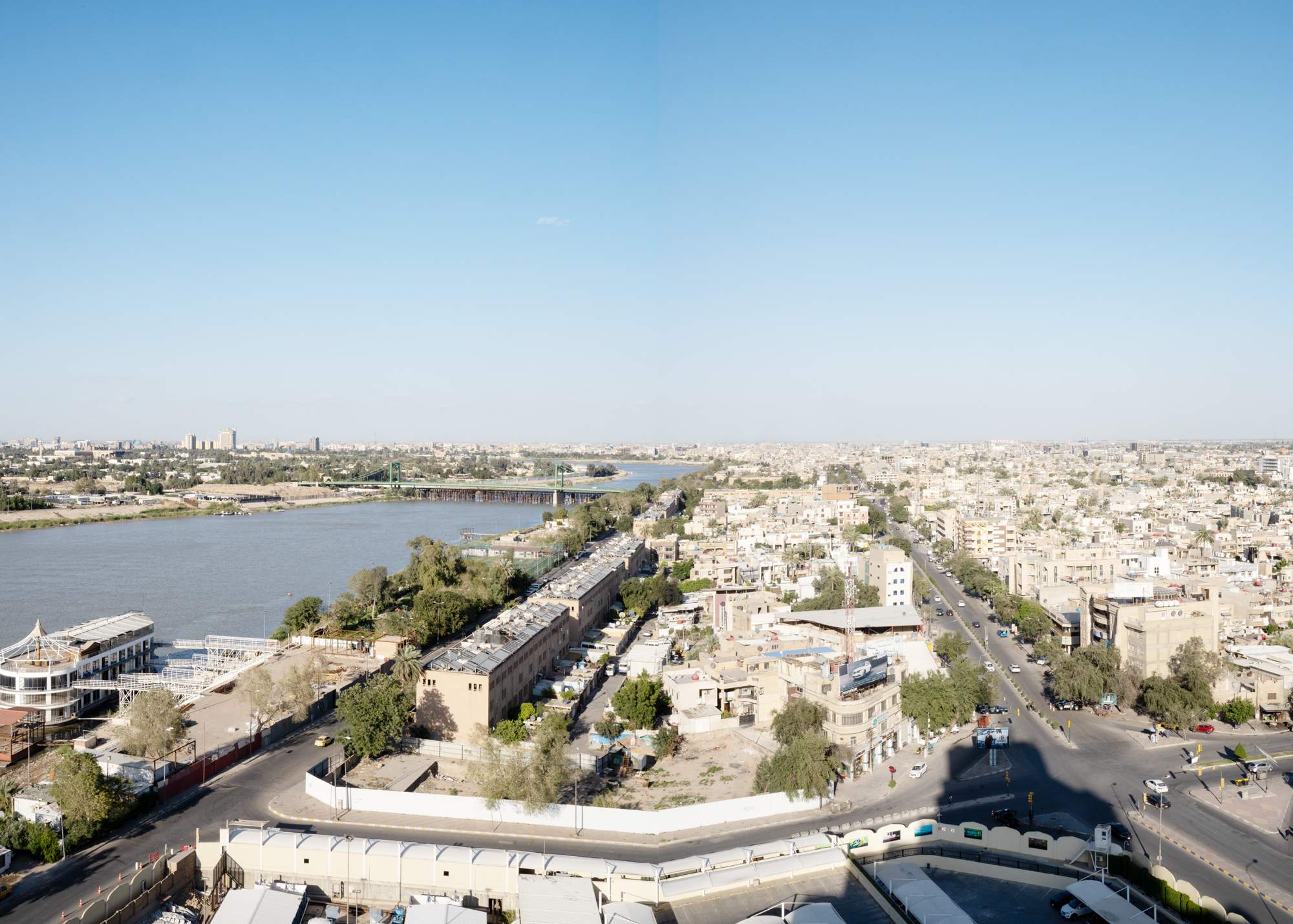 While few predict an immediate increase in tourism, many Iraqis are hoping that the new visa rules will have an effect in other ways, namely that of foreign investment. Aymen Salman is the communication and fundraising officer at The Station, a modern structure of brick, wood, steel and glass. Built to resemble a pile of shipping crates, the building, in Baghdad's cosmopolitan Karrada neighbourhood, is the city's first co-working space, opened in 2018. Entrepreneurial young Iraqis work on laptops here or visit the coffee bar.
The space is home to 37 start-ups; a concept which had only recently taken root here in 2018. It also contains multiple social spaces, and a "Made in Iraq" mini-showroom for local industries to display their work. The goods on offer in the showroom include handmade notebooks, Kurdish textiles and Armenian-inspired jewellery. The Station is also due to launch a new extension called The Creative Space, which will showcase work by Iraqi artists. Salman hopes that the new visa rules will bring much-needed foreign investment and job opportunities. "Unemployment is one of Iraq's biggest dilemmas," says 27-year-old Salman. "We have huge gaps in expertise, knowledge and investment opportunities. The previous visa system blocked us from a lot of opportunities outside Iraq, which are the ones we need the most."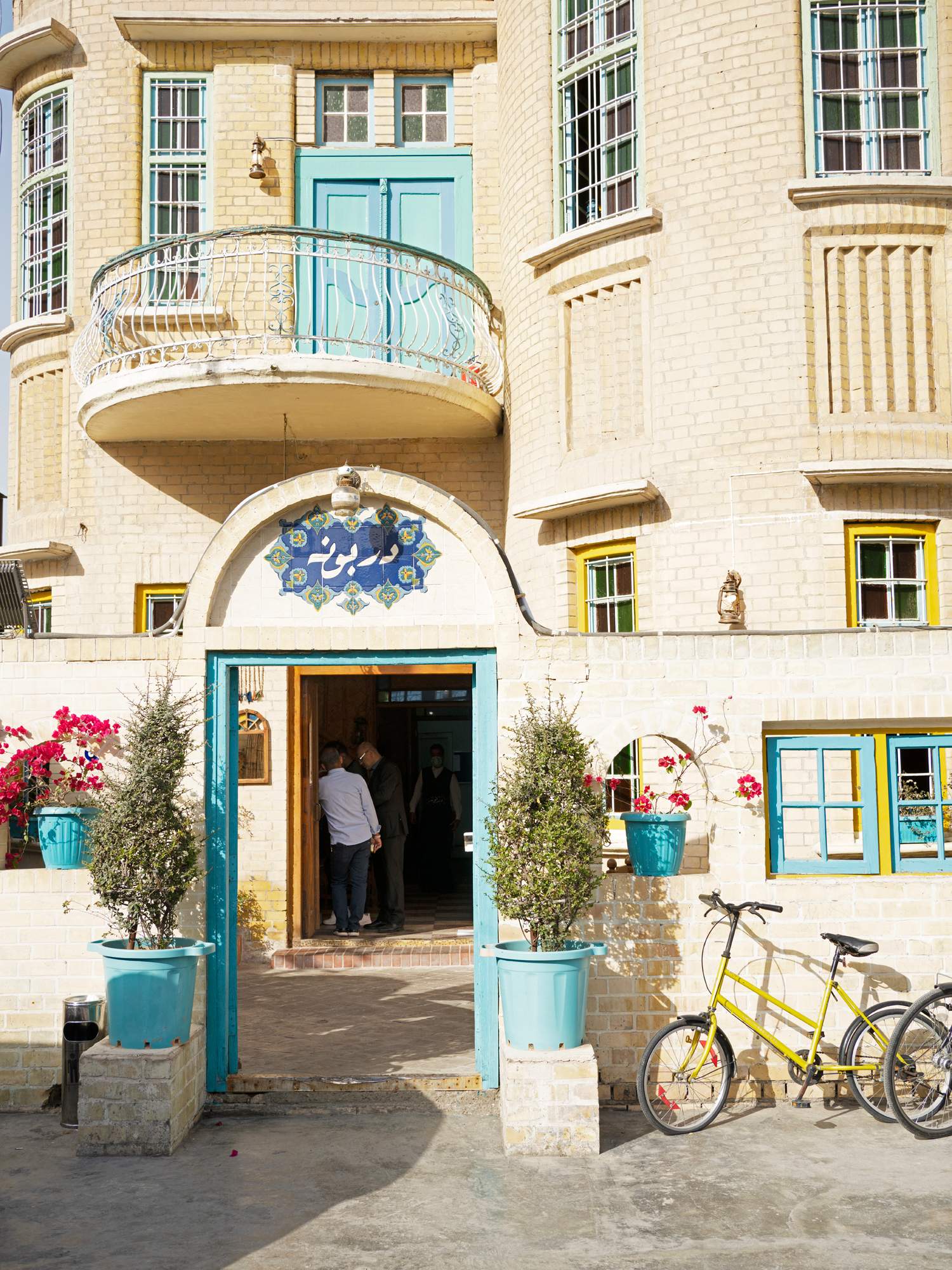 He does acknowledge that even though it has improved, security in Baghdad remains an issue and adds that, in light of the ongoing pandemic, now might not be the ideal time to invite the world in. But, he says, Iraq has to start somewhere. "It's better late than never," says Salman. "The country may not be fully ready to be opened right now but we had to do it at some point."
Wish you were here?
1.
Visas: Two-month visa on arrival now available at Baghdad airport for citizens of the EU, UK, Switzerland, US, Canada, Australia, New Zealand, Japan, China, South Korea and Russia. Cost: $75 (€62), cash only.
2.
Entry: If there is evidence of travel to Israel in your passport entry is unlikely to be granted.
3.
Arrivals: Leaving the airport happens in two stages: a secure zone where you board a minibus for 10 Iraqi dinars (€0.01), then a gate for taxis. Negotiating fares is hard, so it's best to pre-arrange taxis with your hotel.
4.
Taxis: Elsewhere, ride-hailing app Careem is safe, well-priced and efficient, or you can hire a driver for about $100 (€83) a day within the city or $150 to $200 (€125 to €166) for day trips.
5.
Money: atms are not reliable: carry US dollars to exchange.
6.
Souvenirs: Poetry from Al-Mutanabbi market; woven carpets; embossed copper bowls and cups; bags of cardamom-laced coffee; boxed baklava.