F&B / Zürich
Snack on track
The aptly named Bridge has linked a high-end food hall to a Zürich rail stop with a platform for some of the city's finest food brands. Neither trains nor passengers will be running on empty.
Train stations are usually places that people pass through on their way somewhere else and rarely destinations in their own right. Perhaps Swiss food firm Migros had this in mind when it opened its new concept, Bridge, a food hall in the Europaallee development southwest of Zürich Hauptbahnhof, which seems to reach across the divide.
The entrance to the two-storey space beside the train tracks ensures that this is a visual upgrade to the standard supermarket stop-off: its façade is polished concrete with Carrara marble and matte brass finishes by Dutch architect Wiel Arets.  And the theme continues inside.  Design Agency Interstore started the development of the interiors in spring 2020 with flexibility and modularity in mind.
Although the space is more upmarket than Migros's other supermarkets, the team behind the development insists that Bridge was built to honour the company's late founder Gottlieb Duttweiler. In 1925 his vision was to create a link between honest and interesting producers and hungry customers. Judging by the full terrace and visitors enjoying nibbles and apéro on the sunny Saturday that monocle visits, this idea has aged rather well. The Bridge offers a total of 320 seats at full capacity, with a large terrace outside and various seating areas within.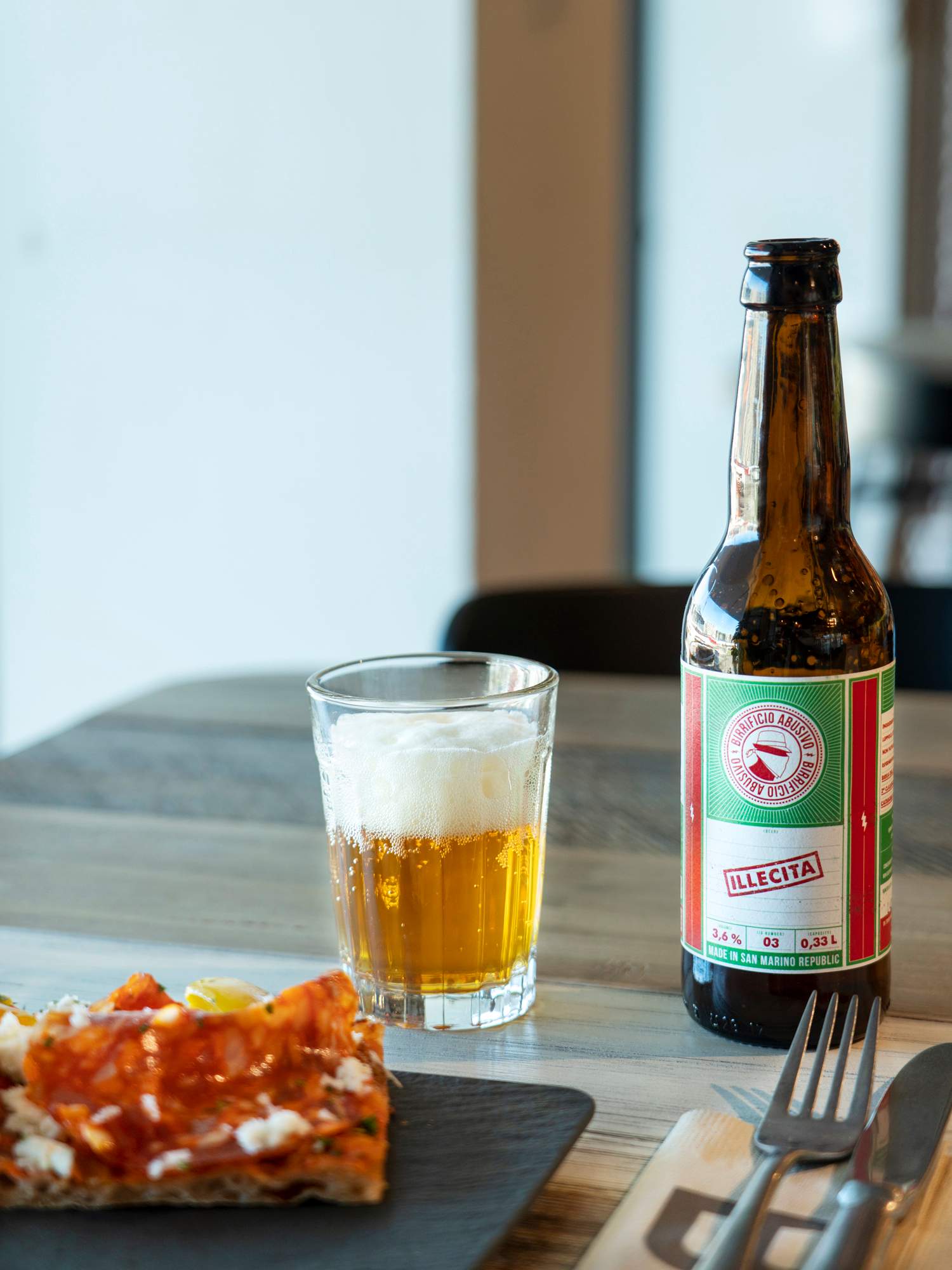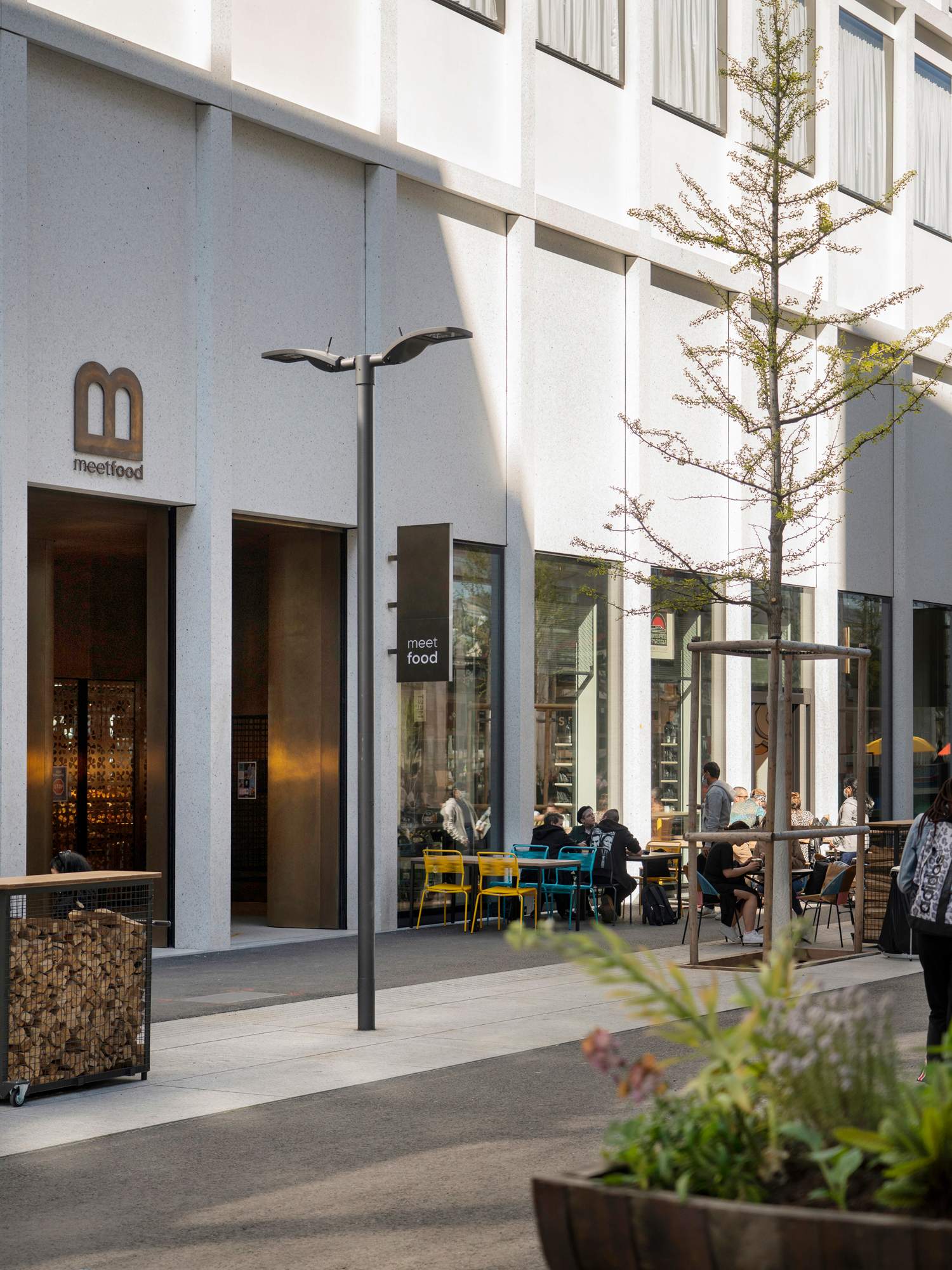 Why it works
Train stations offer a captive audience of customers but the real test of their food and retail pull are whether people will make the journey when they're not heading to the Hauptbahnhof. Migros's investment in design, as well as its exclusive product line and interesting takeaway options, are deal-sweeteners that already seem to be tempting footfall.
Although the idea of an upmarket supermarket-cum-food-hall seems rather smart – and the fit-out feels swish, Swiss and deft – there's no standing on ceremony when it comes to the staff. "None of our employees wear conventional uniforms, everyone can work in what they feel most comfortable in," says David Böhler, Migros's managing director and the  project manager behind the development. Informal though they might be, the staff know their onions (and jam, and bread and cheese): a small audience gathers around the large cheese section as one worker wields a vast wheel of parmesan.
The middle portion of both floors is reserved for the supermarket section. It's packed with brands you'd expect, covering fresh fruit and vegetables, and a range of interesting Swiss-made goodies, many of which are solely stocked at this branch – think quince vinegar from Haldihof, a barbecue sauce by Zürich-based Tsüri and mayonnaise from Swiss firm Foodoo.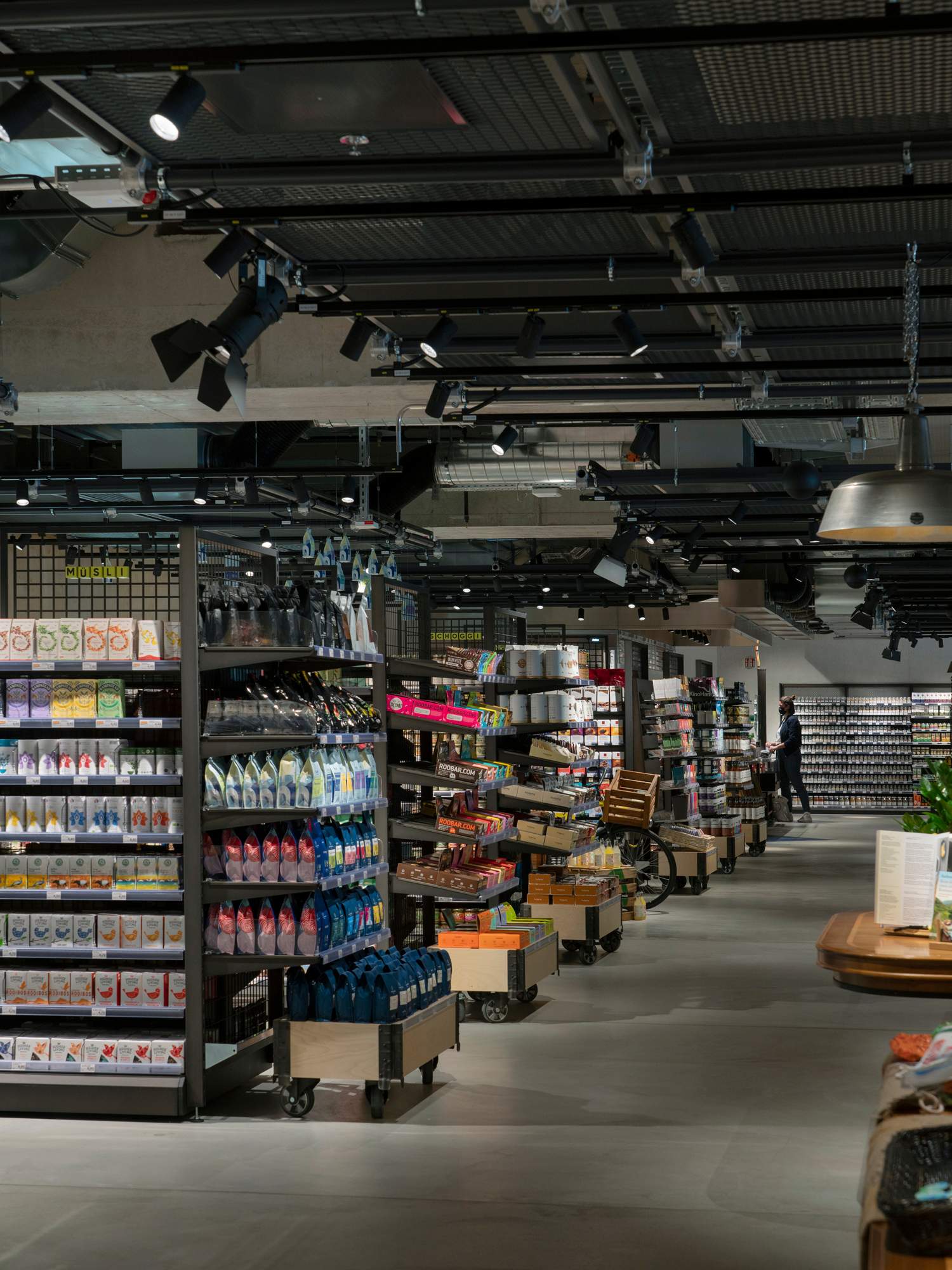 But it's not just the produce drawing the crowds. Every corner of the space is home to a different restaurant, all of which have open kitchens that allow the alluring odour of their fare to suffuse the air. The restaurants are a mix of newcomers and time-tested players, selected by Migros. "We wanted local companies that are embedded in the area," says Böhler. "It took us years to find the right ones."
At any one time, five firms can currently showcase their products at Bridge. When monocle visits, start-up Seri is selling baguettes and croissants alongside coffee from Vicafe. Meanwhile, up on the first floor, there are two newcomers to the restaurant trade: Tokyo Express, the first permanent restaurant from chef Hide Manaka, and Flour and Water, which sells pizza al taglio (squared pizza) cooked to a recipe perfected in a food truck. For the thirsty, bottle shop Smith and Smith has a great selection of Swiss wine and beer.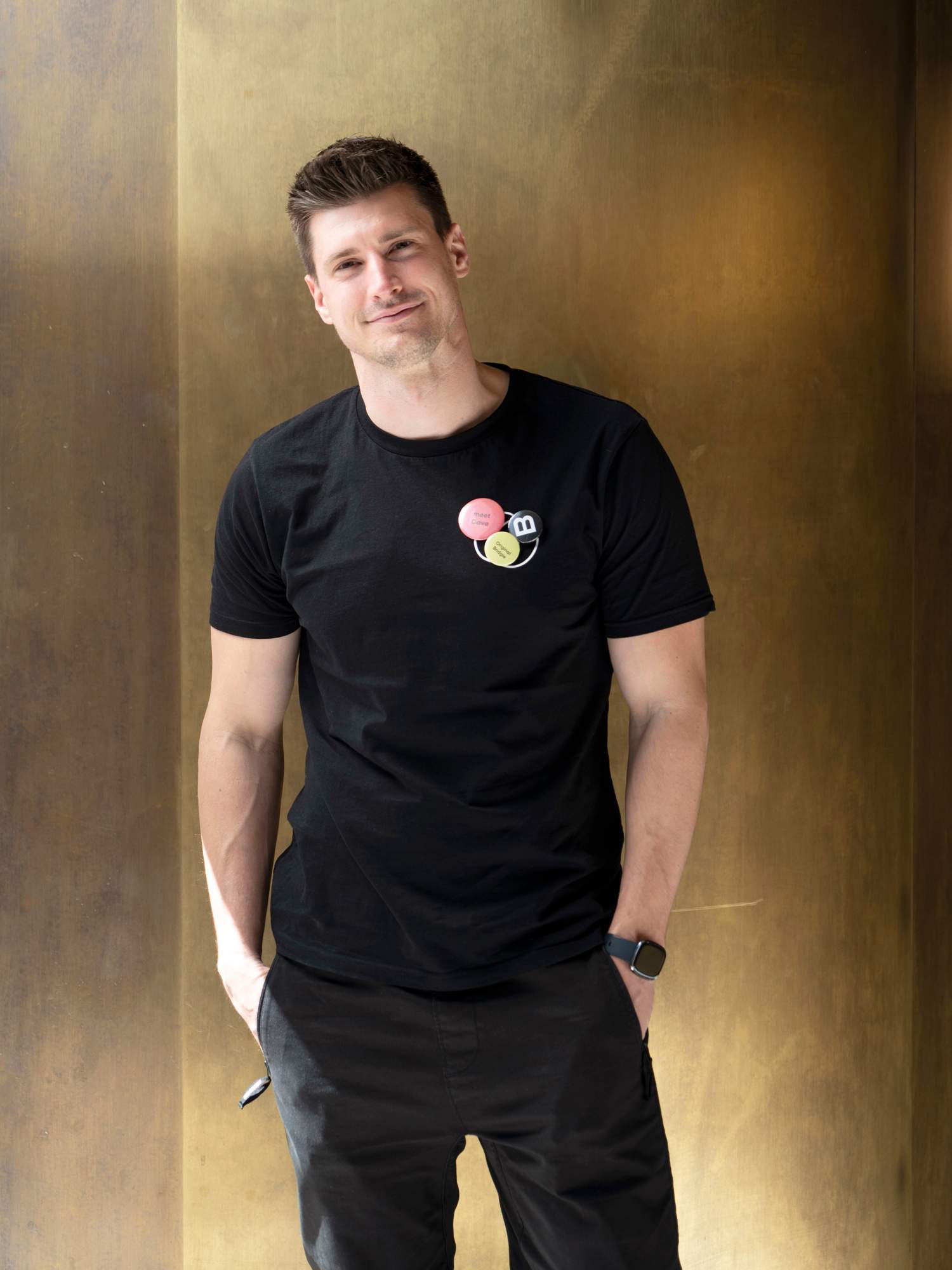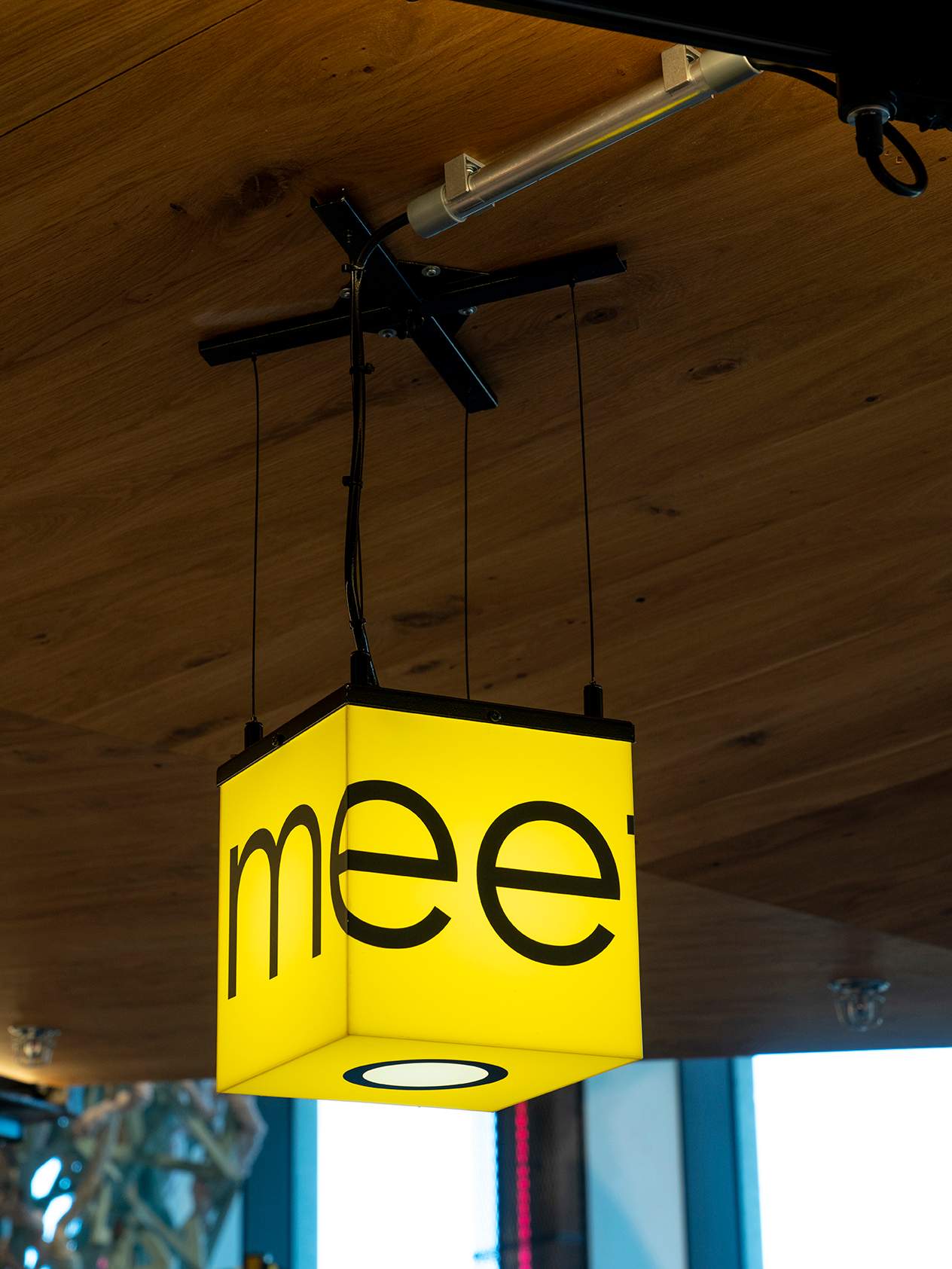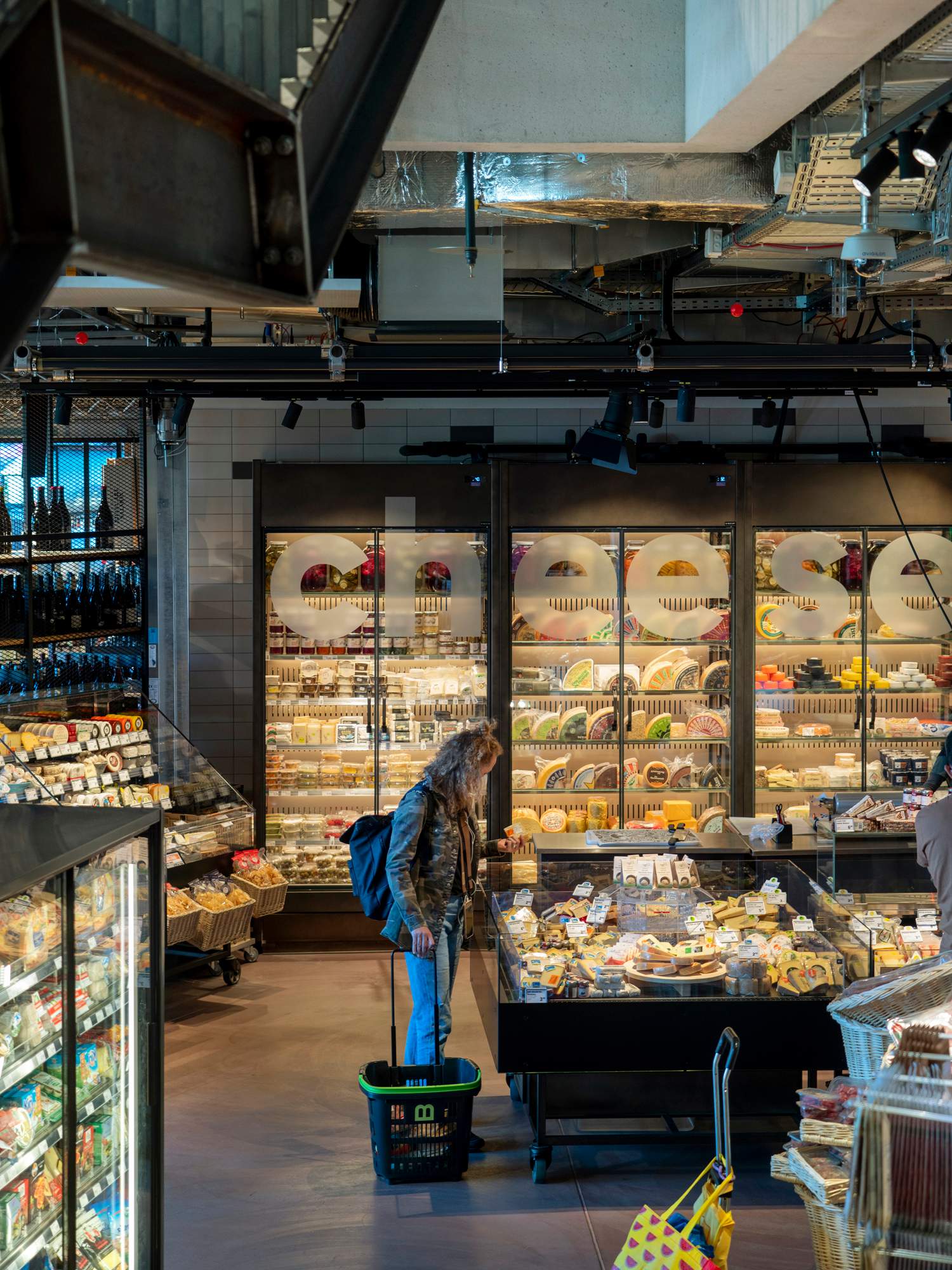 The round-up is completed by two gastronomy spaces (one takeaway, the other dine-in) that change every three months according to a theme. The first was Peruvian food and featured guest chef Emilio Espinosa-Schwarz. From July it will take a Greek turn with a pop-up from chef Lazaros Kapageoroglou.
Though the restaurants rent their corners, they are much more than just tenants. "We have weekly meetings and Migros makes sure that we are happy and have everything we need," says Silvia Lötscher from Smith and Smith. "We use our power to support smaller players," says Böhler. The aim is for Migros to work closely these enterprises and integrate them into a network, resulting in products from the pop-ups ending up on supermarket shelves.
Stop-offs to savour:
Vicafe
Grab a coffee from Vicafe and a croissant from Seri before taking up an observation post overlooking the tracks. Excellent if you're early for your train and keen on some people watching.
Flour and Water
The goodies available here are tastier than the name might suggest. Try the pizza al taglio, a bottle of the Birrificio Abusivo from San Marino and a homemade tiramisu.
Tokyo Express
Watch chef-patron Hide Manaka making gyoza with an intriguing old-school contraption. We recommend the classic pork recipe or the vegan version, with deliciously seasoned tofu.