The view from... / Global
Taís Araújo
In our column asking accomplished people for their take on events and culture, we speak to the Brazilian actress about the influence telenovelas have on society and politics, and her support for diversity in the country's film and television industry.
In Brazil, the only available source of information and entertainment for a great many people is television, says actress Taís Araújo. That's why telenovelas – the Latin American soap operas popular for plots that twist and turn, and which air six days a week – have such an influence on the nation's values and beliefs. "A telenovela can change our mores and progress social causes," says Araújo.
As a major Brazilian telenovela star, she has seen the genre's impact first-hand. After she appeared in the 2012 soap opera Cheias de Charme, Araújo says that its themes concerning the lives of housemaids encouraged the national congress to pass a bill securing better rights for domestic workers.
This is just one of the many social struggles that Araújo's roles have cast light on during her 25-year career. In the controversial 1996 show Xica da Silva, she rose to fame, at just 17, for her outstanding performance as a slave who becomes a queen in colonial Brazil. The drama gained international attention and made Araújo's name.
But it wasn't until she starred in Da Cor do Pecado in 2004 that the actress generated the headlines that she's best known for: Araújo was the first black person in a leading telenovela role for Globo, which was (and still is, by some way) the nation's biggest broadcaster. "In a country with a non-white majority, we didn't have black leads in these shows," she says. "This first step was really important."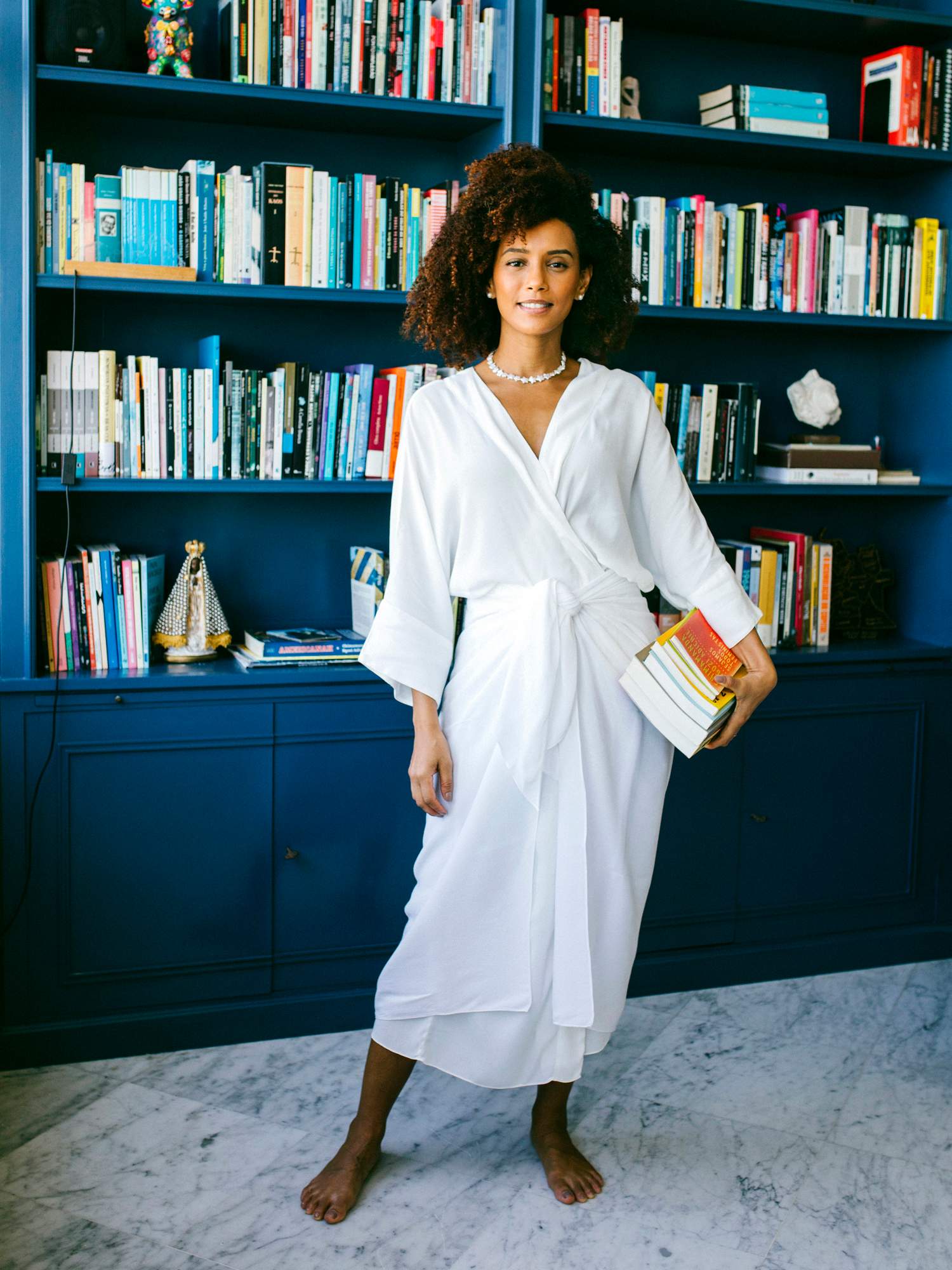 Since then, others, including her husband, the actor and director Lázaro Ramos, have further changed the offering on Brazilian TV. A power couple in the country's show business, the duo have worked together on the 2015 television series Mister Brau and, more recently, on Ramos's first feature Medida Provisória (Executive Order). The dystopian drama is due to be released this summer and has been well-received at film festivals such as South by Southwest. However, although they have achieved a great deal, the couple agree that more work needs to be done. "We need to expand the list and have more names out there for black leading roles," says Araújo. "It can't just be me and my husband."
Araújo hosts a show called Superbonita in which she brings beauty tips to her adoring fans. She is also performing in Aruanas, a drama that follows a group of four intelligent and – this being Brazil – good-looking women fighting environmental crimes as members of an ngo. The show's first series was licensed to an impressive 50 countries in 2019 and the second series sees Araújo return as hotshot lawyer Verônica, alongside her three fellow activists. "It's good to combine entertainment with a message," she says.
And ultimately, that's what Brazil's telenovelas are all about for Araújo: observing a society and putting it on screen in a way that challenges and appeals to its audience. Once you add this to the natural warmth of the country's production style, a healthy dose of drama and the sheer popularity of the shows, you can see why the genre has formed the backbone of her career. 
Taís Araújo's CV:
1978 Born in Rio de Janeiro
1996 Stars in Xica da Silva, her first big role
2004 Becomes the first black leading actress in a Globo telenovela
2012 Appears in successful soap opera Cheias de Charme
2021 Stars in Medida Provisória, a film directed by her husband, Lázaro Ramos