Aviation / USA
Taking flight
Almost 20 years since Concorde was grounded, a host of competitors claim to be on the verge of returning to a world of supersonic flight – and sustainability too. But many barriers remain. Fasten your seatbelts for a high-speed fantasy flight.
In the almost 20 years of exclusively subsonic commercial flight that have followed the demise of Concorde, the return of supersonic air travel – flying faster than the speed of sound – has often been promised but never delivered. Now, however, things might be about to change. And few would have thought that the company to bring things back up to speed could be a small start-up in Colorado.
Boom Supersonic is based at a small airport in the shadow of the Rocky Mountains in the city of Centennial, south of Denver. The company is aiming to test-fly its demonstrator aircraft xb-1 either later this year or in 2022. The test plane is a third of the size of the planned final product, Overture, which will be able to take up to 88 passengers. Boom intends to sell its creation to commercial airlines. Assuming that the technology works, we could see supersonic flight make its triumphant return towards the end of this decade.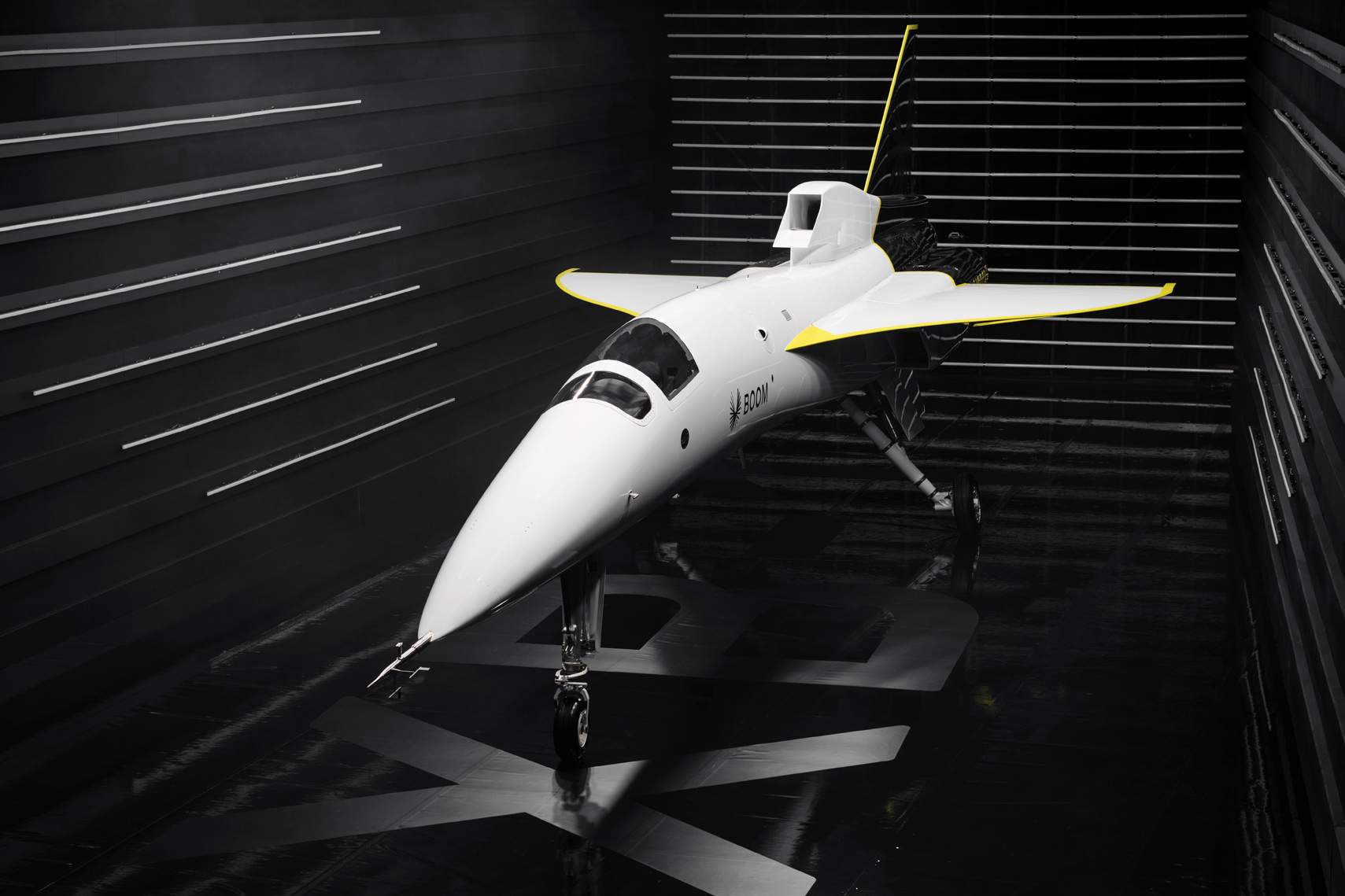 Rolland Vincent, a Texas-based industry analyst and founder of aviation research service Jetnet IQ, says that although there is a lot of hype, there is also genuine reason to be excited. "There is some frothiness but there is reality as well," he says. "Speed is the most exciting factor in our industry today and there's tremendous interest in how to make it sustainable. It's challenging but we will see a supersonic, 50- to 100-passenger airplane in the future."
While Boom is not alone in chasing the supersonic dream, it is the only firm to have reached these advanced development stages in the commercial jet market. And that is getting backers excited. Boom has airline order commitments and options totalling $6bn (€5bn) from the likes of the Virgin Group and Japan Airlines; the latter has pre-ordered 20 aircraft. In April the company received a €37m funding injection from technology investor Prime Movers Lab, bringing total investments to $270m (€225m). Boom was valued at close to €1bn at the end of last year.
"Speed is the most exciting factor in our industry today"
Another key player, Florida's Aerion, which is focusing on the executive-jet market, has equally flush coffers. Its funding numbers aren't public but Boeing is a high-profile investor and the company has already spent an estimated €4.1bn developing its first plane, the as2, and the engine to go with it. The as2 is priced at $120m (€100m) and already has an order backlog worth more than $11bn (€9bn), most recently boosted by an order from Netjets. The plan is to build 300 over the first 10 years of the programme. Most significantly, Aerion has been making a name for itself by pushing the limits of speed even further: one day it hopes to venture into the world of near-hypersonic flight which would mean reaching speeds of 4,800km/h. Whether that's achievable is another question.
Also hoping for a piece of the action is Boston's Spike Aerospace, which is working on a business jet that will cut flight times in half. It has assembled a roster of top aerospace executives and engineers to try and make this a reality, and operates under the slogan: "Fly Faster. Do More." Just like Boom, both Aerion and Spike promise to be flying their final products by the end of the decade. There are other potential entrants too, such as Virgin Galactic's recently unveiled Mach 3 jet which promises to fly from New York to London in 90 minutes.
But there are serious challenges ahead. For now, all of these projects are paper planes: none have yet flown or proved that they can be safe and efficient enough to actually gain traction among customers. But optimism has reached a peak of late and confidence is high. If Boom does manage a successful flight of the xb-1 demonstrator in the coming months, it will no doubt raise the volume on the supersonic chatter considerably.
Jetnet IQ's Vincent thinks that Aerion will lead the way, citing its partnerships, its collected experience and the 20 years of development it has under its belt – plus the fact that a business jet is going to be initially easier to market to customers with deep pockets, compared to commercial transportation. "We're confident that Aerion is going to have an aeroplane certified and ramping up towards the end of this decade," he says. "It has always been a question of aligning the market with the regulatory world. Once that path is paved, others will follow." Vincent's point about regulation is important. The noise produced by these aircraft (most notoriously the so-called "sonic boom") affects people on the ground as well as those living near airports. Without regulation amendments, none of this brave new world of supersonic flight will be possible.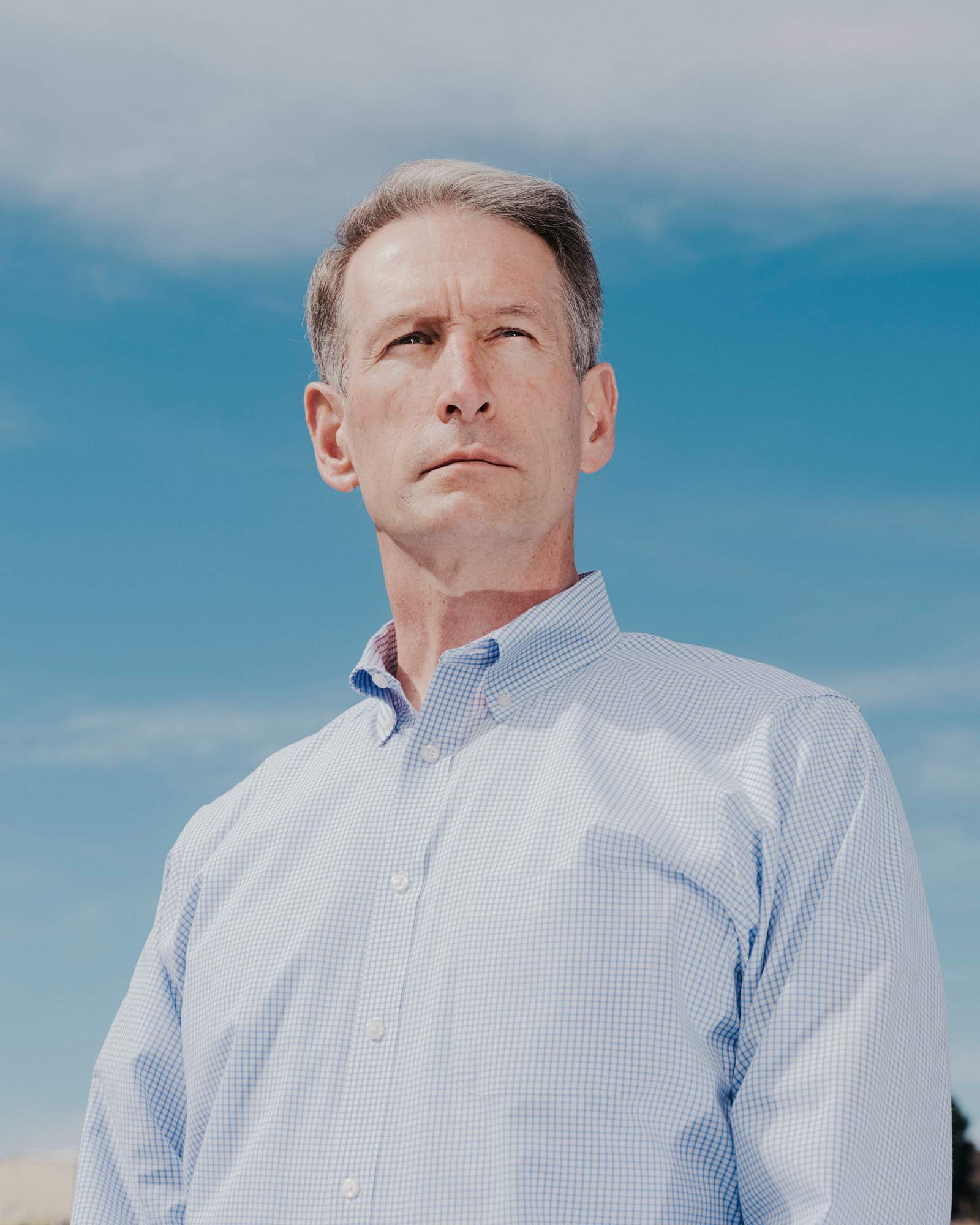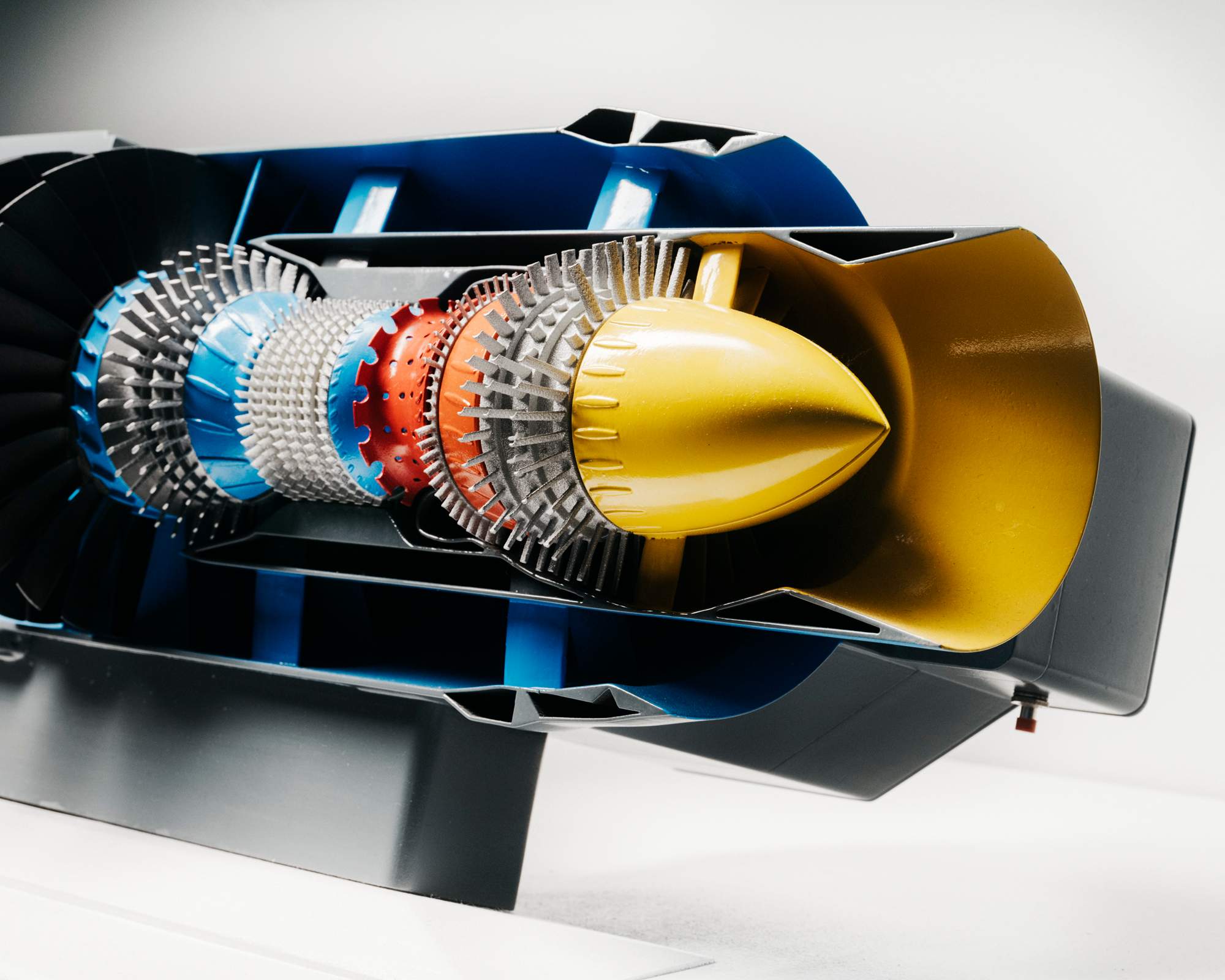 For Boom founder and ceo Blake Scholl, supersonic flight also represents an opportunity to rescue commercial aerospace development from the doldrums. Scholl started his career as a software engineer at Amazon and held various roles in technology before starting Boom in 2014. "In 1969 we put a man on the moon and flew the Concorde for the first time," he says. "But fast-forward more than 50 years and, if you want a supersonic airliner or a lunar lander, you don't look up to the skies – you go to a museum."
"Imagine yourself in 2050 looking backwards," he adds. "Do you really want humanity to have decided, 'Well there are some challenges with sustainability, so we just decided to hang it up and do more video calls'? Or do you want us to have shown up to those challenges, innovated, made breakthroughs and found a way to do more of the things that make life on Earth great, while continuing to take even better care of the planet?"
The environmental question is crucial. And Boom, alongside Aerion, is promising to be carbon neutral. A big part of this is being able to run entirely on alternative, synthetic fuels. It also relies on engines being capable of taking aircraft to supersonic speeds much more efficiently than before. Aerion promises that its first product, the as2, will run on jet fuel created by pulling co2 out of the air.
The reality is that the technological breakthroughs needed to make supersonic flight work are still significant. The Concorde was a marvel of engineering until it was grounded by a number of factors, including the infamous Air France crash after takeoff from Paris Charles de Gaulle in 2000 and surging oil prices. But it was cramped inside and expensive, making it mainly the domain of high-level banking executives and celebrities. The leadership at Boom promises that its product will be nothing like that. As well as it being fuel-efficient and losing the smoky, rumbling afterburners that the Concorde needed to reach supersonic speeds (where hot air from the engine exhaust was reignited to increase thrust), renderings of the cabin portray an oasis of calm with seating in pairs and solo seats, with plenty of space, big windows and a cabin fitted with soft, earth-toned materials. At this point, though, it's pure PR.
Boom's Overture is being pitched as the polar opposite of a niche, speciality aircraft and, instead, a craft with the revolutionary aim of redefining the sector. "A true disruptive innovation means that once you do it, it changes the experience forever," says president and chief commercial officer Kathy Savitt. "And if you can travel somewhere in half the time in a truly sustainable way, why would you go back? The mission is to make the world dramatically more accessible. Boom has the opportunity to be a generational company and I feel that it is truly going to be one of the iconic concepts of the next generation."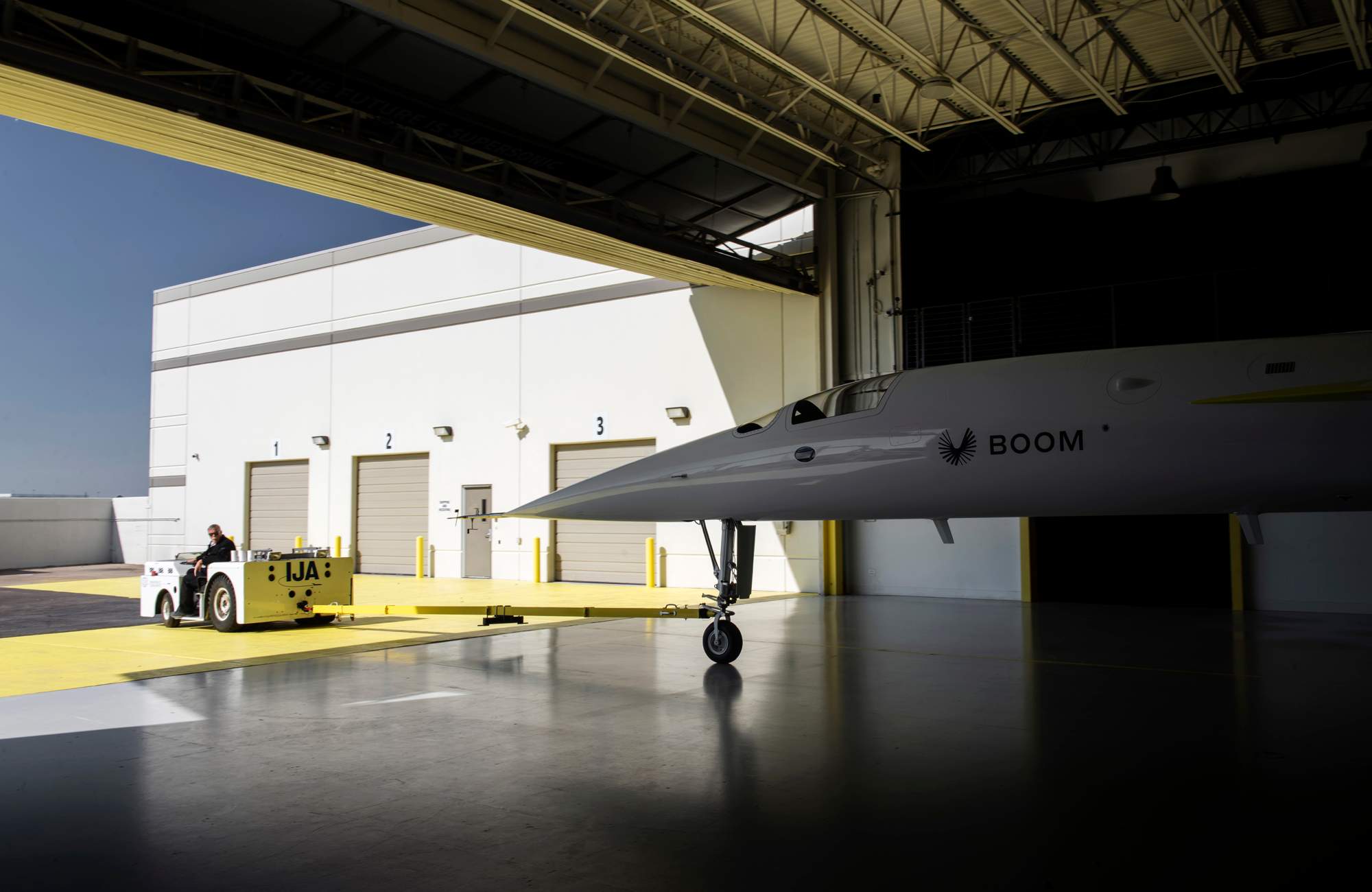 Over in Melbourne, Florida – along what's known as the Space Coast due to the presence of Nasa and, more recently, Elon Musk's SpaceX just up the road – Aerion's chairman, president and ceo Tom Vice is equally eager to talk about the industry's potential. In a signal of optimism, Aerion is in the midst of building a massive new $300m (€249m) manufacturing facility. "In a market in which customers buy specifically to save time, the core product – the aeroplane – has only increased in speed by about 10 per cent in more than 50 years," he says. "It is time to change that."
Have we finally reached the moment when technology has caught up to our collective dream to travel faster than sound? Boom vice-president of engineering and Overture chief engineer Troy Follak doesn't deny the design challenges but he says that improvements across aerospace engineering – from composite materials to fine-tuned aerodynamics – make the supersonic project viable. "We're leveraging all the improvements that have been made in technology since the Concorde, across aerodynamics, materials and propulsion," he says. "We're trying to bypass the legacy [manufacturer] thinking, to be able to give a better offer to the passengers and the airlines. Since the Concorde, there have been advancements in aerodynamics. They did very few iterations because it was all done by hand. Today we have computer-aided design, we have computational fluid dynamics. Afterburners are no longer needed to get to supersonic flight."
"In 1969 we put a man on the moon and flew Concorde for the first time. Now, if you want a supersonic airliner or a lunar lander, you don't look up to the skies – you go to a museum"
At Aerion, the thinking is that between all of these maturing technologies and the innovations it is pursuing in the engineering department, it can make eco-friendly, supersonic travel increasingly mainstream. "The bigger target is to see some of the technologies that we pioneer in this new era of supersonic flight make their way into widespread adoption," says Vice. "We think that this is essential for the future of the aviation industry. As a relative start-up, we have the advantage of starting with a blank sheet, where we can question everything and look at our effect on the environment holistically – not just with regards to the fuel source."
Boom's attempt to make a more mass-market plane might sound like a riskier prospect than marketing an executive supersonic aircraft to customers who are perhaps more willing to pay for the speed. According to its ceo Scholl, however, speed can bring added benefits to the balance sheet once you get the airframe and engines to an efficient point. He talks of a dividend where, as you go faster, some costs actually drop. "The core energy efficiency of the aircraft is the thing you have to work on," he says. "However, the faster you go, the more flights you can do with the same plane, with the same crew. You don't even have to spend as much on food."
Boom has said that it expects ticket costs to be similar to current Business Class fares on subsonic aircraft, at about €4,100 return. That would be significantly cheaper than the Concorde and would open up the plane to many more potential passengers. "My aspiration is to make the fastest flight also the most affordable," says Scholl. "And ultimately reach a place where you can travel to anywhere in the world in four hours for 100 bucks. You have to work at it incrementally but you don't have to break the laws of physics to do it – it's all possible."
But assuming supersonic transport is now viable technologically – and if it is something the flying public really wants – why aren't most of the big players working on a supersonic plane as well? ubs put out a report late last year estimating that the supersonic industry will be worth $340bn (€283bn) by 2040. Boom cites a study stating that 80 per cent of current Business Class passengers would be ready to buy a supersonic ticket at a 60 per cent premium if the option existed. With that in mind, Boeing and Airbus are notably absent from this race; as is Elon Musk, who usually seems prepared to pour money into anything he thinks he can successfully disrupt. Scholl has the answer. "Put yourself in the shoes of the Boeing ceo for a moment," he says. "You build one new, clean-sheet airplane about every 10 to 15 years. If you go to your board and say, 'I want to do supersonic,' you're not the ceo for very long. Large companies have to go after the biggest opportunity with the least risk. And because of that dilemma, supersonic is something that has to come from a new entrant."
And it's those new entrants that are in a race to become the first to crack ultra-high-speed plane travel for the 21st century. The timelines might slip further into the future and one or more companies may end up being acquired by a larger firm, or simply fail to produce a viable airplane altogether. But this feels like a pivotal moment in aviation: the cusp of a supersonic renaissance.
Industry view
Figuring out how to fly planes without burning fuel is key to aviation's future. But despite the range of new entrants with emission-free planes in the works, doing this on a widespread basis remains a serious challenge. Batteries are heavy and they don't get lighter during the course of a flight (as planes burning fuel do). Also they don't come close to matching the energy density of oil so electric planes will either have limited speed or range – or both. Recharging quickly enough to send a plane on multiple missions in a day will require its own innovations. Hydrogen offers some solutions but brings a host of additional challenges with it. For now this is feasible only for short flights carrying few passengers. But innovators in the sector are hard at work – and so the future for emission-free flight (at some point) looks bright.
Flicking the switch on electric flight
If supersonic development continues, it's possible that 15 years from now, air transport will split into three distinct sectors. There'll be the conventional planes running on jet fuel for longer routes and a small but growing offering of transoceanic, premium flights at supersonic speeds. Finally, look out for the following electric aeroplanes running regional connector services on short hops.
A handsome 19-seater Swedish propeller aircraft that's aimed at domestic routes with a range of 400km. Air Greenland is in talks about potentially using the es-19 as a replacement for its hardy Dash-8s, which fly in and out of remote communities. The firm says that it anticipates first delivery in 2026.
heartaerospace.com

---
Another small regional airliner that might prove to be the perfect electric plane for short hops. Norway's Widerøe is signed on to introduce the plane on its domestic routes from 2026. Based on Tecnam's popular p2012 model, the P-Volt is expected to seat nine passengers, though a range hasn't been released yet.
tecnam.com
---
The Slovenian company has had early success producing all-electric light aircraft and its Miniliner concept will cater to the commercial market. It will have 19 seats, a range of up to 1,000km, the ability to serve short, remote airstrips and will be propelled by liquid hydrogen. Proposed entry is between 2028 and 2030.
pipistrel-aircraft.com