Merchandise / Global
The Monocle Shop
We're diving into summer and you know what that means: hats, towels and seersucker. It can be trickier to convey your sense of style in hotter months, when a T-shirt and shorts often seem like the only options. But fear not: these warm-weather accessories and layering pieces will have you cutting a dash when you hit the beach and can be found at monocle.com/shop.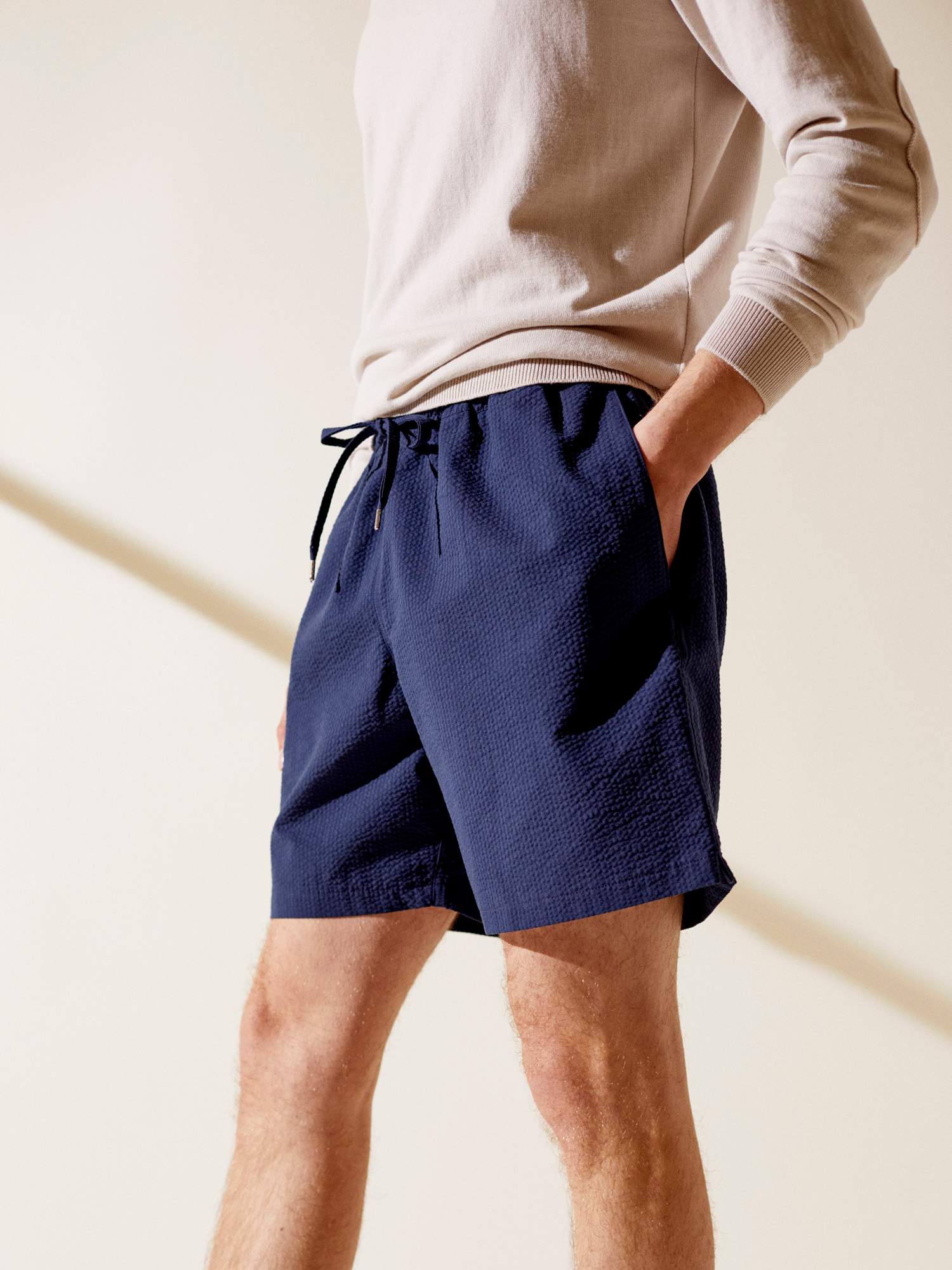 A Kind of Guise x Monocle cotton shorts
€145
Whether you're in London, Hamburg or Cinque Terre this season, these breezy seersucker shorts will bring a dose of Italian Riviera chic to your outfit. Created with A Kind of Guise, they have a back pocket for stashing your phone and sunnies, and, of course, end a couple of inches above the knee. Plus: an adjustable waistband means that you needn't hold back on that gelato.
material: Cotton.
colours:Navy or olive.
sizes:s-xl.
made in:Germany.
Shop now
---
Mühlbauer x Monocle tennis hat
€180
Ditch the dad-style baseball cap and opt for this charming fisherman-style hat instead. Bucket hats, which over the decades have been associated with pensioners, golfers, soldiers and hip-hop stars, have in recent years been embraced by fashionable folk. Our unisex version is by Mühlbauer, a Viennese milliner founded in 1903. Stitched from Japanese cotton, it's unlined and floppy so can be stashed in your tote and fished out when a trip to the lake, a spot of tennis or any other summertime jaunt beckons.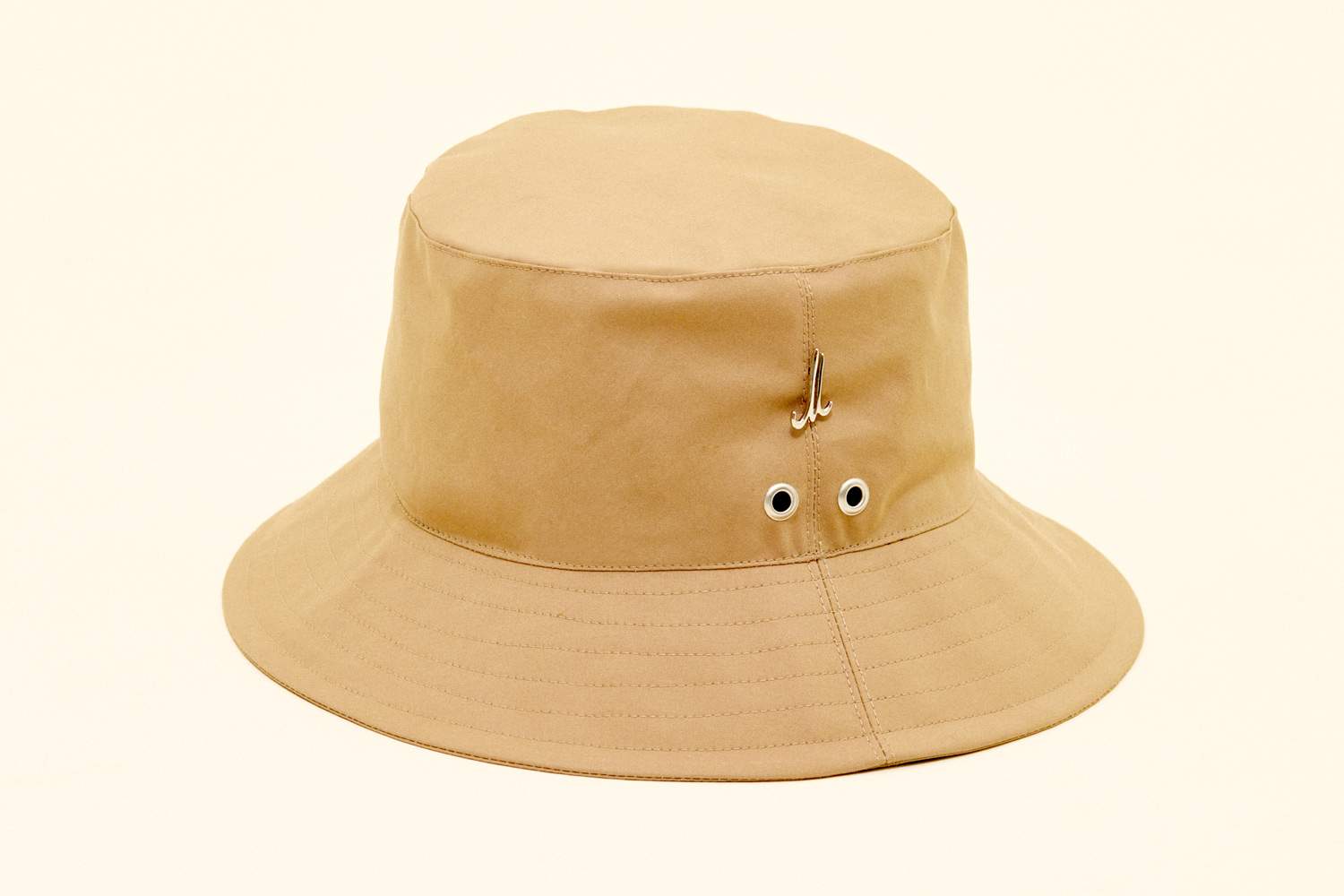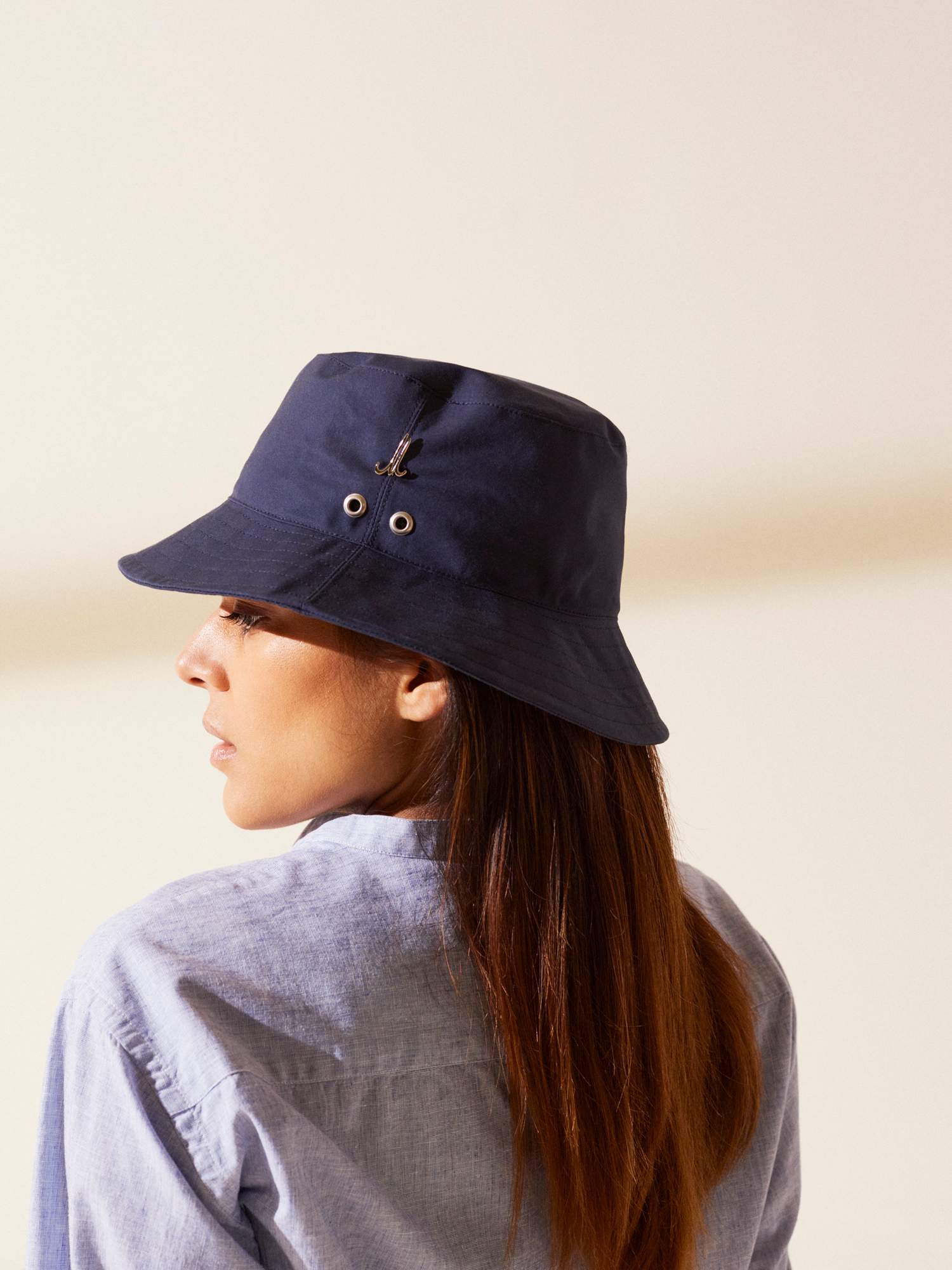 material:Cotton.
colours:Navy or beige.
made in:Austria.
Shop now
---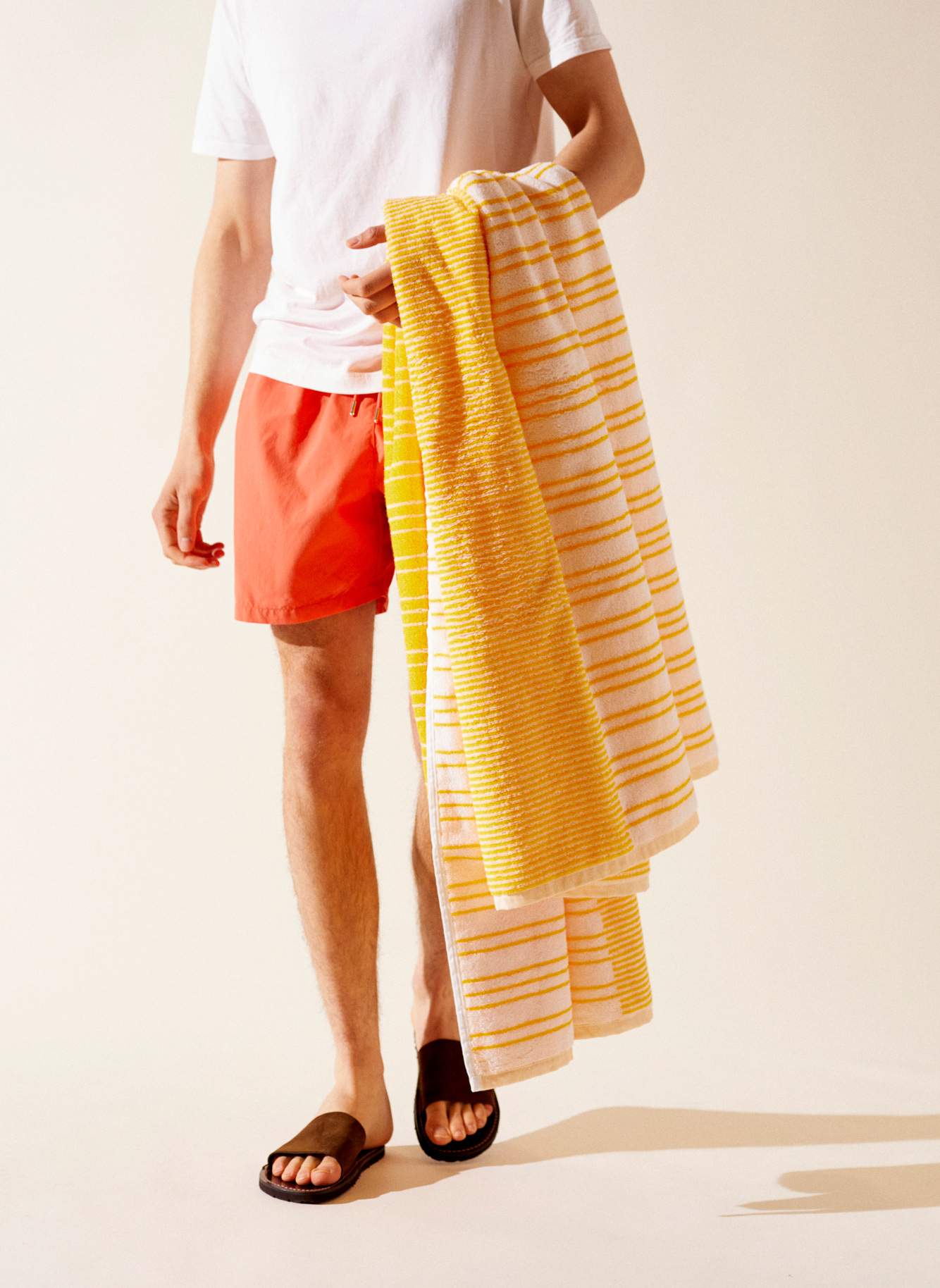 You'll have the brightest sunbathing patch on the beach thanks to our towels, which come in vivid shades of sky blue and canary yellow. Designed in-house and made in Portugal, these cheery terrycloth numbers are super-soft and expansive, so you can stretch out as you leaf through a magazine or take a nap.
colours: Blue or yellow.
material: Cotton.
made in:Portugal.
Shop now
---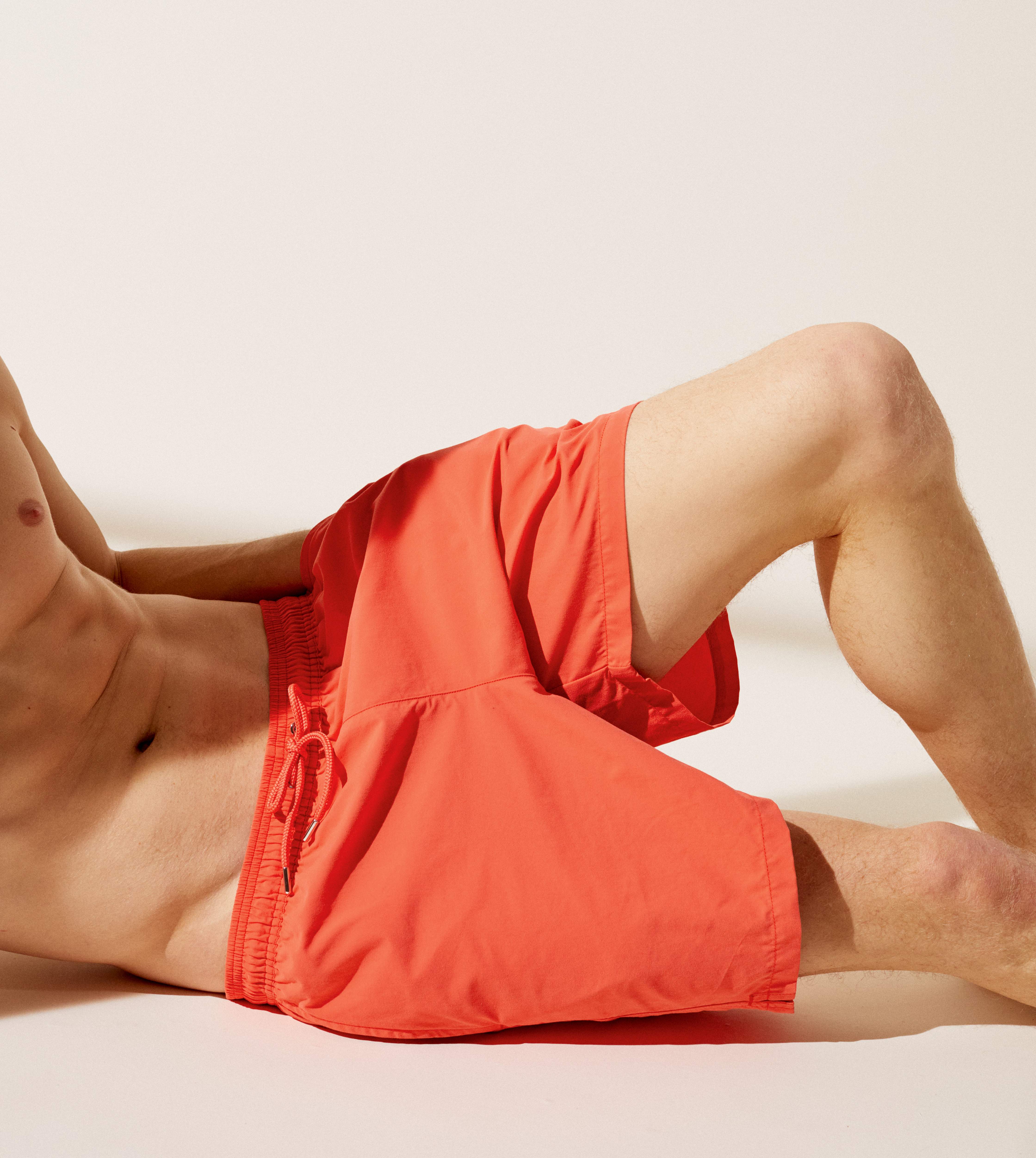 Monocle swimming trunks
€95
We've updated our trunks in a soft nylon-blend fabric and added a nylon drawstring and metal hardware. Fellow bathers will be so charmed by the sharp cut and handsome colours that they won't even notice your patchy summer tan.
material: Brushed nylon.
colours: Navy or coral.
made in: Portugal.
Shop now
---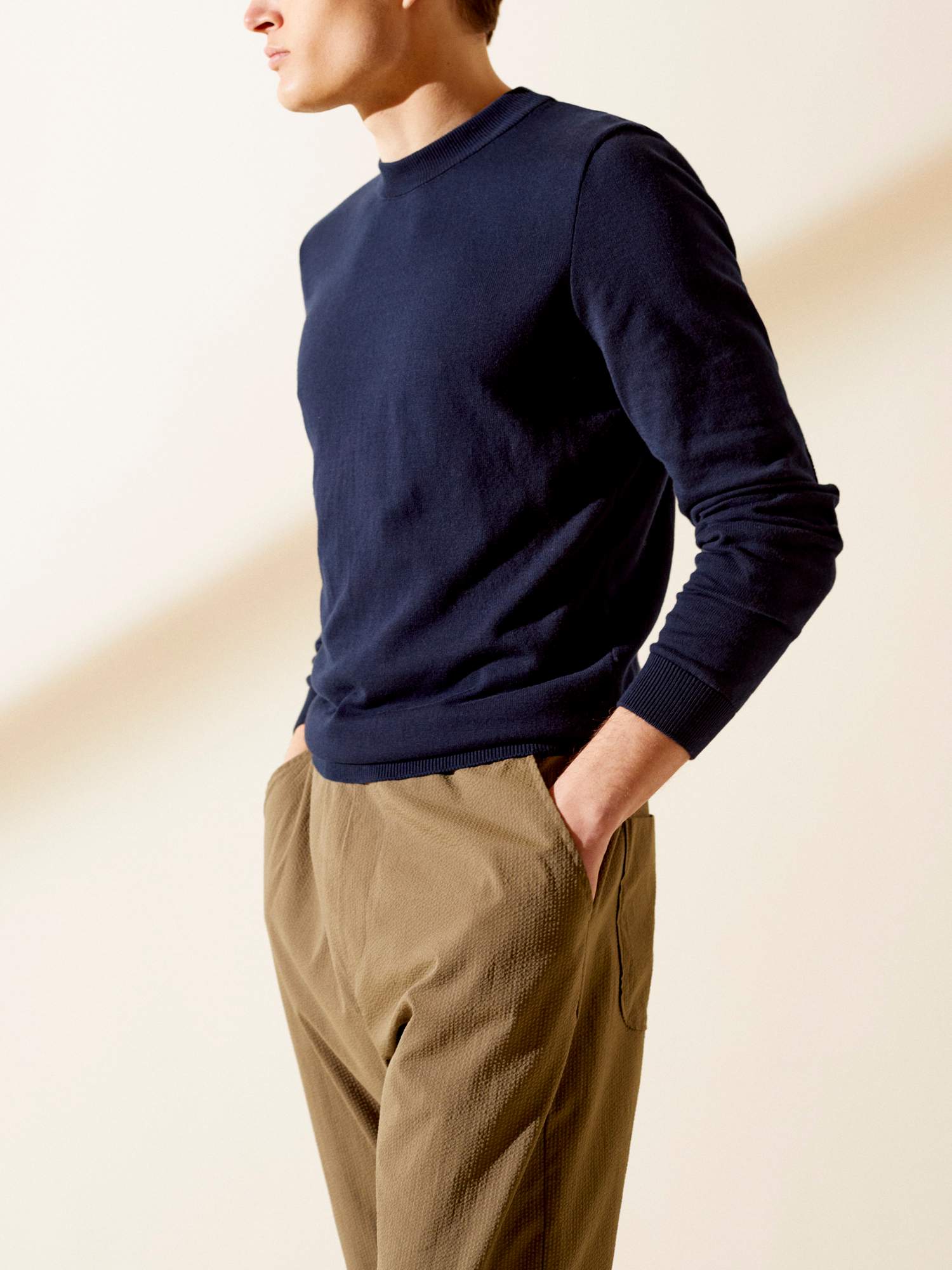 A Kind of Guise x Monocle cotton pullover
€245
Few things are worse than a saggy neckline – but there's no danger of that here. These fetching and comfortable cotton crewnecks – created with our friends at A Kind of Guise – boast sturdy ribbed necklines, cuffs and hems.
material: Cotton.
colours: Navy or Stone.
sizes: s-xl.
made in:Germany.
Shop now
---
Yunomi is a style of Japanese teacup that has no handles and is traditionally used for informal, everyday drinking. Our take on this classic design is made in the Japanese city of Seto, which has been a hub for pottery since the 13th century and was home to one of the Six Ancient Kilns of Japan. Sculpted from sturdy, durable clay stoneware, they're stackable and boast a forest-green hue – just a few shades deeper than the matcha, sencha or other green-tinged Japanese brews you might fill them with.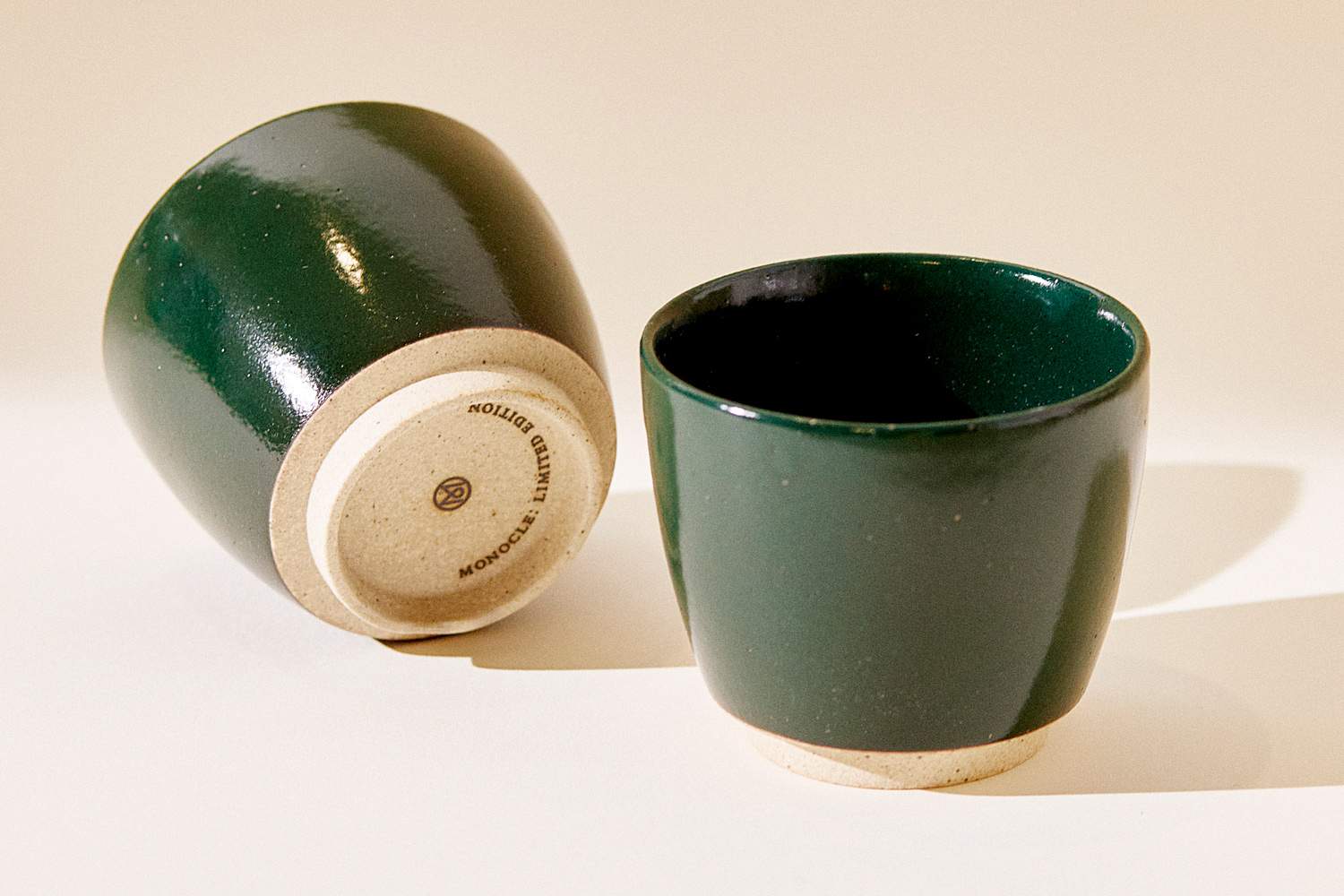 colour:Green.
material: Clay stoneware.
made in:Japan.
Shop now
---
Monocle bamboo-linen scarf
€130
Anyone who says that you can't add layers in summer hasn't sampled this feather-light, silvery-grey scarf. Handmade in Nepal from a blend of fine linen and bamboo fibres, this scarf doesn't wrinkle, so it can be unfurled from your bag whenever a summer evening turns chilly – or when you just fancy zhooshing up your look with a touch of elegance.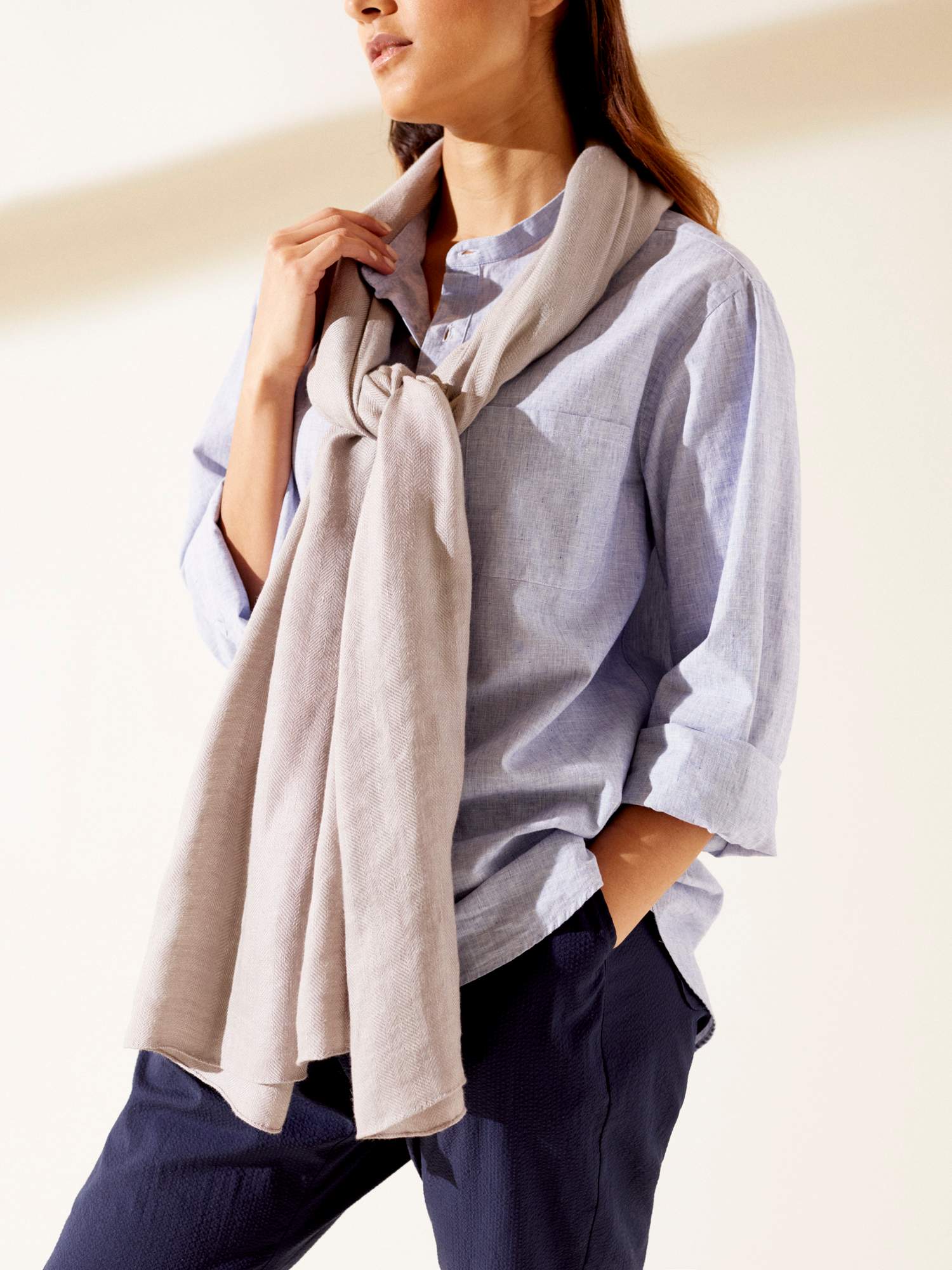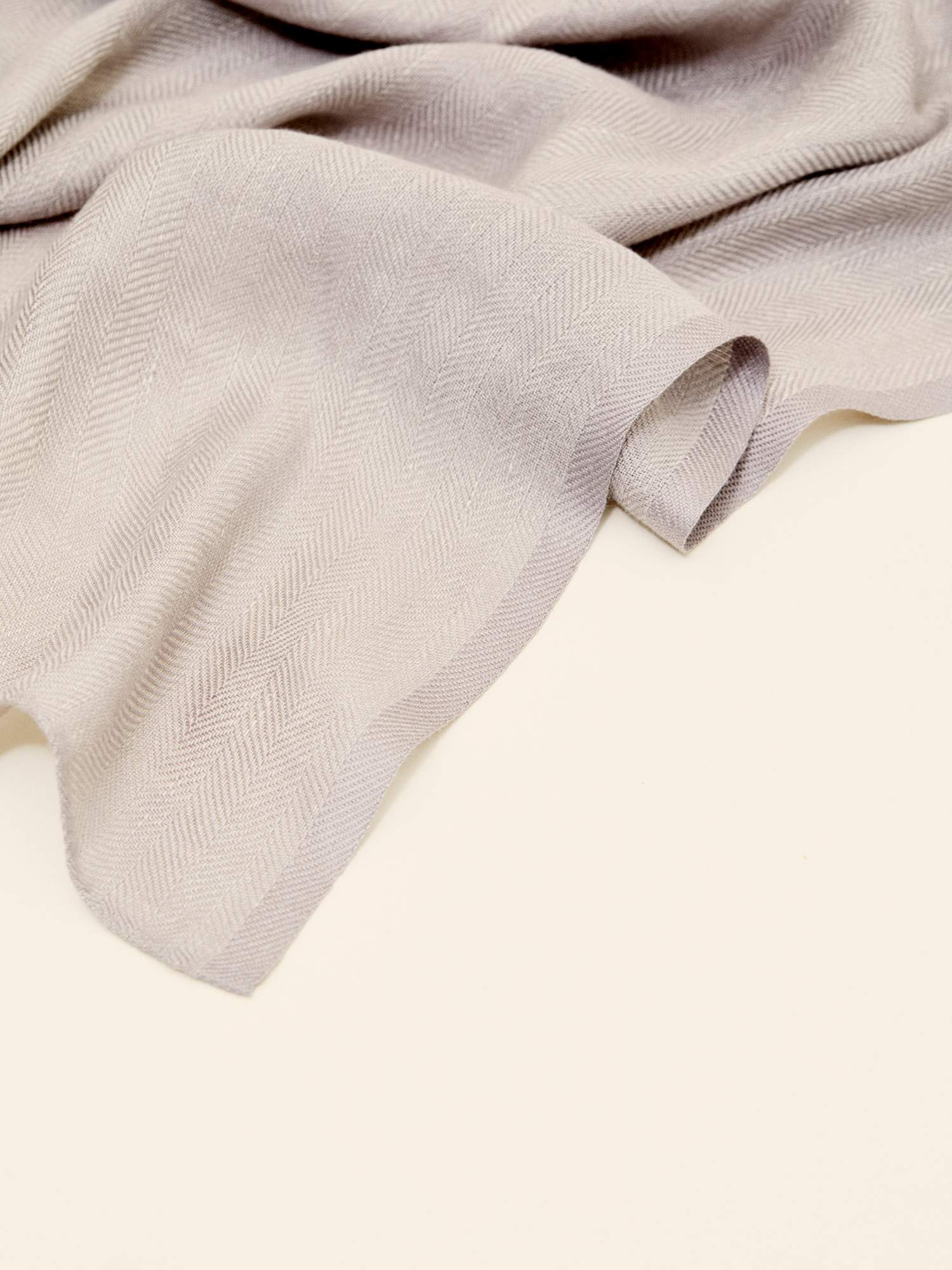 colour:Grey.
materials:Bamboo and linen.
made in: Nepal.
Shop now
---
A Kind of Guise x Monocle safari jacket
€350
Created in collaboration with A Kind of Guise, our safari-style take on the classic workwear jacket – available in navy and stone – features a regular cut, patch pockets, lined sleeves for comfort and contrasting horn buttons. Sewn in Germany from a water-repellent, slightly waxed British ripstop cotton, it's hardy and water-repellent. It can be thrown over anything and is best worn open. What's more, it will only improve with age.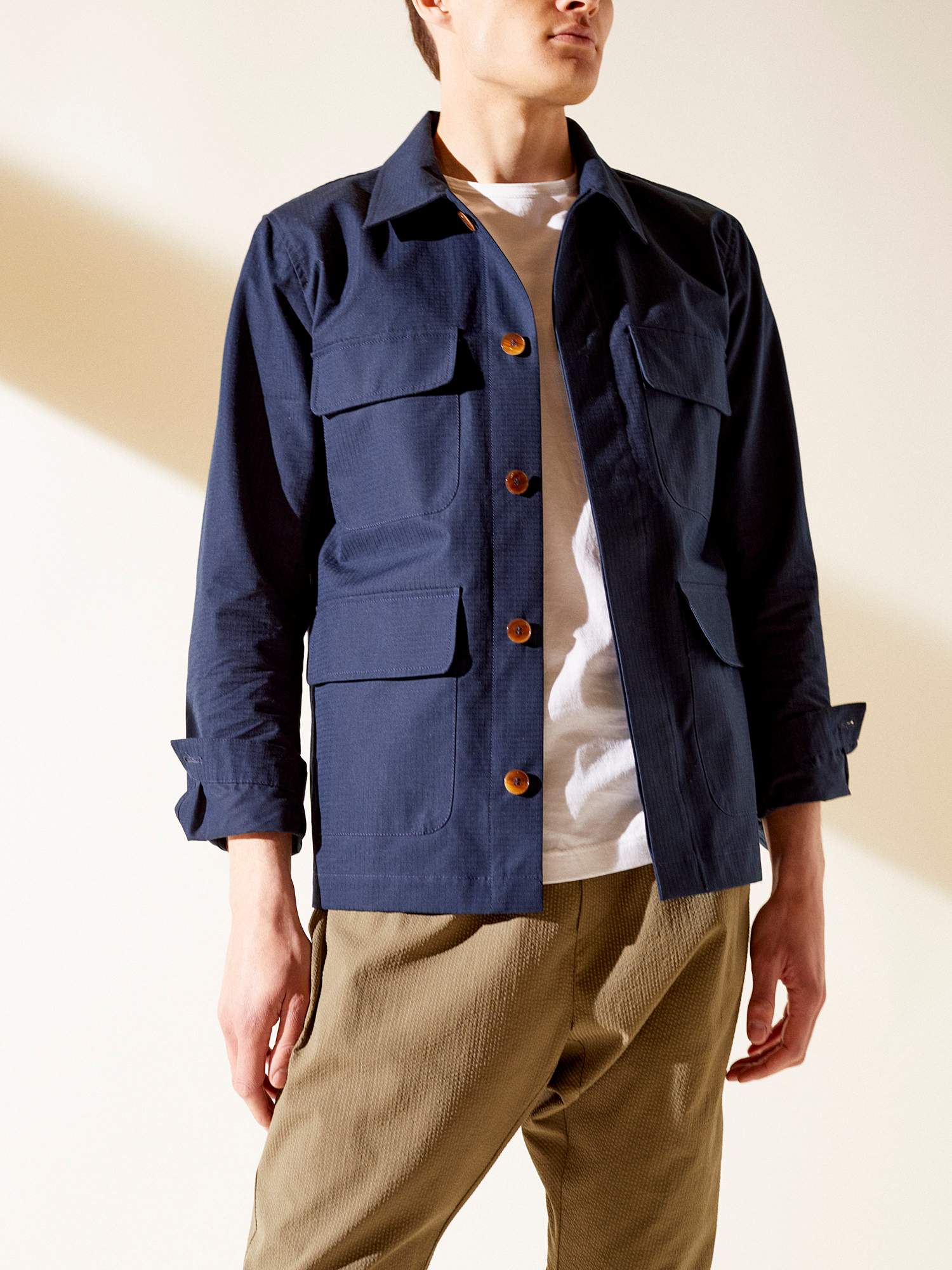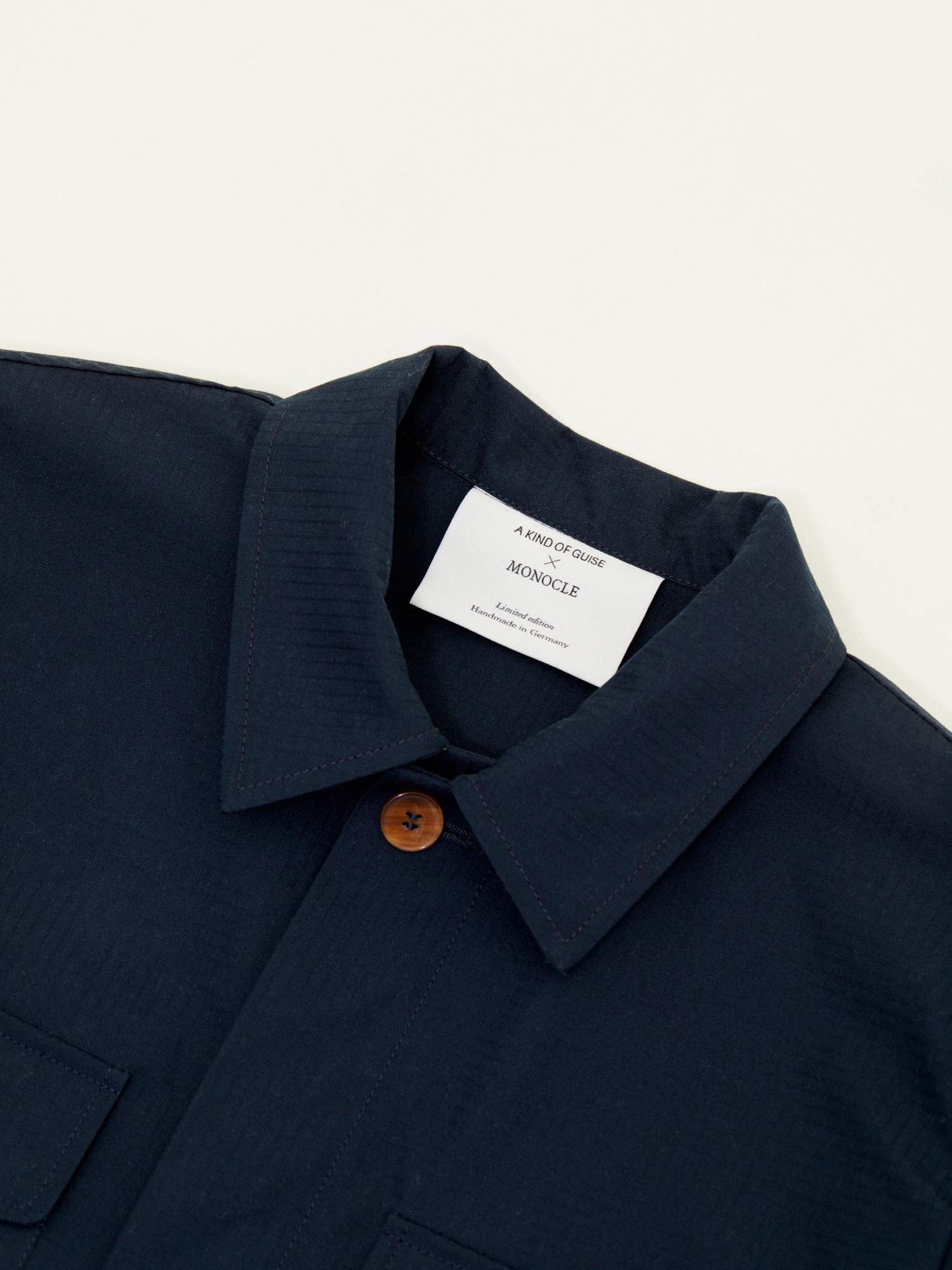 material:Cotton.
colours: Navy or Stone.
sizes:s-xl.
made in: Germany.
Shop now
Grooming: Liana Centurion. Models: Sundal Roy, Reece