Hospitality / Portugal
Beside the seaside
When taking a roadtrip along Portugal's Atlantic coast, you can be sure of one thing: delicious seafood. We take a tour of the area's best beach bars.
Portugal's long Atlantic coast means that the Iberian nation is renowned for its beaches, ocean vistas and seafood. It gets even better when all of this comes together in the form of places where you can eat with your feet in the sand. So where better to rock up at a beach bar just a short drive from Lisbon?
Years ago beach-side eating in Portugal was in one of two camps: fancy restaurants serving haute cuisine or rustic seaside shacks. Today there's a pleasing mix of the simple and the sublime. Sometimes there's a menu, often a chalkboard; at other times it's a case of asking the chef what the ocean offered that day: from alien-looking percebes (goose barnacles) to shellfish or gambas da costa, small and delicate shrimp caught along the coast in the Algarve and served solo with a pinch of flor de sal. Then there are the fish: from meaty European sea bass to croaker and tender sole, often adorned with little more than a squeeze of lemon, having been scorched over charcoal.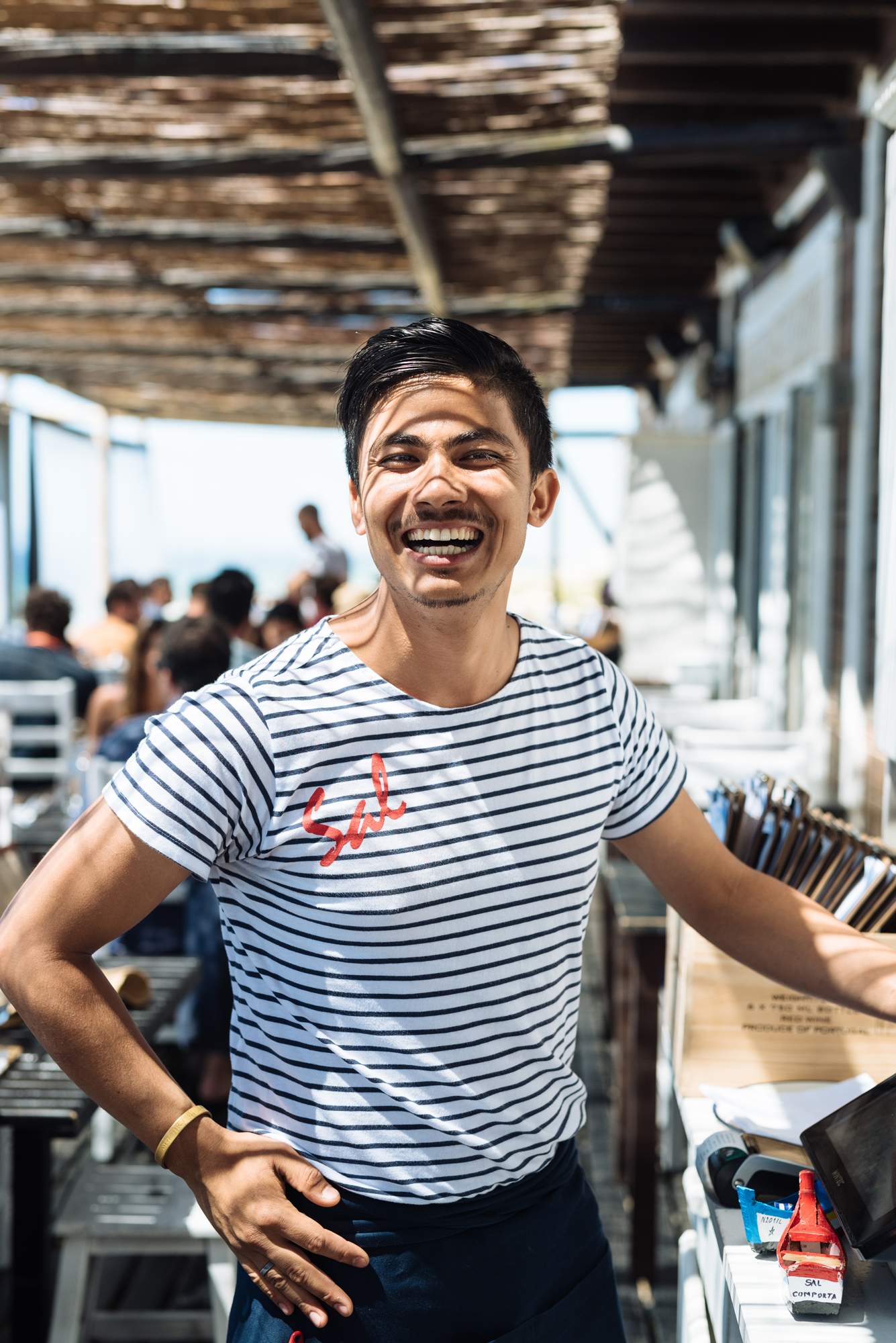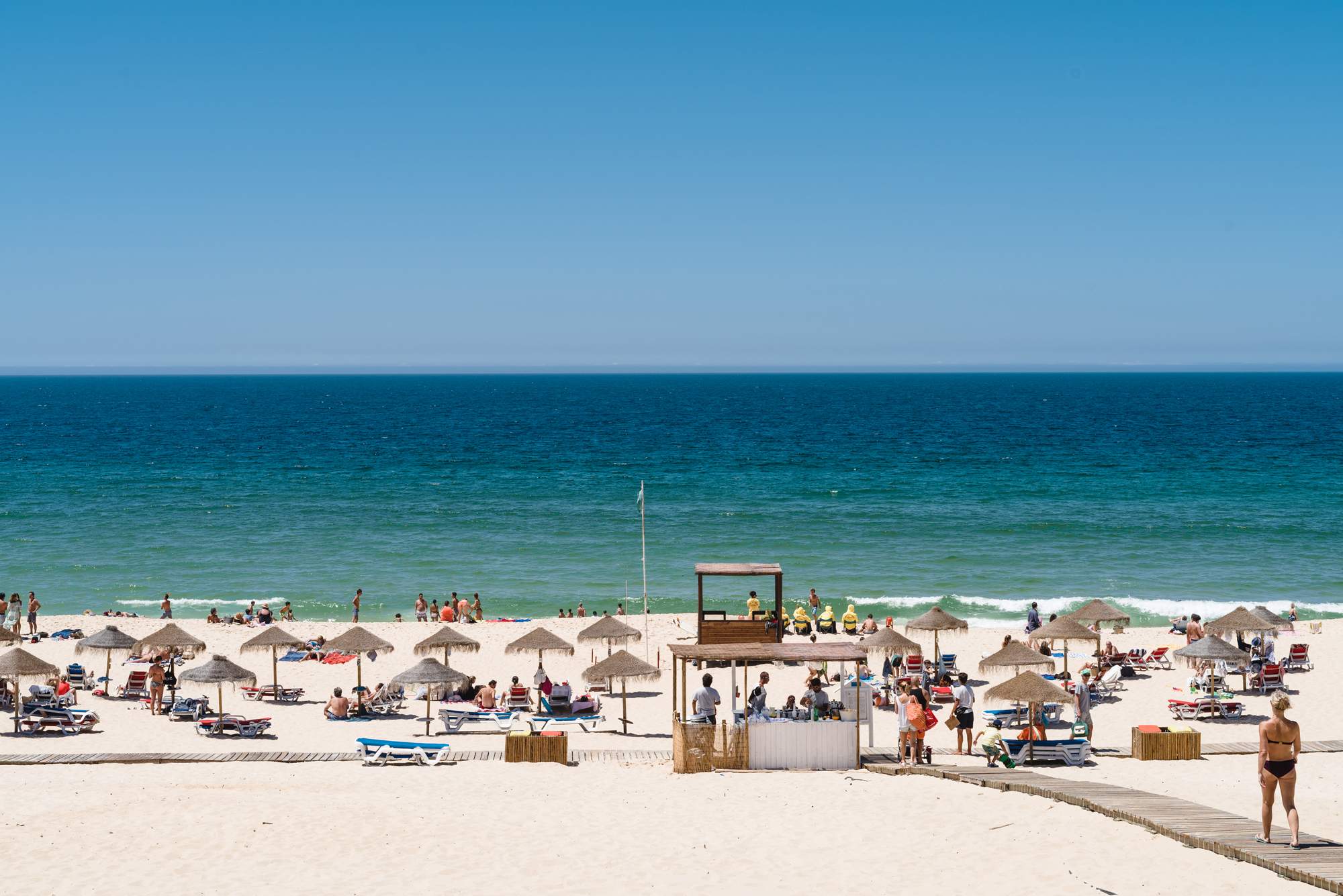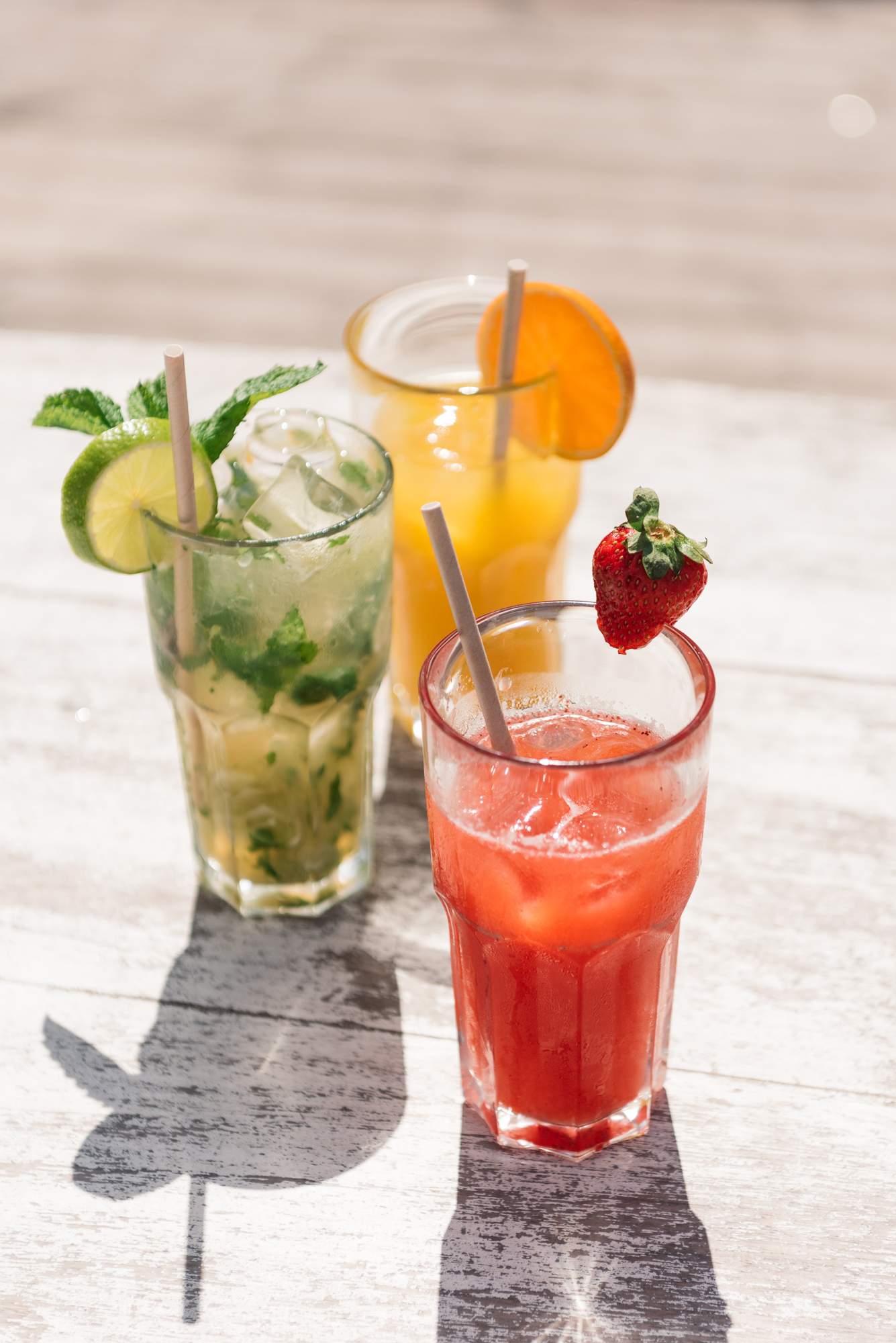 We start our journey in Comporta, a once-lonely fishing village on a seemingly endless stretch of coast that in the past decade has become a sought-after spot for weekend visitors, foreign property owners and hotel developers. Despite the boom and rising footfall, there are still shady escapes hidden away in the endless stretches of fragrant pinhals (pine trees) and among the shadows cast by gnarled cork oaks or olive trees. The beaches here remain quiet when compared to the sunspots further south in the Algarve, and are long and wide with low scrub and a backdrop of gently morphing dunes.
Large tables of Portuguese families rub shoulders with couples from all over the world
Unlike other parts of the coast, the best place to eat here is also the newest. On Praia do Carvalhal, 130km south of Lisbon and a short hop from the centre of Comporta proper, you'll find the Sublime Comporta Beach Club, the 2019 seaside extension of a hotel of the same name, a short drive inland and founded in 2014 by Gonçalo Pessoa. The decor and curios are inspired by the ocean and unspoiled nature lying just beyond it. Think driftwood furniture, wicker lampshades and blue-and-white-striped directors' chairs peppering the terrace. Huge windows overlook the beach and offer protection when the wind picks up. On stormy days, diners can enjoy these views, and during winter months – this is the only restaurant on this beach that stays open for them – it is a good place to sit by the open fire inside and have a glass of Portuguese white. And the pregado (turbot) is good enough to justify the entire trip.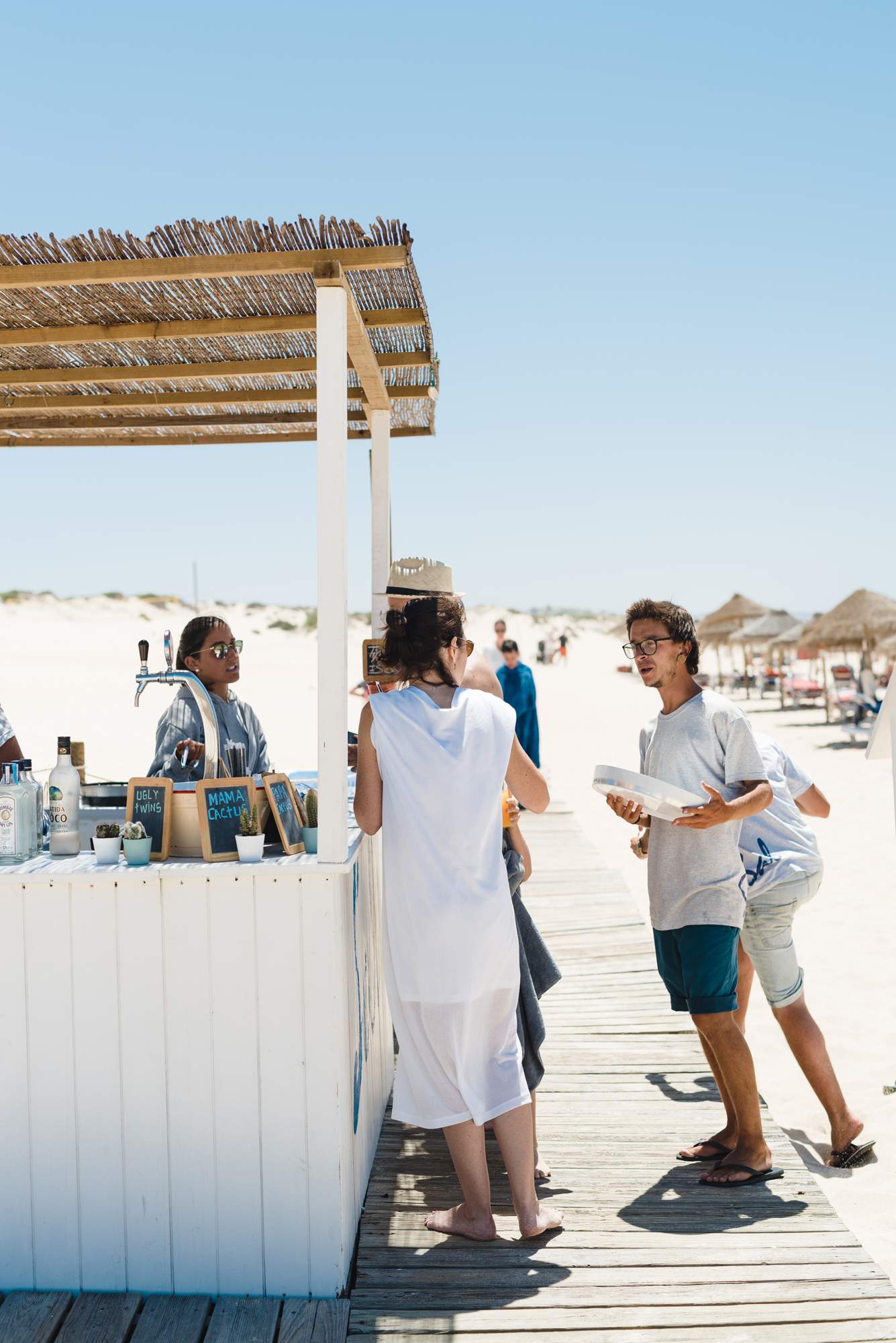 Another favourite just a few minutes' walk south is Pego beach and the sparingly named Sal, one of the oldest restaurants along this coast. It used to be called Aqui Hà Peixe, which means, rather pragmatically, "there are fish here". Though the owners and the name have changed, its rustic and honest approach to food certainly hasn't. "We are four business partners at Sal and we have all had connections with Comporta since childhood," says owner Frederico da Cunha. "Since 2012 we've tried to retain the spirit of this relaxed area and keep it authentic," he adds, pausing to contemplate before continuing. "Preserving the soul of Comporta is important and Sal is a good example of that." The feeling inside is cosmopolitan; large tables of Portuguese families rub shoulders with couples from all over the world. The views over Pego beach run long and uninterrupted. Out front is a tended area with sunloungers, parasols and the odd lifeguard on duty. The bulhão pato clams are just one reason why so many return, as are the grilled prawns and a beautiful black rice dish with cuttlefish. The wine list is winning too, with all-but-unknown delights such as the Mafarrico Douro white or a sparkling brut courtesy of Quinta das Bàgeiras from the Bairrada wine region.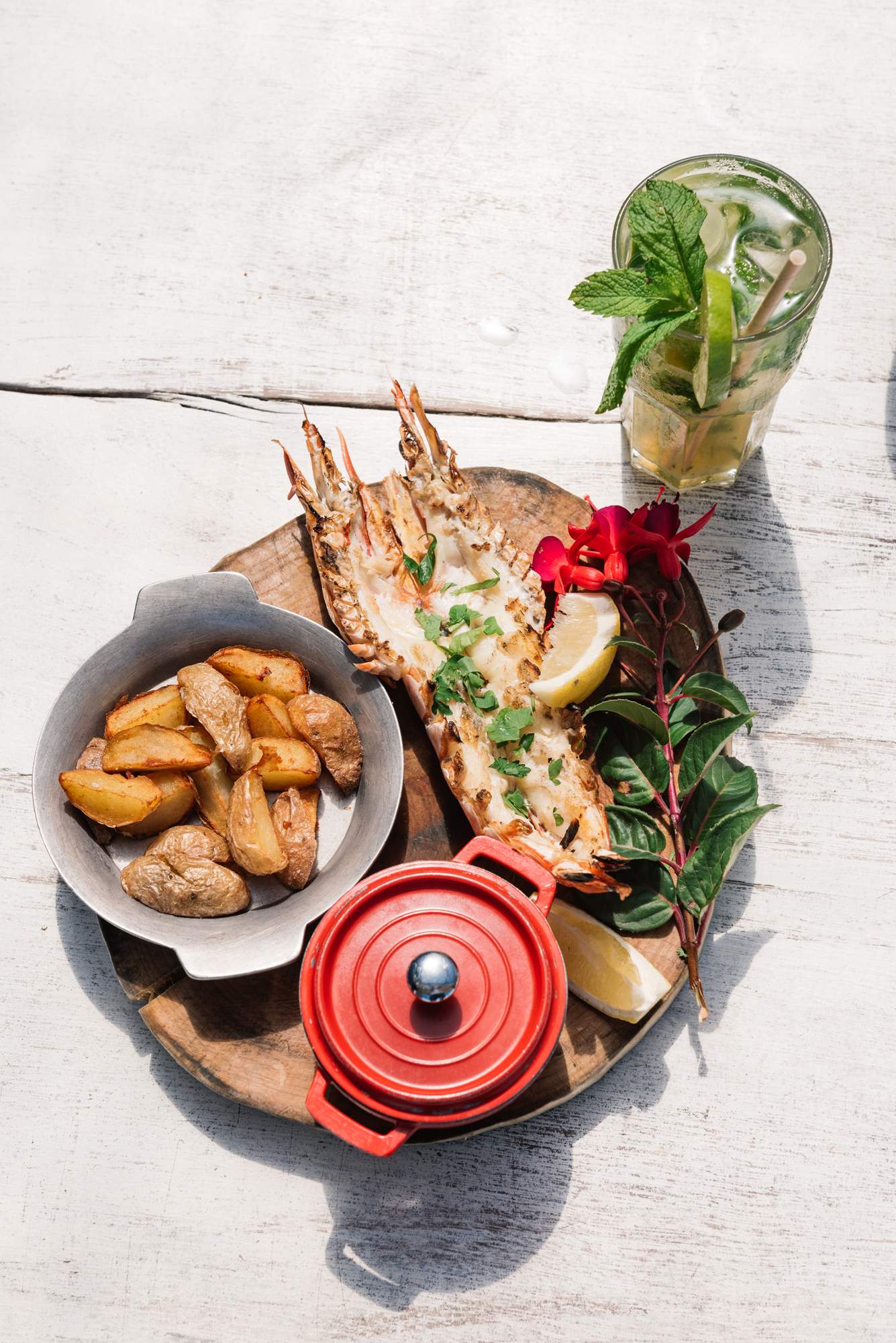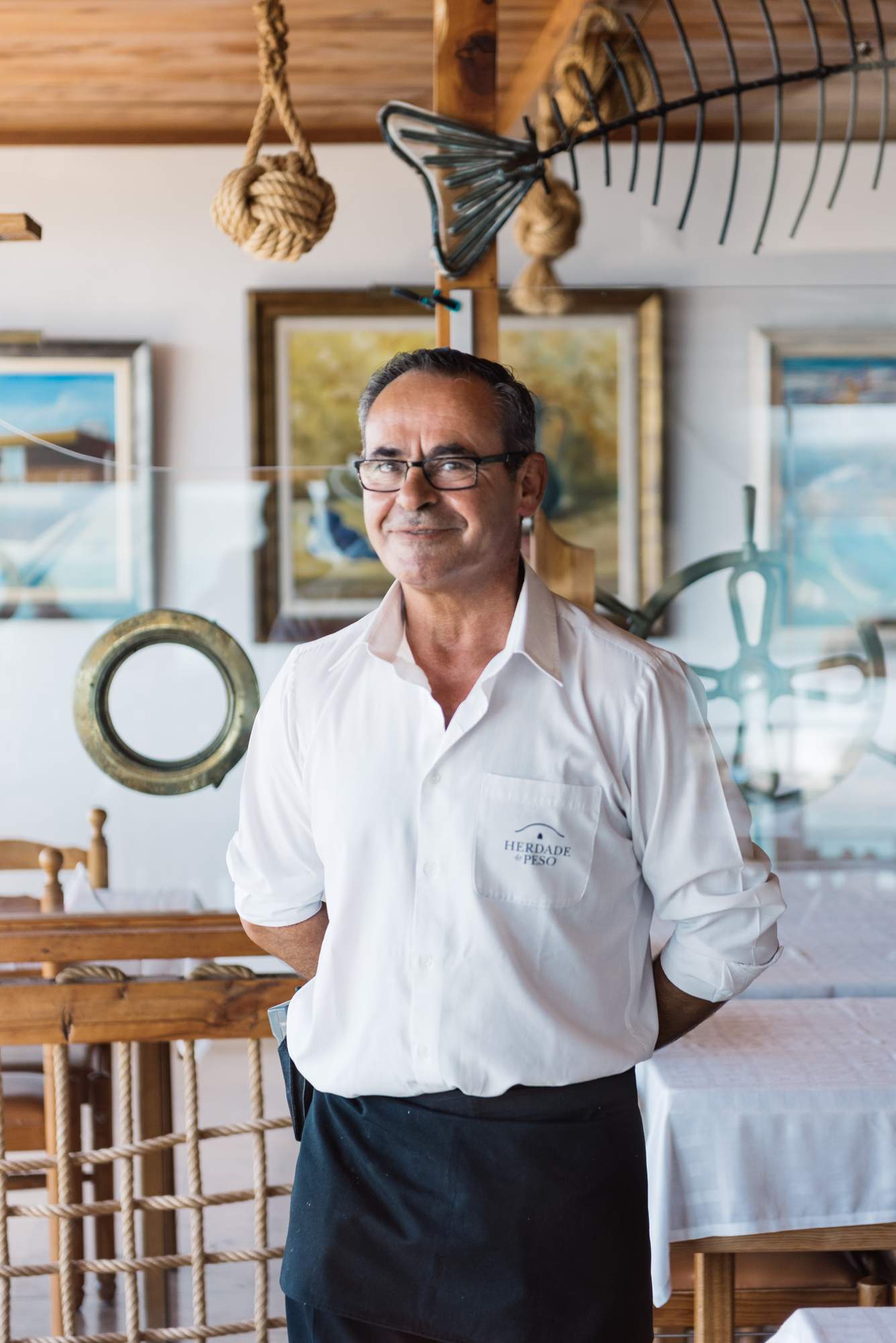 If you're looking for somewhere closer to Lisbon there are quieter and more easy-going beaches around Silveira, sandwiched between the more famous surf spots of Ericeira and Peniche, which is an hour north by car. Here the crowds remain relatively thin, making it a favourite place for teaching tots to surf, not to mention the laid-back Noah Beach House, a restaurant and bar in a wooden pavilion decked out with long benches and loungers on which to loaf. On cooler days there's a fire burning inside and plenty of places to watch the fierce Atlantic swell. During summer, though, there are striped beach huts complete with sunloungers and small tables from which to eat with your toes in the sand. The blackboard menu is where you'll find the catch of the day chalked up beside the mariscos (seafood) and fish priced by the kilogram. That's before you've tried the açorda de camarão, a tasty stew-like affair with prawns, or polvo da nossa costa à lagareiro, a medley of octopus, olive oil and garlicky goodness served with vegetables from the garden of a sister property, Areias do Seixo hotel, a short drive away.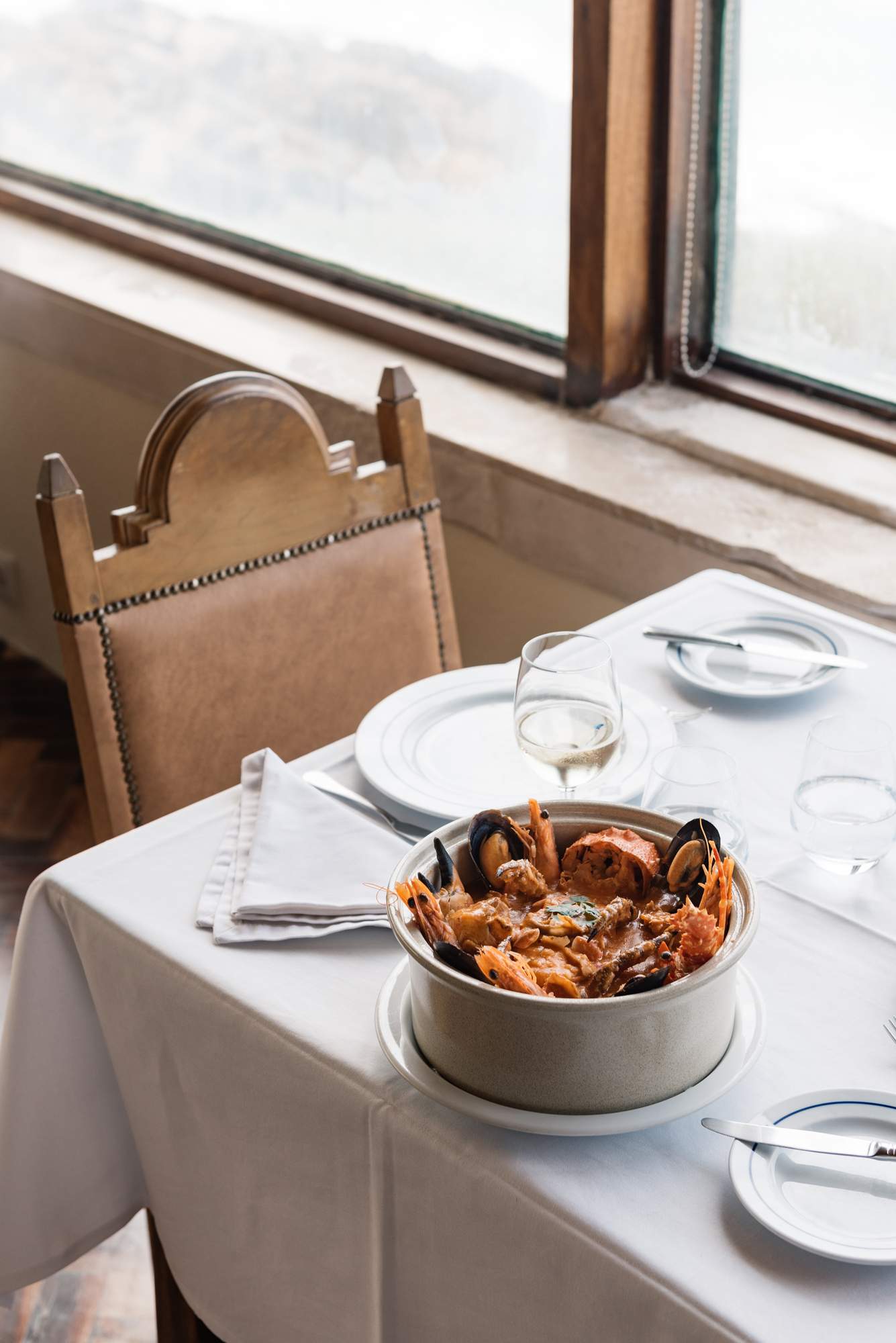 Our last stop is Ericeira, a fishing town 50km north of Lisbon, up the coast from Silveira. It's a surfing mecca with sandy beaches, colourful buildings and a surfeit of places to eat. The best address for seafood is Esplanada Furnas, which has been here since 1996. "I bought this small, wooden shack more than 25 years ago when it was just a simple seaside bar and transformed it into a seafood restaurant," says Luísa Rodrigues who owns four other restaurants in town. "We are not a five-star establishment but our loyal clientele keeps on coming back for the food. Ultra-fresh fish are grilled on natural carvâo (charcoal made from coconut trees). We prefer using the same seasoning and way of preparing as the fishermen do." Expect the ubiquitous nautical bric-a-brac, from rudders to ropes and miniature sailing boats mounted on the walls dressed in old wooden planks from a ship. In a more refined touch, there are wooden tables and chairs all draped in white linen and a shady terrace outside that might be one of the best places to eat in sight of the sea.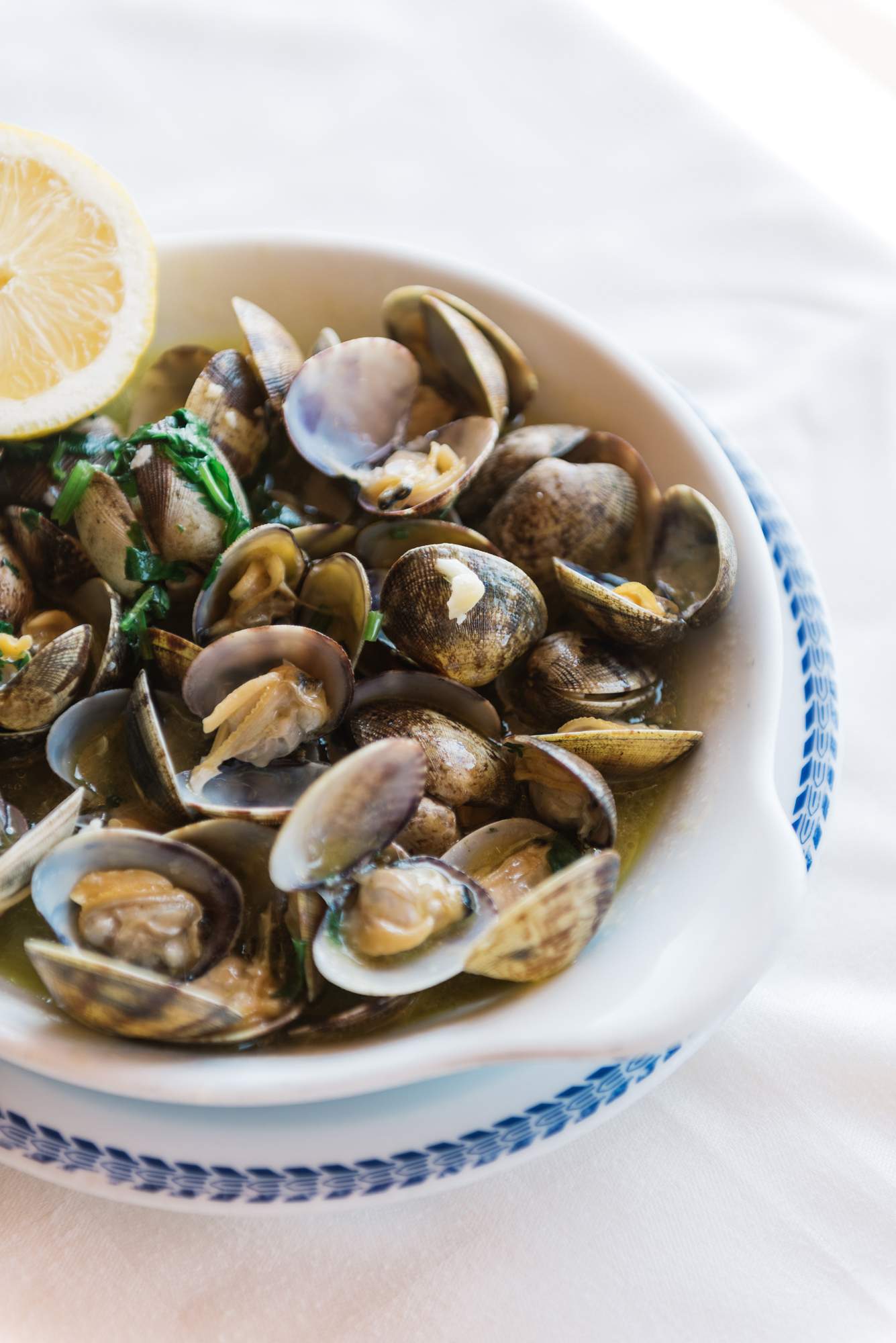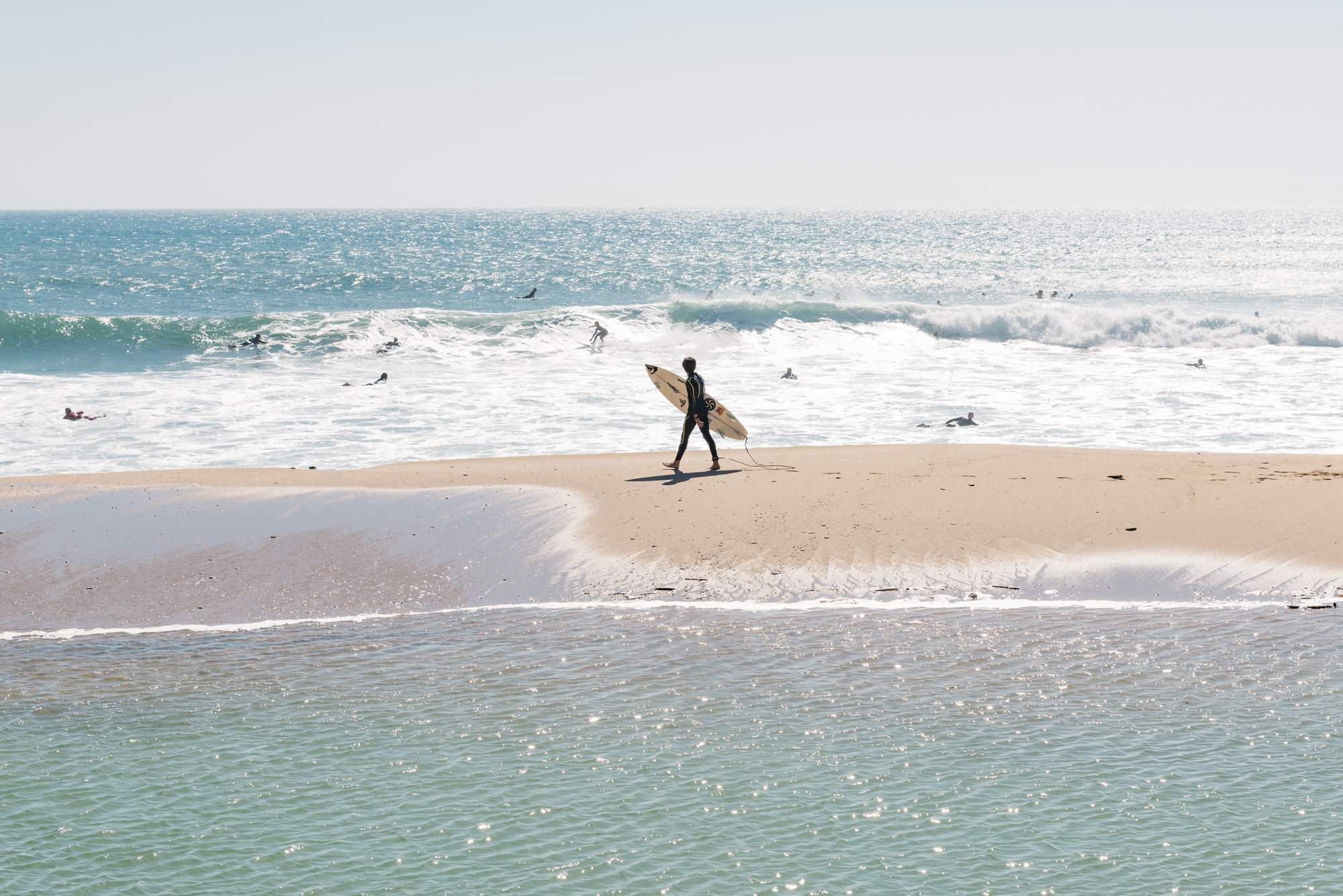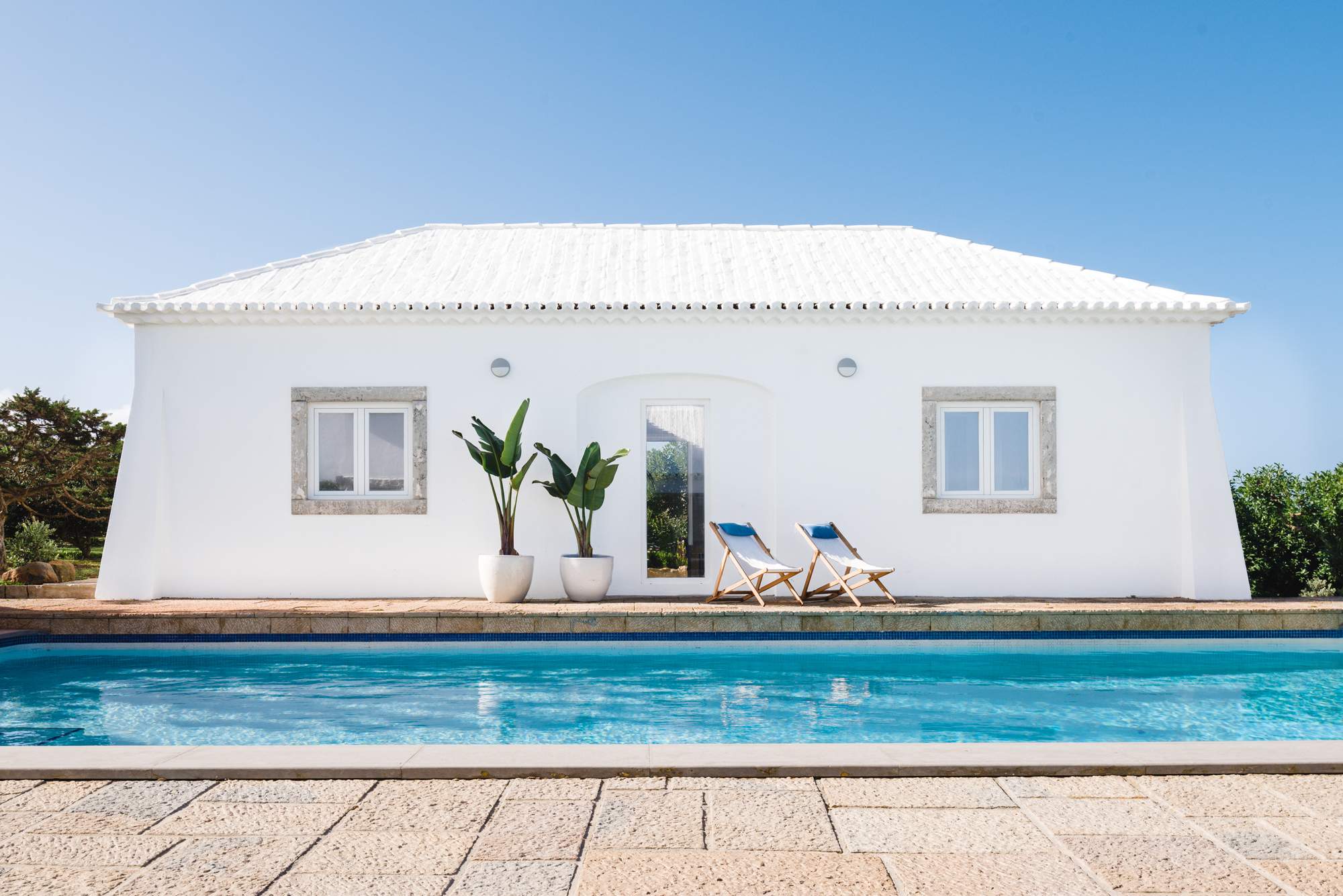 The restaurant has an (almost) panoramic view of the ocean. "The Atlantic comes so close that once I had to evacuate the restaurant," says Rodrigues with a grin. Inside you will spot a vast seafood counter that's weighed down with oysters, dourada (sea bream), robalo (sea bass), juicy lobster or the house speciality, carabinieri: giant red prawns that are butterflied then grilled over charcoal. Ironically, the key to success here, as in so many simple Portuguese restaurants, is letting the setting and natural ingredients sing – without making too much of a meal of it.
Local speciality
Percebes (or goose barnacles) are a delicacy but maybe not the prettiest mouthful you'll find. The name in Portuguese means "do you understand?" What's even more puzzling is their scarcity. They're only found on the Atlantic shores of Portugal and Spain, and Clayoquot Sound in Canada, where they thrive on rocks bashed by the waves. As a result, they're prized and harvesting them can be treacherous due to the strong currents and rocky outreaches on which they thrive. They are neither farmed nor frozen, so freshness is everything. You might see some intrepid Portuguese eating the ones they spot in the low tide but we'd suggest visiting one of the restaurants profiled here and letting a chef have their way with them first. Percebes?
Booking ahead
Reserving a table will ensure that you have space to enjoy your meal – some of the spots we cover aren't very well-kept secrets and do fill up quickly. We'd also advise visiting on any day but Monday, when fish stocks tend to dip and many restaurateurs take the chance to have a day off.