Music / Global
Bliss tracks
Here comes the sun – and with it the music to enjoy in its magnificent rays. Whether you're in the mood for new party anthems, beach-party psychedelia or soulful, gentle melodies, there is plenty here to tap your sandalled toes to. Meet the musicians providing the soundtrack to summer.
Álvaro Soler
Spain and Germany
You can trust a musician whose debut album was titled Eterno Agosto ("Eternal August") and who has a name as sunny as Álvaro Soler to deliver summer anthems. "Magia", a single that Soler released earlier this year, sounds ready-made for beach dancing. "It's a song representing hope," says the singer.
Born in Barcelona to a Spanish mother and German father, Soler grew up between the Catalan city and Tokyo. He has found success in Latin America and across Europe thanks to his Spanish-language hits, such as the ultra-popular "La Cintura". In Italy he became a beloved judge in the tenth season of The X Factor.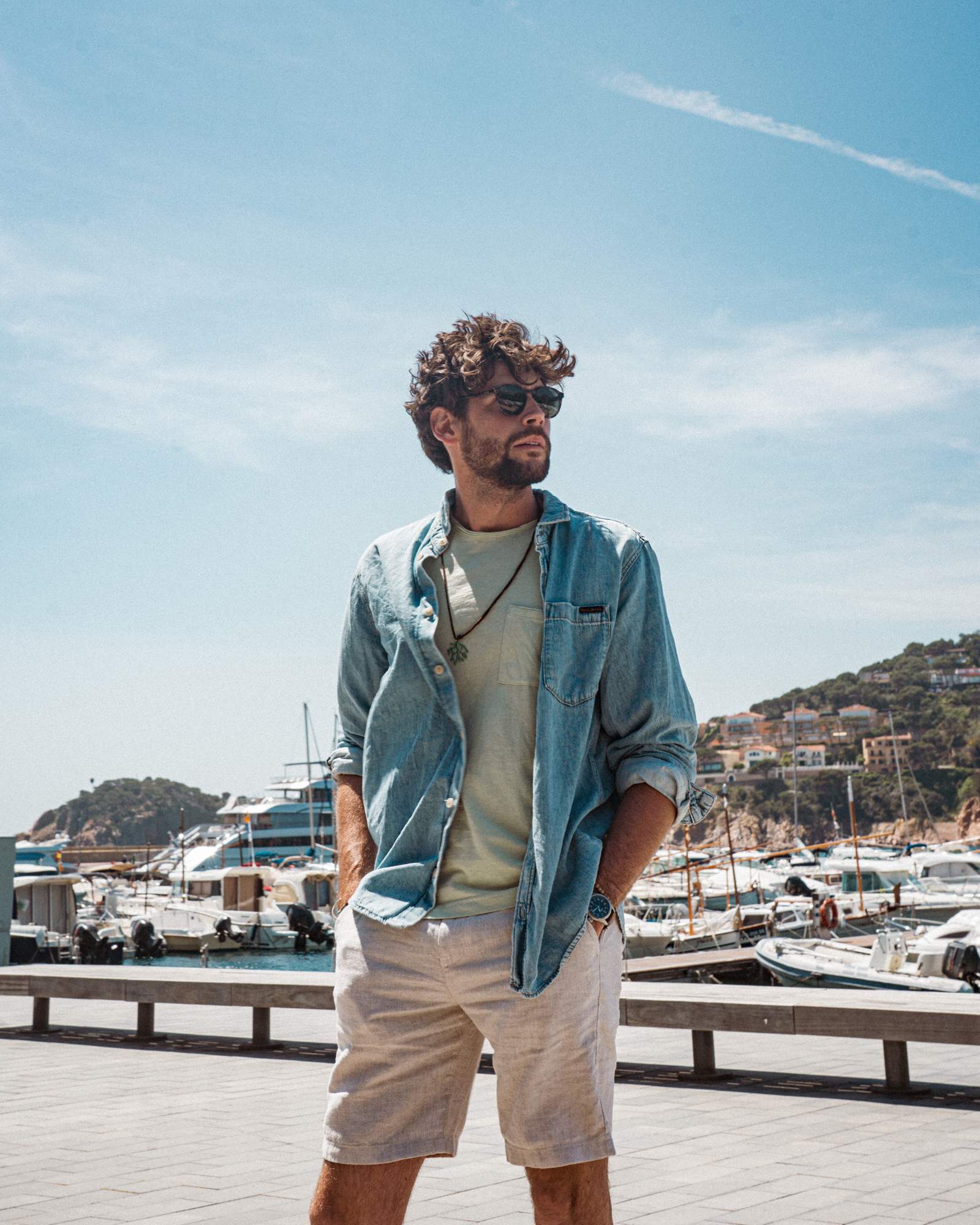 His latest album, also titled Magia, promises to do just as well. And while all of the tracks will stay true to Soler's infectious energy, the singer is planning some experimentation. "On the album there are a few surprises," he says. "There are a couple of songs that people wouldn't normally associate with the music I do." As well as dipping into different emotions for each track, Soler is using new instruments, many of which he has picked up on his international tours, such as a Colombian flute he bought in Bogotá. Although world tours have not been possible for a while, Soler is happy that he can take to the stage again across Spain and Germany in the coming months.
Soler is using new instruments, many of which he has picked up on his international tours, such as a Colombian flute he bought in Bogotá
In line with Soler's multinational identity – he can speak English, Italian and Japanese, as well as Spanish and German – the album will feature songs in several languages. "Sometimes it's a mess in my head; it's not very easy to speak all five fluently!" he says with a laugh. The happiness in his music, though, is easily understood. 
'Magia' (the album) will be released on 9 July
Soler's summer playlist:
La Tortura – Shakira feat. Alejandro Sanz
Mi Gente – J Balvin & Willy William
Good Time – Owl City & Carly Rae Jepsen
From "Caramela" and "El Ritmo Psicodélico" to "Radevou Sti Paralia" ("Meet-up on the Beach"), it's hard to listen to the music of Eleni Foureira without conjuring images of summer. "It's my favourite time of year. I want people to remember their happy summer memories when they listen to my songs," says the 34-year old, whose Albanian parents fled to Greece after the civil war in their country in the late 1990s. But Foureira's tunes are unmistakably upbeat and they've enchanted listeners in Greece and beyond.
Her 2018 Eurovision hit "Fuego" saw her international audience skyrocket. She recently reached the top spot on Spotify Greece and was then selected by the platform to appear as a featured artist on its Times Square billboard. "I didn't believe it until I saw it," she says. "I got goosebumps."
Foureira counts J Balvin, Snoop Dogg, Afro B and Faydee among her growing list of collaborators and has found notable success in Spain, where the Spanish-language versions of her songs, such as "Temperatura", have been in heavy radio rotation. She was also invited to play at the los40 music awards in Madrid. "I performed on the same day as Dua Lipa and Bebe Rexha," she says. "It was huge."
"From the first day I stepped on stage I needed to express myself both through singing and dancing," she adds. "My body wanted to express what my lips were saying. It came very naturally." Try to resist doing the same when "Mporei" comes on.
'Mporei' is out now
Foureira's summer playlist:
Shape of You – Ed Sheeran
To Kalokairi Mou – Michalis Hatzigiannis
Say So – Doja Cat
Let's Get Loud – Jennifer Lopez
Mi Mou Milas Gia Kalokairia – Victoria Halkiti
If you think of Brazilian music, your mind might turn to the city of Salvador, where Gilberto Gil, Gal Costa and many other famous musicians were born and made their names. Luedji Luna is the latest addition to that eminent line. "Salvador is such a musical city," she says. "Even the way we talk, our accent is very sing-a-long."
Although her roots are in the sunny state of Bahia, moving to São Paulo gave Luna her break. "In Salvador these days there is a monopoly of a specific kind of music called 'axé' [a mix of genres including calypso and reggae]," says Luna. "It was hard to do something different musically – that's why I moved to São Paulo. It's a very dynamic and democratic city."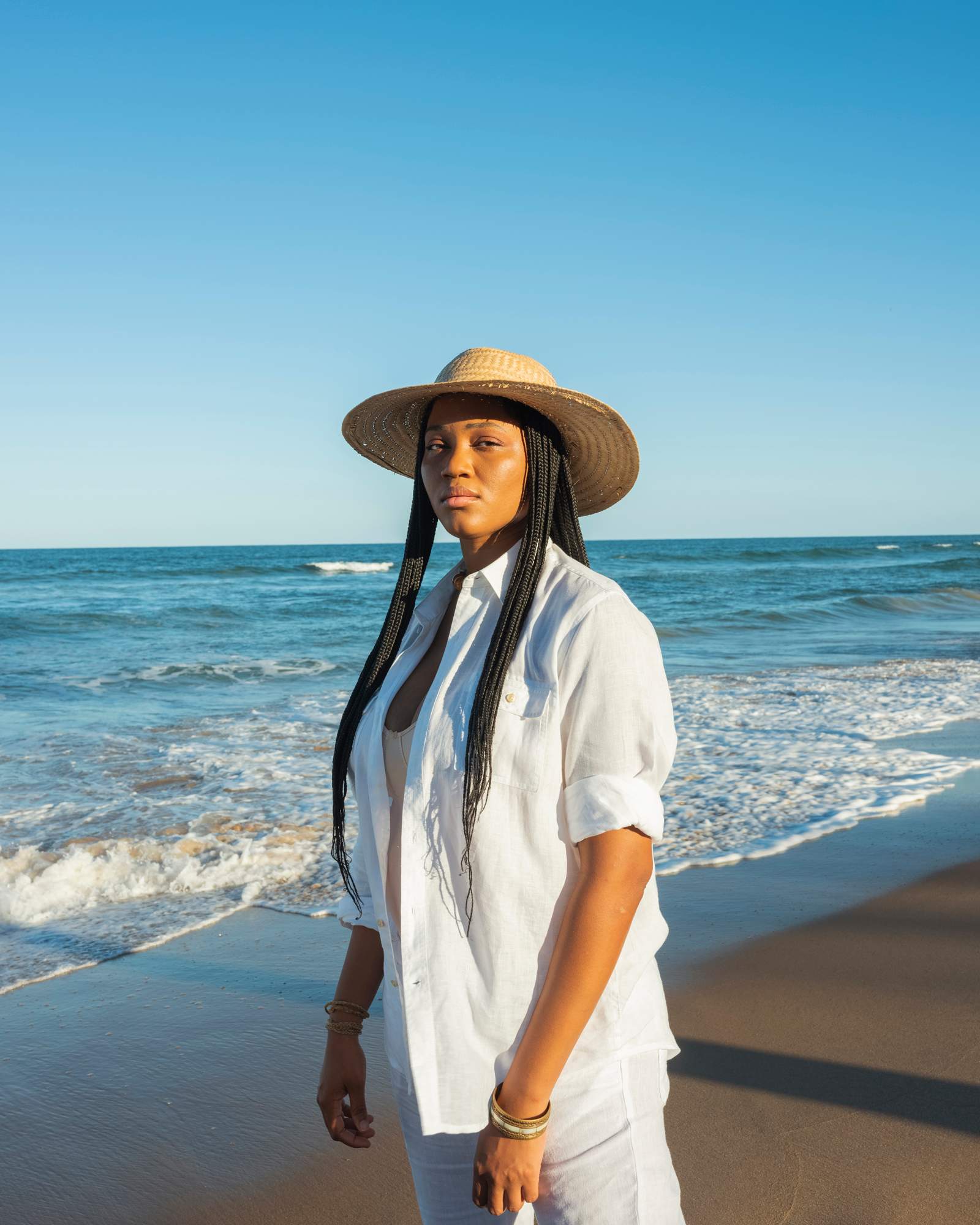 There she has come to the fore with her jazzy, soulful version of samba rhythms, sung in the smoothest, most velvety of tones. On her latest album, Bom Mesmo É Estar Debaixo D'Água ("It's Really Good to be Underwater"), she marries that sense of blissful relaxation with powerful lyrics about Brazilian society. Mainly though, Luna explains, her album is about emotions. "It's a deep look at how to love and be loved as a black woman," she says. And it's easy to fall in love with these songs.
'Bom Mesmo É Estar...' is out now
Luna's summer playlist:
Palm Trees – GoldLink
Toda Sexta-Feira – Belô Velloso
Better Than – Gretchen Parlato
Smooth Operator – Zudizilla
Baby te Liguei – Afrocidade
Aussie band Babe Rainbow ooze summer fun. Not only do they write psychedelic surf tunes but they look as though they are fresh from a 1970s Californian beach party. Much of what they do, it seems, is born of the ocean. The four surfers met on the sands of Byron Bay and have continued to expand their network that way ever since. "We met a guy in the surf at Malibu and we just ended up going to his studio," says lead singer Angus Dowling. "I know it's cheesy but people are just so friendly out there." The band ended up writing most of their new album, Changing Colours, in Topanga Canyon after this chance encounter. The result feels both breezy and spontaneous and is an apt reflection of how it came about. "The majority of those songs got written the same day they were recorded," he says. "And that's also how they are on the record, which is pretty cool."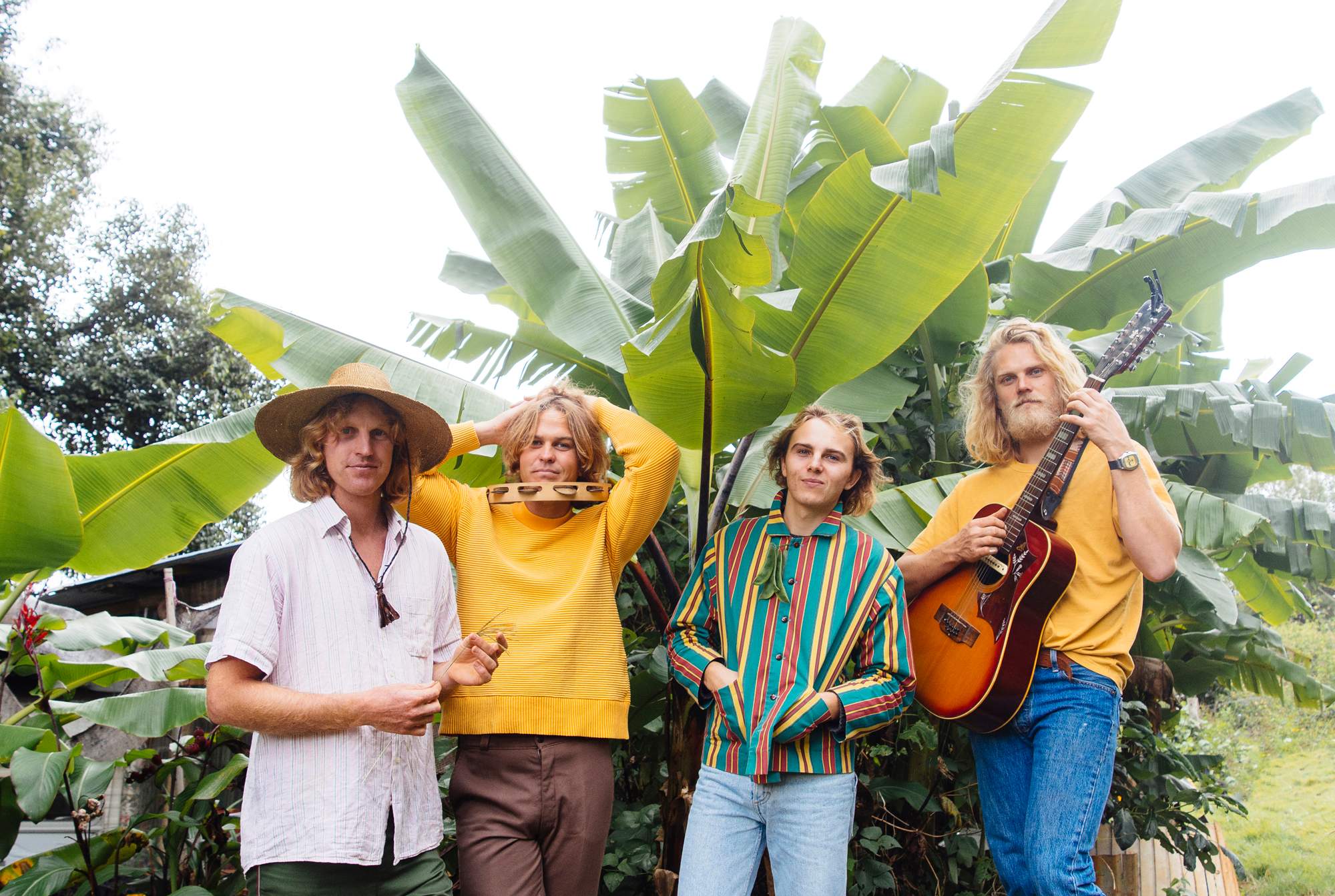 Babe Rainbow seem to draw a lot from their environment. They live in idyllic macadamia country, where two members of the band – Elliot O'Reilly and Jack "Cool Breeze" Crowther – also work on their parents' farms, and where they have built their own studio.
Just over the ridge is Byron Bay, which Dowling describes as looking "like Peter Pan's Neverland, the Disney version", and you can feel some of that fantasy magic in the music they make. Changing Colours evokes these landscapes in the retro, kaleidoscopic pop that the band has become known for over their past three records. Nevertheless, the album also has moments where the waves ripple away and echoes of those Californian canyons – and the many songwriters who have written there before – ring out.
"We met a guy in the surf at Malibu and we ended up going to his studio. I know it's cheesy but people are just so friendly out there"
The West Coast influence doesn't end at the recording location. After collaborating with the singer Jaden (Smith, son of actor Will Smith) on his fashion line, the band ended up working with him on the single "Your Imagination", a soulful reworking of a lullaby. It might sound like an unlikely partnership but it certainly works on this track, which washes over listeners like a warm evening.
Not all songs were written in the Topanga studio: some came about in perhaps in an even more stereotypical surfer manner, while they were travelling on the road in Dougie, an old orange Volkswagen Kombi. "He's the best," says Dowling of the van that stars in this sun-bleached vignette. "We drove around in Dougie, we were surfing and making funny folk songs." Babe Rainbow certainly know how to channel that vibe and turn it into a fun album; Changing Colours is a pan-continental summer road trip that rides through the mountains to land you straight back in the surf, where it all began. 
'Changing Colours' is out now
Babe Rainbow's summer playlist:
Summer Song – Chad & Jeremy
Emotion – Samantha Sang & the Bee Gees
Electric Avenue – Eddy Grant
Guitar Man – Bread
Flowers on the Wall – Tomorrow Tulips
Images: Andreas Schubert. Photographer: Marco Arguello, Luisa Dörr, Natalie McComas