New opening / Zürich
Eat and greet
A protected Zürich building has a new lease of life as a Japanese restaurant. And Ooki Pavilion's owners are helping to transform a quieter corner of the city with good food and great design.
After months of shuttered stillness, a friendly hum of activity is returning to a verdant corner in Zürich's Sihlfield neighbourhood. Friends and family gather under the cheerful coloured awnings and simple string lights of the terrace at Ooki Pavillon, the second restaurant from Hiroyuki Oki and his son Ino – the pair behind the popular original Ooki izakaya (a Japanese pub) that opened in the Wiedikon quarter in 2016.
As for most in the hospitality trade, the past year has been incredibly tough for the Ooki team, who needed to juggle a set of ever-changing pandemic restrictions. "It is always an important decision, deciding whether to open a new restaurant," says Ino, pouring monocle a cup of genmaicha tea. "But the pandemic made the decision even more complicated."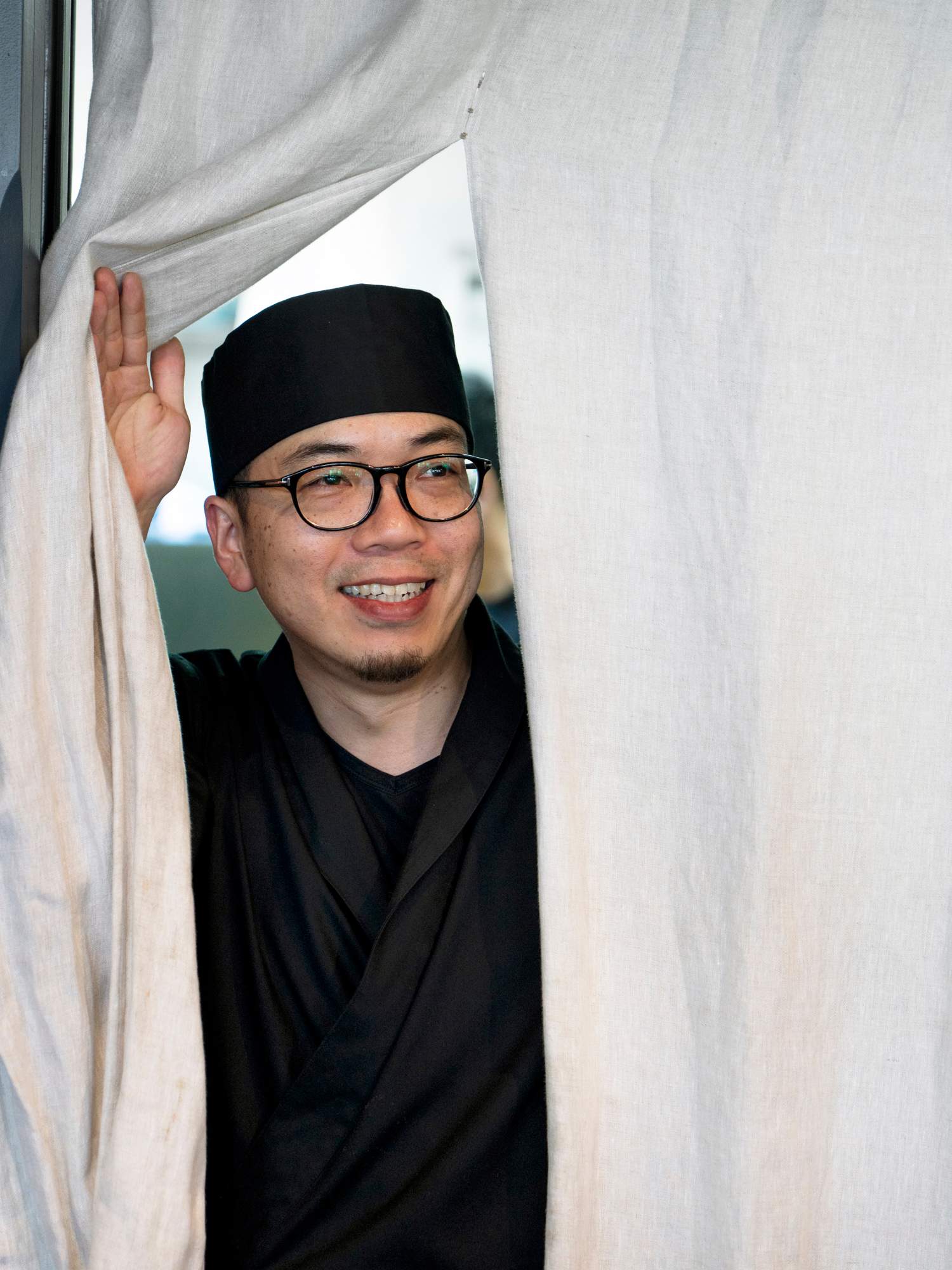 Ooki Pavillon is in a much quieter part of the city – an overlooked neighbourhood mainly known for Letzigrund stadium. But with new apartment blocks springing up to the north and the Lochergut neighbourhood to the south buzzing with bars and restaurants, there is a new sense of life on the once-quiet streets. "This area will be popping for sure in the coming years," says Ino. "That feeling of opportunity in the neighbourhood and the building itself were the main reasons we decided to come out here."
Built in the 1950s as the leisure room for the city's first high-rise apartment blocks, the restaurant is housed in one of just a handful of pavilions in Zürich. Its eight glass sides open out onto a cheerful garden, its expanse of well-spaced tables and chairs shaded by mature trees. Inside, the protected building is spacious and yet surprisingly cosy thanks to the careful fit-out of the interior. The original rust-red ceiling, warm glow of the spherical glass lights and the honey-coloured Kreuzzargen chairs designed by Swiss architect and industrial designer Max Bill in 1951 are complemented by thoughtful new additions; koushimado-style sliding panels and a saké-laden bar add a touch of Tokyo, while a custom-made plywood seating unit softened by planting visually breaks the restaurant floor.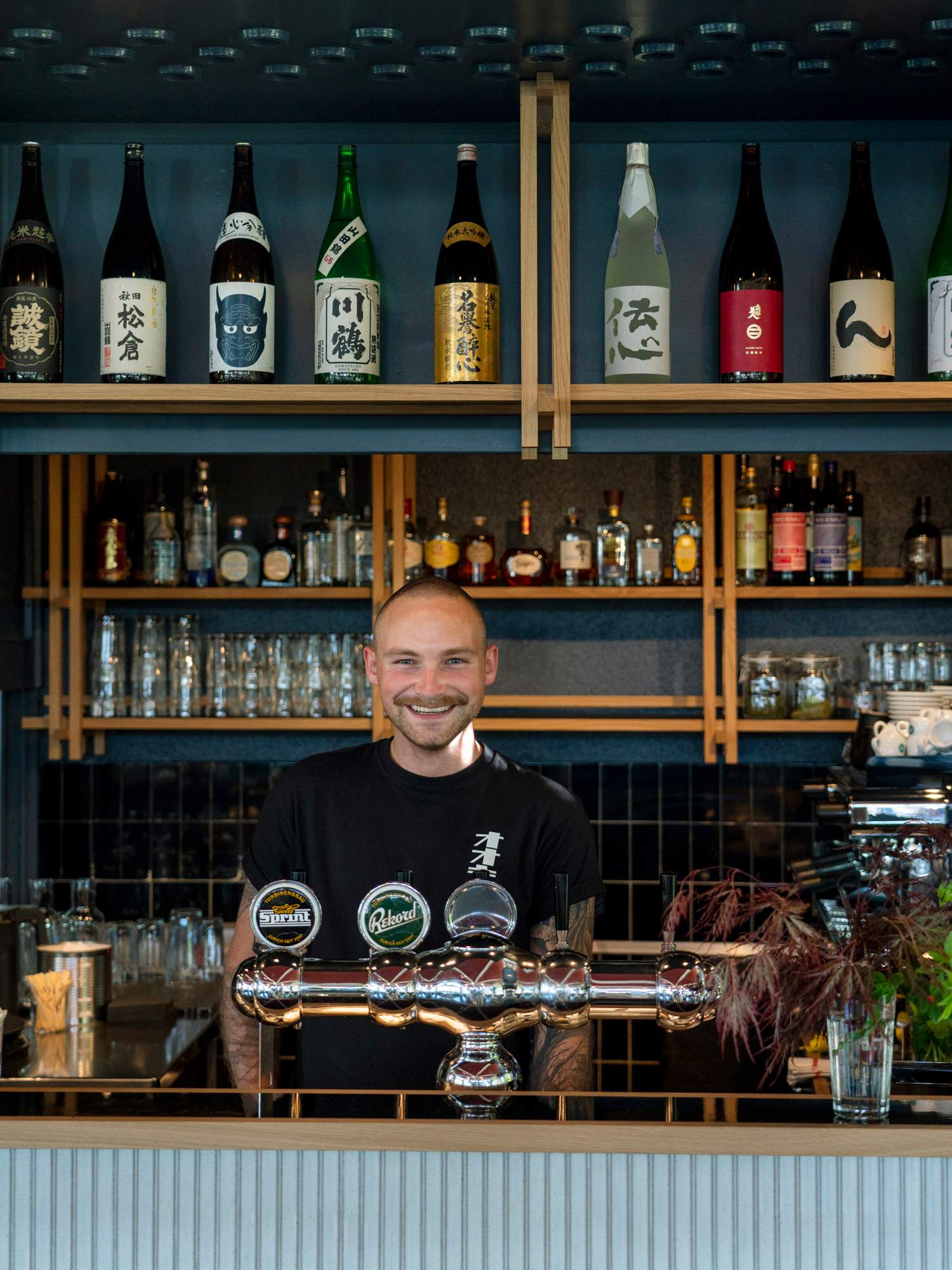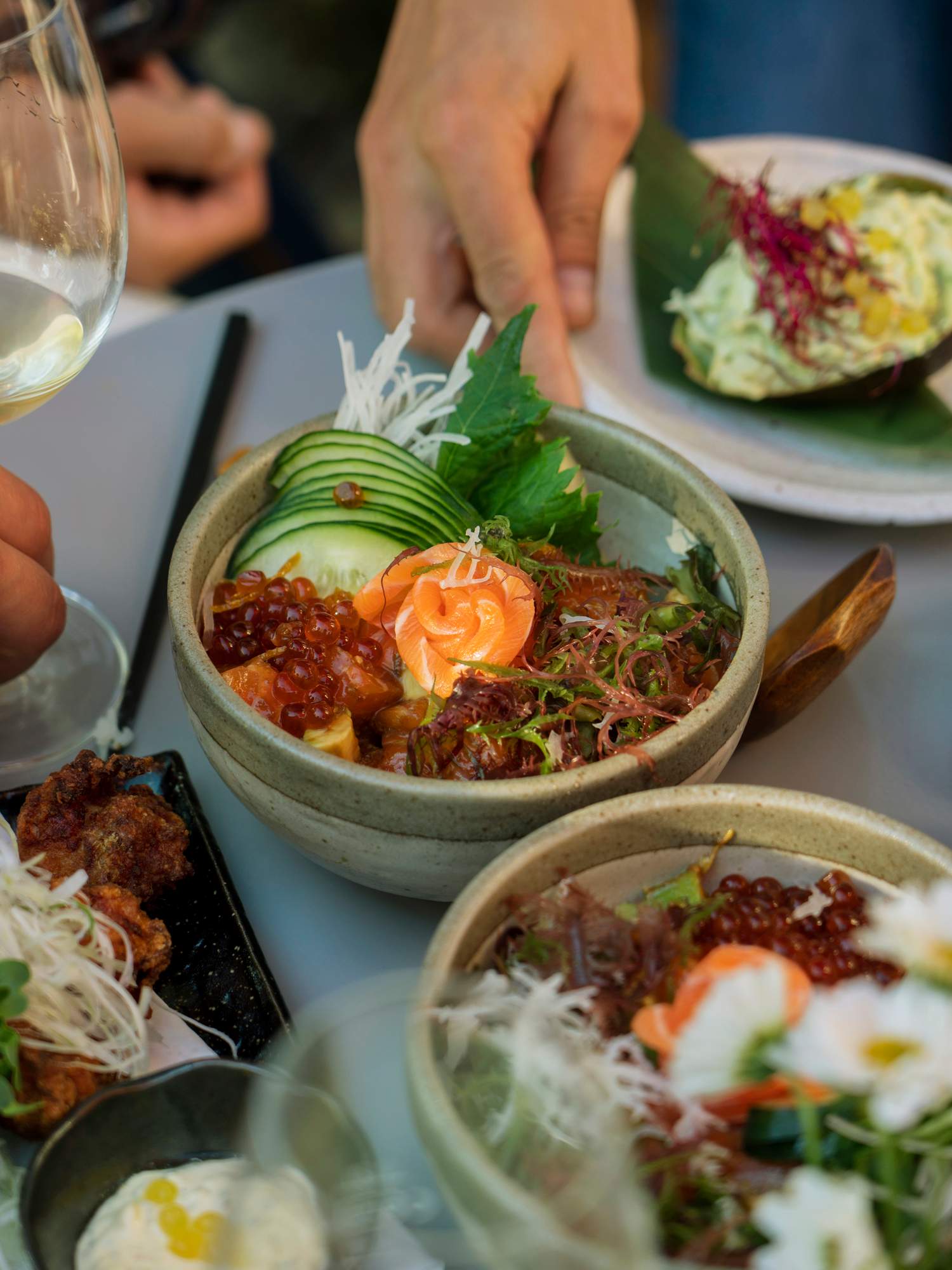 Close to home
Head chef  Yusuke Sasaki is particular about his produce, favouring Swiss biodynamic supplier, Demeter. Where possible, he sources all of his ingredients locally. Surprisingly, the restaurant's miso is made in the Swiss region of Aargau; the natto fermented bean paste is also produced in Switzerland and the daifuku (sweets) are handmade in Zug, just a 30-minute train journey from Zürich.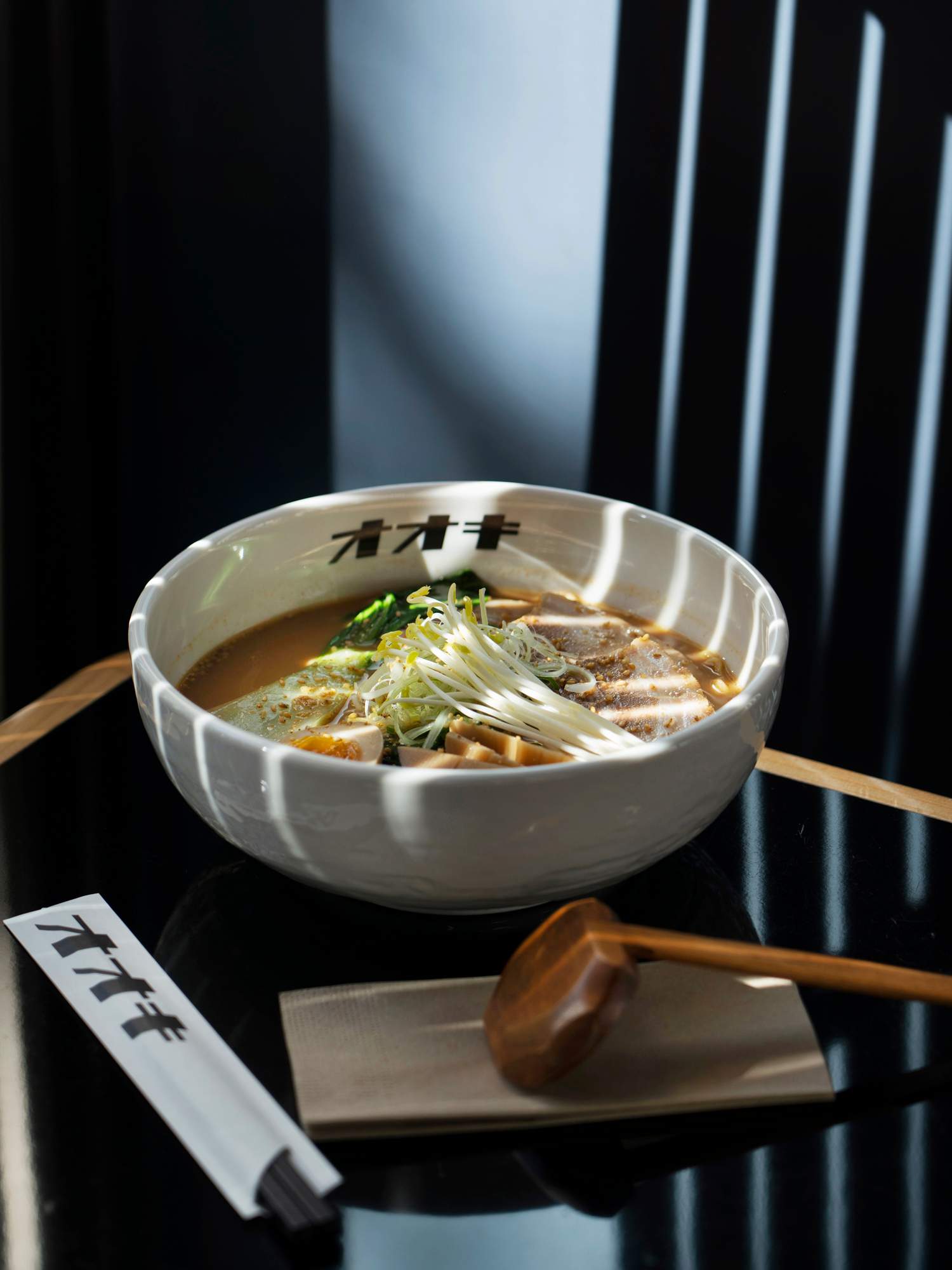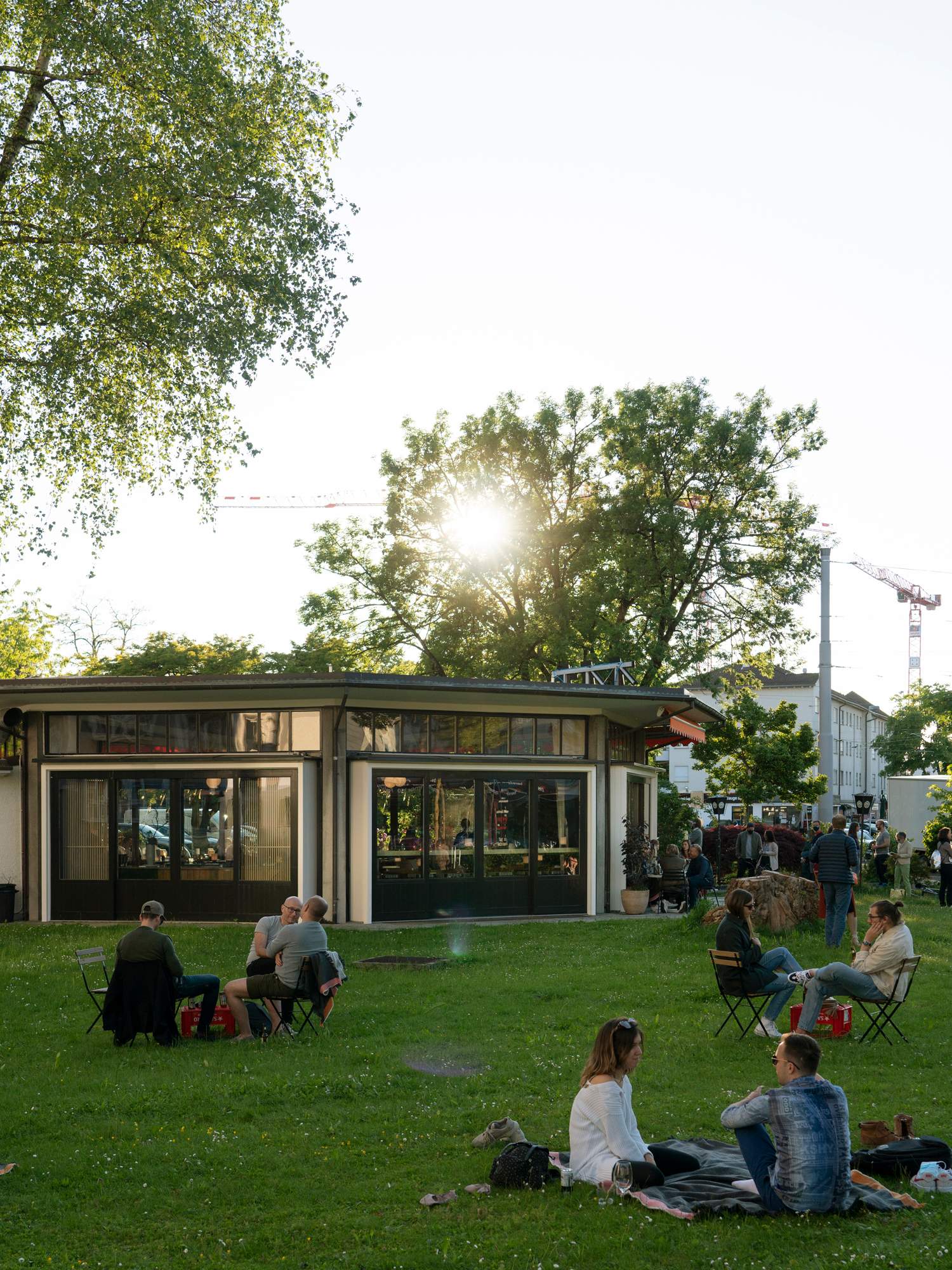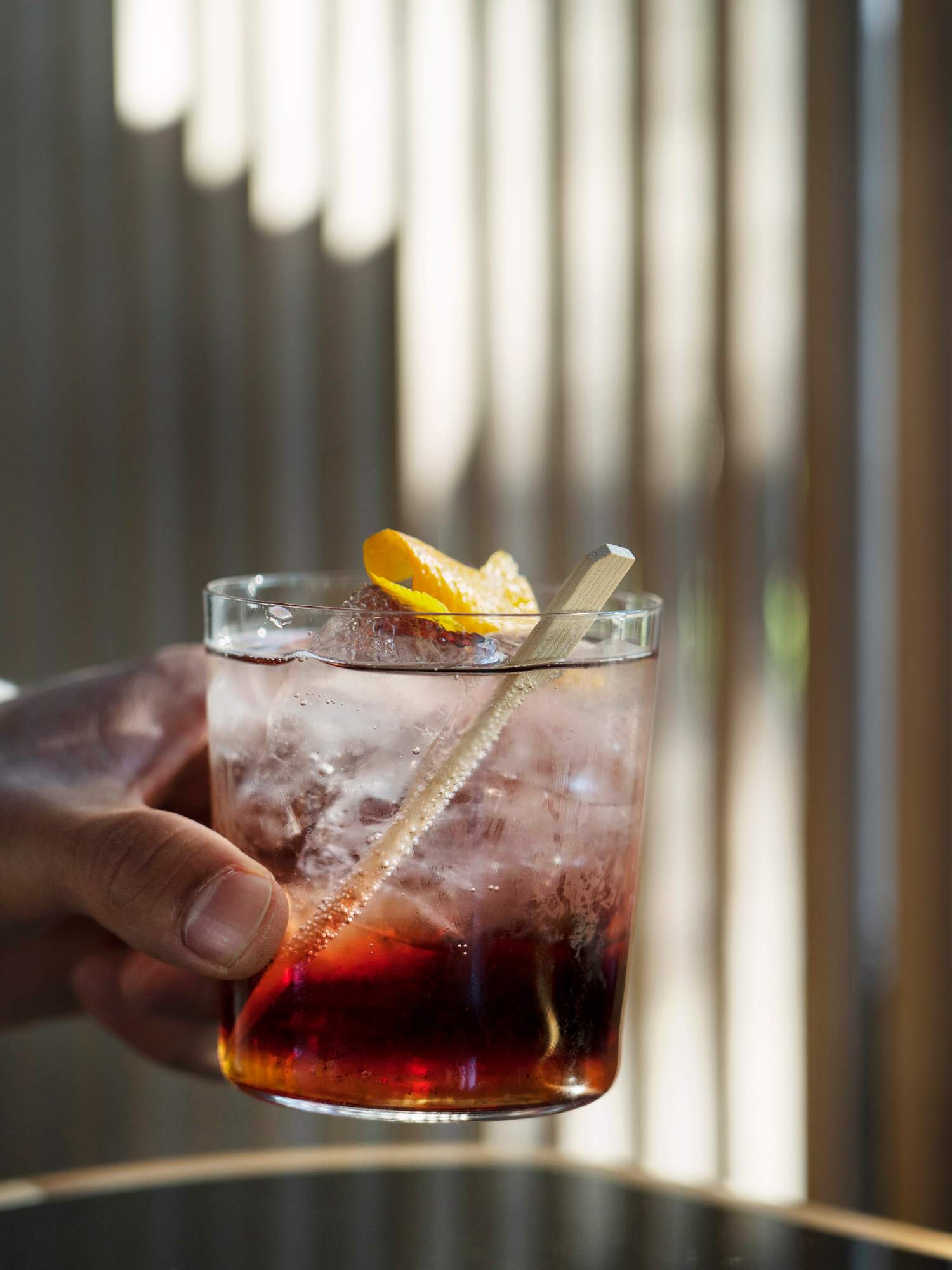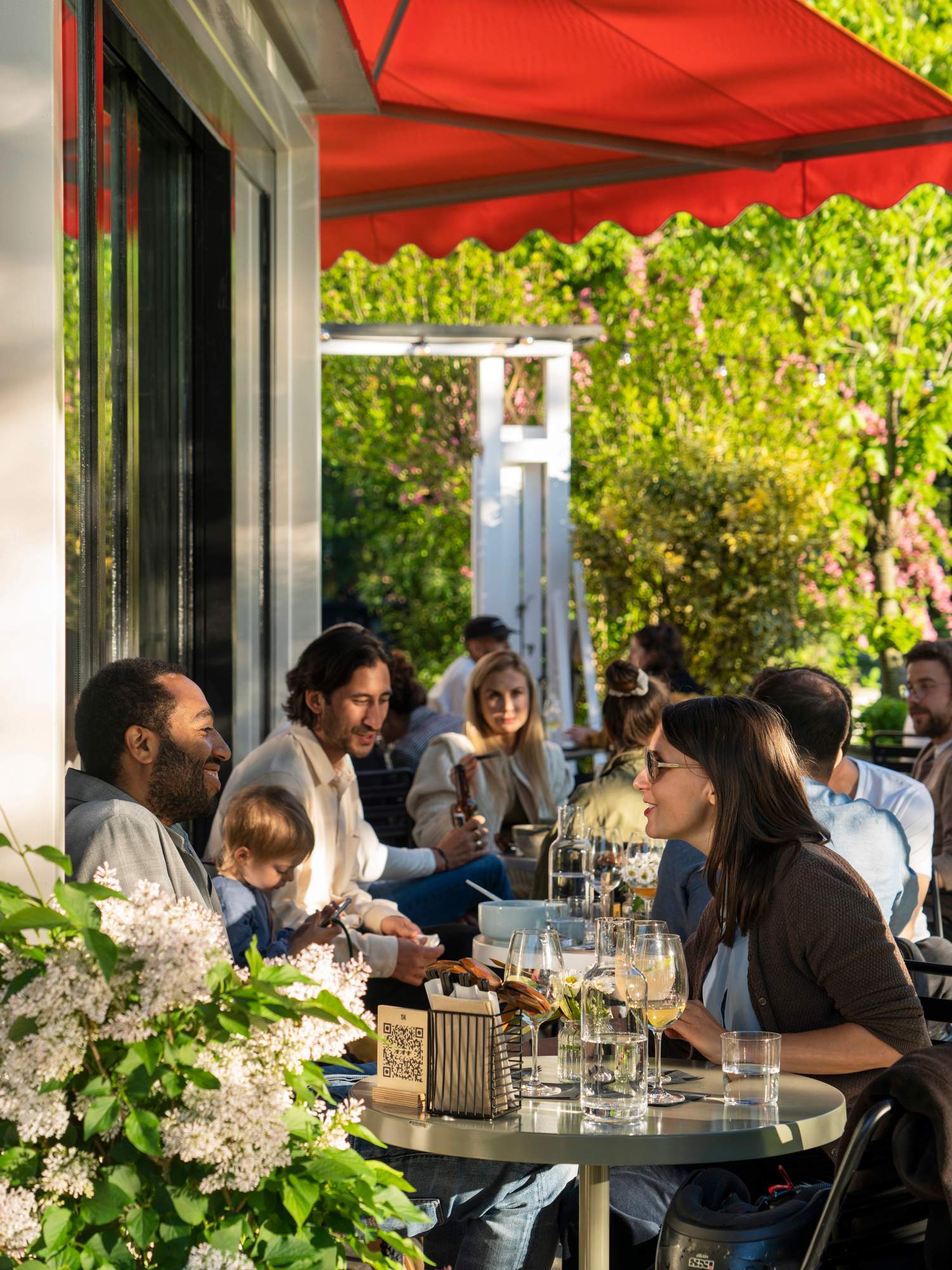 The atmosphere is convivial and familiar, not least because of the owners. "The fact that we are family – two of my siblings also work here, the third runs the izakaya – as well as being friends is one of the biggest drivers of the vibe," says Ino. "We like the casual way a lot and this is how we live it: with an easy-going mood and customer service to make people feel at home."
And it is clearly working. Despite only opening in April 2021, and with some restrictions still in place, Ooki Pavillon already has a crowd of regulars. Once restrictions are lifted, it will be even easier to while away the hours here, enjoying a leisurely lunch of avocado and yuzu tartar, gyoza and other ippinryouri (small dishes). You can refuel after a busy morning with matcha and Japanese sweets on the sunny terrace or settle in for the night with the signature tantanmen ramen (offered in spicy, mega spicy, or crazy spicy form) with a cold, crisp beer from Turbinenbräu, a brewery just one tram stop away. This is the sort of fusion we could get on board with. 
pavillon.ooki.tokyo