Footwear / Japan
Fitting room
A renaissance in handmade Japanese sandals is attracting a discerning clientele who are discovering how to match them not only with traditional looks but modern-day outfits too.
Shinji Sekizuka has managed to modernise zouri (traditional Japanese sandals) style without losing its historic importance. His destination shop, Hakimono Sekizuka, sits on the outskirts of Kyoto in a former timber warehouse. "I've always wanted to have my own shop," says the 38-year-old craftsman, showing us around the handsome space with high ceilings in the nature-rich northern area of the city. The shop-cum-workshop showcases his beautiful, traditionally made sandals in a pared back manner, which is attracting customers from all across Japan. The backdrop, a quiet residential neighbourhood with no retailers at all, adds another refreshing contrast to the experience.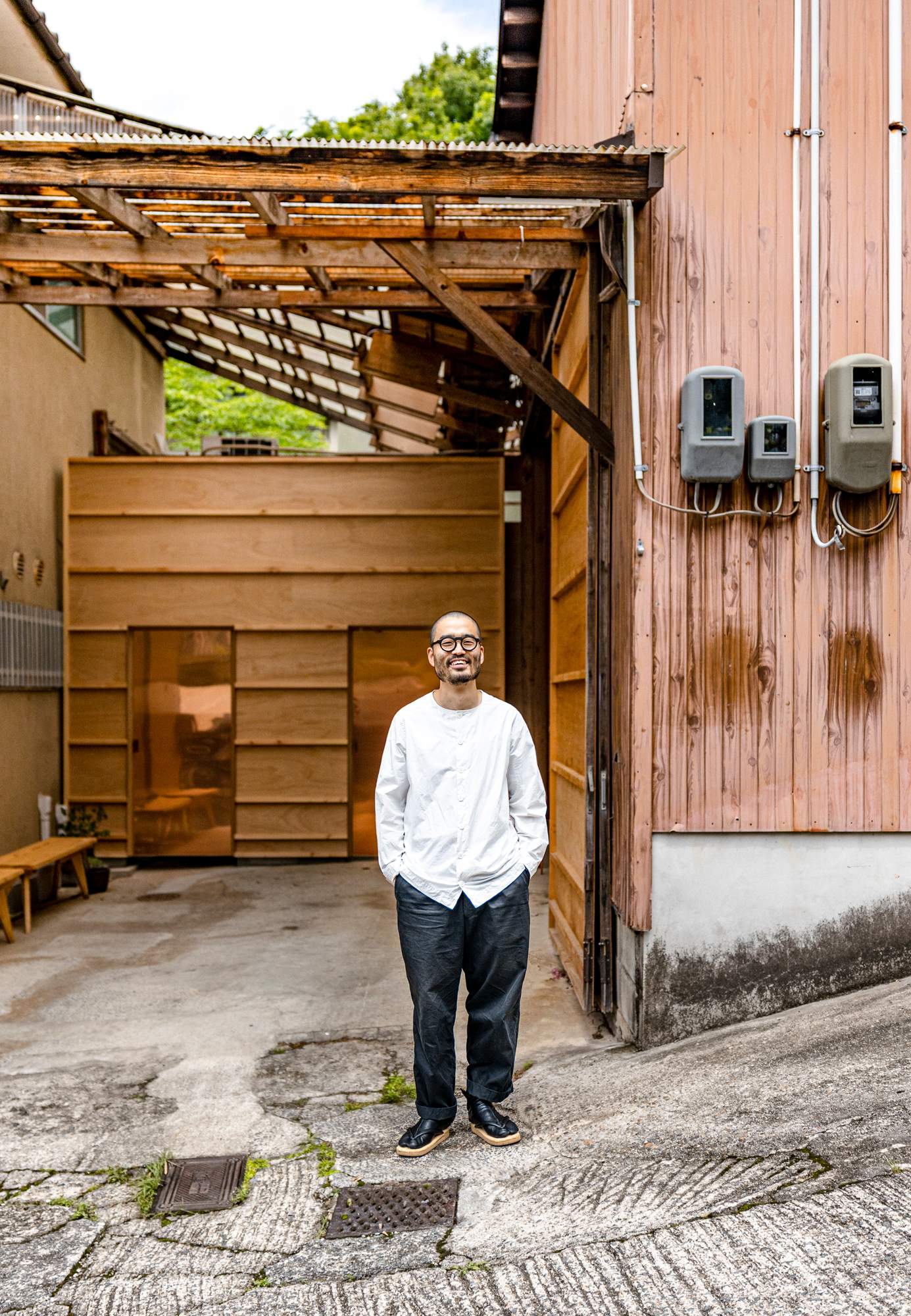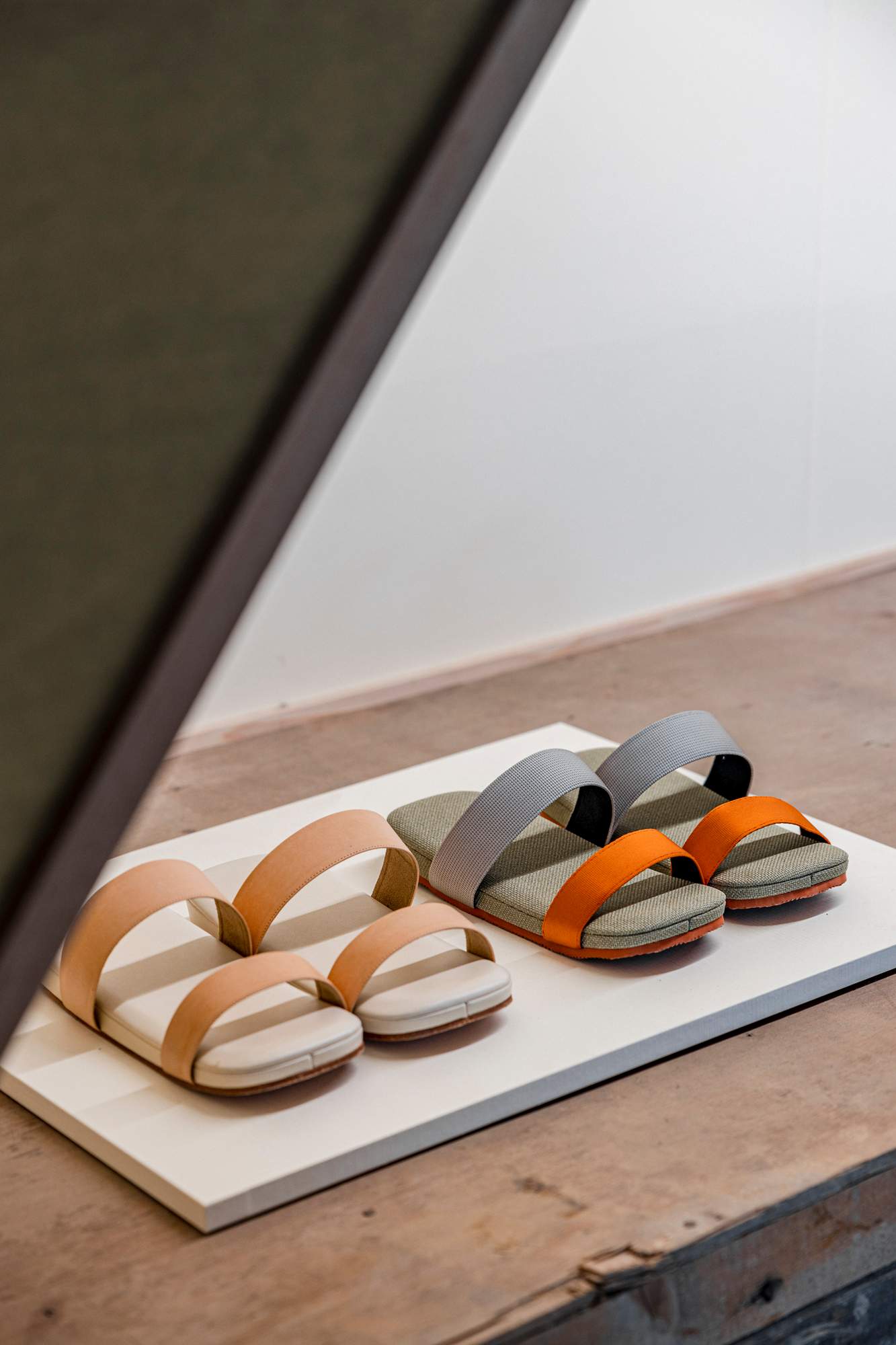 Sekizuka learned the craft of making this particular type of footwear at a famous institution in Kyoto. "I learnt the Japanese aesthetics there – what makes things beautiful," he says. "Every small detail has to be perfect for the whole piece to work." Following six years of training and working with a zouri maker, he opened his own shop in outer Kyoto last April. "I wanted to be close to nature," he says. "I like listening to the sound of nature; it helps my creativity."
Sekizuka's sandals can be sported with everything from vintage military trousers to neatly cropped chinos and colourful summer skirts
After welcoming visitors to his shop, he takes them through a sandal range that starts at about ¥70,000 (€525). He provides a made-to-order service; customers can try samples – both modern and traditional – and select the right hanao strap and platform. Sekizuka measures their feet and makes a pair by hand in about two months. Despite the pandemic, some are happy to travel extra miles for quality. "It's a mix of men and women; those in their twenties and thirties fancy a modern zouri to match their contemporary fashion style, while those in their forties and above come for something to match a kimono," he says.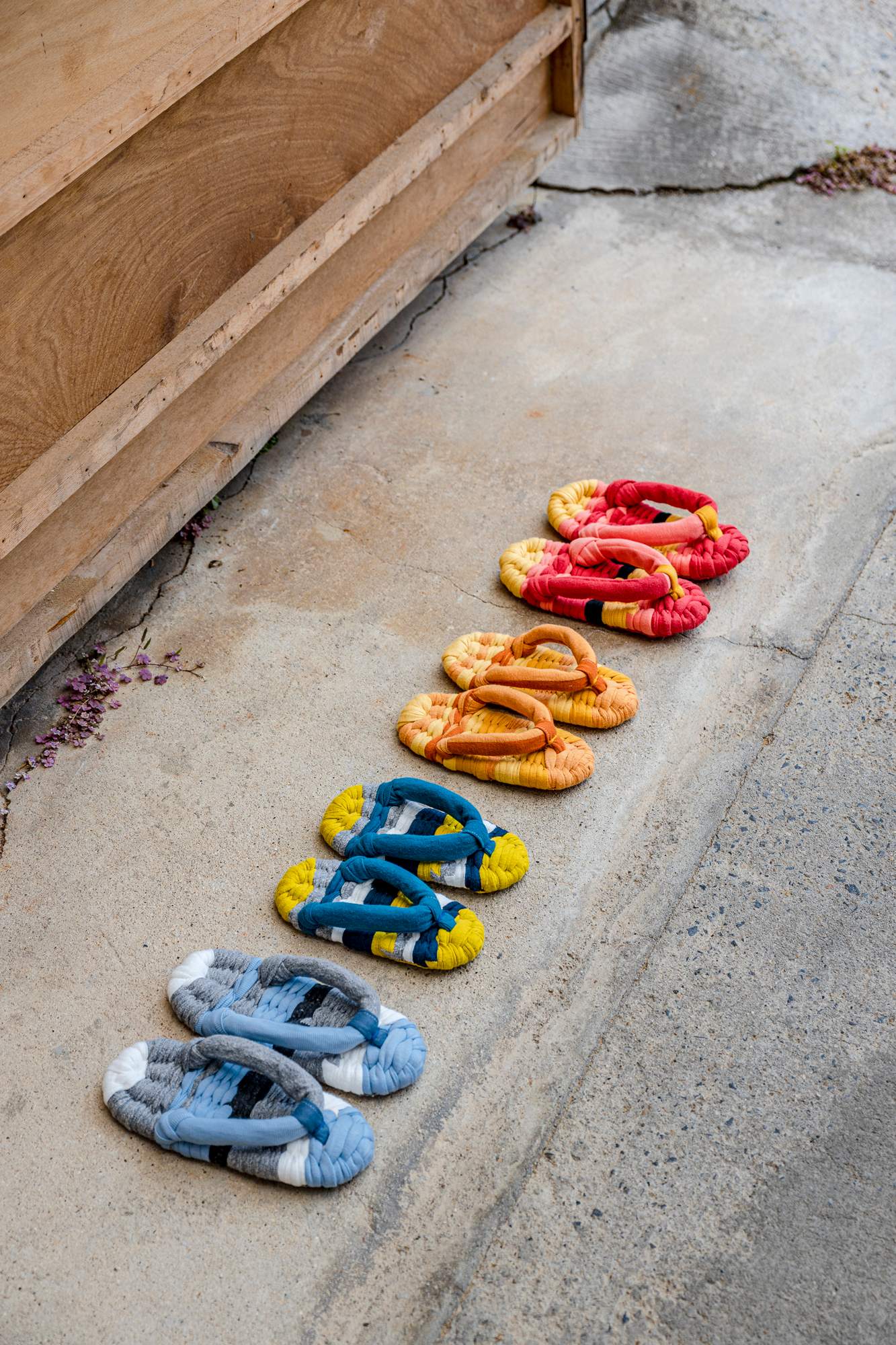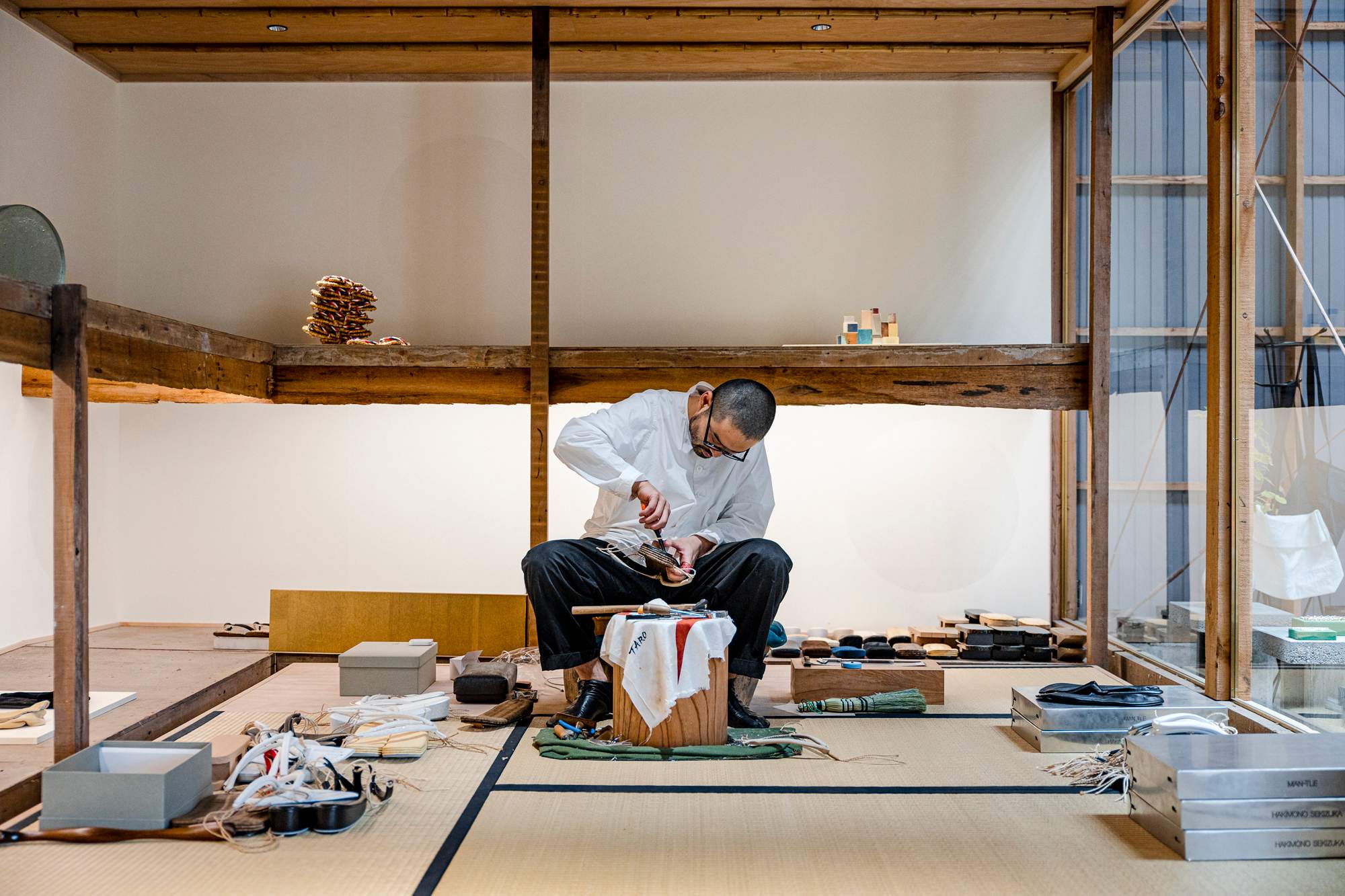 Celebrated fashion retailer Sonya Park had his pop-up at her Arts&Science shops in Tokyo and Kyoto. Made with traditional skills and modern design aesthetics, Sekizuka's sandals can be sported with everything from vintage military trousers to neatly cropped chinos and colourful summer skirts.
Sekizuka also sells a small inventory of clothes and accessories at the gallery-cum-pop-up space. "Everything I carry has a story, so it was important to have a space where customers and I can engage in conversations," he says.
hakimonosekizuka.com
After beginning his career in fashion with French shoe brand Paraboots in Tokyo, Sekizuka moved into the hospitality industry. At a top ryokan in the mountainous peninsula of Izu, he became skilled in the art of hosting guests, while also sourcing the perfect souvenirs to sell to them. "At one point, I sourced zouri from a Kyoto maker and got along with them really well," he says. When I told the zouri company that I was leaving the inn, they said, 'Come to us.'" Sekizuka worked with the brand in Kyoto for six years, learning the art of sandal making before striking out and setting up his own atelier in 2020.