Retail / Global
'Hood intentions
How do you conjure retail magic away from major thoroughfares? Three fashion-shop owners share their winning tricks. Their approaches include nurturing clients in their neighbourhoods, running events that draw the like-minded from further afield and teaming up with other nearby businesses. An edit of sharp clothes and fetching products helps too.
Community fixture
Dictionary, Milan
Matteo Rancilio, owner of Milan clothing shop Dictionary, might wear a wristwatch but the chiming bells from the Basilica of Sant'Eustorgio in front of his business often do the job of marking the time. "It's a beautiful landmark," he says. "It feels as though I were in a historic old town, not a big city." Rancilio has spent the past 10 years earning a living in this corner of Milan's Ticinese district, alongside a park bookended by two majestic churches.
In that decade since opening, the one-time web developer-turned-menswear buyer has seen the retail landscape evolve. First, there were well-known monobrand jeans and footwear shops, which then moved to the central shopping areas. Next came streetwear and after that the athleisure boom.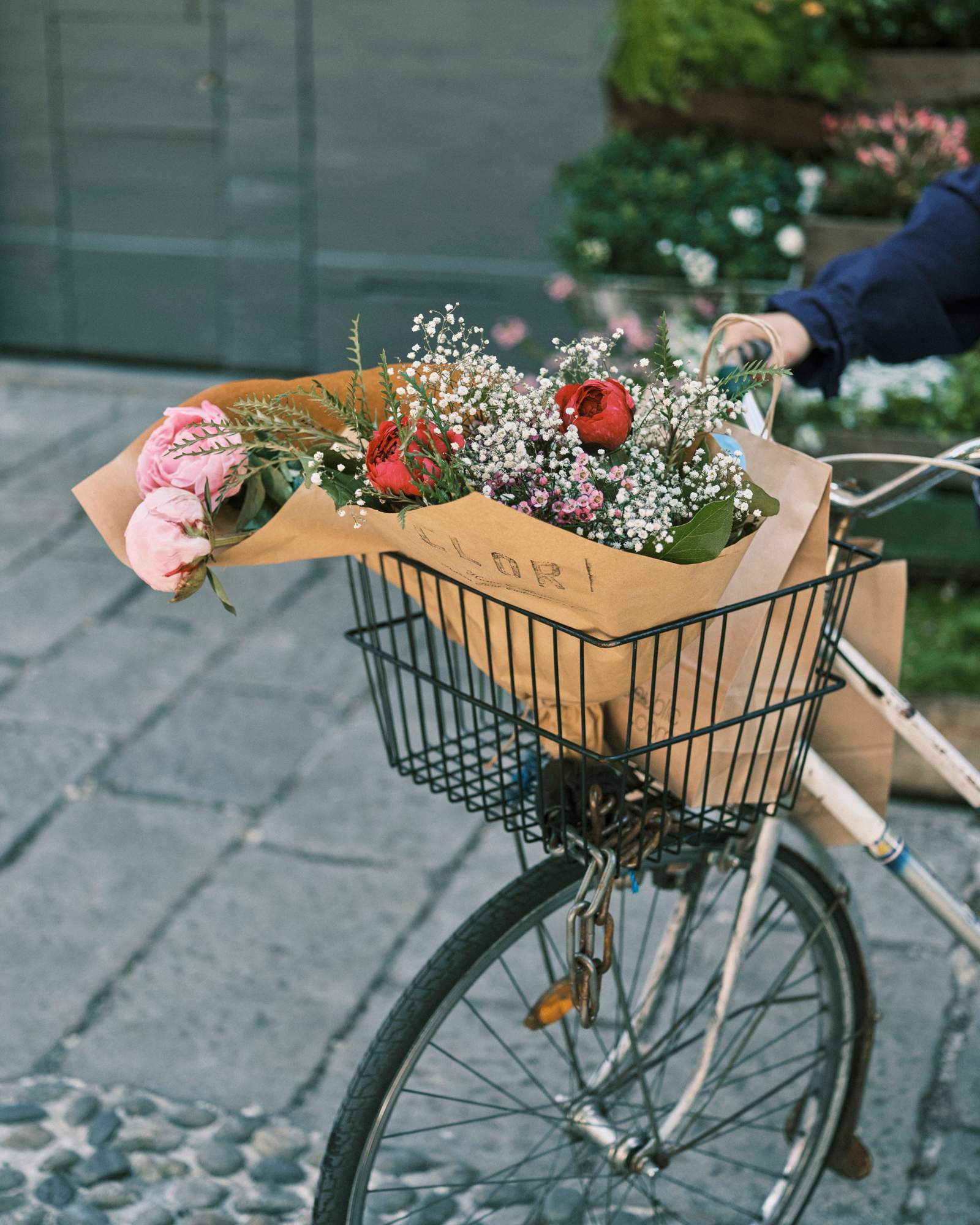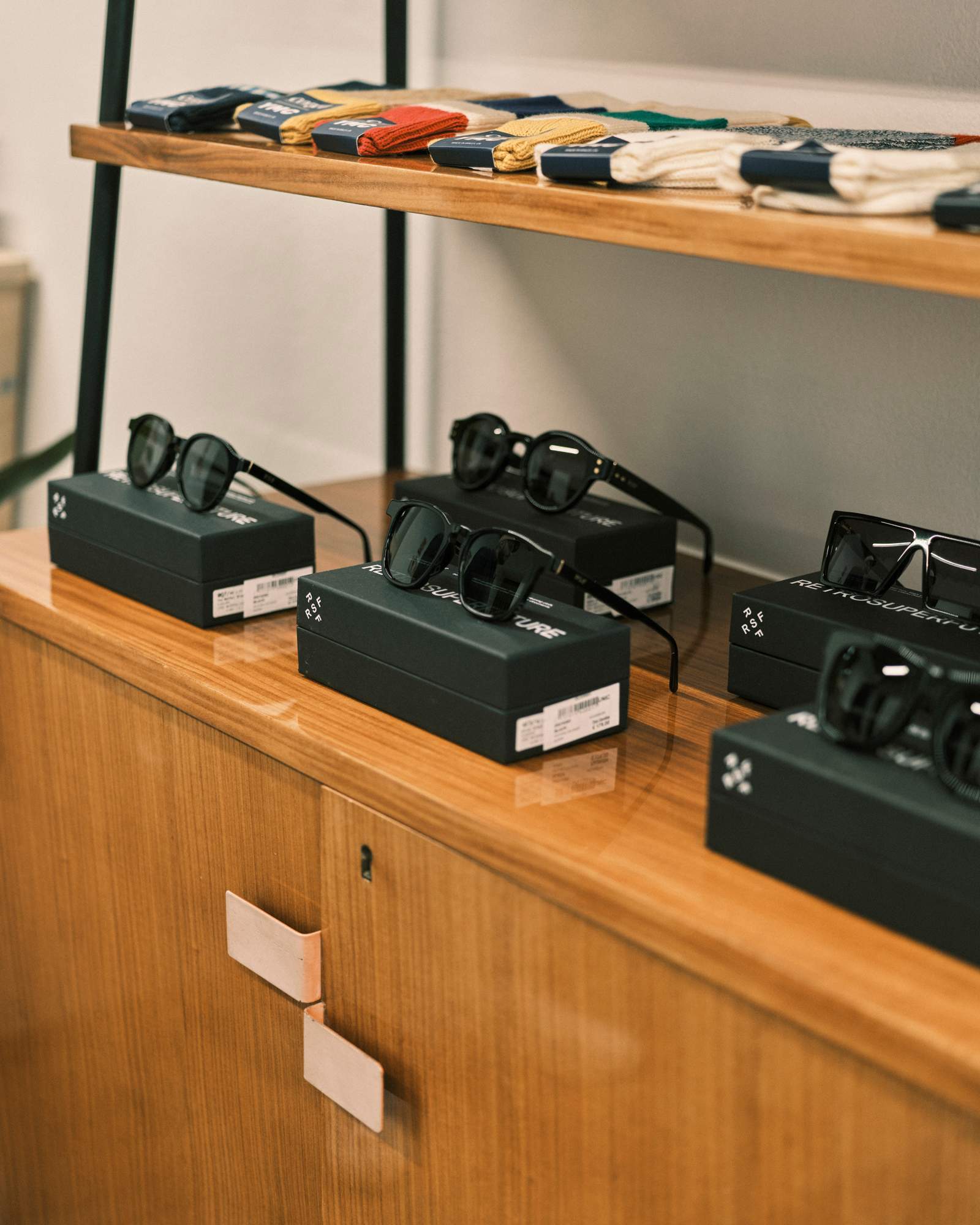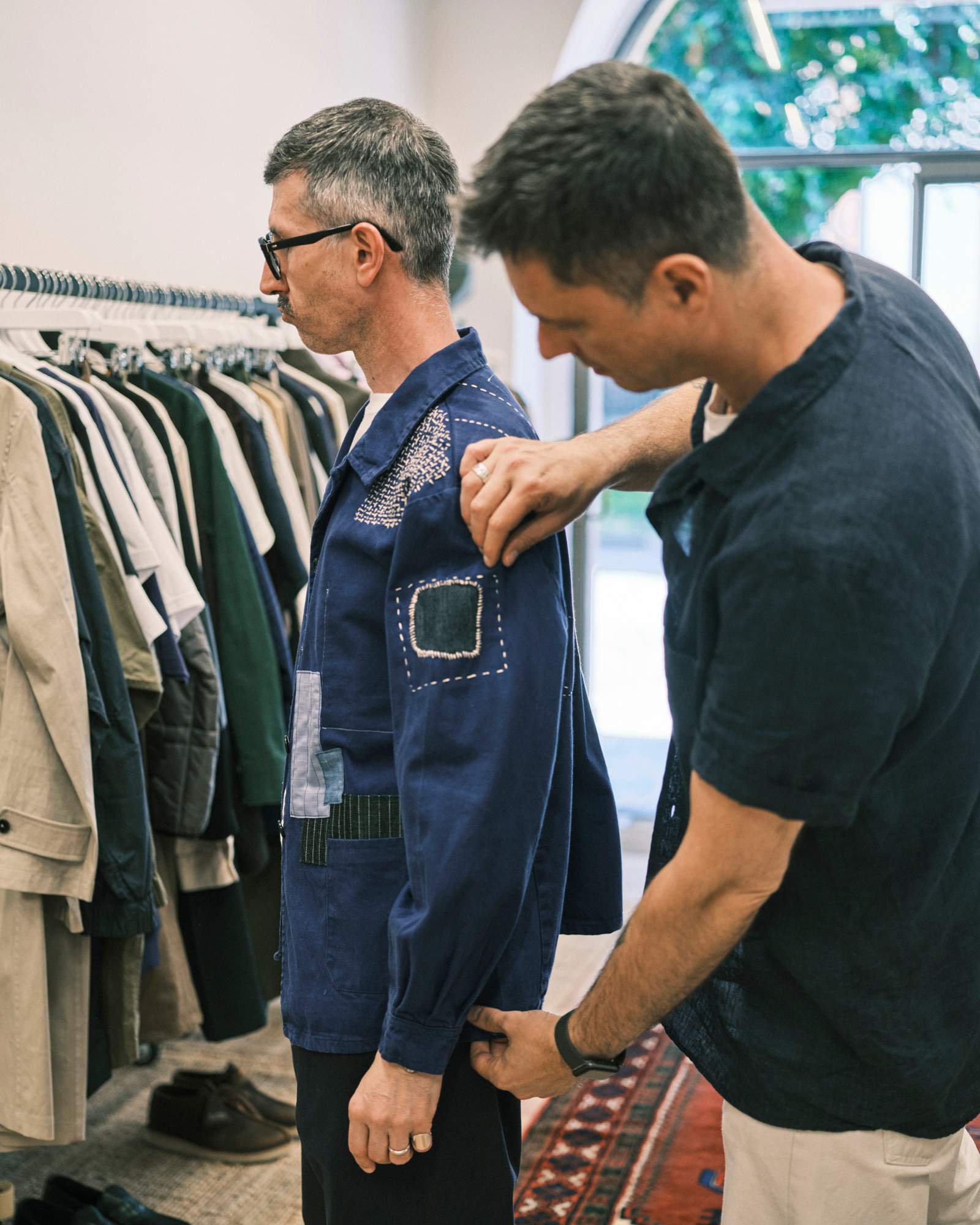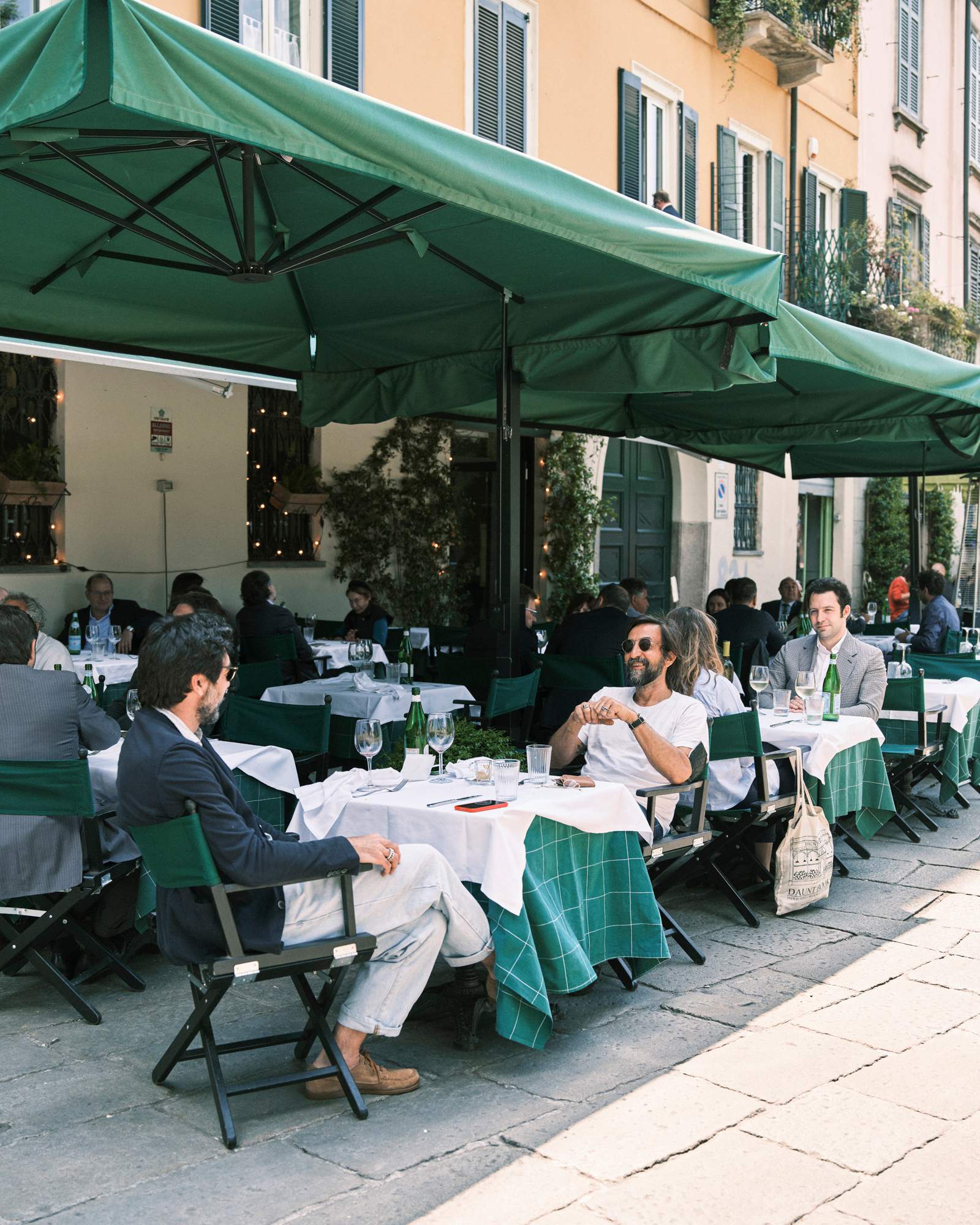 Through it all, Rancilio has built a loyal following by charting his own course. He mixes niche Italian labels, including longtime favourite Camo, with its modern jackets, shirts and trousers, along with pieces from Portugal's La Paz and ymc of London. His selection has made Dictionary a neighbourhood fixture – when he moved the shop a few hundred metres to his present address, it was after a regular client had spotted the "for rent" sign and gave him the heads-up.
On a sunny weekday afternoon when monocle drops in, Rancilio stands in front of his shop smoking and chatting with a customer who is headed to the park with his dog. "This street is great in the afternoons when people are out for a stroll, on their bikes or coming back from work," he says. "The atmosphere is relaxed, never rushed. People browse; they might stop in next door at the florist."
His neighbour, Francesco Sorrentino, who co-owns the Clori flower shop, usually joins Rancilio to catch up on the day's news. A few doors down at the restaurant on the piazza, residents are finishing off a lazy alfresco lunch, sitting under umbrellas and sipping espresso. One patron, an art director and Dictionary client, waves hello to Rancilio as he makes his way back to the office. "It's great to have a little community like this all together in one spot," he says. "It makes city life much more pleasant." 
dictionarymilano.it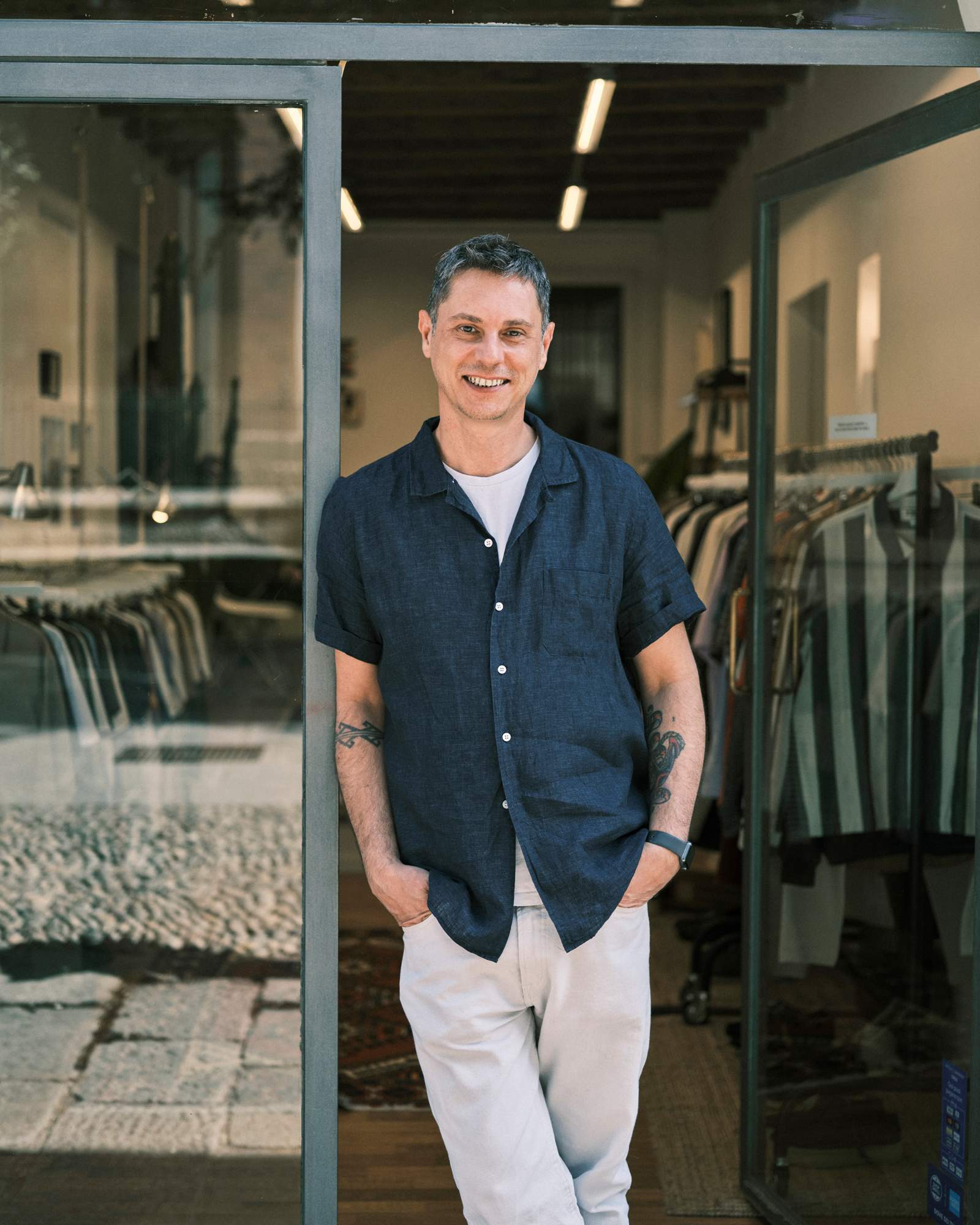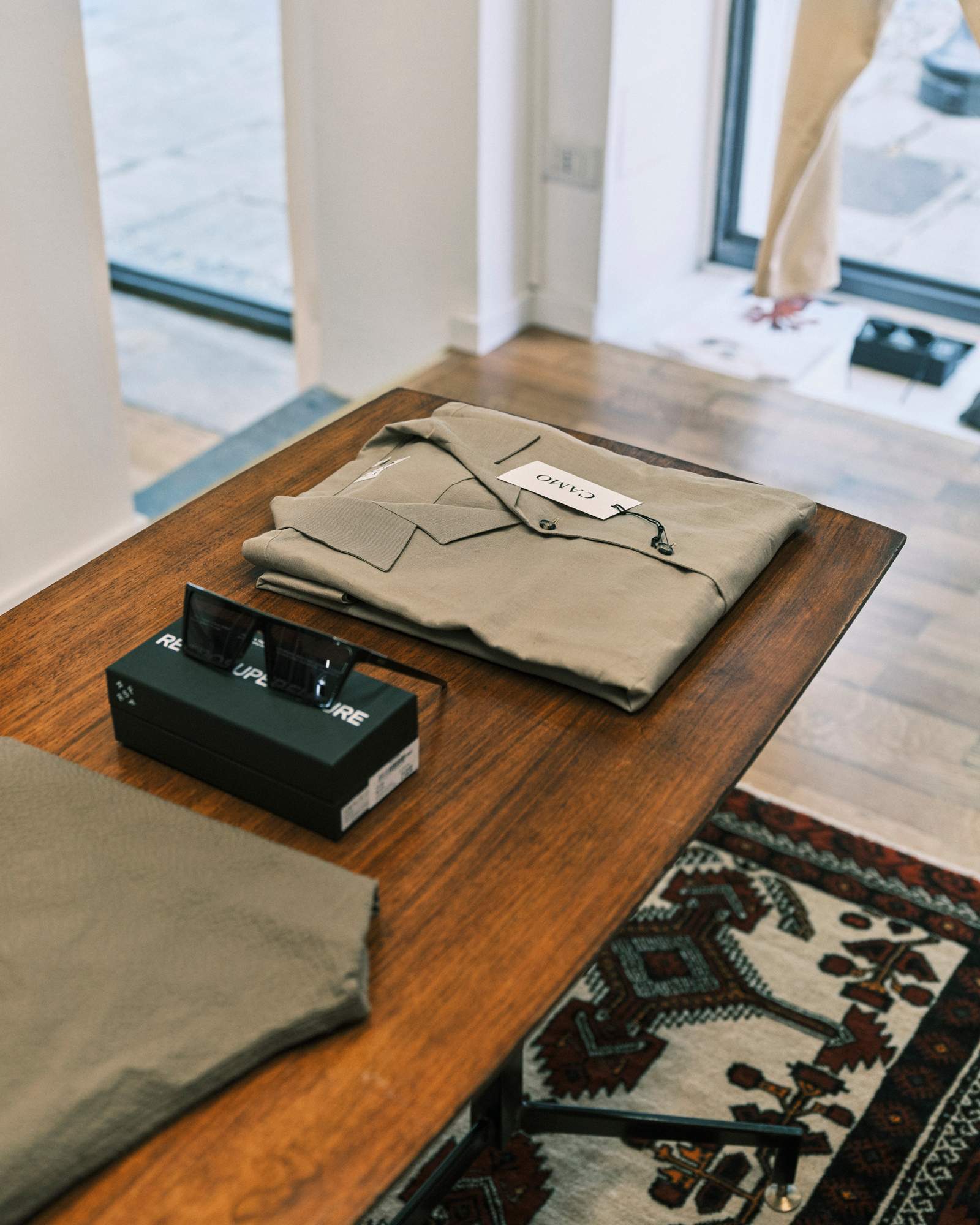 Guide to the neighbourhood:
E/N Enoteca Naturale
Wine bar with a cellar stocking more than 300 natural wines from European producers.
19A Via Santa Croce
Clori
"It's a great florist not just for flowers but also potted plants for your terrace," says Rancilio.
21 Via Santa Croce
Ristorante Sant'Eustorgio
"For a relaxing meal, this a good spot as it looks onto the piazza," says Rancilio.
6 Piazza Sant'Eustorgio
Paoletti di Follina 1795
A womenswear boutique selling smart looks.
8 Piazza Sant'Eustorgio
Gathering place in the sun
Centre Commercial, Paris
When Sébastien Kopp and François-Ghislain Morillon decided to open their fashion and lifestyle shop Centre Commercial on Paris's Rue de Marseille, everyone thought they were crazy. "Ten years ago the area was completely different; it was almost empty," says Kopp, who also founded trainer brand Veja with Morillon in 2004. "There were a lot of tanneries around here; it was kind of midway between artisanal and industrial but it was my favourite street in Paris. It's beautiful and very calm. There aren't a lot of cars and it's close to the canal."
Today, Centre Commercial is established as a platform for European brands with a commitment to transparency of production, such as A Kind of Guise, Paraboot and Patagonia, and has attracted an international following. "We met lots of people along the way when we were doing Veja and this store is dedicated to them," says Kopp, about his experience researching suppliers to produce sustainable trainers. The neighbourhood has since completely changed, with small businesses moving from the increasingly touristy Marais district nearby. When monocle meets the owners one morning, the street is buzzing with activity. There is a queue trailing out of the nextdoor bakery, Du Pain et des Idées, and people are soaking up the sun on the terrace of the café opposite the shop.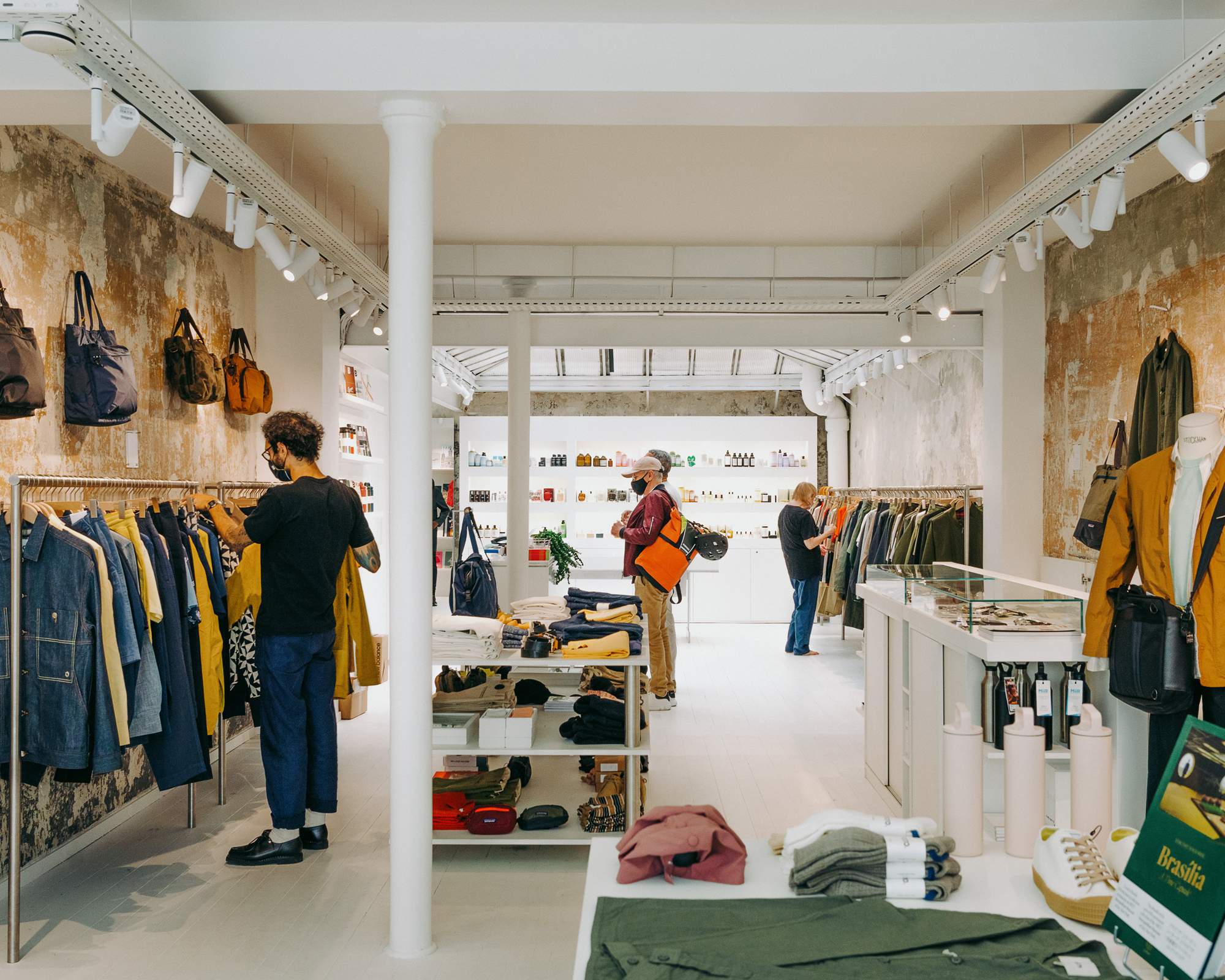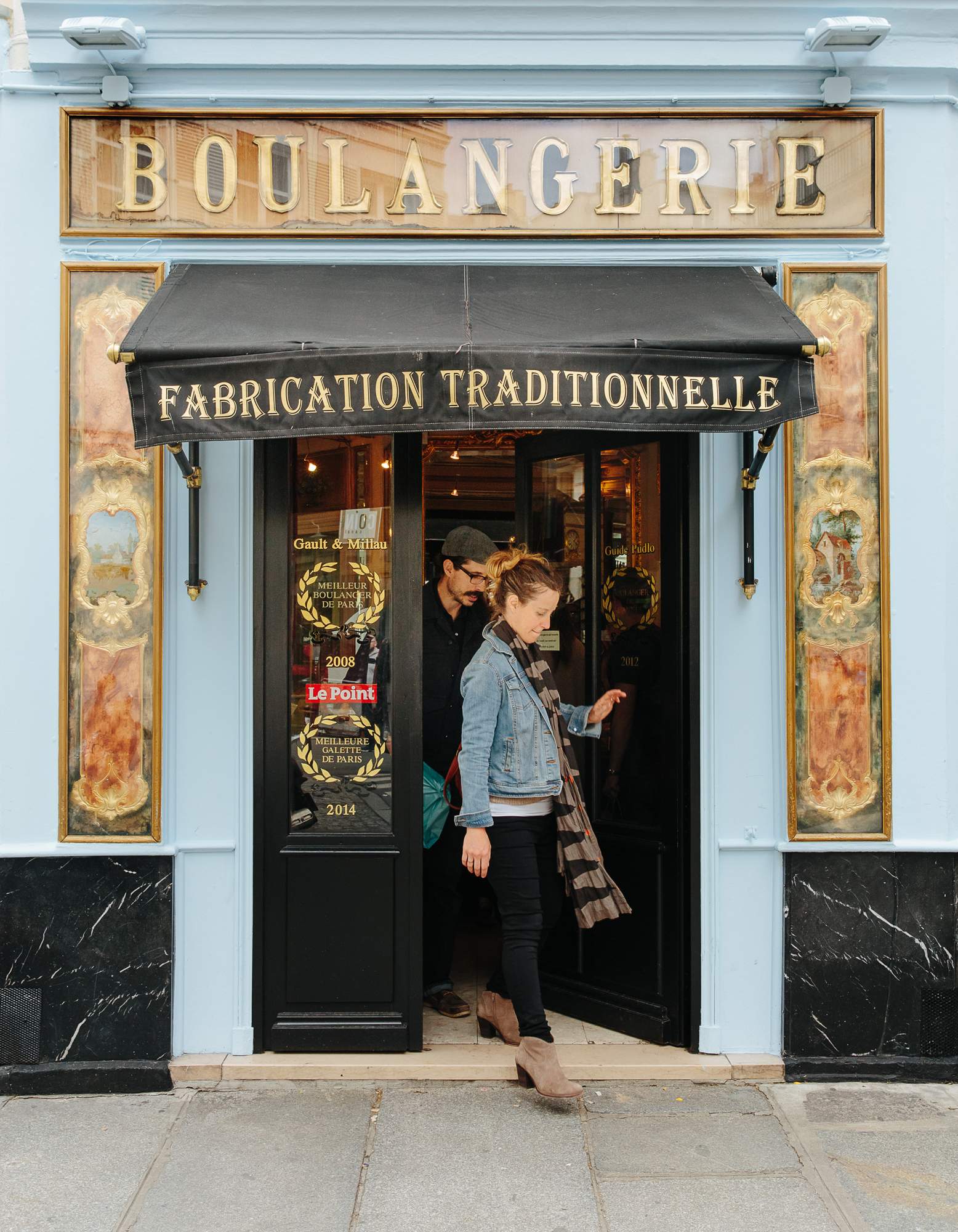 The success of the retailer is due in no small part to the owners' dedication to making the shop a community hub by hosting regular events, which help to attract people to the once-dreary area. "We knew that to promote it we had to give it a life because very few people walked past," says Kopp. They have done everything from book launches to a cocktail party to promote a renewable-energy company. They also opened a second shop in the Latin Quarter in 2017 and Centre Commercial Kids, which opened around the corner in 2013, has the same ethos, teaming up with a neighbourhood bakery and florist to host workshops.
Kopp has a packed programme of events for the coming months. "I like having a shop that you can visit and not buy anything," he says. "That's a good sign. You can come here, talk about a project and go away having had a good time. That was the idea behind it." While he admits that selling online has become essential, Kopp believes it is no substitute for bricks and mortar. "There needs to be something behind the screens. People need a place to gather and meet different people. We believe very strongly in this."
centrecommercial.cc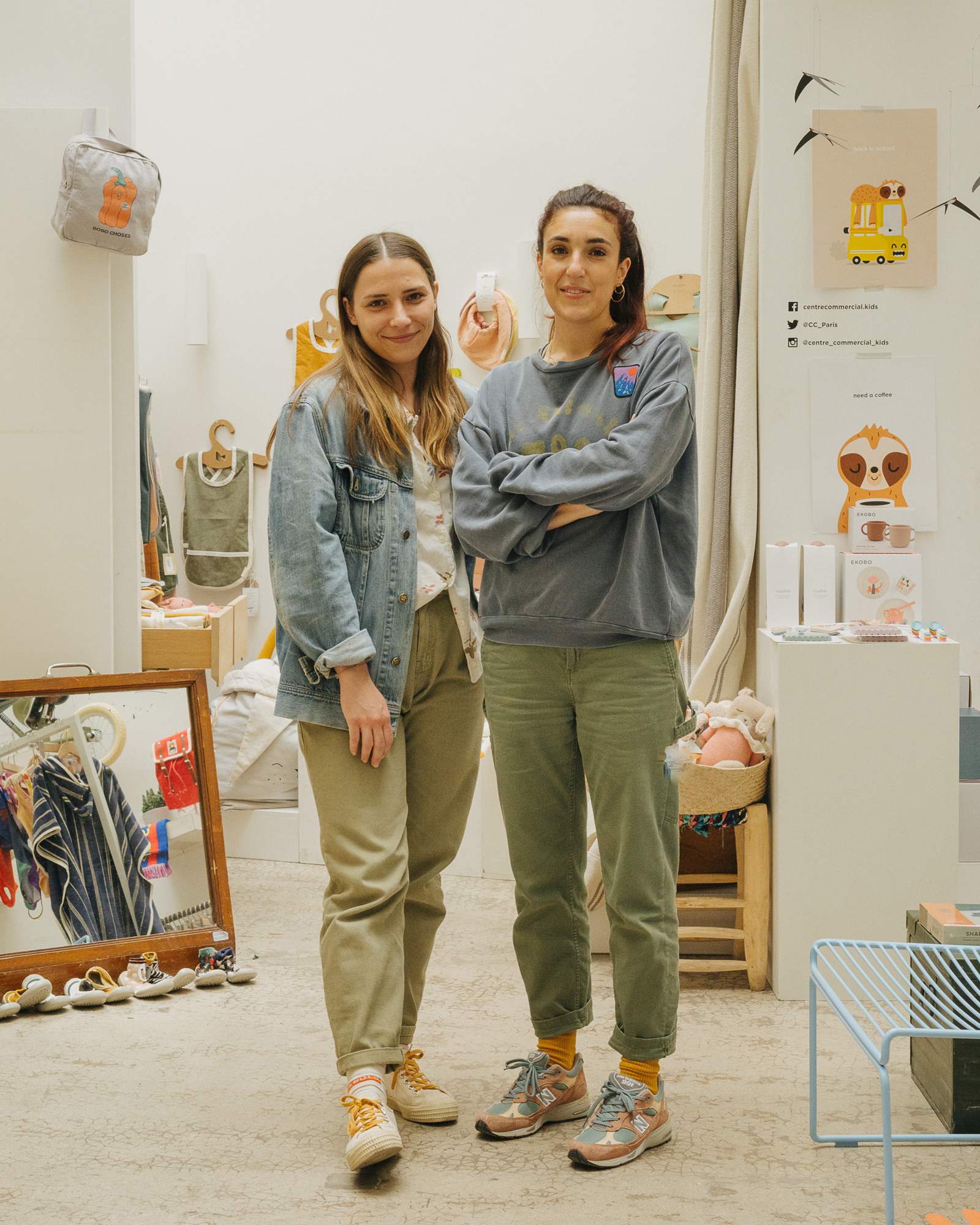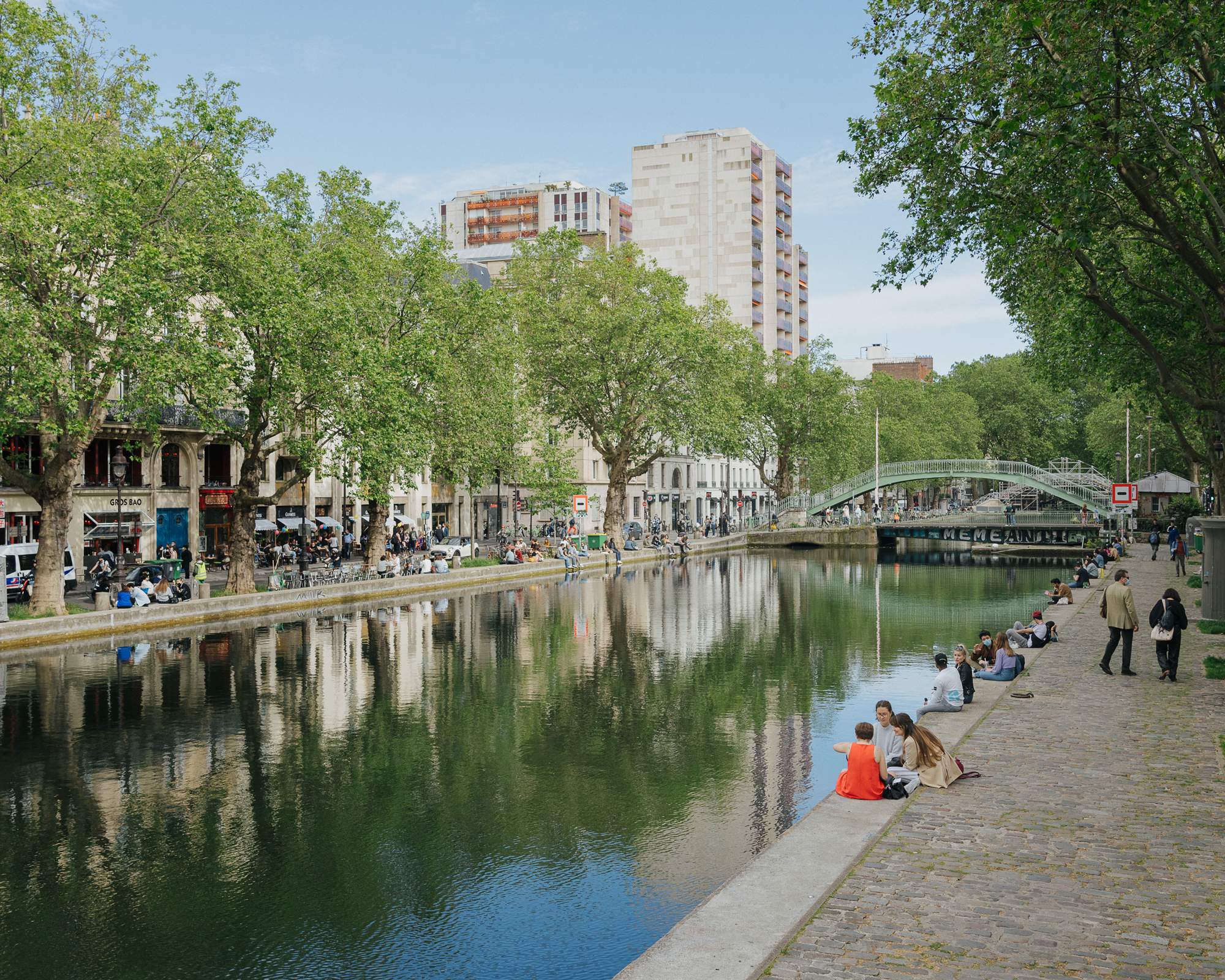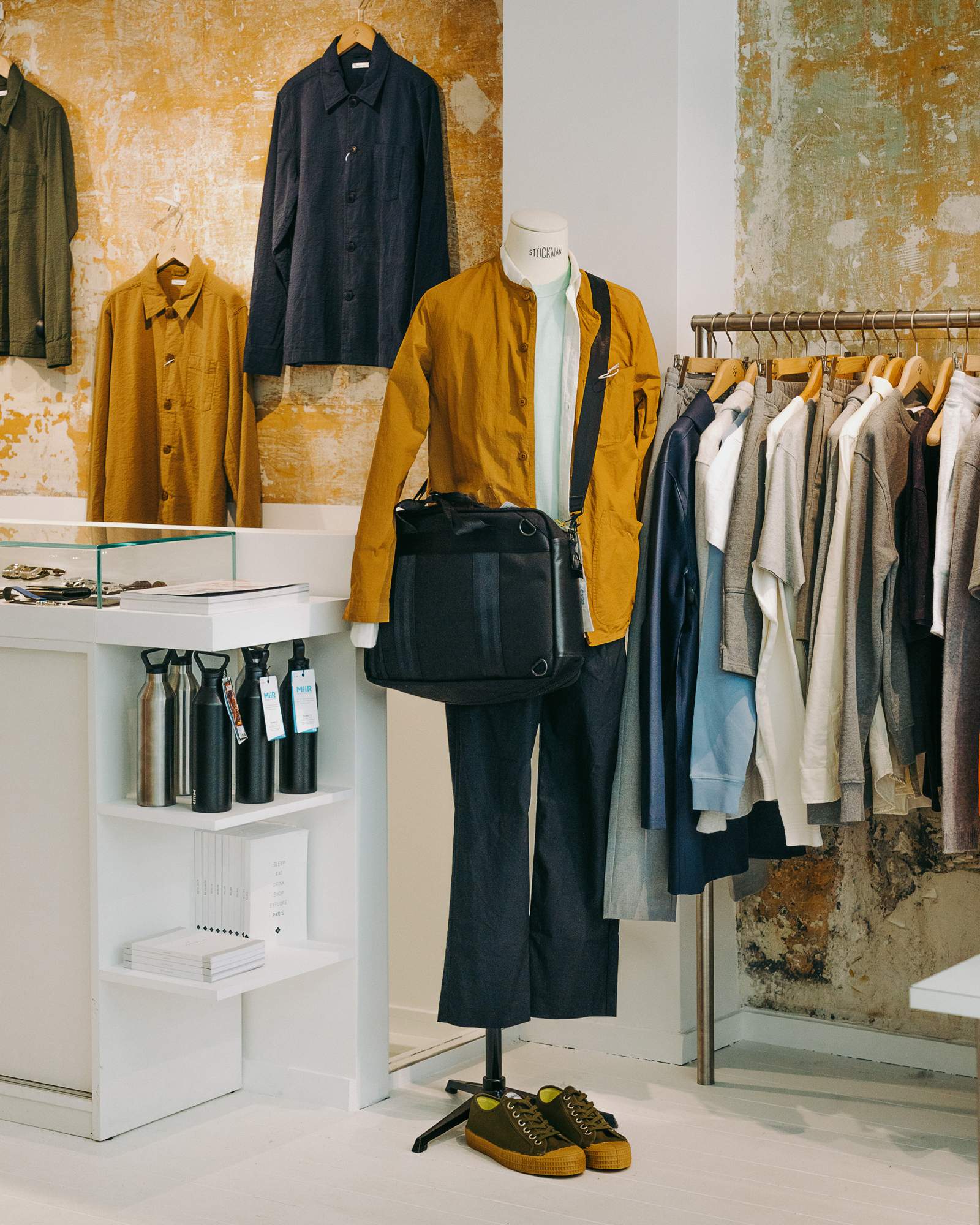 Guide to the neighbourhood:
The bakery next door is one of – if not the – best in the city (even though it's closed at weekends).
34 Rue Yves Toudic
Les Voisins
Tapas bar where the team go for lunch or an evening aperitif.
27 rue Yves Toudic
IMA Cantine
A restaurant on the Canal Saint Martin that serves organic, vegetarian dishes.
39 Quai de Valmy
La Galerie des Lunettes
"The best selection of glasses in Paris," according to Kopp.
27-29 Rue Yves Toudic
Centre Commercial Kids
The children's version of Centre Commercial opened in 2013, with brands such as BigStuffed.
22 Rue Yves Toudic
Street value
Voo Store, Berlin
No signage indicates the existence of Voo Store on Oranienstrasse in Berlin's Kreuzberg district. Yet cross the nondescript threshold and you will discover a sunny inner courtyard, in which a small community bubbles with creative energy. The shop is a pared-back concrete space offering established and up-and-coming luxury fashion brands, artisanal homeware and fragrances, cult magazines and coffee-table books. Beyond the shop's tiled façade, the courtyard is populated by impeccably outfitted Berliners, drinking coffee and socialising.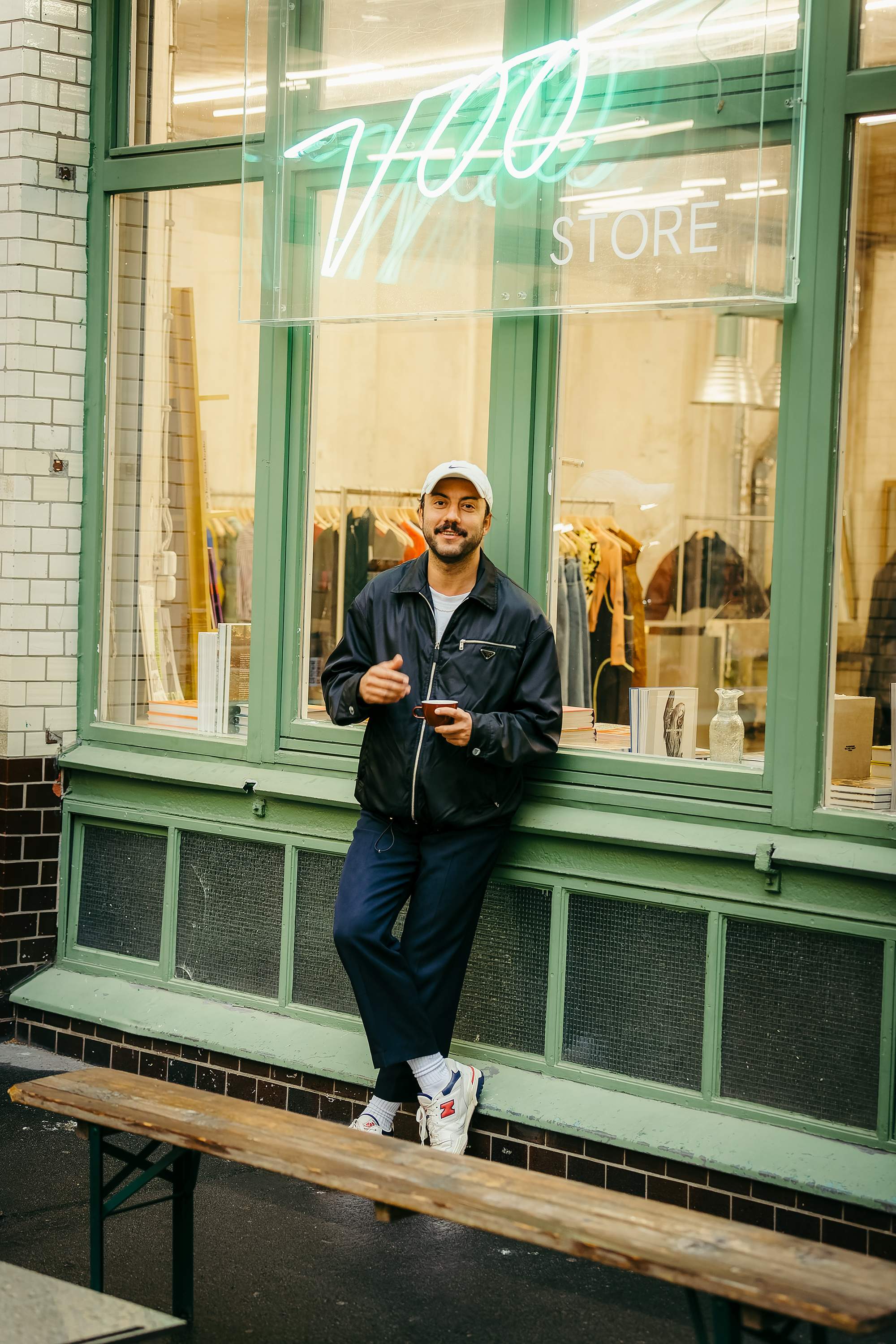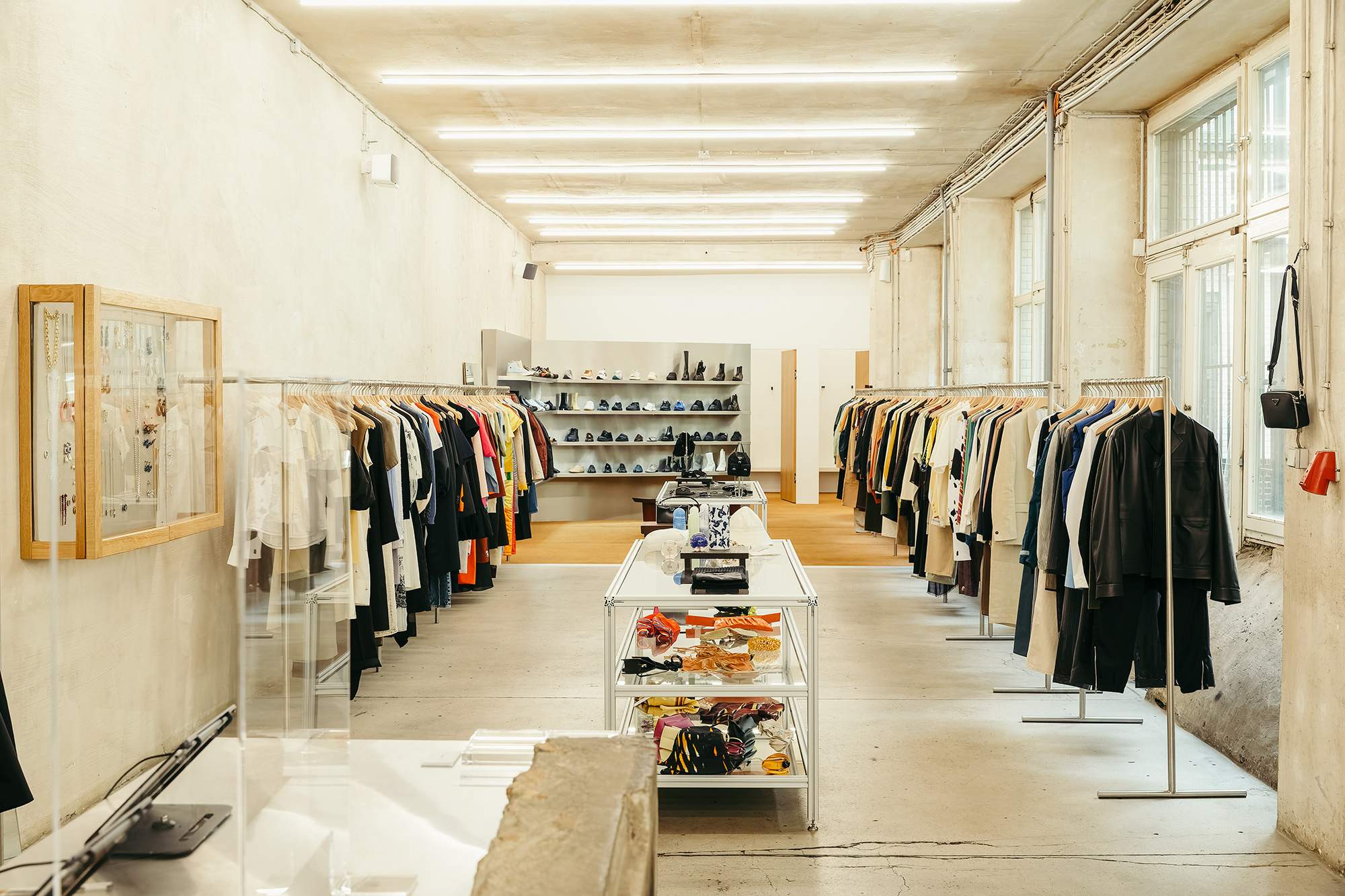 "I'm not interested in having a place where people just go to buy something," says Yasin Müjdeci, who founded the concept store in 2010 with his brother Kaan. The Turkish-born proprietors of Luzia, a beloved Oranienstrasse café-bar a few blocks away, had been planning to open a nightclub when they realised that the lack of fashion retailers in the area presented an opportunity. "I wanted it to be part of Kreuzberg so I knew it would never be a typical boutique," says Müjdeci, going on to describe the neighbourhood's mix of artists and punks, and its large Turkish community.
The duo started Voo Store on a shoestring, mostly organising events and selling a collection of items chosen with more passion than calculation. "In the beginning it was like a small collective," says Müjdeci.
Today, Voo offers a meticulously put-together selection of luxury brands, from Prada to Kreuzberg's own GmbH. And, after a well-timed renovation in 2020, the space looks sleeker than ever. Still the shop's founding spirit remains unchanged. Business decisions are made based on personal preference, not sales figures. "If I don't think a design is interesting, I just won't buy it for the shop," says Müjdeci. "We have no background in fashion retail so we don't really follow the rules." 
While the space has proved popular, the owners' simple grassroots business model sets it apart from other high-end developments in the area. "Gentrification is when someone from outside the community comes with a lot of money, buys a place and changes it," says Müjdeci, noting that their approach in not deliberately targeting wealthy customers and emphasising the incubation of Kreuzberg's existing diverse and creative population has proven successful. "Voo is not like this. We are living here and we are doing something different."
vooberlin.com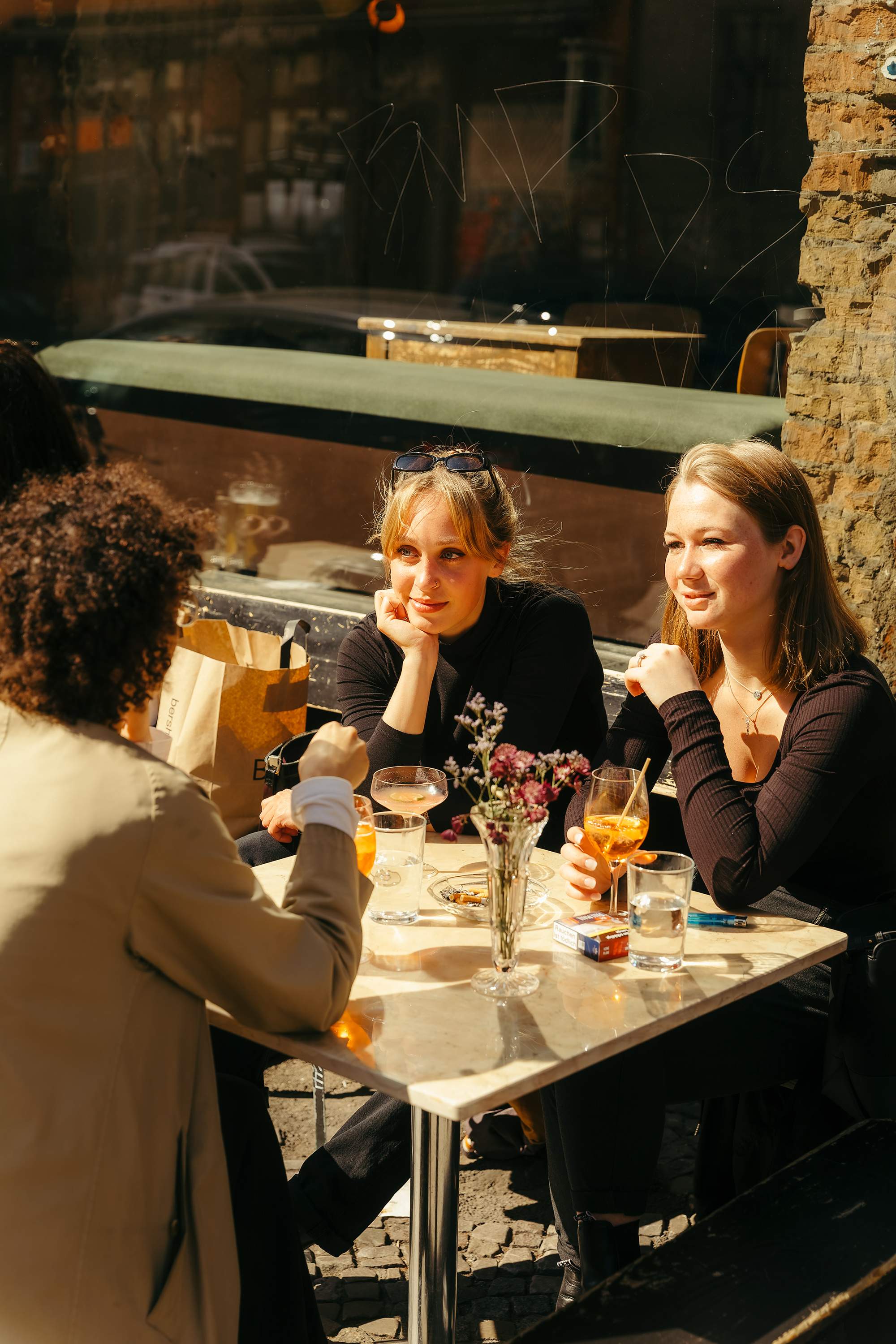 Guide to the neighbourhood:
Toki
Tucked in Voo, this small café offers excellent coffee and people-watching.
Oranienstrasse 24
Kisch & Co
An attempt to force out this bookshop and gallery is being fiercely resisted by the community. 
Oranienstrsse 25
Blumen Dilek
No-frills flower shop that is open 24 hours a day, seven days a week.
Oranienstrasse Ecke
Café Luzia
This laid-back café and bar was the Müjdeci brothers' first business on Oranienstrasse. 
Oranienstrasse 34
Images: Andrea Pugiotto, Felix Brüggemann, Alex Cretey Systermans