Art / Greece
Reformed character
Athens has a vast new cultural space – but only for two years. Neon will continue its nomadic existence but before it leaves, it plans to deliver a cultural hit to a quiet neighbourhood.
Inside the glass-roofed atrium of a former tobacco factory in Athens, there's a noticeable buzz: works are being installed, crates shifted, pallets unloaded, and old friends are greeting each other. Everything is almost ready for when this huge space will reopen its doors after being transformed into the city's newest contemporary art space, renovated and managed by cultural foundation Neon.
"This space is the agora, the meeting point of the exhibition," says Neon's director Elina Kountouri, as natural light spills in. "It's quite special to see contemporary art in this way. We only switch the lights on in the evening."
A vestige of Greece's industrial past, the complex comprises eight large buildings. For decades, half of the 1930-built factory lay idle, while the rest is home to the government's Hellenic Parliament Library and Printing House. Finding a venue of this scale in Athens is no mean feat, which is why when Kountouri first visited it back in 2016, she knew she was onto something special. It was a space grand enough to host an exhibition that would mark the bicentennial of the Greek revolution.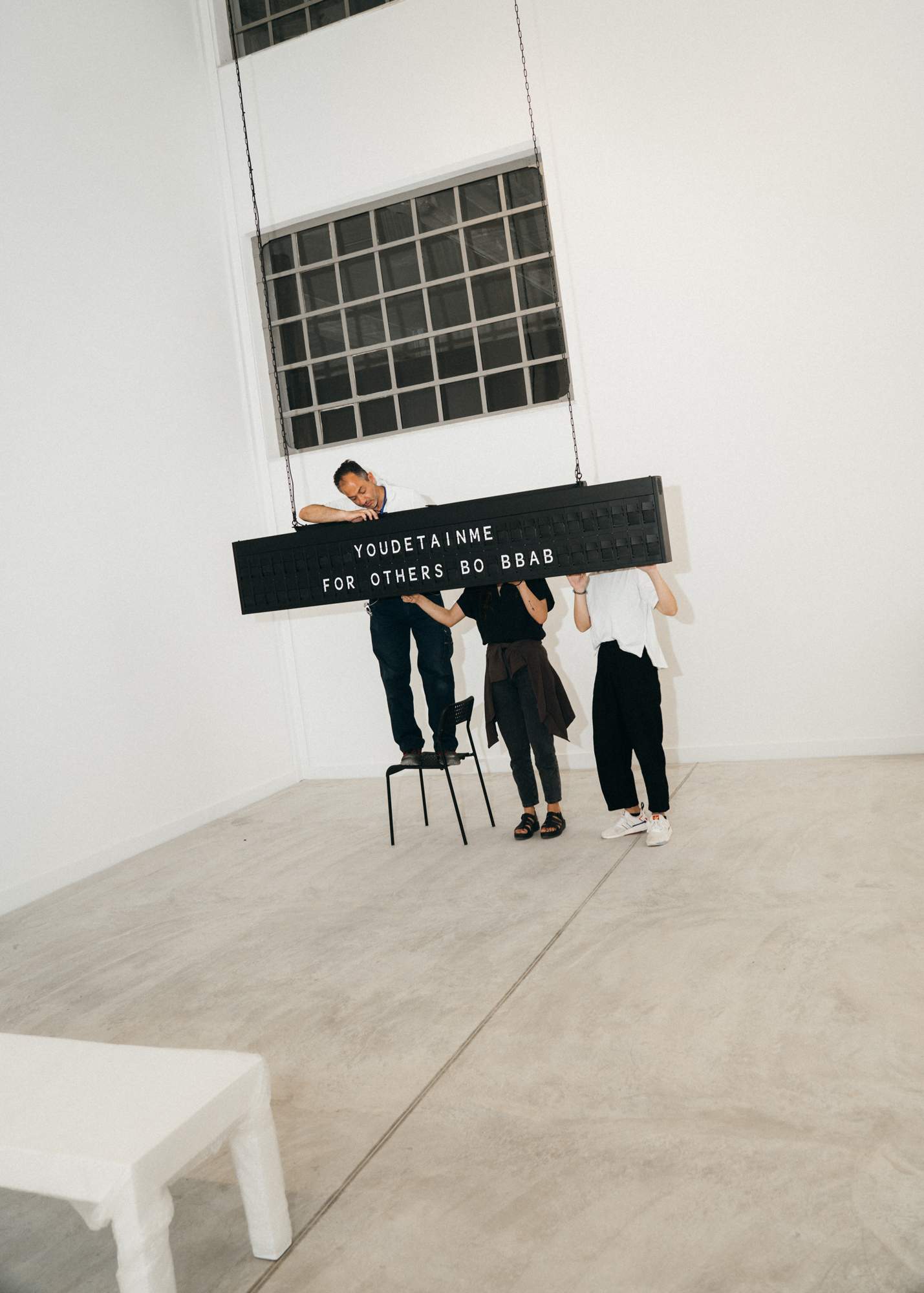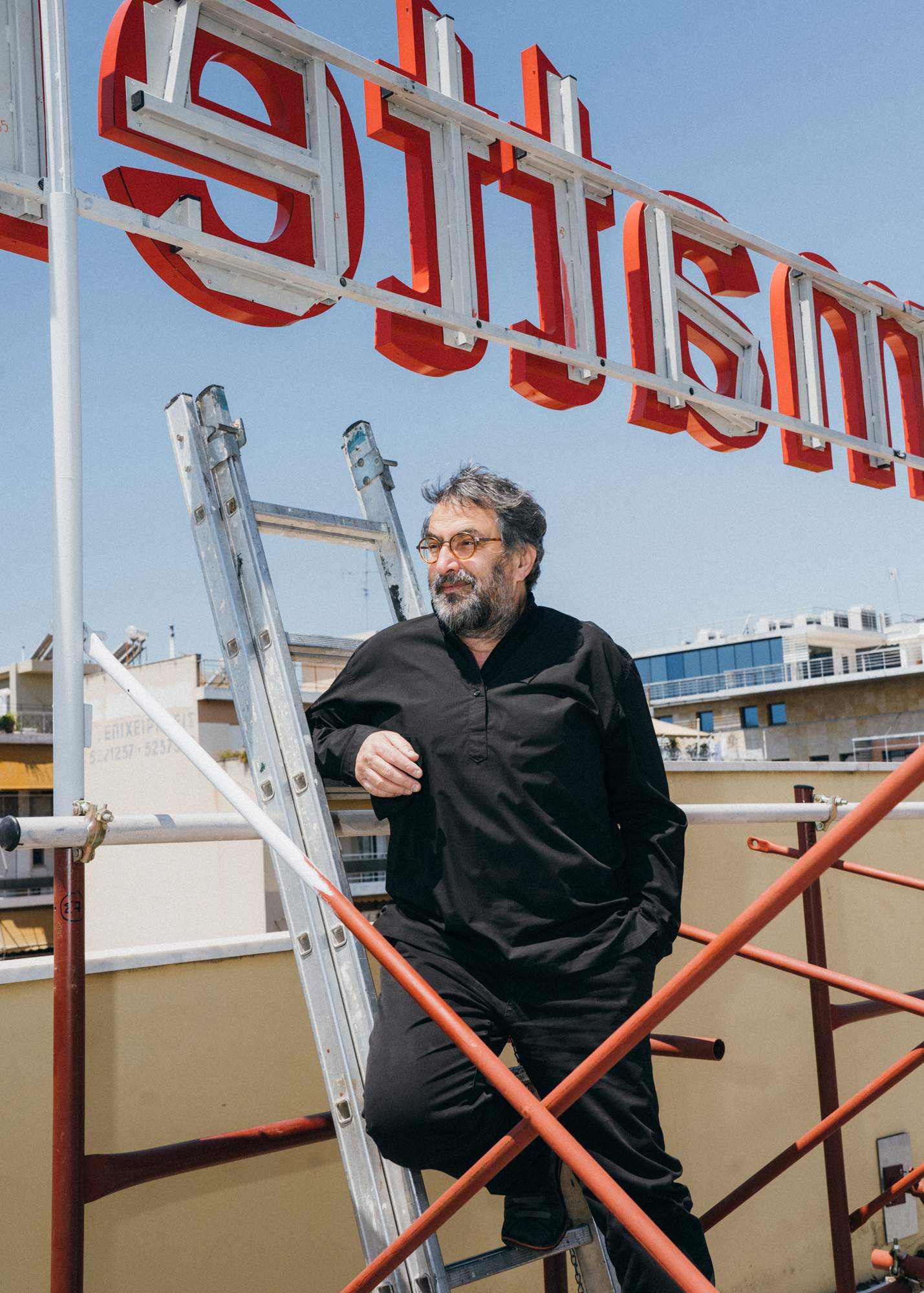 After getting the green light from the Hellenic Parliament to refit the space, she started assembling 59 artists for a spectacular opening show: Portals is an exhibition bringing together works from international heavy-hitters including Irish visual artist Daphne Wright, and sculptors Do Ho Suh, a South Korean, and American Robert Gober, as well as Greek artists Maria Papadimitriou and Kostas Bassanos. "It's all about how we're emerging from the other side of the 'portal' and uniting again after everything we've been through," says Kountouri of the show's title. Having conceived the idea at the start of the pandemic, she managed to turn the exhibition around in just over a year.
This is not Neon's first intervention into a public building: in the past, the foundation has taken over the Athens Conservatoire and the National Observatory, both of which were turned into temporary cultural spaces. Still, the current €1.2m makeover and exhibition is the largest and most ambitious to date. "We don't just curate our exhibitions; we take it upon ourselves to renovate each space with our own in-house architect," says Kountouri, flicking on the switch to Mumbai-based artist Shilpa Gupta's installation, an airport-style display with rotating characters and words.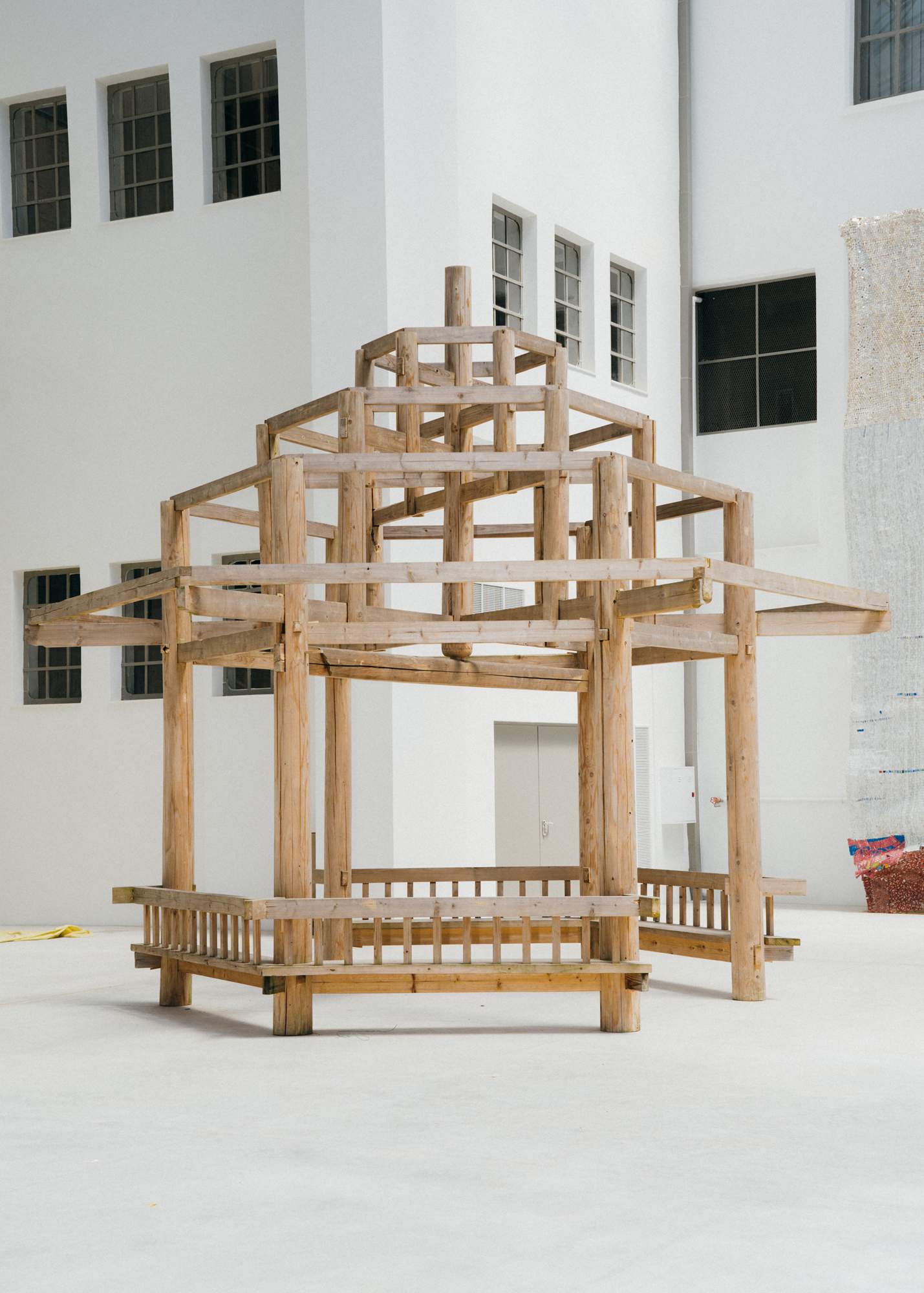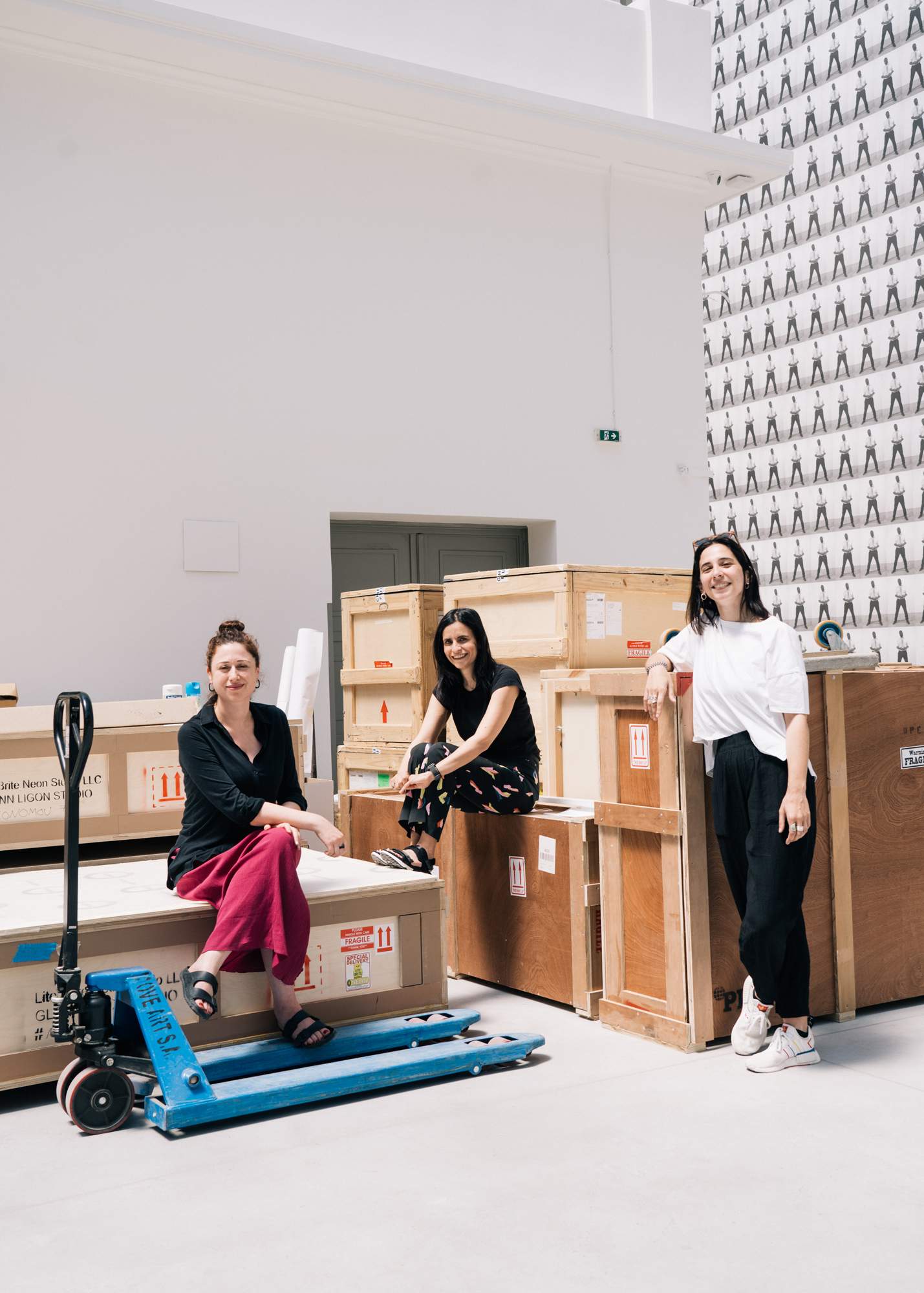 A sense of scale and intricacy is a motif that runs through many of the pieces for this formidable debut show. On one side of the atrium, Cypriot visual artist Maria Loizidou is displaying a work made up of three sheets of white thread, woven together with 516,000 fine knots. "I wanted to create a contrast between the heaviness of the steel and glass roof above, and the lightness of the silk and cotton," says Loizidou. On the wall opposite, Ghanaian artist El Anatsui has created a mural of metal sheets, made from reclaimed bottles to symbolise transatlantic trade. Meanwhile, the wooden pavilion built by Vietnamese artist Danh Võ to stand in the middle of the exhibition floor acts as an exploration of public space and was constructed and installed with the help of Athenian carpenters. "Athens is a great place for sourcing materials and collaborating with craftsmen," says Kountouri. "They deliver quickly and in very good quality."
"It's all about how we're emerging from the other side of the 'portal', and uniting again after everything we've been through"
Further into the gallery, artist Anastasia Douka shows monocle her sculpture Anger Organizes: two tubes of anodized aluminium exploring the energy consumption of a tobacco factory's activity. "What I enjoyed most was the relationship with this space and the different layers of history," says Athens-based Douka, who obtained her master's in fine arts in the US. "This building is on a totally different scale, as if it's just landed here, especially when you compare it to the rest of the area."
There are hopes that the venue will bring a new lease of life to the low-slung neighbourhood of Kolonos, which despite being densely populated is still lacking in cultural spots, restaurants and venues. "This neighbourhood used to be busier, because it's close to the first university of Athens," says Kountouri. "We're hoping to create another centre."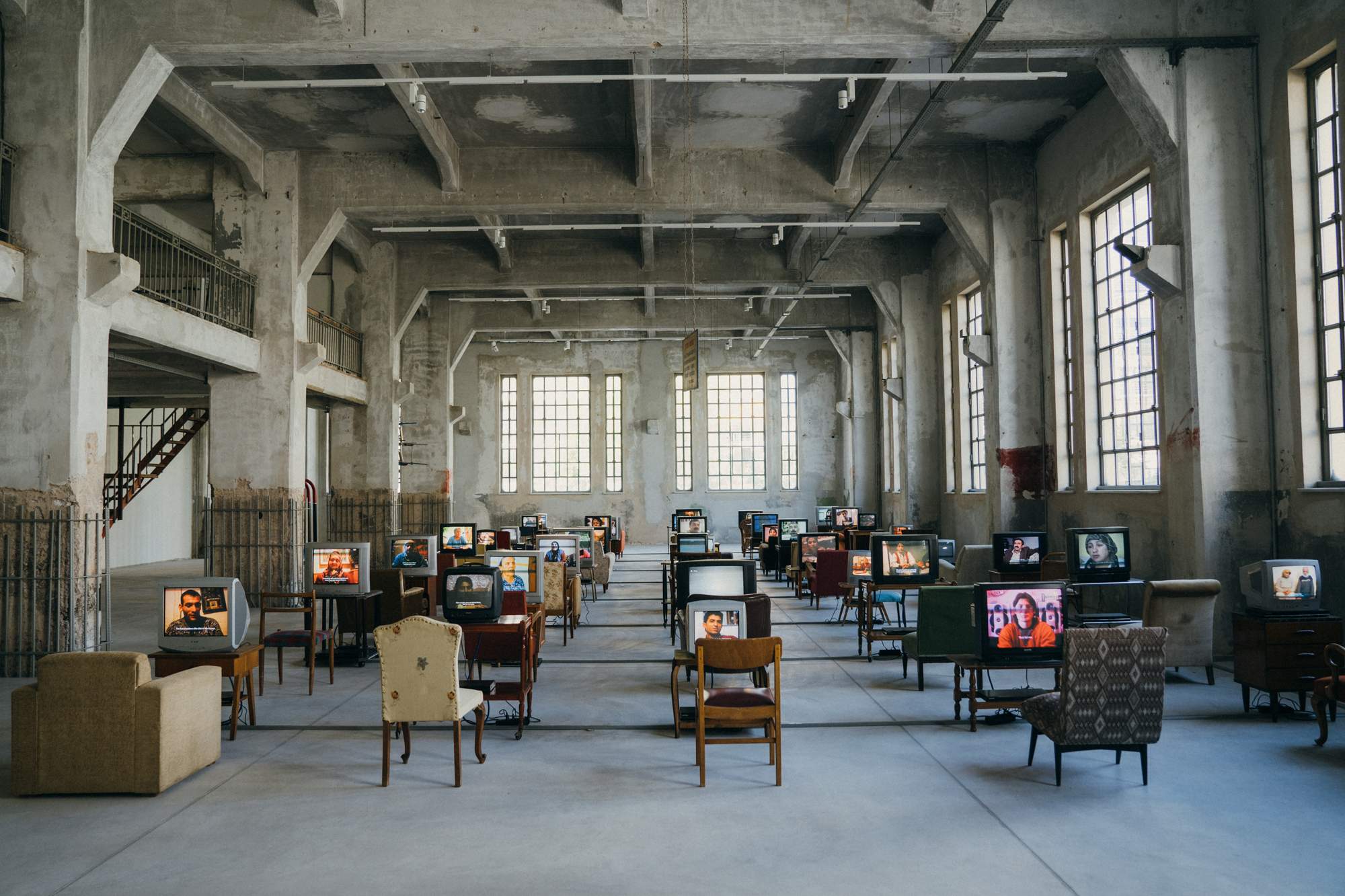 Still, this new venue remains an exception in Athens. While the city has no shortage of small galleries and artist-run spaces, large-scale spaces of this kind are rare. After the foundation's tenure of the tobacco factory ends in two years' time, the space will be returned to the Hellenic Parliament. Yet Neon sees giving up the space as a natural part of their cycle. "We're nomadic," says the foundation's founder, prominent collector and entrepreneur Dimitris Daskalopoulos. "We want spaces that inspire artists to do something differently."
Kountouri agrees that this freedom gives everyone involved an opportunity for experimentation. "When we tell people that we don't have a permanent space, we mean that our space is the city," she says. "So you have to constantly redefine it." With plenty of venues still to be spotted, transformed and rediscovered, it seems that Athens is an apt spot for perpetual reinterpretation. 
neon.org.gr