From game-changers to green capitals and suspect statues, we round up some eye-catching news from across the globe.
Moveable feasts
By Carlo Silberschmidt
A new player is entering the slow-food movement in Switzerland. Spotting an opening for a new service using mountain tracks made obsolete by the Gotthard base-tunnel, which cut journey times through the Alps, rail operator Südostbahn has launched Treno Gottardo. The emphasis on board these copper-coloured trains is to drop the pace, savour the views and now enjoy snacks and drinks in a bistro area with vending machines that offer Swiss wine and beer. The result is genuinely slow food thanks to a train that's determined not to take the quick way from A to B.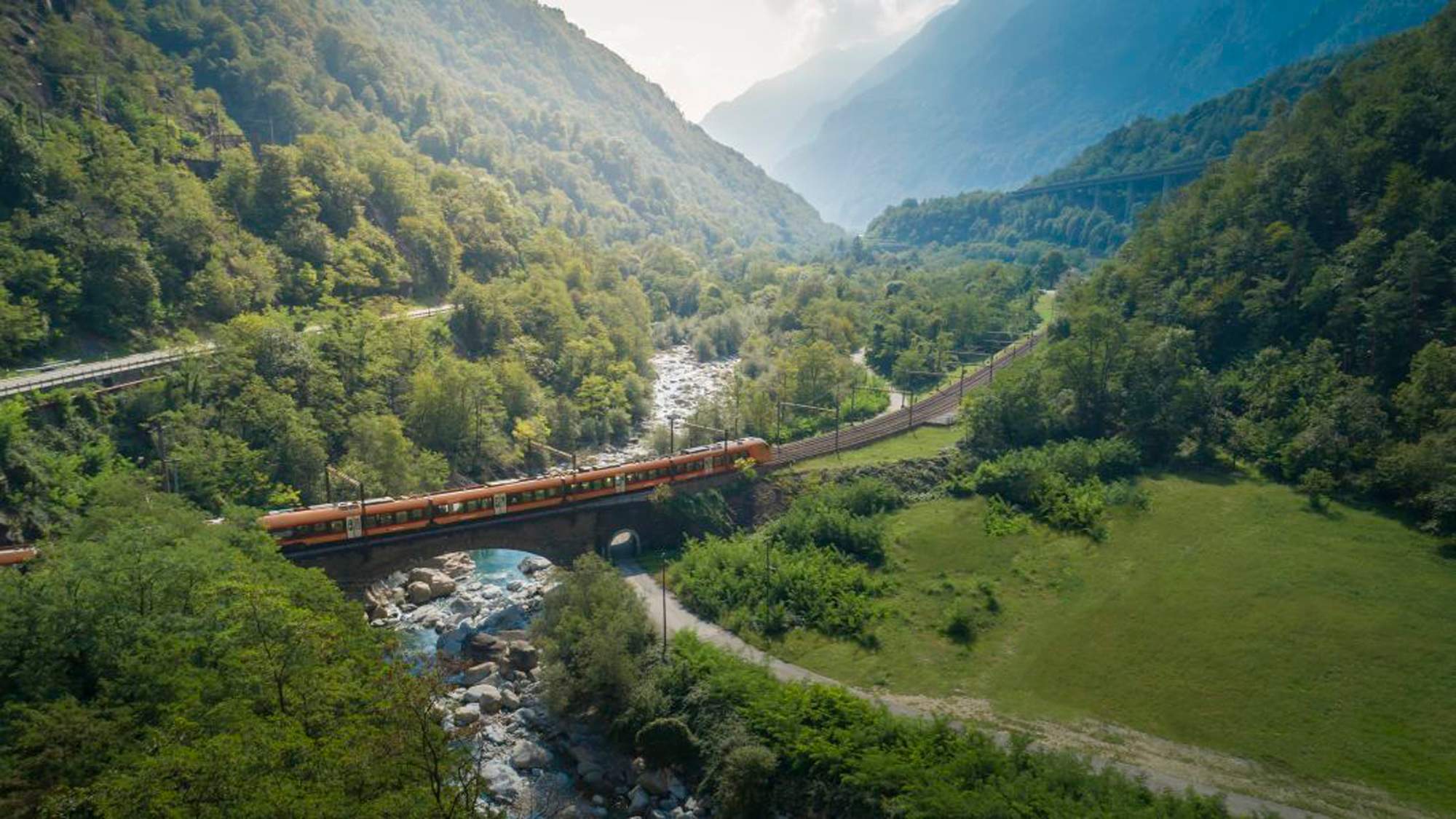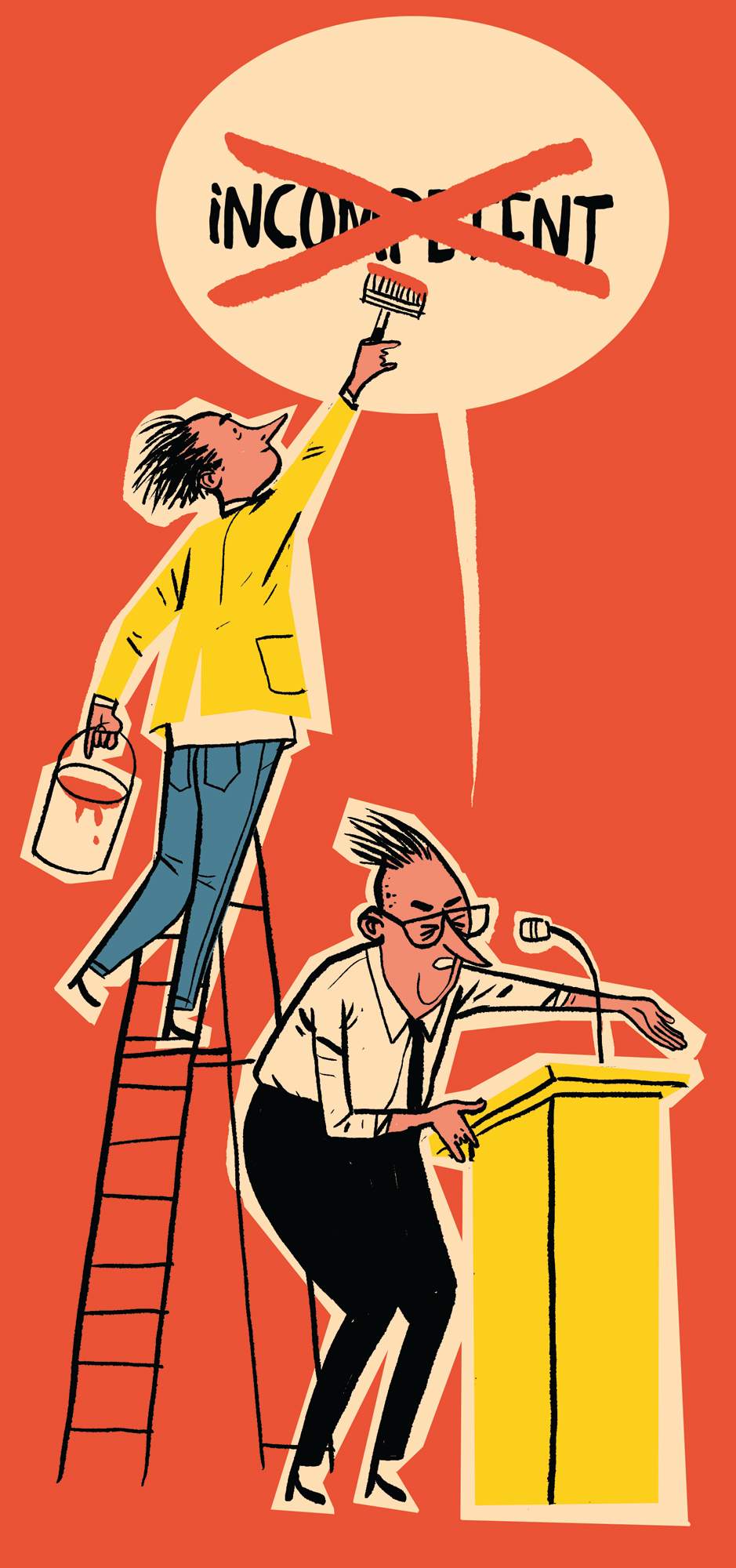 Law of words
By Andrew Mueller
When the politicians of Australia's Northern Territory seek to impugn each other in parliament, they may no longer deploy the word "incompetent". The term has been forbidden by house speaker Ngaree Ah Kit after a member took offence.
At the risk of giving Ah Kit ideas about other words to ban, we think it's ridiculous. Some politicians are incompetent and their peers should be permitted to say so. Besides, in more rumbustious legislatures, it's a minor infraction. In the past year alone:
1.
Taiwan's combustible legislators pelted each other with pig guts in a row over pork imports.
2.
Tunisian mps were injured in a bench-clearing dust-up over labour practices.
3.
Ghana's army had to intervene to stop mps maiming each other during the lively election of a new speaker.
Speaker Ah Kit's edict also risks undermining Australia's particular tradition of parliamentary repartee, in which an amount of knockabout demonstrates humour and passion – both desirable qualities in a leader. Fight on, we say. 
---
The small borough of Bierstadt in Wiesbaden, Germany, is hoping to go global after Microsoft said that it would replace Calibri as its default font. One of the new candidates? A font called, you guessed it, Bierstadt. The announcement prompted local design agency Q to create T-shirts and posters set in the new typeface. With slogans such as "Better than Georgia and Monaco" (chiding previously popular Microsoft defaults), it's a lesson in being bold and capitalising on opportunity.
---
correspondent's corner from...
Athens
By Daphne Karnezis
Moving back to Athens after 10 years in the UK, I've found myself missing the simple pleasure of a picnic in the park. Whether it's down to the sweltering heat come summer, proximity to beaches or a thriving café and bar culture, Athenians have never been ones for settling down on a patch of grass. So it was a peculiar and nostalgic sight when I recently spotted Eleftherias ("freedom") park, next to Athens Concert Hall, covered with people sharing beers, reading books or dozing under the shade of a tree.
Though the sudden shift is in part due to people getting creative during the pandemic, it seems that this welcome habit has persisted, despite bars having reopened.
The city's recent initiatives to make its parks and squares friendlier (and more bearable during the heat) have undoubtedly helped to convert Athenians into park lovers. After plans lay idle for years, mayor Kostas Bakoyannis has also recently restored some of the city's landmark fountains to their former glory. They inject some coolness to a city that's infamous for being one of Europe's most densely populated.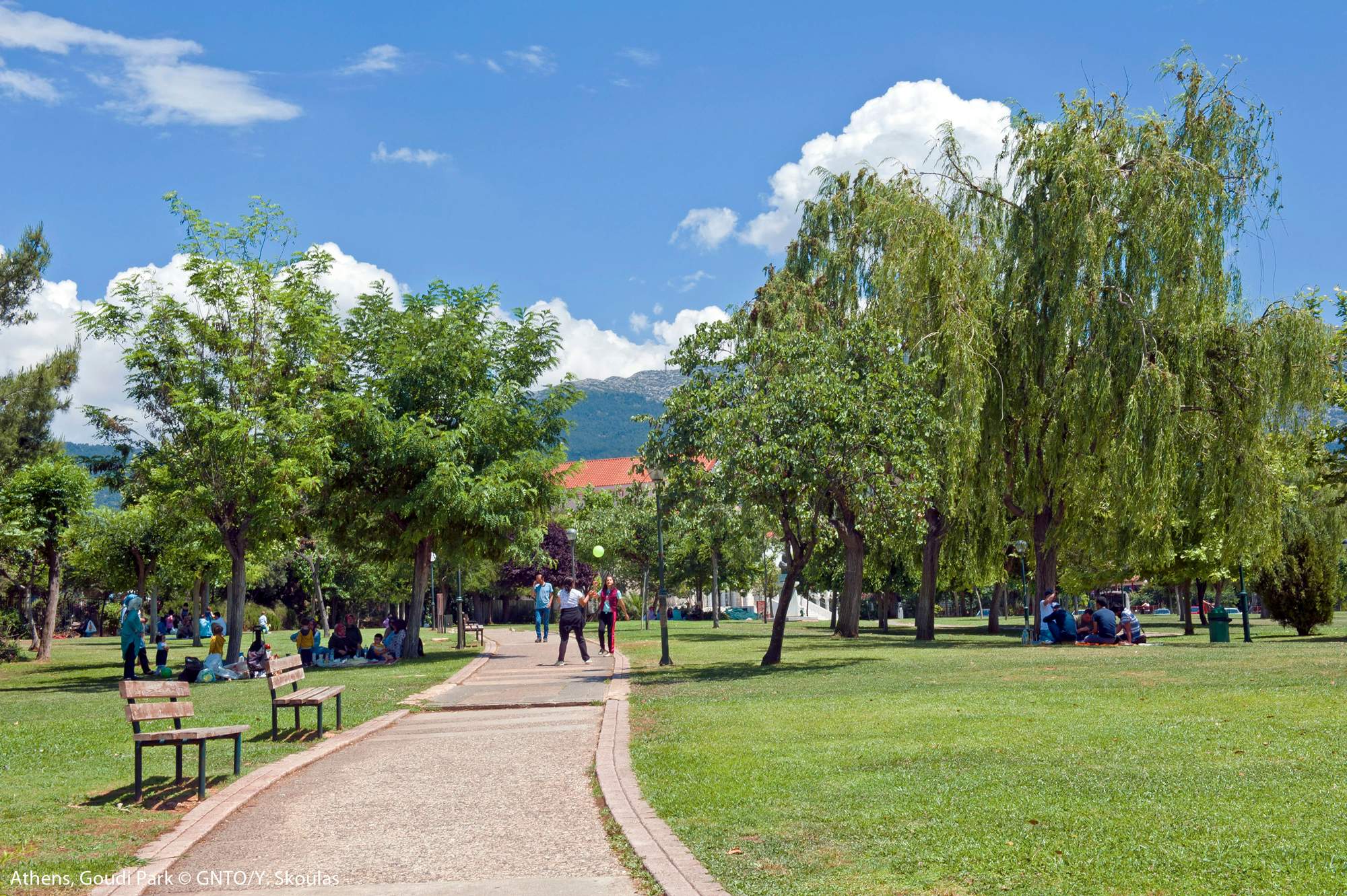 As well as mainstays such as Philopappou and Lycabettus hill, the Greek capital has been gaining an increasing number of green spaces outside the centre, from the sprawling Stavros Niarchos Foundation Cultural Centre to plans to revitalise Antonis Tritsis Metropolitan Park, the huge space in the city's west.
But Athens is looking inwards too. Building on the efforts of several grassroots initiatives, three new "pocket parks" converted from abandoned and unloved plots have added some much-needed greenery to the inner-city neighbourhoods of Kypseli, Pagrati and Kolonos. It's only the beginning – and I, for one, am ready to start cooling down as temperatures rise. 
---
In the past year, libraries in Michigan, Minnesota and Florida have been criticised for throwing away books and contributing to the 640,000 tonnes of tomes that end up in landfill every year. Communities in the US seeking a fix would be wise to turn their gaze to Ankara, Turkey. There the city's sanitation department collects books destined for the tip and shelves them in a dedicated library for discarded publications. So if you're stateside and tossing up between a career as a librarian or refuse collector, why not take a leaf from Turkey's book and do both. 
---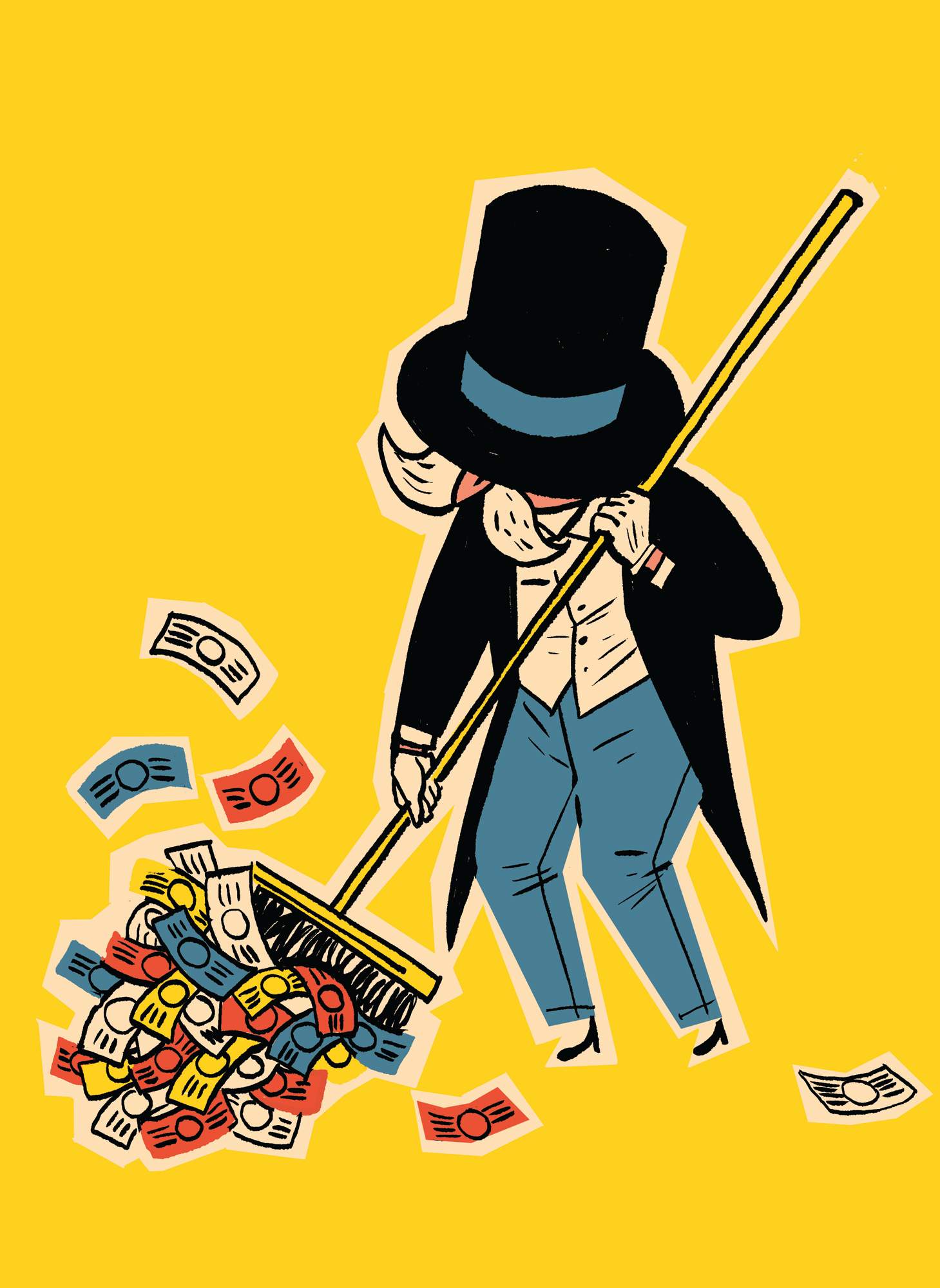 Monopoly's Community Chest cards are getting a refresh this autumn. Voted for by fans, the new cards will reward everything from shopping locally ($200) to cleaning up paths ($50). In a real-estate game where the goal is to force your opponents into bankruptcy, it's nice to see some value attached to civic engagement. After all, developing property shouldn't only be about cash rewards. 
---
correspondent's corner from...
Canberra
By Aarti Betigeri
Early in June, I woke and checked my phone: it told me it was minus 4C at 08.00. Outside my bedroom window, my birdbath was frozen over like a tiny ice-skating rink. I had a text from a friend. "Want to visit the new Messina in Kingston tonight?" it read, name-checking the popular boutique gelato chain that has just opened a new shop in the city.
Conditions across Australia during its winter  – June to August – vary wildly. Just three hours' drive away in Sydney it's pretty temperate and further north in Queensland it's downright pleasant T-shirt weather. But here in Canberra, about 600 metres above sea level, inland and close to major ski fields, winters provide some serious evening cold.
But in my three years in town, I've learnt that there isn't much that can keep an Australian from top-notch gelato. Even in the depths of winter, queues form outside late-night parlours such as Gelato Messina and Spilt Milk, as people crave a taste of icy goodness with flavours including dulce de leche, strawberry sorbet with marsala-soaked brioche chunks, and Basque cheesecake.
There's not much space to sit inside, so customers gather outdoors, eating their ice cream while sporting thermal gloves and puffa jackets. You might expect a new gelateria's business plan to aim for a spring-time launch but a love of gelato runs so deep in Australia that opening in the throes of winter is equally valid.
Of course, apart from the deliciousness, gelaterias bring some much-needed life and colour to Canberra's streets. For a city that generally chooses function over aesthetic and liveliness in its streetscapes, it is always good to see a throng of people gathered on a kerb, enjoying an after-dinner treat. Even if they are blue-lipped and trembling while they do it. 
---
Urban jungle
By Nic Monisse
Central London is beginning to look a little like the countryside, thanks to Dutch architects mvrdv's hill structure at Marble Arch, designer Es Devlin's newly installed forest at Somerset House and hundreds of new planters on Regent Street. For Winy Maas of mvrdv (see here), his team's contribution comprises 45 mature trees, 25 metres of vertical scaffolding, 2,800 sq m of sedum and lots of sisal fleece blankets. Perhaps it'll even encourage Londoners to stop fleeing to the countryside. 
Statues used to be a simple piece of urban furniture but now even the most well-meaning can backfire. Take the London memorial by artist Maggi Hambling celebrating feminist icon Mary Wollstonecraft, which critics decried for its nude "Barbie-doll" figure. Or in Harare where debate is raging around a new sculpture honouring Mbuya Nehanda. Despite it celebrating an anti-colonialist who led a revolt against the British South Africa Company, critics are questioning its cost during a pandemic as well as the first version's scant resemblance. It might be easier to leave the plinths of the world empty. 
Images: 2021 Switzerland Tourism, GNTO/Y, Skoulas; MVRDV; Getty Images. Illustrator: Emanuel Wiemans