Business / Greece
Time and tide
On Thassos, as throughout the Greek islands, tourism is the engine of the summer economy. But preparing the ground for 300,000 seasonal visitors begins long before they arrive. The influx requires a well-honed collective endeavour from hotelier, entrepreneur and casual worker alike – some of whom we meet here on the northern Aegean isle's sparkling shores.
Housekeepers don their uniforms, lifeguards take their posts, lawns are mowed, the sandy beach is smoothed and new buffet menus are tested as the Makryammos hotel prepares to open for its 56th summer. It's a well-rehearsed routine, one that co-owner Antonis Mitzalis knows well. "You could compare it to preparing for a performance," says the 55-year-old as he helps his team decide where to position the beach chairs and umbrellas. "It's a cycle with a beginning, a middle and an end."
The family-run hotel, comprising 40 stone bungalows nestled among pine and plane trees, is one of the largest on the Aegean island of Thassos. It's just one of the many businesses that make up the summer economy of Greece's northernmost island as it hopes to bounce back from a pandemic-induced slumber. At its pre-coronavirus height, Thassos generated nearly €100m from tourism during the peak months.
Thassos has 13,700 permanent residents but its population balloons almost threefold during summer due to the influx of holidaymakers. It's a common story on most Greek islands and the sudden surge comes with challenges for the community involved. "We have a strong year-round economy that includes white marble, olive oil and honey exports but tourism is our real powerhouse," says Thassos mayor Lefteris Kyriakidis from his office near the Old Port. Of the more than 300,000 visitors every year, the bulk of arrivals are from the UK, Germany and the Netherlands, as well as Bulgaria, Romania and other Balkan nations.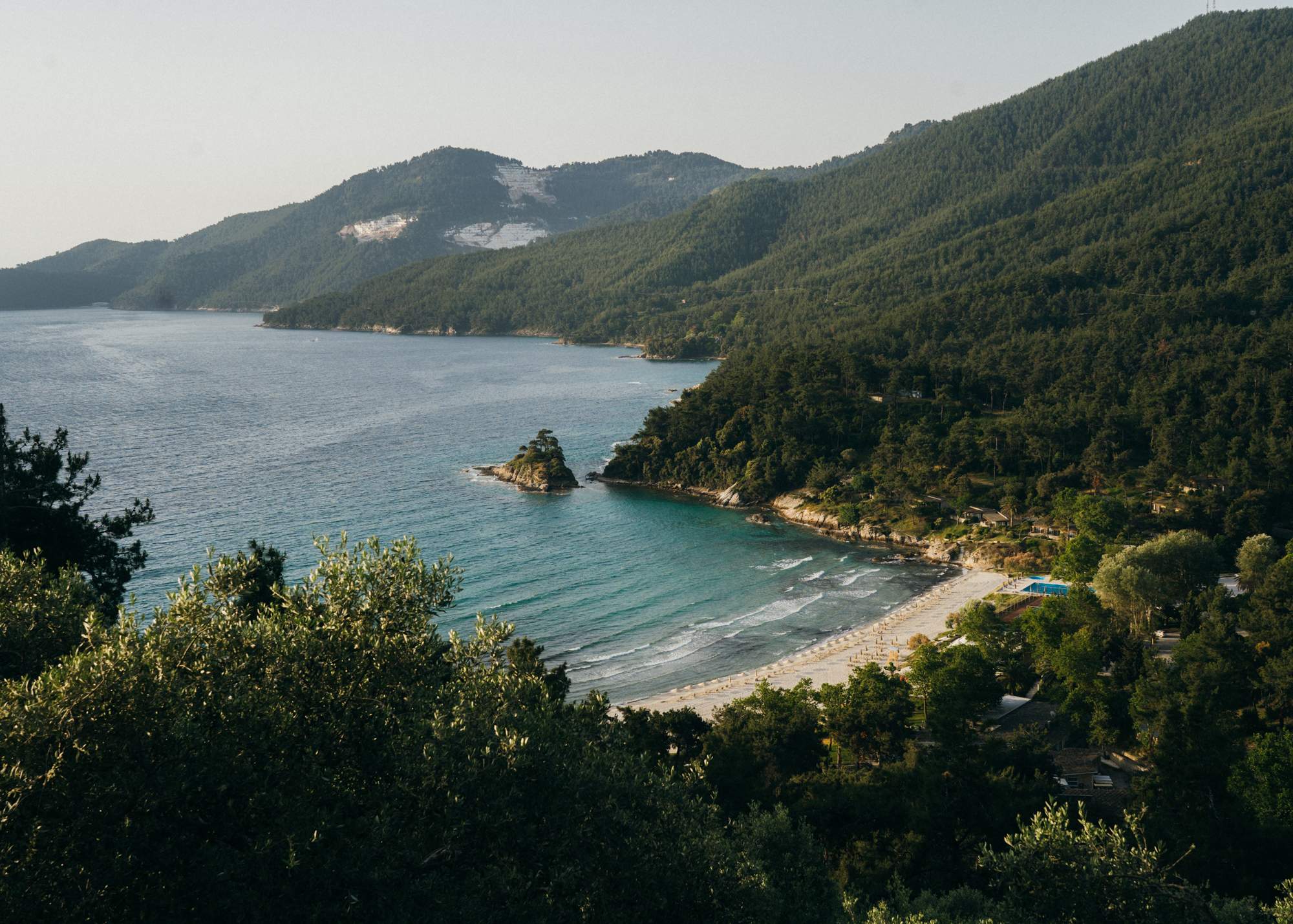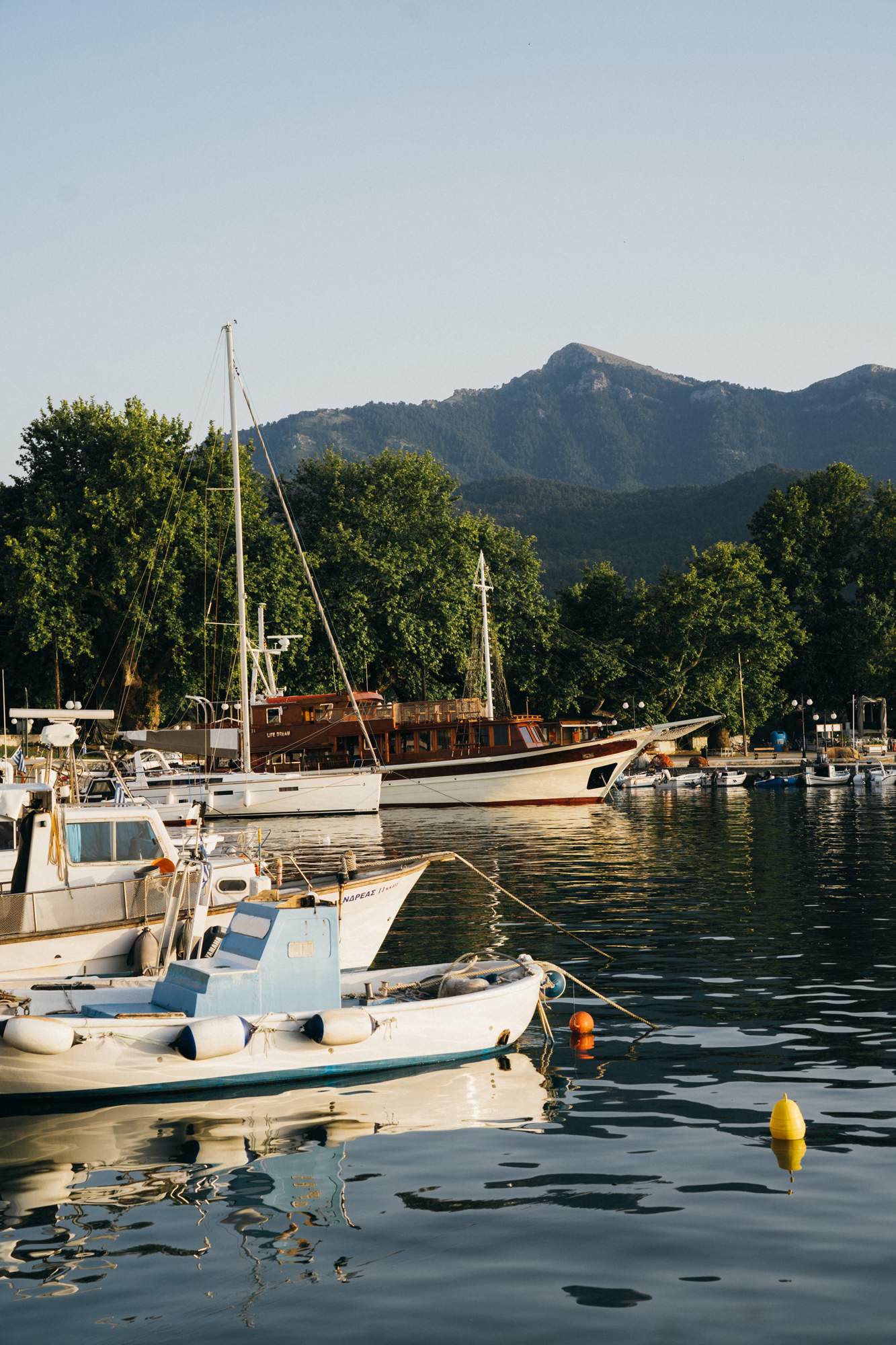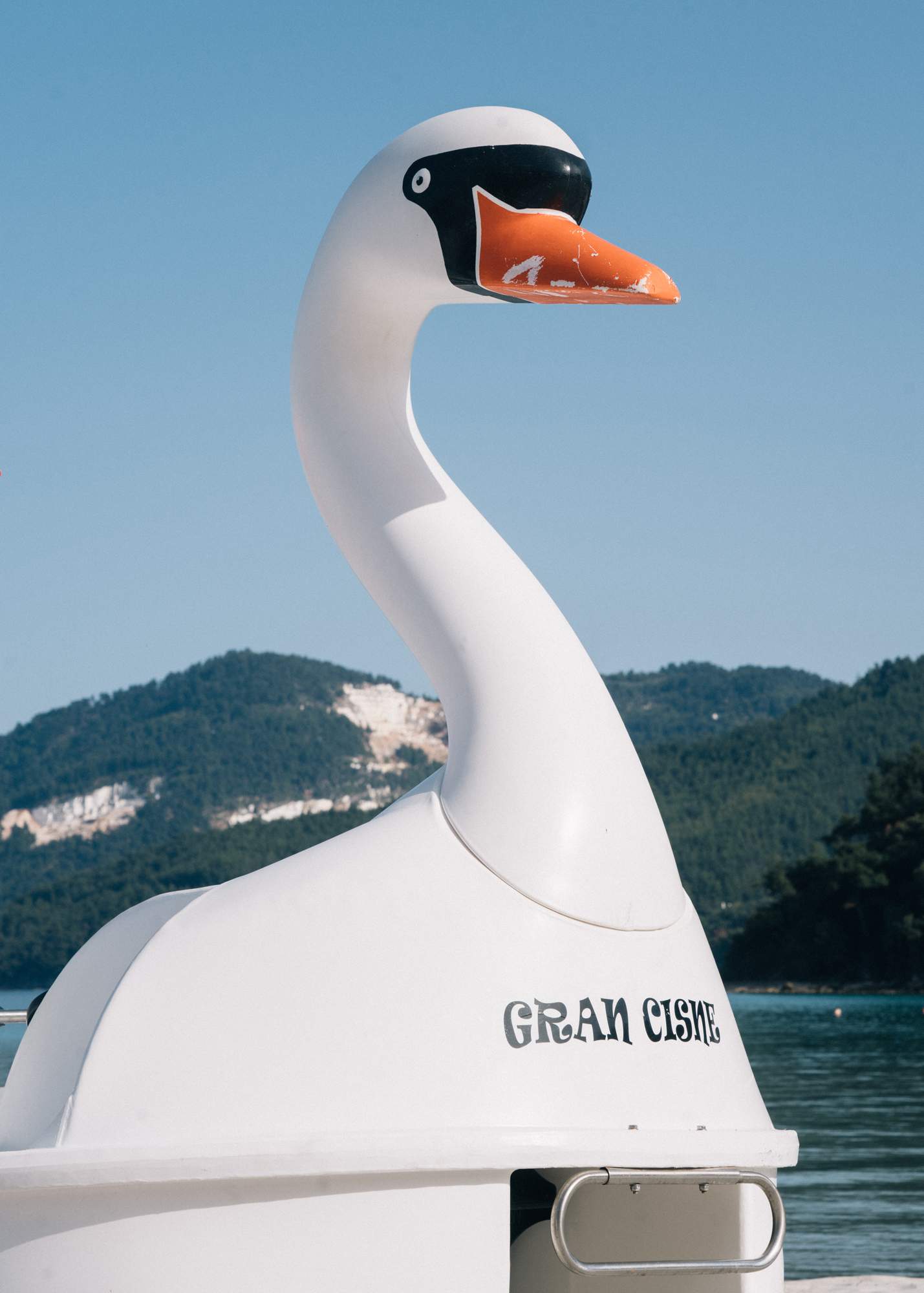 To keep this holiday economy ticking, Thassos has developed a network of seasonal workers, mainly from northern Greece. In summer 2019 there were 1,600 people working in the island's hotels and rooms-to-let. "Hiring is a big part of our prep during the winter," says Makryammos's operations manager Kostas Bozabalis, who has been with the hotel for 17 years. "We start with a few staff in May and reach our peak by mid-June." Among the employees is 23-year-old Anna Botsioglou, part of the hotel's restaurant team for the past six years. "In winter I go back to my hometown of Alexandropouli where I take lessons in tourism studies as well as German and Russian," she says. "We have a lot of German tourists on Thassos."
Thirty-two-year-old Vassilis Lagopoulos, a water-skiing instructor, spends his winters elsewhere too. "I work at Bansko ski resort [in Bulgaria]," he says. Lagopoulos set up Blue Waves Watersports in Thassos with business partner Evi Sioki in 2018. "Our most popular rental is the water ski," says Sioki. "During the August bank holiday, we have nearly 20 consecutive ski sessions in a day."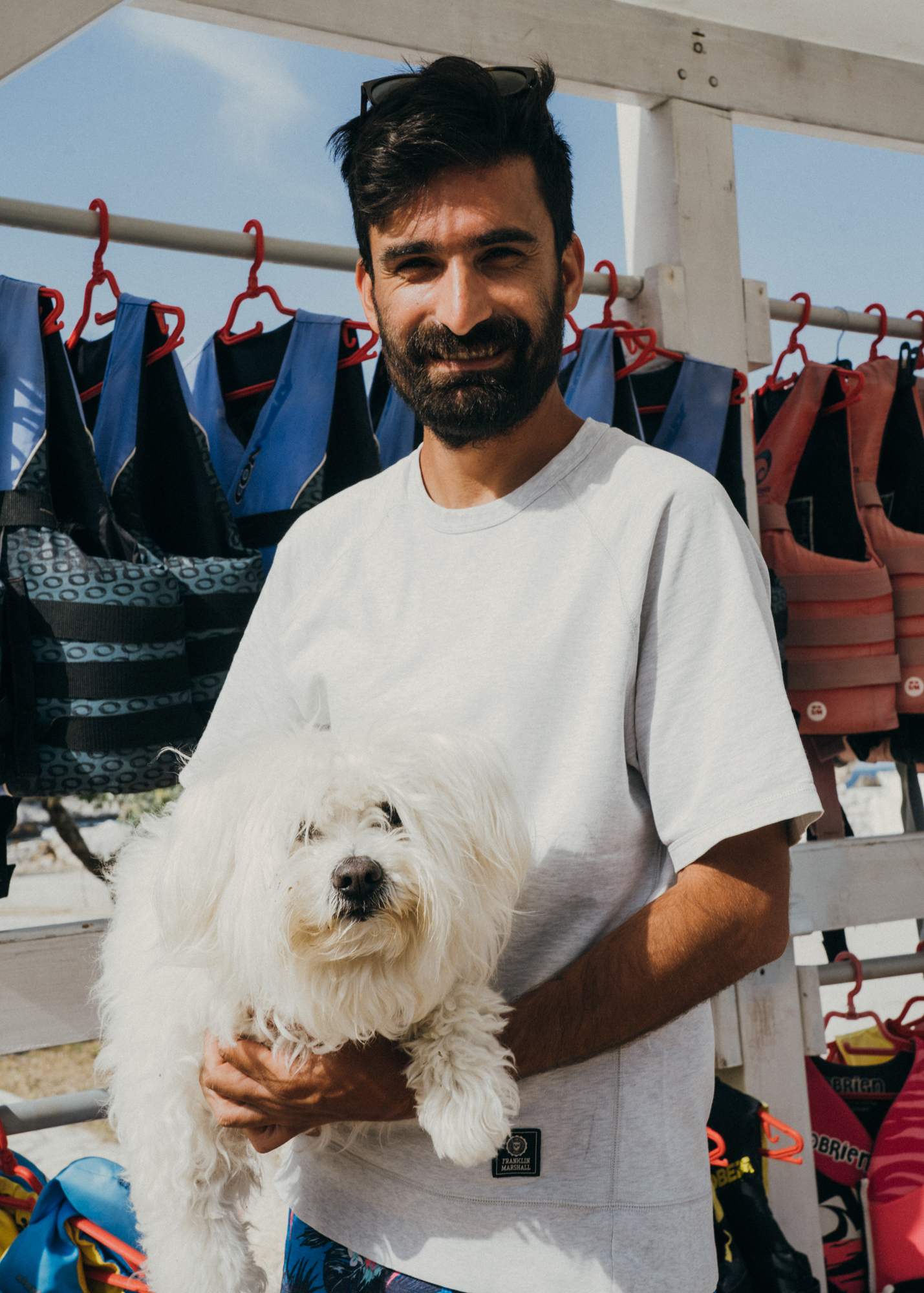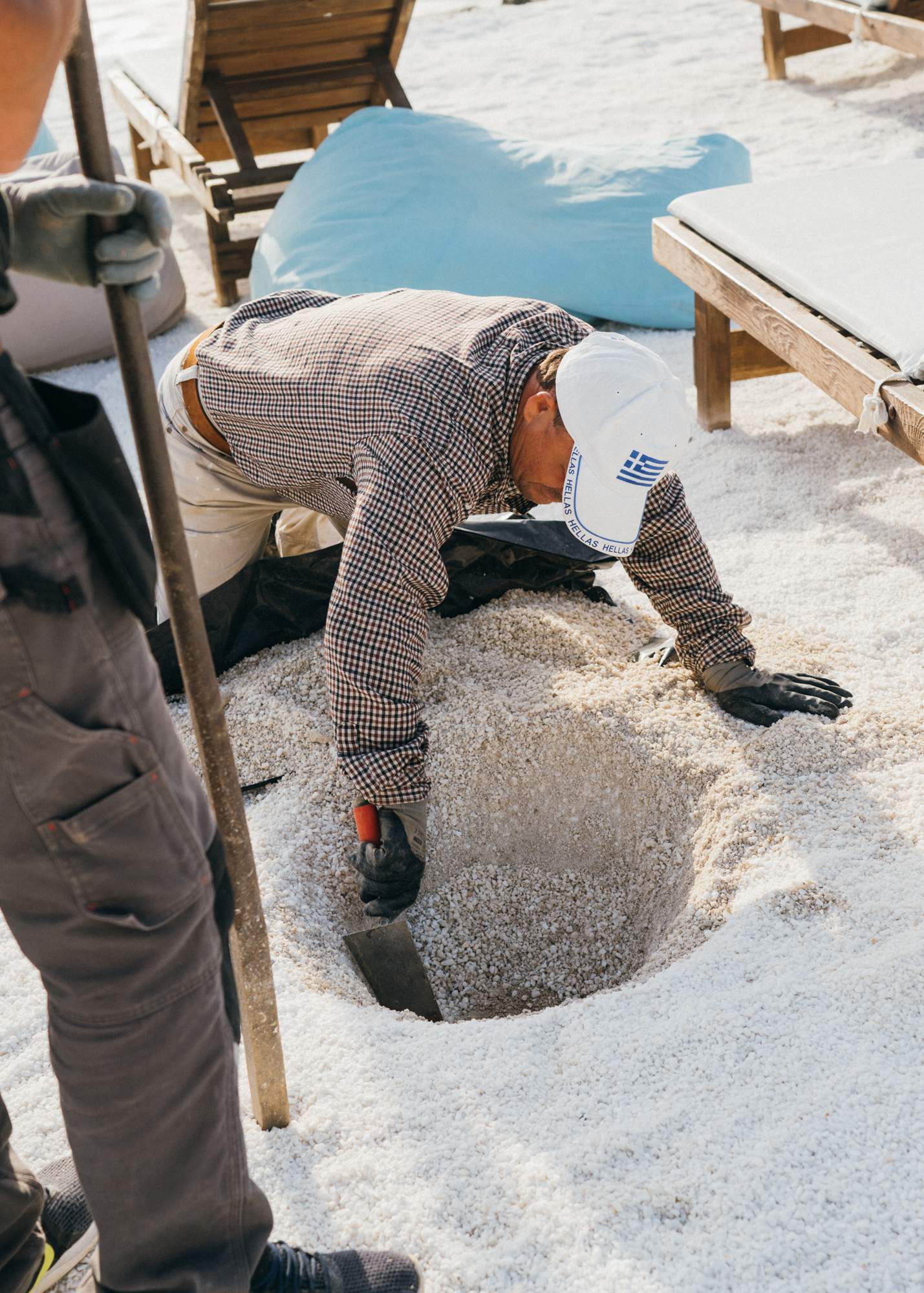 Thassos is no stranger to large numbers of tourists: more than 50 per cent of all hotels in the Greek region of Eastern Macedonia and Thrace are concentrated on the island. This season alone, 30 new small-scale hotels and other types of accommodation are under construction. "We have had a lot of orders and commissions from new hotels this year," says Maria Ioannidou, owner of Skalistiri nurseries, which supplies plants to many of the island's hotels. "We're at our busiest from March until June, just as hotels are preparing to open," says Ioannidou as she gives monocle a tour of her nursery on the north side of the island. Plants are imported from all over Greece. "We used to import some from Italy too but this year it's become a little more difficult," says Ioannidou, a former graphic designer who is originally from Thessaloniki.
A 15-minute drive from where we meet Ioannidou, the port in Thassos's capital, Limenas, is being readied to spring into action too. "Our ferries run year-round but 80 per cent of our annual profits come from about 100 days in the summer months," says Giannis Mitsopoulos, owner of Kavala Maritime. His is one of three ferry operators making the crossing to the island, with a fleet of five. "During winter we send our ships for maintenance to the shipyards of Piraeus, Volos or Halkida. By March we're ready," he adds, estimating the number of crossings to Thassos during high summer to be 33 a day. Kavala Maritime's pre-pandemic revenue during the summer season alone was about €3.5m. These ferries don't just carry tourists but are also the main line of supplies to the island's businesses.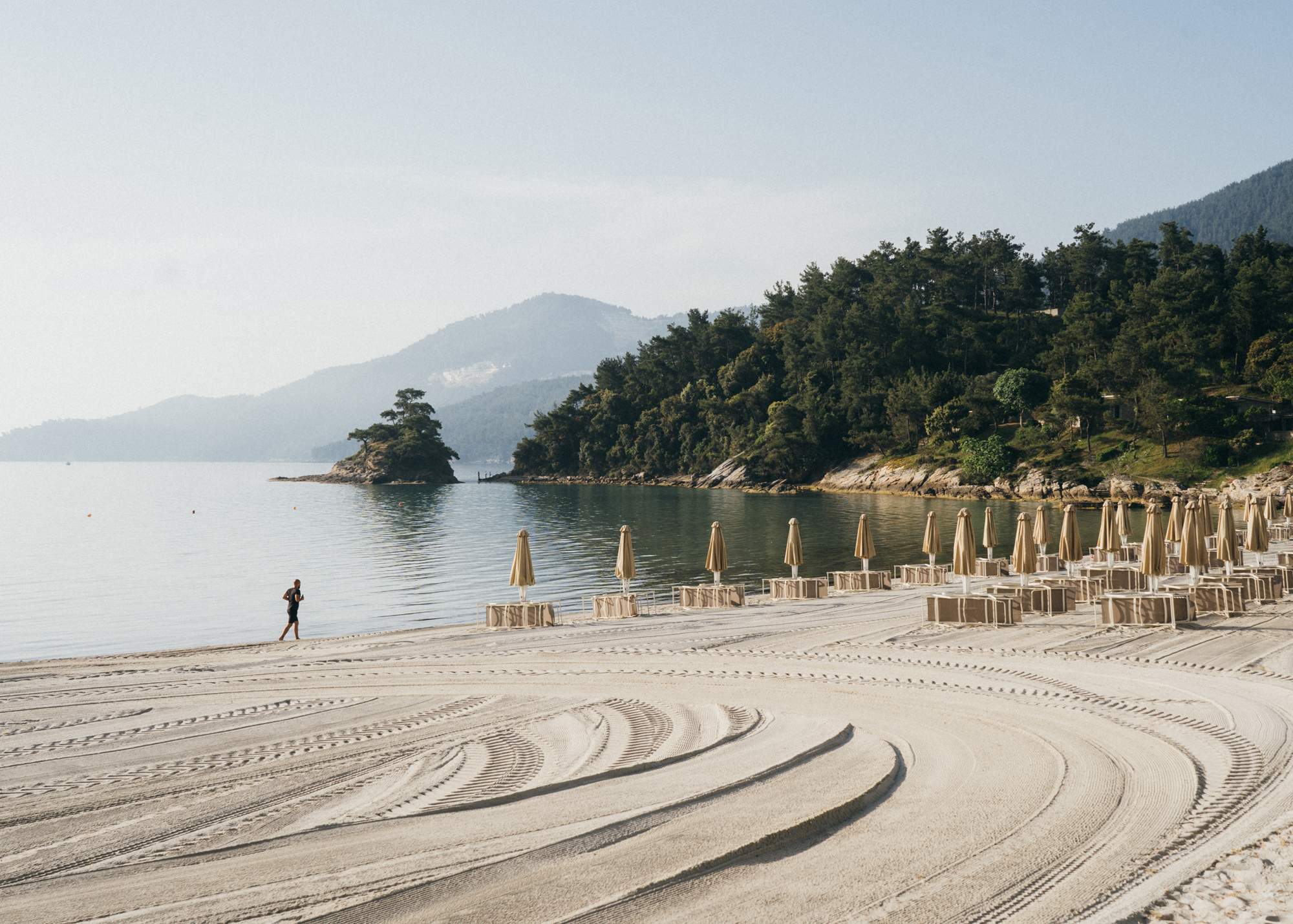 One of those businesses is owned by Dimitris Argiriou, the island's drinks distributor, who supplies its hotels, restaurants, beach bars, mini-markets and kiosks. "Our sales team is already making the rounds, meeting our network of clients to gauge needs for 2021," says Argiriou, who has been at the helm of this second-generation family business since 2008. At his storage depot near Limenas, pallets are stacked with everything from Coca-Cola to Greek wine and ouzo. "In a good year, about 150 pallets leave our warehouse every day," says Argiriou, whose pre- coronavirus team of 58 has slimmed down to 28.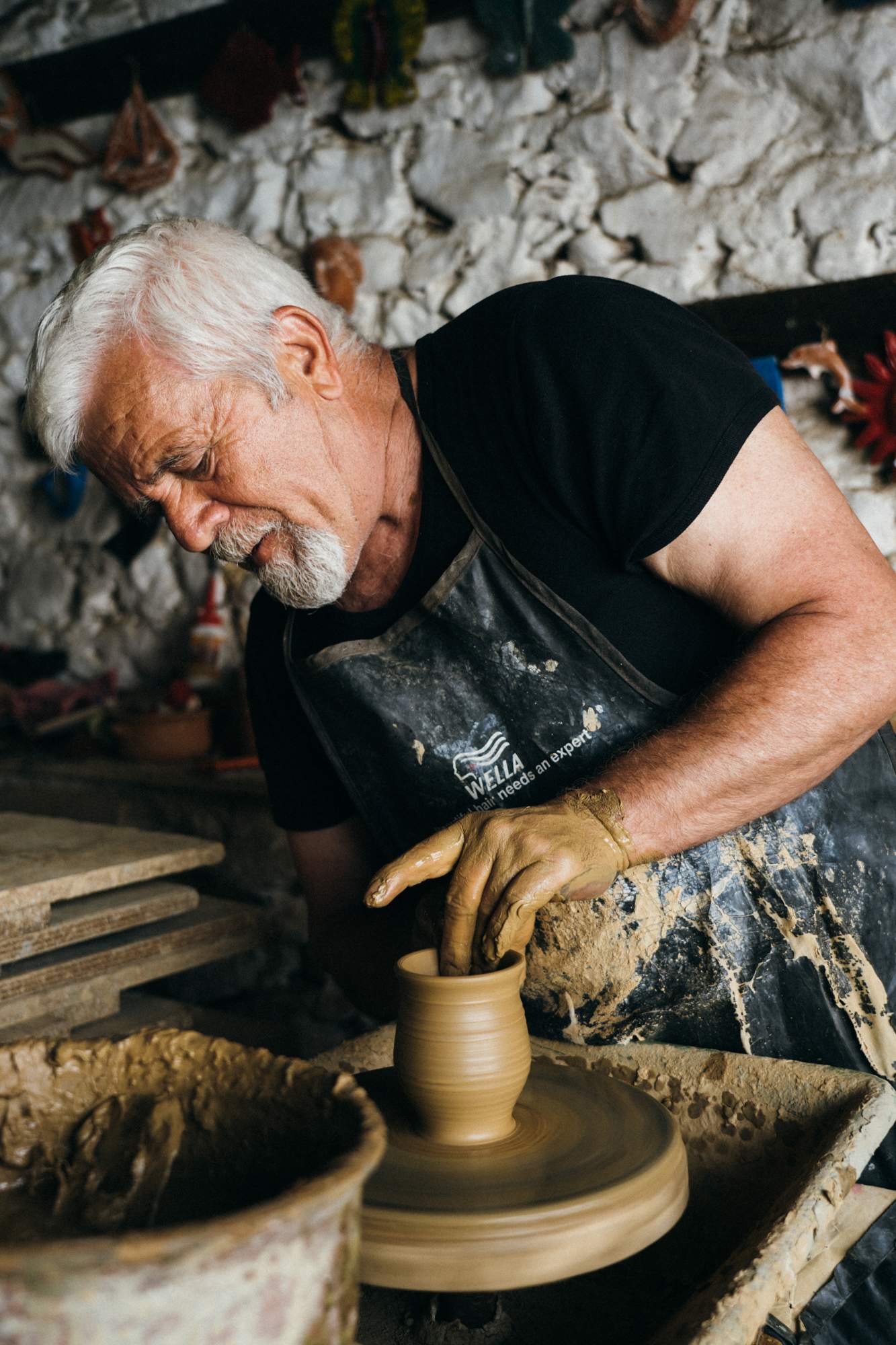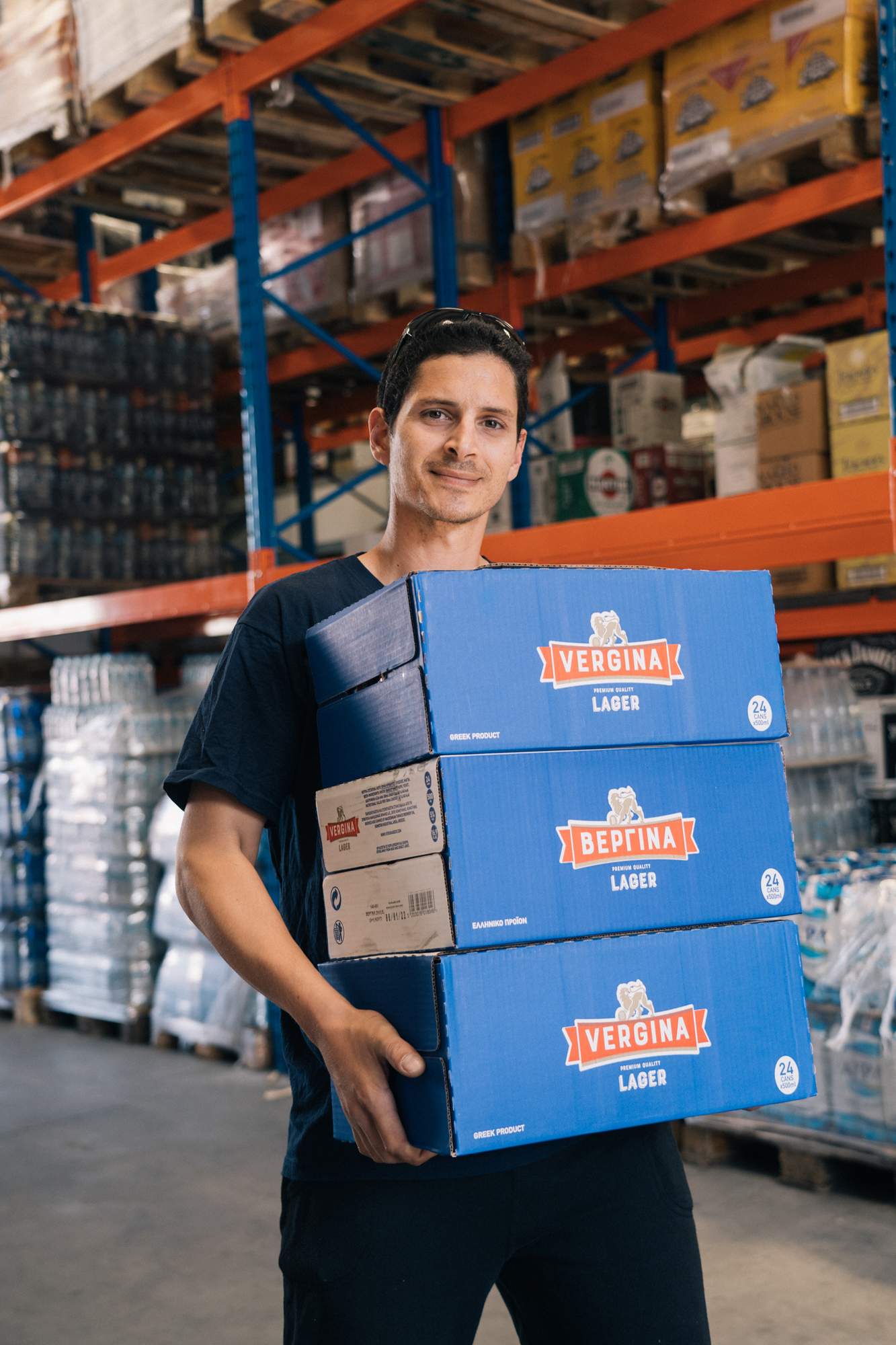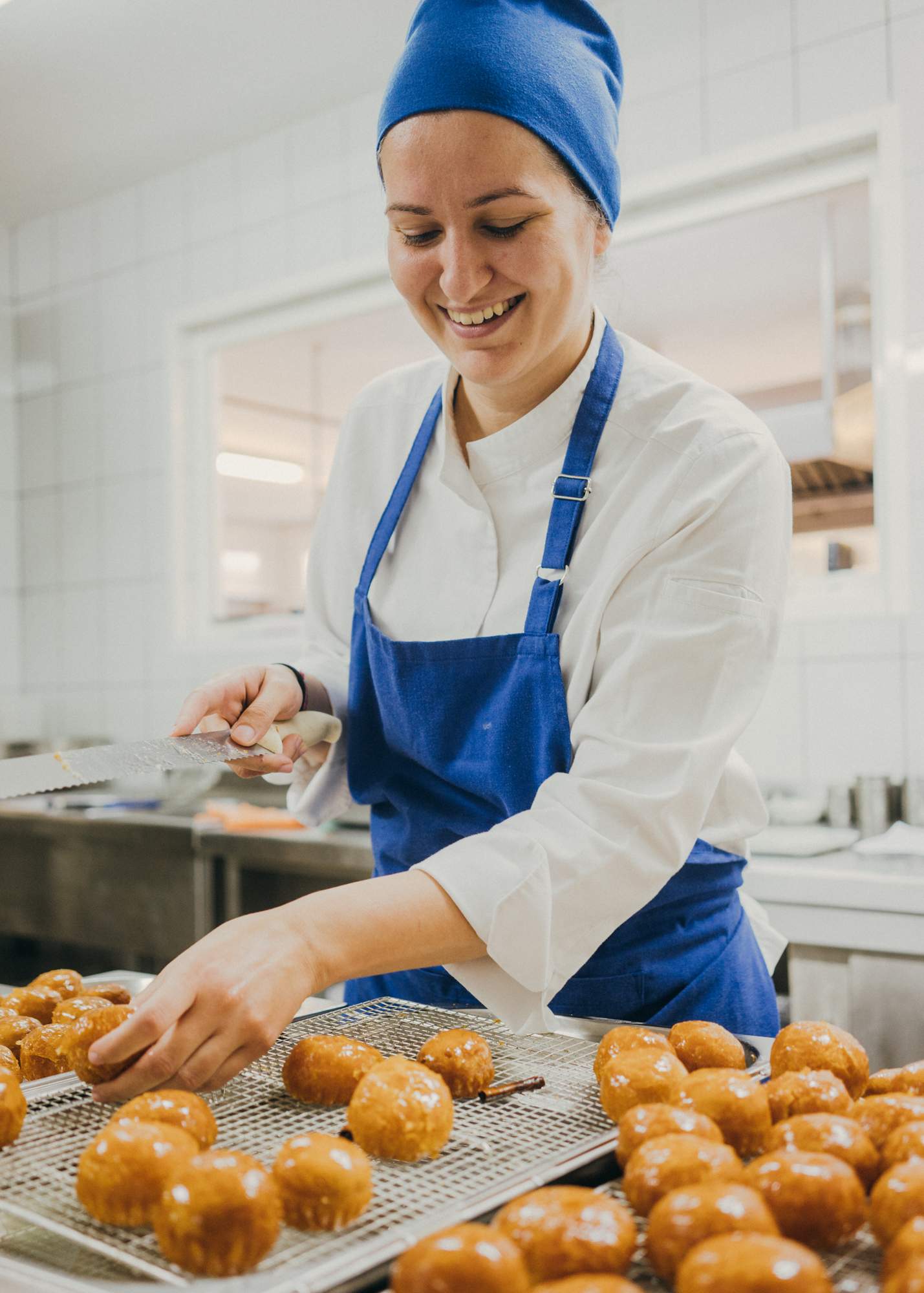 Smaller businesses follow the island's seasonal pattern too. Near the port, pastry shop Sakis's famous sweet-cream or cheese-filled bougatsa is a hit with locals and tourists alike. "In winter it's just the three of us working here but now we're up to seven," says Maria Karabigiki, who runs the shop with her father Sakis and brother Iraklis. They churn out 50 baking trays a day which, during high summer, sell out before 13.00. "We've been around for 33 years, so tourists have got to know us," says Karabigiki.
At the port's edge, Karnagio beach bar is another family affair, the doors of which have just reopened. Its plush white cushions are already being used by people keen to experience the bar's sunset views. "I'm much more optimistic about this year's visitor numbers," says co-owner Elena Tsoupra, sitting on Karnagio's terrace with its views to Samothrace island. "We're planning on introducing a sushi menu; the first on the island," she says with a smile.
Compared with other Greek islands, Thassos's businesses have to pack much of their commercial activity into a relatively short period of time. "Our season tends to last from the end of May until September," says mayor Kyriakidis. "This is because Thassos is popular with families. So in September, when school starts, the island becomes calmer." But while things remain busy it's up to the island's leaders and service to ensure that everything continues to run smoothly.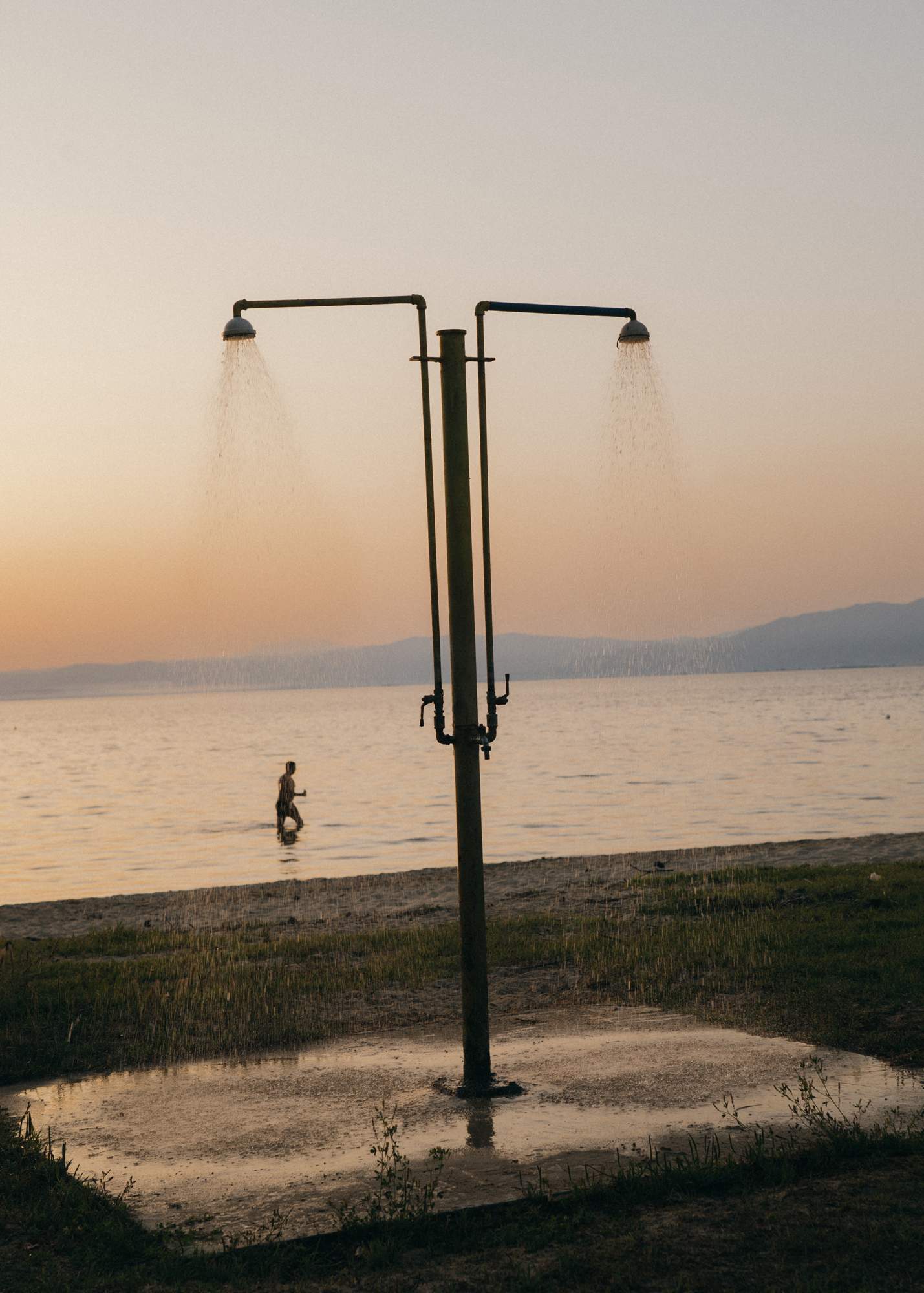 On particular alert is the island's fire department, which is at the ready with six fire engines stationed around the perimeter of the island. "Because of its thick forests and vegetation, Thassos is at a higher risk of fire than other islands," says Kostas Kontogeorgiou, the island's fire-department chief. His team of 45 in March grows to 95 by June. "It's rare for a Greek island to have so much greenery," he says. "Trees start high in the mountains and extend to barely a few metres from the beach. That means we need to be very cautious."
On the eve of Makryammos's reopening, Mitzalis is making the final preparations to welcome the first batch of visitors. "At the end of the day, the tourist season is a group effort by the whole island," he says. "Even when people stay in Makryammos, they'll venture out and meet the local taverna owner or strike up a conversation at the ouzeri where fishermen gather. That openness to get to know the visitor is what Greek hospitality is all about." Such hospitality might bring the punters back but it's the whirring cogs behind the scenes that make it a success.