Briefing / Global
Business
Briefing
Perfect circle
japan — f&b
Nori Ko started his company Sunshine Juice in Tokyo back in 2014, just as the juice boom was taking off in Japan. While he soon had multiple locations and nearly 100 staff, he now feels that success got in the way of his original mission. "I was spending my time going between shops and hardly getting out to meet farmers – the part I like best," says Ko (pictured).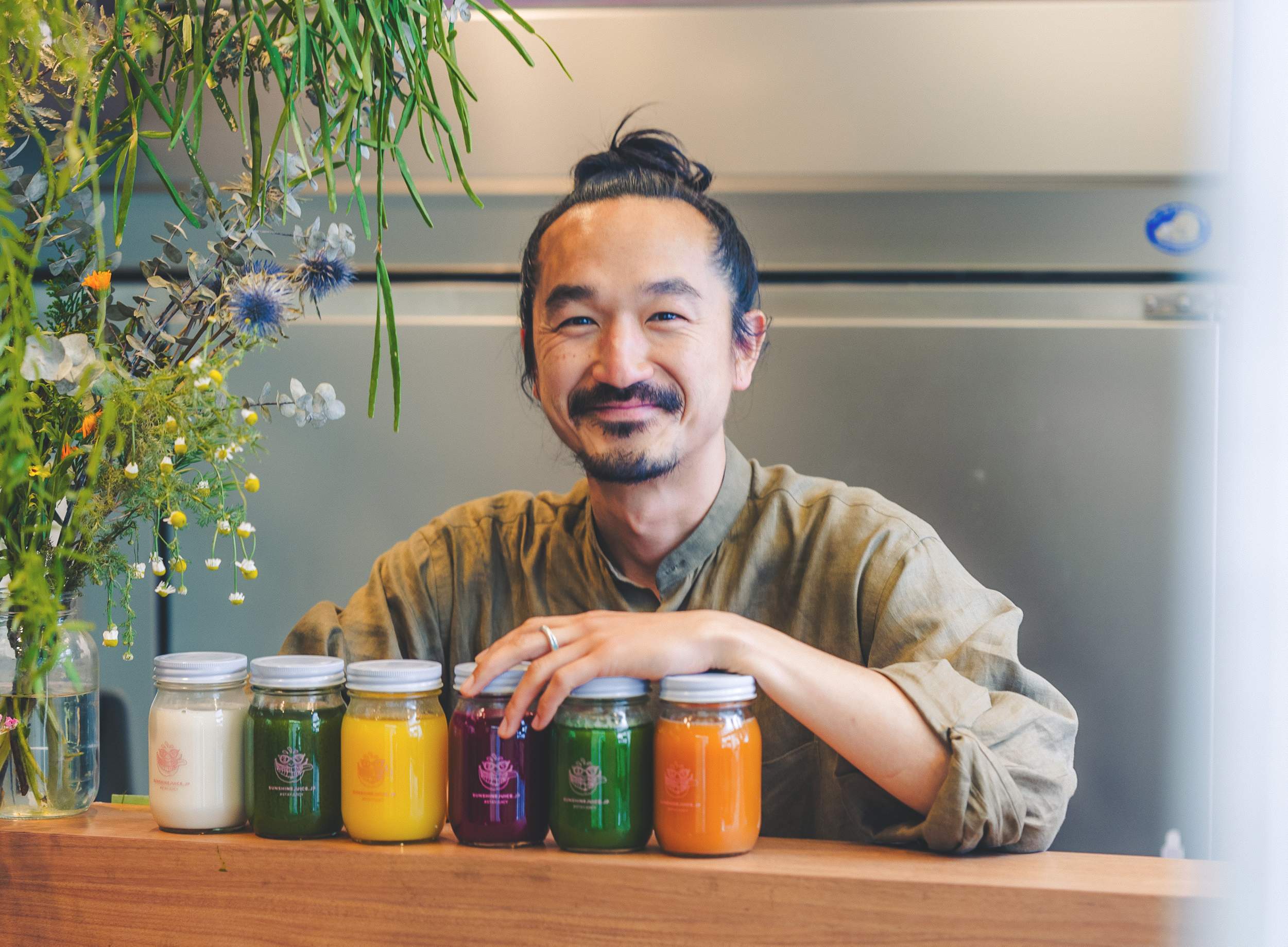 He took back control, buying out his business partner and scaling the shops back to one location. Ko uses only domestic produce and buys from farms all over Japan.
Ko studied how to use unwanted peels and juice pulp for compost and supplies leftovers to a group of Chiba surfer-farmers who make their own compost and supply him with produce. "There's a nice circularity to the whole thing," he says. The business is finally what he always meant it to be.
Cutting a rug
morocco — furnishings
Moroccan rugs retailer Beni Rugs started as an online store in 2018 but, with revenues doubling every year, opened its first showroom in Marrakech in June. The pair behind it, Robert Wright and Tiberio Lobo-Navia, have followed a simple formula. After visiting Morocco on holiday from New York, they realised that while the nation's rugs were popular abroad, the sizes weren't well matched to Western tastes and were difficult to buy online. They dealt with this by creating an online marketplace of made-to-measure rugs with designs inspired by modern art, architecture and global design. 
After moving to Marrakech in 2018 and agreeing terms with a team of 12 weavers, the pair invested $200,000 (€169,000) in marketing and design. The weavers took a cut and they invested the rest back into the business. The team has expanded to more than 400 people and, with a new space in Marrakech, there's room for 100 more. "Having a physical space has moved us to the next stage," says Lobo-Navia. "It's about letting people talk through their designs and see them in person – it really matters." 
All work, all play
global — housing
Is the pandemic the death knell for co-living? Perhaps not...
Home sweet home – whatever that is. The past year has demonstrated that even the most solid-seeming aspects of our lives can be redefined in an instant. Living spaces have become offices, gyms and therapy rooms, while the remote-work revolution has led life-long urbanites to pack up their laptops and emigrate to the countryside. The expectations, and demands, of our dwellings have been completely scrambled.
Before the pandemic, co-living was pitched as the elixir to our urban-housing needs. A wave of technologically savvy developers with utopian names – The Collective, Common, Nest – expanded rapidly across cities such as London, New York and Berlin, building high-density blocks that resembled something between student halls and a hotel. What residents lacked in their private quarters was compensated for with communal facilities such as bars, gyms, cinemas and a community of like-minded people. Live, work, network, play! All within a few feet of your (tiny) bedroom.
It divided opinion but, for many young professionals, co-living offered a decent compromise compared with dodgy landlords, agency charges, overinflated rents and dreadful housemates. In North America, the sector expanded from about 100 beds in 2014 to more than 7,000 at the end of 2019, according to global commercial property firm Cushman and Wakefield. By summer 2020 this figure was pushing 8,000, with more than 54,000 beds in various stages of evaluation and development. The pattern was similar in Europe.
Co-living did, however, take a hit due to coronavirus. Tenants returned to their home countries, fewer people moved between cities and many fled them altogether. It was a death knell for some operators. Quarters, a German company, declared bankruptcy for its US operations; Hubhaus, based in San Francisco, collapsed; Roam, a co-living community that spanned Miami to Bali, pivoted to traditional real estate. "As it turned out, long before the pandemic, leasing buildings in expensive cities at what is most likely already the tail end of an economic and weird cultural boom and running them at a loss backed by speculative capital is, well, not a good long-term business to be in," Roam declared in a farewell note. 
Yet investment ploughed on. Node raised €296m to fund its European expansion. Dash Living and Weave Living, both based in Hong Kong, are set to expand across Asia. Common, which has 17,600 residential units under development in 26 cities, raised a further €42m.
Residents were lured back; for some, co-living had renewed appeal. As the year wore on, many people actively sought housing that came with an in-built social scene. Designed to cater for an increasingly remote, freelance and digital workforce, the flexibility of co-living contracts made it easier than with traditional leases for residents to leave – and ultimately return – according to their means.
Living spaces have become offices, gyms and therapy rooms. The expectations and demands of our dwellings have been scrambled
For Felix Klühr, a partner at HV Capital – which took part in a recent funding round for Habyt, one of Europe's leading co-living start-ups – the sector proved "much more resistant" than the rest of the hospitality industry. "With economies gradually reopening, I strongly believe that co-living remains an interesting product," he says. Habyt has been on an acquisitions spree: it recently absorbed the remainder of Quarters, as well as GoLiving and Homefully.
Besides consolidations, there is the ascent of "co-living 2.0": developments that cater to older people and couples, offering micro-apartments rather than micro-rooms. About half the units that New York-based Common now manages are traditional private apartments.
In a post-pandemic world, the biggest change is the increase in remote working. In January, Common revealed the locations for five new "remote work hubs", after inviting smaller cities that are eager for an economic boost to pitch for one.
Could co-living developers transform entire cities? A battle has begun to solve the complexities of how we live. And naturally, the home is at the heart of it.
---
'Hood service
baltimore — retail
Shawn Chopra and Anne Morgan have opened Good Neighbor, a café and shop in Baltimore's Hampden neighbourhood. Despite the pandemic, the space has fared well, according to Chopra. "Lockdowns meant that people got lonely pretty quickly and we had an outdoor space that really lent itself to safely gathering," he says.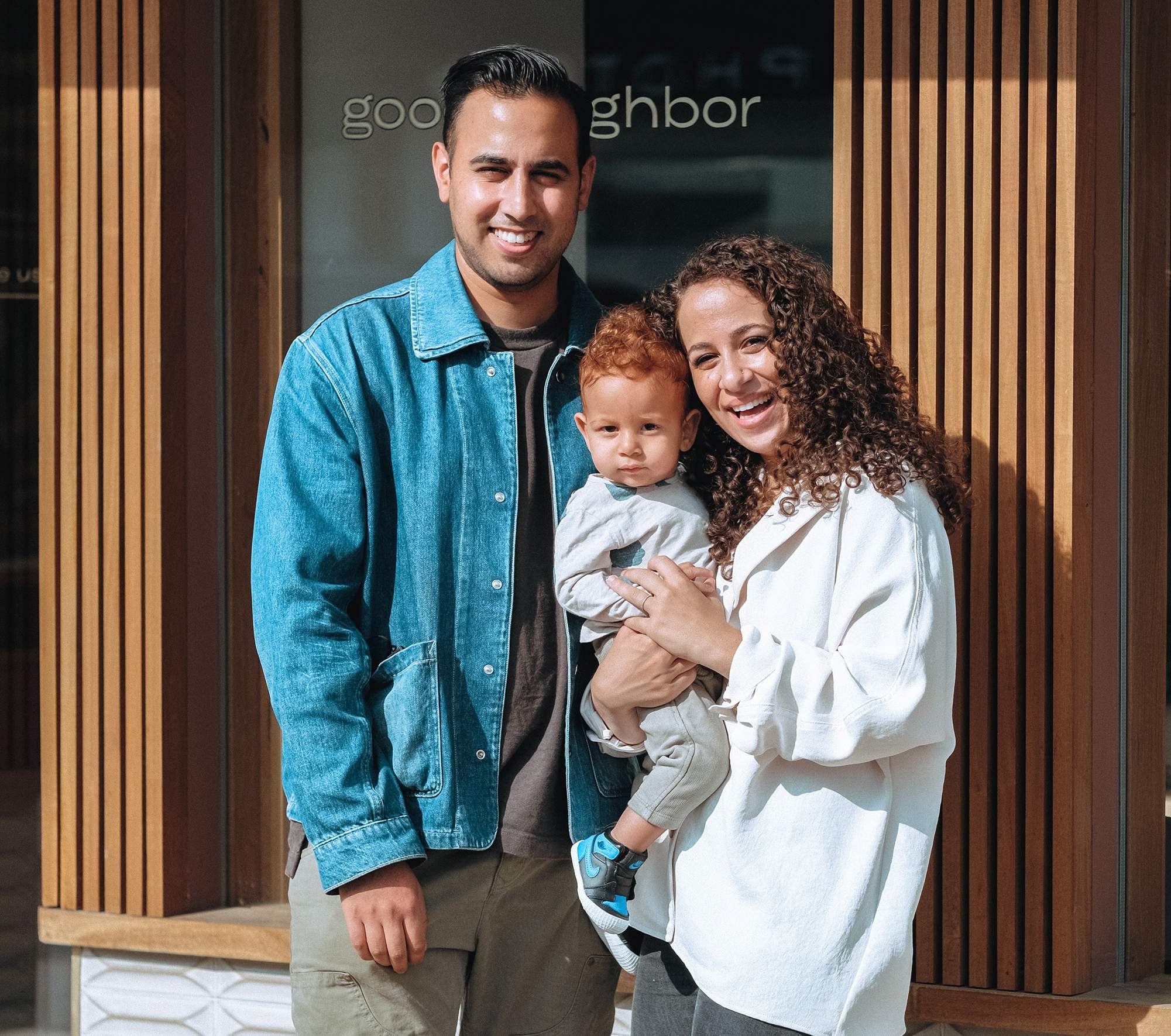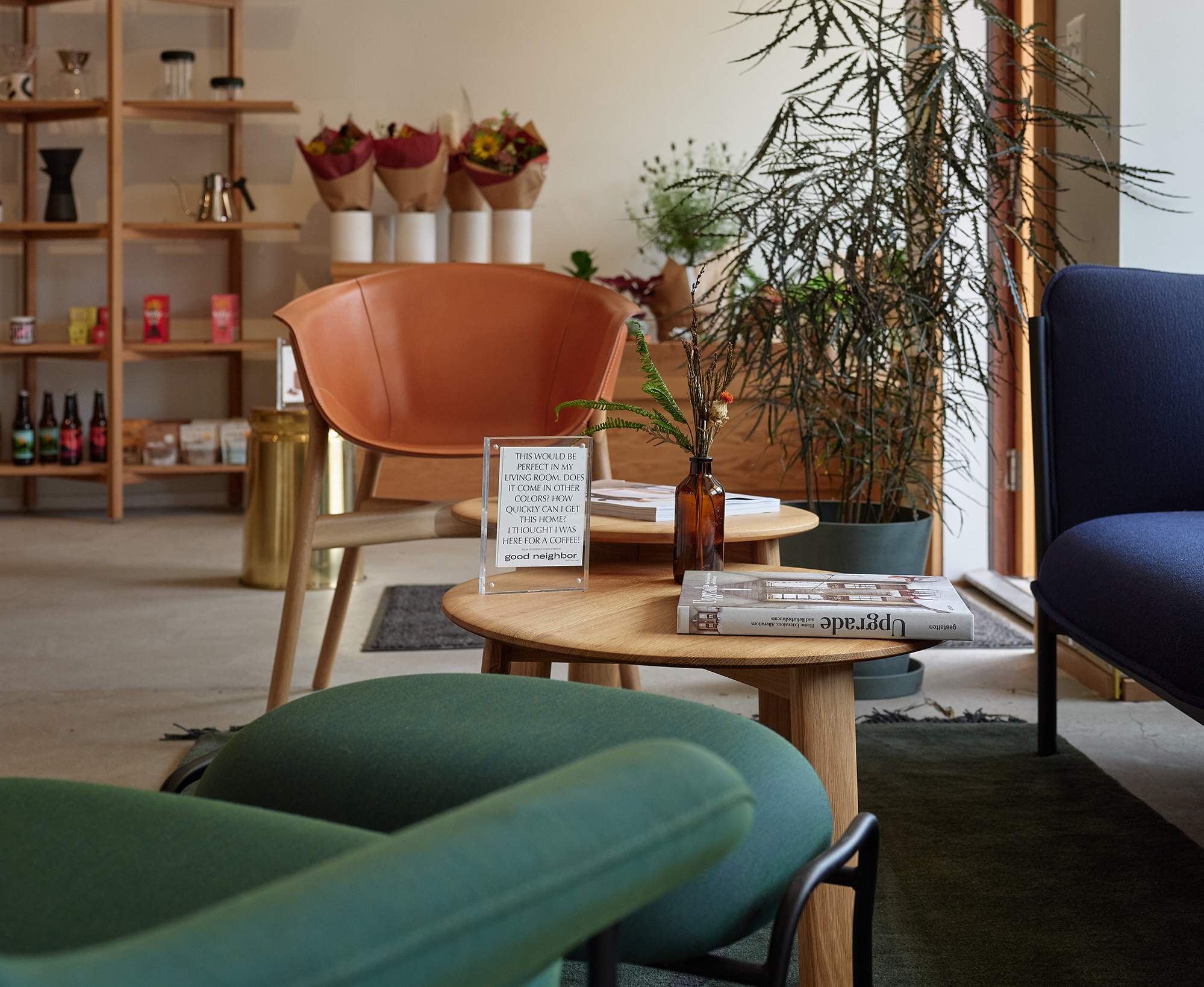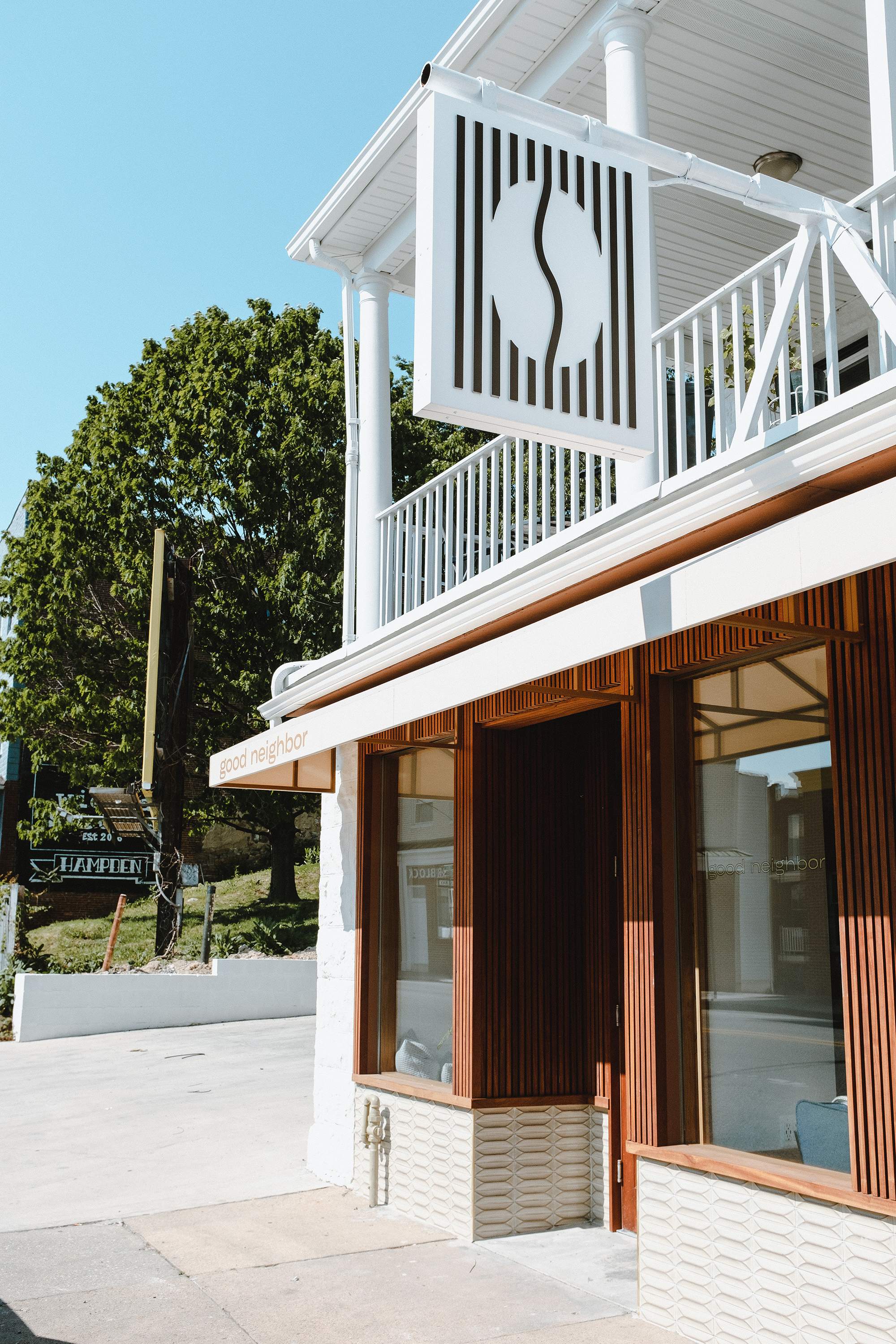 Inside, the shop stocks international design brands that are hard to find elsewhere, such as Kinto, Ferm Living and Utilitario Mexicano, as well as locally made products. "We've got some great ceramicists here in Baltimore," says Chopra. "We also stock a few small furniture brands and everything from textiles and candles to honey." Chopra and Morgan (pictured) are also putting the finishing touches to a park across from the shop, which includes a wooden amphitheatre.
Future focus
usa — development
A city within a city – and a barometer for post-pandemic real estate – is taking shape a few kilometres east of Los Angeles International Airport. Funded by property tycoon Stanley Kroenke, this multibillion dollar Hollywood Park development has been slowed by coronavirus but will be a gamechanger for the area. 
Although the project's centrepiece is Sofi sports stadium, it also serves as a blueprint for entertainment and commerce on a grand scale. The first tenants include locally owned businesses, such as juice bars, a high-end fitness centre and a pub with a brewery.
The first phase has created space for thousands of offices, about 50 shops, some 300 apartments and plans for a hotel. But the project's standout feature is a park and green-lined paths, with 5,000 trees being planted. Although a big question remains as to what post-pandemic demand for social, retail and office space will be but this could be a much-needed economic boom for Inglewood. 
Photographer: Naoyuki Obayashi.  Illustrator: Magdalena Kozikowska. Images: Grant Legan, Ryan Rhodes/Courtesy of Good Neighbour