Briefing / Global
Design
Briefing
From a mirrored installation on a Venetian island to groundbreaking design in a former Swiss factory.
Sitting comfortably
switzerland — furniture
Despite being a respected Swiss furniture-maker that has produced a series of Donald Judd furniture since 1984, Lehni remains something of a sleeping beauty in the design world. At least, it does according to Christian Paul Kaegi, co-founder of sustainable fashion brand Qwstion. His collaboration with Lehni, a company that currently serves a largely Swiss and German market, aims to give it more recognition on the international stage.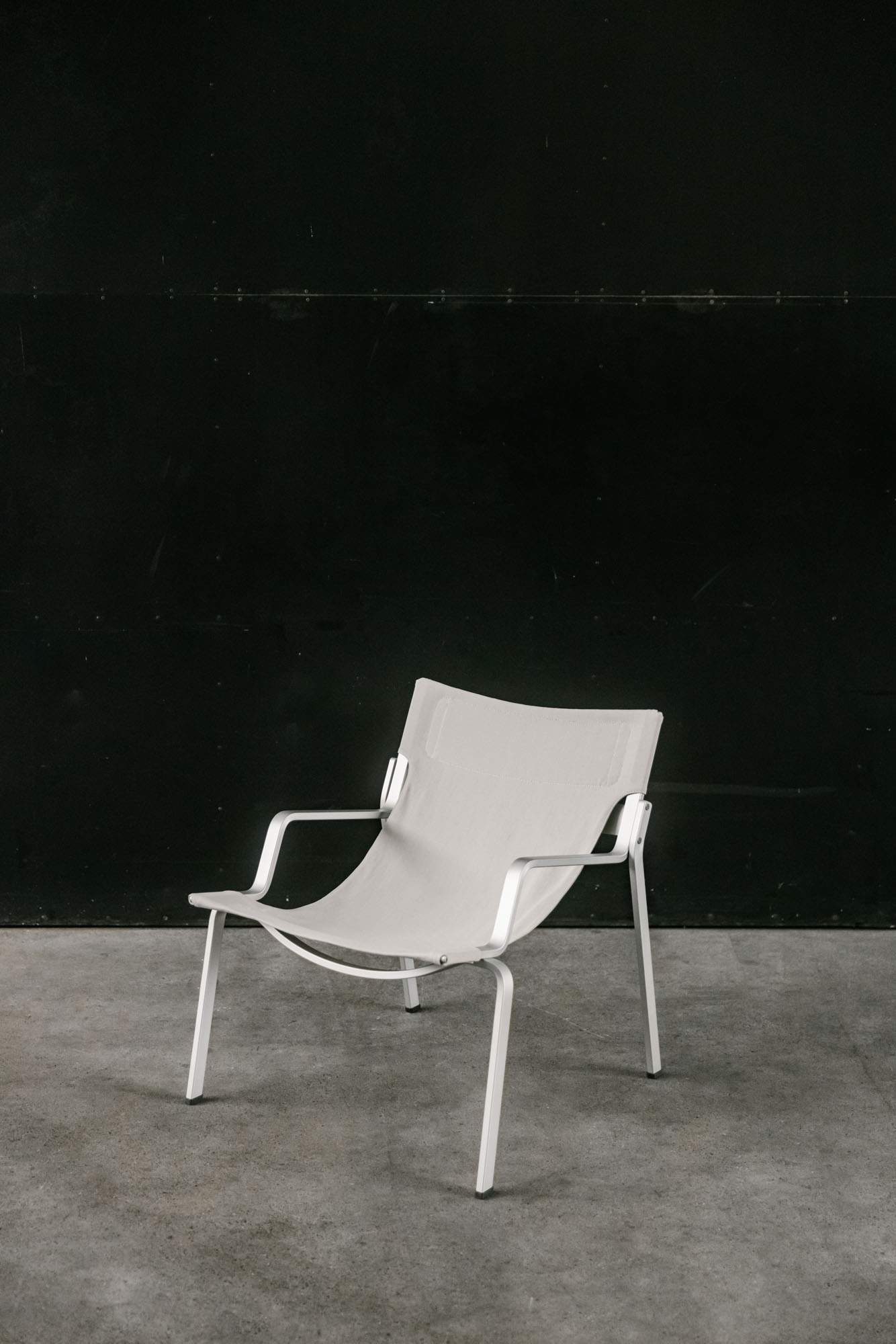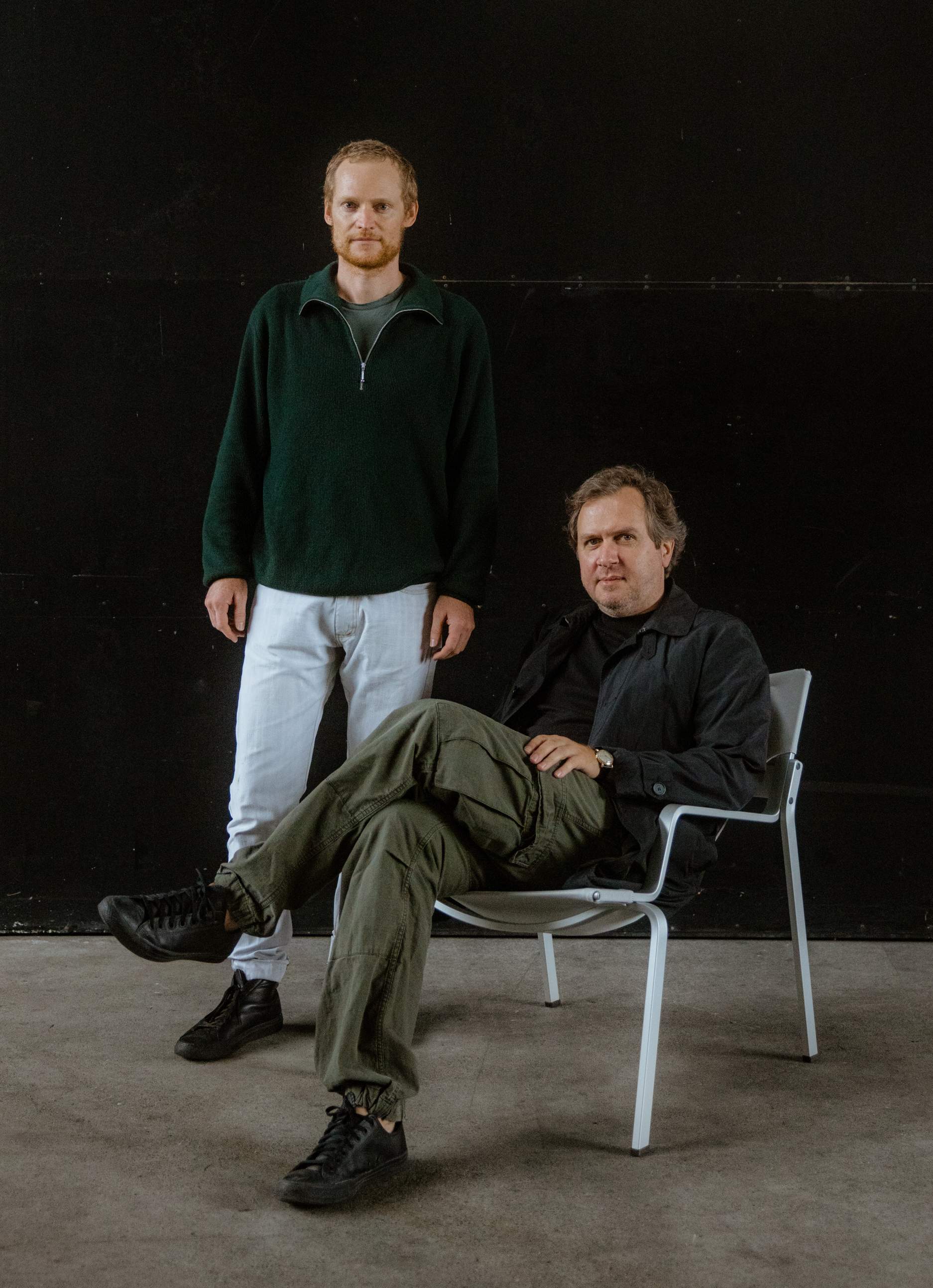 Like all Lehni's work – sleek shelving units, stools and bedframes – the chairs at the centre of the tie-up are made from fully recyclable aluminium. Suitable for indoor and outdoor use, Qwstion's novel touch is the inclusion of a slip-on linen-like seat cover made in the brand's patented Bananatex fabric, which is derived from the fibres of banana plants. "It's a fully circular piece of furniture," says Kaegi, taking monocle through the chair's three anodised aluminium profiles of neutral, bronze and black. "We were inspired by Lehni's ability to bend this aluminium, meaning we could create something like this with only a few parts." Comfortable, lightweight and stackable, it's the perfect piece of furniture for enjoying those last summer rays on, before bringing it inside to sit by the fire through the colder months. 
lehni.ch
At the recent Euro 2020 football final, England's manager Gareth Southgate and his Italian counterpart, Roberto Mancini, cut dashing figures. Southgate wore English brand Percival and Mancini looked dapper in a Giorgio Armani get-up inspired by a suit worn by Italy's 1982 World-Cup-winning manager Enzo Bearzot. Fashion can subtly point out a nation's prowess in design: Macron channels French elegance by wearing suits tailored in Paris, Michelle Obama champions diversity in the US's creative economy by wearing beautiful dresses from Indian-American designer Naeem Khan. These are lessons that can also be applied to furniture.
In a recent conversation I joined with Switzerland's usm, our editorial director Tyler Brûlé said that he would love to see the shelving system that the brand is famous for used to improve the setting at events such as the Geneva summit between Vladimir Putin and Joe Biden. Sadly, this didn't happen then but the Swatch Group did sneak a pair of Tissot watches onto both leaders and the world took note.
Furniture can express so much about a country, from its craft and manufacturing skills to the refinement of its taste. Comfy, ergonomic chairs facilitate lengthy conversations. After 18 months of poorly furnished home backdrops in televised video-call interviews, I'm hoping newsrooms and political institutions will get a spruce-up, with an emphasis on their home nation's best makers and manufacturers. A starting point for inspiration is our report on the renovation of Cairo's League of Arab States building (see here), a celebration of Middle Eastern design. 
Describing his plant-filled, angular-mirrored, temporary installation on the Venetian island of Certosa, artist Doug Aitken refers to the work as an ice-cube that will melt into the landscape. The glimmering pavilion was designed to catch the sunset at a recent menswear showcase for French fashion house Saint Laurent and is part of a broader scheme to reinvigorate the island, currently a wasteland. "I want to make a work that was engaging with the present," says Aitken, who adds that the project is the first step in a regeneration of the natural habitat of the island, which once was home to military barracks but was abandoned in the 1960s. "When the installation is gone, all the vegetation inside will be planted on the island. So the artwork doesn't disappear; it changes form." 
saintlaurent.com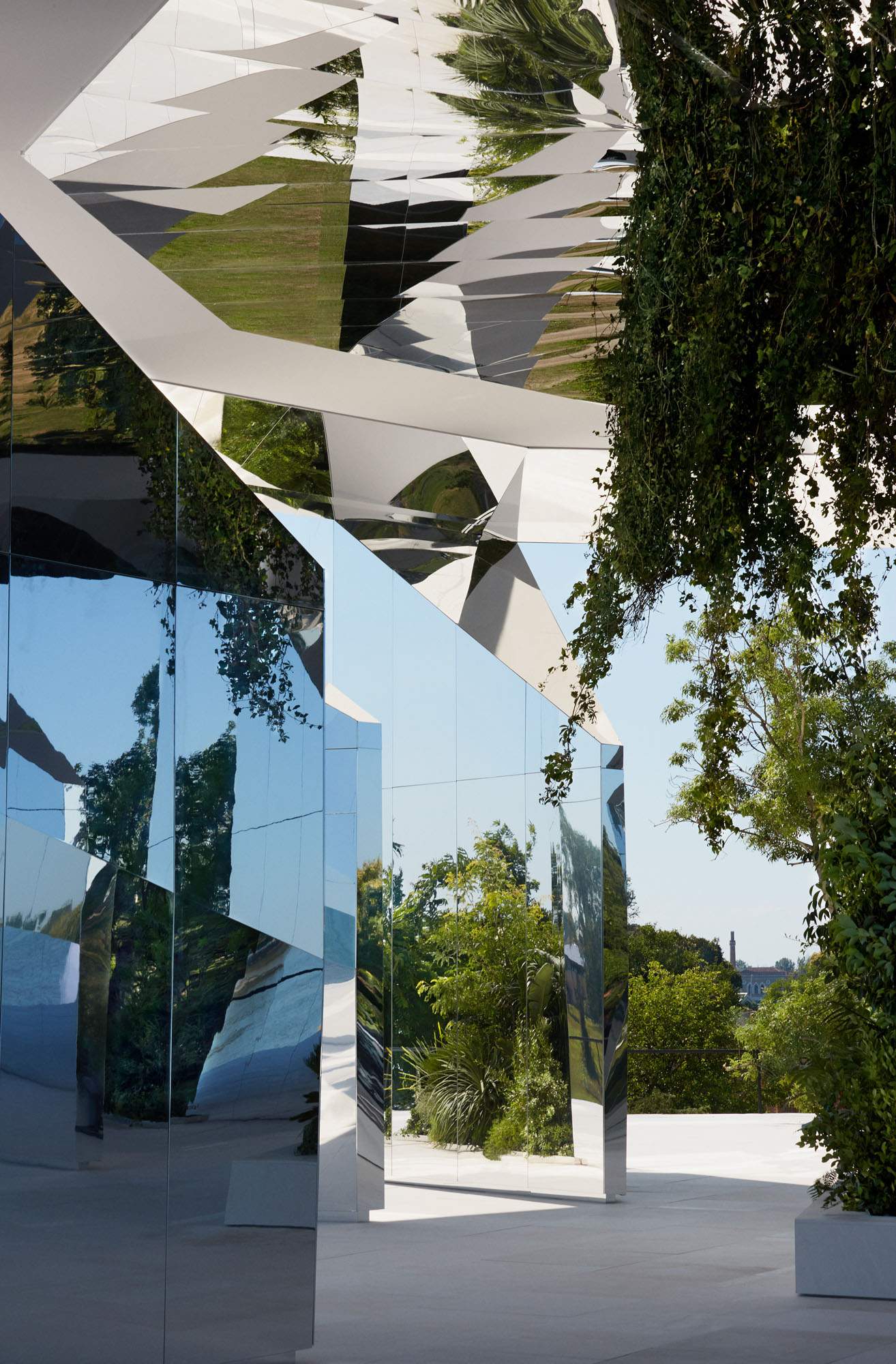 ---
Respite and repair
sydney — domestic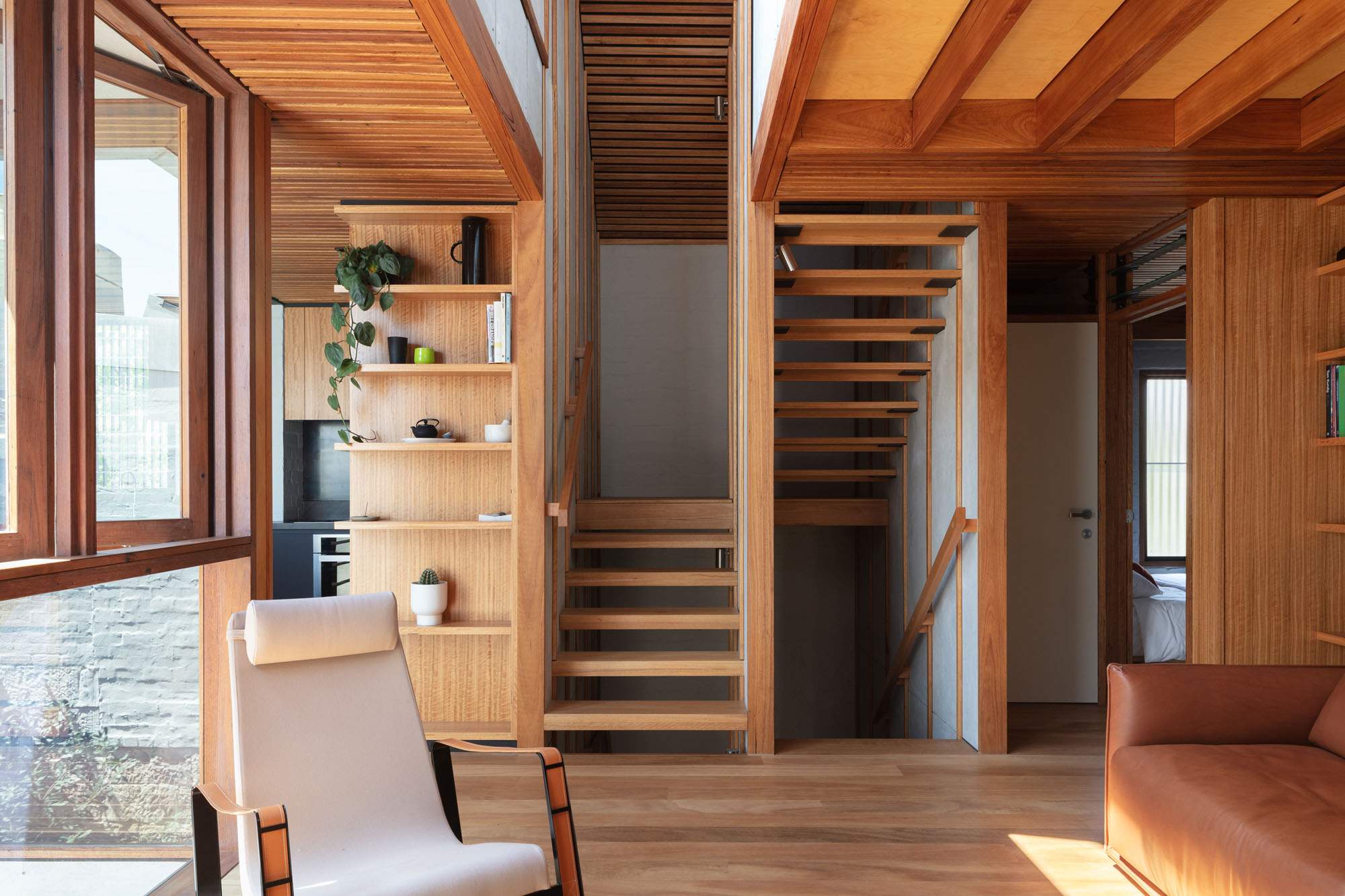 A former automotive workshop among Victorian-era terraces in Sydney's inner-city neighbourhood of Paddington is a surprising location for a contemporary Japanese-inspired residence. But for Matt Elkan, his aptly named Smash Repair House feels appropriate. Working with the light-industrial building, whose doors open onto the street, the designer looked to the Japanese capital's architecture for inspiration.
"Houses in Tokyo seem to be able to exist so close to the public realm but also have such privacy," says Elkan. "You can find yourself in a very private little garden or courtyard within metres of a busy public street. I felt that Smash Repair House needed to offer similar respite and relief."
Elkan designed the home around an internal courtyard that brings natural light and air across all three of the building's levels. It's a design move that complements the warm timber throughout the space and the careful spread of wooden battens on the ceilings, which help to absorb sound and create a calming acoustic environment. The result? Onsen-like tranquillity. 
mattelkanarchitect.com.au
Q&A
alison brooks
Architect
London
Alison Brooks Architects is responsible for some of the most ambitious housing projects at the centre of London's King's Cross development. Founder Alison Brooks is concerned with making the most of all aspects of a new building in relation to how the public will enjoy it. At the 2021 Venice Architecture Biennale she highlighted this approach in an installation focused on making the best of the street-level in high-rise architecture.
Why is the ground floor of a building so important to you?
We always try really hard to make ground floor spaces generous, by using double-height ceilings and areas you can use in many ways. Tall buildings in cities are often criticised for the way they meet the ground; they don't contribute to the public realm.
Are there smart ways for architects and developers to best use this space?
Foyers of residential buildings are well-suited to operating as co-working spaces. These should be places where tenants and the public can share space freely and be part of the life of the street, making opportunities for communality.
How did you bring these ideas to life in Venice?
A table with models of 10 of our projects brought together as a new, imaginary city. It's a way of revealing the potential of housing to better operate as economic, cultural and social space; as civic buildings. A building can be a neighbourhood in itself; offering space for communities to emerge and gather.
alisonbrooksarchitects.com
photographer: Yves Bachmann. illustrator: Masao Yamazaki. image: Clinton Weaver