Music / st petersburg
Different tune
The old Soviet Dom Radio building in St Petersburg is creating daring music and art – and refusing to follow the mood music at play in much of Russia today.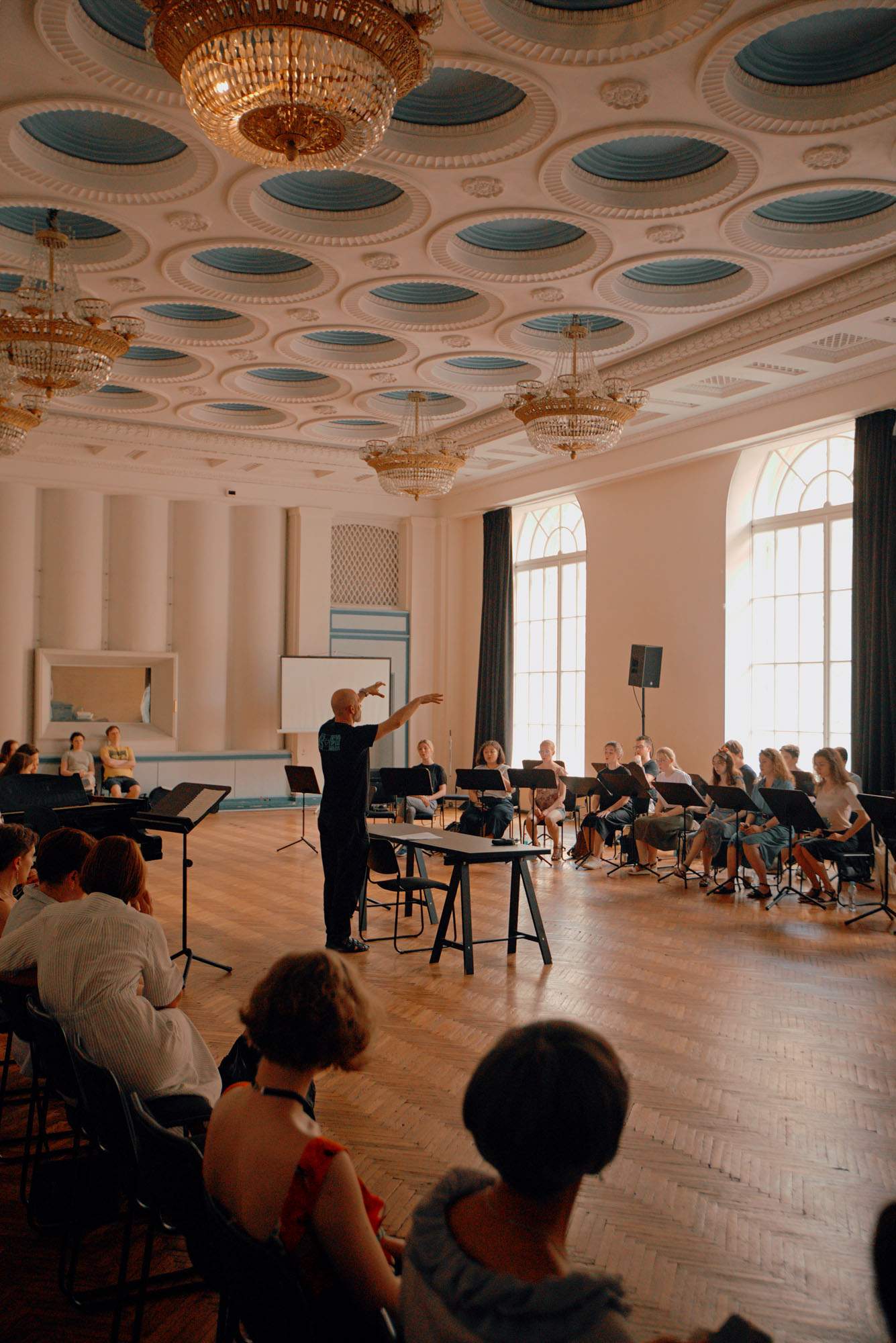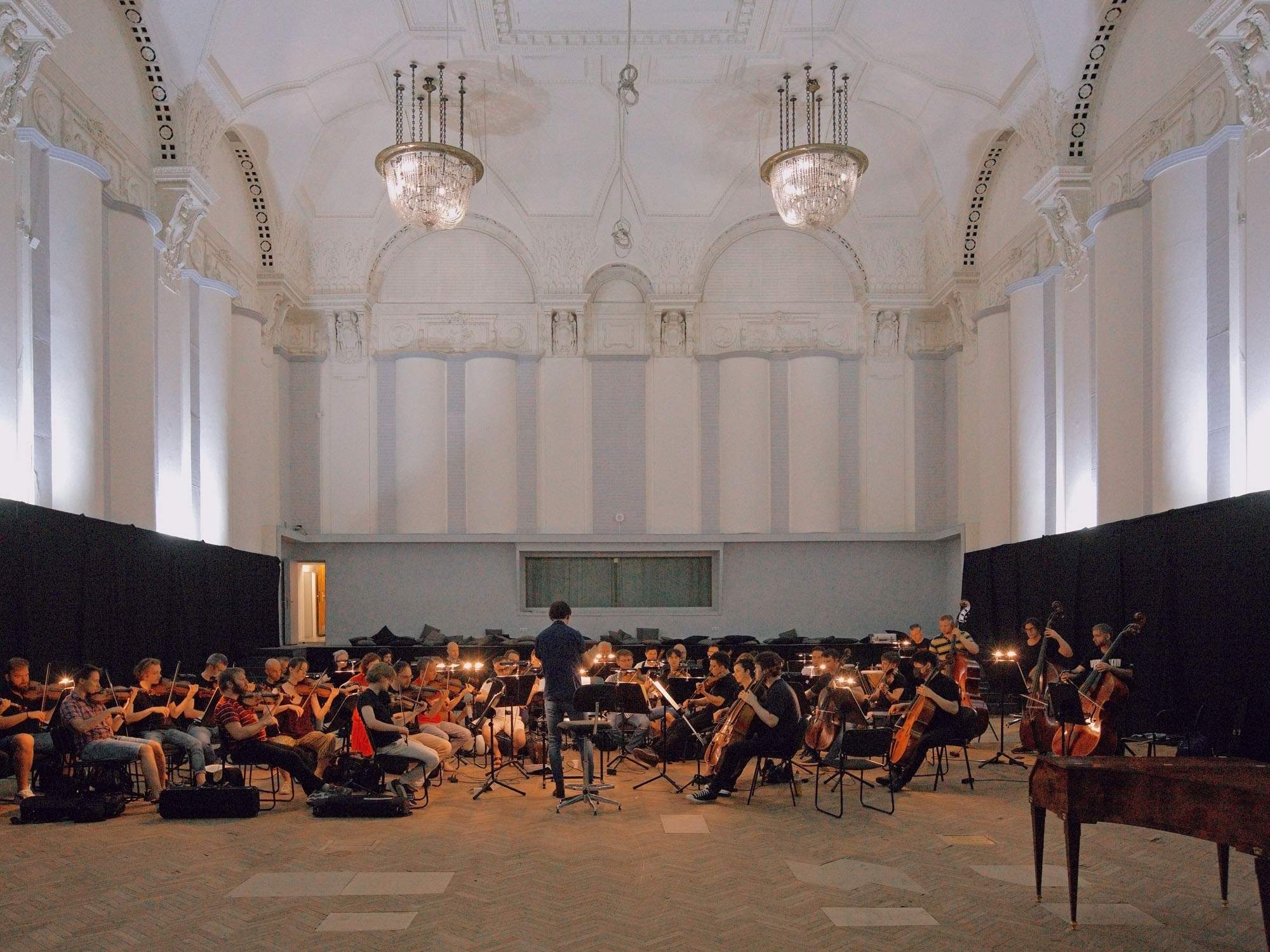 Given how long St Petersburg's Dom Radio building lay underutilised and unappreciated, the creative ferment going on today in its many rooms, offices and studios feels dizzying. Constructed in the final years of the Tsar as a cream-and-brown jewel of early 20th-century neoclassicism, it later housed the offices and studios of the radio broadcasters of Leningrad – as the city was then known – in the 1930s. Soviet news programmes, concerts and radio plays were recorded and beamed out to the city's residents.
But in the years following the end of communist rule, musicians and technicians slowly emptied out of the building, leaving a chaotic mix of rented office space and slapdash retail kiosks in their wake. Today the noise of broadcasts has been replaced with everything from orchestral rehearsals to choral masterclasses. Contemporary art exhibitions also take up some of the rooms and on many evenings the doors open to the public for performances.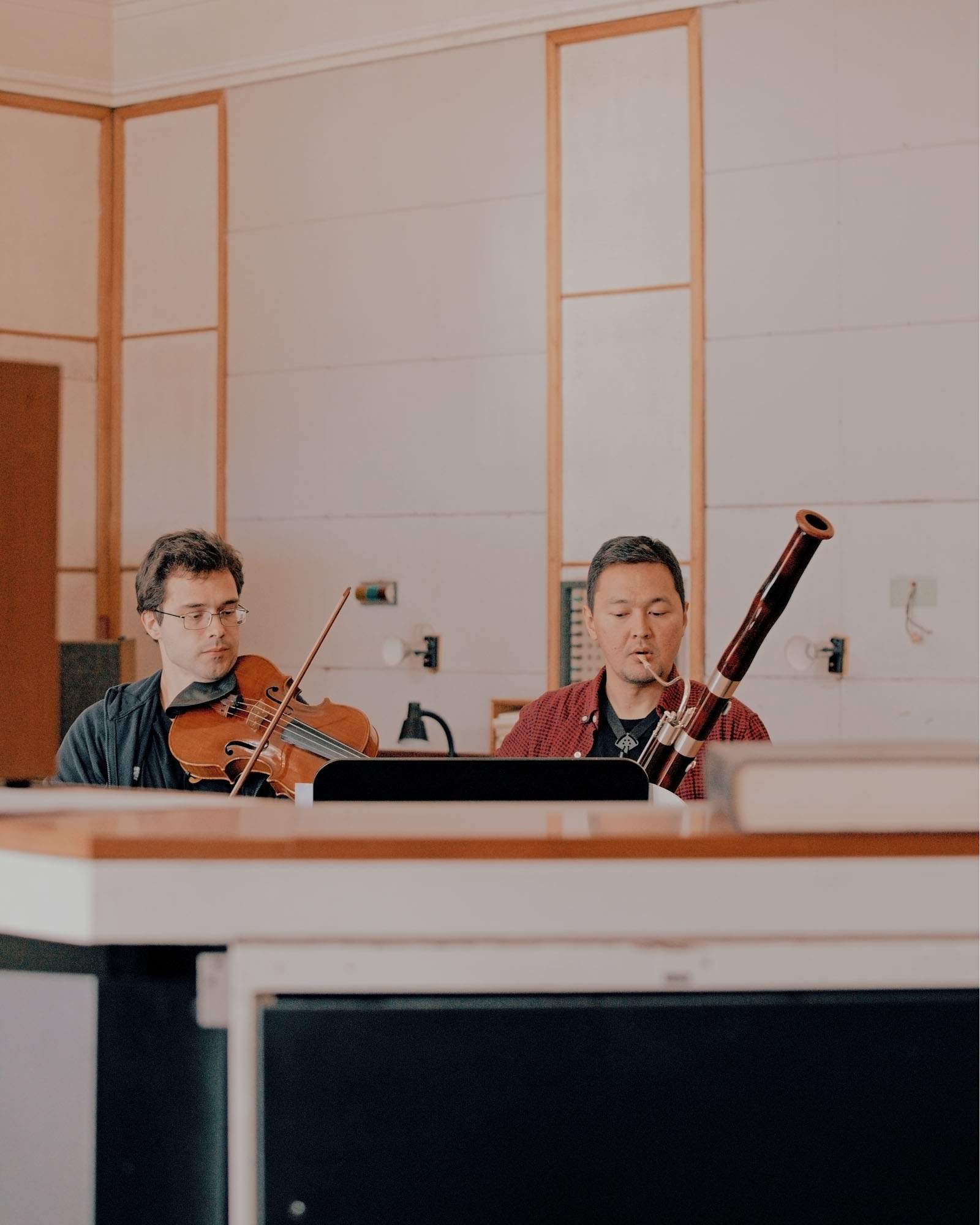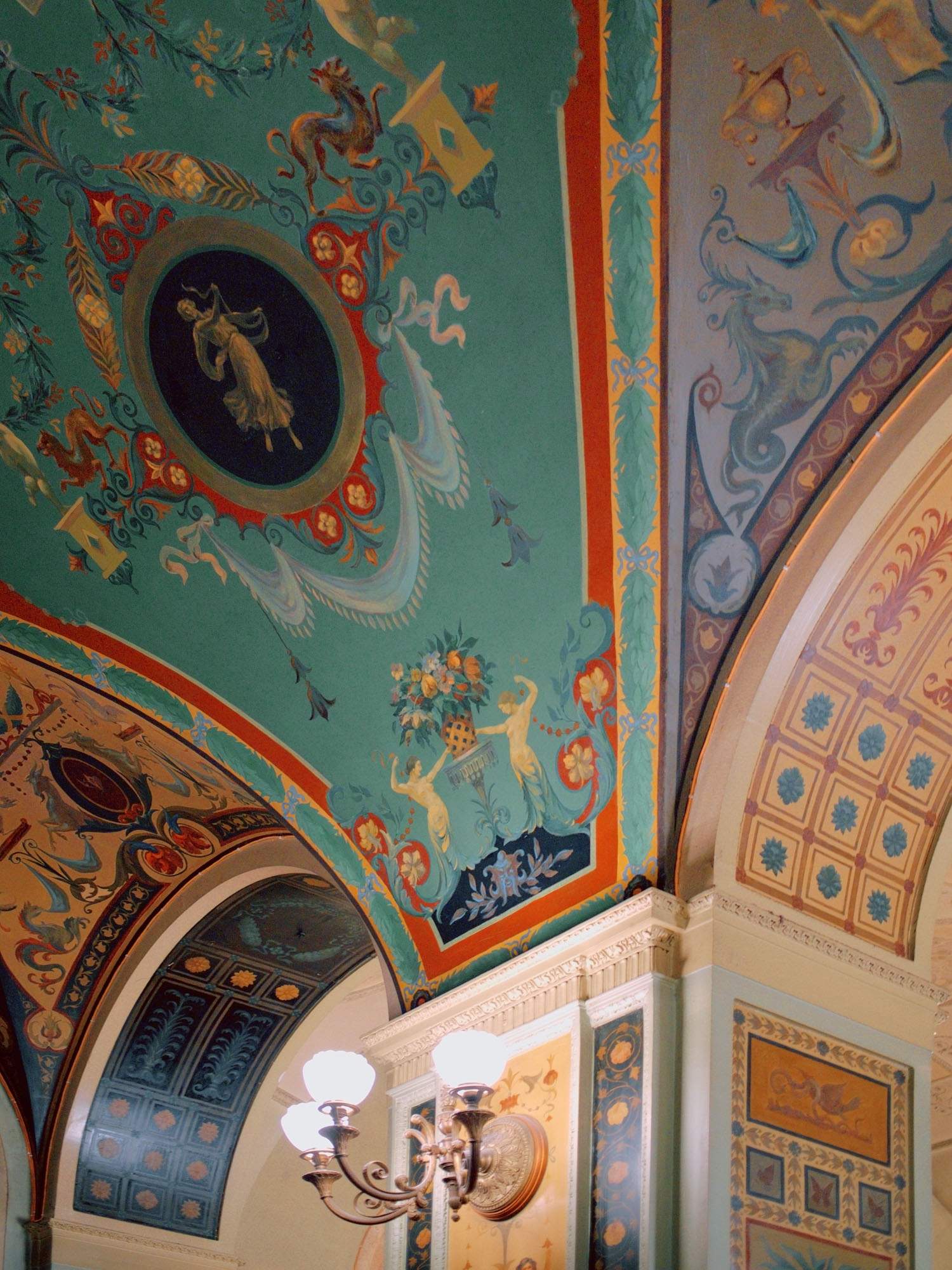 The current incarnation of Dom Radio is the brainchild of musical visionary Teodor Currentzis. "I think of it as a time machine, connected to the analogue past but used to explore the future," he says of the project. Currentzis – who has a swirl of black hair and a wardrobe of skinny jeans and tall leather boots – was born in Greece but came to Russia to study at St Petersburg's acclaimed conservatory. He stayed, going on to lead musical houses across the country as he became one of the world's most noted conductors. For the past 17 years he has fronted the 120-member MusicAeterna orchestra and choir, which has graced stages everywhere from Salzburg and Vienna to Tokyo.
In 2019, Currentzis and the orchestra decided to move away from Perm, a one-time industrial centre in the Ural mountains, where working was becoming increasingly difficult due to bureaucratic disagreements. In an evocative yet cryptic open letter announcing his departure, Currentzis wrote of a "mad thirst for beauty" that the regional authorities proved incapable of understanding. "This is the function of those in power – to not understand," he says.
"There is something sacred about this place. But something only remains sacred when it continues to be used and when it is still producing"
Additionally, the opportunity being presented by Dom Radio was too enticing for Currentzis to resist. MusicAeterna had rehearsed in the St Petersburg building before heading out on tour and knew all about its impressive scale and historic resonance. Much of the funding for the refurb and the cultural programme would come from the majority state-owned vtb Bank, the orchestra's main financial backer. The job of getting Dom Radio ready for its new life was one of subtraction rather than addition. The aim was to peel away layers of paint, wallpaper and plastic to reveal a space that has a palpable sense of character. The resulting atmosphere is of a haunted ministerial office crossed with a studio from the heyday of pre-digital musical production.
Currentzis's studio has the feeling of an audiophile's secret lair, where amplifiers and speakers are lined up facing a red velvet couch. A Studer c-37 reel-to-reel recorder from the 1960s takes pride of place. Currentzis presses play and the sound of psychedelic rock comes barrelling forth – grainy and warm, crackling in its imperfection. "We like the old, more sincere way of creation," says Currentzis.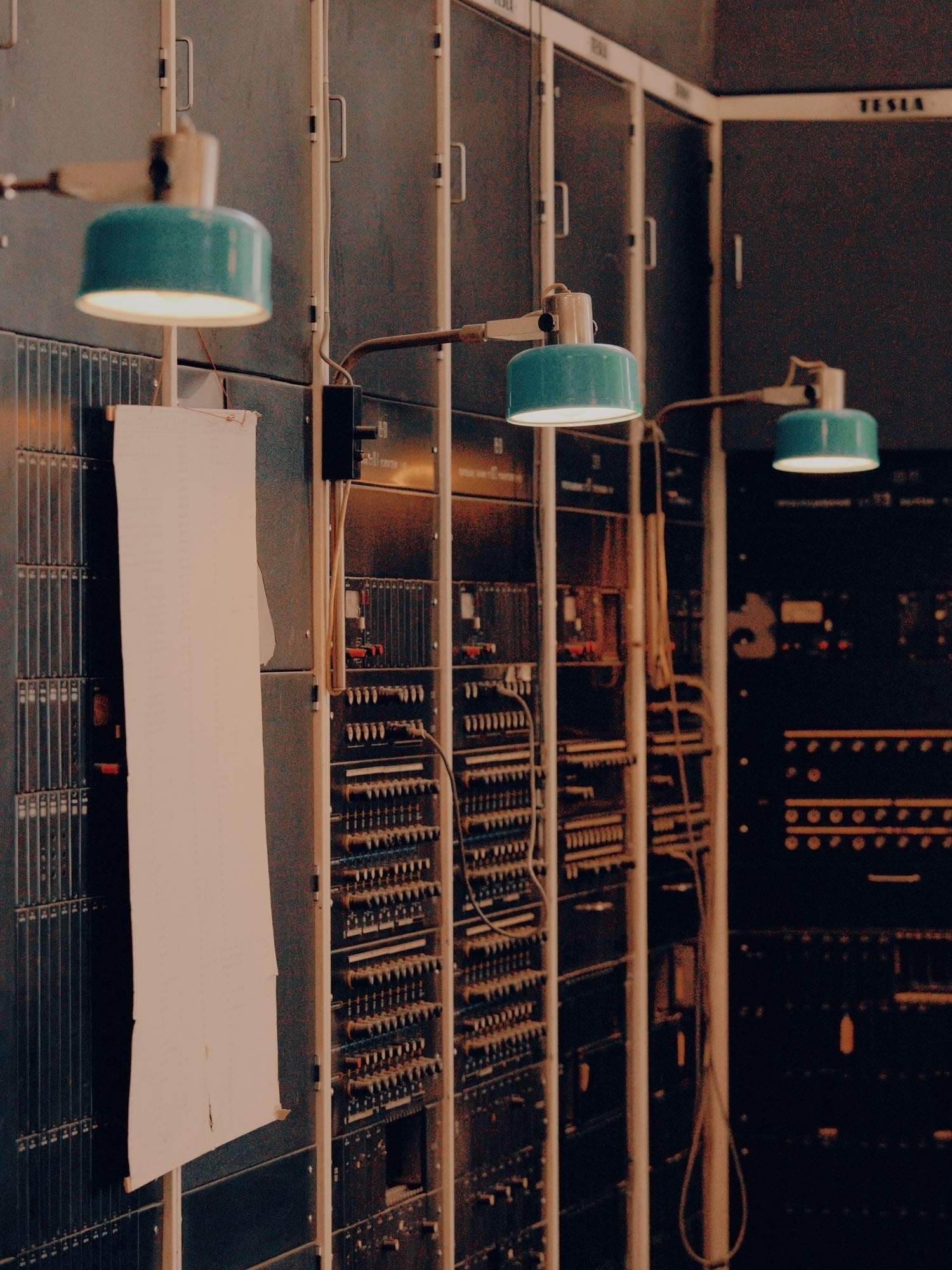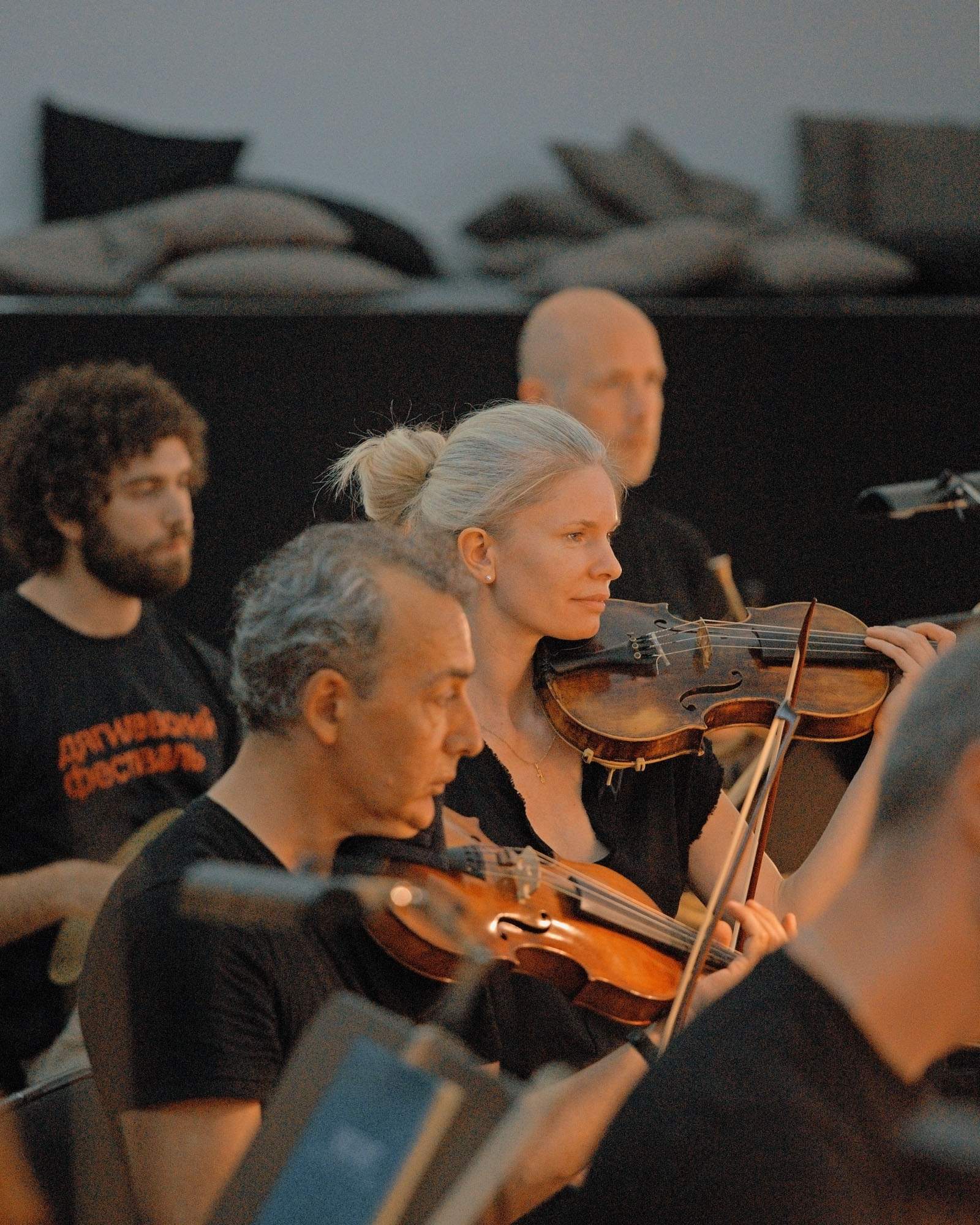 At the moment, he and MusicAeterna are rehearsing Mozart's Don Giovanni in advance of a run of performances at the Salzburg Festival. They are using the same hall at Dom Radio where the Leningrad Radio Orchestra assembled to record Dmitri Shostakovich's Symphony No 7 in 1942. That work was broadcast as a message of hope to the city's residents, then caught in a German blockade that lasted for more than two years.
But even as Currentzis acknowledges the weighty history of Dom Radio he is adamant that the building should not be just a memorial to the past but rather a space that is both functional and alive. "We feel that there is something sacred about this place," he says. "But we are equally sure that something only remains sacred when it continues to be used and when it is still producing."
The artistic free rein that's granted to Currentzis and his orchestra is all the more striking given that the official mood in Russia is currently pointed strongly in the opposite direction. Every week brings news of the latest crackdown or restrictive law. Currentzis speaks abstractly and lyrically about Dom Radio's role in such a moment. "If the world around us was full of hope and, let's say, in tune with itself, then you wouldn't need musicians or poets," he says. He brings up the dark days of the Second World War that coincided with the great music-making inside the walls of the building. "It's the job of any cultural institution to define its own relationship with the epoch in which it exists," he says.
These days, a residency programme brings contemporary composers to Dom Radio for six-month stays. Andreas Moustoukis is the current occupant, working out of a spacious office on the sixth floor; original parquet floors and tall windows give the place a creaky and stately air. A couple of years ago, Currentzis called Moustoukis to tell him of the plans for Dom Radio and said that he should join. "There was no doubt that I would," says Moustoukis. "I'm a big fan of utopias – and Teodor is too."
For his first performance in residence, Moustoukis gathered an audience to watch as he painted a large abstract canvas while a chamber orchestra played pieces by American composer David Lang and Moustoukis himself. He is now putting together a new choral piece called Whispers. When he finishes a passage, he hands it to musicians from MusicAeterna for feedback. "I have never had so many people rehearsing my music in real time," says Moustoukis. "This is what I wish for, for all the other composers in the world."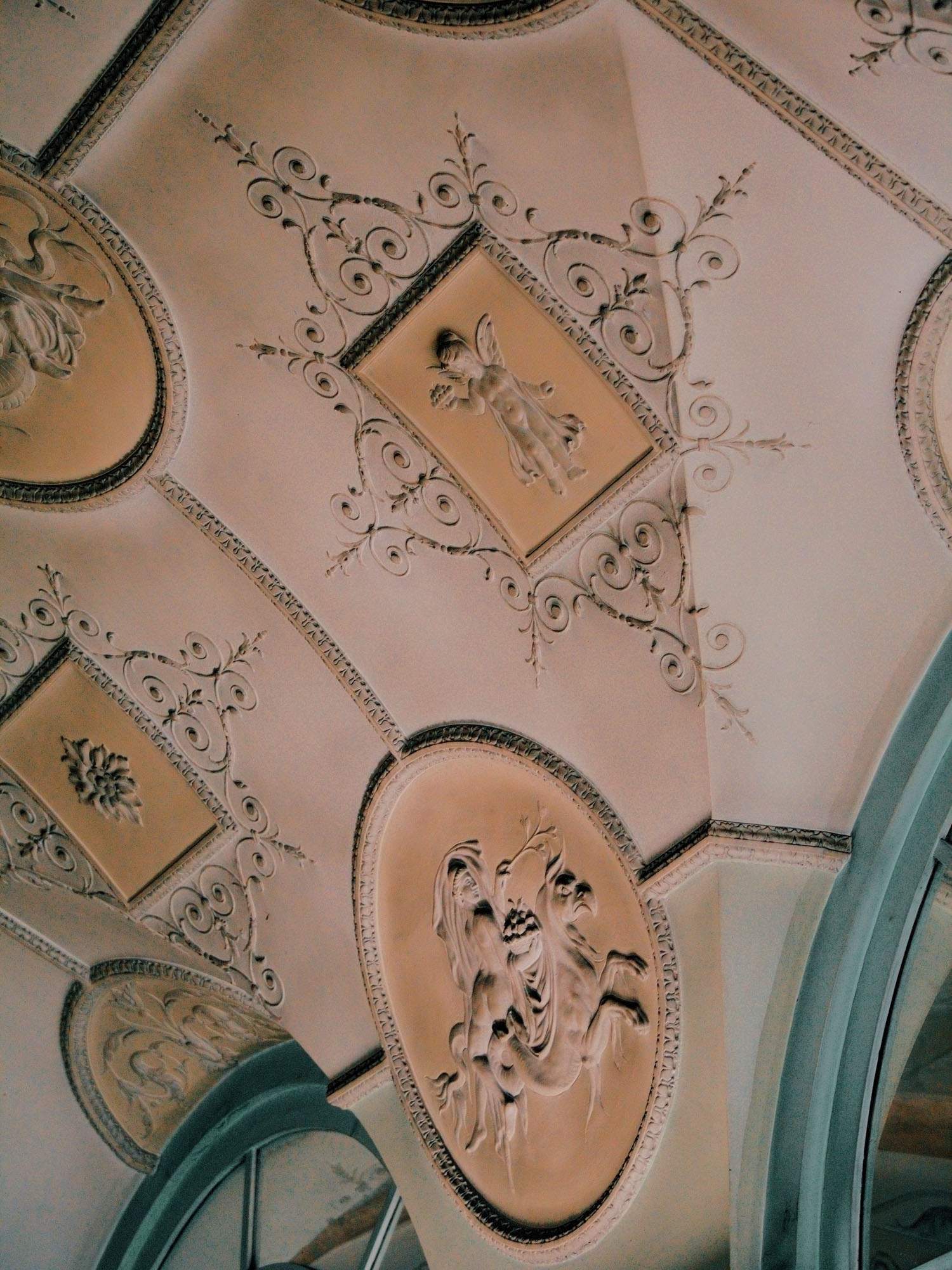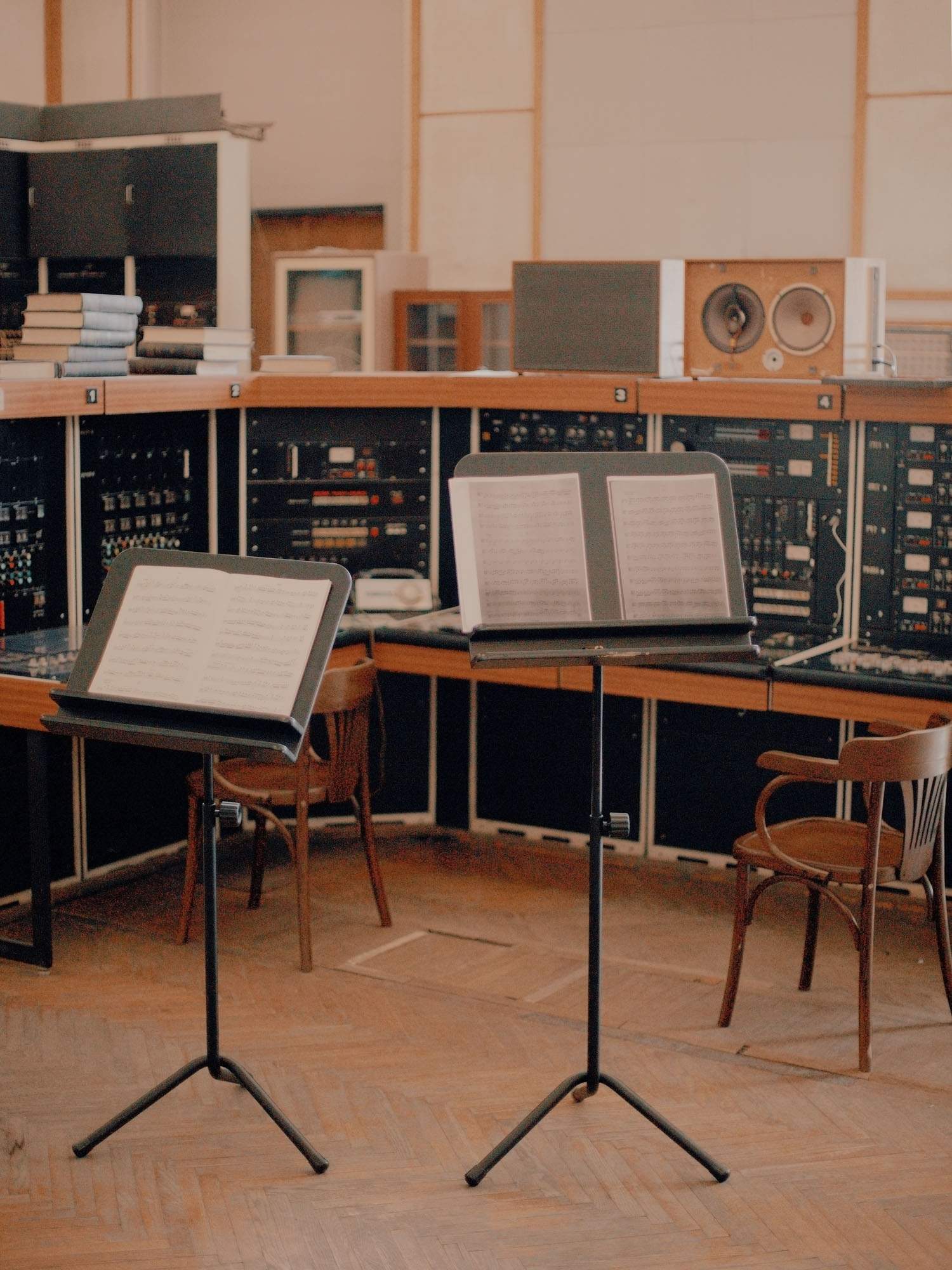 This sense of unique opportunity is also what brought Dutch choreographer Nanine Linning here. "Teodor is an archaeologist of possibilities," she says. "He doesn't live by any rule." During a week-long stay at Dom Radio on her way back to Amsterdam from a festival elsewhere in Russia, she came up with an idea to marry a contemporary dance piece with a choral work in MusicAeterna's repertoire. Currentzis suggested that she test it out right away. When monocle visits, Linning is leading dancers through a series of exercises, their movements at once elegant and full of primitive energy. "European stages and arts organisations can be so rule-bound and strictly organised, with little room for spontaneity or playfulness," says Linning. "At Dom Radio no one tells you that the podium needs to stand here or the audience chairs must be there. The art drives the format."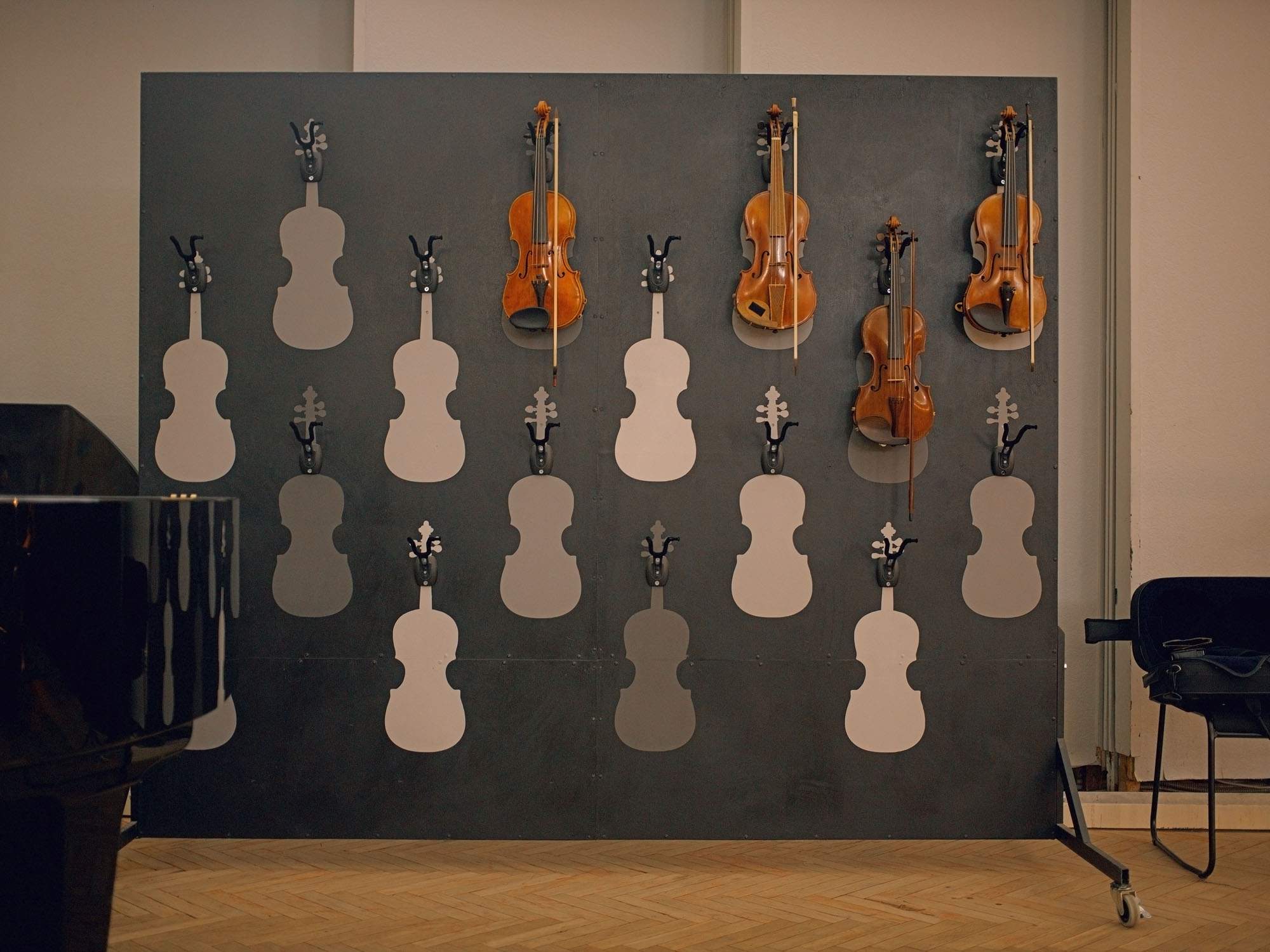 In the evening, the lights in the foyer dim. Contemporary harpist Alexander Boldachev is setting up to play a solo concert. Dom Radio has already gained a loyal following among St Petersburg's music aficionados, who have quickly adapted to the venue's idiosyncrasies – volunteers ask concert-goers to leave their mobile phones in an old wooden filing cabinet by the entrance – and added their own. Many performances at Dom Radio purposely end without applause, so that audience members can remain for as long as they wish in contemplative silence.
Currentzis often talks about one of his fondest memories of Dom Radio, when he was in the audience himself for a chamber music concert. It finished, as often is the case, with meditative quiet. Many people stayed in their seats. One man was still there at midnight. "Someone asked, 'Maybe we should ask him to leave?'" says Currentzis. "And I said, 'No this is good, let him be.' This is not my Dom Radio, this is our Dom Radio. Musicians and audience, all together."