Briefing / Global
Fashion
Briefing
From the most chic suede looks for autumn to the best shops for upgrading your wardrobe.
the retailer
Massimo Alba
Forte dei Marmi
Few people understand devising the right atmosphere in retail better than Massimo Alba. The Italian fashion designer has a knack for creating inviting shop spaces that are also very much in sync with the styles found in his collections of casual clothing. For his latest boutique in the Tuscan seaside resort of Forte dei Marmi, patrons are greeted by teak flooring and rugs in deep-blue hues. These are dyed with natural pigments in the same watercolour style used in a number of the brand's clothes, giving every piece a unique hue.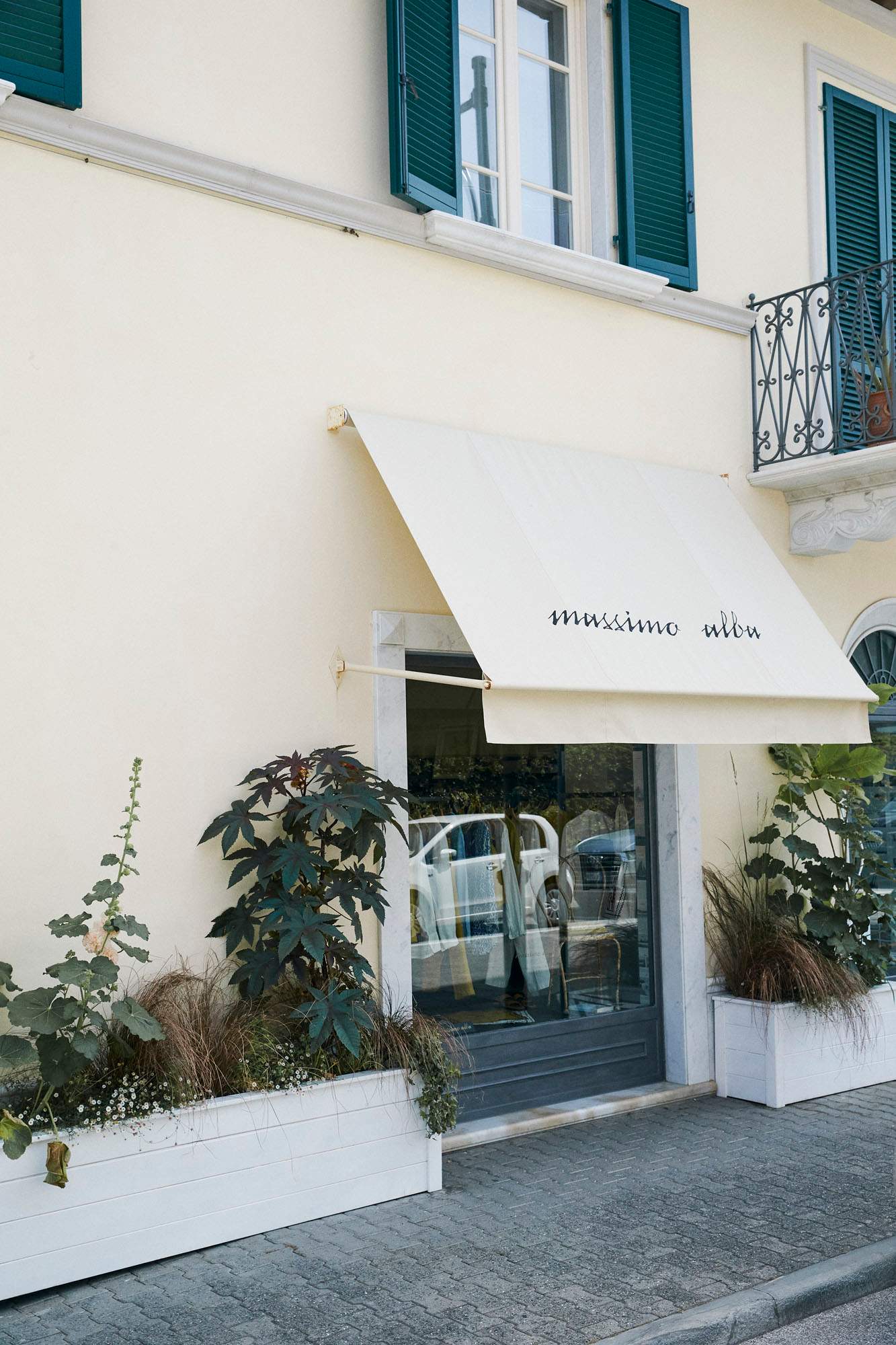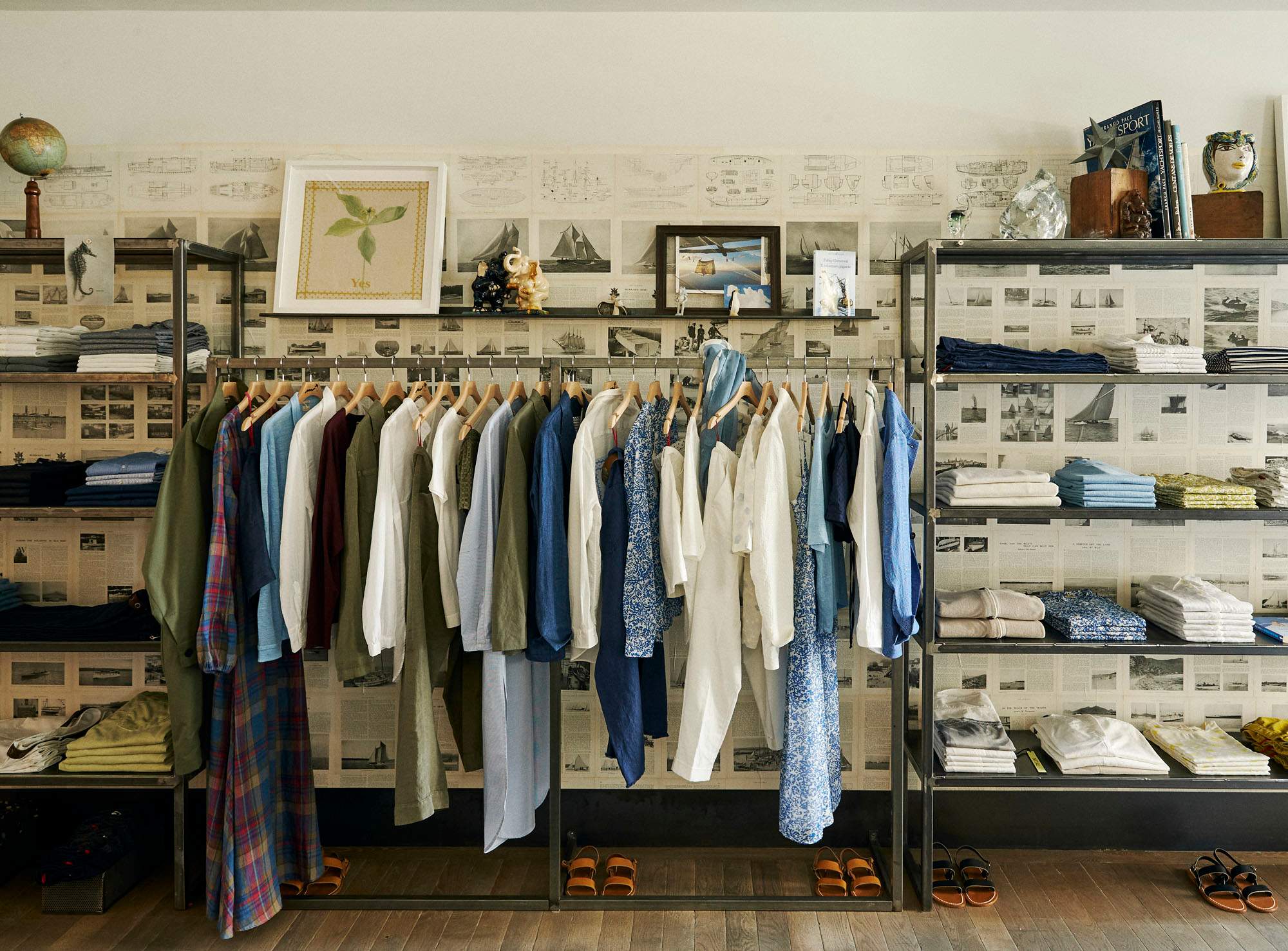 Personal touches include a sprawling cloth embroidered with the words of a poem by Gabriele D'Annunzio that the designer created for the shop's changing-room curtain. Behind the wooden sales counter, Alba has placed a pair of Franco Albini lamps. Maritime elements include a large wooden model of a 19th-century French sailboat and wallpaper made from pages taken from early 20th-century editions of The Rudder, a one-time yachting periodical from the US. "I want everything inside to be authentic and never feel forced," says Alba. "The space needs to be welcoming. The customer should feel at ease as they browse." 
massimoalba.com
---
Keeping your cool as the northern hemisphere moves into autumn is easy this year thanks to a renewed focus on smart suede pieces that feel lightweight and are easy to wear, yet provide plenty of weather resistance. Our picks include casual shoes to slip on and an Italian-made jacket that is as practical as it is suave.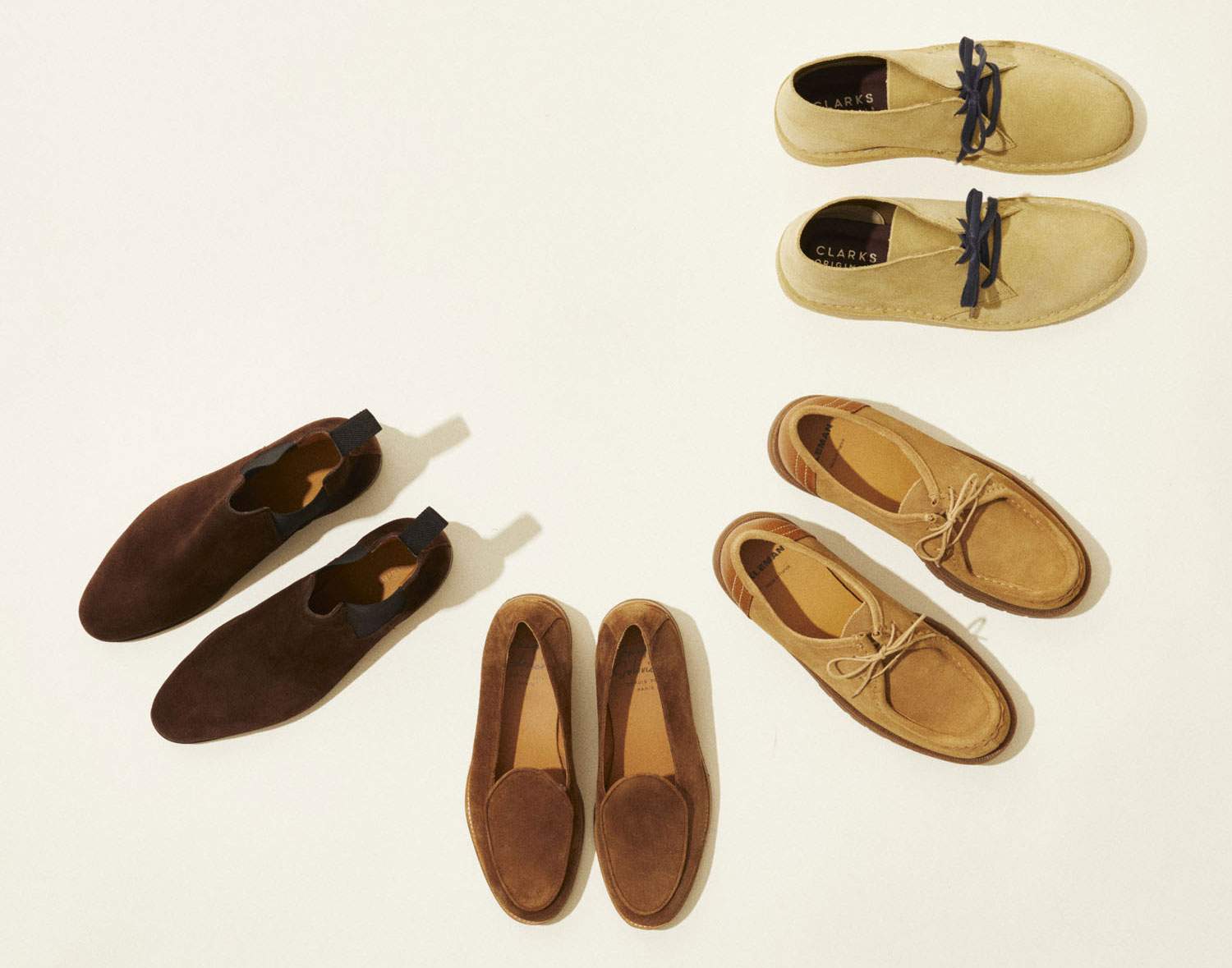 (Anti-clockwise from left)
Lawry boots in dark brown suede
by John Lobb
Desert Coal maple suede boots
by Clarks Originals
Padror VL Lion shoes
by Kleman
Alexis Brown suede calf shoes
by Jacques Solovière
---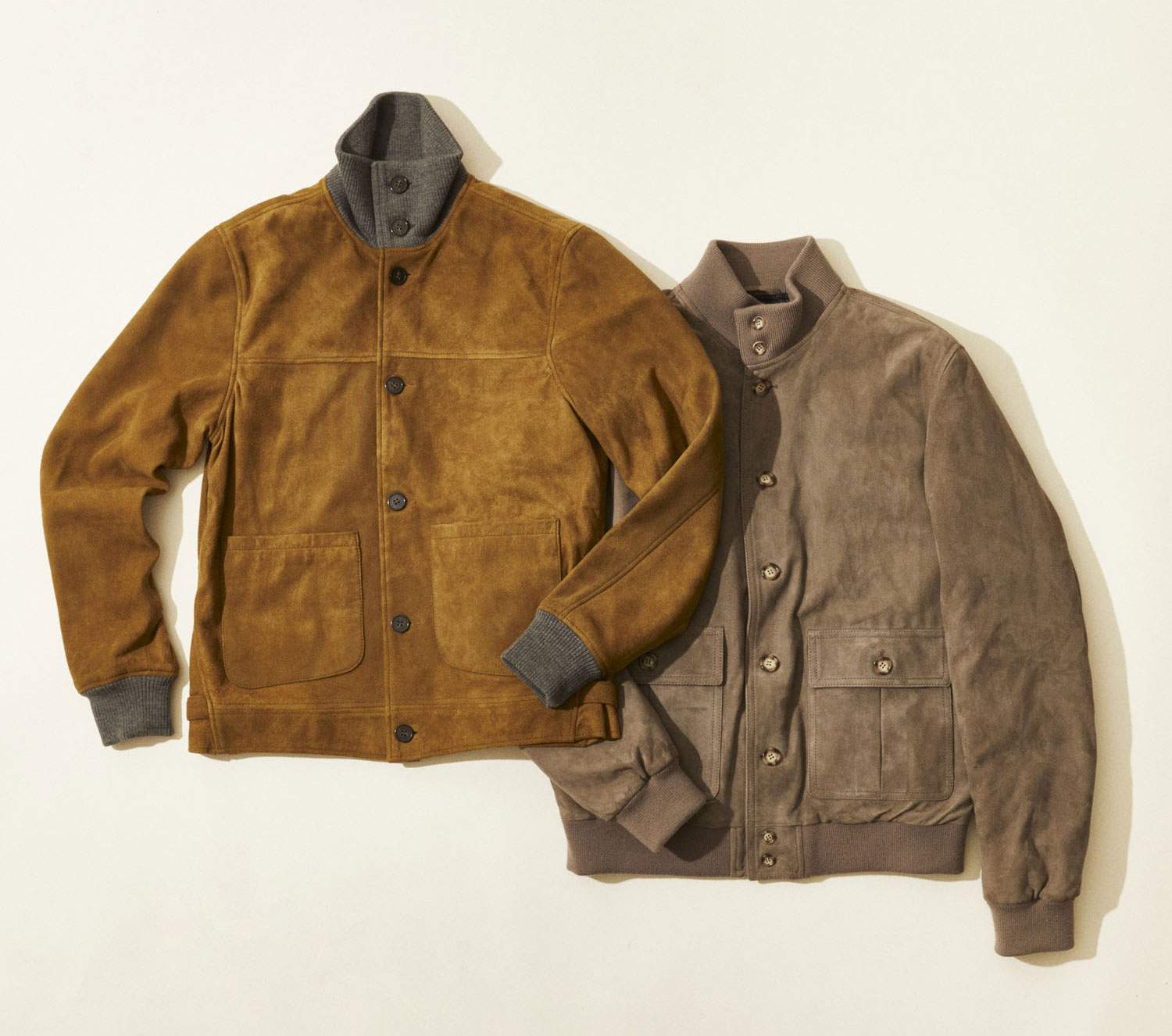 (From left)
Ron bomber jacket in French suede
by Officine Générale
Valstarino goose-down padded suede jacket
by Valstar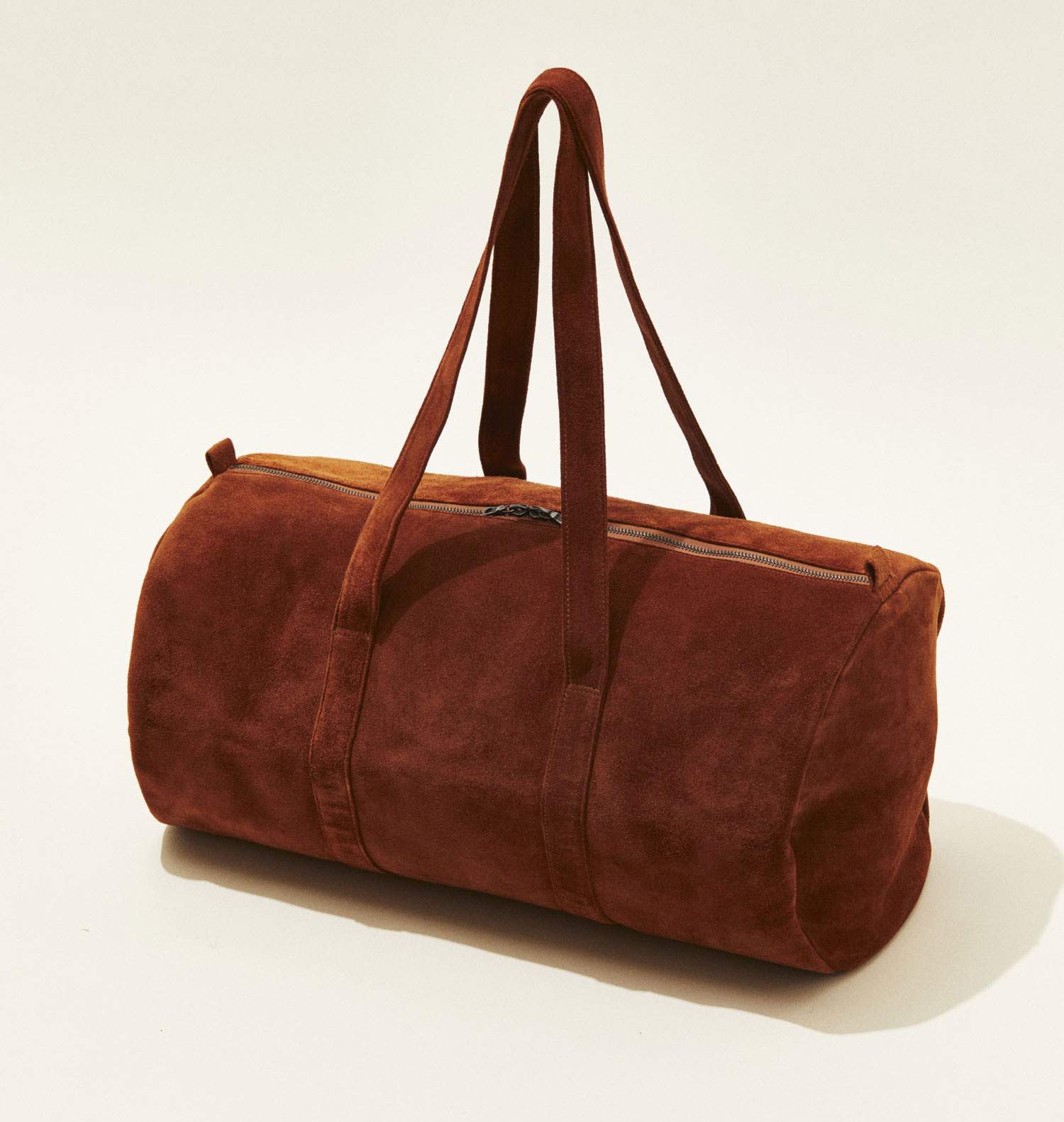 N° 385 Ultra Soft sport bag 
by Isaac Reina
---
Cartier Shinsaibashi
osaka
Luxury labels have to pull out all the stops to make a mark on Japan's smartest shopping streets these days. For the façade of its shop in Shinsaibashi in Osaka, Cartier called on Japan veterans Mark Dytham and Astrid Klein, whose multilingual studio, Klein Dytham Architecture, was founded in Tokyo 30 years ago. While metal and glass are the standard materials for most big brands, Klein Dytham went for the opposite approach, using homegrown hinoki cypress to create something altogether warmer and more inviting.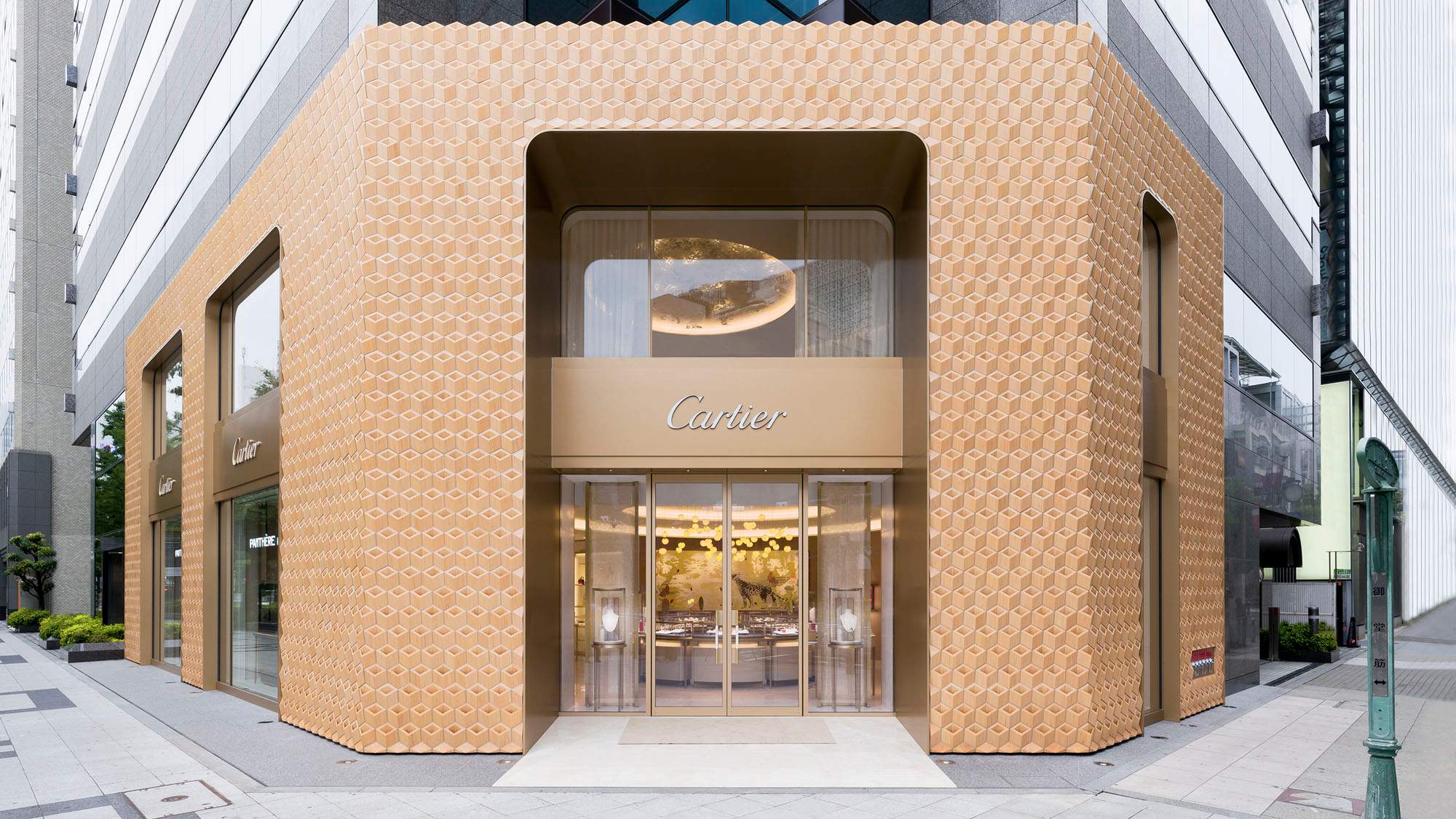 Taking inspiration from classic Cartier jewellery and traditional Japanese saké boxes (hinoki masu), Klein Dytham has created a striking timber exterior. Japanese carpenters from Kyoto crafted by hand 2,500 individual units that combine to give the façade its intriguing texture. Hinoki is a tried and trusted material in traditional Japanese architecture, used for temples,shrines and castles, as well as baths and tableware, and it scores high for longevity. "It's naturally stable and water repellent," says Dytham. "And the seasoned hinoki itself hails from 60 to 70 year-old trees, all domestically sourced."
The natural grain and tone are protected by a clear lacquer and the building's appearance changes depending on the time of day and direction of the sunlight. "It was a challenge getting the building to this level of detail," says Dytham. "But as always in Japan, it is a delight to work with craftsmen, contractors, project managers and the client – all wanting to produce something extraordinary." 
cartier.com
Q&A
stefano canali
President and CEO, Canali
Italy
At the physical presentation of high-end label Canali's menswear collection for autumn/winter 2022 in Milan earlier this year, Stefano Canali spoke to monocle about the enthusiasm among men for sharpening up their wardrobe as they step out into a social season. 
What is the appetite of the international market for your clothing at the moment?
Mainland China has been performing well for a number of months; the US is playing catch-up but we're seeing very good results from our shops and department stores over there. Europe is lagging a little but we're confident it will be back soon. The overall bounceback has come sooner than expected.
Press and buyers seem to have digital fatigue from fashion brands presenting online. How important is it for you to bring them to your showroom for presentations?
We must keep in mind that online will play a more serious role in the industry going forward. But we also must keep in mind that we're human beings and social beings, so we need to meet in person.
Take us through the design process behind this collection.
Design has played a major role but we have also conceived the structure of the collection in a different way, considering the fact that the customer can no longer accept boundaries between formalwear and more casual sportswear. We have spent 18 months clearing these boundaries and forming a collection where customers can mix and match from different categories – a softly tailored jacket or a sportswear item in a richer material – to come up with something that is lighter, softer and more comfortable than in years past and feels very up-to-date.
canali.com
Photographer: Stefan Giftthaler.  still life: Trisha Ward.  Images: Cartier