Briefing / Global
Food and Drink
Briefing
From a bar in Mexico City to Copenhagen's new bakeries and food scoops in Seoul and Singapore.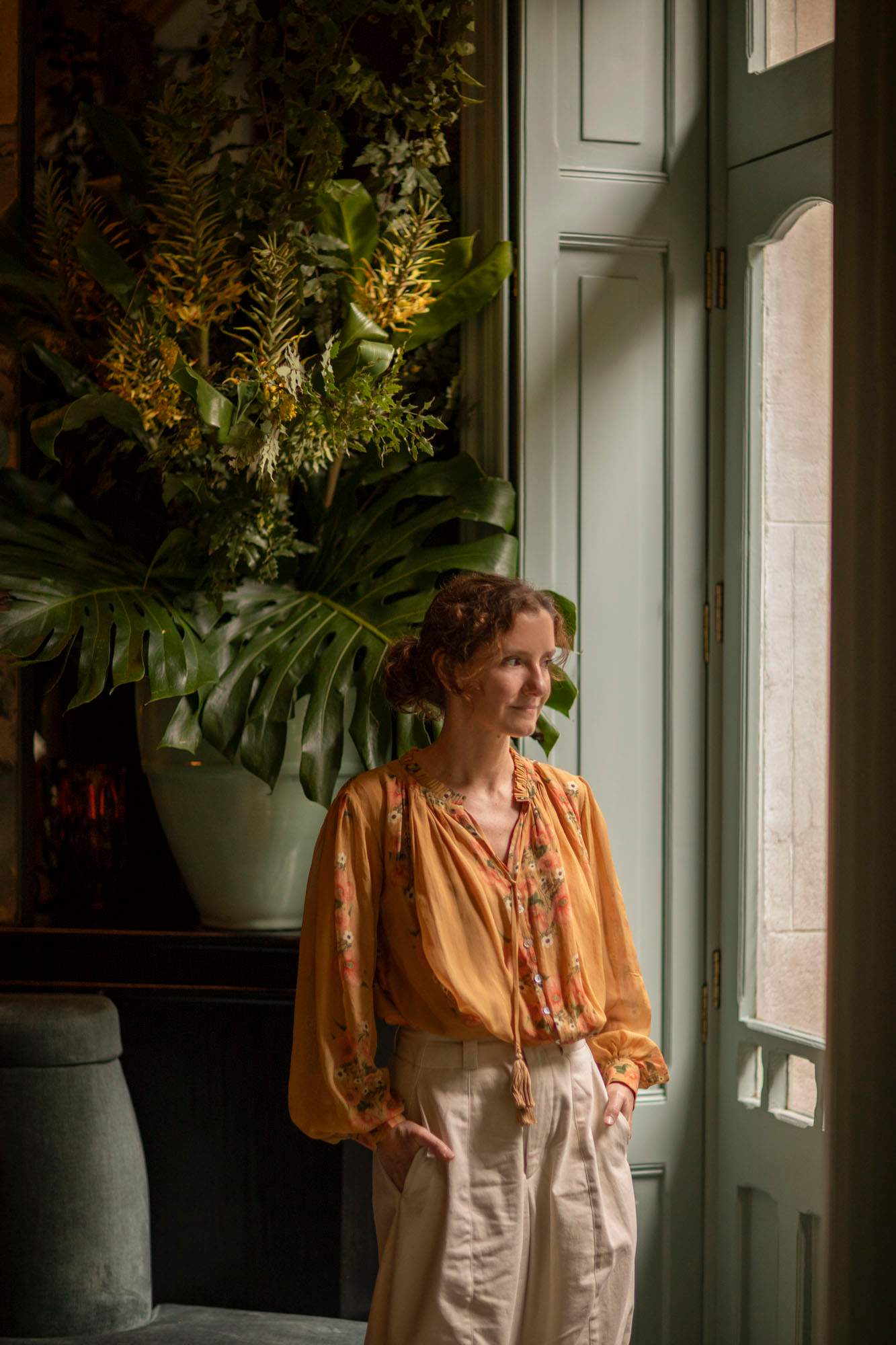 Chef Elena Reygadas' Rosetta restaurant has been a Mexico City staple since opening in the Roma neighbourhood more than 10 years ago. The dreamy interior looks straight out of a fairy tale, with botanical murals in pastel hues and tropical plants drooping from the rafters. The crowds also come for Reygadas's pasta and fresh vegetable-heavy dishes. The three-storey mansion's newest addition is Salón Rosetta, an intimate bar on the top floor. "We wanted somewhere that people could have a cocktail before dinner," says Reygadas (pictured). "There's nothing like this in Mexico City. People either drink at restaurants or dive bars." The elegant room has curved booths, powder-blue walls and large Chinese paintings. The menu doesn't disappoint, with spins on old favourites such as a hoja santa martini (pictured) made with Mexican pepperleaves. Better yet, it's two flights down to one of the finest restaurants in Mexico City.
rosetta.com.mx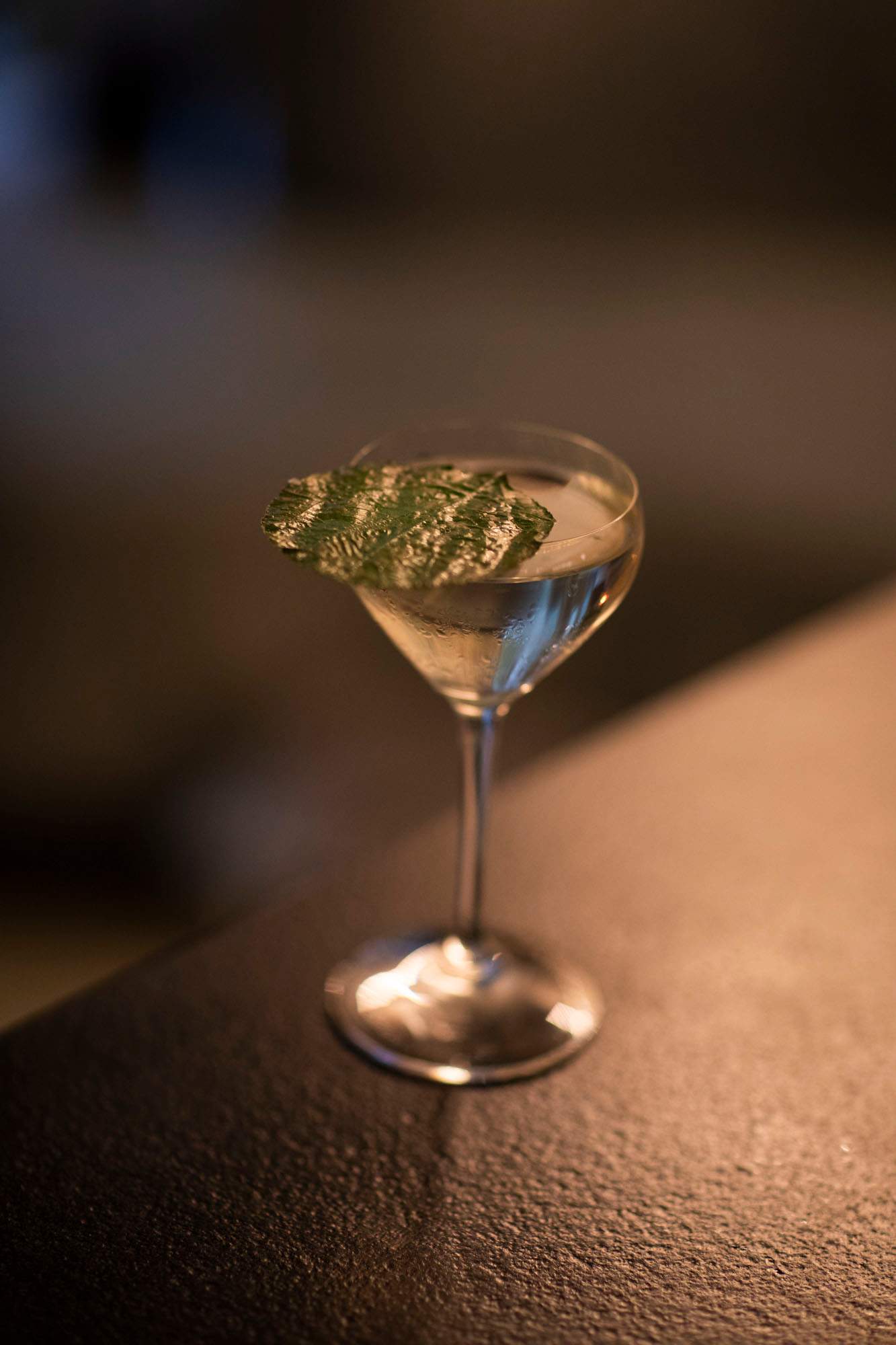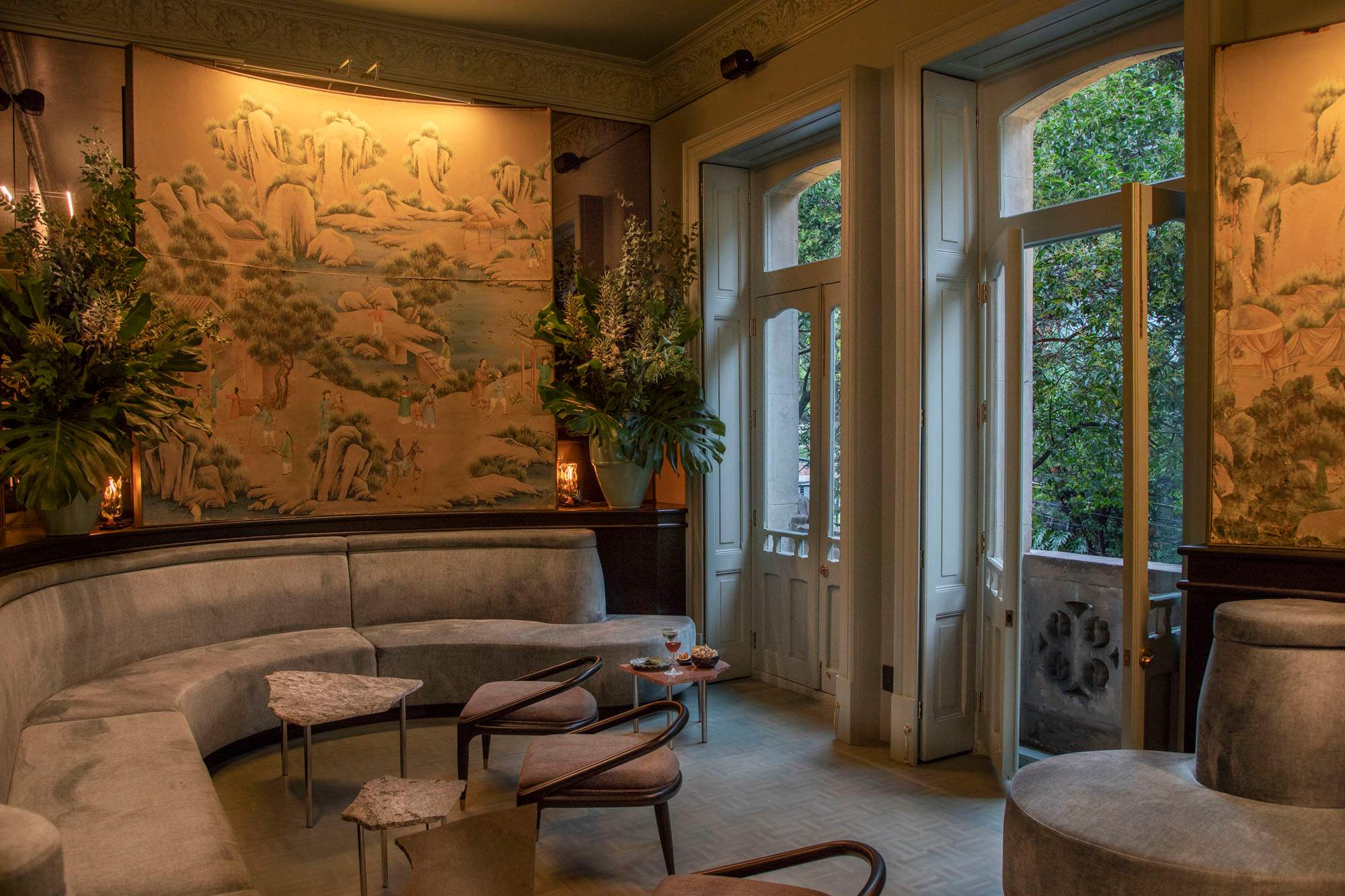 ---
Blanco Ice Cream is a sweet business in every sense. "The inspiration comes from the ice-cream shop scene in the US," says co-founder Fumiya Yoshiyama. "They're more like cafés over there, open from morning to night."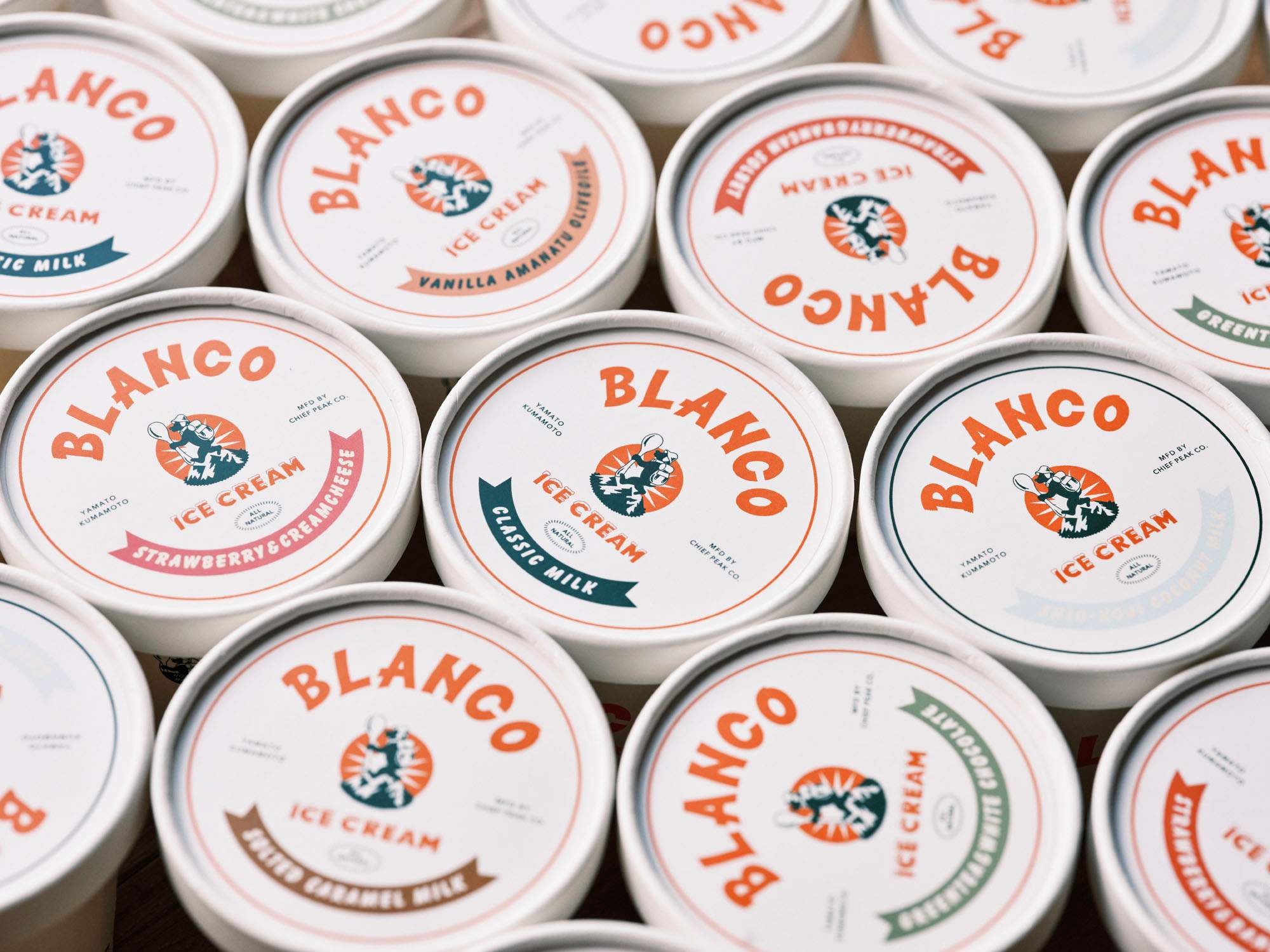 Yoshiyama, who works in neighbourhood café Paddlers Coffee in Tokyo, teamed up with brother Ryuya and their cousin Rina Fujikawa to start the business. Despite the big-city inspiration, the trio hails from Yamato-cho, a town with an ageing population of 14,000 in Kumamoto, which is also home to an organic farming scene. They renovated a shed at their parents' home to become a mini factory. "The ice cream is 100 per cent natural," says Yoshiyama. "We're spoilt with great ingredients."
Today, Fujikawa is busy with production but the young team know how to keep their cool. "Our ultimate goal is to make the future of Yamato-cho brighter, even by a tiny bit. So we pay higher prices to the farmers for their produce and to contribute to the local economy," says Ryuya. "We want to have sustainable growth at our own pace."
blancoicecream.net
'Seasonings' magazine
singapore
"Most food magazines in Singapore spotlight posh dining experiences that are at odds with our cuisine, which isn't a white tablecloth affair," says cookbook author and chef Pamelia Chia, who co-founded new quarterly food title Seasonings with illustrator Hafizah Jainal. "The heart of Singaporean cooking lies at home."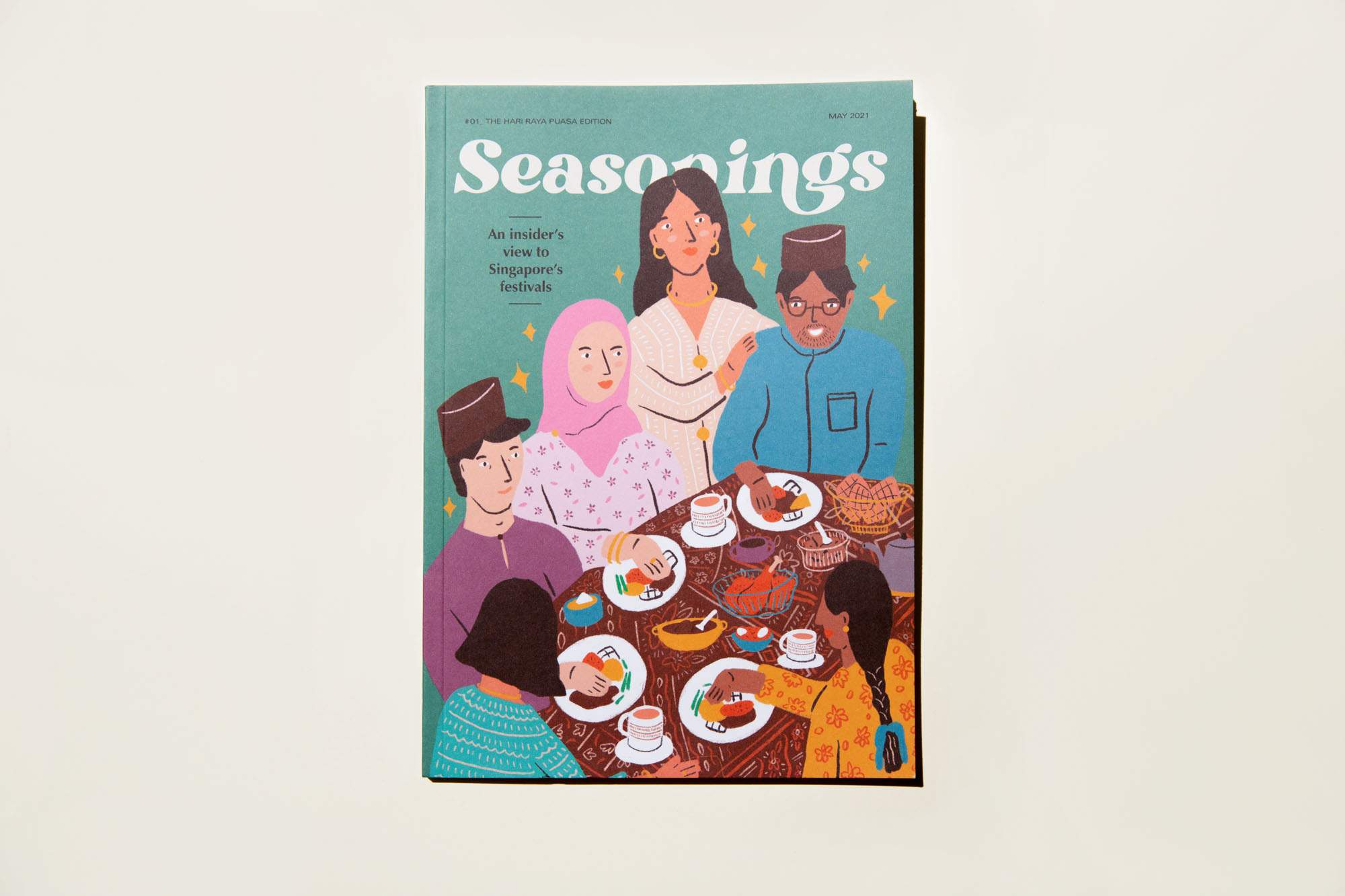 Launched in spring 2021 with an initial print run of 350, Seasonings celebrates the island's thriving food culture with recipes and frank conversations. "People are hesitant to have meaningful conversations about food, race and religion," says Chia. "Singaporean food is so different from, say, French cuisine, with its authoritarian takes on what it is and isn't." Plenty to chew over. 
hahahafi.com
Anyone who's hopped in a cab in Singapore will be familiar with the question "Have you eaten?" asked by the well-meaning driver behind the wheel, showing just how important eating is to this food-obsessed city-state. From hawker centres to top tables, it's a riot of Chinese, south Asian, Peranakan and Malay ideas, many of which can feel daunting for home cooks. That's where Makan, a new recipe book from Singapore-born Elizabeth Haigh, published by Bloomsbury, comes in. The chef worked at London favourite Pidgin before starting hospitality group Kaizen House and opening counter restaurant Mei Mei. Haigh's knack for flavour is borne out in dish after delicious dish, from beef rendang to chilli crab, plus lashings of family lore and tips passed down through generations of her family. Have we eaten? Very well, thank you. 
bloomsbury.com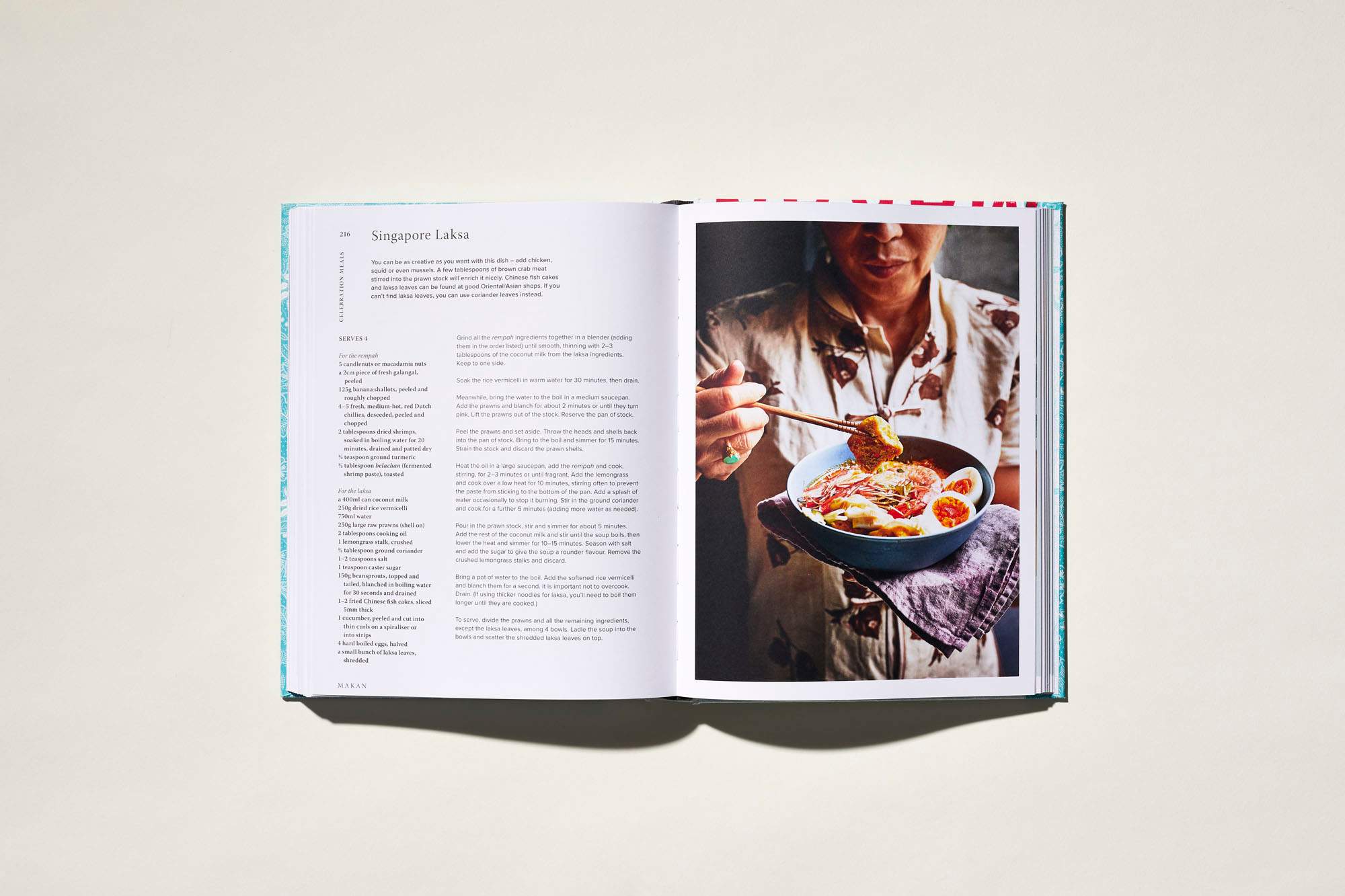 ---
The number of bakeries in Copenhagen is rising and it's a challenge to buy a bad loaf. Residents are sticklers for pastries too and a boom in talented chefs has fueled openings. In recent months there has been a wave of spots popping up in and around Nørrebro.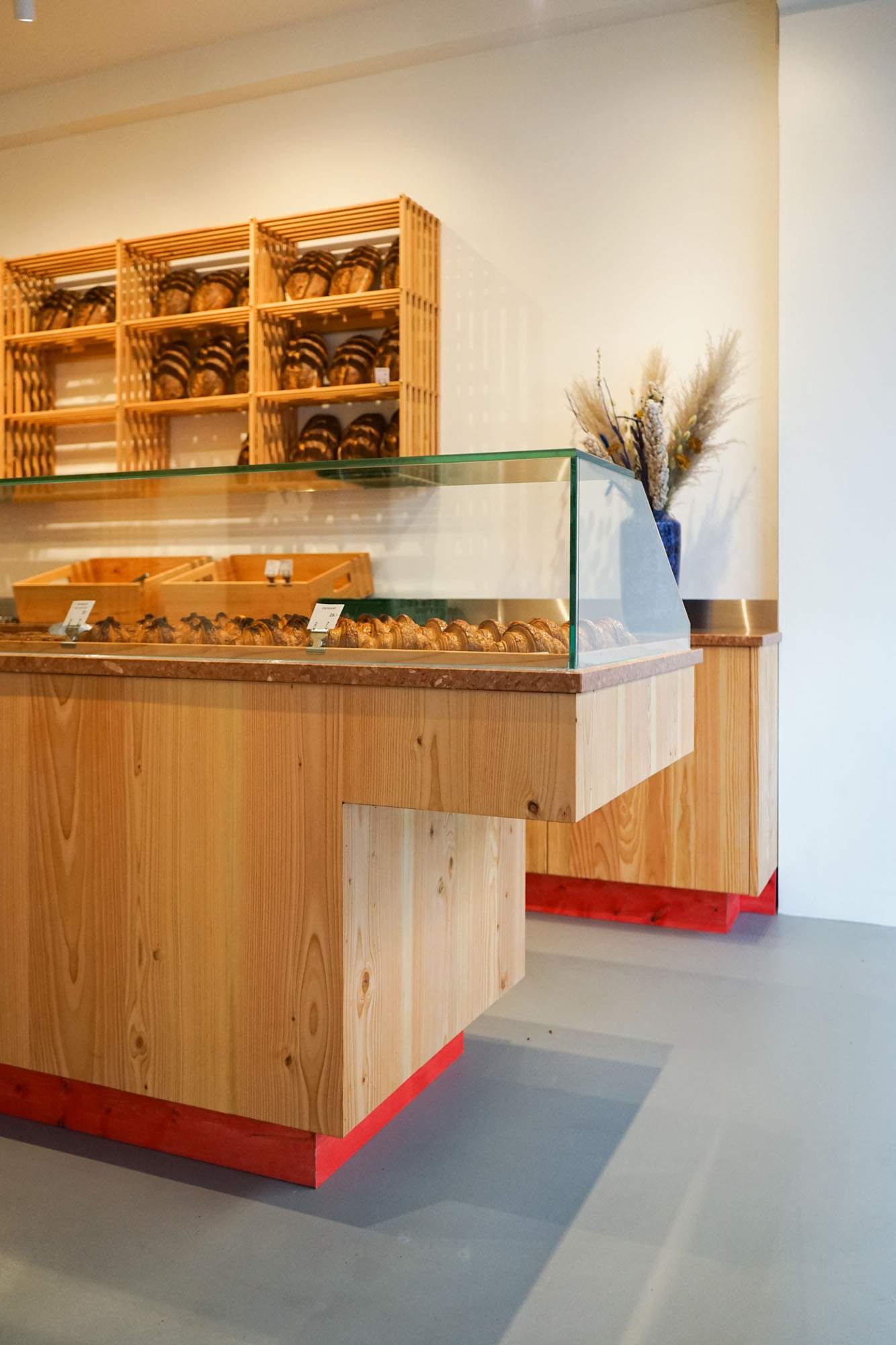 Collective Bakery is a spin-off from local roaster Coffee Collective, which opened its wood-clad space in spring 2021. Here, head baker Michael Craig (formerly of Hart Bageri) whips up croissants, rye and sourdough loaves, as well as citronbølge, a zesty, buttery wave-shaped pastry made from the trimmings of croissants and drizzled in lemon syrup.
At Rondo, a sunny neighbourhood joint, residents sit under a red awning, savouring hunks of naturally leavened bread topped with tomatoes, olive oil and anchovies. It's run by the team behind the beloved Gaarden & Gaden natural-wine bar.
Bageriet Benji also opened this year. This hole-in-the-wall spot from Noma alumnus Rasmus Kristensen serves treats from tarts with frangipane and rhubarb to ice-cream sandwiches and croissant-like spandauers filled with silky cream.
coffeecollective.dk; rondo.ooo; Faelledvej 23
---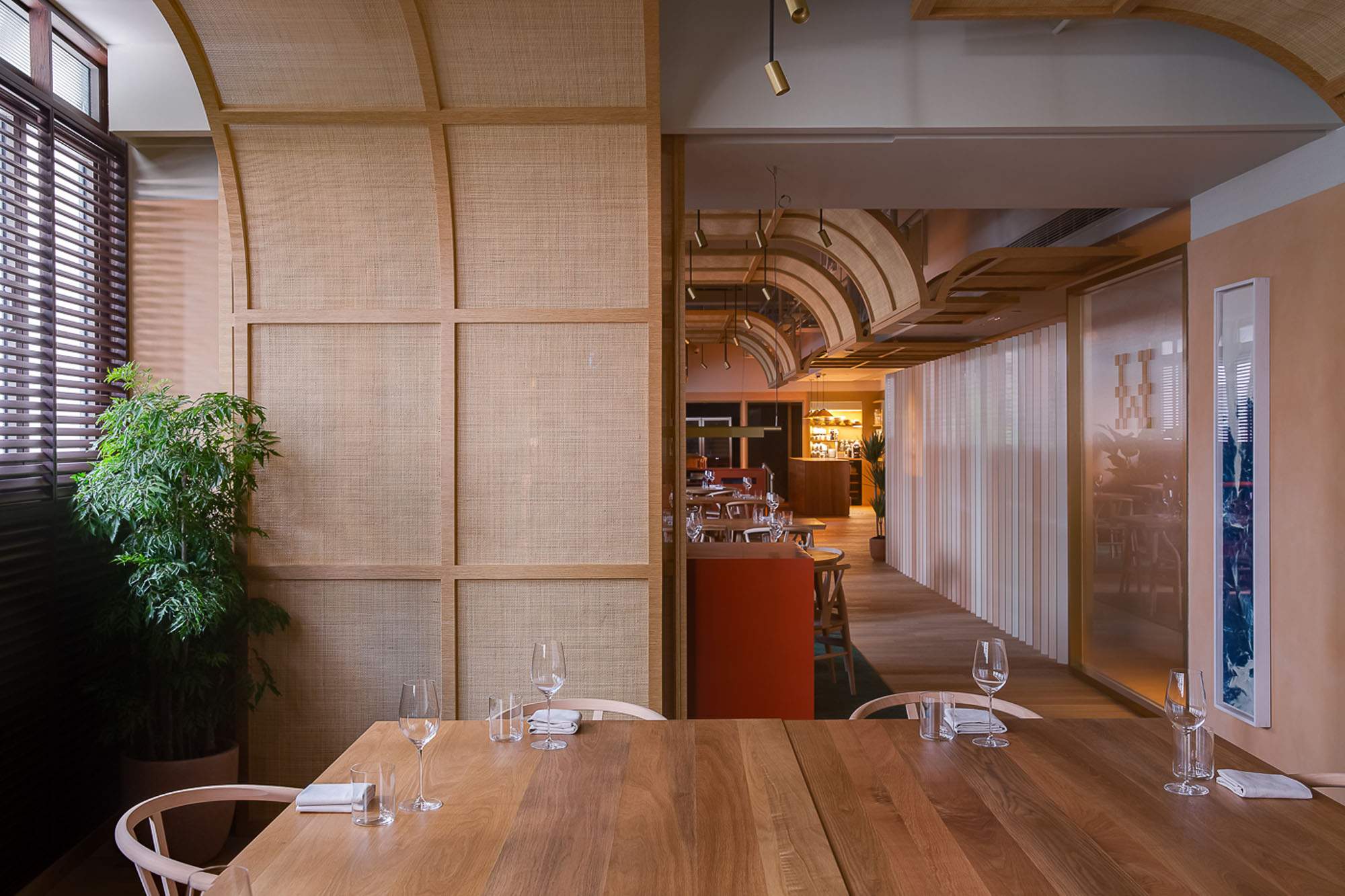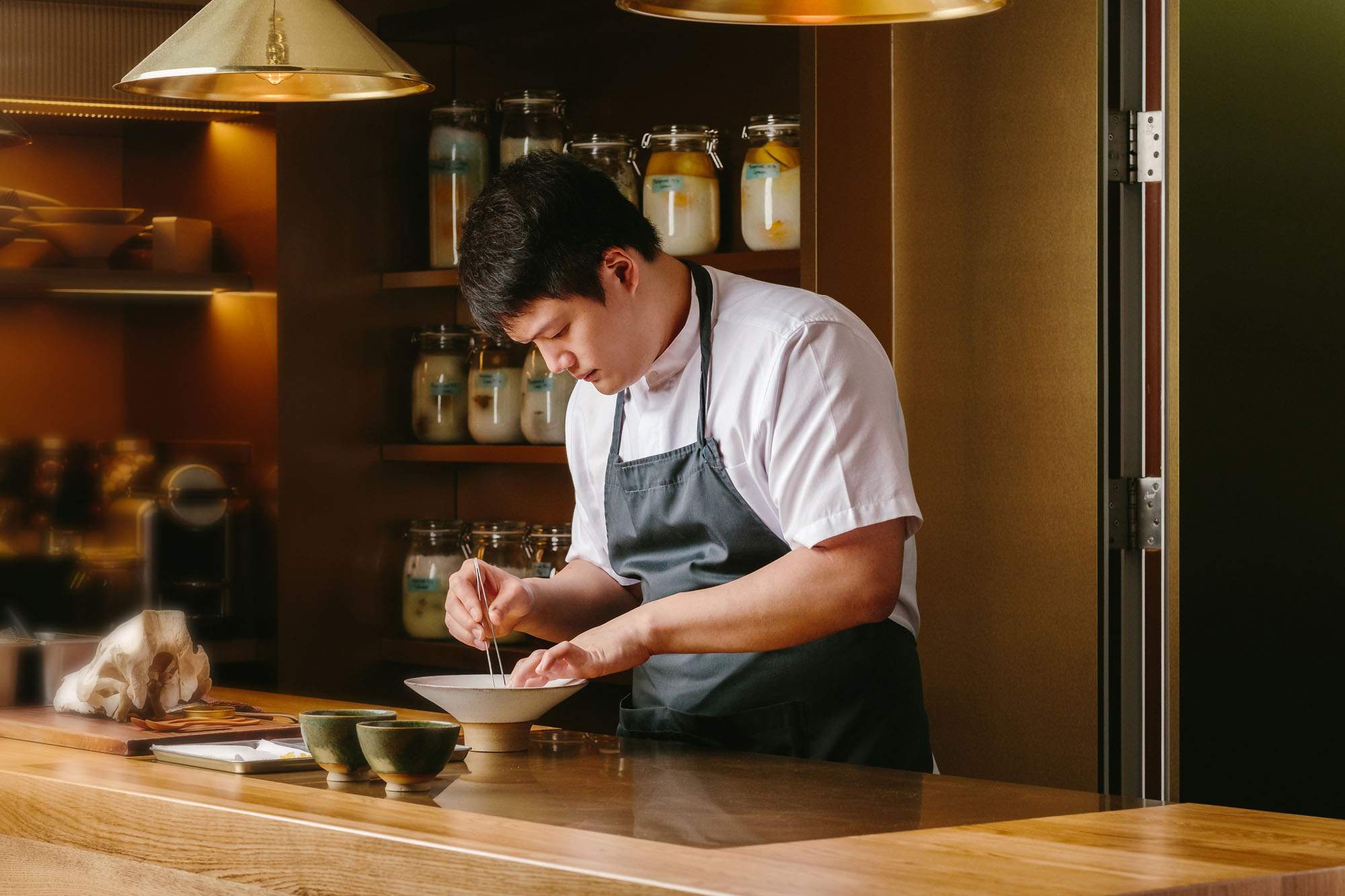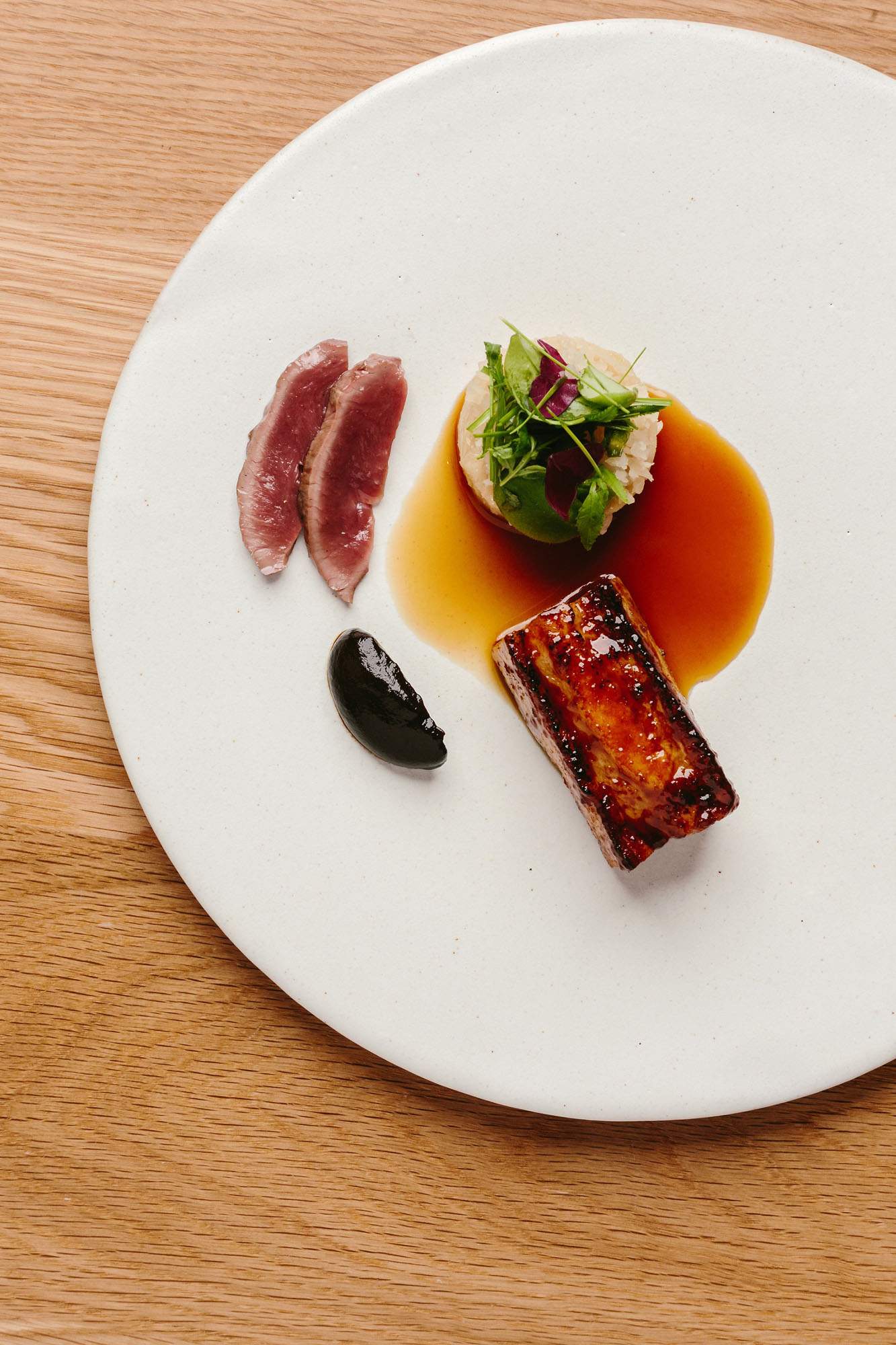 Chef Barry Quek brings distinctly Singaporean flavours to Hong Kong's dining scene at his new restaurant Whey in Sheung Wan.French-trained Quek (pictured) isn't afraid to try unexpected combinations. Standout dishes include charcoal-grilled pork ribs with a pepper jus and black-garlic jam; laksa with flower crab and konjac rice; and a dreamy brioche infused with buah keluak (a native seed much used in Peranakan cookery). It's all served in a dining room designed by Oslo-based Snøhetta – a mix of oak furniture, rattan and earthy tones that adds a Nordic flavour.
whey.com
Feast your eyes
monocle digital editions
Hungry for more? Every subscription to monocle includes access to the Monocle Digital Editions. This online service allows you to read the magazine on your computer or your phone, peruse our back catalogue of global reporting and stay up to date with our travel guides to key cities. As a little taster, here are some top tables from this month's Editors' Selection section. 
Gastón Acurio is a global ambassador of Peruvian cuisine and his Barcelona joint doesn't disappoint. Expect great food in a laid-back space in Eixample and a range of Peru's best dishes. Acurio's ceviches, piqueos and wok-cooked rice- and-fish options are delicious, authentic and best paired with a pisco sour.yakumanka.com
Housed in a charming hanok (a traditional Korean house) in Jongno-gu, Bar Cham is an intimate cocktail lounge where master mixologist Lim Byung-jin crafts one-of-a-kind cocktails using region-specific ingredients. Each drink pays homage to an area of South Korea, from Yeoju and Damyang to Hamyang and Jeju Island. We recommend Jeju, one of the house's signature cocktails, which mixes the citrusy flavour of ripe tangerines with umami notes from traditional flower liqueurs.
182 2 6402 4750
3.
Fulgurances, Laundromat
New York
Paris's rotating-chef concept diner Fulgurances is making its mark on Brooklyn's Greenpoint this year. Dubbed the Laundromat in a nod to the location's previous line of business, the joint will spotlight a number of head chefs in the next 12 months, with Victoria Blamey first in line. The Chilean cook has worked in some of New York's most fêted establishments over the years, including Gotham Bar & Grill and Chumley's, and her recent creations include scallop ceviche and bone marrow-topped burgers.
fulgurances.com
Subscribe to Monocle now to gain full access to the Digital Editions. Sign up at monocle.com/subscribe
Photographer: Kentaro Ito, Ana Hop.  still life: Tony Hay.  Images: Hillier Group Pte Ltd, Nicholas Wong, Coffee Collective