Travel / Japan
Holiday express
For passengers on Japan's redesigned Saphir Odoriko trains, the vacation begins from the moment that they board, thanks to comfy seating, top-quality food and huge windows to help them enjoy the view.
Odoriko is a go-to train route for Japanese holidaymakers from Tokyo heading to the Pacific coast – often bound for the beaches of Izu and Shimoda. In March 2020, the route welcomed the new Saphir Odoriko, a fresh makeover of the old-style carriages. East Japan Railway Company (JR East) launched the Odoriko service, named after a 1926 novel Izu no Odoriko or The Dancing Girl of Izu by Yasunari Kawabata, in 1981.
Super View Odoriko joined the line in 1990 and, although the service was popular, it was time for a rethink. "We thought about comfort to design an express train that passengers can enjoy as a destination, not a simple means of transportation," says Takahiro Kikuchi, director of the transport and rolling stock department at JR East. "Izu has real nature, hot springs and sea," adds his colleague, Keisuke Nakamura. "We wanted our customers to enjoy the journey to get there."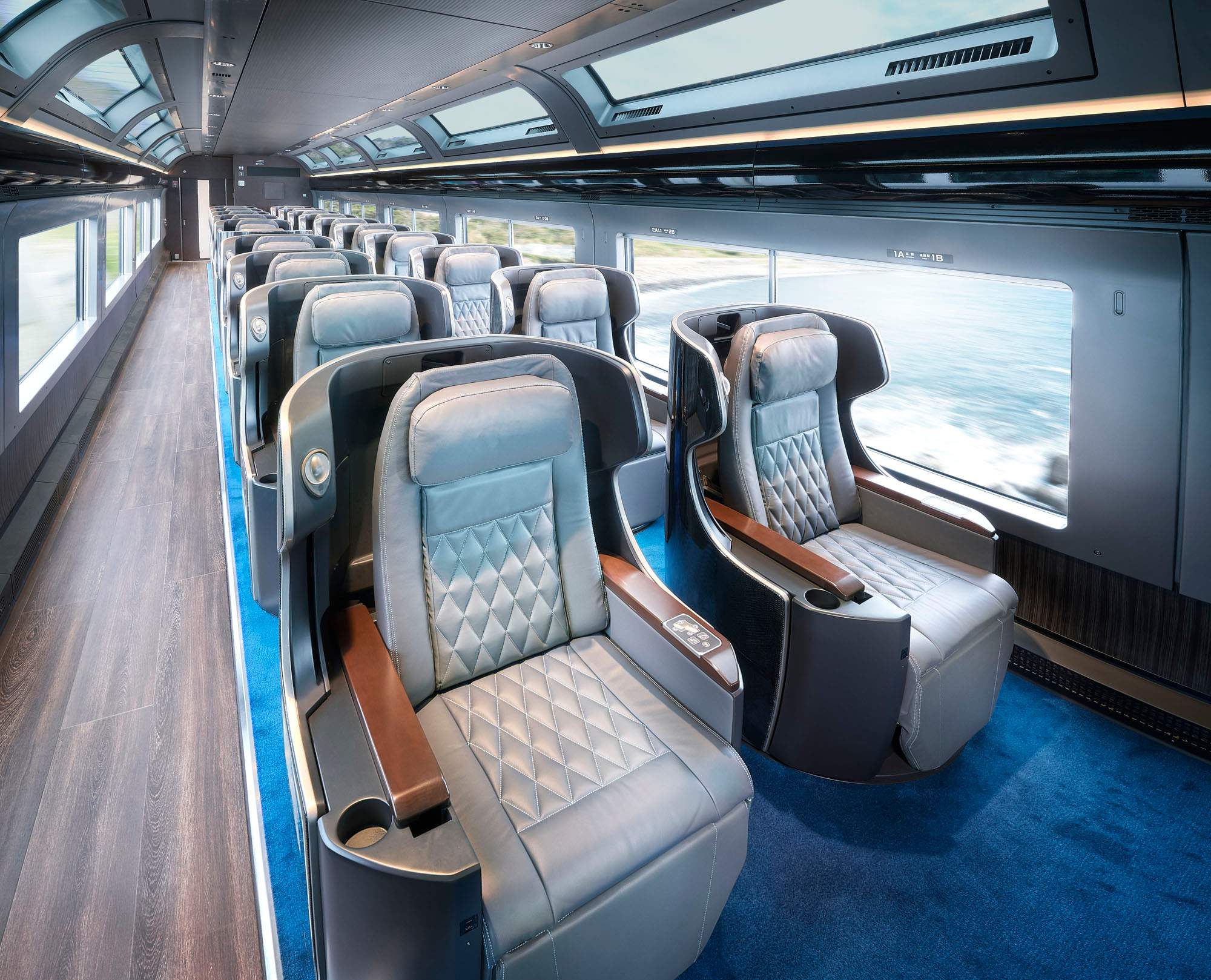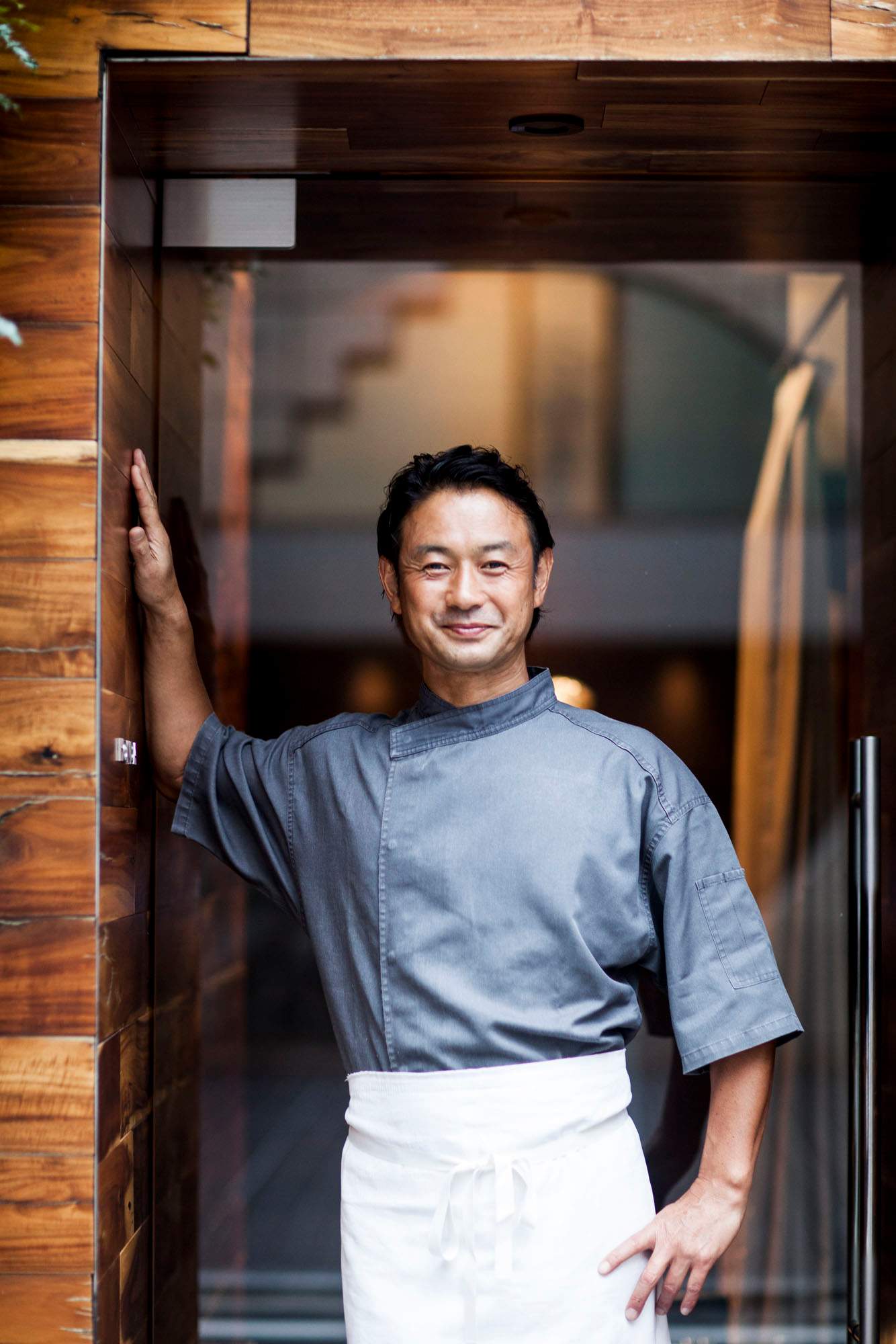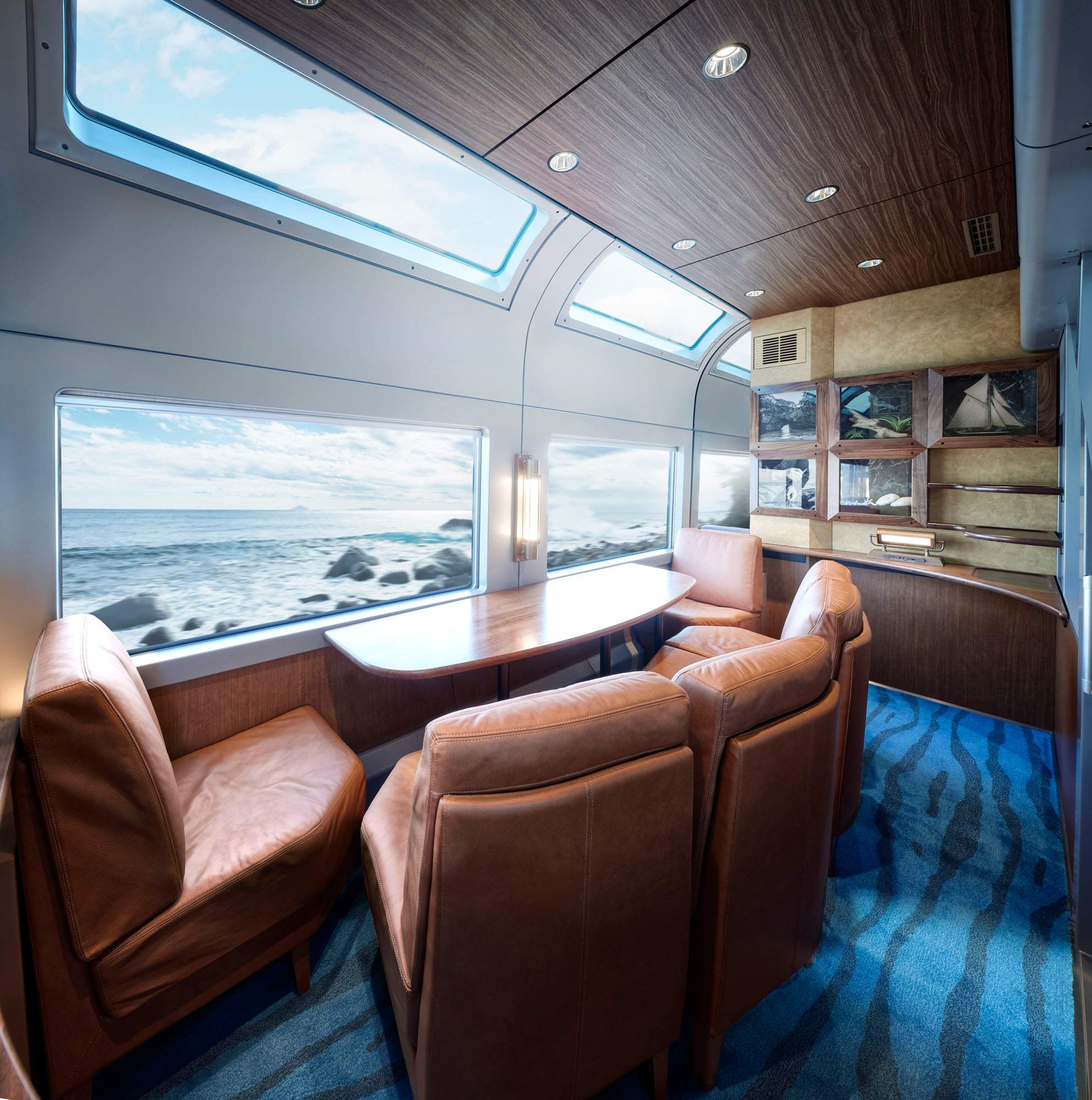 Conceived by Ken Okuyama Design, the new trains have private rooms with couch seating, a café car with marble tables and an all-singing, all-dancing First Class service. Okuyama ditched the unwieldy overhead luggage compartments and installed skylights throughout the train to provide natural light and views of the passing greenery and ocean.
Tetsuya Honda is in charge of the Italian menu and changes the dishes twice a year. "You could get to Izu by Shinkansen or car," says Nakamura. "But on Saphir Odoriko, you can sit back with your family and friends over a drink and freshly prepared meals." Just the ticket? It seems so: the service is regularly booked out despite rolling restrictions.
jreast.co.jp
Best: Seaside scoot
What you missed: Sitting back and watching the scenery through the skylights as tasty food is prepared by a top chef
Coming down the track
We look at three projects that are gathering steam as rail investments ramp up as a clean, swift and enjoyable alternative to short-haul hops.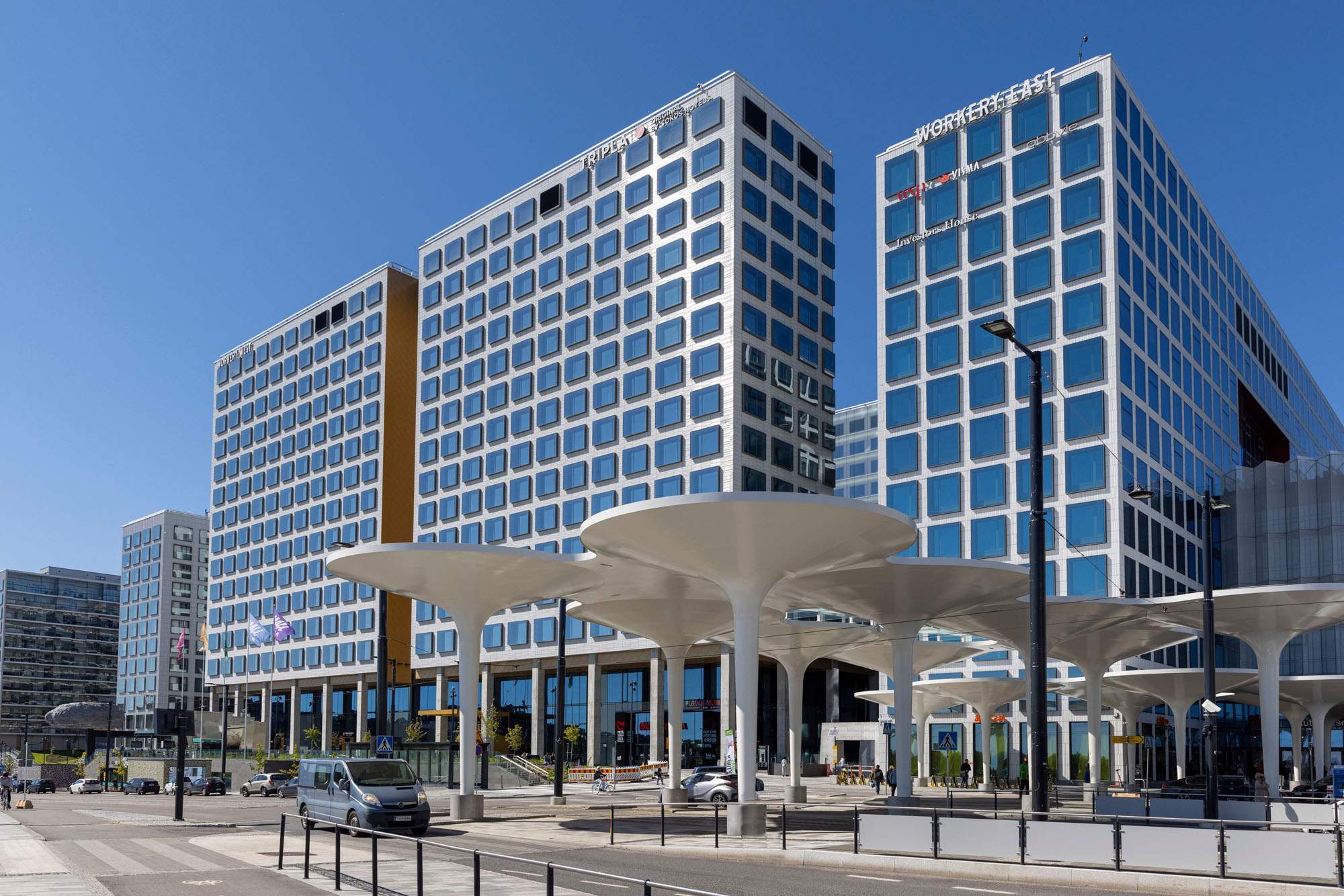 1.
Baltic rail boom
Rail Baltica – the organisation behind a proposed 870km rail link between Finland, Estonia, Latvia, Lithuania and Poland – has commissioned a consortium of architects and infrastructure experts to plan seven new stations in places including Riga, Tallinn and Vilnius. Key to this will be a study looking at how renovated stations elsewhere, such as Paris's Austerlitz and Helsinki's Pasila, drive business and function as public spaces too. Success will depend on how well the new stations work with their own city's social, cultural and economic factors, rather than being carbon copies. The result could be international stations that feel right at home.
2.
France rails for luxury
High-speed rail and night trains are being revived across Europe as sustainable alternatives to short-haul flights – and a new French player is set to take them to the next level. Midnight Trains has unveiled a luxury option for the European business traveller with the first routes to be launched in 2024. The plan is to include more than 10 destinations, ranging from Edinburgh and Madrid to Rome, with Paris at the centre. "Night trains are the only way to travel far while taking care of the planet," Midnight Trains co-founder Adrien Aumont tells monocle. "Because we want to make them competitive, we have decided to reinvent them." Austria's öbb might have taken the lead with its Nightjet expansion but Midnight Trains goes a step further by adding some key elements: a cool bar and elegant dining car. Not all hotel guests want to go to bed straight after check-in and the same goes for a night on the rails. It won't be long before established hotel players start their own rolling franchises.
3.
Lone Star locomotives
Earlier this summer, rail developer Texas Central signed a $16bn (€13.5bn) "final agreement" with Italian firm Webuild Group to construct a 240-mile (380km) high-speed line between Dallas and Houston. The proposed line will whisk travellers between two of the state's largest cities in about 90 minutes – and Texas Central promises that it will be privately funded. In 2018 the developer put out an official statement saying that rival companies who believe the government should chip in "don't understand how free-market capitalism works in Texas". A canny way to court public opinion: taxpayers might be sceptical in a state (and country) in which high-speed rail options are virtually non-existent. But private firms should see the scope for growth and there is now a pro-rail president, dubbed "Amtrak Joe". Pre-pandemic, about 24,000 people travelled between Dallas and Houston every day. High-speed rail would be faster than plane, car or bus. There's no reason why investors wouldn't be willing to take the risk – banks in Europe and Japan have expressed interest.
To stay on track with travel and more, sign up to our free daily email newsletter, The Monocle Minute.
monocle.com/minute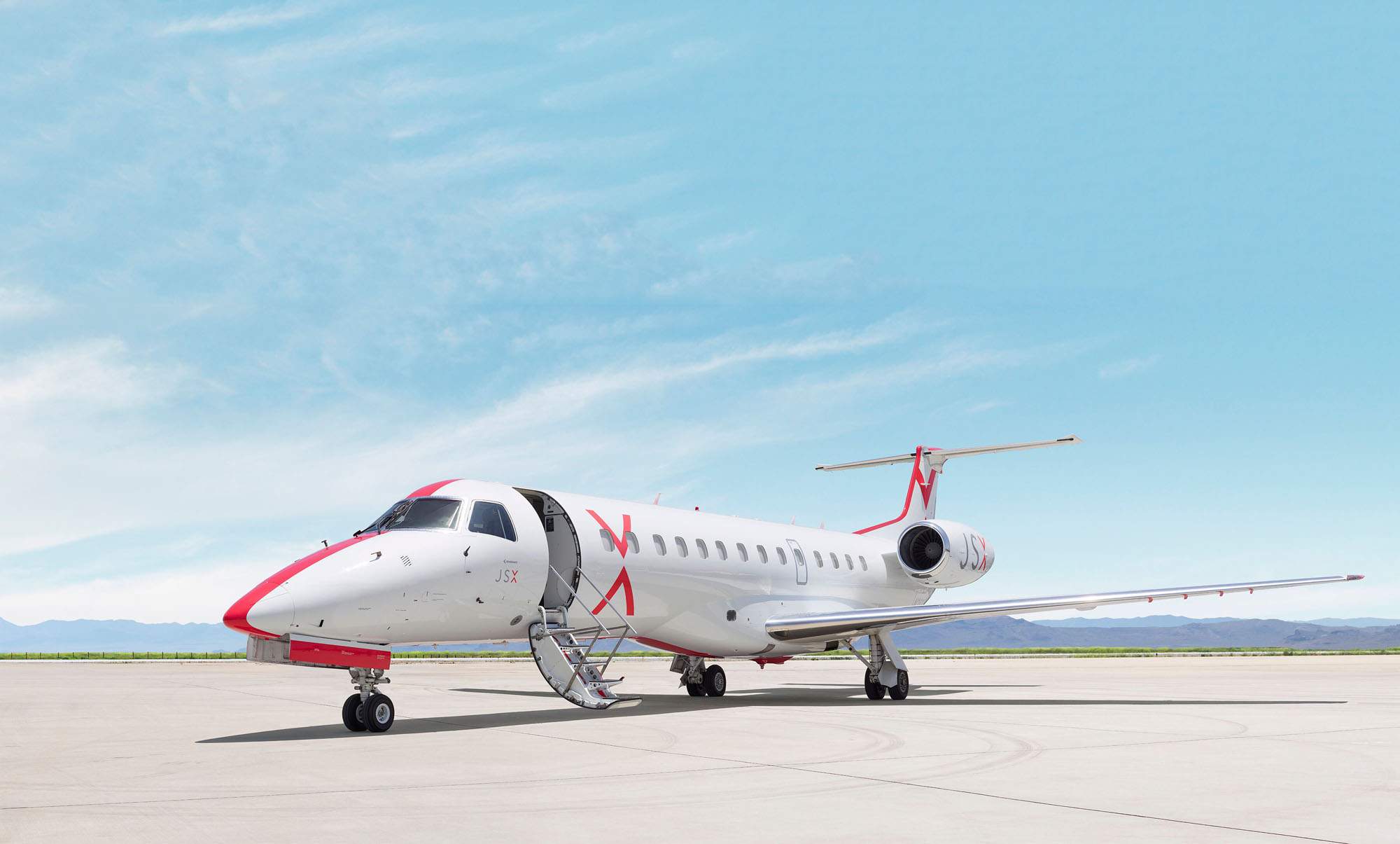 The charter airline taking off from private terminals.
jsx is a small and unusual US airline that launched quietly a few years ago but is now in post-pandemic expansion mode and getting the notice it deserves. The airline runs Embraer 145s with just 30 seats onboard, so there's enough legroom for a dignified experience. Then there's the complimentary food and drink, and reasonable prices. But what really differentiates it – and the reason we'd like to see it fly to more cities – is that jsx operates out of private terminals, often at smaller airports, enabling passengers to step out of the taxi just 20 minutes before departure with speedy security screening. It's mostly in the western US for now but is eager to expand. Here's hoping that it does.
jsx.com