Culture / Global
Jump start
Briefing
Get in the swing of things with a vivid literary slice of 1960s Harlem, a joyous new album from a Motown icon and a must-see photography fair.
Checkout 19
Claire-Louise Bennett
The first novel from the author of acclaimed short-story collection Pond follows a young woman who finds herself "in love" and "in conflict with life and death". She revisits highs and lows from her past – from fancying a teacher to eavesdropping on her grandmother's odd stories – that have made her who she is. Bennett's stunning debut introduced us to a writer of extraordinary talent, and this follow-up is sure to cement her position among the finest contemporary storytellers. 
'Checkout 19' is out now
The Inseparables
Simone de Beauvoir
Considered "too intimate" to be released in De Beauvoir's lifetime, this short, absorbing novel tells the story of an intense and ultimately tragic relationship. The manuscript was inspired by a real-life friendship and written in 1954, five years after feminist classic The Second Sex. It was found in an archive by her adopted daughter, Sylvie Le Bon-de Beauvoir. The Inseparables is a moving coming-of-age tale about two girls battling with who and what they want to be in 20th-century Paris. 
'The Inseparables' is published on 2 September
Harlem Shuffle
Colson Whitehead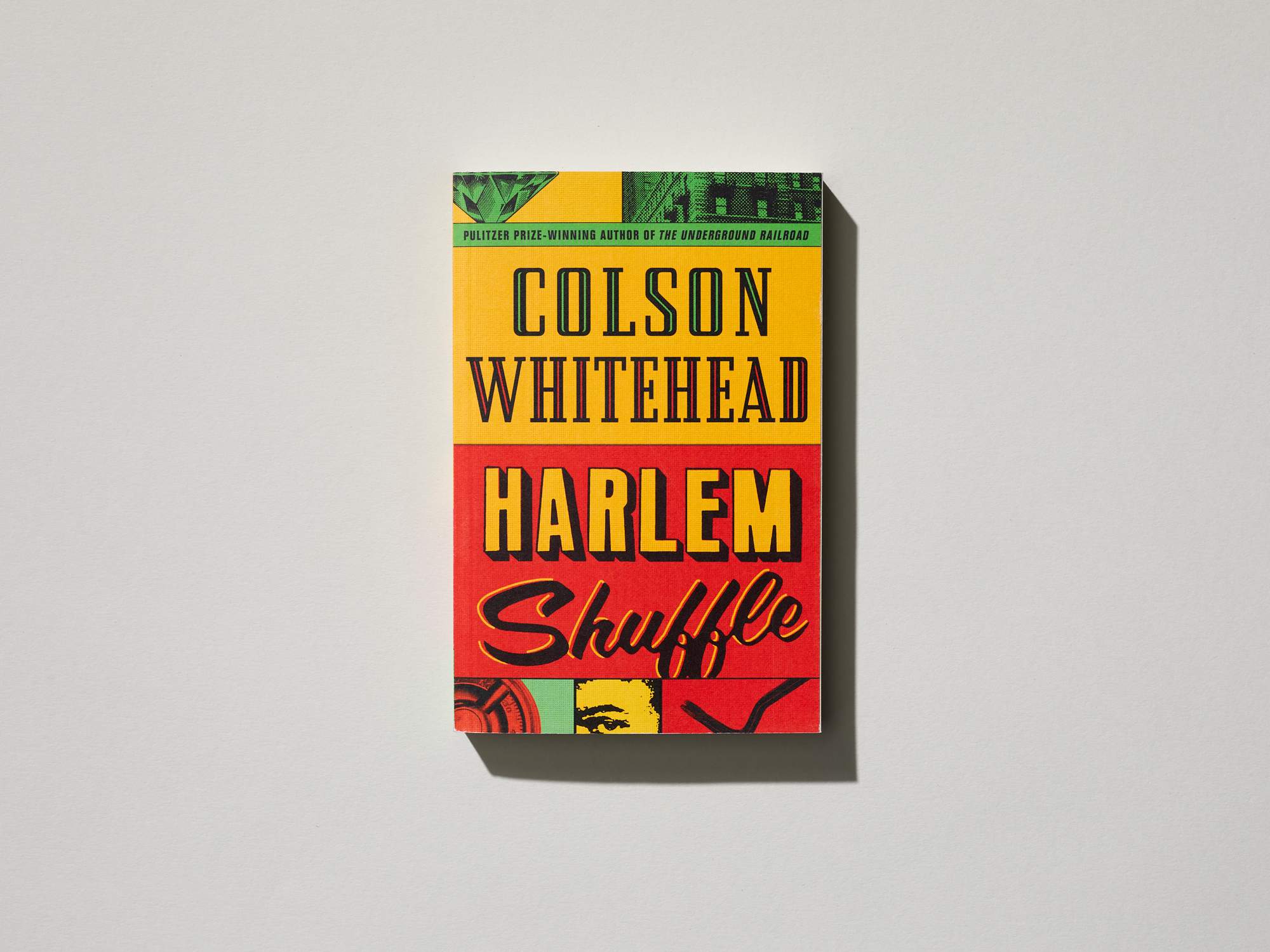 Pulitzer prize-winner Whitehead's new novel is an ingenious and intricately plotted crime caper set in 1960s Harlem. Loving husband and father Ray Carney works as a used-furniture salesman. He dabbles in the occasional dodgy deal but by and large he's on the right side of the law. Then his cousin Freddie volunteers his services for a particularly big job and things quickly get out of hand. A wonderful period piece in which the bustling streets of Harlem, with all their gangsters, addicts, and cops on the make, are as vivid as ever.
'Harlem Shuffle' is released on 14 September
---
Paris Calligrammes
Ulrike Ottinger

Best described as "Adam Curtis-meets-Fran Lebowitz", this documentary fuses social history with personal reflections on city living. This quietly compelling feature by German artist and filmmaker Ulrike Ottinger serves as a filmic collage of life in Paris in the 1960s. It was then that she befriended the leading intellectuals of the Rive Gauche over coffee at the Café de Flore or at readings at the antique bookshop from which this film takes its name. For all the countless silver-screen love letters to Paris that have been made over the years, few have managed to convey such an authentic sense of time and place as Ottinger does here. 
'Paris Calligrammes' is out now
Annette
Leos Carax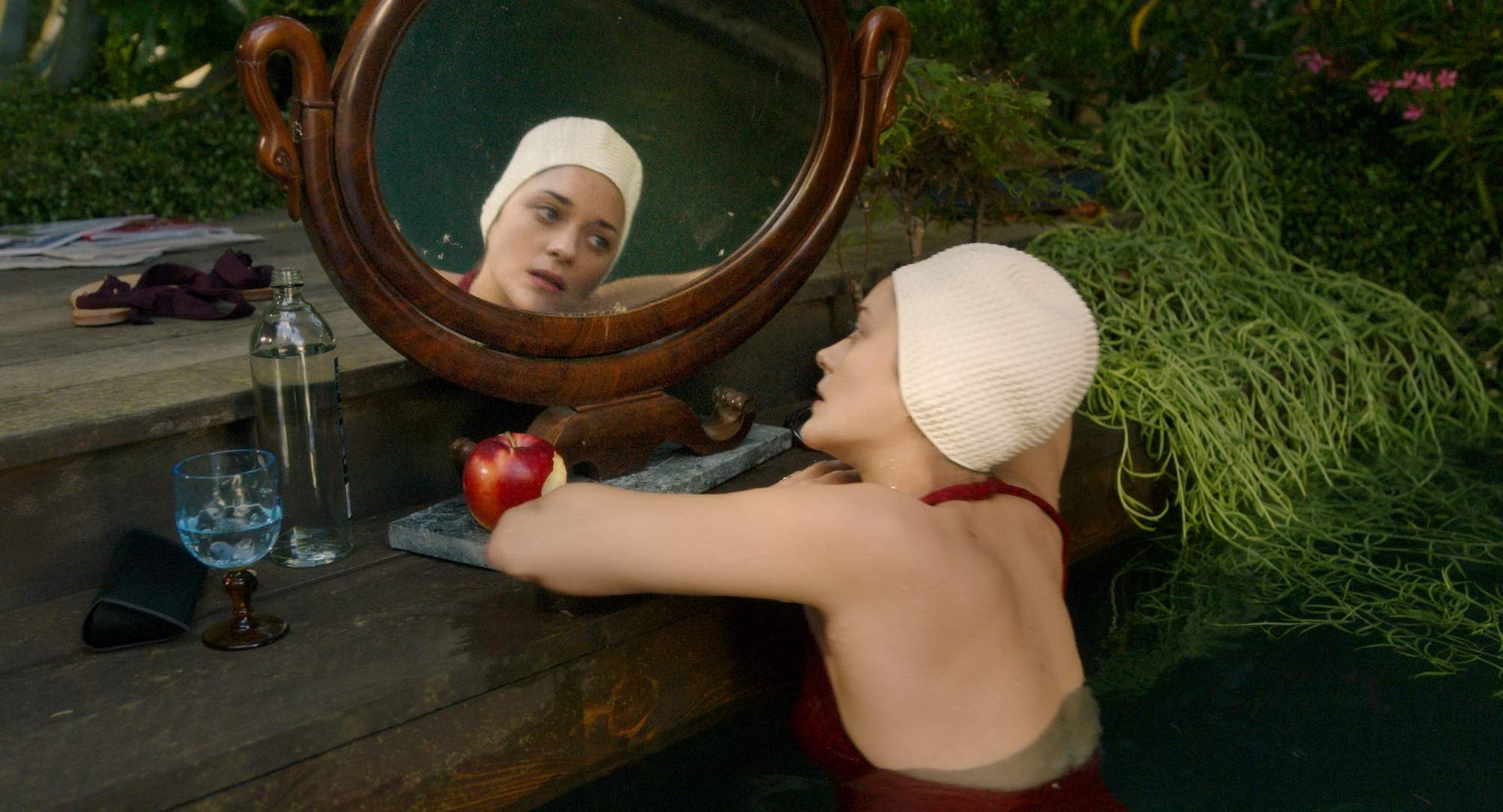 After serving as the subjects of Edgar Wright's recent documentary about their music careers, outré electro duo Sparks take an active role as the writers of the score and screenplay for French director Leos Carax's first English-language film. The provocateur's latest effort opened the Cannes Film Festival and stars Adam Driver and Marion Cotillard as a celebrity couple whose lifestyle is destabilised by the birth of their daughter. But Annette is no ordinary infant and Annette is no ordinary domestic drama. It is a surreal, fever dream of a film by a master of the genre. 
'Annette' is out on 3 September
Prime Time
Jakub Piatek

This tense, minimalist thriller directed by Jakub Piatek is set entirely within a Polish television studio on the last night of 1999. As a live broadcast rings in the new year, a hijacker takes over the station with the intention of announcing his own message to the station's viewers. With the crew unsure of his intentions and the contents of his speech, the camera staff face a difficult decision: do they risk broadcasting something that's potentially dangerous to viewers or risk their own lives by not doing so? 
'Prime Time' is out now
Turbulent Skies
Avrotros
The early, hedonistic days of international aviation are explored 100 years on in this new glossy Dutch drama. This series charts the complicated relationship between pilot and manufacturer Anthony Fokker and the founder of klm Royal Dutch Airlines, Albert Plesman. The two men have opposite personalities: Fokker a maverick risk-taker, Plesman cautious and principled. They soon realise that they need each other to ensure Dutch aviation can become a major international player.
'Turbulent Skies' is out now
---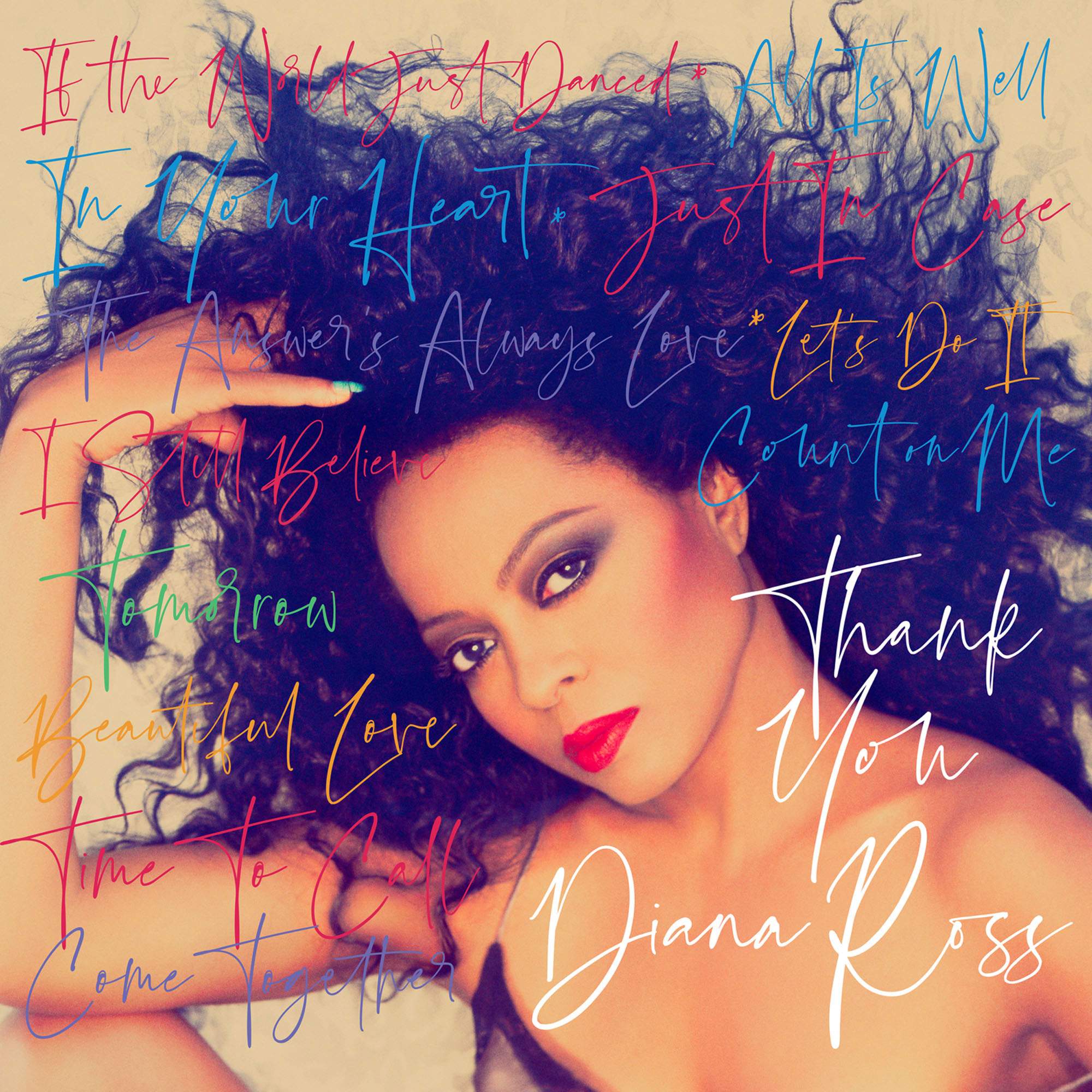 Thank You
Diana Ross
The gift we didn't know we needed this year comes from Detroit-born musical legend Diana Ross, who is offering us her first album of new material in 25 years. To top it off, Tha nk You was co-produced by the producer of the moment, Jack Antonoff. Ross' record label promises that it will sound sensationally uplifting – an "inclusive message of love". 
'Thank You' is released on 10 September
Ch. 1 Vs. 1
Cynthia Erivo
You might recognise Erivo from her powerful performance of "Stand Up" (a song she co-wrote for the film Harriet) at the 2020 Oscars ceremony. She is also an acclaimed actress, with parts in blockbuster films such as Widows and Bad Times at the El Royale. With one foot in Hollywood and the other in the music industry, London-born Erivo's breezy but rich vocals carry a depth that is complemented by an impressive, effortless range. This is well-written pop with just the right amount of melancholy. 
'Ch. 1 Vs. 1' is released on 17 September
Cosha
Mt Pleasant
Irish vocalist Cosha was propelled to fame through early collaborations with producer Mura Masa in 2016. Her debut album Mt Pleasant is a glittering example of what happens when artists take their time. And, from the rolling drums of "No Kink in the Wire" to the soaring synth in "Run the Track", every song feels like it was worth the extra effort. The record was made with a long, hot summer in mind but it's a perfect soundtrack to savour long after the holidays draw to a close.
'Mt Pleasant' is out now.
Bleu
Claire Laffut
Already well-known as the face of Chanel's Gabrielle perfume, Belgium-born Laffut has plenty of musical and artistic talent. For her debut album Bleu, though,she is making the most of her dulcet French tones. The result is a dreamy electro-meets-world-music record with plenty of catchy highlights. Performed with French singer-songwriter Yseult, "Nudes" comes accompanied by sexy, insistent beats. Opening track "mdma" is packed with African rhythms but there's also something beautiful and mesmerising about Laffut's voice when the tempo slows down, in tracks such as "Avis de Tempête". 
Bleu' is released on 3 September.
---
Shigeko Kubota
'Liquid Reality', Moma
A genuine pioneer of video art, Japanese artist Shigeko Kubota was one of the first to point a camcorder at anything and put the results in a gallery. Her sculpture-meets-video body of work is full of references to nature, technology and the flow of water. Kubota was also married to fellow video art revolutionary Nam June Paik and dedicated much of her career to supporting him. Now it's time for her to get some attention, because she's as important as she is overlooked.
'Liquid Reality' is on until 1 January.
---
Photo London 2021
Somerset House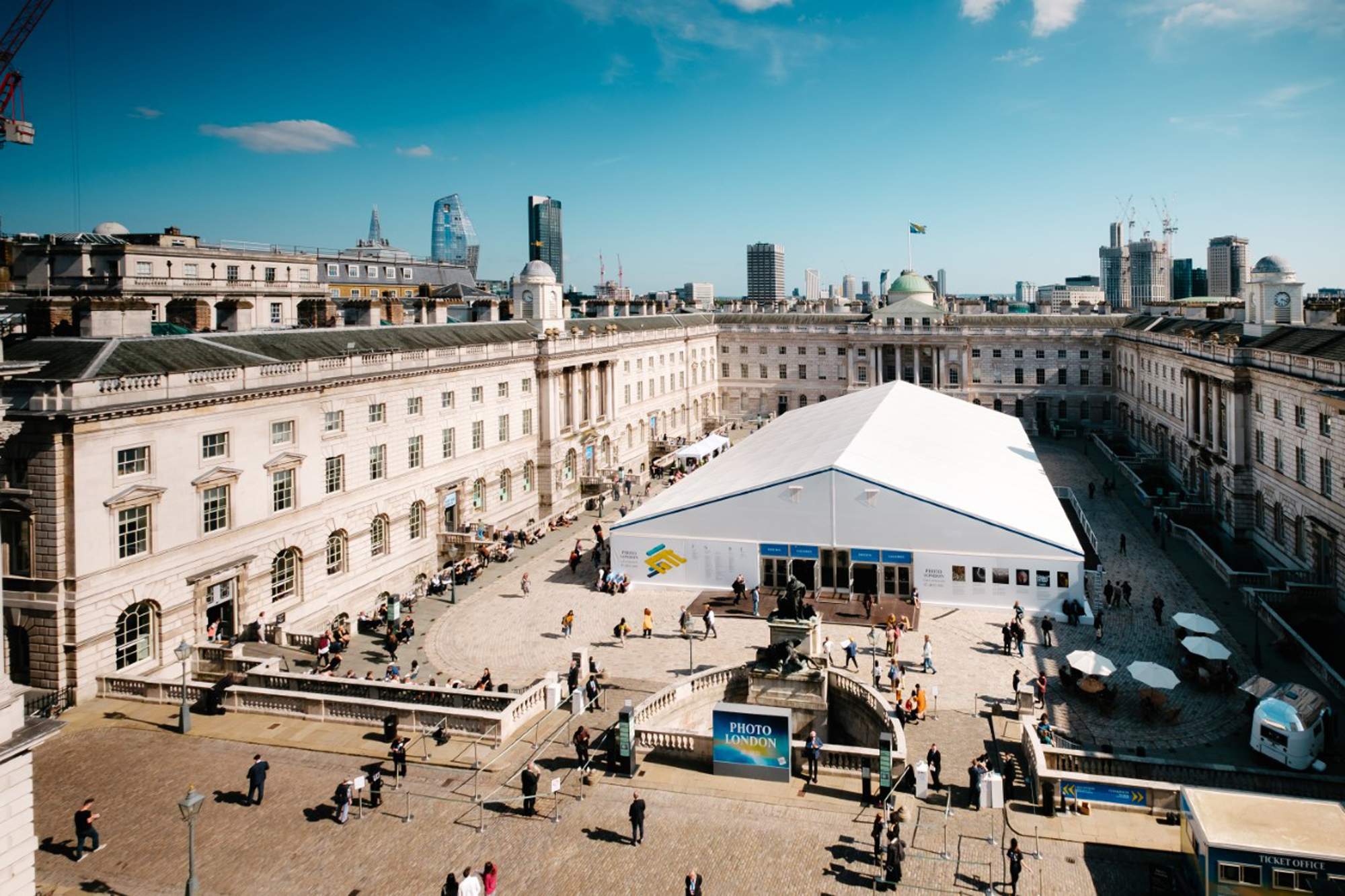 London's major annual photography fair put its money where its aperture is and confirmed its 2021 edition good and early. This year's iteration is promising no compromise on previous editions, featuring galleries – both small and cutting edge, big and blue-chip – from more than a dozen countries, all taking up residence in Somerset House. The public programme includes an exhibition by Iranian artist Shirin Neshat and talks by Lee Friedlander, Adam Lowe and Nancy Burson. 
'Photo London' is on 9-12 September.
---
Kunstverein Gartenhaus
Vienna
In German, Kunstverein translates as "art society", and Gartenhaus as "garden house". When curator Attilia Fattori Franchini and multimedia artist Ursula Mayer saw an elegant pavilion in the tree-dotted courtyard of Café Kandl, they knew it was the place to combine the two concepts. After a year of preparation, the charming space was inaugurated and is now showing films and poems by multimedia artist Ruth Novaczek. As well as a programme of about five shows a year (with a particular focus on performance and the written and spoken word), the pair's plans also include a residency and a publishing house. "We both came to Vienna after several years in London and recognised that there was something missing," says Mayer. "There are not many institutions bridging the gap between museums and commercial galleries."
kunstverein-gartenhaus.com
still life:  Tony Hay. images: 2021 Estate of Shigeko Kubota / Licensed by VAGA at Artists Rights Society (ARS), NY, 2021 Lightdox, Courtesy of Cousin, Courtesy of Netflix, Charlotte Abramow, Graham Carlow, UGC Distribution