New openings / Siargao & Paris
Raising the roof
The secluded Maison Bukana hotel in the Philippines and the bustling La Halle aux Grains restaurant on the upper floor of an old market building in Paris have one thing in common: they are taking their respective fields to new heights.
Maison Bukana
siargao, the philippines
Tropical getaway and villa Maison Bukana, which opened in May on the Philippine island of Siargao, has four bedrooms and a swimming pool, and comes with a staff of 25. Here guests will find an opportunity to enjoy personal space and personalised service. "I can confidently say that we have taken the tourism industry in Siargao to the next level," says founder Christophe Bariou.
The beachfront property is based in Malinao, a quieter stretch of the main town General Luna, a burgeoning hotspot. The land, which backs onto a mangrove river, has been in Bariou's half-French, half-Filipino family since his father arrived in Siargao in the 1980s.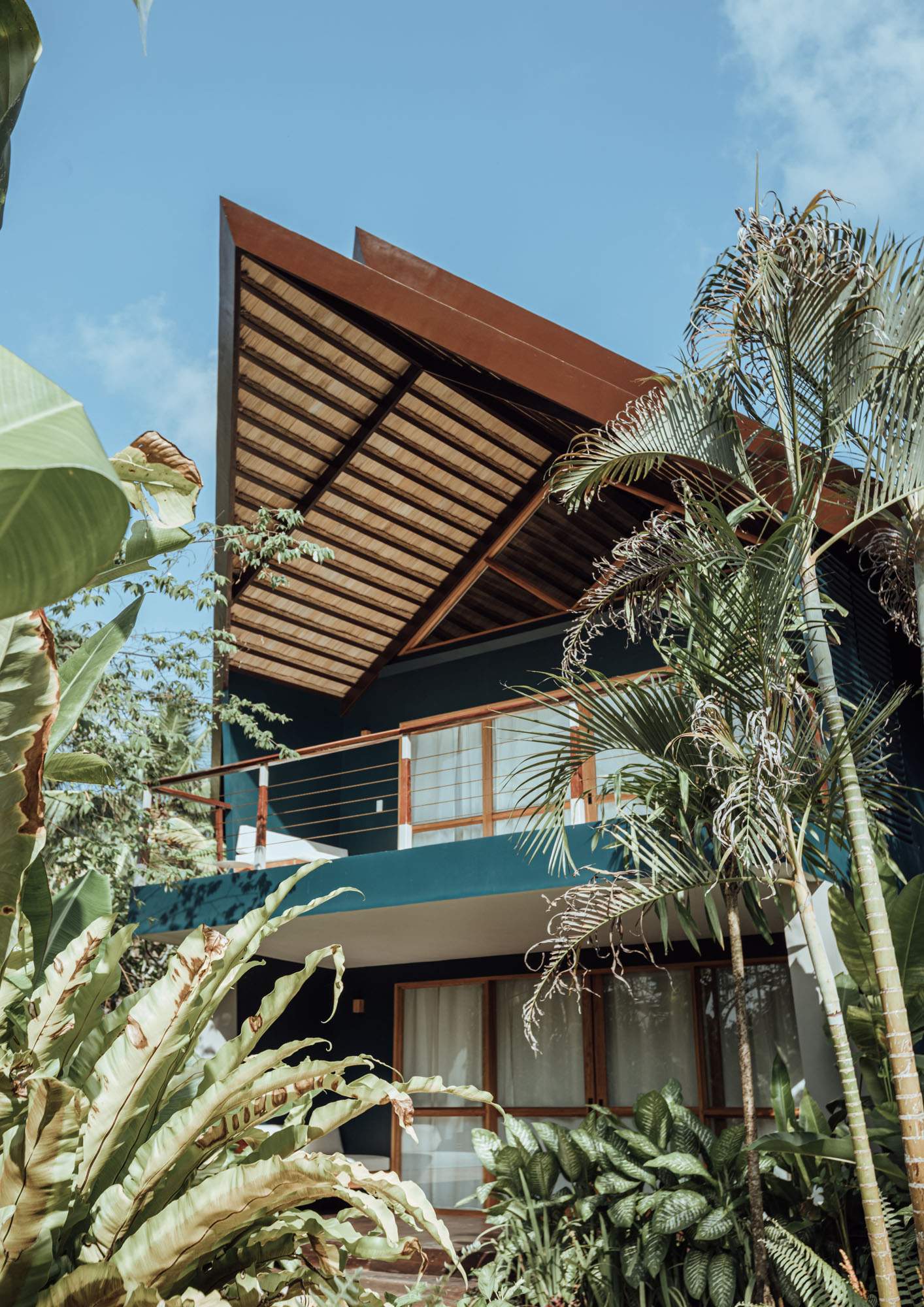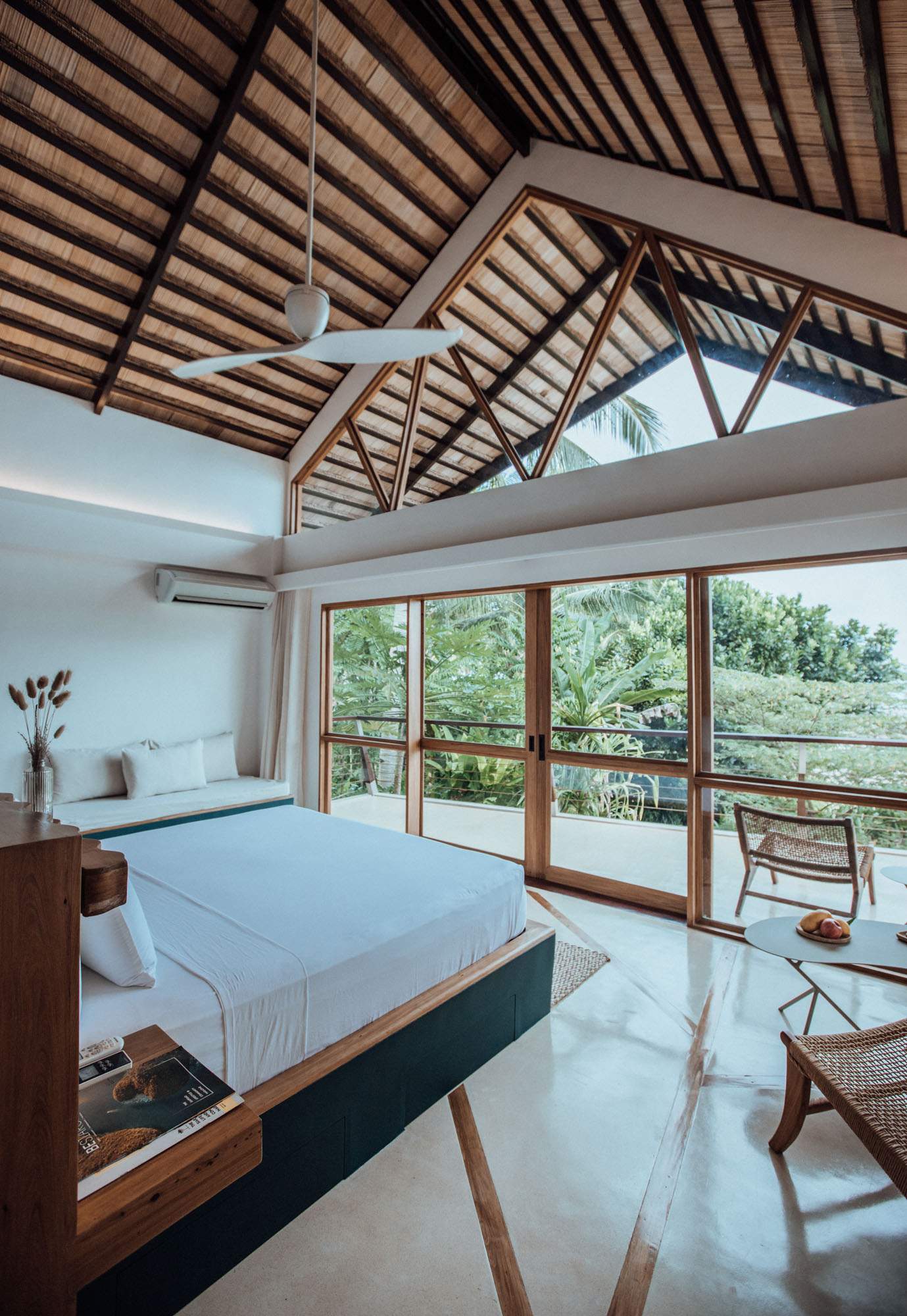 There are plenty of personal touches underneath the bamboo roof. A distinctive green hue with a duck-egg blue tint to it – Bariou's favourite colour – runs through the property, from the walls to the website. "We are a house, not a hotel, so it made sense to have a strong identity," he says. Bariou's sister Stephanie created the furniture and soft furnishings, using Philippine materials such as Abacá fibre. Although travel restrictions brought hardships, it has also brought the hospitality industry together. The most important development, according to Bariou, has been the emergence of organic farms. Siargao used to rely  on food shipped from the mainland, but now locally grown ingredients can be found on the tailored menu at Maison Bukana. "We learned to work with each other and try to be independent when it comes to food."
maisonbukana.com
---
Opened at La Bourse de Commerce early in 2021, The Pinault Collection should be on everyone's Paris itinerary this autumn. Japanese architect Tadao Ando has deftly transformed the building from an 18th-century grain exchange on the edge of the Châtelet les Halles neighbourhood into an exceptional centre of art.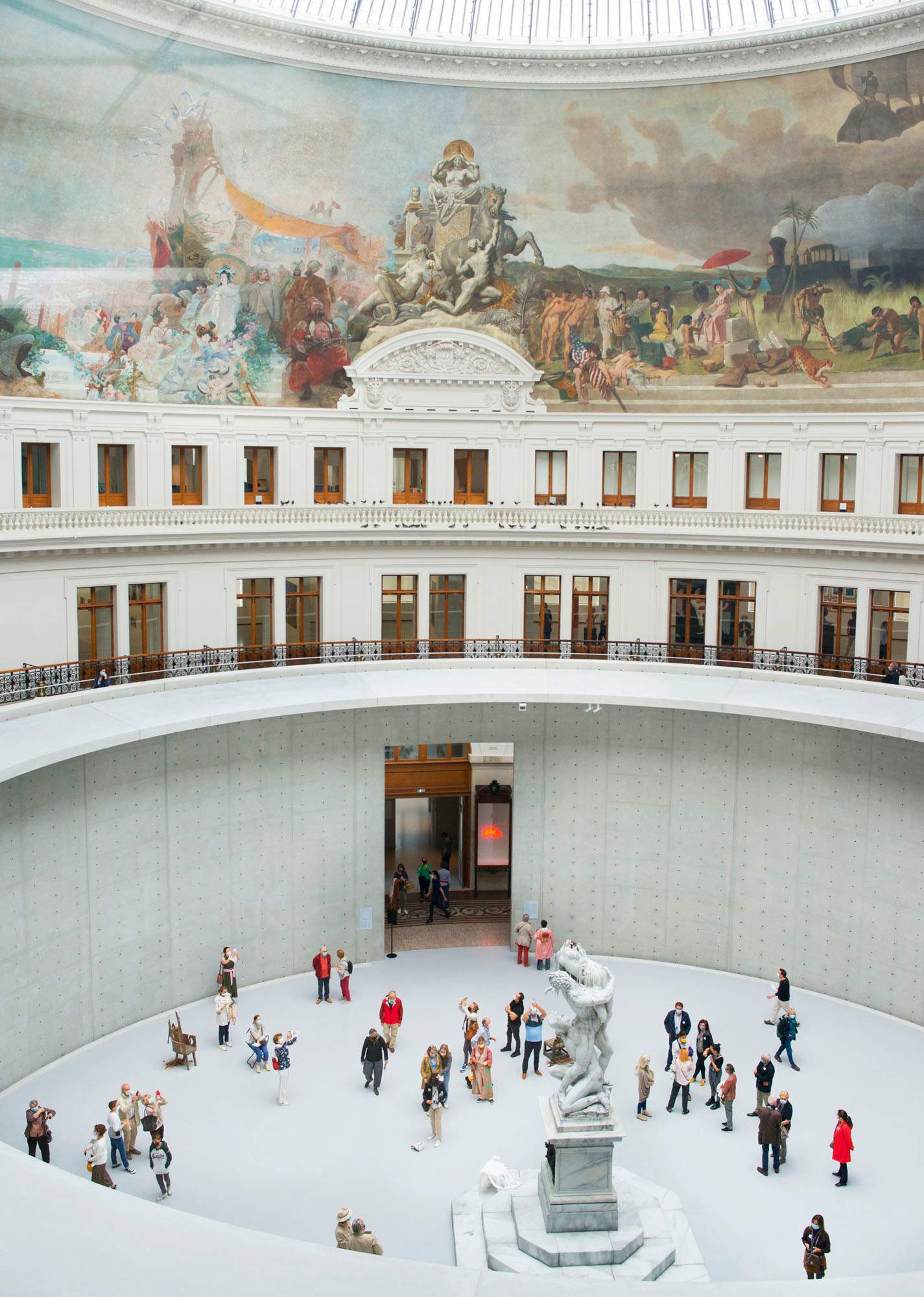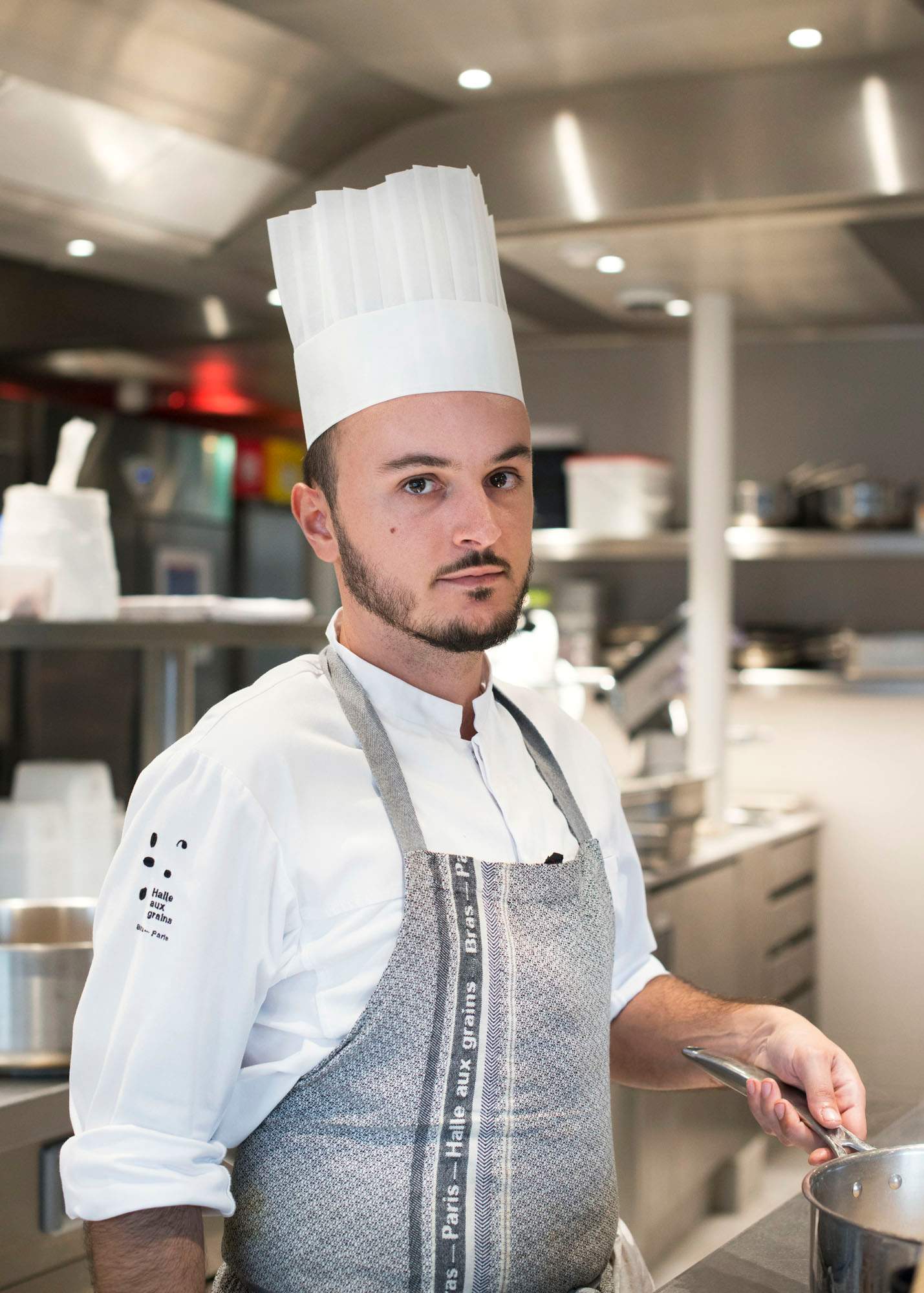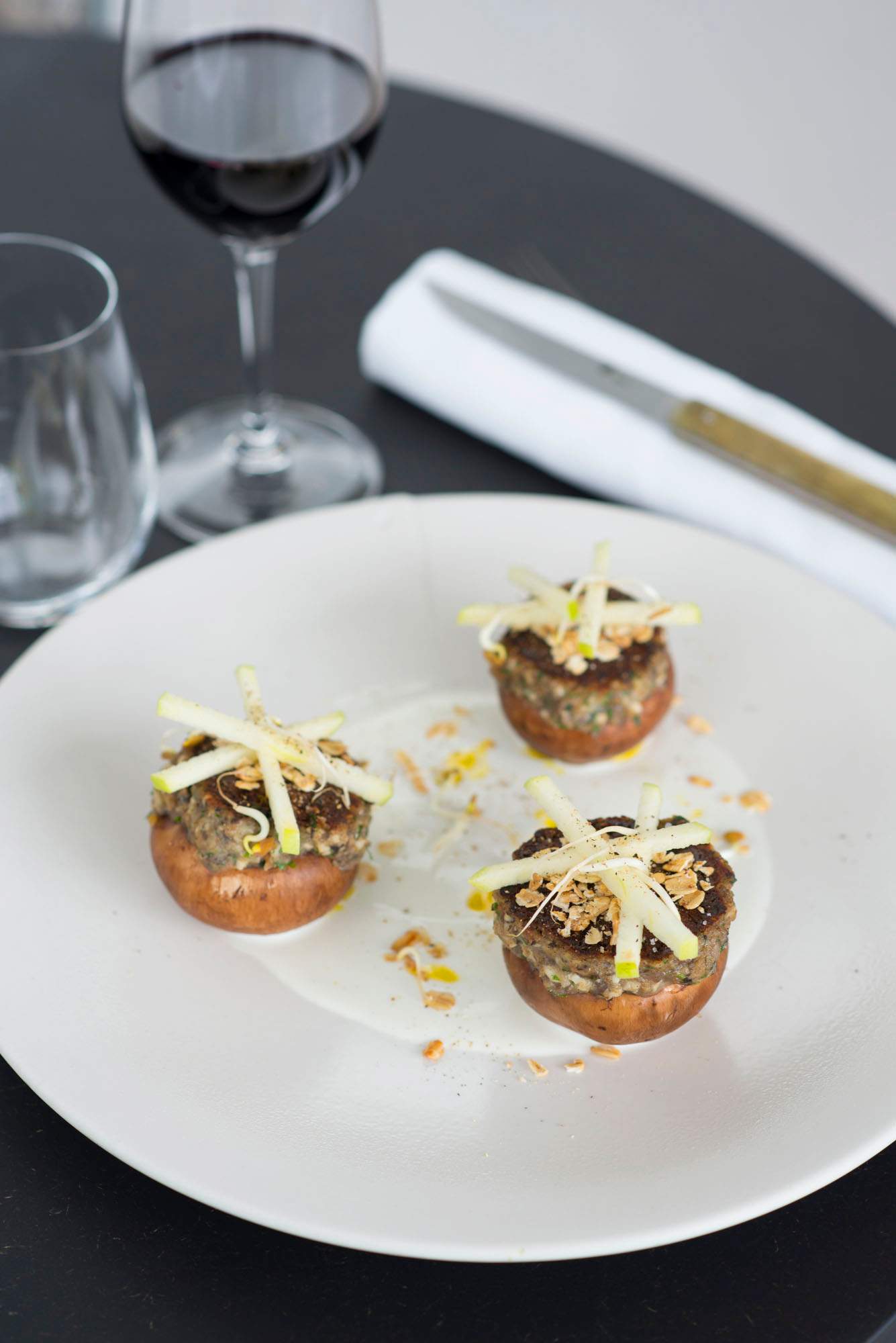 La Halle aux Grains, the museum's upper-level café-restaurant, was conceived with the same attention to detail as the rest of the gallery, and with father-and-son chef team Michel and Sébastien Bras at the reins. Far from the high-end cooking that won them three Michelin stars at Le Suquet, their flagship restaurant in southern France, the concept at this rooftop space is about getting back to basics.
"We loved the idea of an essential cuisine using grains, seeds and shoots from every variety," says Michel. "To open in this magical place, which was once the crossroads of the grain trade but is now in proximity to great architecture – how could we refuse?"
The dining room fittings are a nod to all-French design, with furnishings by Ronan and Erwan Bouroullec, dishware by Élise Fouin and jacquard weaves by textile firm Tissage Moutet. The staff uniforms by Tuffery, France's last artisanal denim manufacturer, are inspired by the former granary's workmen's uniforms, affectionately harking back to the building's original usage.
The space includes a skylight that runs the length of the dining room, as well as views of the Pompidou Centre. Seasonal, locally sourced dishes, such as Parisian mushrooms stuffed with black pepper, are simple and sophisticated and the afternoon tea menu includes a riff on the Bras-invented melted chocolate cake.
halleauxgrains.bras.fr
Breeze Airways is catching a tailwind and has eyes on global expansion.
Veteran airline boss David Neeleman has a new project that promises to be yet another of his disruptive start-ups. Breeze started flying between secondary cities in the southeastern US earlier this year. It promised simple, friendly service and a reliable operation, serving communities that have been increasingly ignored by the big hub-to-hub operations at the major airlines. And the best is yet to come, as the carrier will soon get long-range Airbus a220s and is looking to send them abroad, focusing on underserved cities in both western Europe and northern South America. Watch this space.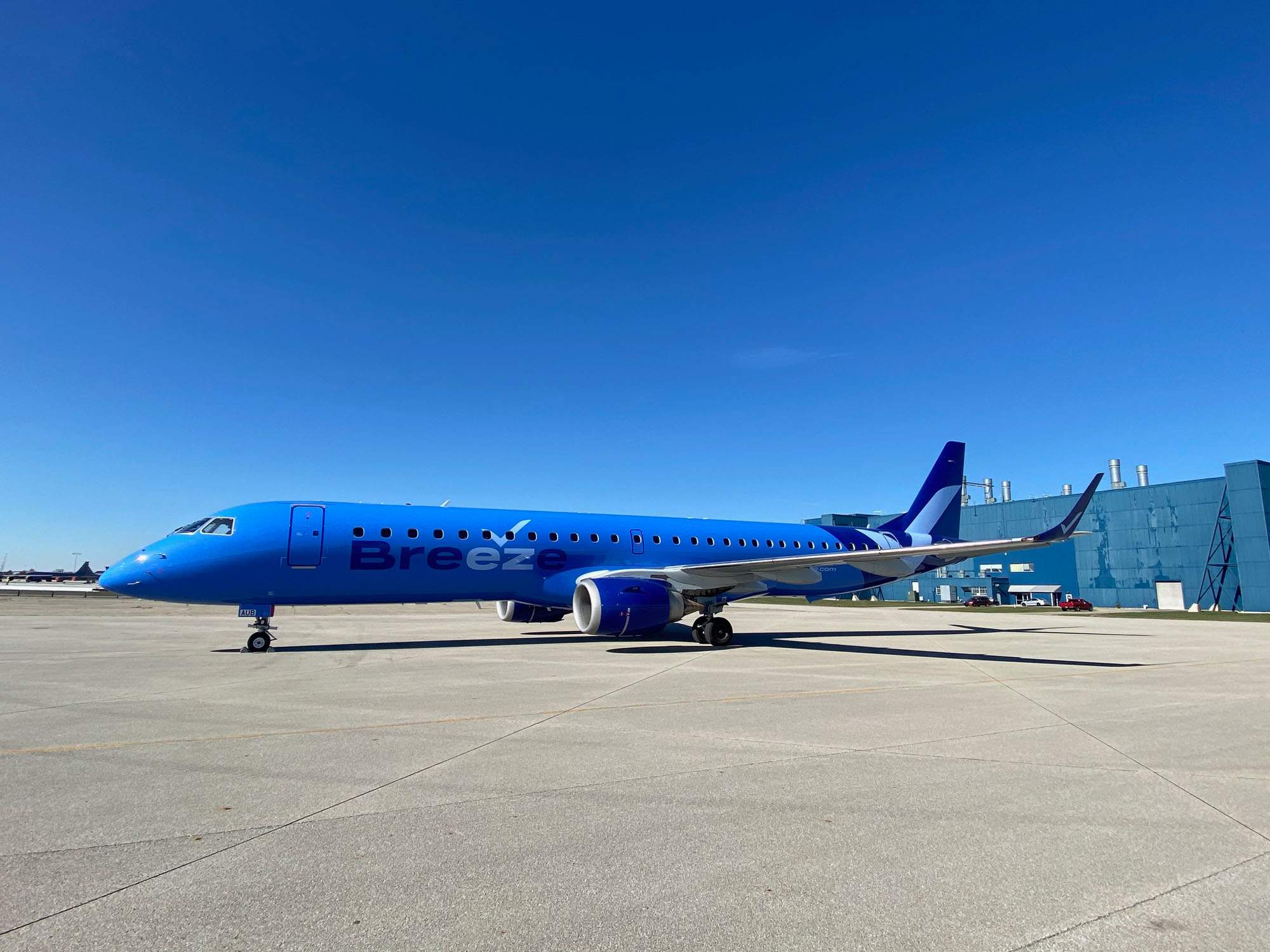 Jetblue responds to London's calling with bigger Business Class seats.
Jetblue has long been seen as a decent alternative to the American majors for domestic hops but its network had been limited mostly to flights within a few hours of its homeland. Now the carrier has launched transatlantic flights between the US East Coast and London, in a major shot across the bow to incumbents including British Airways. That's not only because of its famously friendly service. The new "Mint" Business Class seat – fitted on the carrier's a321lr in a deluxe one-by-one configuration, with two extra roomy studio seats in row one available for a reasonable upcharge – might make this the most desirable option between New York and London.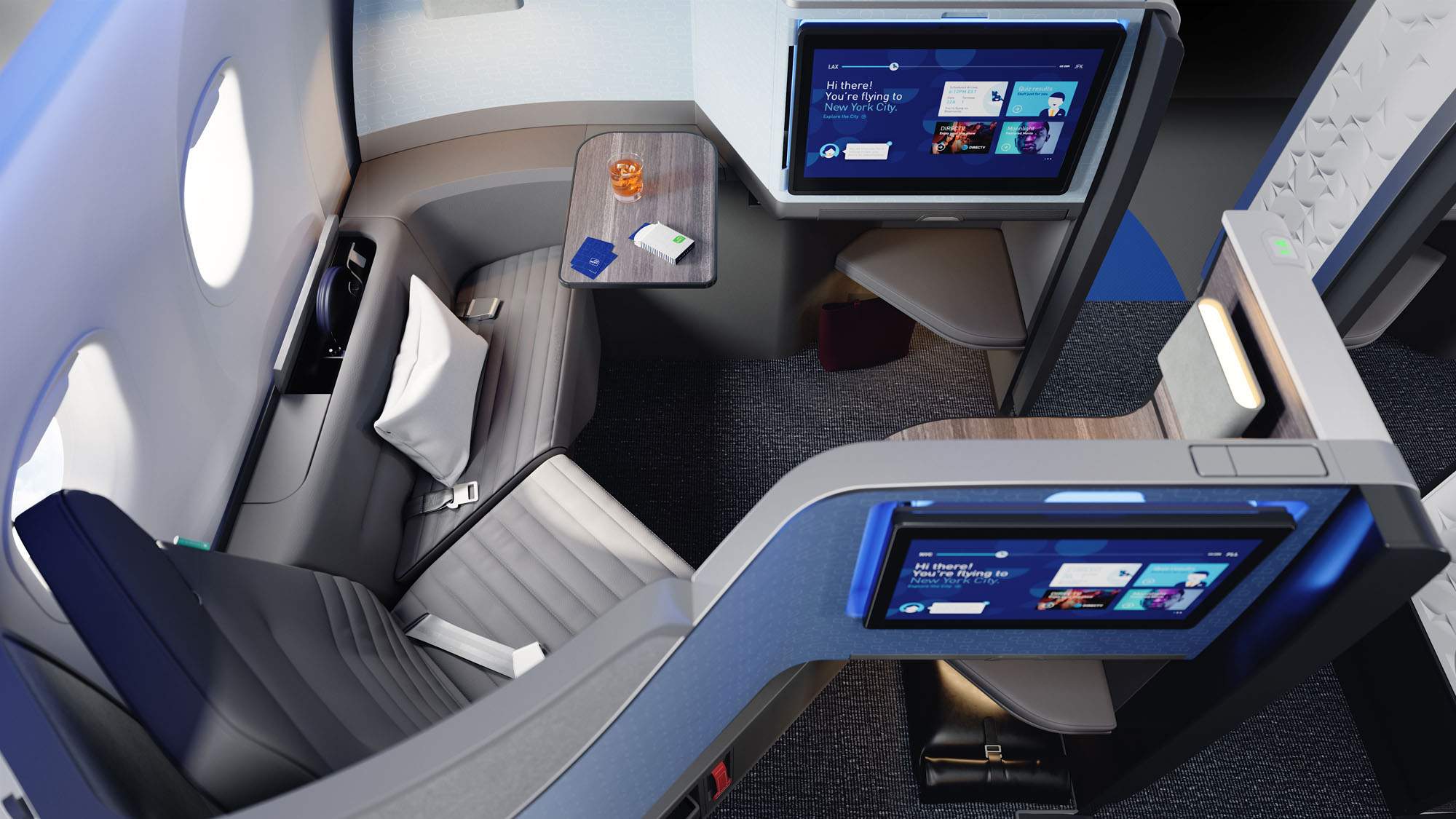 photographer: Thomas Humery