Huge flags and enormous skyscrapers, furry babies and political bedding – we round up some global goings-on.
In the past five years the Union Jack has become a more prominent feature of British life, driven both by Brexit and anxiety that Brexit might hasten the dissolution of the UK. Recently, a peak in this mania has risen in proposals for a new British government office block in Cardiff, thecapital of Wales, which will incorporate an eight-storey Union Jack wrapped around one corner. It is less crass than it sounds: in the context of the building it seems more like a lapel pin than face paint. And at the risk of giving the British government ideas, it could be worse. In other parts of the world, the consequences of governments letting architects please themselves have been variable. Employees of the National Fisheries Development Board in Hyderabad work in a building that looks like a giant fish. The key, perhaps, is to be whimsical if you can't be subtle. Indonesia's government was recently neither when choosing the victor of a design competition for a new state palace. The winning entry – shaped like the garuda, the eagle that is Indonesia's national symbol – is a vainglorious monstrosity. On the plus side though, jokes about the west wing could write themselves.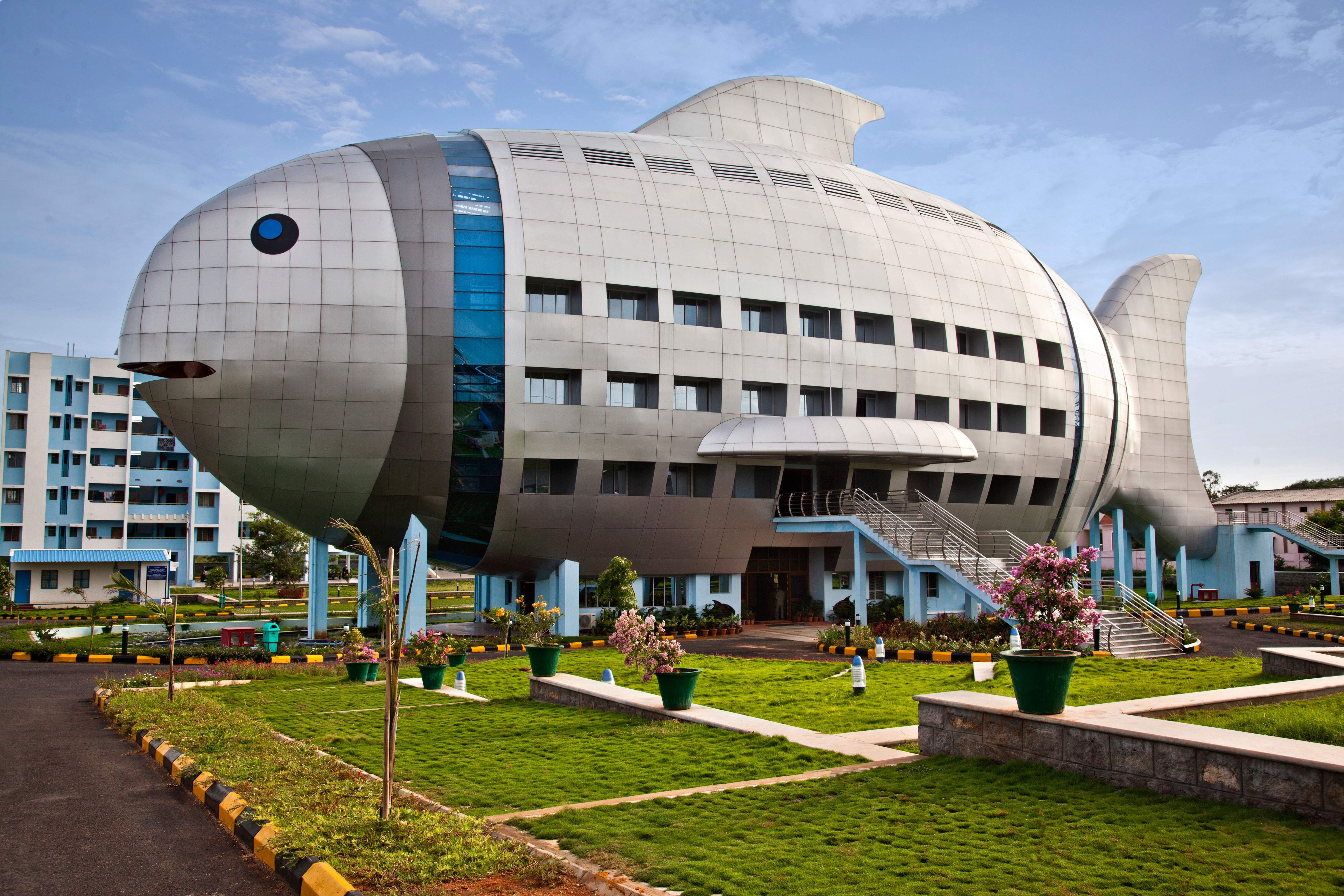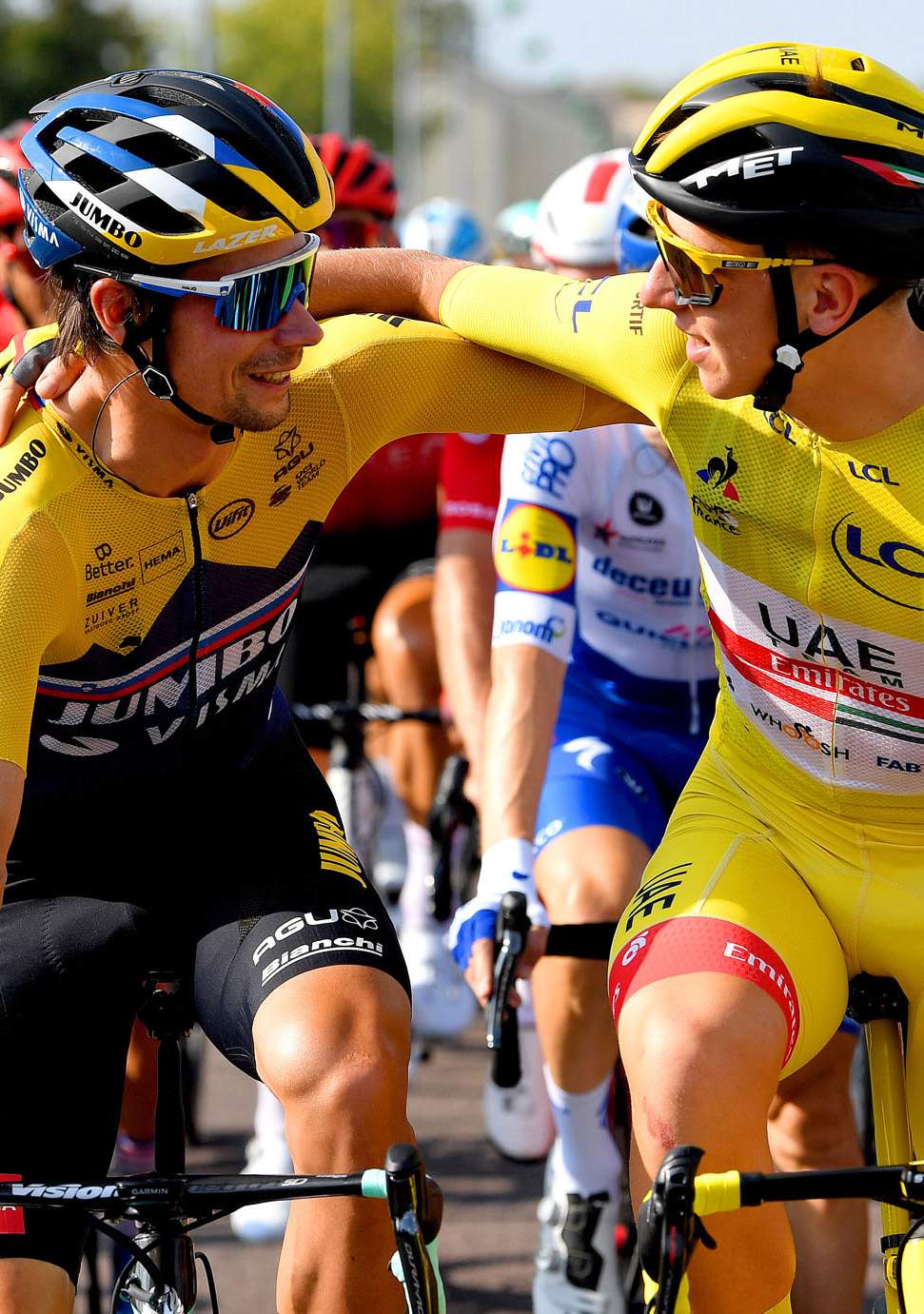 correspondent's corner from...
Slovenia
By Guy De Launey
Slovenian supermarket chain Tus has started selling sandwiches named after homegrown Tour de France winner Tadej Pogacar. Not to be outdone, its rival chain Mercator is offering a tasty takeaway in the team colours of the current men's national champion, Matej Mohoric. For payment, your Nova kbm Visa card, endorsed by the highly ranked male cyclist Primoz Roglic, will do nicely.
And while the country's riders might rule men's professional cycling, these giants do pedal among mere mortals. Descending a hill near my home last year, I passed a rider powering up the climb dressed in full Team Jumbo-Visma kit. Enquiries confirmed that Roglic lives around the corner. And, just a week before Le Tour this year, I chatted to Pogacar at a cycling carnival in his hometown. My suggestion that hosting a party was not exactly textbook preparation prompted a shrug, a smile and a simple explanation. "The weather's good – it's nice to do it now for everyone." 
It shows that although Slovenians might be outrageously good at cycling, they generally don't take it too seriously. Sure, there's the odd middle-aged man in Lycra but most people happily embrace utility rather than lusting after the latest carbon-fibre frame. In the capital, Ljubljana, about 13 per cent of journeys are made by bike – often on Yugoslav-era steeds. Aluminium-framed, locally made Rogs are still sought-after. If they're not available, people head for a mechanic who imports and restores sturdy Japanese "mamachari" city bikes. And if you can wrestle one of these heavyweights up a hill, let me assure you, you'll have earned that Pogacar panini.
---
Cote d'Ivoire likes to go big. Already home to the world's largest church, the government is now planning to construct Africa's tallest skyscraper in Abidjan. But with a glassy façade almost three times the height of any other building in the city, it's sure to be an eyesore. Worth remembering that, when building, bigger isn't always better. 
Straight to Montevideo
By Lucinda Elliott
Thanks to new tax incentives for production companies, Uruguay has become a hotspot for the South American film industry over the past year, with locations in Montevideo transformed into movie sets and crews from across the continent flooding in. The Ministry of Transport became a hotel for the second series of Chile's El Presidente. Humble riverside drinking holes such as Bar Tabaré have been transformed into backgrounds for a Brazilian series. Amazon Prime is rumoured to be considering filming at a former swimming club. As well as transporting viewers, Uruguay is importing places – a canny way to flip the script.
correspondent's corner from...
Rome
By Laura Rysman
In the history of Rome's highs and lows, the recent years of civic negligence are hardly the most dramatic of falls. But public buses catching fire and mountains of refuse engulfing pavements has certainly been dispiriting. They highlight the malign governance that has allowed the unopposed decay of what should be Italy's dynamic modern capital.
But recently, as I walked around Rome, the rubbish heaps were suddenly gone and the beauty of the city's antique streets were revealed. Talk of new electric buses to replace fire-prone, decades-old vehicles circulated. A miracle? No, merely the approaching autumn mayoral elections. With votes to be won, streets have been cleaned and promises made. "It's all a show to stay in power," one local said.
And while that might be true, the lead up to this election has shown that if Romans put pressure on their leaders, the rot at the heart of the city can be contained. 
---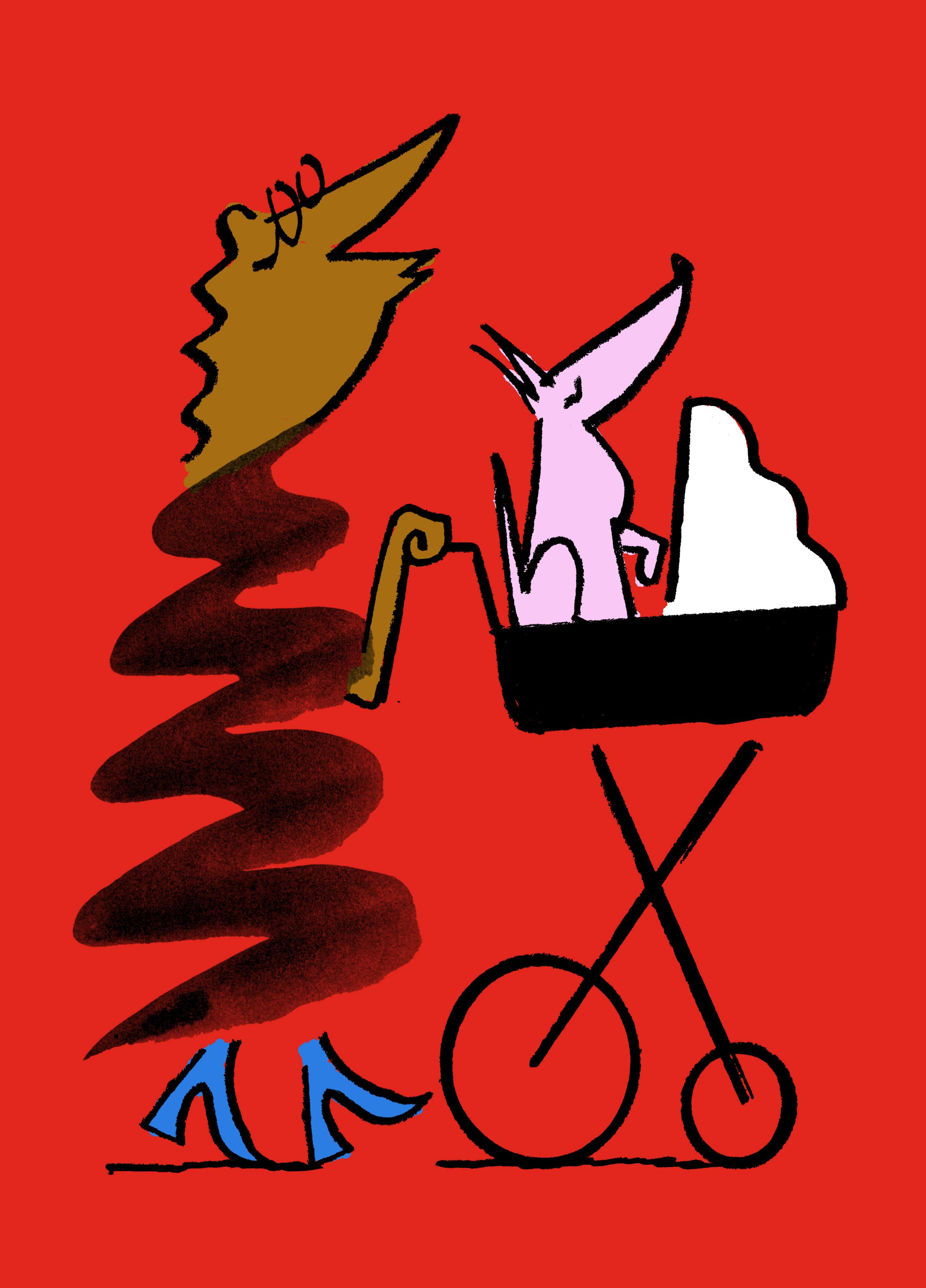 Rules and regulations can often have unintended consequences. In Taipei a requirement for pets to be carried in containers on public transport is now playing into the hands of a growing subculture. Here the city's already overzealous fur-baby parents are now gladly wheeling their precious pups aboard on prams. It's a phenomenon linked to Taiwan's declining birth rate, where a lack of children is compensated for by raising dogs (and cats) instead. Recently released data even show the pet population outnumbering the youth of the island. And, judging by the increasing number of pet-prams on trains, you can expect the trend to stay like a well-trained pooch.
---
Hong Kong's newly renovated Central Market shopping centre has kept some original 1930s stalls, in which the concrete shelves are perfect for laying out goods. Soon to be stocked with local wares, the revitalisation shows that people still want to pick, not click, their next purchase. See here for more on Hong Kong's rejuvenated shopping centres. 
---
Out of shot
By Alexis Self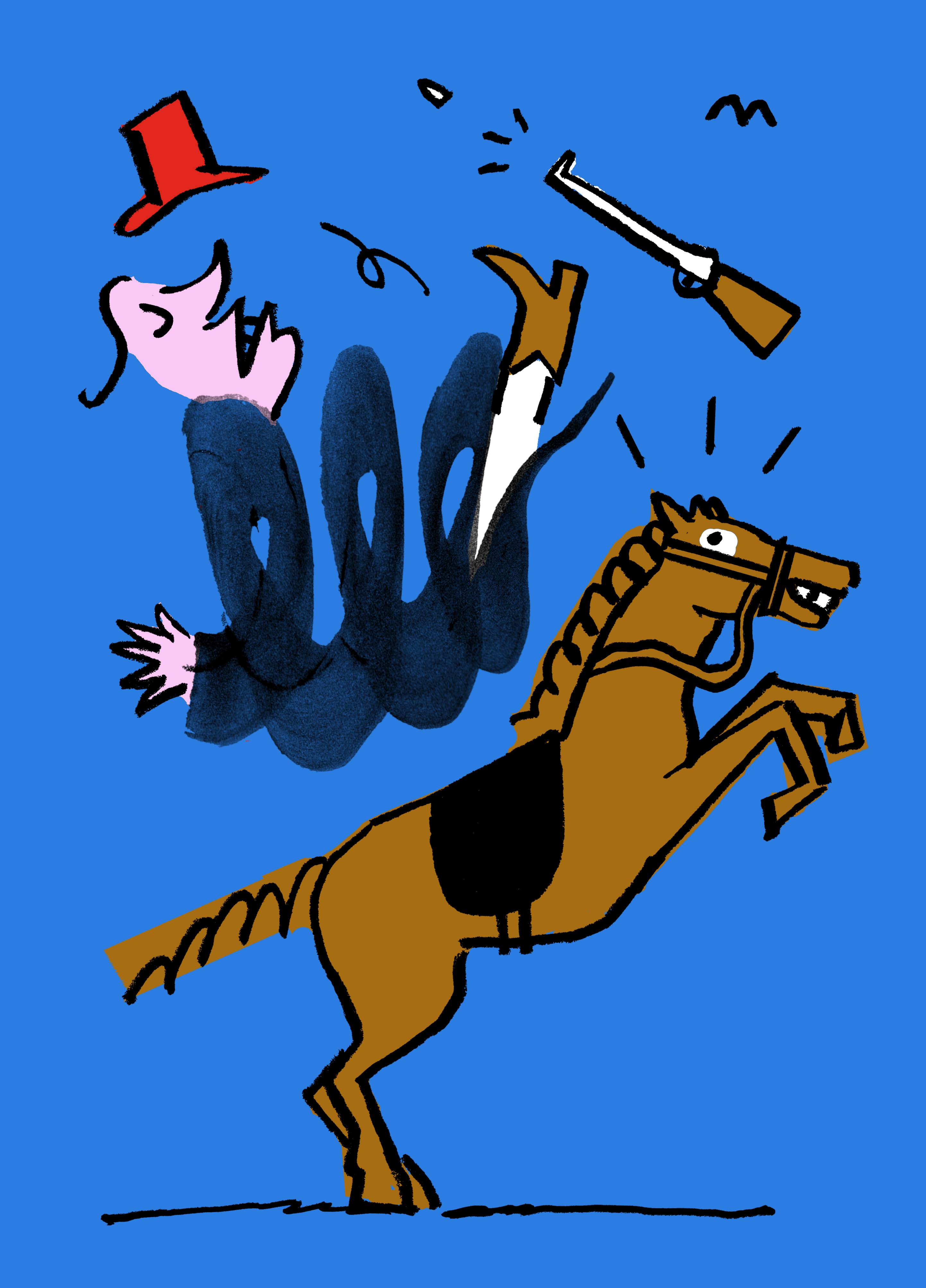 Much of central London was once royal hunting ground. Even the word "Soho" derives from an ancient hunting cry. But a 2018 Yougov poll revealed that 69 per cent of Brits thought game-bird shooting should be made illegal. Opposition to the pursuit is partly driven by concern over lead pollution – approximately 6,000 tonnes of the toxic metal are discharged from shotguns in the UK every year.
Last year, in an attempt to deflect criticism, nine of the country's shooting organisations committed to voluntarily phasing the metal out of shotgun cartridges. Which is why this year's partidge-shooting season, which runs from September to February, will be significant: if hunters can't clean up their acts, public and political pressure might soon have them staring down the barrel.
---
Protest posters and guerrilla murals are most likely to spring to mind when political artworks are mentioned. But a new exhibition called Fabric of a Nation, at Boston's Museum of Fine Arts, adds a different thread to this narrative. Running until January 2022, it features handmade quilts and cosy bedtime comforters that offer the makers' (and original owners') personal reflections on everything from the American Civil War to last year's Black Lives Matter protests. All of this suggests that to truly know an American's political leanings it's best to get under the covers – or quilts – with them.
Illustrator: Alec Doherty. Images: Alamy, Getty Images, Museum of Fine Arts, Boston