HQ Audit / Global
Thirsty work
Carlsberg's new HQ might not claim to be 'probably the best in the world' but we should all toast its aim of encouraging interaction among staff. See you at the bar.
Carlsberg has been a major part of Copenhagen's cultural life since the brewery was founded in the city in 1847 by JC Jacobsen. Understandably, the opening of the Danish brewer's new global headquarters – on a hill in Valby to the south of the city centre, where it has long had a base – was a significant moment.
Since moving its brewing to the Jutland peninsula in 2008, Carlsberg has embarked on an ambitious global expansion. And it's the company's international teams, plus the Danish production and marketing departments, that the new headquarters has been built to accommodate. Previously these staff were spread across three different offices in Valby – one of which was a particularly unappealing renovated silo.
Centre stage
The beer firm's HQ is the focal point of a new city quarter, Carlsberg Byen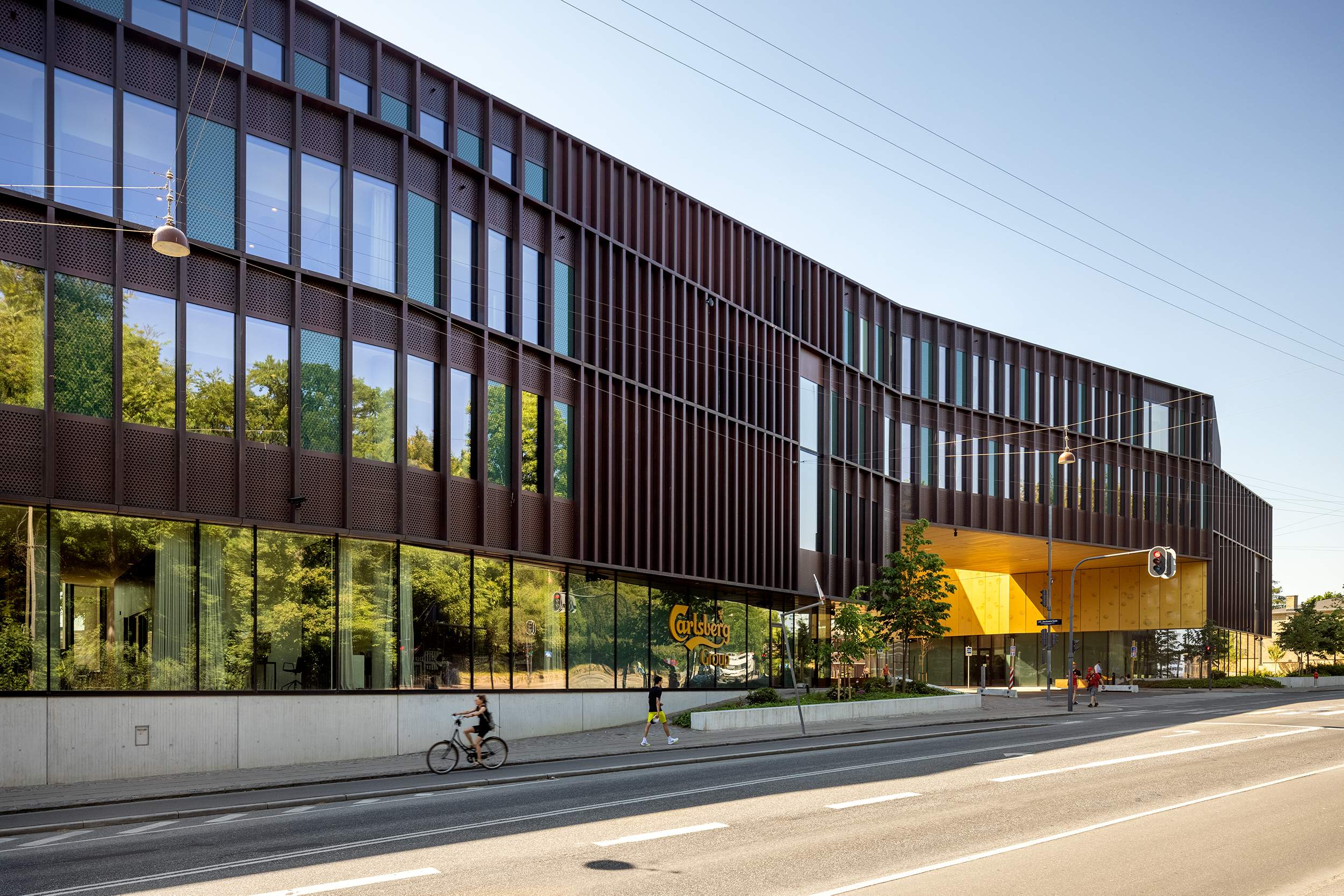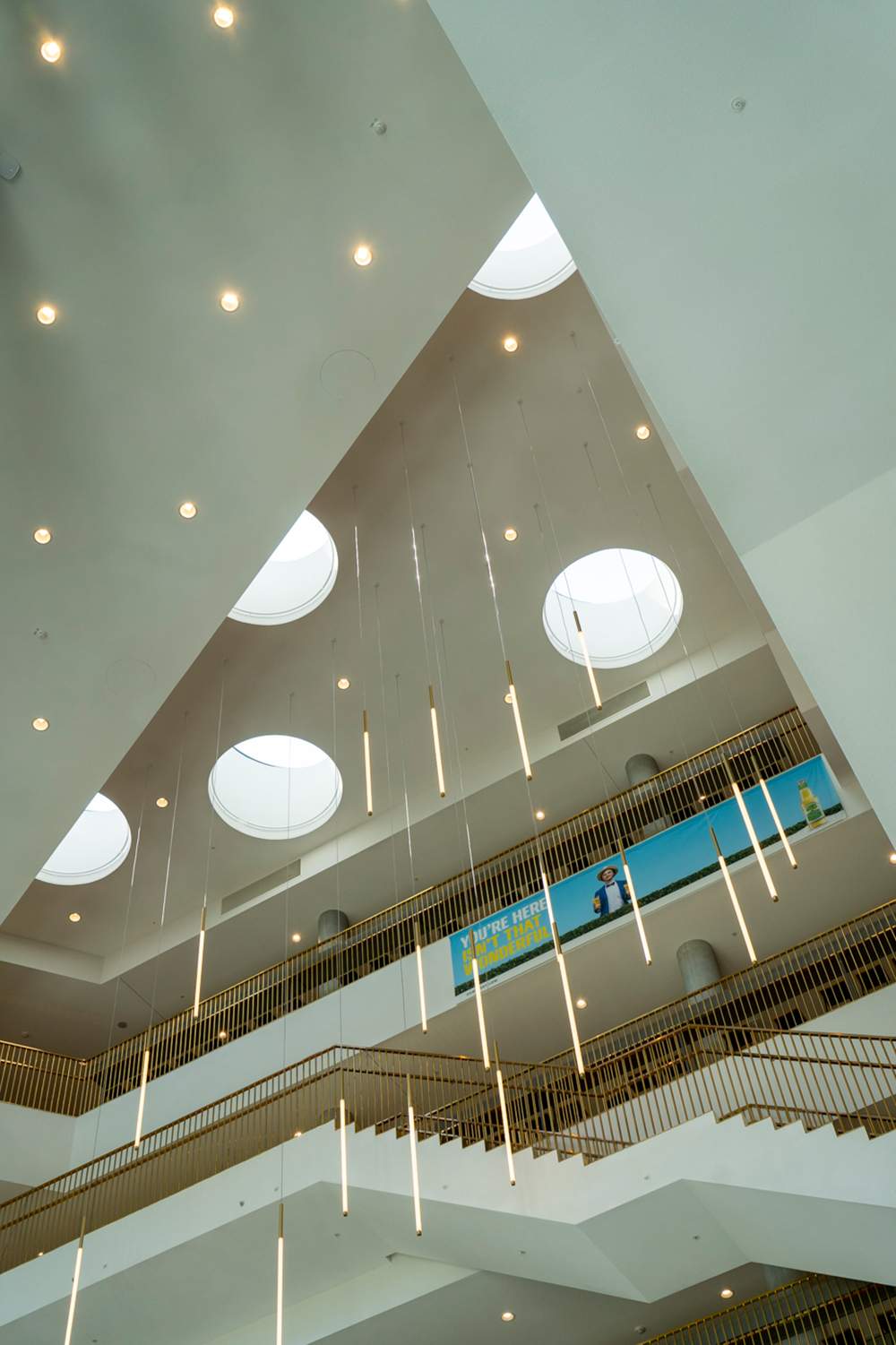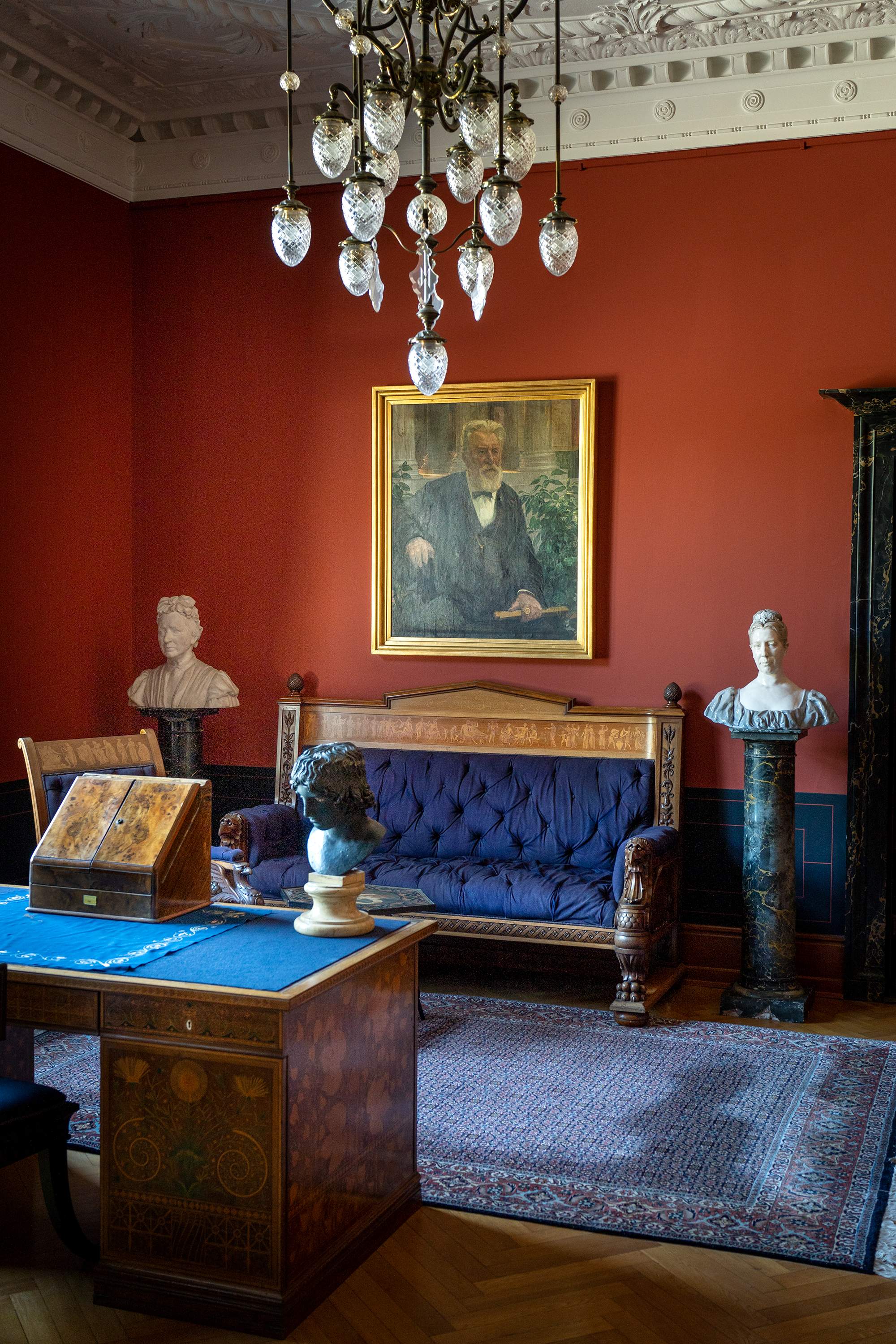 "On the Friday afternoon, all our employees left their old offices and on the following Monday morning they all arrived here – and it went perfectly," says Jakob Stilov, one of Carlsberg's senior directors, who was in charge of construction of the new HQ, recalling last year's move. "And then, nine days later, coronavirus came, Denmark shut down and everyone was sent home again."
It was not the most auspicious of openings for what Stilov calls "Carlsberg's last HQ": he believes that they need never build another. But when monocle visits on a hot summer's day, the brewer's new global centre of operations is still returning to normal, with about half its 700 employees on site.
---
Meeting in the middle
The building
The Aarhus-based CF Møller Architects won the competition to build Carlsberg's new site in 2007, following a 12-day competition in which studios were asked to present a simple sketch. The 2008 recession delayed construction but Lone Wiggers, partner at CF Møller, was ready to start working on the project as soon as Carlsberg gave it the green light in 2014. The 23,000 sq m building is essentially the same as her original proposal, with three wings protruding from a central atrium. Two of these wings embrace the original villa and gardens that belonged to Jacobsen's son Carl (Carlsberg means "Carl's hill"). A third wing arches over an access road.
Gold standard
Throughout the building, colours playfully reference Carlsberg's beer, from porter to lager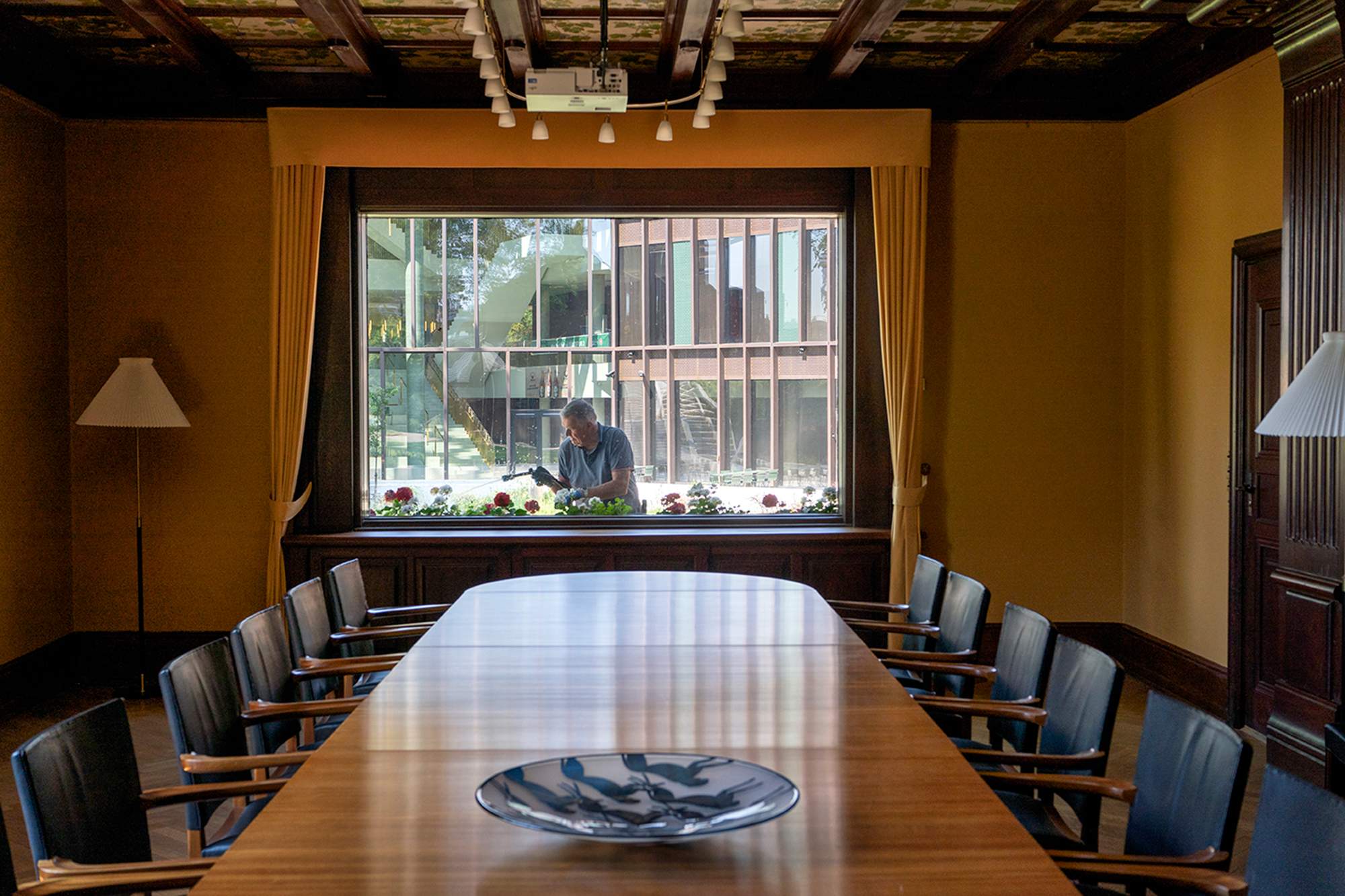 "It's a building designed to get staff together, especially in the atrium, where people can see each other vertically and horizontally across the space," says Wiggers. "Because Carlsberg is an international company, we toned down the Danishness a bit and tried to find a good marriage between internationalism and approachability. It's playful, not pretentious but respectful of its historic surroundings."
Those surroundings have now been rebranded as Carlsberg Byen, a quickly developing new city quarter of 33 hectares where some 30 to 40 buildings in which 13,000 locals were once employed are being repurposed in a €2.3bn project to become offices, a hotel, shops, schools and cafés, as well as 3,100 residential units. Upon completion in 2024, it will be the most densely populated part of Copenhagen.
---
Golden touch, silver service
The interior
The HQ maximises natural light, a scarce resource in Denmark for much of the year, and boasts superb acoustics, thanks in part to "nano-perforated" panelling peppered with thousands of tiny holes that soak up sound. Surprisingly, there are no major Danish names among the furniture – no Arne Jacobsen chairs or Poul Henningsen lamps. "We'd rather spend the money on making our products better," says Stilov.
As for references to Carlsberg's products, the dark wood on the lower floors evoke its darker beer, such as its porter, with the colour changing to lighter yellows and golds as you go up to the fourth floor, to put one in mind of the lager for which Carlsberg is "probably" most famous. The effervescent gold theme is repeated outside in the patterned cladding of the underside of the golden arch that crosses the access road.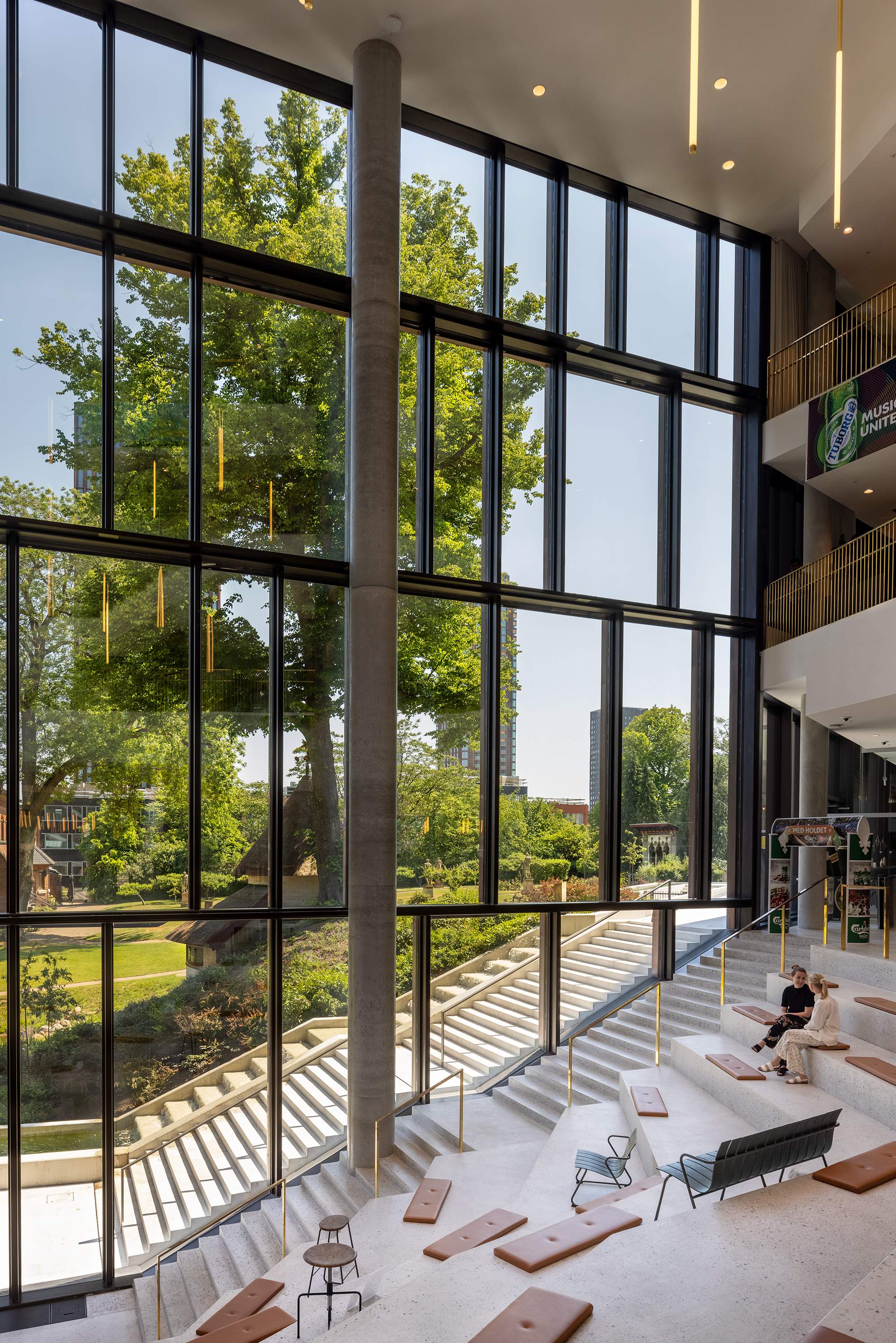 "This building is an expression of pride in our history, our products and how we work," says Stilov. "Functionality was primary. We didn't set out to dazzle passersby; the building is here to support the employees, to help them work smarter and better."
"It all just works," says Sahil Nanda, personal assistant to cio Sarah Haywood. "It's encouraging and inspiring, and we work better together like this. It's also such a lovely location – and the canteen does a great lunch." On the menu when monocle visits? A classic Danish pork belly sandwich with the tongue-twisting rød grød med fløde (berry compote with cream) for dessert. Staff dining on the terrace overlook a stream, a thatched 19th century ice-house once used by the Carlsberg family and resembling something a Moomin might inhabit, and the listed gardens of Carl Jacobsen's 1880s red-brick villa.
Revenue: dkk58.5bn (€7.9bn)
Net profit: dkk6bn (€800m)
Units sold: 11 billion litres of beer brewed per year
Total employees (global): 40,010; 700 are based in the Copenhagen HQ
Cost of new HQ: Not disclosed
Number of different products: More than 100 brands
Fostering interaction
The workspaces
"People will work from home more than they did but it is still important that we come in and meet colleagues," says Stilov. "This new building is all about encouraging people to connect. We're trying to discourage them from scheduling 60-minute meetings. We hid the lifts; I wanted people to stop and chat on the stairs."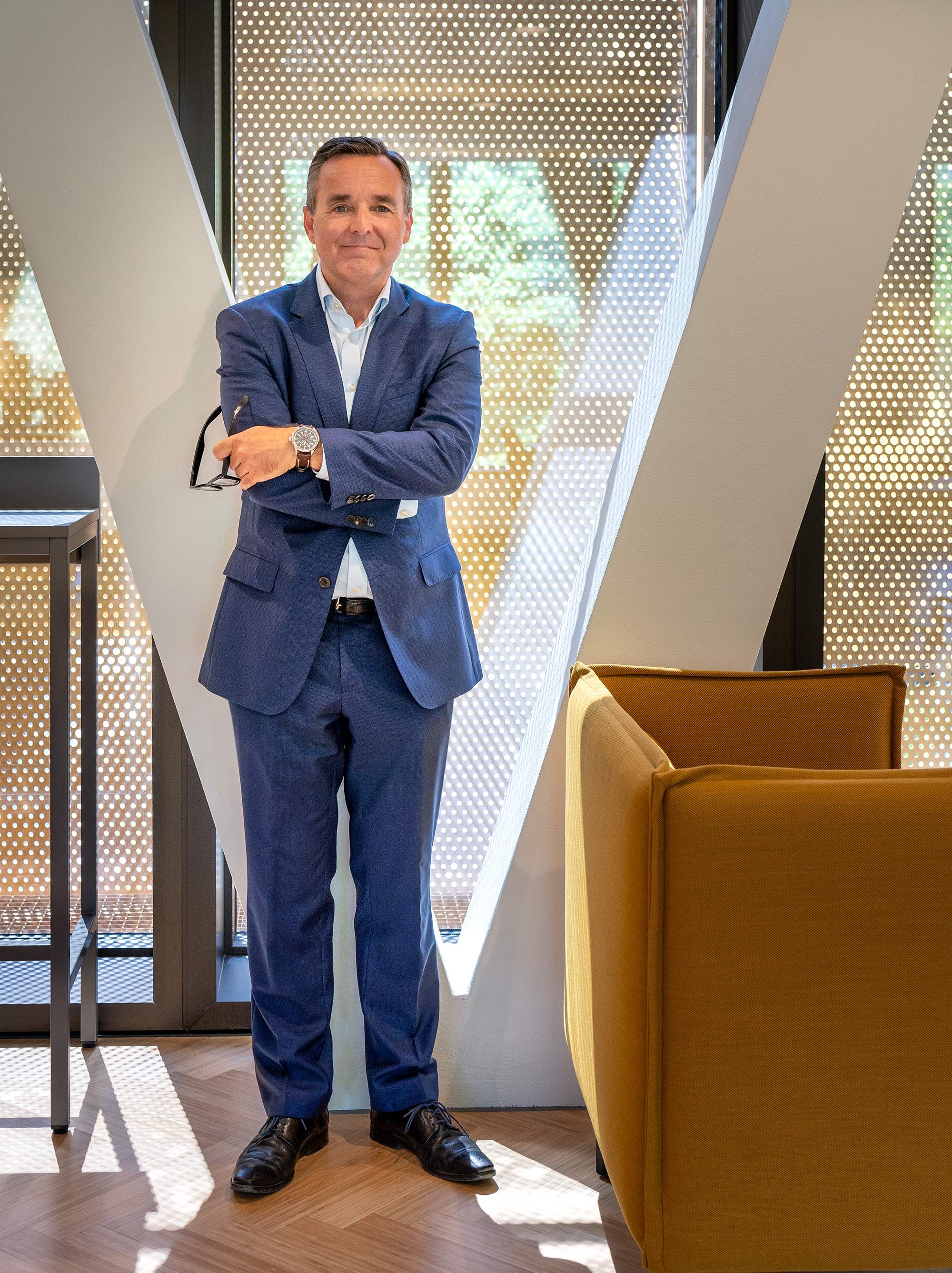 Brain food
Social dining on the terrace encourages staff to share ideas when breaking bread
Further encouraging mingling is a new "hot desk" approach (in Danish they call it "flying desks"). No one, not even ceo Cees 't Hart, has a permanent perch (although he sits in the equivalent of the "corner office" up on the top floor). Departments stay in the same area but everyone is supposed to clear their desks at the end of the day. To compensate, there are 1,500 lockers, 50 meeting rooms and 58 soundproofed glass study rooms. If you want to make a mess, you go to a "project area".
"It was difficult to sell the idea to everyone. I was a bit of a hate figure for a while," says Stilov. "People kept asking, 'But where is the best seat'?' There isn't one. 'But Jakob, I work with confidential stuff.' To which I said, 'So does everyone'." 
"If this was Italy it would be a nightmare; we'd all be shouting," says Carlsberg's half-Italian global brand director Julian Marsili, jokingly. "Luckily the Danes are more discreet. But when you see and experience a change like this that works, you embrace it – like Copenhagen with bicycles. The building is very Danish: it's understated and there's a tremendous attention to detail. It's very Carlsberg too: that constant striving for perfection."
As monocle chats with Stilov at the top of the atrium stairs, Heine Dalsgaard, Carlsberg's cfo passes by. What does he think of the new building? "It more than exceeded my expectations," he says before pausing mischievously. "But it was a bit expensive." Stilov takes the bait: "It was on budget!"
Carlsberg's HQ definitely has an international feel – this is not statement architecture – but it demonstrates a sensitivity to its surroundings. Perhaps its best feature is the reception: rather than being confronted by an intimidating desk, visitors look out across the atrium through a four-storey glass window to the gardens. "Hot desking" will be a challenge – at least to begin with – but there is little doubt that the bar offers some compensation. That dark-brown copper cladding will eventually turn green to match Copenhagen's church spires but it will take longer to do so than it once would have done due to a reduction of acid rain. When this happens, though, the building should blend even more harmoniously with its leafy surroundings.