Development / Global
Tools of the trade
Expectations of buildings are constantly changing. So how can developers keep pace? By arming themselves with forward-thinking architects and an open mind. These projects hammer the point home.
There's no standard approach to creating good architecture. Location, budget and purpose all play a part in defining a project's outcome. Yet there are certain design rules that are always worth acknowledging. That means using the best materials, maximising enjoyability for users and taking environmental impact into account.
With architecture commissions now motoring ahead after pandemic pauses, we've looked to best in practice in three very different categories. The reason? To shine the spotlight on a global cast of creative talent you might want to consult too. Whether it's an office your staff will want to return to or an overhaul of a run-down apartment, these three firms show how the principles of building better work across a wide range of projects.
---
Best for public buildings
Gradolí & Sanz
Valencia
Over the past 30 years, Valencia-based practice Gradolí & Sanz has developed an impressive portfolio of public projects in its home region. To explain how their mindset has changed since they started, founders Carmel Gradolí and Arturo Sanz point to the financial crisis of 2008 as a turning point. "Suddenly we realised that maybe we shouldn't be building more; we should be building less," says Sanz. "We've become a bit more radical when it comes to sustainability. Our architecture is less aggressive, more tactful and respectful of the environment."
"We've become a bit more radical when it comes to sustainability. Our architecture is less aggressive, more tactful, respectful of the environment"
The best example of this ethos is the firm's Imagine Montessori School in the town of Paterna, a village near Valencia, designed in collaboration with architect Francisco López. Topped with an extensive green roof, the building is made from materials with a low ecological footprint: clay bricks and wood. Its structure is left entirely exposed. "The honesty of the materials means that the building is in itself educational," says Gradolí. "The pupils can see how it works." All of the classrooms look out onto the surrounding greenery and instead of long corridors and square classrooms, the architects designed open and versatile spaces. Some areas, such as below staircases, for example, incorporate lower windows and ceilings adapted to a child's height.
Located on a plot of land containing a gully, the school perfectly embraces its setting. "Usually in Mediterranean culture, a gully is seen as a dumping site, a place that's dangerous and dirty," says Sanz. "We thought it would be interesting to challenge that and put it at the centre of the school. When it rains, water flows down it. Lots of animals such as rabbits and birds live nearby. It was important for us to incorporate nature but not just as a decorative element."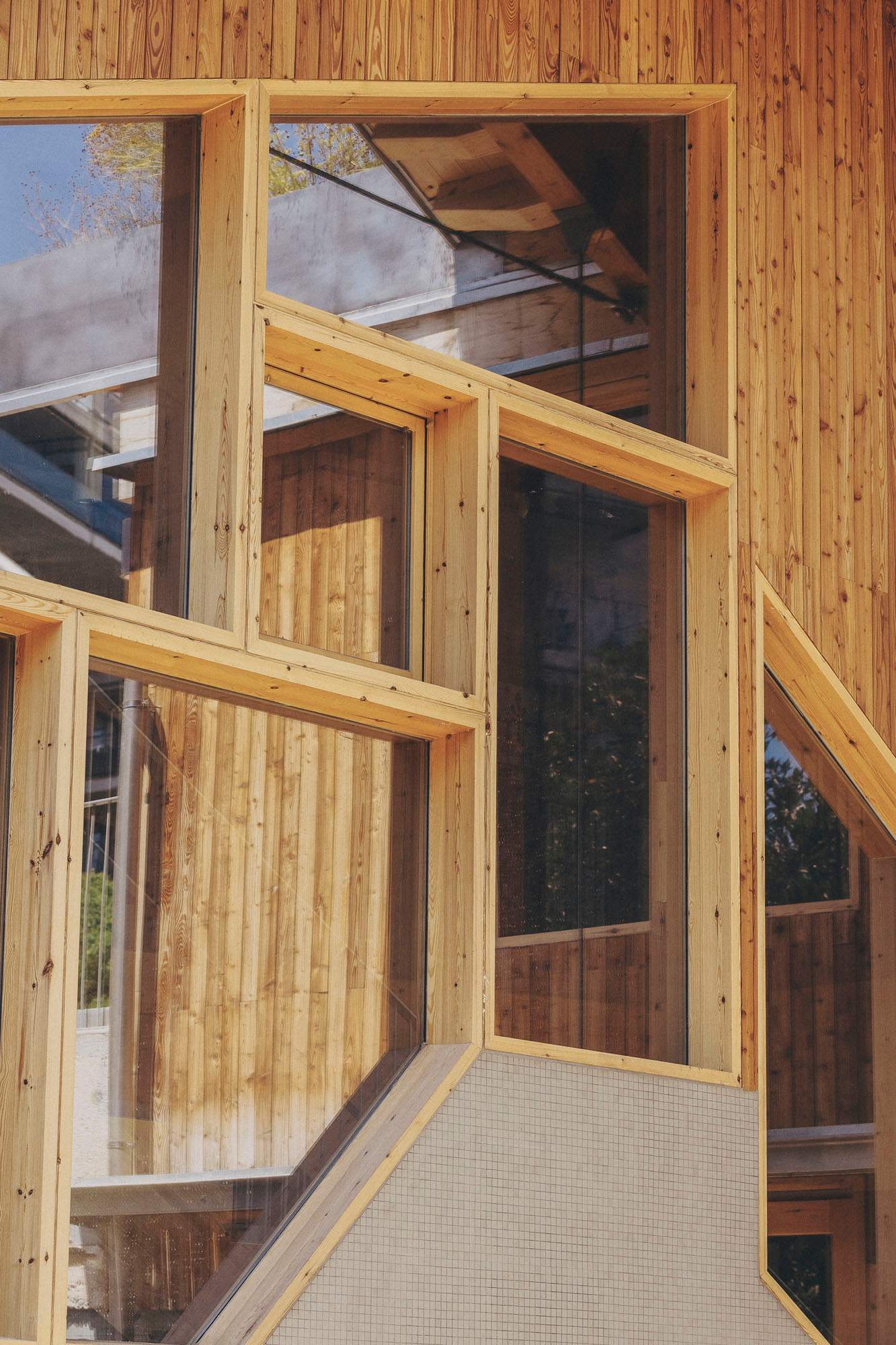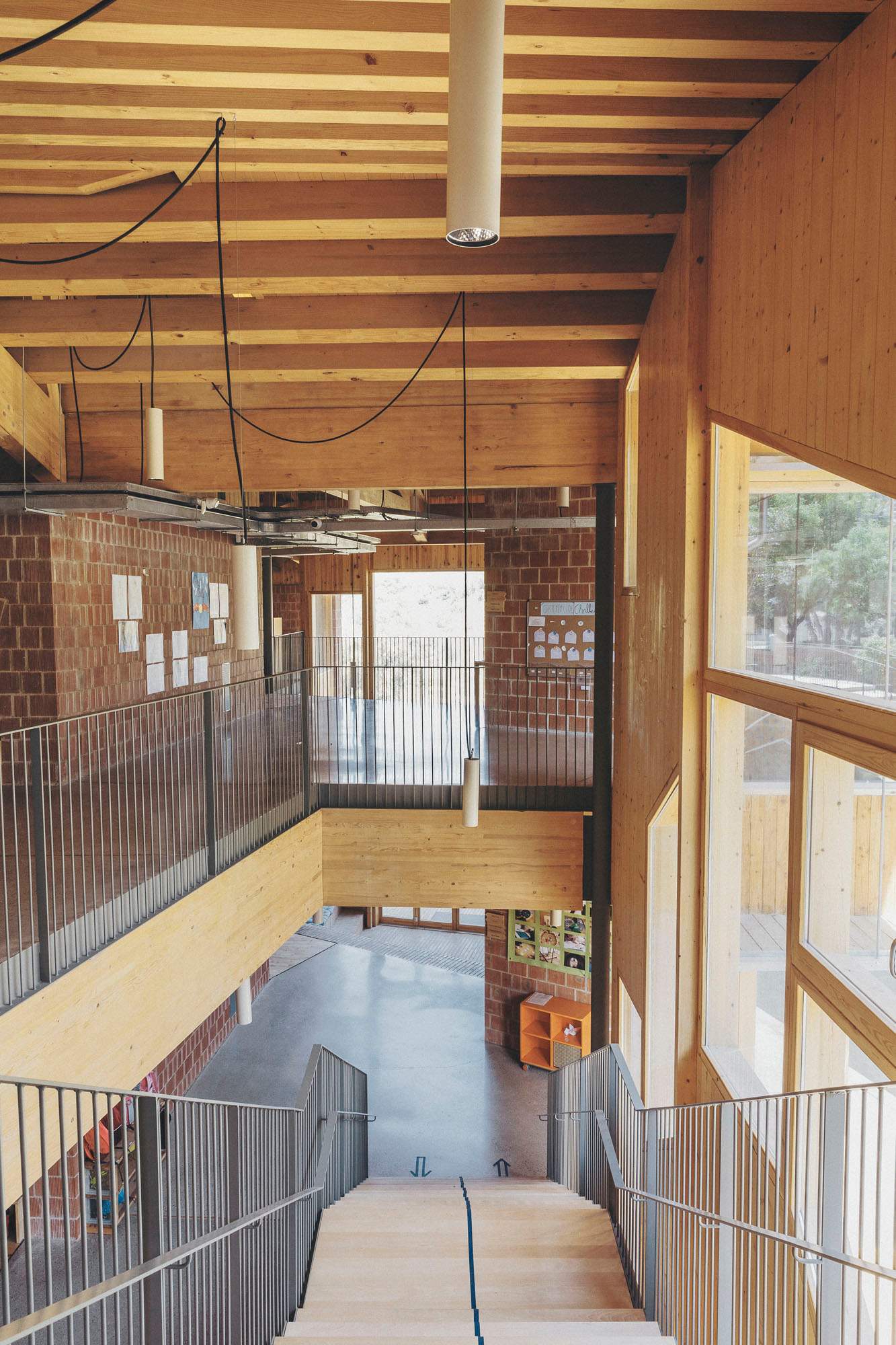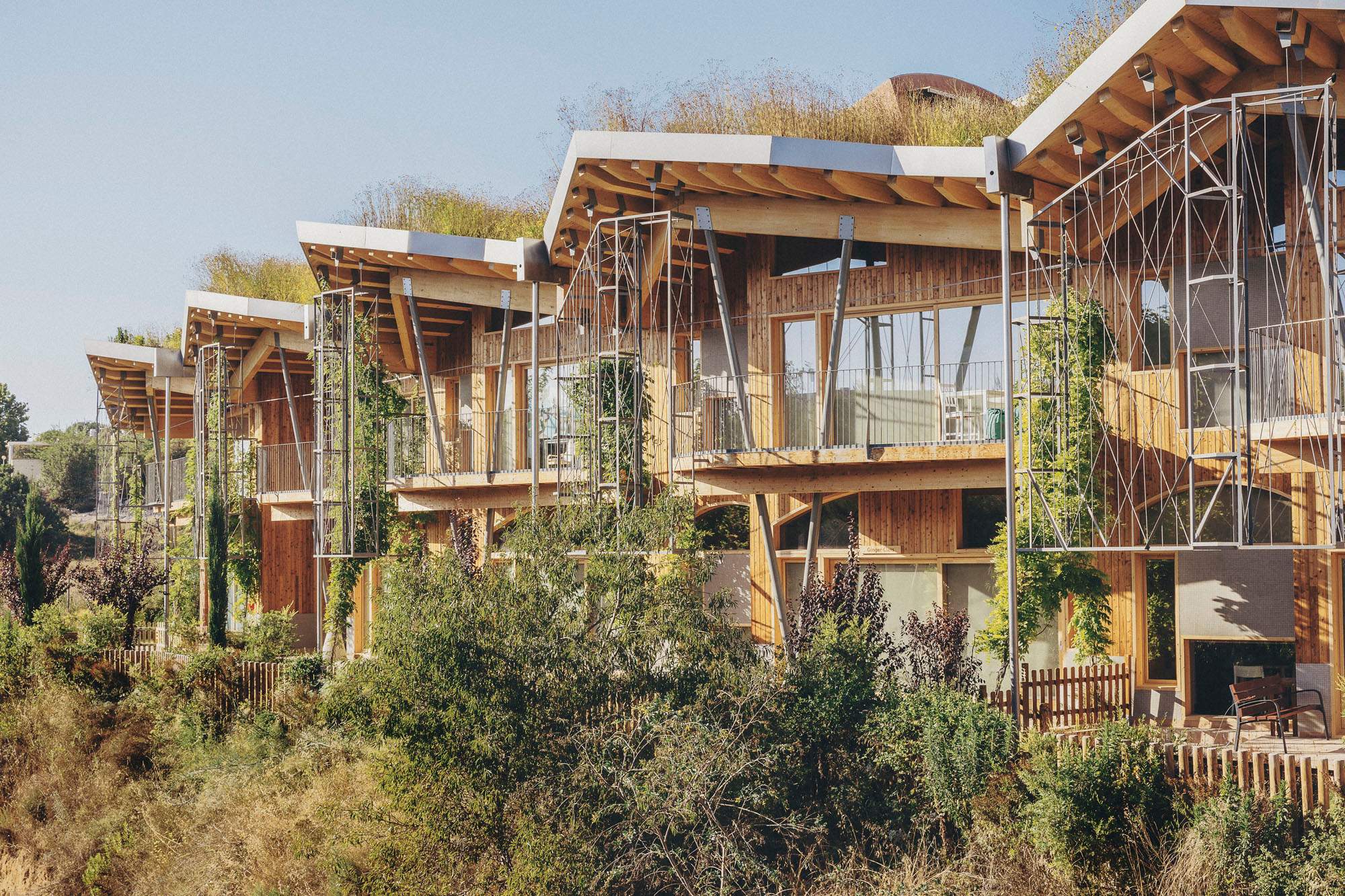 Aside from designing institutional buildings, the firm's passion for vernacular architecture and recycling old materials means that it often gravitates towards refurbishing private residences. "We try to do more rehabilitations than new builds, reusing everything we can and rebuilding with the same materials: bricks and wood," says Sanz, adding that they prefer working on houses within a village, where they must take into account neighbouring buildings and the town's character. "Paying special attention to the location has always been fundamental for us," says Gradolí. 
gradolisanz.acontrapeu.com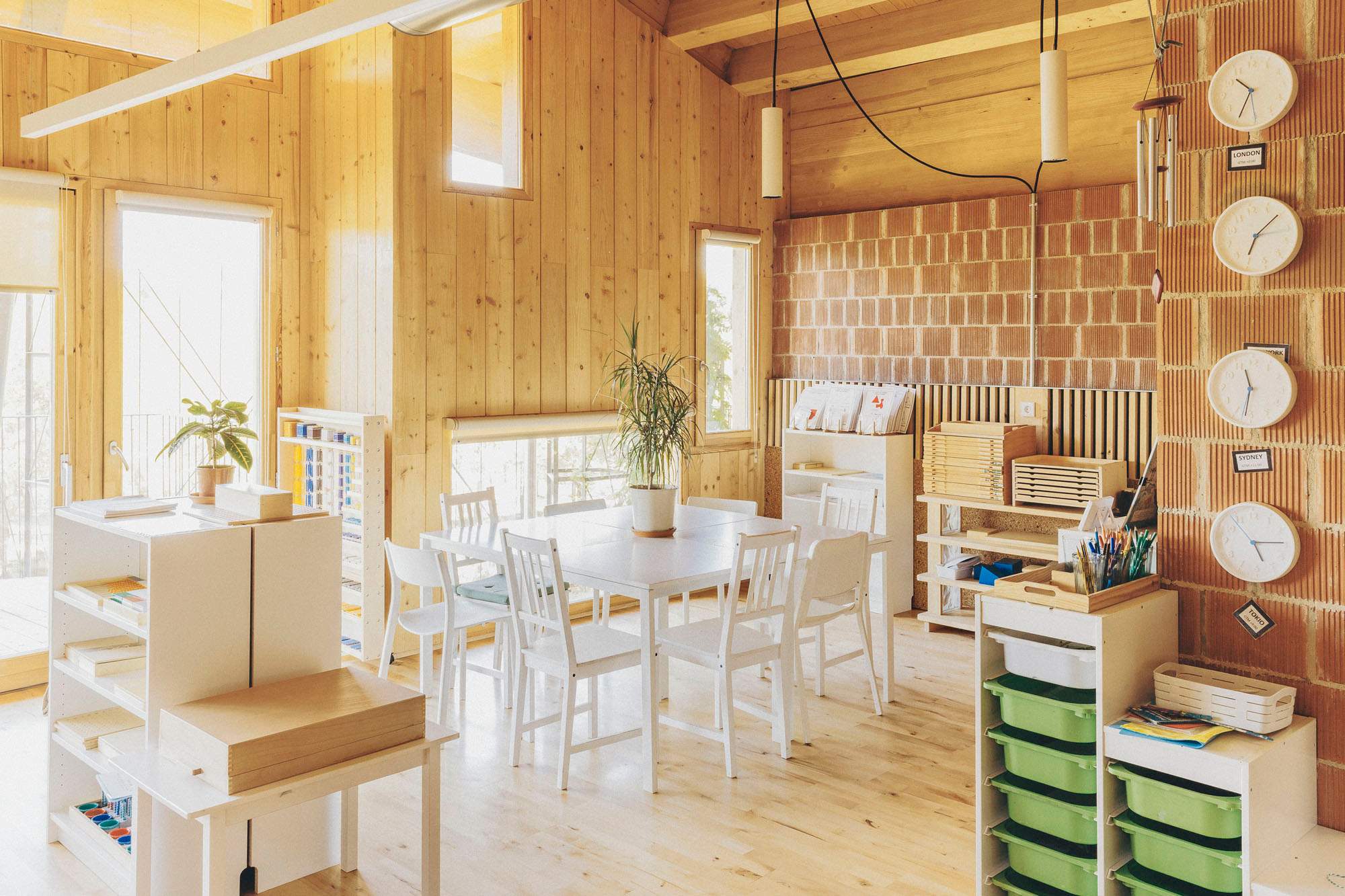 Escola Gavina
Picanya
A sprawling multi-purpose venue was added to a Valencian school, highlighting the firm's intricate understanding of materials and the maximisation of natural ventilation – via many perforated openings.
Blast Furnace 2
Sagunto
A decommissioned, towering furnace building was given new life as an award-winning cultural monument commemorating the town of Sagunto's impressive industrial heritage.
Intertronic Office Building
Paterna
While it's a private project, rules for designing for the public have been adhered to in this office building with a lushly planted communal courtyard.
---
Best for residential architecture
Thomas Kröger Architects
Berlin
Tucked between 19th-century heritage-listed houses on Erhardtstrasse in central Munich is the most recent residential project by Thomas Kröger Architects (tka). The prestigious inner-city location is an architect's dream setting but when Kröger first saw it six years ago, he was most impressed by the river running alongside the old apartment block. "We stuck our heads out of a little window on the roof and suddenly the noise of traffic had disappeared and all you could hear was the Isar below," he says, describing touring the site with Euroboden's Stefan Höglmaier, the project's developer.
"I wanted to design something that fits in with the neighbourhood and has a strong presence"
Kröger is known for designing homes embedded in their natural surroundings. Having cut his teeth at Foster + Partners in London and Max Dudler in Berlin, the architect founded his own practice in 2001 and gained recognition for exquisitely designed family country houses. Many are located in Uckermark, northeast Germany, including Tenne Landhaus, a conversion of a former stable, and Schwarzes Haus, whose outer walls are made almost entirely of glass. "Windows can be used as a way to be even more in nature, by framing it and giving it a scale," says Kröger. With Erhardtstrasse 10, he achieved the same effect in the city. All 28 apartments have floor-to-ceiling windows and balconies, with views over either the river or leafy inner courtyards.
Seen from the street, the building stands out with its curved copper roof and monochrome frontage. The zigzag pattern was achieved using an Italian sgraffito plastering technique found on older buildings around Munich but seldom used today. For Kröger, it meant going against industry ideals: decorative elements are a rarity in contemporary architecture. "I just wanted to design something that fits in optimally with the neighbourhood and has a strong presence within the street," he says. The result is an invigorating antidote to the generic condominiums prevalent across northern Europe. 
thomaskroeger.net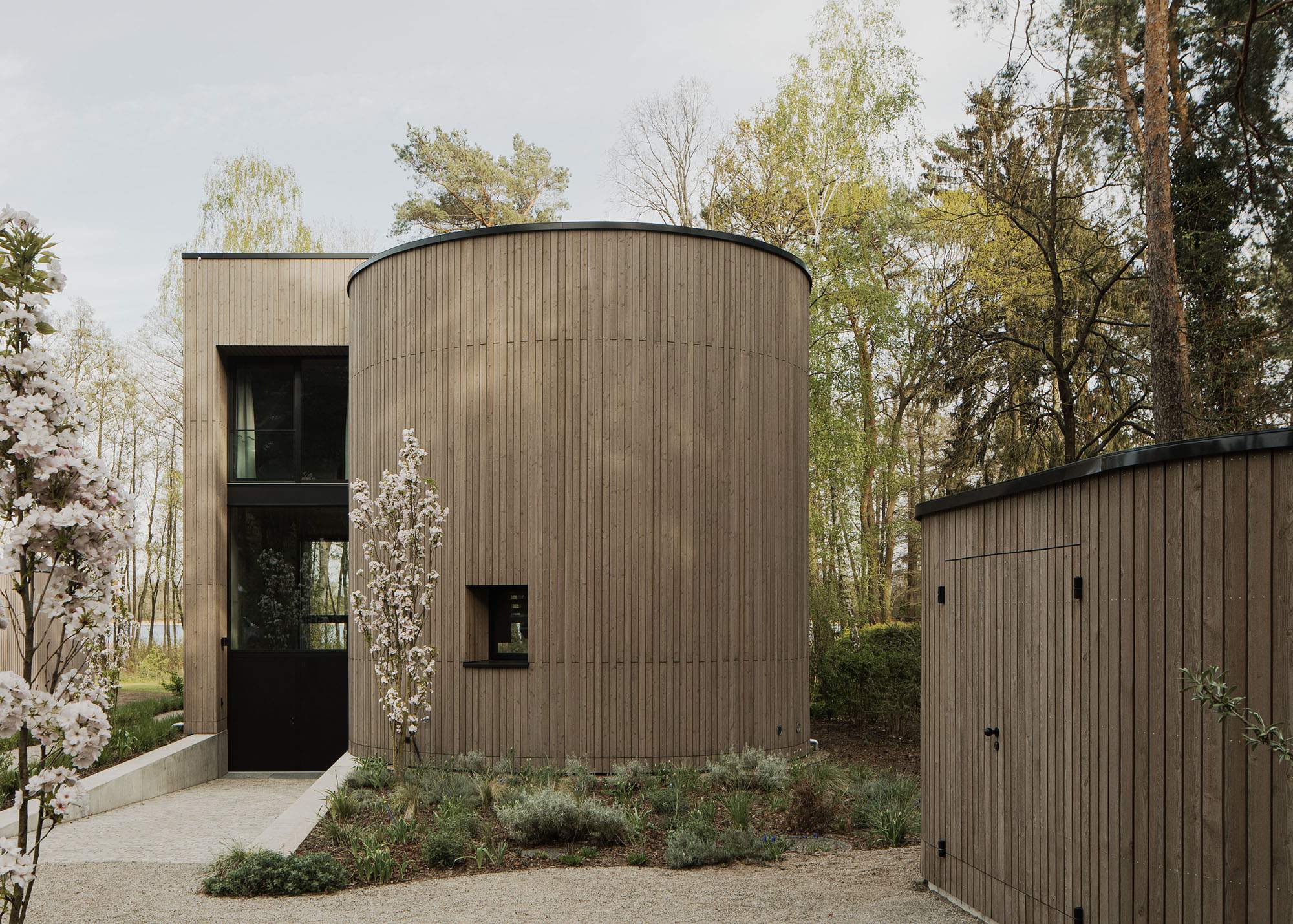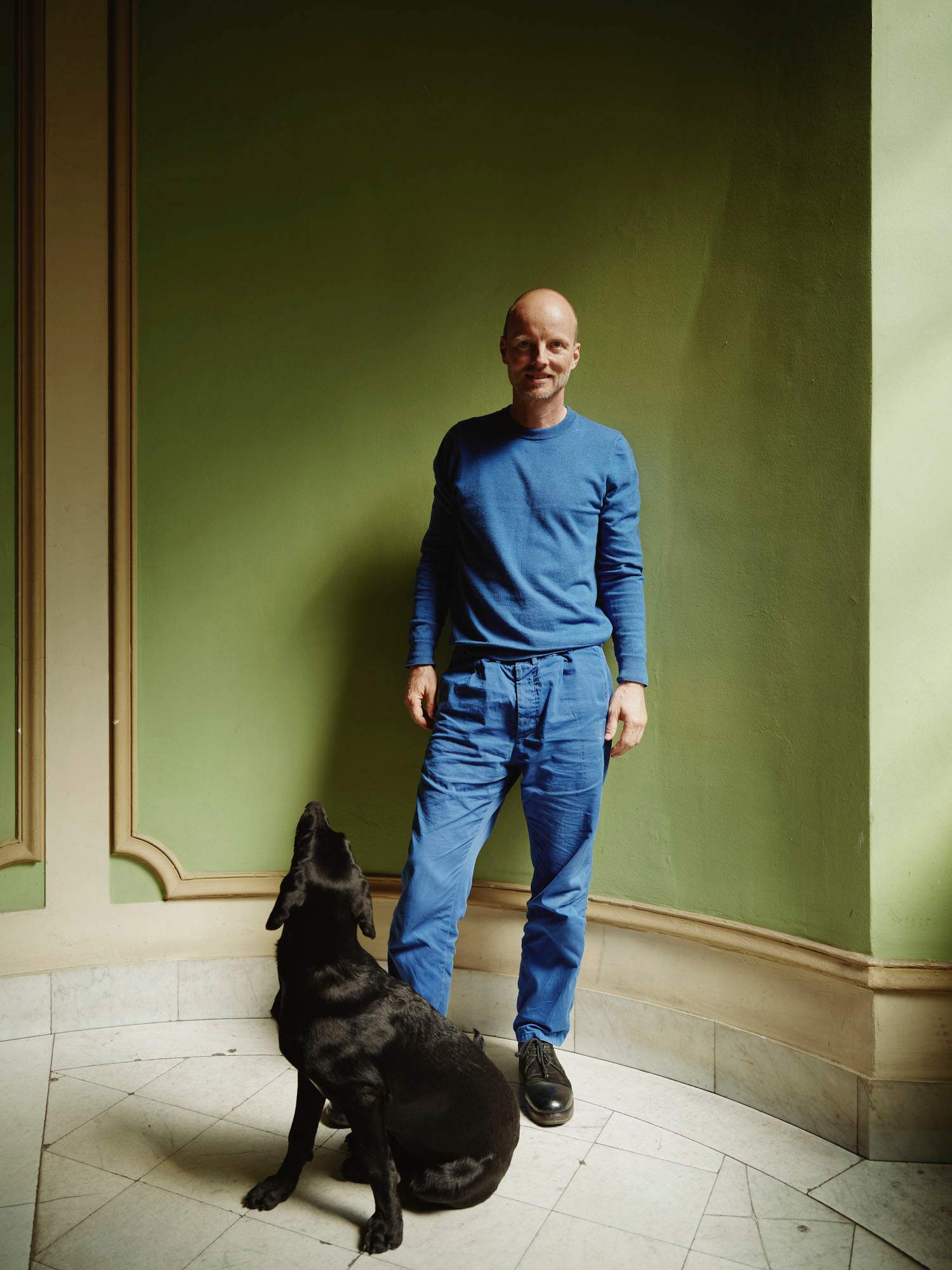 Uckermark
In a small village, tka delicately converted a former stable into a vast, minimalist country home with a separate guesthouse.
Schwarzes Haus
Uckermark
This house is designed for hosting: the open-plan lower floor has glass walls, while intimate living quarters are tucked upstairs.
Barnim Haus
Wandlitz
The design of this family residence in the Brandenburg countryside blurs seamlessly with the landscape. The trick? Lots of timber and clever placement of windows to reflect the forest beyond.
---
Best for office workspace
DDAA
Tokyo
For a fresh perspective on the office, we're looking to ddaa, a practice in Tokyo that had already been pondering the future of the modern workplace before the pandemic reared its head. In 2019 the studio designed an office in Meguro (for start-up backer Mistletoe), which ddaa founder Daisuke Motogi described as the "beta version" of the typical office. It's a flexible space that can be reconfigured for meetings, exhibitions or workshops. Motogi learned an important lesson from the experience, that "a project should not be "completed" or "finished" but should be "continuously updated".
"The office is becoming more like a house and the house more like an office. One of the most important functions of a space in future will be flexibility"
The idea of a more open-ended approach came into practice again in a recent ddaa project for Maruhiro, a ceramics company in the pottery town of Hasami in Kyushu, Japan. Maruhiro hired ddaa to convert an 86- year-old Japanese house into an office, with the option of it being used for other purposes. With its sliding internal doors and empty spaces, traditional Japanese architecture is well placed to serve as a changeable backdrop. "The design concept was to make a bold change to the impression of the existing building while making as few modifications as possible."
The architects took their aesthetic direction from the old house. "We tried to introduce as few extra materials as possible," says Motogi. "Where we had to make additions, we chose materials that were already in use, or added only transparent or reflective effects, such as mirrors or glass." Clear finishes were used instead of paint and the long desktop is made from glass."We spent most of our time studying how to achieve the maximum effect with the minimum number of changes."
The house will serve as an office, showroom, tea room and pop-up shop; the deceptively light-touch renovation, completed this spring, will allow it to do all of those things. A wooden floor was installed upstairs to create a residence for visiting artists and a kitchen has been added. It's a clever set-up, able to evolve without looking or feeling unfinished.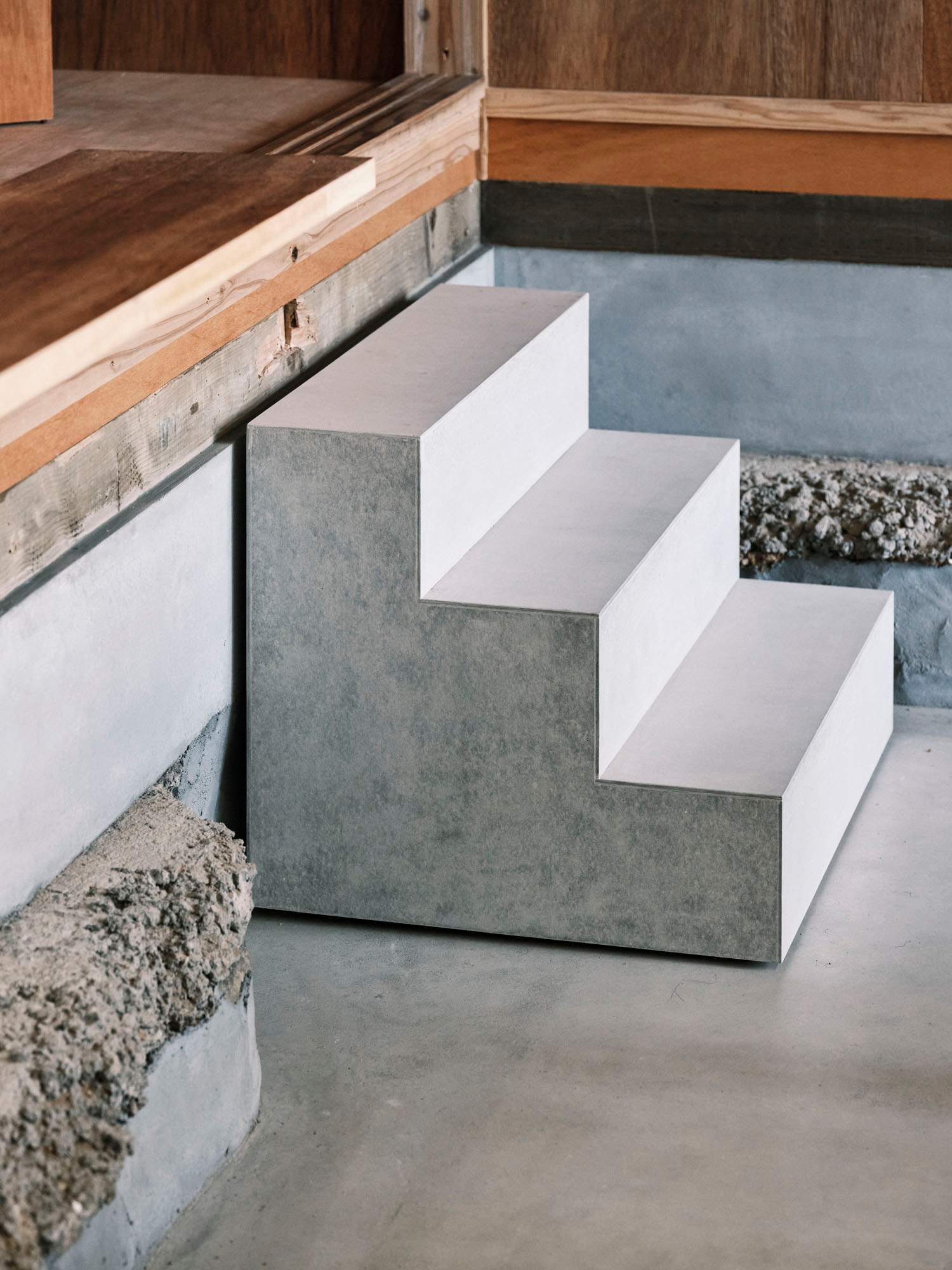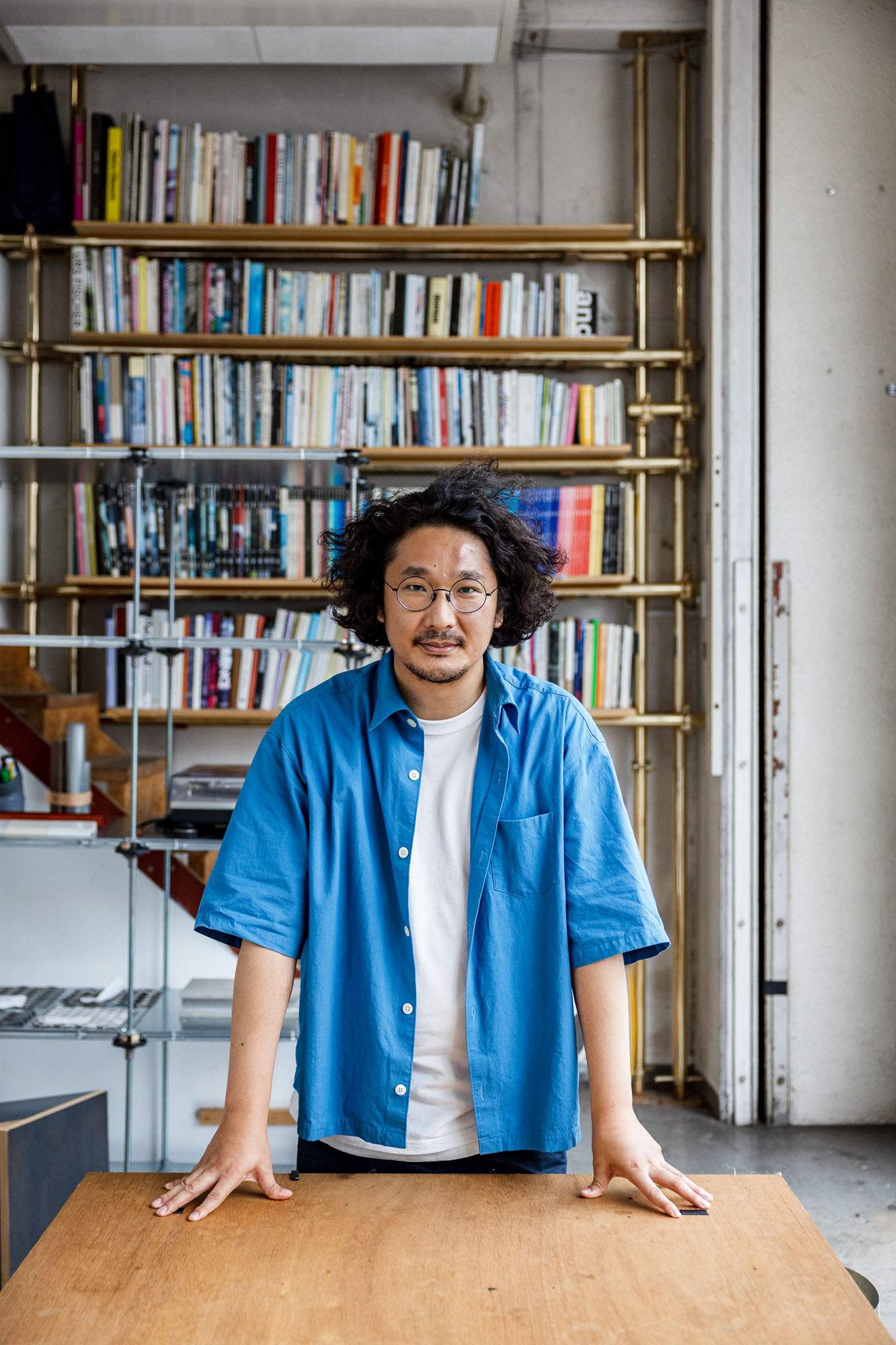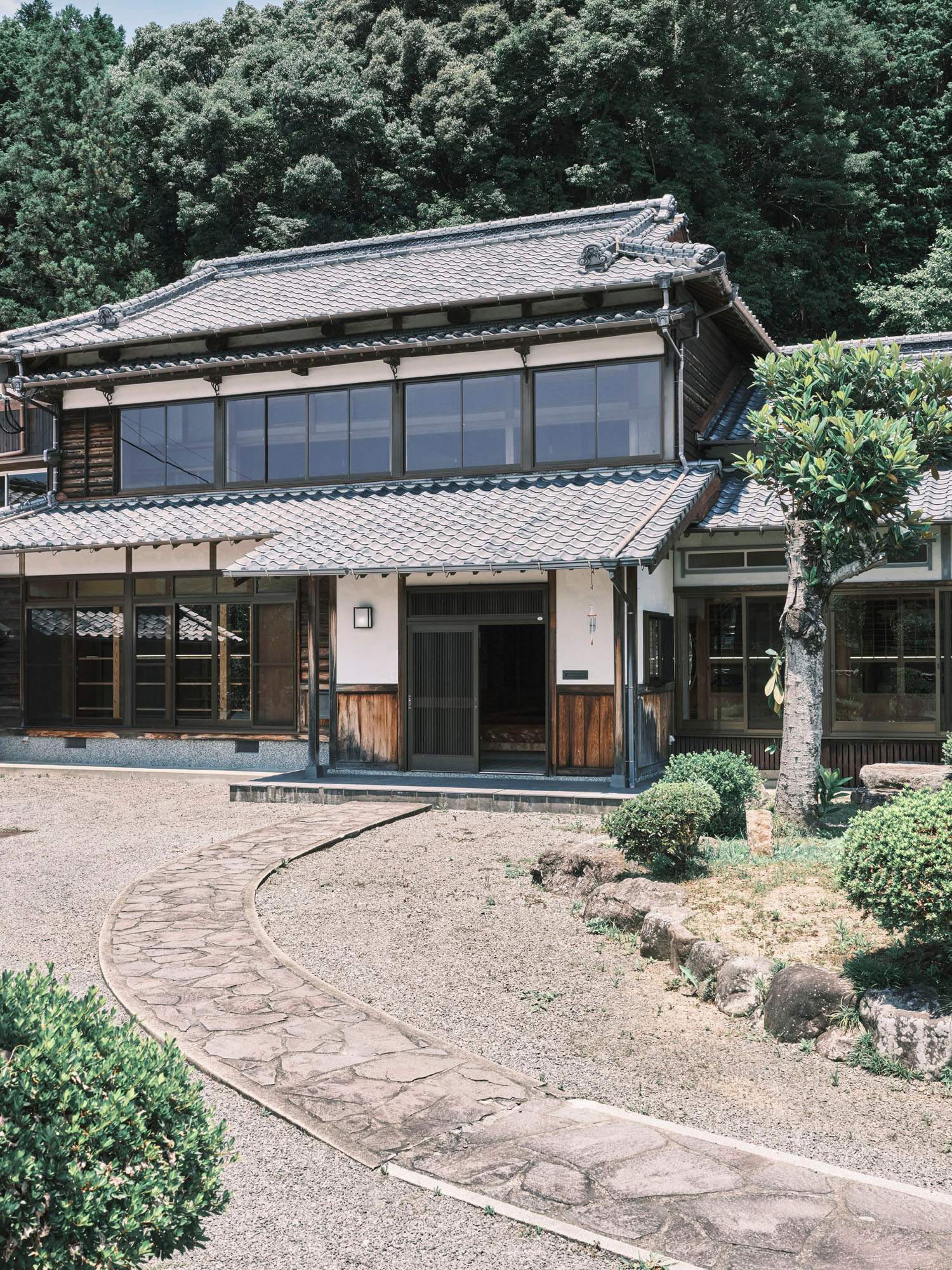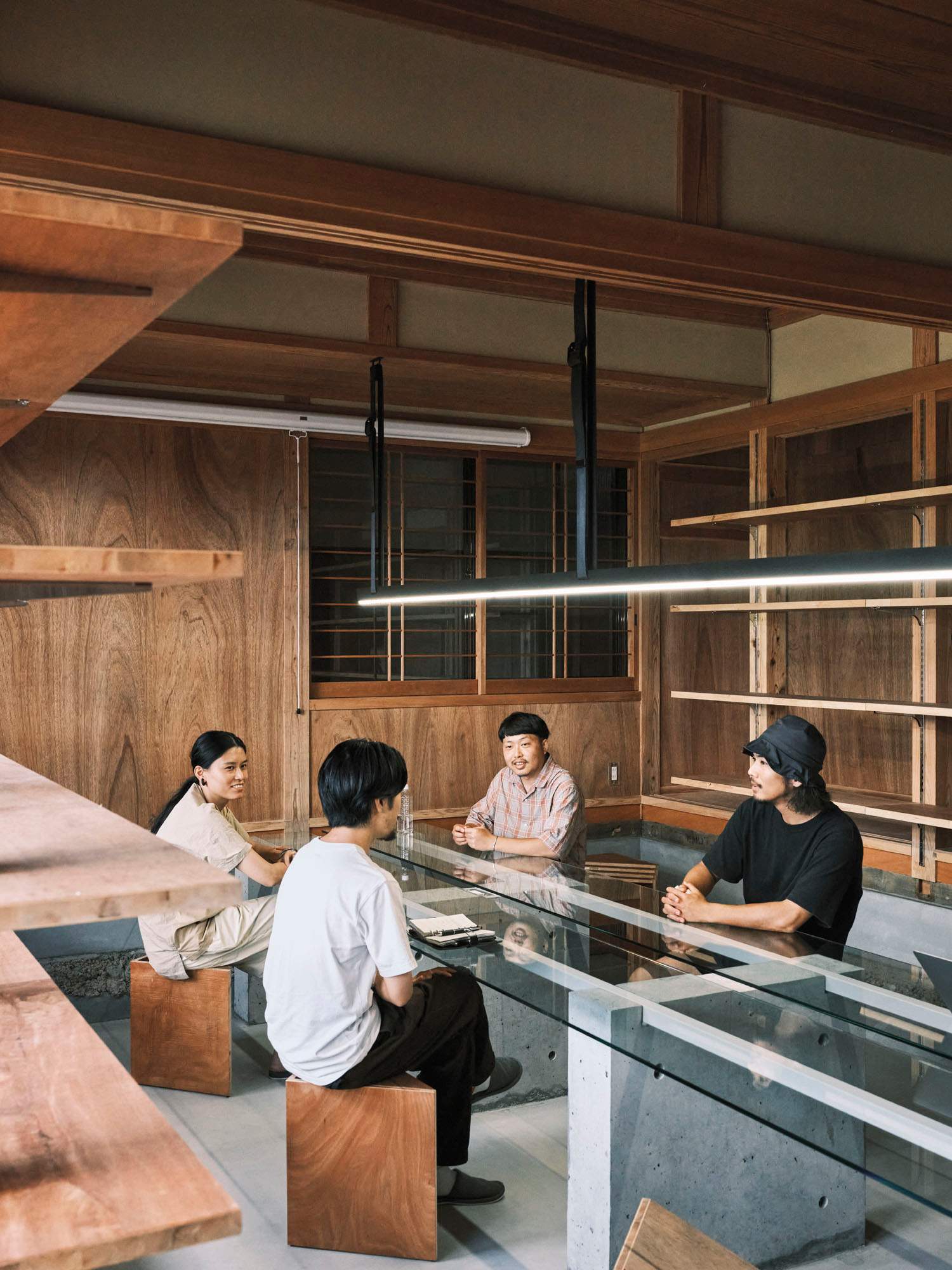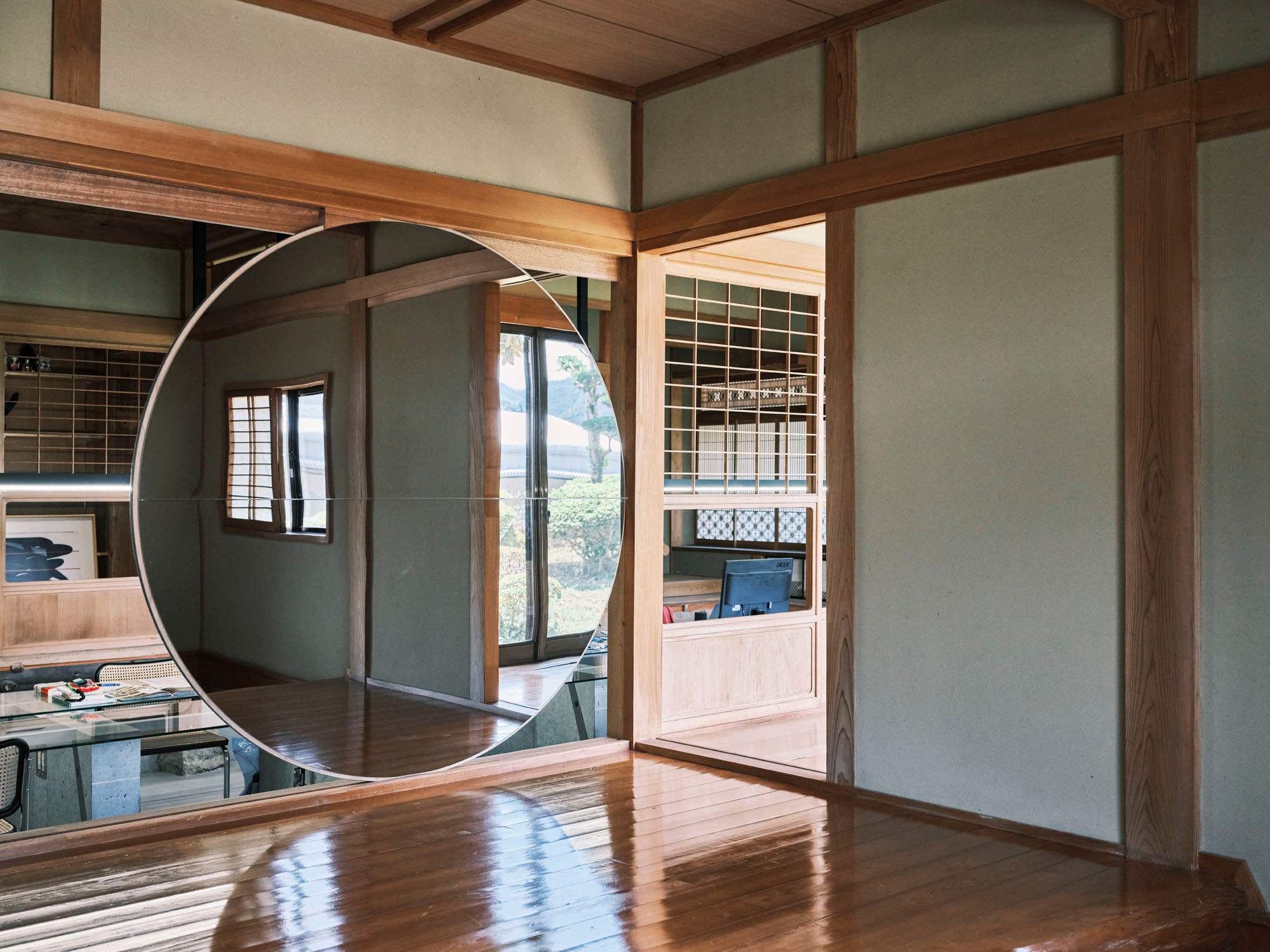 Motogi has become so interested in concepts beyond pure architecture that he founded ddaa Lab, an r&d offshoot. It's currently working with a start-up on an off-grid kitchen that doesn't need to be plugged into the mains and could further liberate the conventional layout of the workplace.
"IT and coronavirus have diluted the concept of building types," says Motogi. "The office is becoming more like a house and the house is becoming more like an office. Offices have been a place to work so far but one of the most important functions of a space in the future will be its flexibility to accommodate different situations, whether work or relaxation."
dskmtg.com
Tokyo
For this ever-evolving 2019 Tokyo office, ddaa dipped into the ideas of Metabolism, a 1960s Japanese architectural movement, which proposed buildings that could adapt over time.
Hackability of the Stool
Online, then Kyoto
ddaa looked at Artek's classic Stool 60 (by Alvar Aalto) and came up with 100 new possibilities, from a turntable to a desk. Initially an online project, it will go on show at Kyoto City Kyocera Museum of Art in November.
Hiroppa
Hasami
Due for completion this year is a park and shop in Hasami for Maruhiro to introduce newcomers and young families to the Kyushu pottery town. "People tend to explain pottery in a dry, academic way," says Maruhiro ceo Kyohei Baba. "We want to make it more approachable."
photographers: Ben Richards, Conny Mirbach, Robert Rieger, Ben Roberts, Kentaro Ito.  image: Philipp Obkircher