Tailoring / Global
Wear it's at
They might not fit the archetype of the high-end tailor but a new generation of smart young outfitters is now at the cutting edge of bespoke menswear. We get the measure of four such craftsmen in London, Berlin, Hong Kong and Perugia.
Fred Nieddu
Taillour
London
Fred Nieddu is the antithesis of what you would expect of bespoke tailoring in London. He's understated, casually dressed, youthful and his studio is some way from Savile Row, tucked in a Victorian red-brick building in Shoreditch, in the east of the capital. His route into bespoke tailoring was equally unconventional. "I studied illustration in college but I was always into clothes," he says. "I worked in a few menswear shops before trying to get a foot in the door on Savile Row."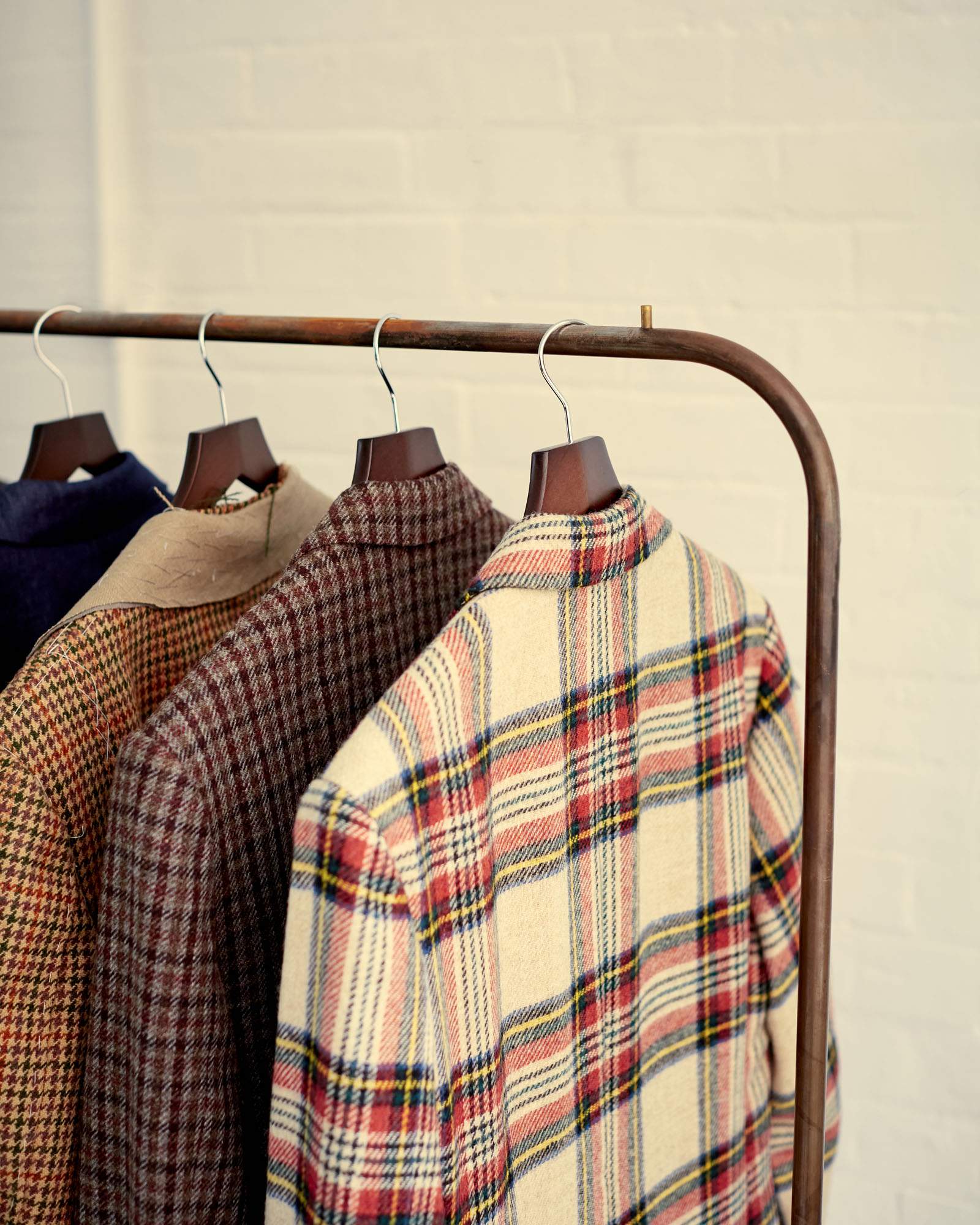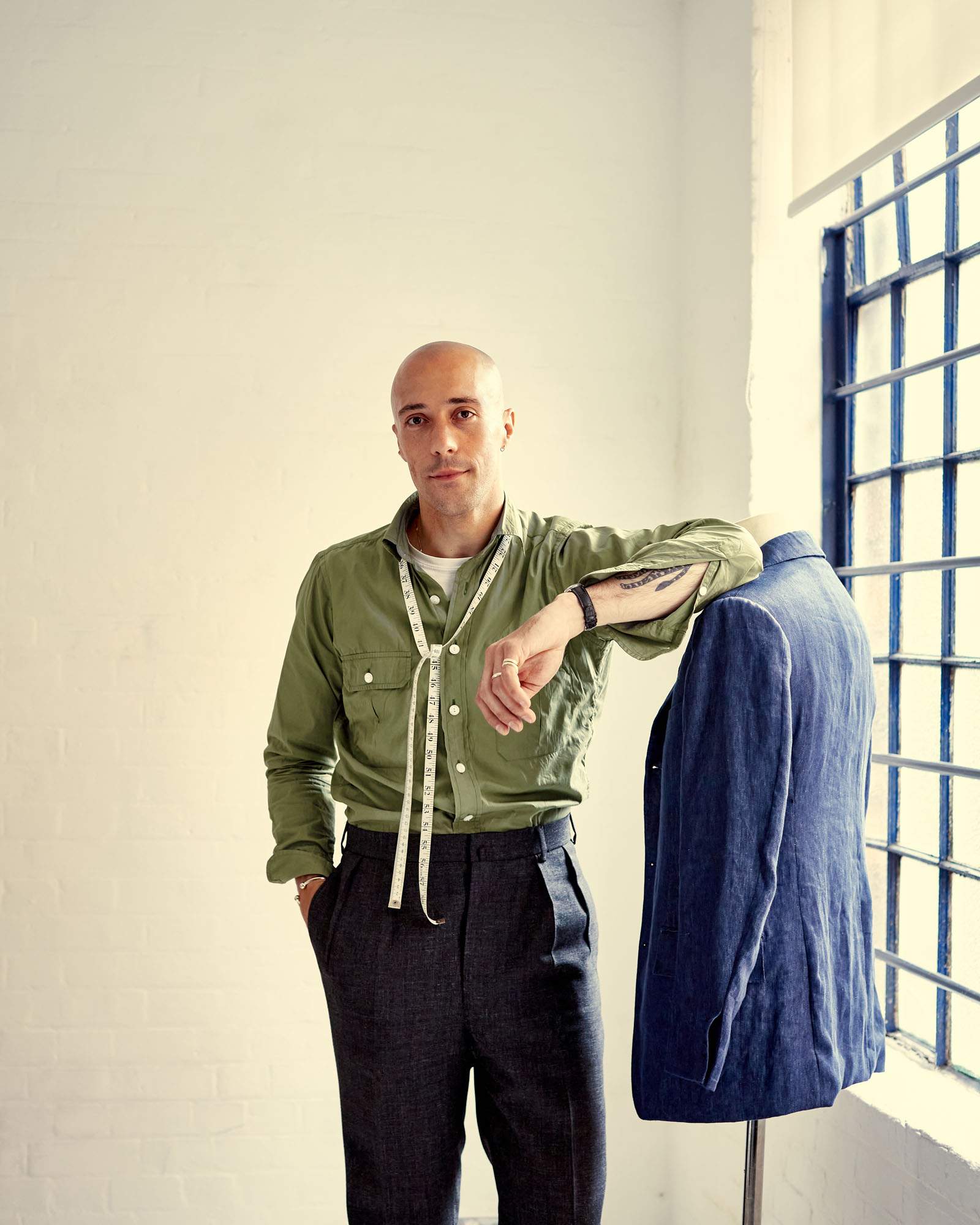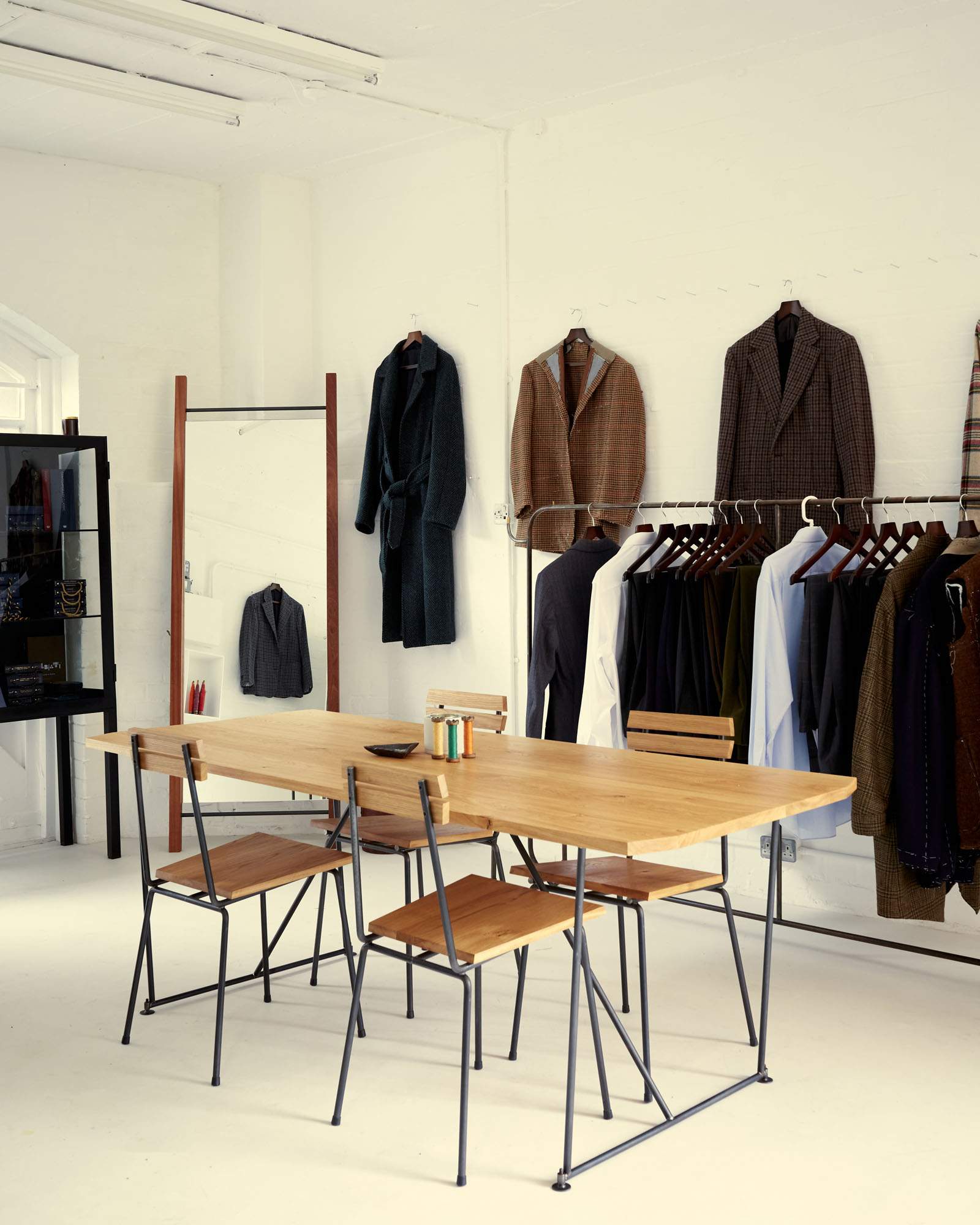 Without a degree in bespoke tailoring, Nieddu was turned away at every door on the prestigious menswear strip. Unable to face the idea of going back to school, he offered to work for free at a small tailor's shop in the East End.
Displaying a knack for the craft, Nieddu quickly moved to Meyer & Mortimer, a prestigious tailor around the corner from Savile Row. "It was traditional but I learned loads," he says. He then moved back to Shoreditch to work as head cutter at Timothy Everest. It was here that Nieddu developed his own style. "I didn't want to make heavily structured suits like most British tailors," he says. "If you're comfortable in a suit, you'll look cool. I try to make mine as soft as possible while still sculpting the silhouette."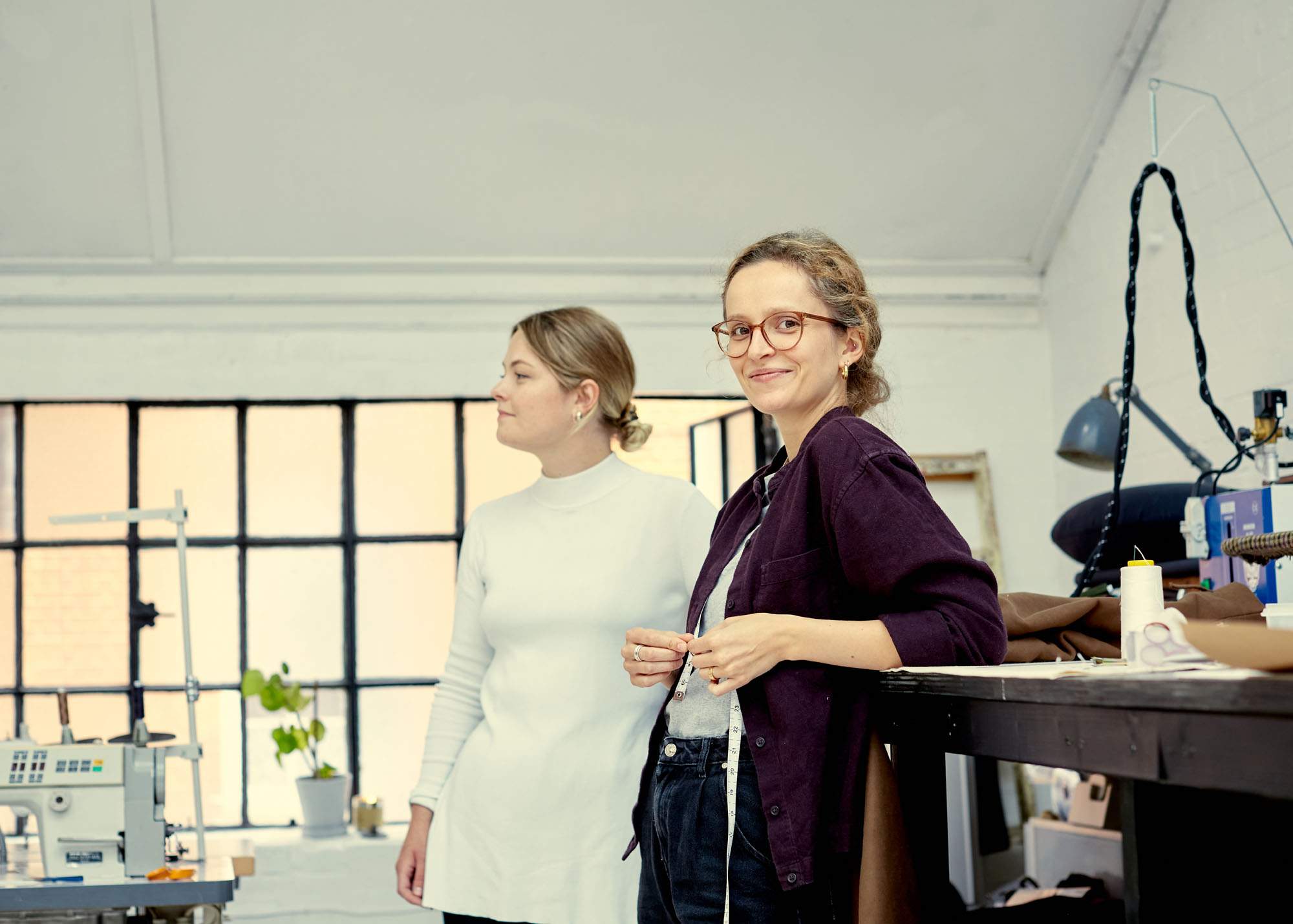 Today he runs his own tailoring studio, Taillour, where his team make bespoke clothes for clients as well as high-profile film and TV projects. He created all the tailored menswear for Netflix hit drama The Crown, dressed Ralph Fiennes in the Bond franchise and now he's working on the next Star Wars film. In the sometimes stuffy world of bespoke tailoring, Nieddu is a breath of fresh air. "It's not about making old-school suits," he says. "It's about making people look good." 
---
Buzz Tang
The Anthology
Hong Kong
Buzz Tang is only 24 and already knows how a good suit is made. When monocle catches up with him at the firm's Hong Kong HQ, he's wearing a single-breasted navy blazer, soft in its shoulders, slightly curved-in at the waist and draped on the body. This is the signature silhouette of The Anthology, Tang's tailoring business that is defined technically by a sinuous style and philosophically by a library of cultural knowledge.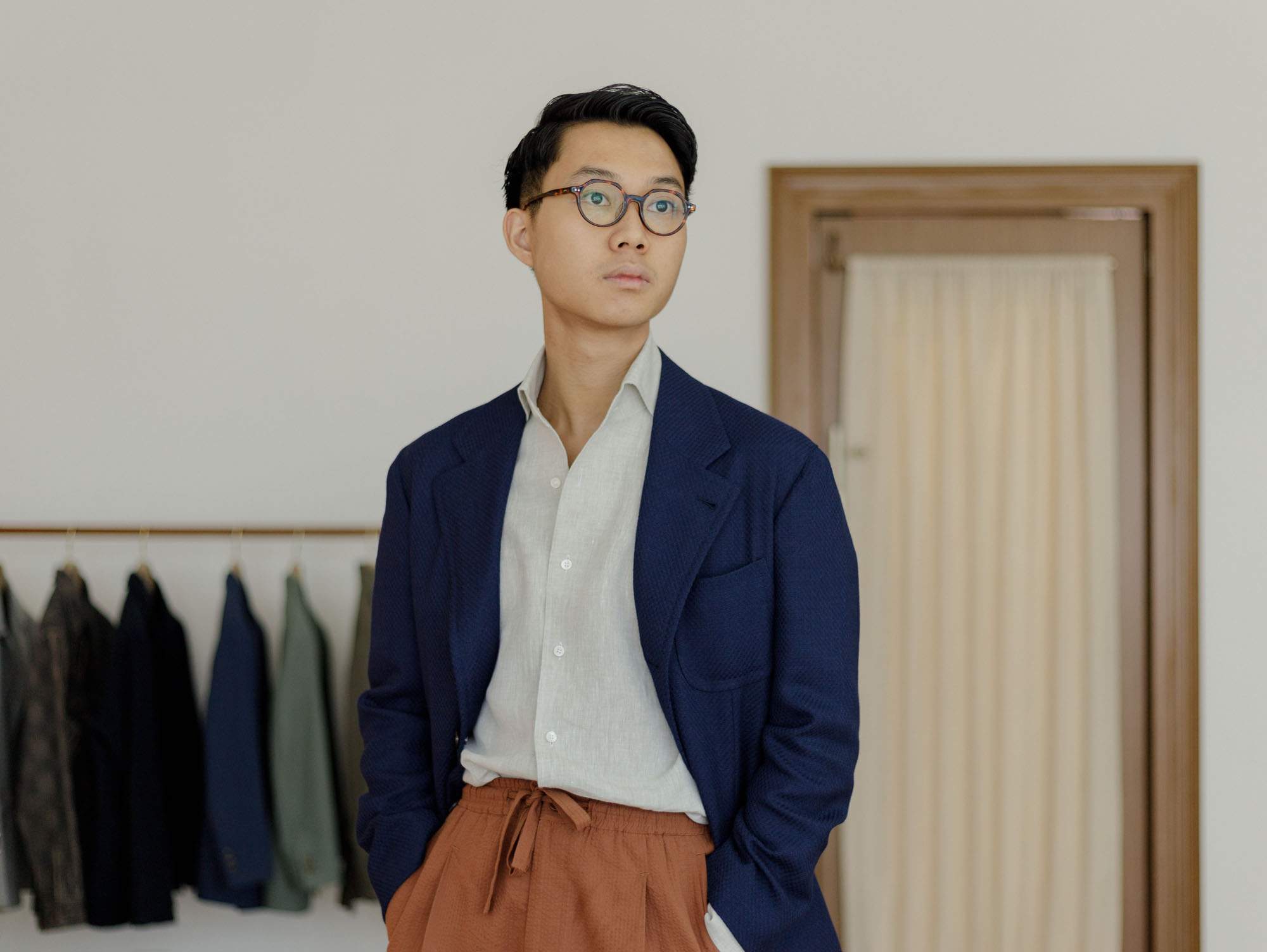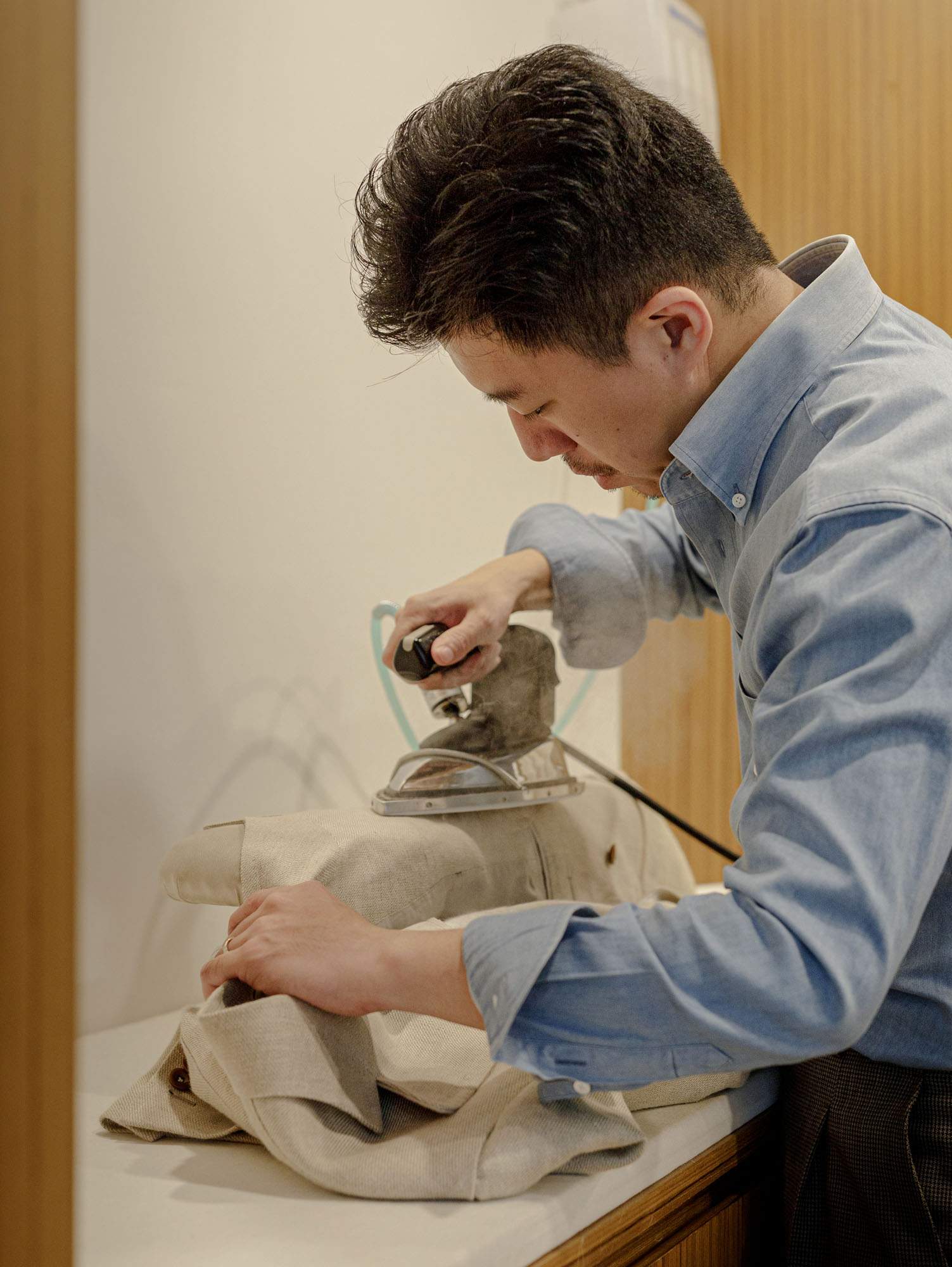 "The Anthology came about through luck and serendipity," says Tang. "After studying footwear design at London College of Fashion, I came back to my home of Hong Kong and explored its tailoring scene. People could only do the top layer of things, which bugged me after learning about the inner workings of a suit while working as a fabric trader on Savile Row." By chance, Tang met his now business partner, Andy Chong. Embracing Tang's youthful curiosity to revitalise an age-old craft, the pair decided to launch a business comprising ready to wear, made to measure and bespoke fashion in 2018.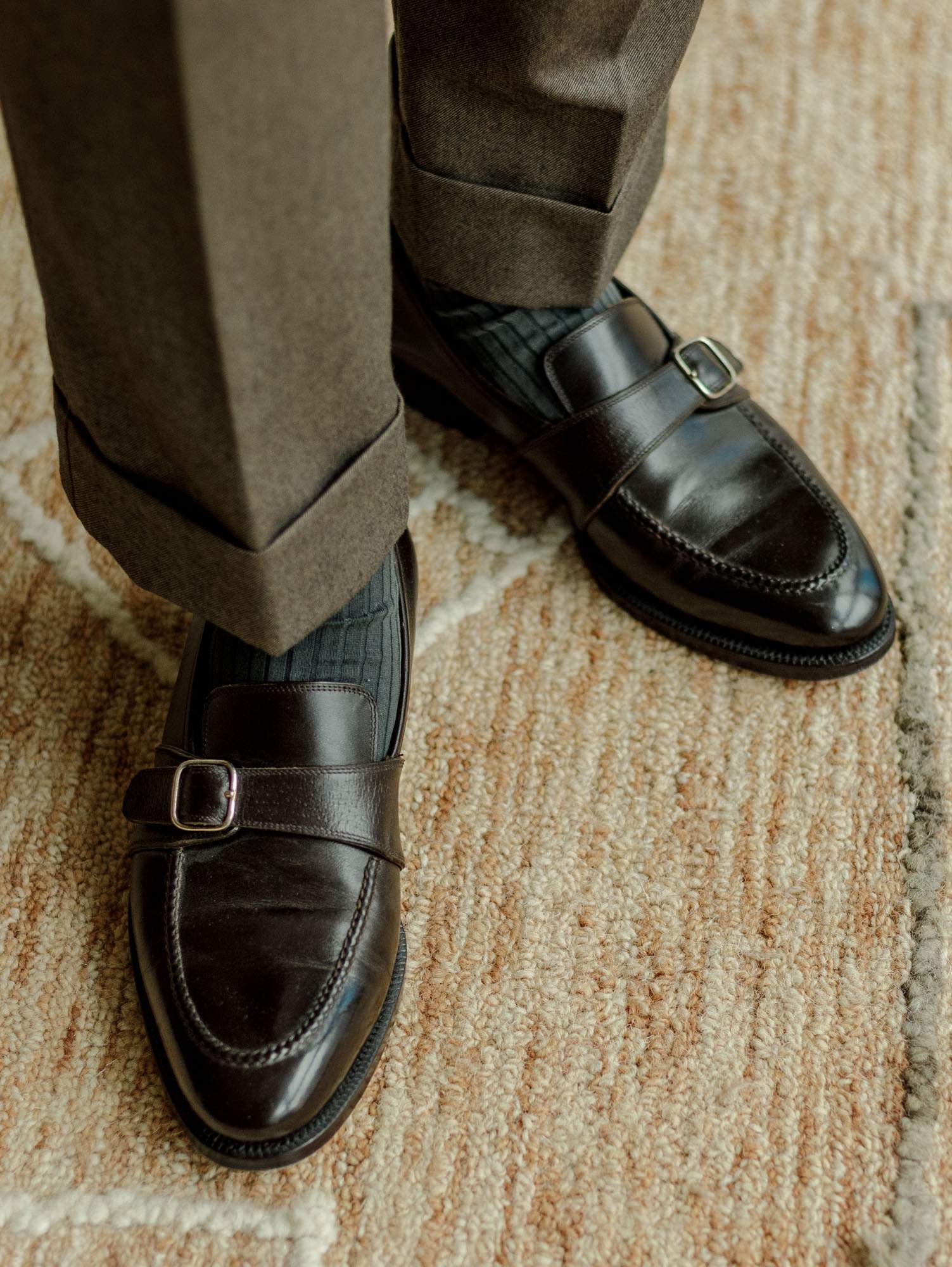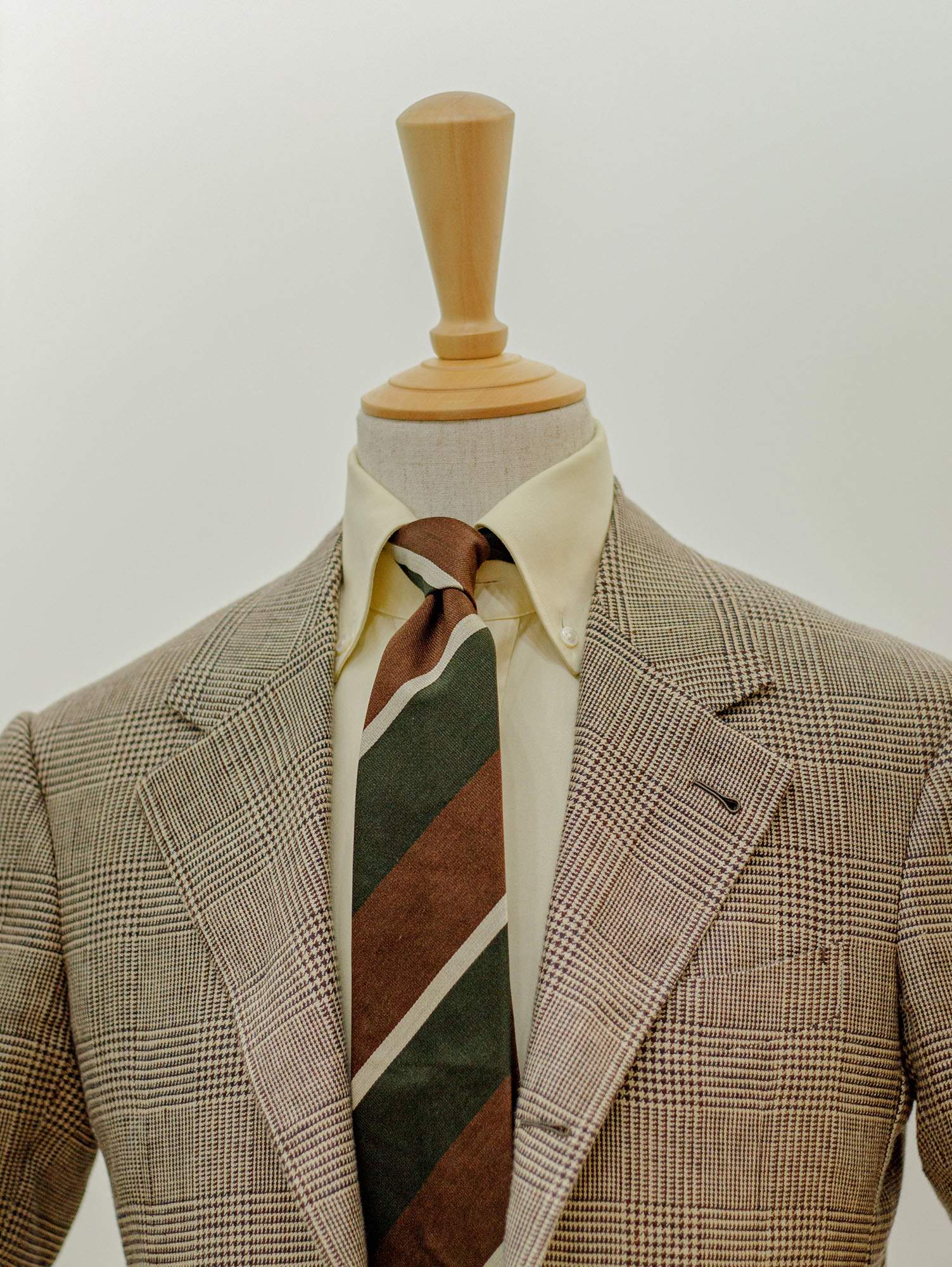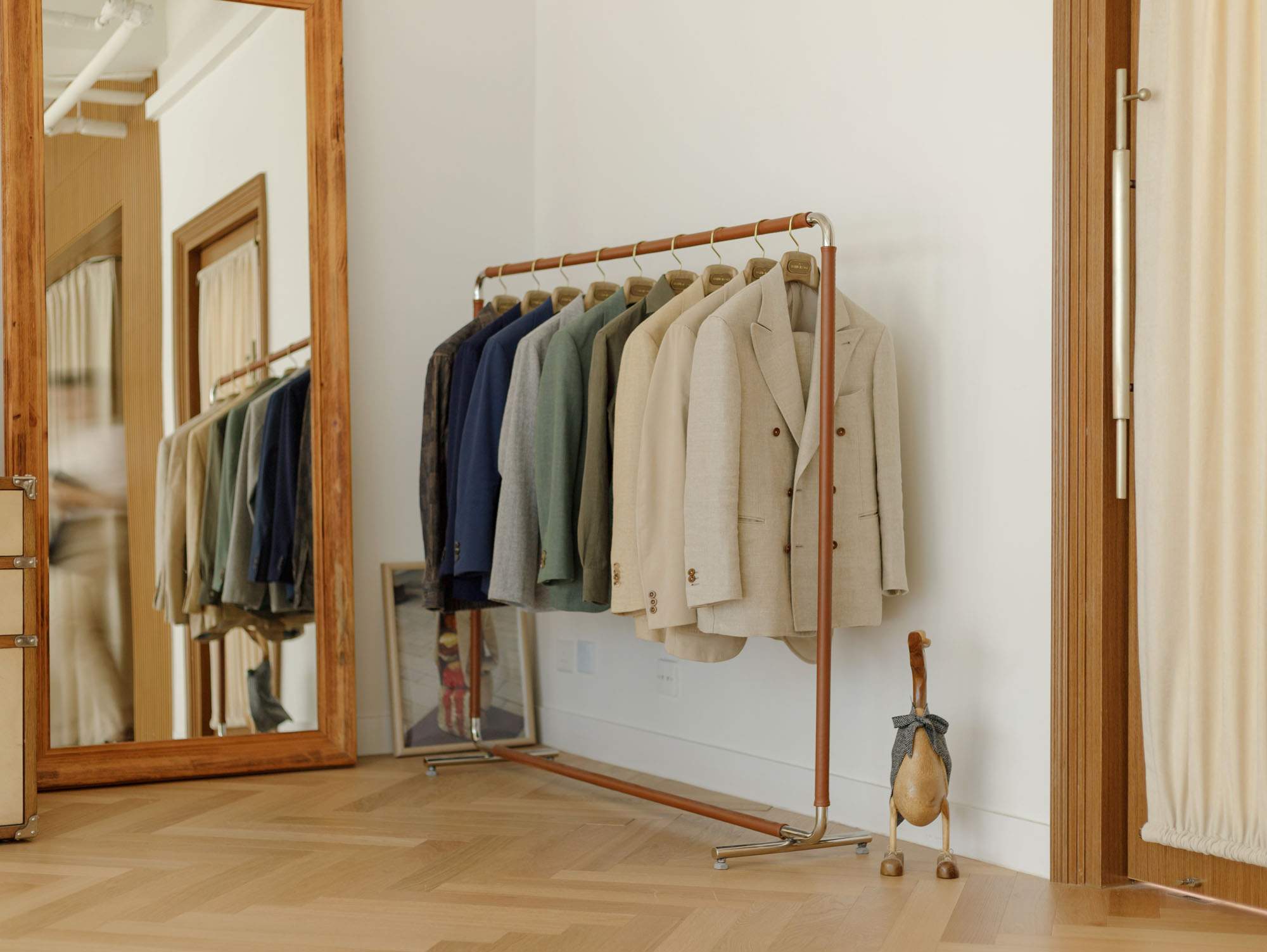 The big factor that plays in Tang's favour is his refreshingly young mentality. "It's quite boring when you see classic menswear companies simply trying to reference old times," he says. "It results in the same ideas revolving over and over again – but a business can't progress anywhere from it." So what sets The Anthology apart? Put simply, Tang's vigour. "To redefine a classic concept, the key is to both learn and unlearn its aesthetics – and that's a mindset that only young people in this industry have," he says. Visually, that translates to a fresh attentiveness to colour, texture and the act of splitting up ensembles as separates. "Retaining a sense of formality without going too stuffy is my definition of a modern suit," he adds.
Tang is attracting strong business in the typically hot climates of Hong Kong and Taiwan, where a second showroom operates, but The Anthology is also gaining customers beyond Asia with pieces such as the deconstructed Lazyman jacket. "Every piece that a man wears plays a role in what he chooses to express," says Tang. "And The Anthology is delivering this in the most comfortably authentic way possible."
theanthology.net
---
Maximilian Mogg
Maximilian Mogg
Berlin
Berlin-based tailor Maximilian Mogg can't remember a day when he wasn't interested in fashion. He started styling himself at five years old and that youthful curiosity introduced him to tailoring at an early stage in his life. On a first visit to London's Savile Row, he discovered that the British suit could accentuate the idea of a masculine silhouette but, as a young man with a passion, he wanted to sculpt something new. The result? His eponymous atelier, which aligns itself to the sensibilities of Berlin's artistic history.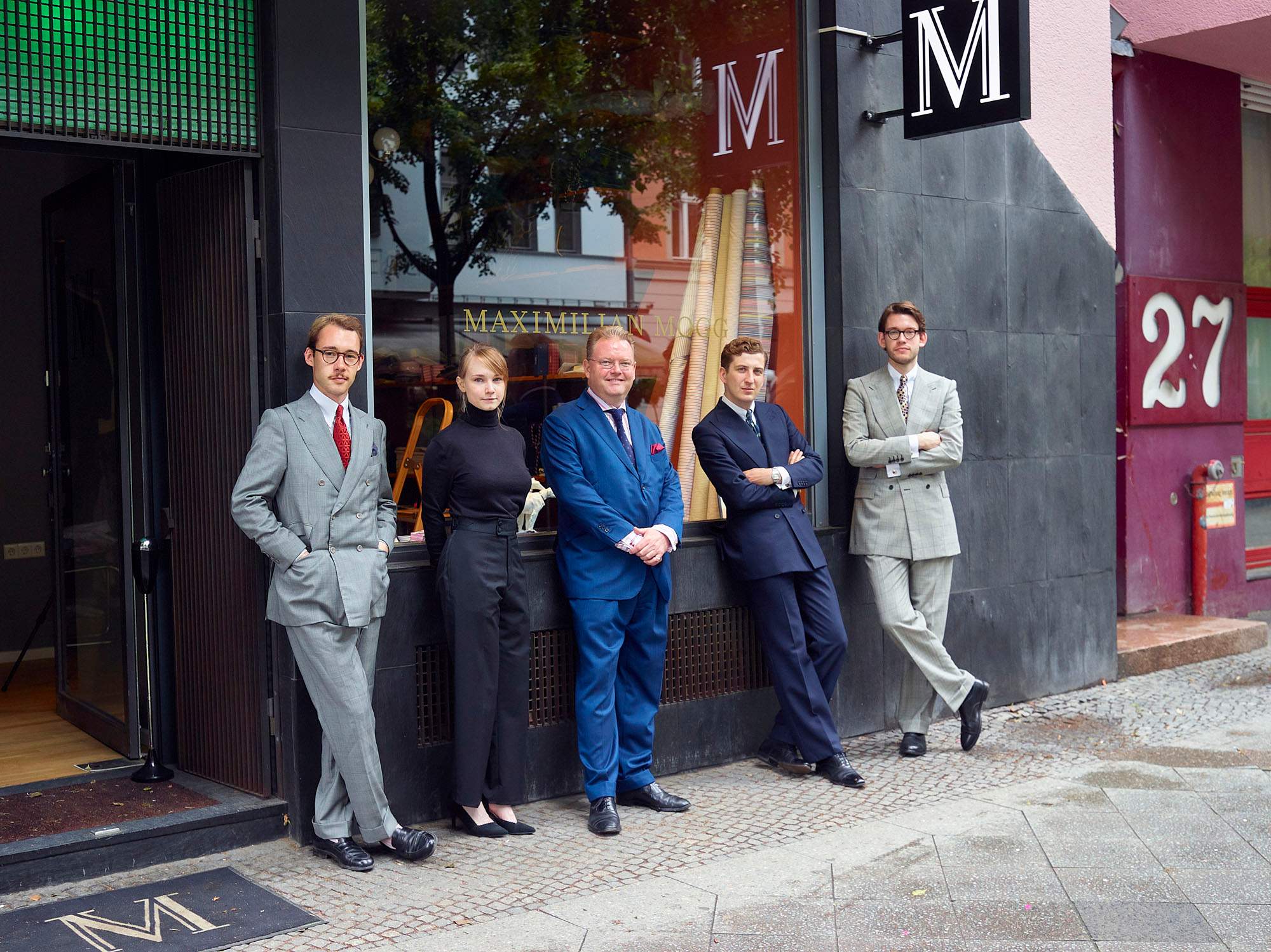 "My house came about after I started to sell and alter vintage Savile Row suits in 2015," says Mogg. "Most of my clients were young, which surprised me but made me very happy because it suggested that there was scope for fresh eyes to redefine the tailoring industry." Mogg then met Vimal Panalickal, a trained clothing engineer in Berlin who understood Mogg's desire to infuse his work with the craftsmanship of previous decades by looking at secondhand Savile Row pieces. Mogg's main references were the 1920s and 1970s – two golden decades for English tailoring – but he wanted to add his own personality and chose to do this with his use of colour.
On top of signature house touches such as curved lapels (which give a fuller shape to a jacket), hourglass silhouettes (a design that nips in at the waist before falling out around the hips) and wide, high-waisted trousers, Mogg injects bright colours and vibrant checks to balance a classic suit with a "contemporary attitude". This approach lends confident flamboyance to 21st-century tailoring. And in light of the pandemic, Mogg admits that more of his global clientele – both young and old – are requesting this kind of order. "They're thirsty for going out and expressing excitement through clothes," he says.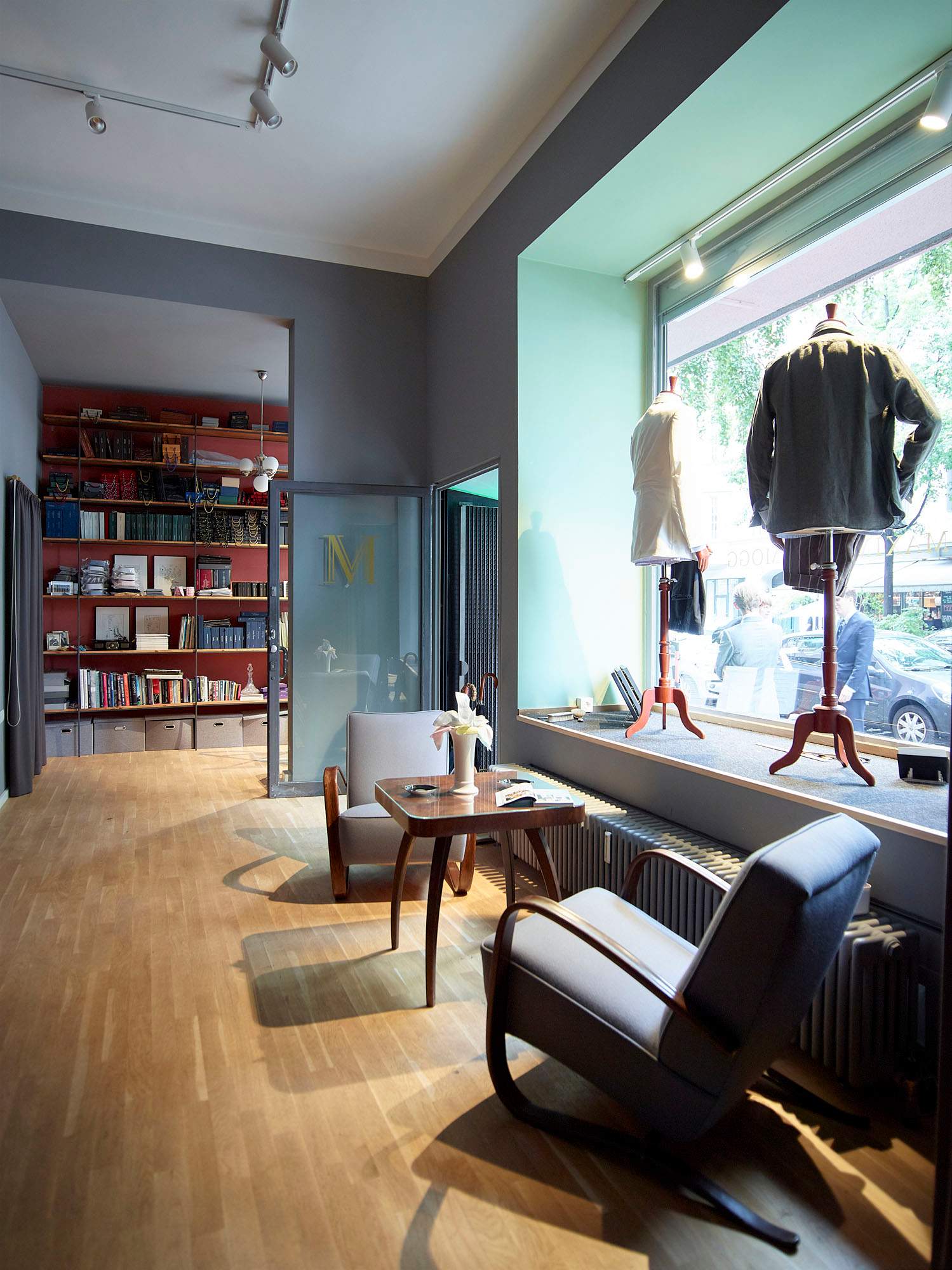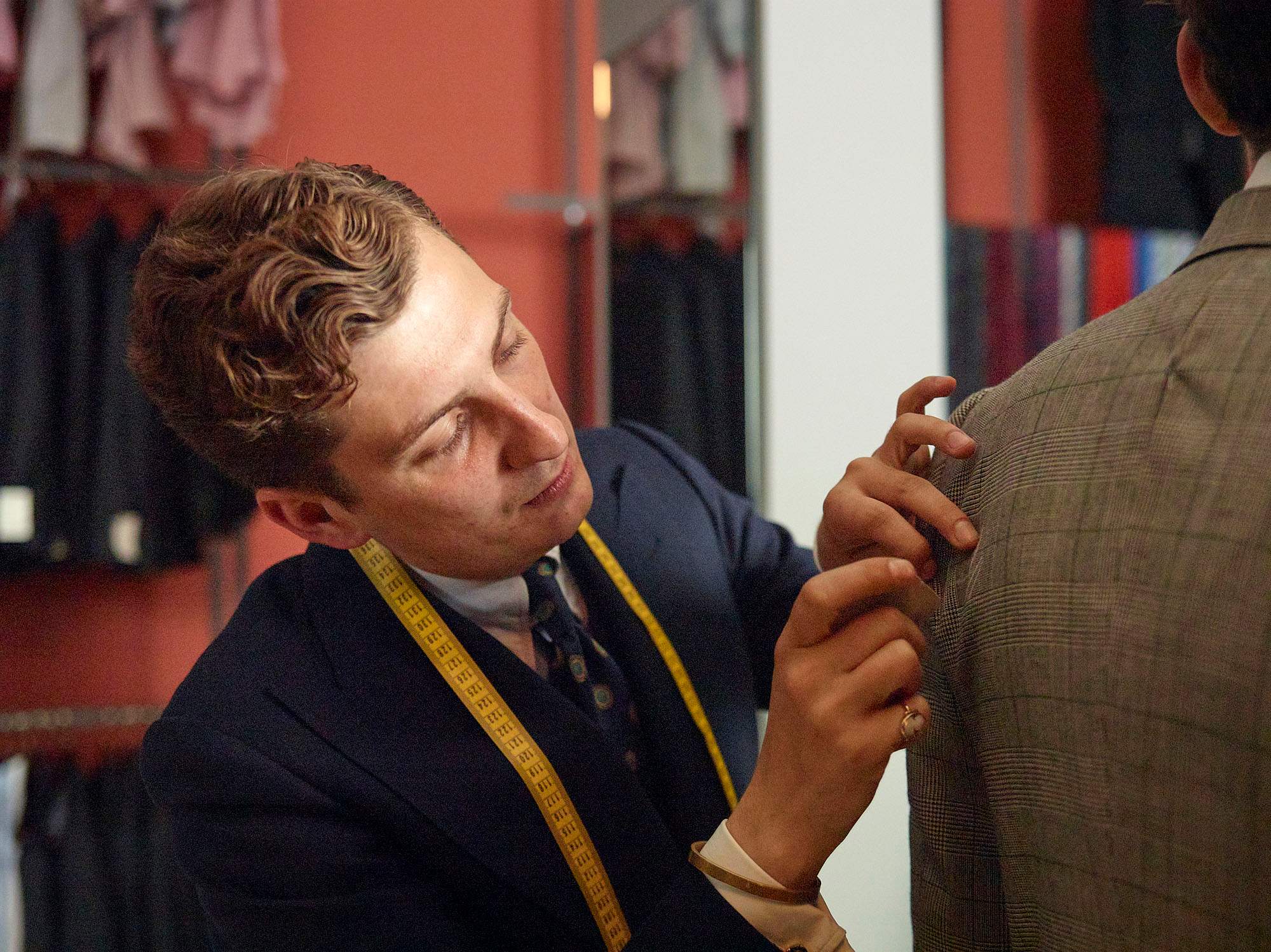 With additional shops in Köln and Washington, Mogg's business model aims to preserve an old craft but he isn't afraid to be experimental. Still in his twenties, he hopes that more of his generation open themselves up to working in the tailoring industry. "This is just a question of time because young people today are driven by good quality and uniqueness with their clothes," he says. "What's more unique than a bespoke suit?"
maximilianmogg.de
---
Riccardo Verolo
Sartoria Lemmi
Perugia
When talk turns to Italy and tailoring, the image that typically jumps to mind is still one of a slightly portly gentleman who is well into his sixties, impeccably attired and occupying an atelier in fashion- centric Milan or Naples. Riccardo Verolo, 27, doesn't fit this stereotype, save for his well-turned-out wardrobe.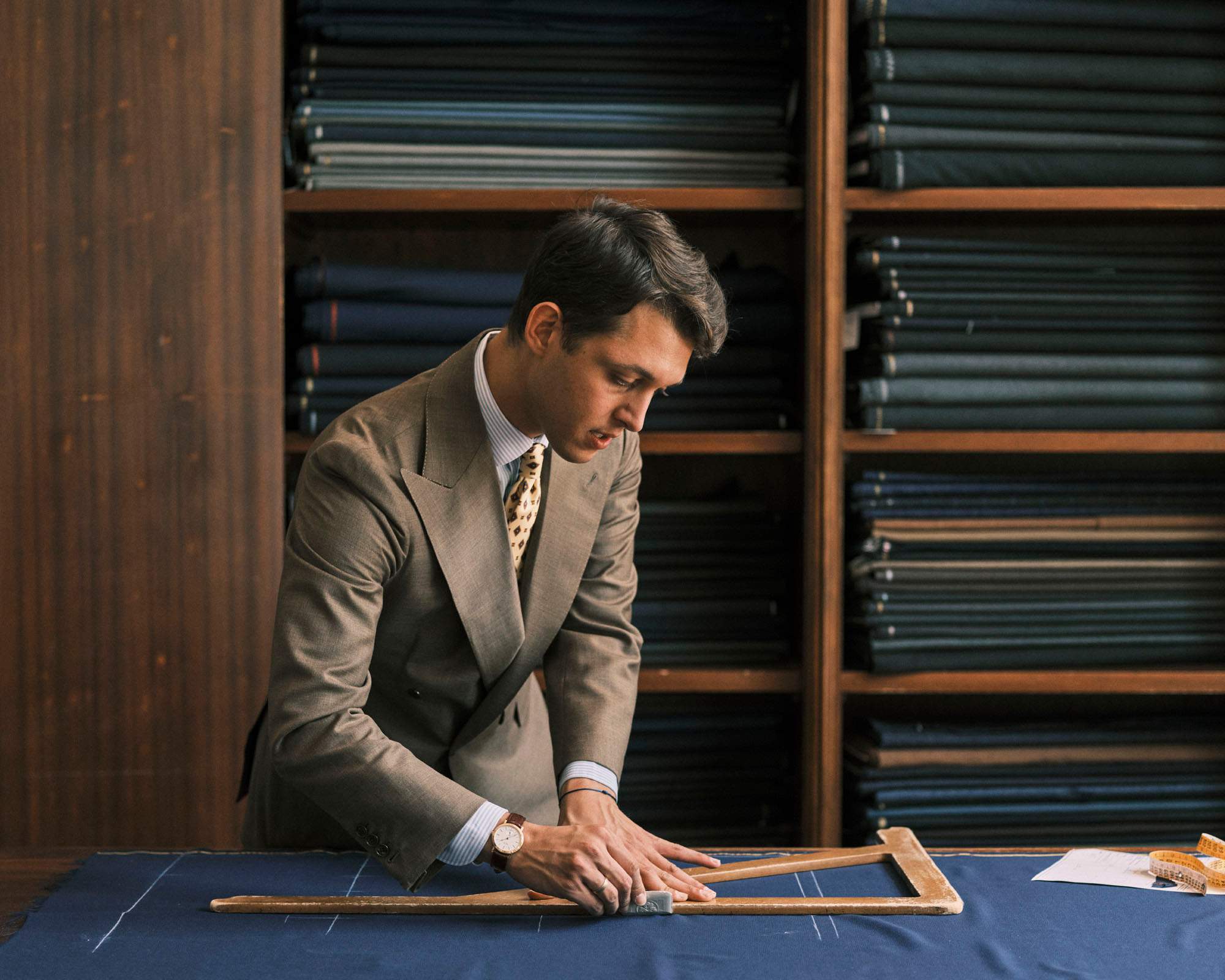 A native of Macerata in Italy's Marche region, known more for its footwear than fabrics, Verolo is at the vanguard of a new generation of sartorial savants. Despite his tender age – in Italy, getting ahead often means waiting until your late thirties to start making a name for yourself, as seniority can block the advancement of the young – he has collected an impressive number of clients, from as far afield as Berlin and London, eager to try the suits that are cut in his Perugia workshop.
"Youth is often associated with inexperience here in Italy instead of progress or innovation," says the fresh-faced Verolo, who enjoys sporting a fun mixture of complementary clothes, such as a bright blue safari shirt in linen or a bespoke poplin shirt with vintage fresh wool trousers.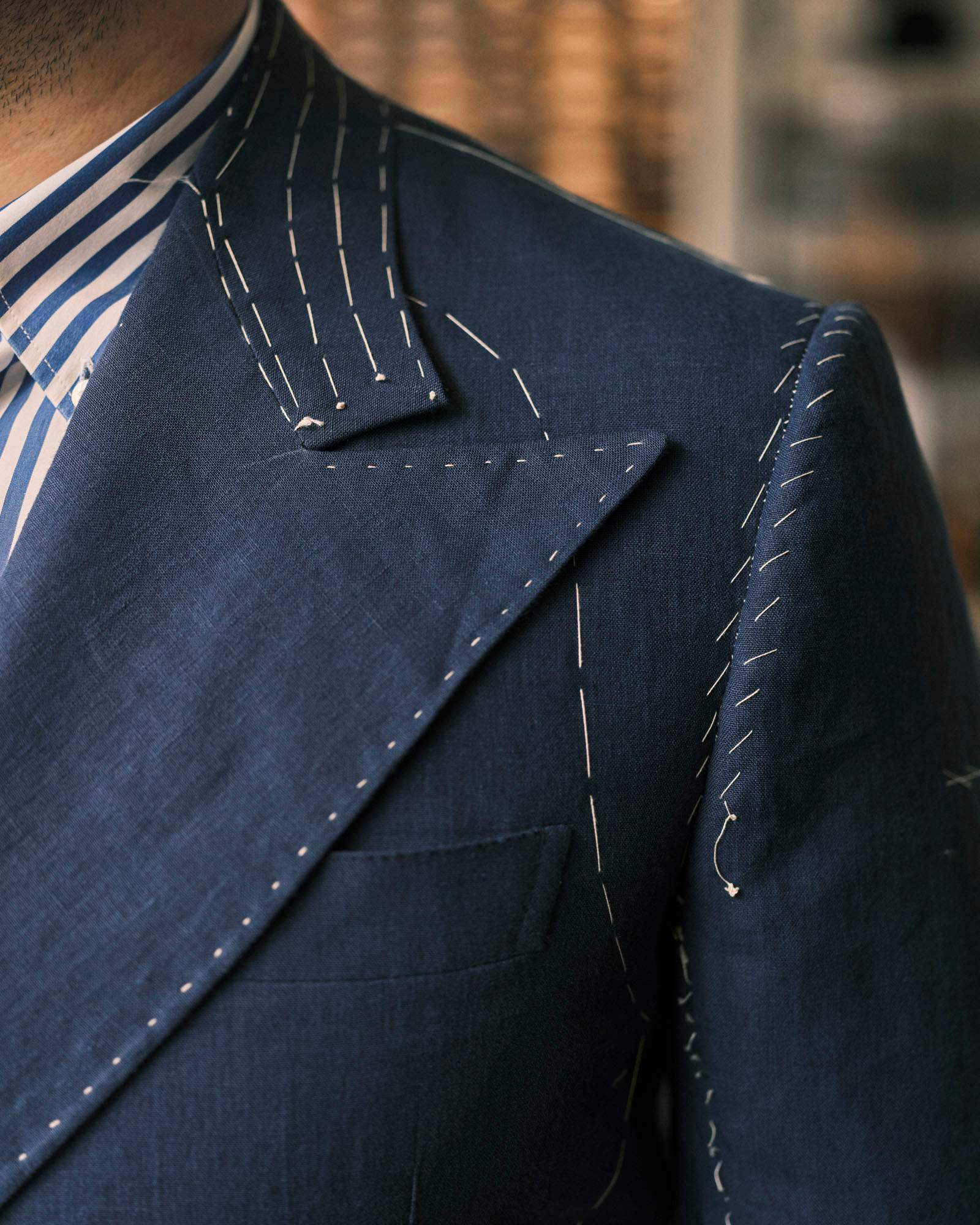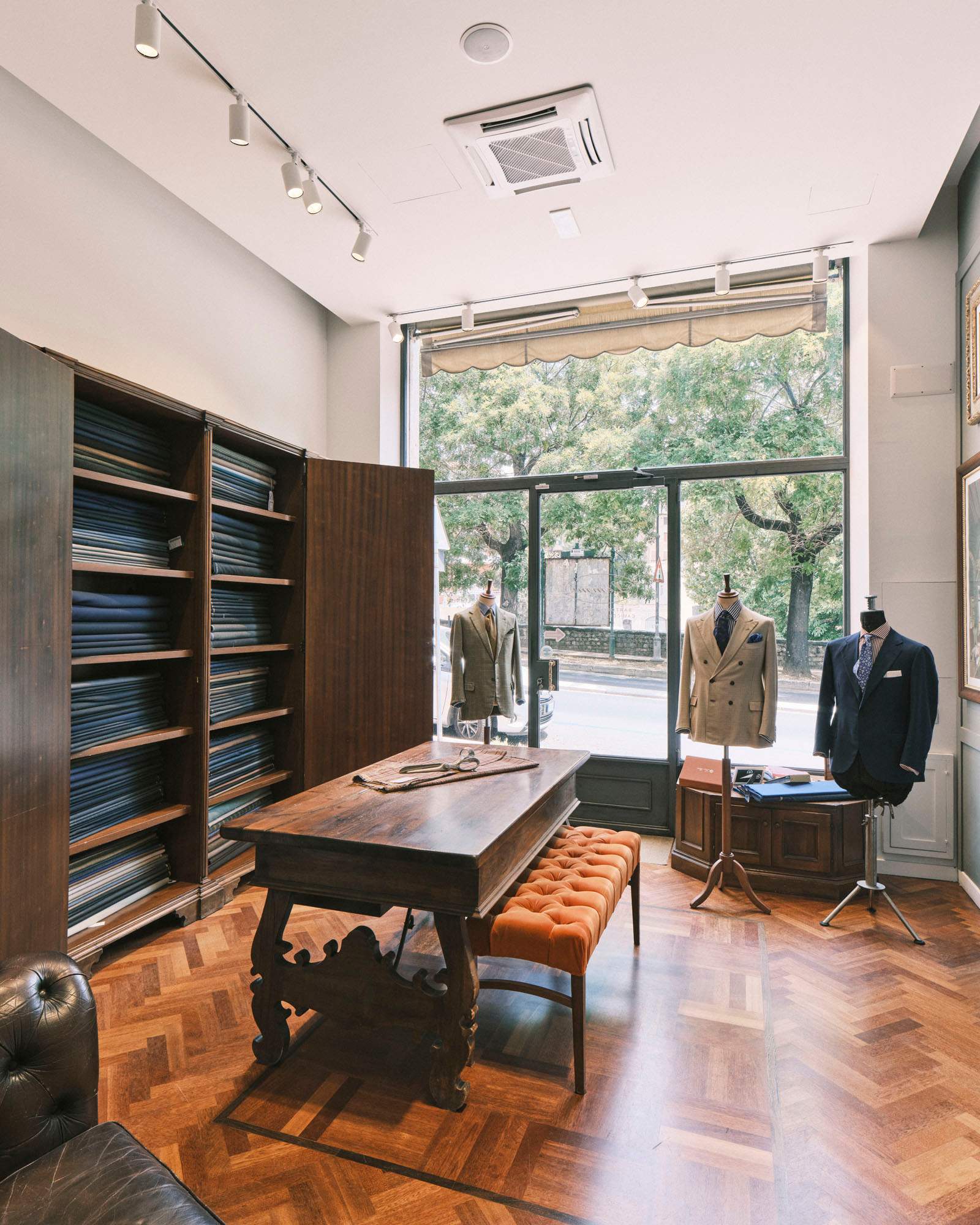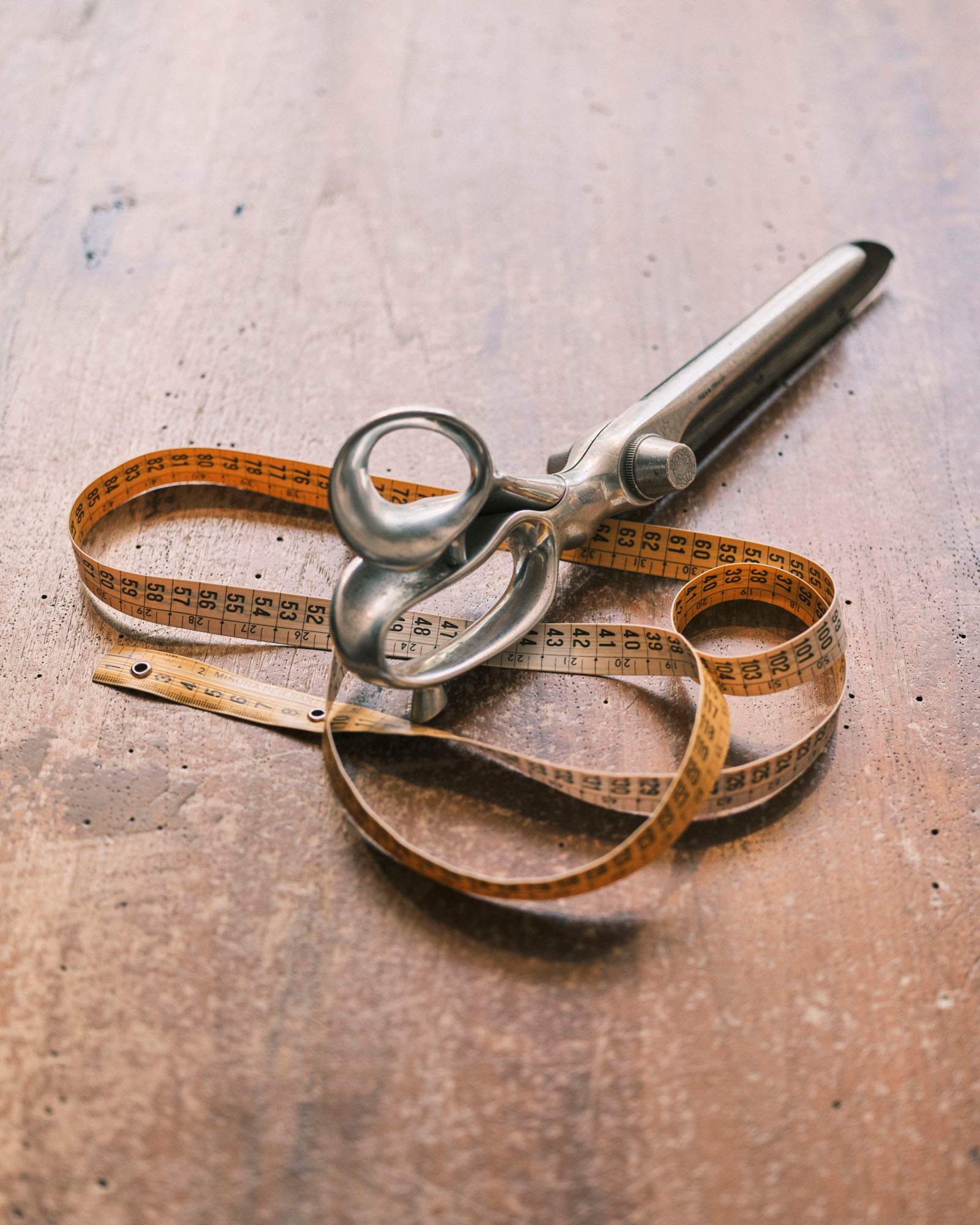 Verolo has been busy since the age of 14 learning the ins and outs of tailoring. First, there were night classes with a seamstress to learn shirt-making, then he moved on to formal wear. In his hometown of Macerata, he observed the old-fashioned tailors making garments that were heavier in weight compared with today's offerings. Then he uprooted to Rome to do a three-year course at the European Chamber of Haute Couture and worked at Sartoria Ripense, an establishment that offered a modern take on made-to-measure menswear.
"I would compare it to being a chef," says Verolo. "You have to go out and work in many places, sample dishes and understand how ingredients are best put together." Today he oversees Sartoria Lemmi in the Umbrian capital, a family-run establishment set up in 1948 that has provided him the freedom to express his talents. Here he works with Italian fabrics from noted suppliers such as Vitale Barberis Canonico and Loro Piana. Verolo leads a team of four, constructing about 120 suits a year for those enamoured with the atelier's unlined jackets, which feature attractive piping and a shoulder that is an elegant compromise between the natural line of a Neapolitan and a slightly more formal look. "It's a question of a few millimetres but it makes all the difference to create something that is in harmony with the body," he says.
lemmiperugia.it
Photographer: Sophia Spring, Jimi Chiu, Guido Castagnoli, Andrea Pugiotto