Nw opening: Normal / Girona
Anything but ordinary
The Roca brothers are celebrated in their hometown of Girona for bringing the world to see and taste the wonders they have worked at El Celler de Can Roca. Their new restaurant, Normal, has taken a less formal turn.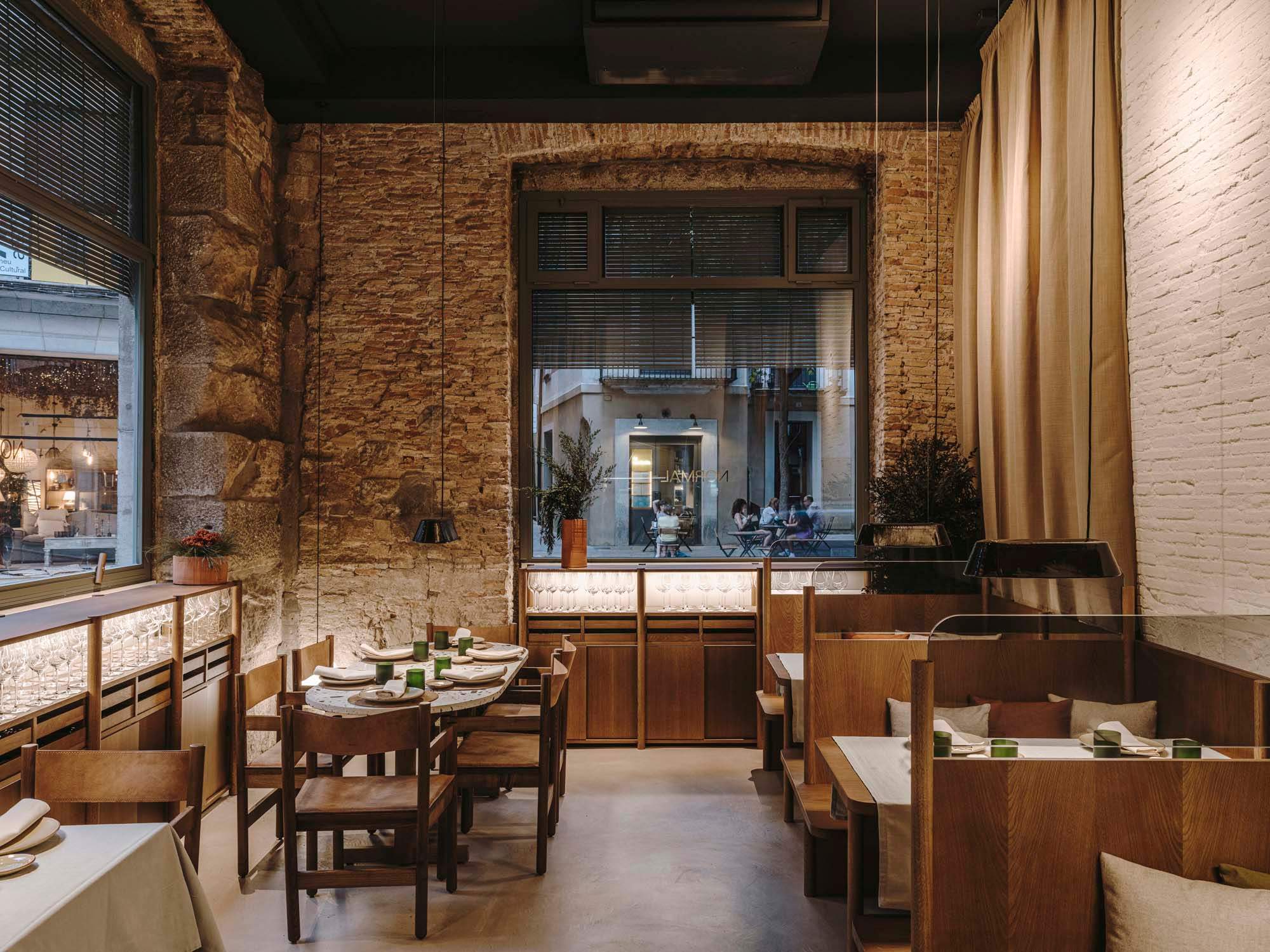 What "normal" means could spark endless discussion, and the three Roca brothers – restaurateurs, food pioneers and the pride of the northern Catalonian city of Girona – intend to get that conversation going.
"We're all a little mad here," says Jordi Roca. "And when crazy people come together…", he trails off with a grin but he's not trying to be coy; he's explaining how his family's new restaurant, Normal, inverts the formality and flair of its award-winning El Celler de Can Roca, a short drive from where we are sitting. The new restaurant, he says, is the consequence of what he calls "the great standstill".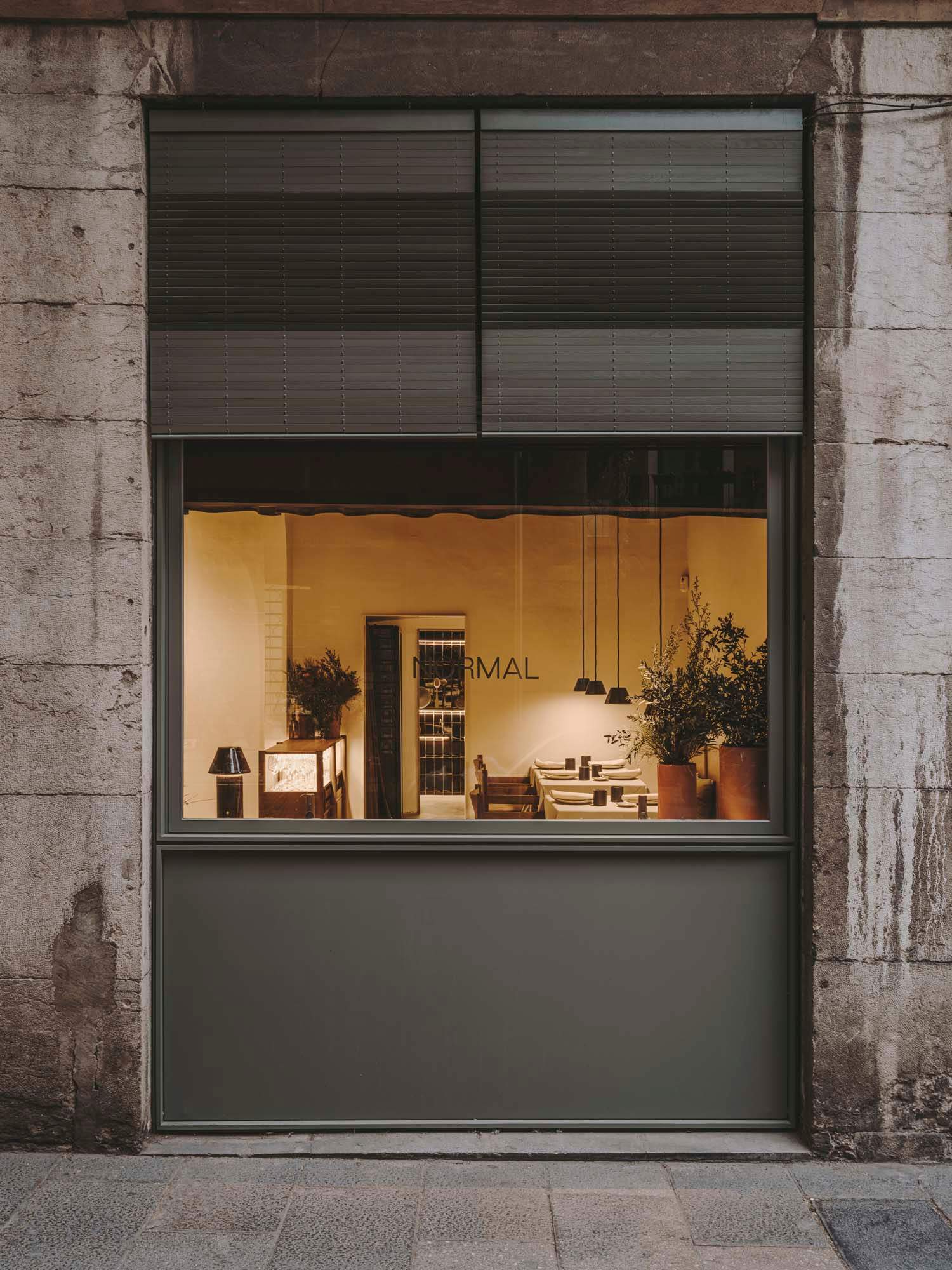 "We're not conformists, so we weren't able to sit still during the forced closures of 2020," says Roca. "We whirred into action to see how we could preserve our entire eco-system – the talent, knowledge, employees and food providers – and keep them thriving." As well as El Celler, the brothers preside over a successful ice cream parlour, Rocambolesc, and Casa Cacao, a small chocolate factory, shop and hotel in the centre of Girona. Then there's Mas Marroch, an events space that recently evolved into its own restaurant, without the 11-month waiting list synonymous with their most renowned restaurant.
"Normal is an alchemy of who we are," says Josep Roca, the restaurant's director and sommelier, who joins us at the table, just as a tortilla layered with fresh Gambetta white mushrooms is served by a friendly-faced waiter. "As we are people of the Mediterranean, restaurants are – and will continue to be – places to socialise."
There was a pointed effort to prune back the superfluity of fine dining. "If El Celler is jewellery, Normal is artisanal," says Josep. "We wanted to reiterate the essence of eating out, which should be all about proximity, farm-grown, market-sourced produce and the intuition that harks back to our grandparents' way of doing things." Stir in the Roca's proven professionalism, playfulness, creativity and sophistication, and the result feels downbeat but heartening.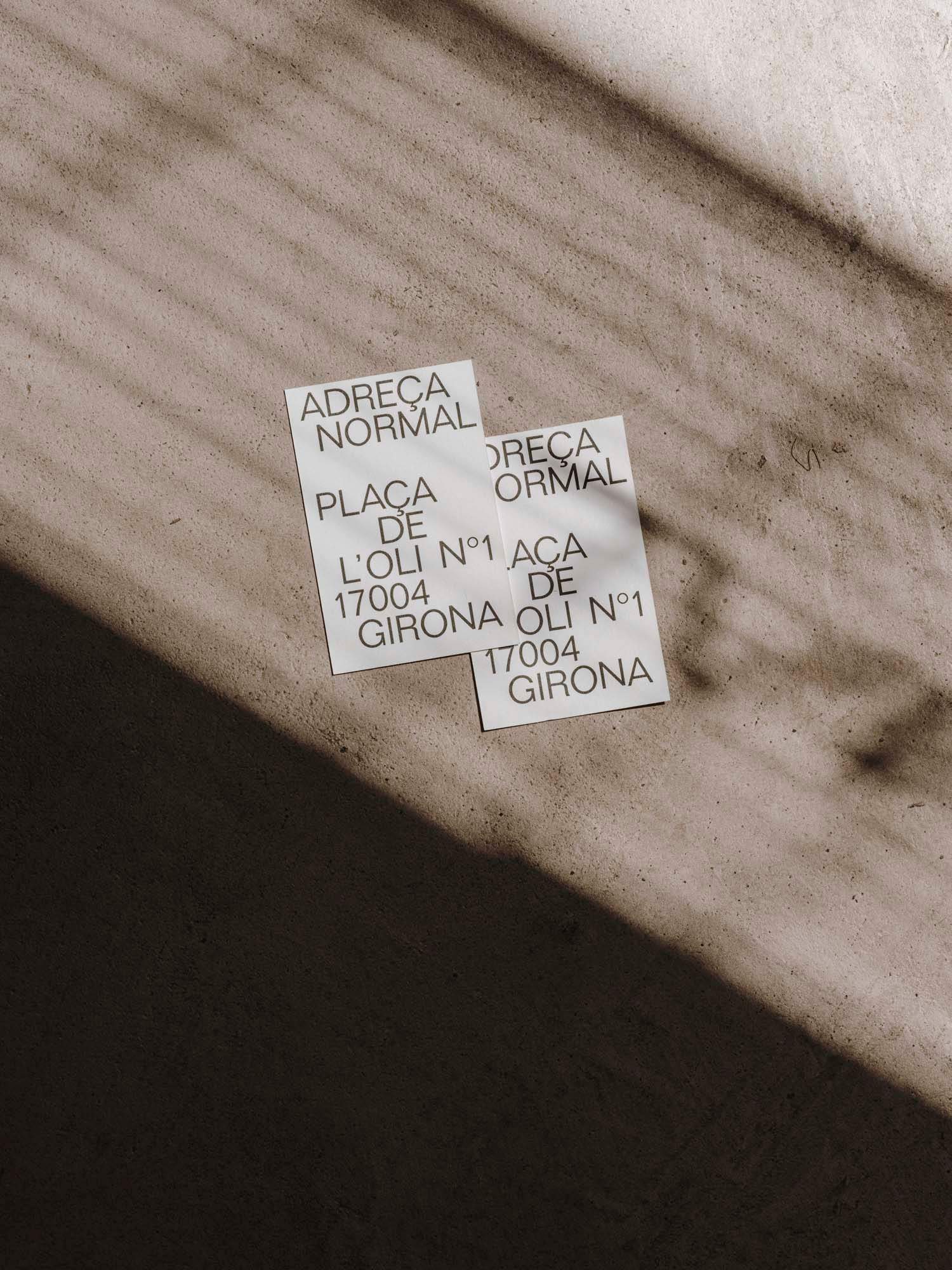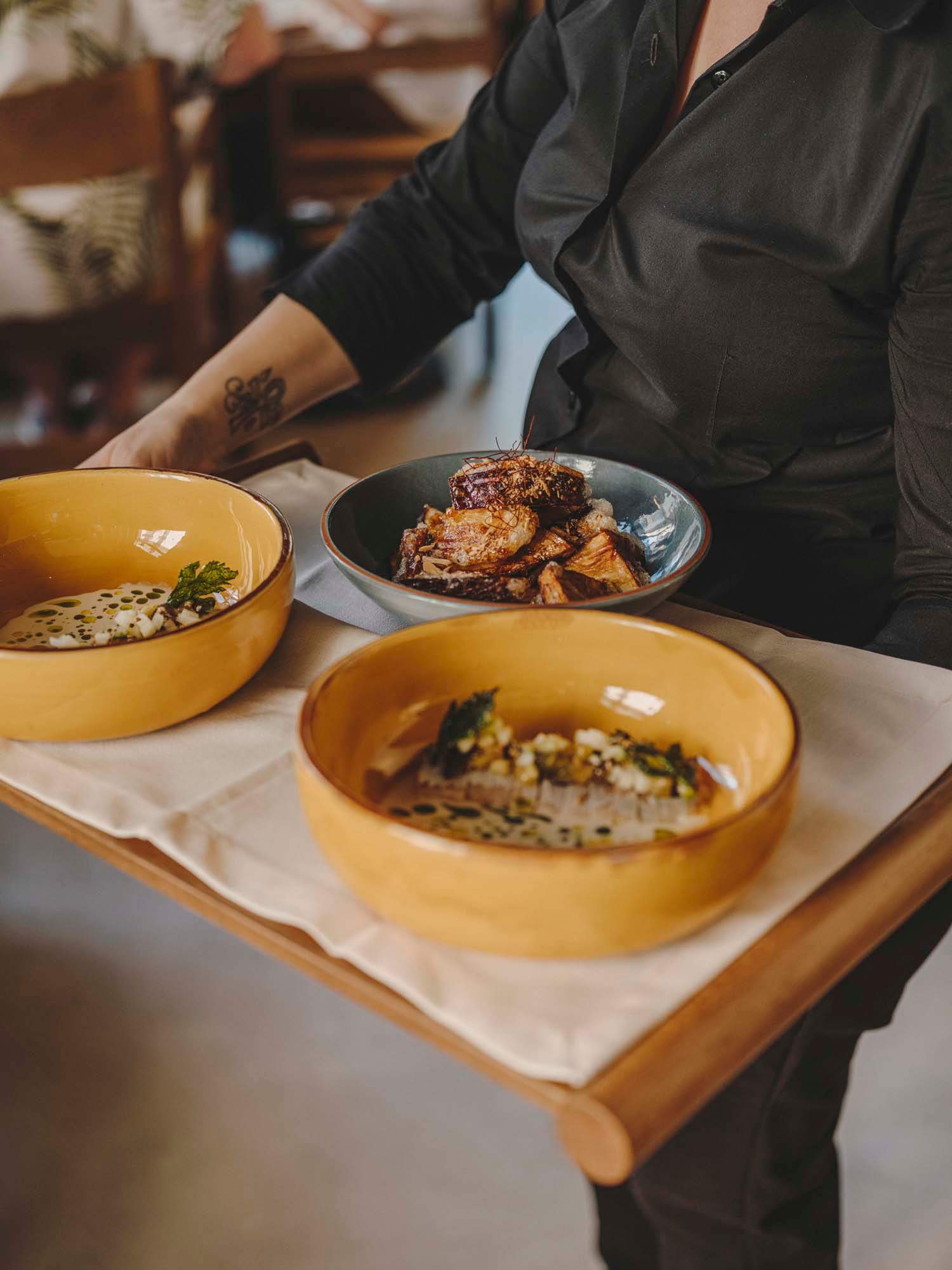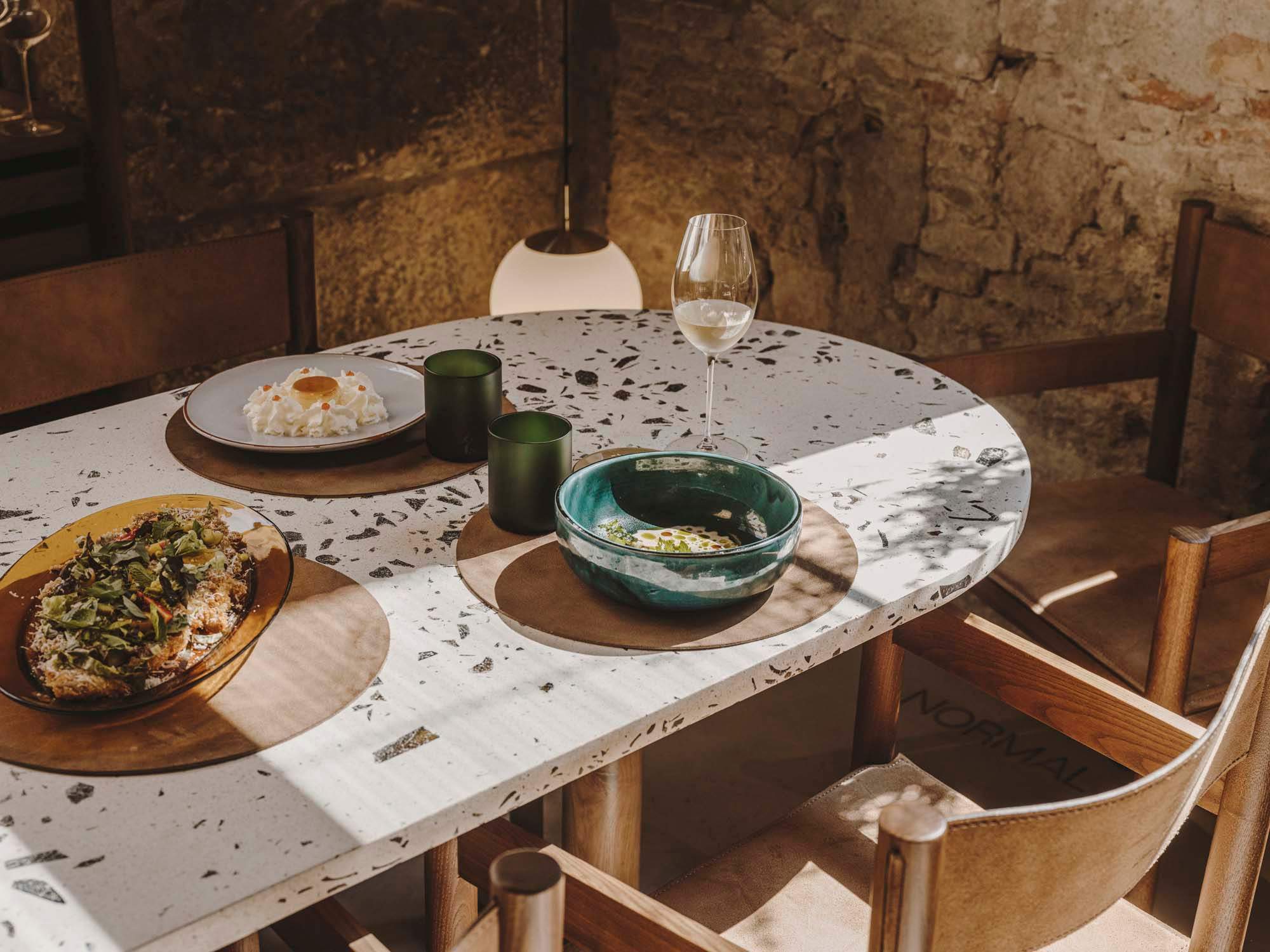 Words have power. "Normal" feels slightly provocative as you listen to servers describing the dishes here or as you read the letters of the word embossed in brass on the floor. "It's universal but also reductive," says the restaurant's designer Andreu Carulla. "The Celler has 60 staff for 50 diners. We wanted to do away with the tension that comes with such orchestrated theatre."
Carulla conceived the entire space, designing nearly every element from windows, chairs, tableware, bathroom tiles and taps to glazed ceramic lamps and even the Iberital coffee machine whirring next to the kitchen –all with a dedication to precision. "Even the most minuscule modification or placement of an object can affect how we feel or the impression that a place might leave on us," he says. "The mere use of a colour or work of art can assault the senses, so Normal keeps everything functional, focusing on respect for the gastronomy and allowing the pared-back rituals of eating out to flourish instead." When you peek into the kitchen, you can see the chefs moving and slicing at a more relaxed pace and rhythm than their counterparts at El Celler. This is despite the fact that a small crowd has gathered on the other side of the large footpath-facing window. To judge by the expressions on the faces of those peering in and the comments of the chefs, the gazing is a source of entertainment for both parties.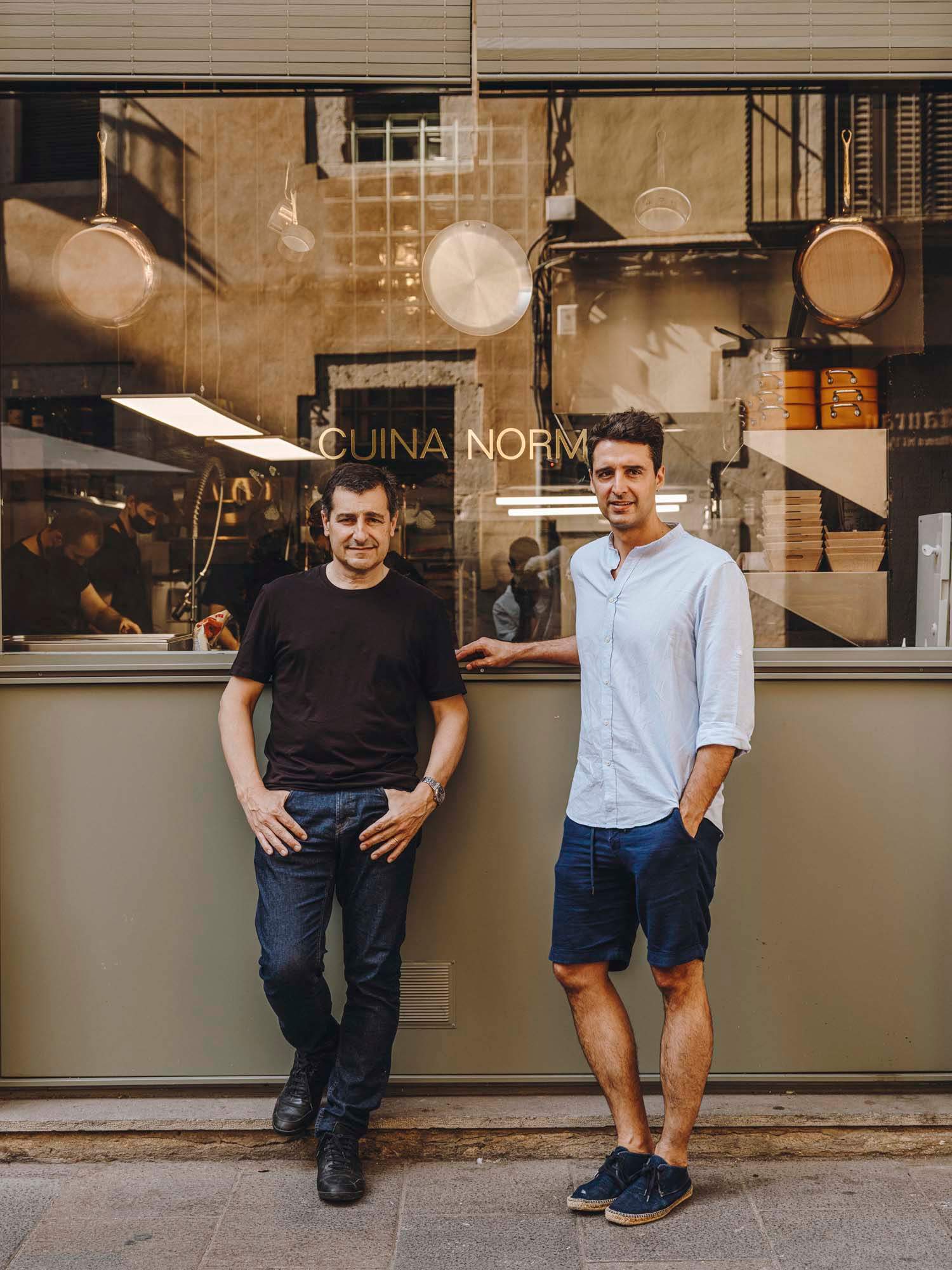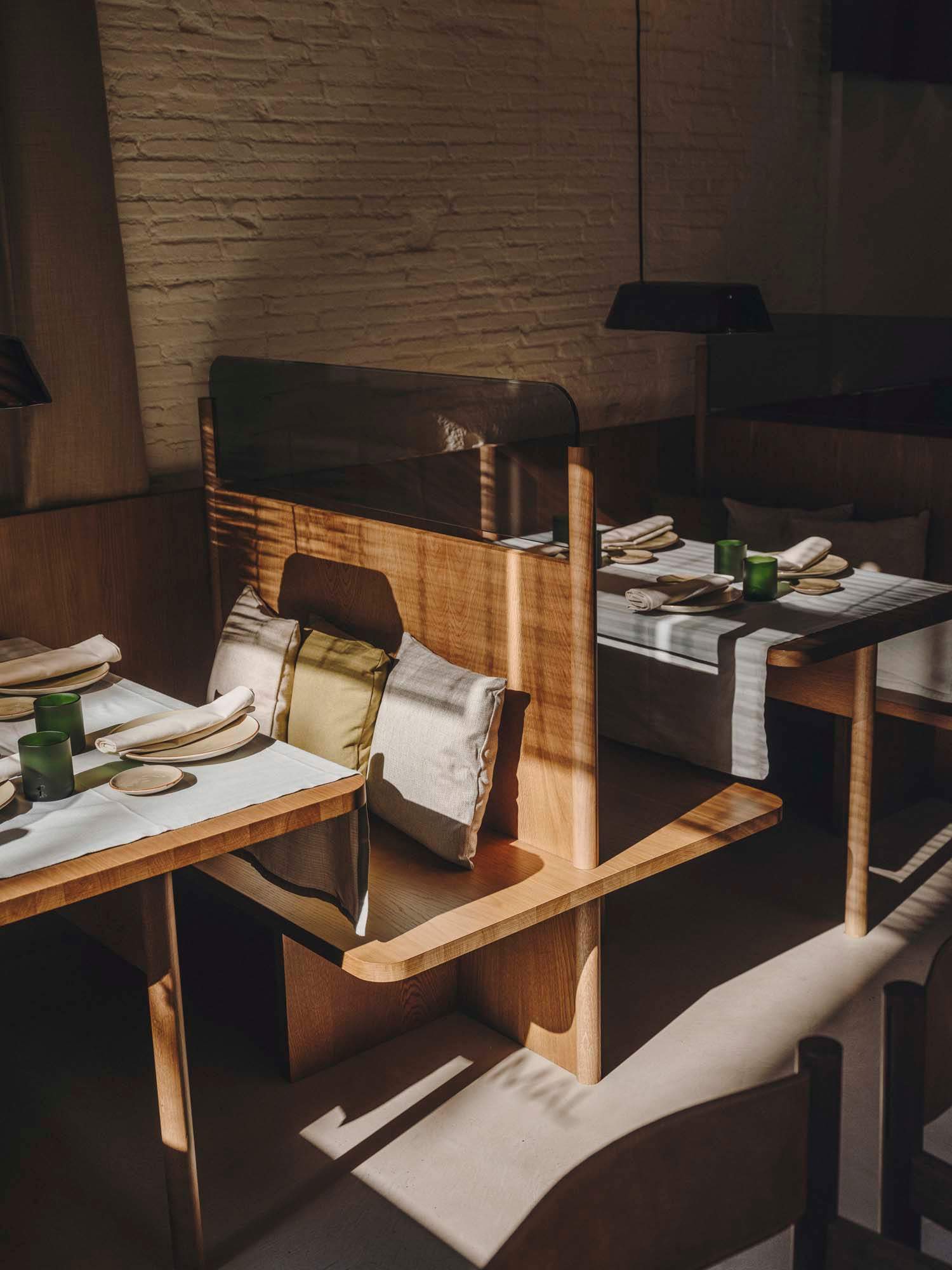 As we sit back on the dining chairs, which were inspired by the popular Catalan nogal seat, another solid metaphor for the restaurant comes to Carulla, who has been collaborating on product design for the Roca Brothers since 2009. He is speaking of how a constellation of smaller elements make an entire product and experience. "The seat is not meant to be too comfortable. It's functional – designed to keep you alert enough to be aware of where you are. It's not about relaxing totally. This isn't a cinema or a sun-lounger; it should just provide a perch for an hour's meal." The design itself, which feels familiar but innovative, is what he calls "a short-stay chair". It was made in collaboration with Isist Atelier and chosen because it wasn't charged with emotion or the kinds of associations that so many other classic, Spanish-designed chairs bring with them. "Normal is about finding what makes sense without the pressure to go one-up on the past," says Carulla. "Everything you see here is the expression and elaboration of a concept, rather than the repetition of a trend."
"Designers have always defined how people should or could go about their daily lives," adds Carulla. "For so long, the push to be different or unique has become a ridiculous pursuit of the extraordinary. The normal – even if we might differ slightly in opinion about what that might be or mean – is suddenly seen as something extraordinary." It's a comforting paradox to contemplate as we tuck into our sheep's-milk flan for dessert. "All we really need is to enjoy, relax and ensure that things are done well," he says. "Without making a song and dance about it."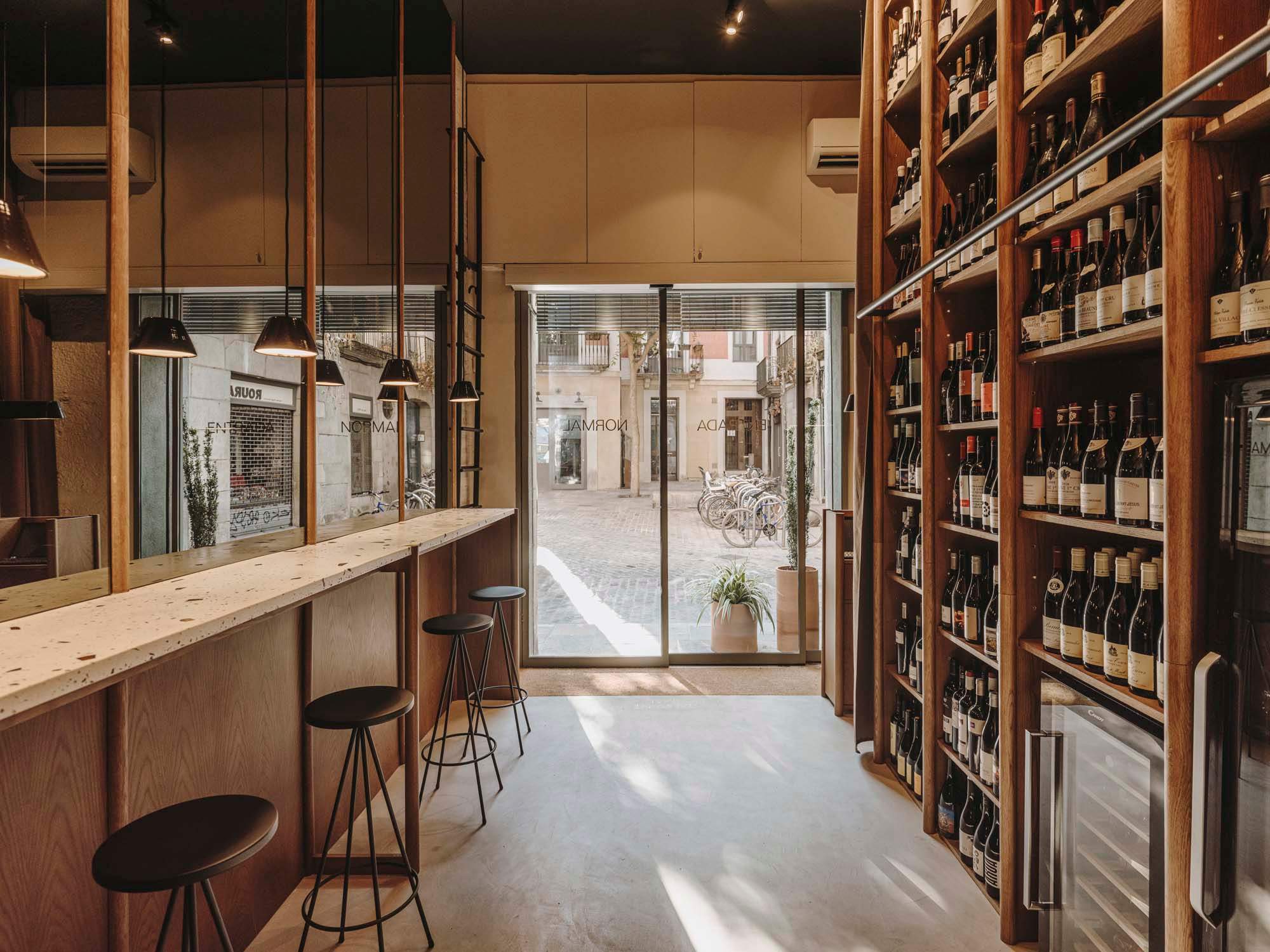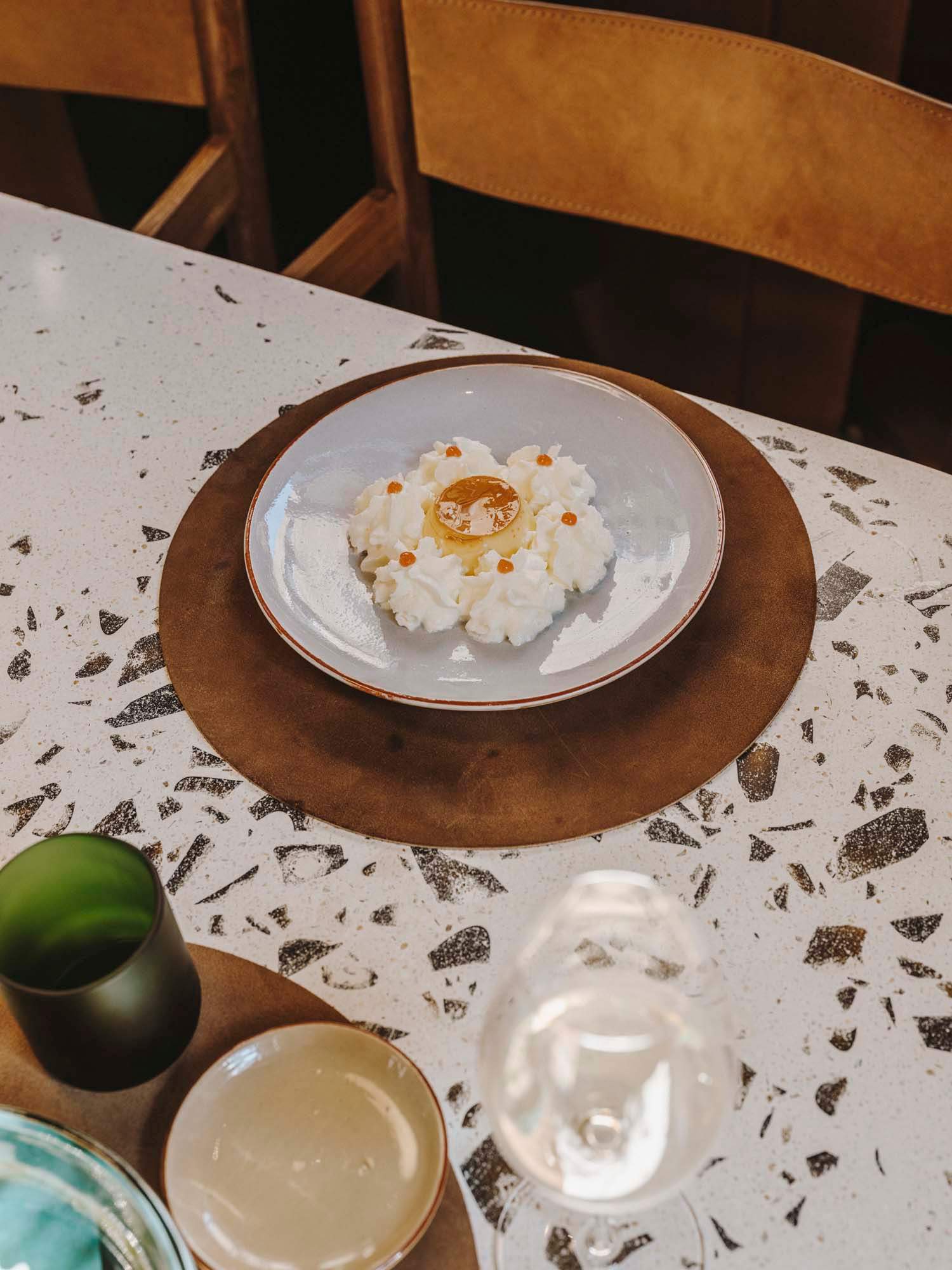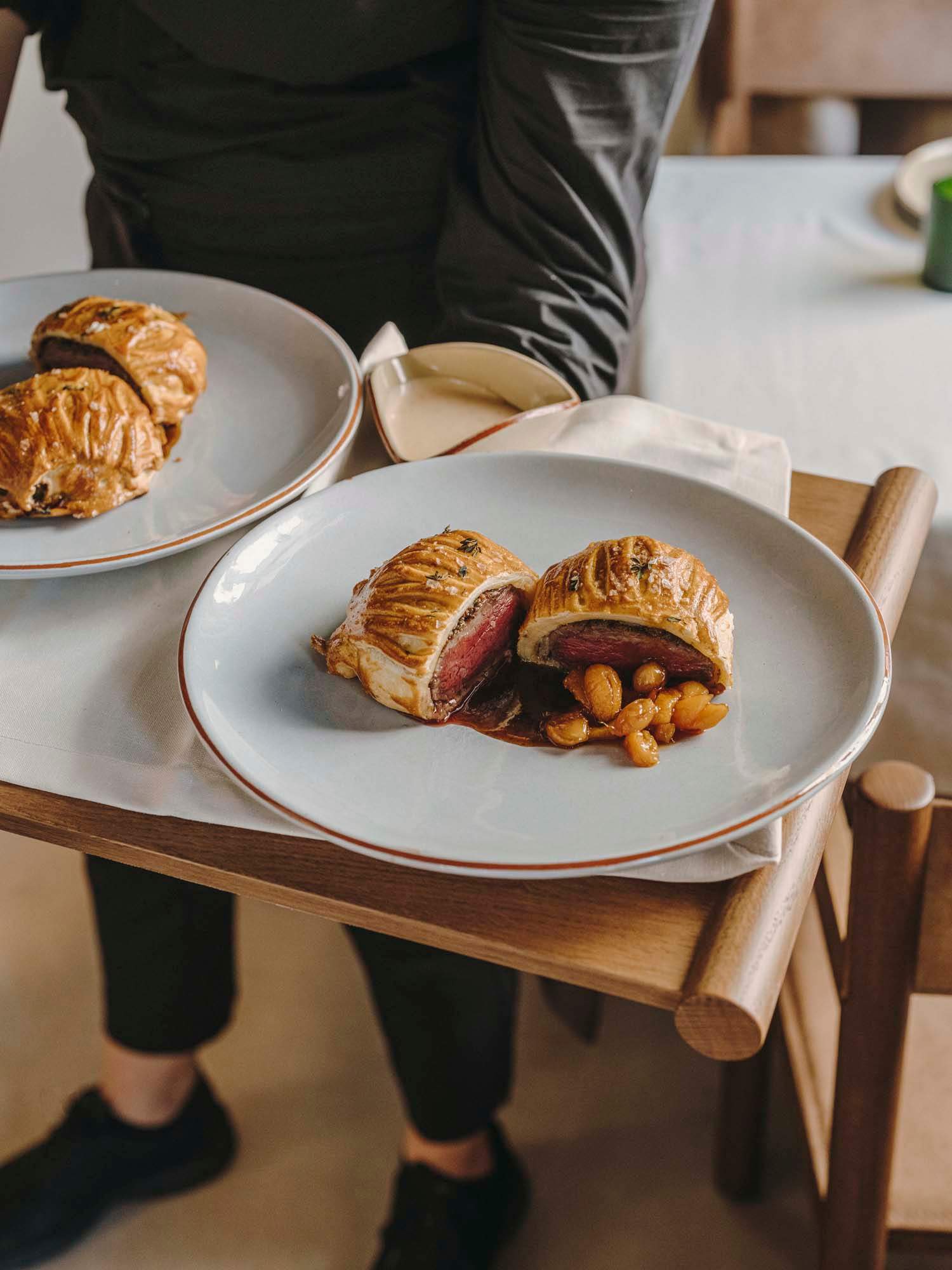 Stay
Casa Cacao
Who wouldn't want a room at hotel that is part chocolate factory? The rooftop terrace offers views of the old town.
hotelcasacacao.com
Dinner
Mas Marroch
Located in a 15th-century house surrounded by nature, this is where you can indulge in the Roca's classic recipes.
masmarroc.com
Something Sweet
Rocambolesc
A self-proclaimed fantasy world for adults and children, the Roca's ice-cream parlour scoops up playful flavours.
rocambolesc.com
Good Coffee
La Fabrica Girona
Frequented by Lycra-clad cyclists, this is where you'll find the best café con leche.
lafabricagirona.com
Walk
Muralles de Girona
Burn off the calories by circling the old town's impeccably restored fortified wall. The small city feels even more peaceful from above.