Unpacked city guide / Global
At your convenience
The importance of having a shop stocking high-quality groceries and provisions on your doorstep, which also provides meaningful interactions, has been reawakened in recent times. These delis are a world away from a soulless shopping experience. We take a look at six of the finest examples in the UK capital.
London has often been described as a big city of small villages and in the past 18 months its independent delis and food shops have become more important than ever. From turning their hands to delivery services to benefit the needy, nervous, elderly or infirm, these spirited shopkeepers nourished their customers with more than just food. They've become spaces to share stories and are beacons of hope for a new way of shopping that feels personal, local, honest and interesting again. Landlords, city planners and mayors take note – we need these spaces. While the prevailing narrative nods to the decline of shopping strips – and those we spoke to confirmed that this struggle remains real – these shops have shown that good service and carefully sourced products are still a convincing sell.
Leila's Shop on Calvert Avenue in Shoreditch has been around since 2002 selling fruit, vegetables, eggs, pulses and charcuterie recently launched a drop-off service for residents who couldn't get to the shop. "Cooking has become more important and so was a focus on delivery for the older people who couldn't travel," says founder Leila McAlister. "This said, we still couldn't convince most of them to do a weekly shop. 'How do I know what I'll feel like eating on Wednesday?', they'd say."
This focus on quality food and good ingredients was also felt in southeast London at the Giddy Grocer in Bermondsey. "People are choosing to shop in their own neighbourhoods for convenience and to support local businesses. We certainly felt that here," says founder Christine Hall who worked in TV before she founded the food shop four years ago. "I've noticed that customers seem more concerned about where their food comes from. It has made me grateful that I chose to open a place that champions British producers." That thankfulness was reciprocated by the shoppers we met. Here's our homage to some of the city's unsung food shops keeping the UK capital satisfied. 
---
De Beauvoir Deli Co.
Hackney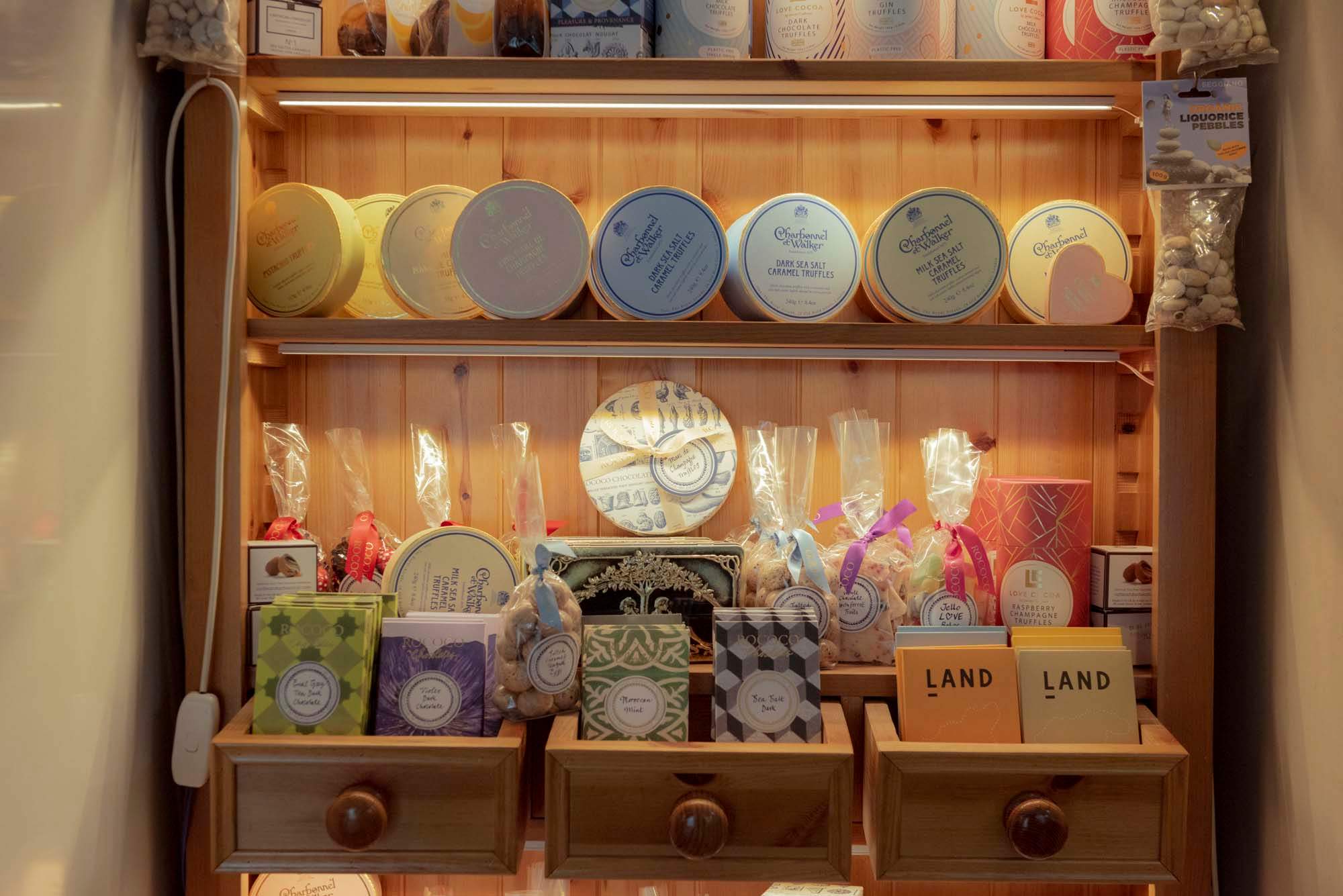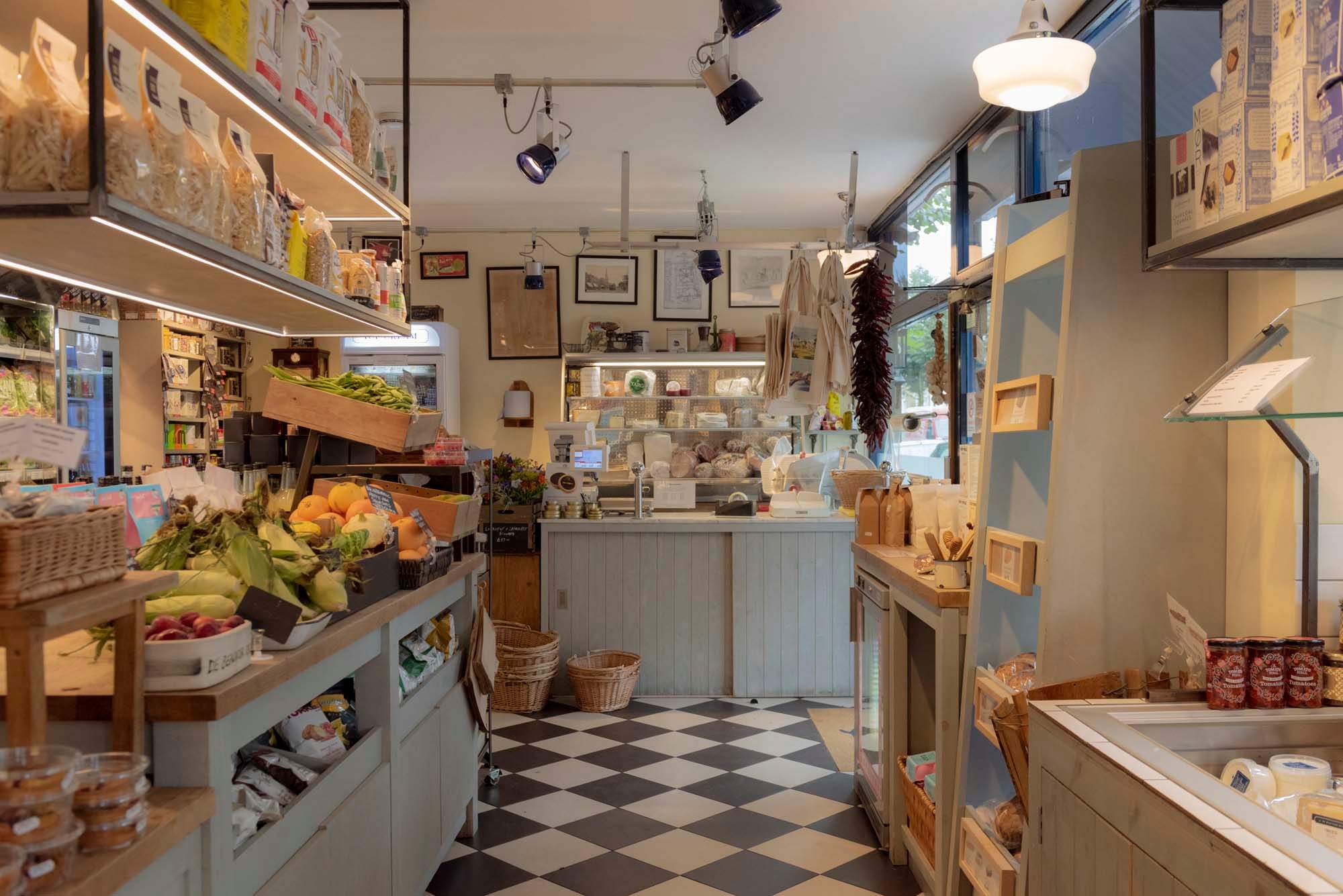 Founded by Harry Davies in 2009, this deli has rightly become a pilgrimage for those in the know seeking anything from fresh loaves and sandwiches to hampers, cheese, olives and coffee.
98 Southgate Road, N1
---
Leila's Shop
Bethnal Green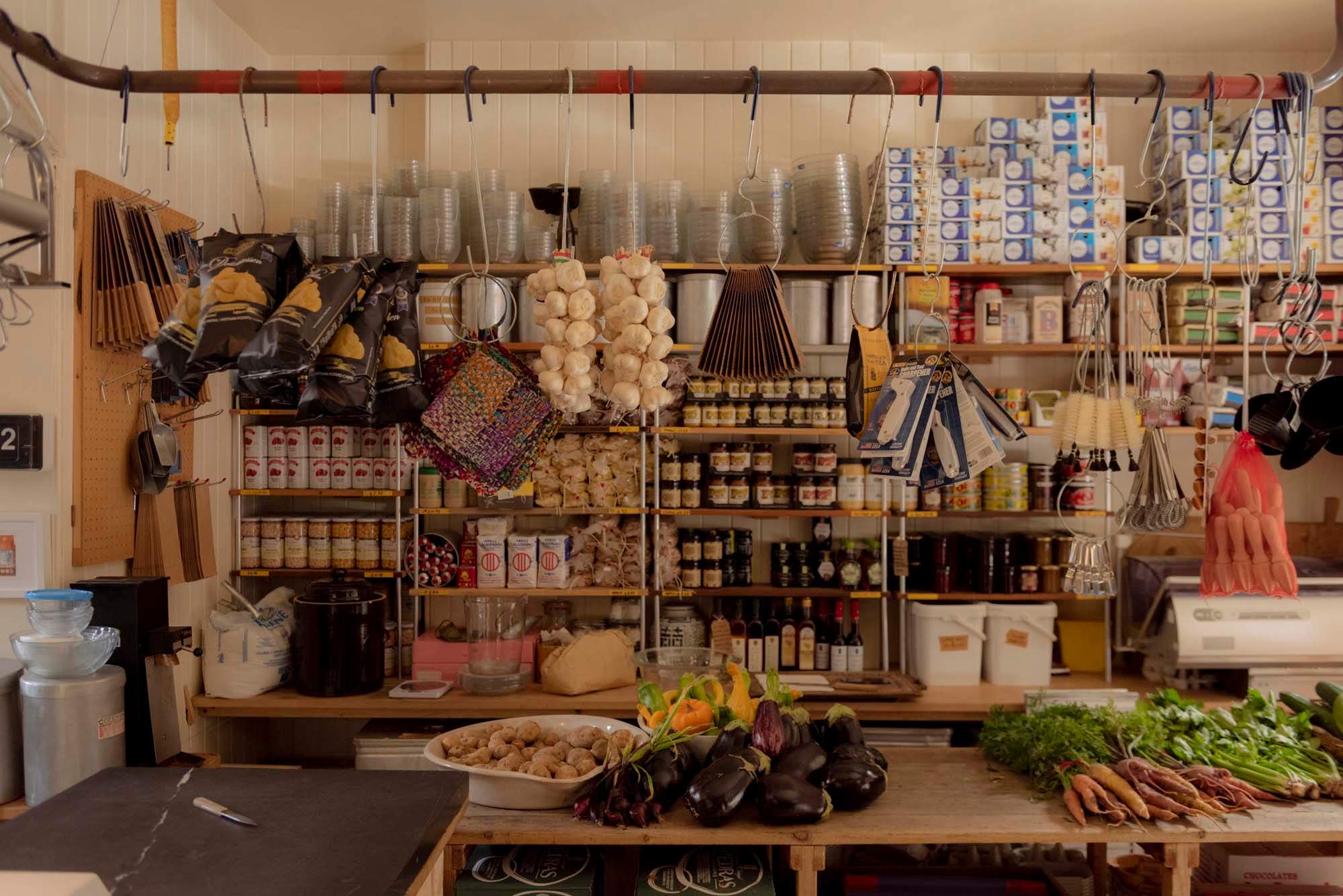 A Shoreditch staple with character aplenty and a freshly revamped café next door that reopens this autumn. Check the online stocklist to see what's in season and where it came from.
15-17 Calvert Avenue, E2
---
The Quality Chop House Shop
Farringdon
The neighbouring restaurant was a favourite long before it turned its hand to retail and the shop stocks the prettiest preserves, produce and pantry must-haves. The butcher is good too.
89-94 Farringdon Road, EC1
---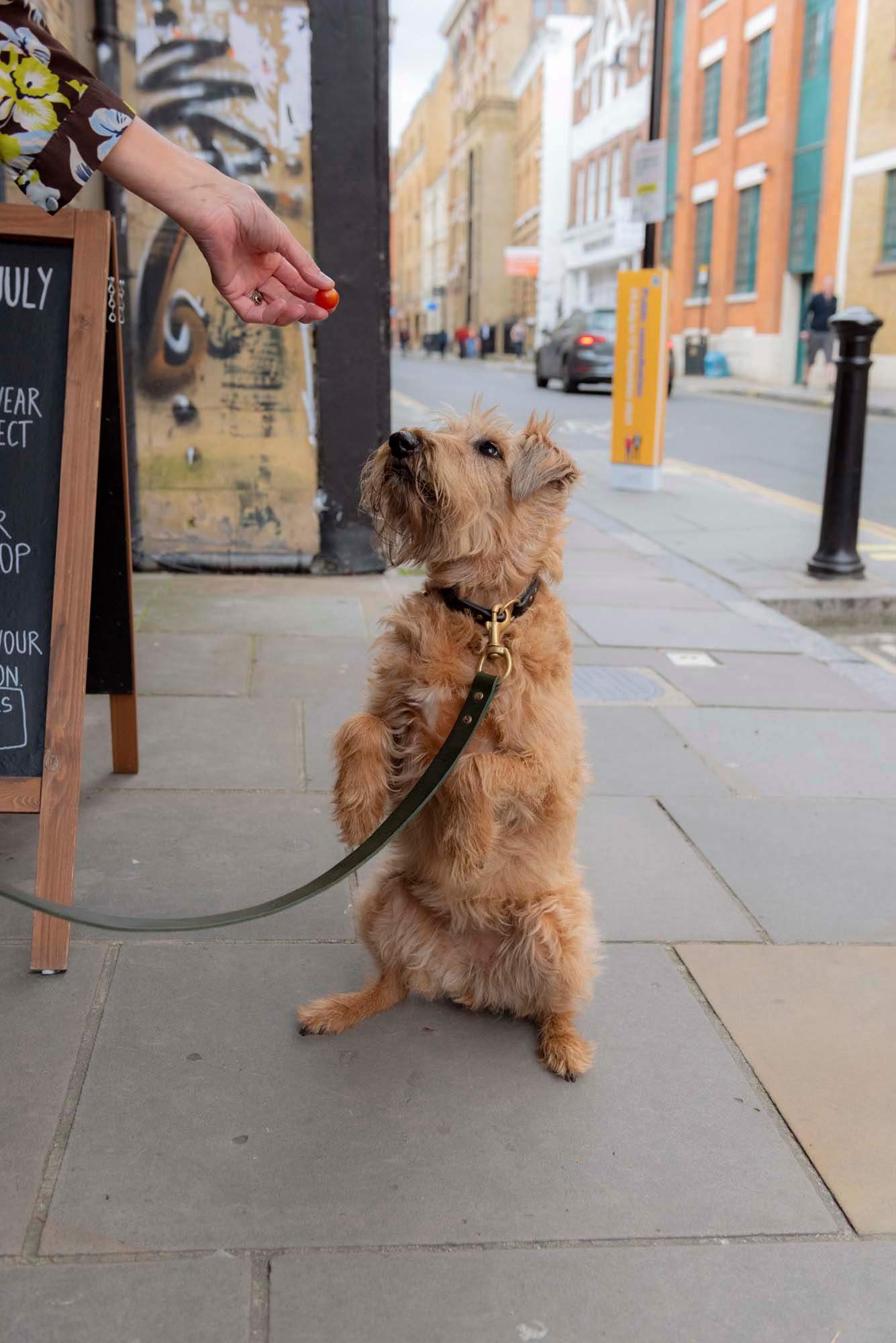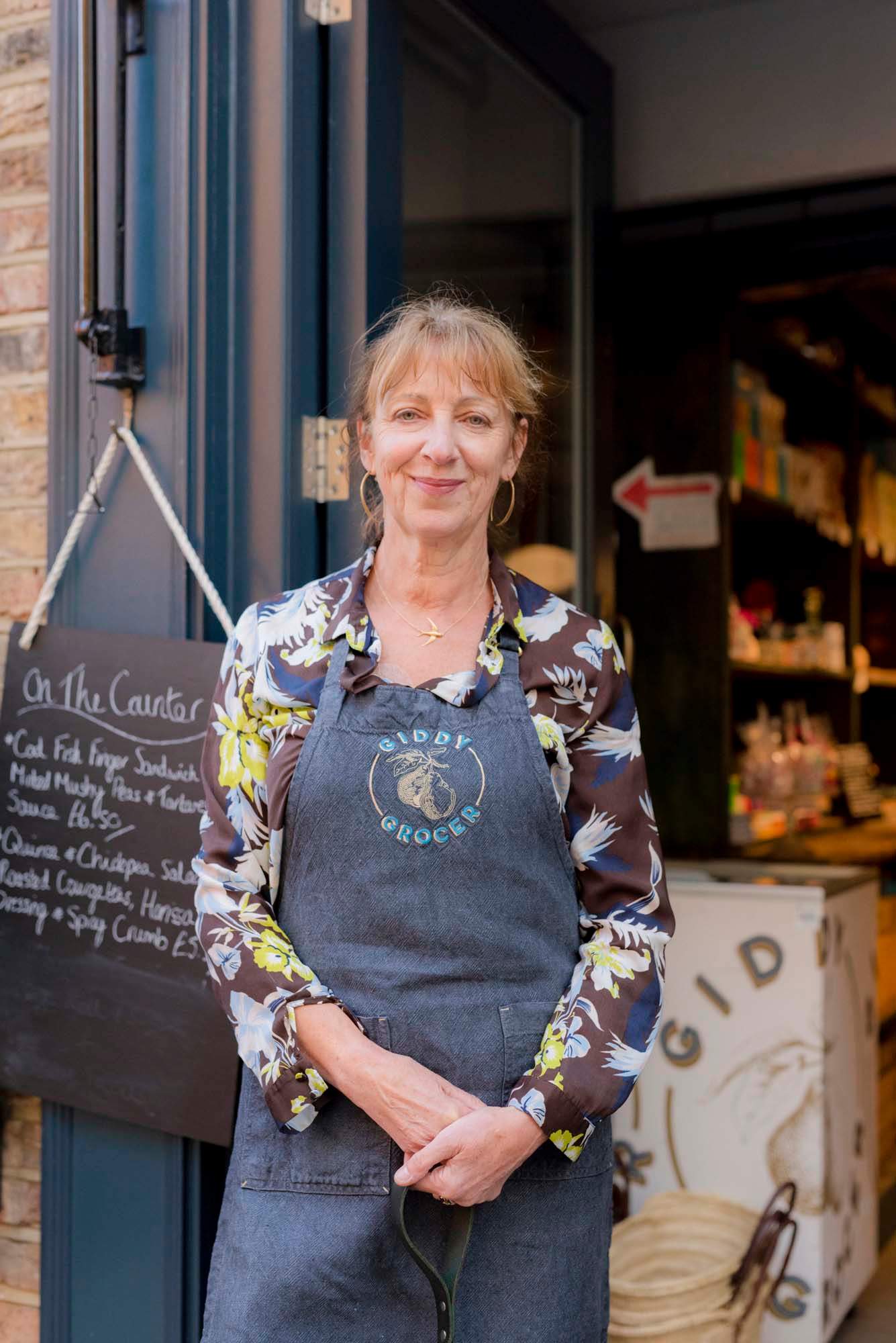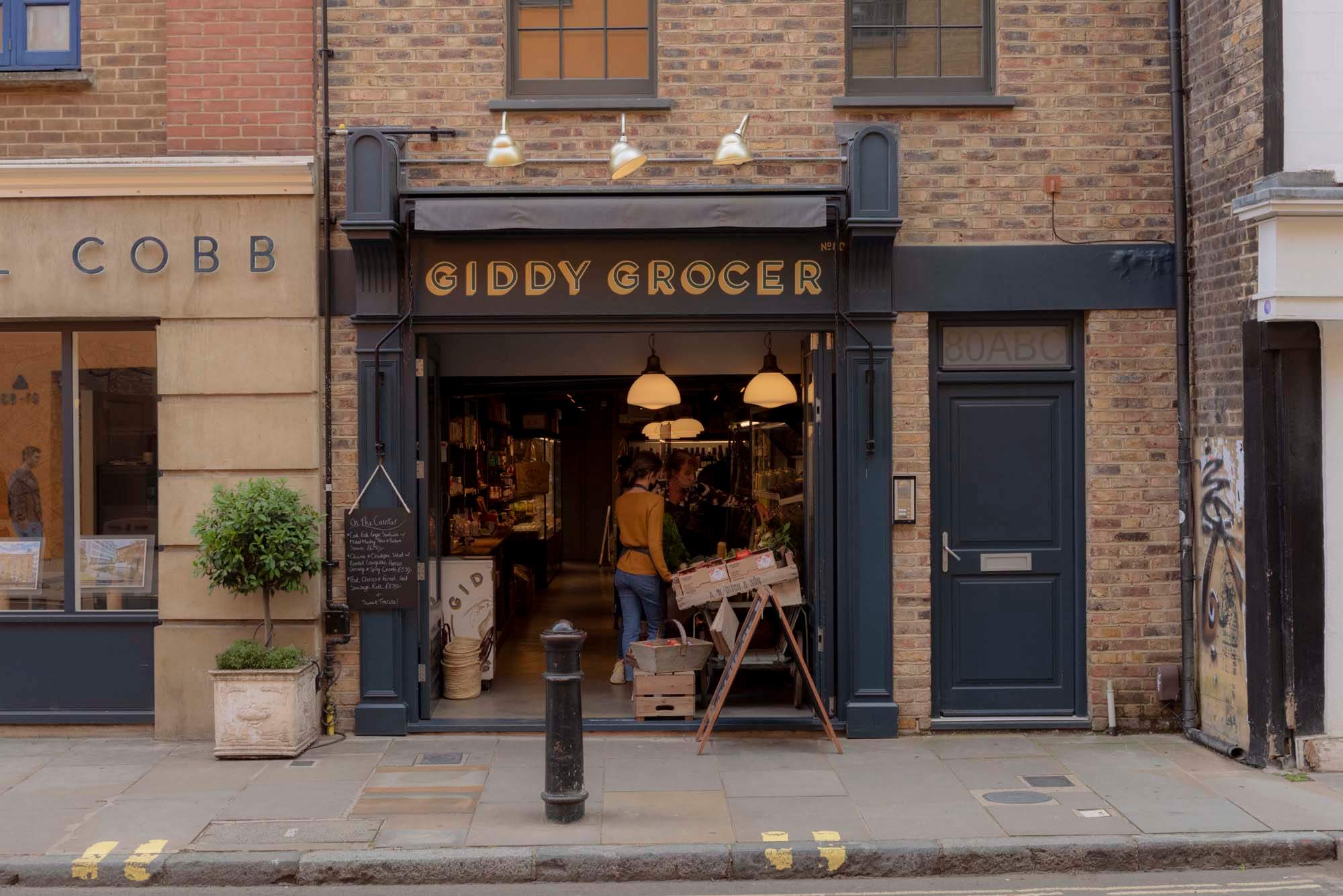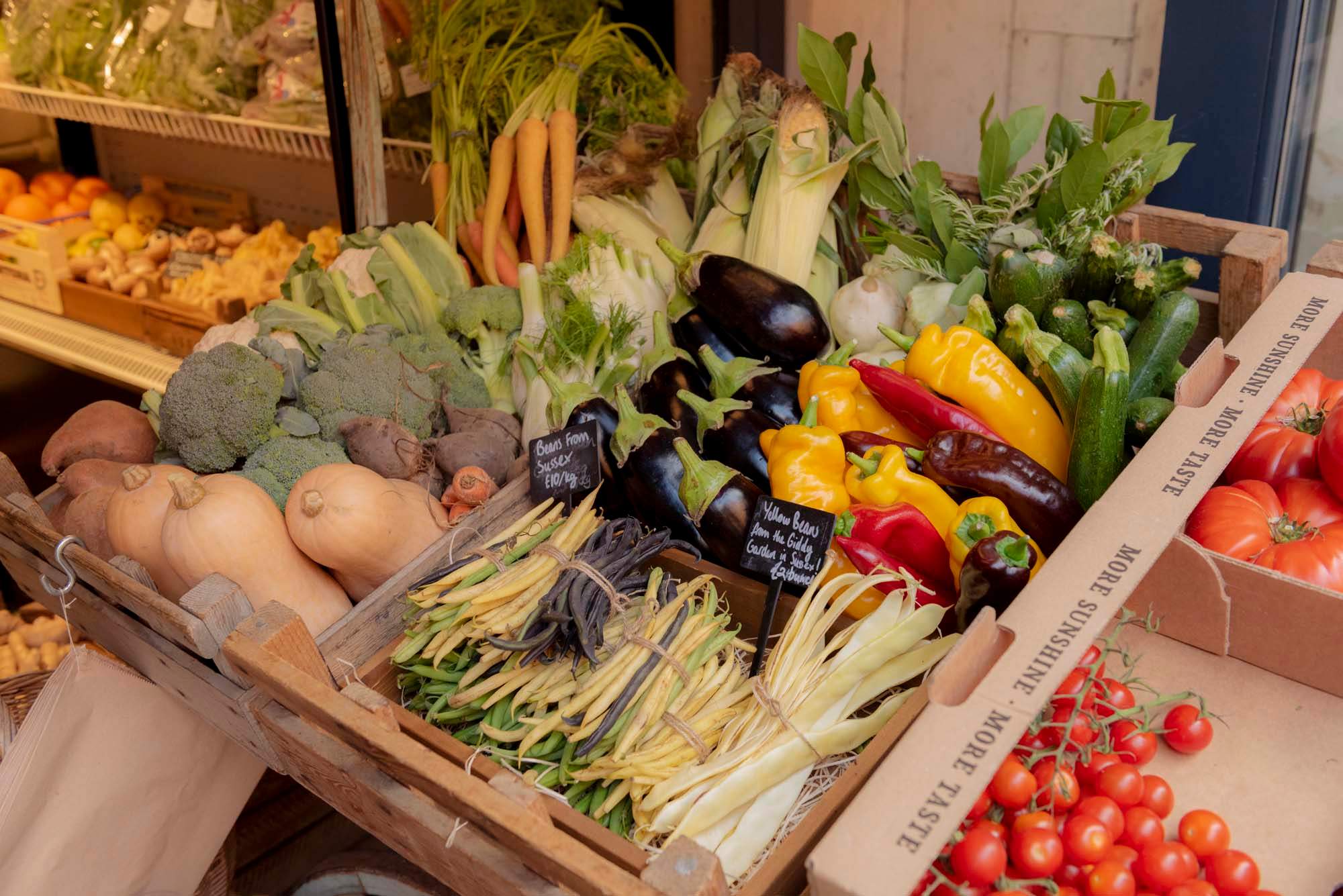 "I was frustrated that the only place to buy food for dinner was a supermarket, an experience I found utterly depressing," says owner Christine Hall of her choice to open this well-named space.
80 Bermondsey St, SE1
---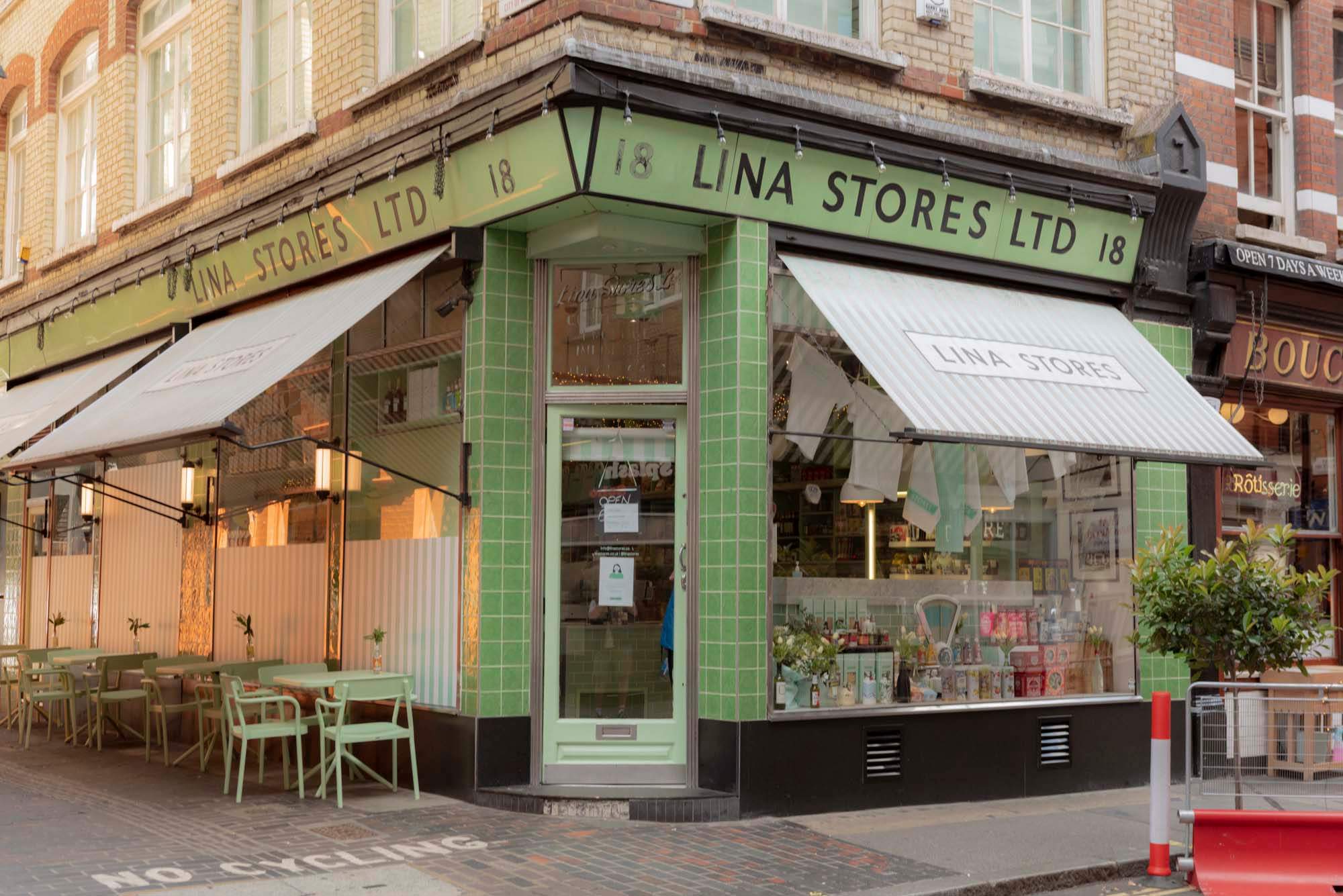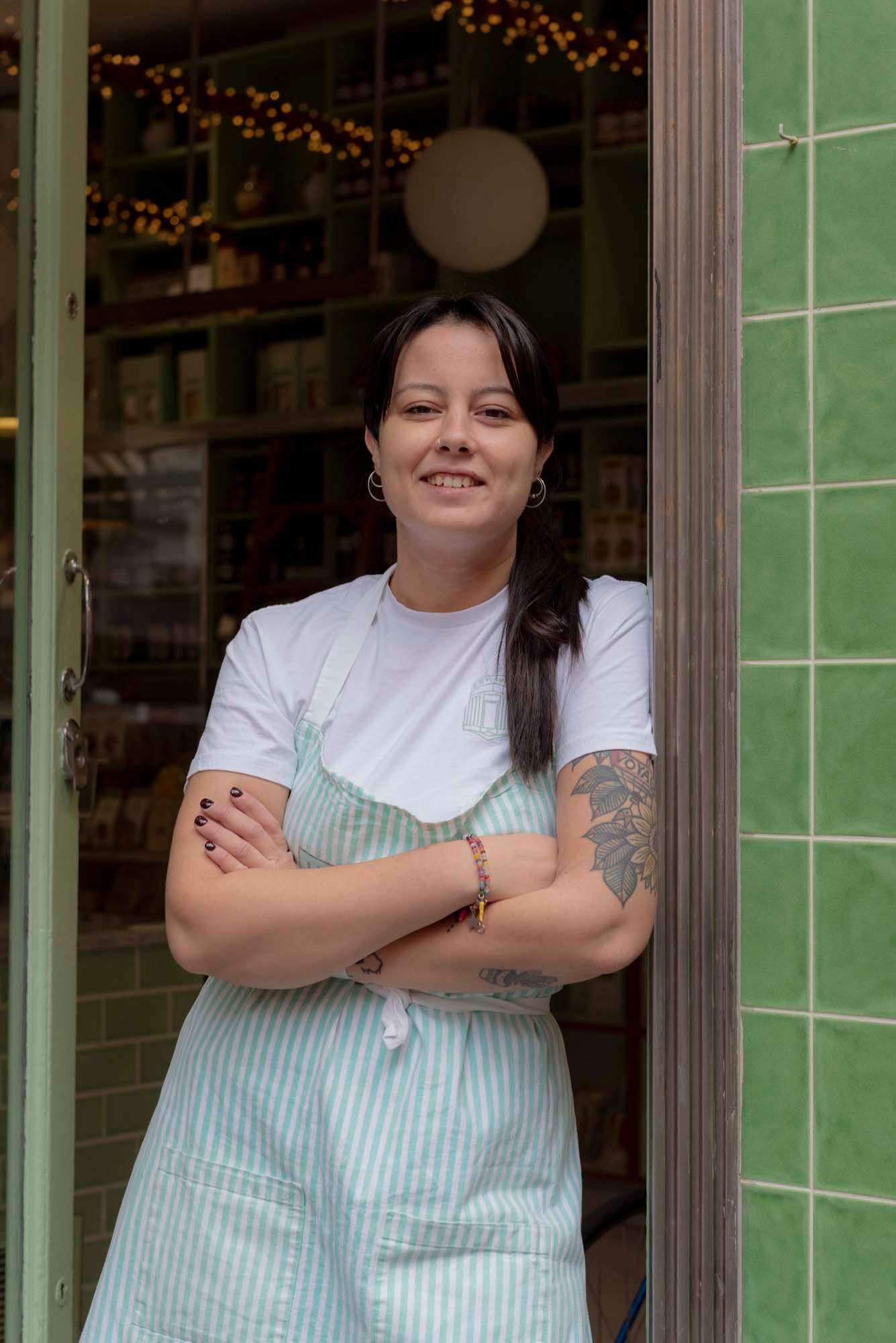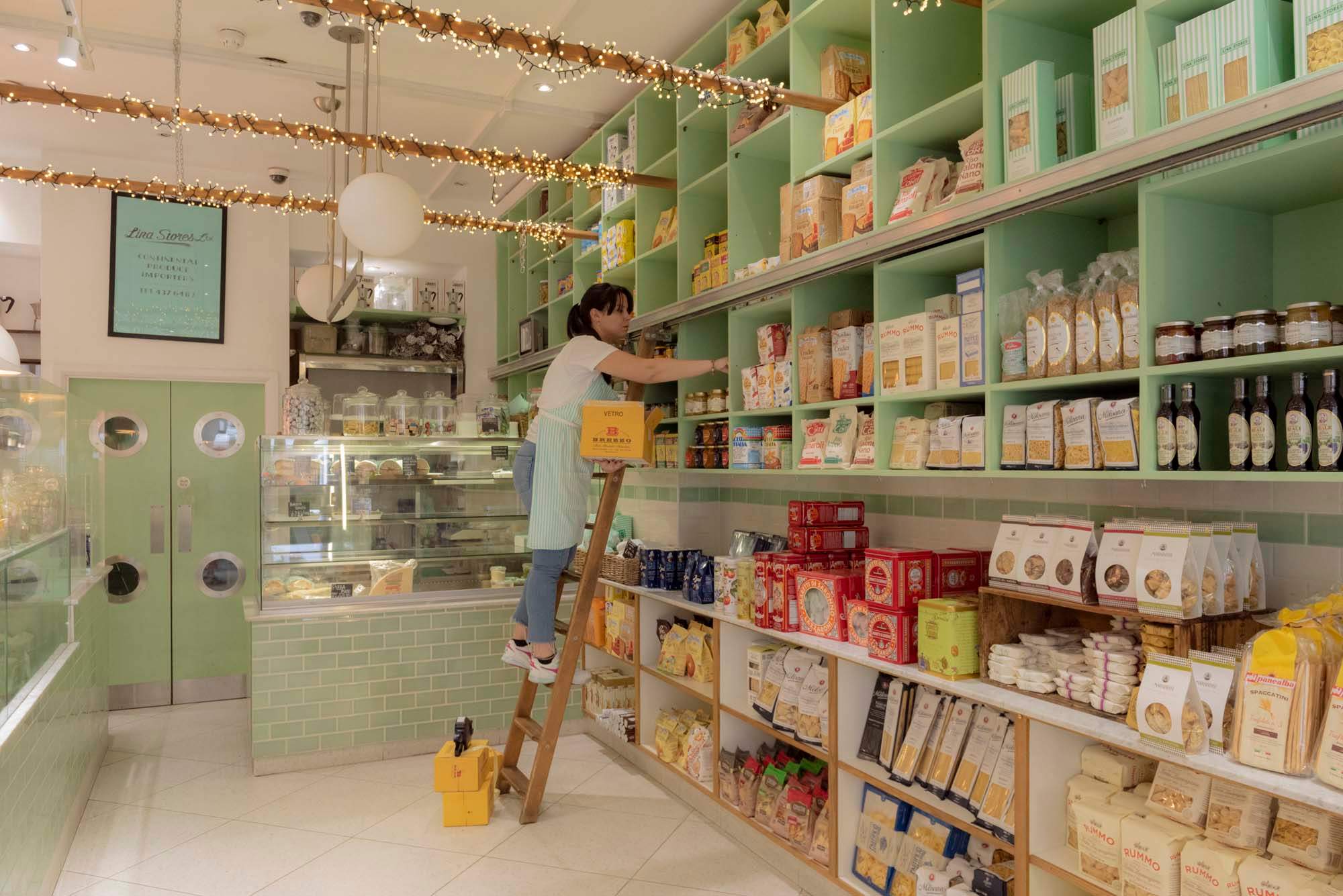 Named after the Genovese proprietor who started the shop in 1944, this remains the best place to sample the Bel Paese. A close second are its pasta restaurant and King's Cross store.
18 Brewer Street, W1F
---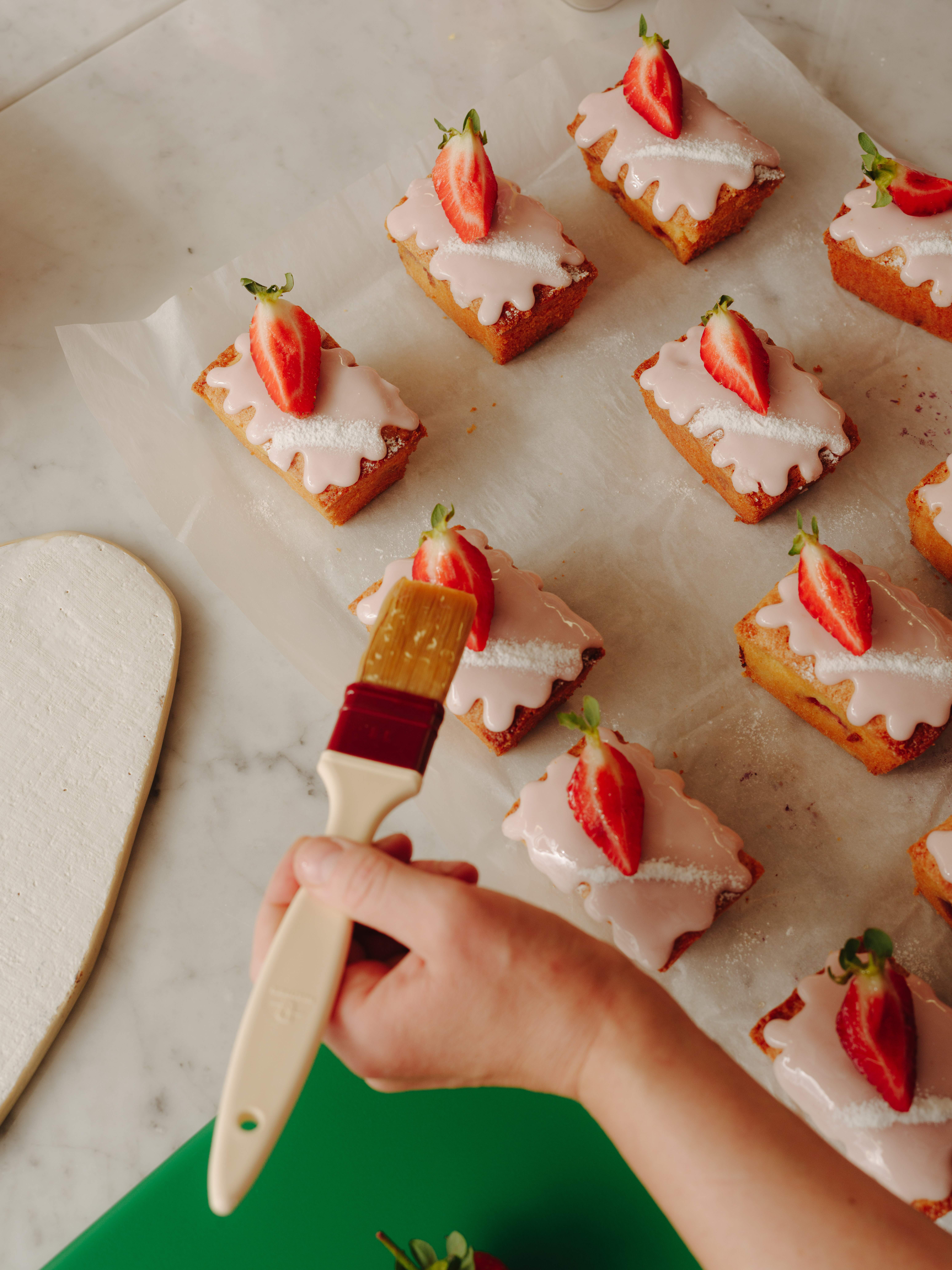 Rightly revered chef Yotam Ottolenghi's seventh outpost opened earlier this year, a short hop from Monocle's London base – much to the delight of our editors.
63-65 Marylebone Lane, W1U