Print media / Buenos Aires
Capital letters
Despite small budgets, Buenos Aires' media firms offer a model for the success of local journalism.
When international publications focus on Argentina, it's usually to cover the country's  economic challenges, from excruciating public debt to eye-watering inflation. The same problems are covered by Buenos Aires' own newspapers, TV channels and radio stations. But for these sources there is an added twist: the economic volatility they report on is what, at times, makes their own ability to function difficult. This scenario has forced the nation's media outlets to be both nimble and inventive.
New publications have been sprouting up even during the pandemic. The latest, online newspaper elDiarioAR, originally meant to debut last December to cover the abortion bill debate but actually kicked into action earlier to cover (on behalf of its sister edition in Spain) one of Argentina's most unexpected and talked-about stories of the year: Diego Maradona's death. "The newspaper's Buenos Aires-based team had recently met and the website certainly wasn't ready," says Silvina Heguy, elDiarioAR's strategy director, from the newsroom, a former art gallery. "But we threw ourselves into covering every angle like we'd been publishing for a decade."
Both Heguy and co-founder Martín Sivak had extensive experience in publishing and no qualms about leaving their respective roles during the pandemic to co-found an online newspaper seeking neutral territory in an often-polarised media spectrum. Heguy had most recently led a 500-strong multimedia team at editorial firm Grupo Crónica. Many other members of elDiarioAR's 20-member team came from dailies, including the nation's leading title, Clarín. The move is clearly paying off: elDiarioAR has already amassed a substantial 1.2 million monthly readership that is eager for incisive national coverage, spiky opinion columns and political analysis without showbiz filler; 62,000 of its readers have become paying subscribers, who receive ad-free content and support this independent, transparent approach to reporting.
ElDiarioAR's success is also remarkable considering the amount of competition it faces in Buenos Aires. The fast-paced, often-chaotic capital is home to about 3 million people, its sprawling suburbs include 33 per cent of Argentina's population and the city is served by 10 print newspapers and 14 online news platforms. While national media ownership is concentrated in the hands of 22 editorial groups, defiant worker-led enterprises, such as Tiempo Argentino, have also managed to claw their way to financial sustainability, publishing an independent Sunday paper written by a co-operative of journalists who are directly supported by the contributions of a passionate audience.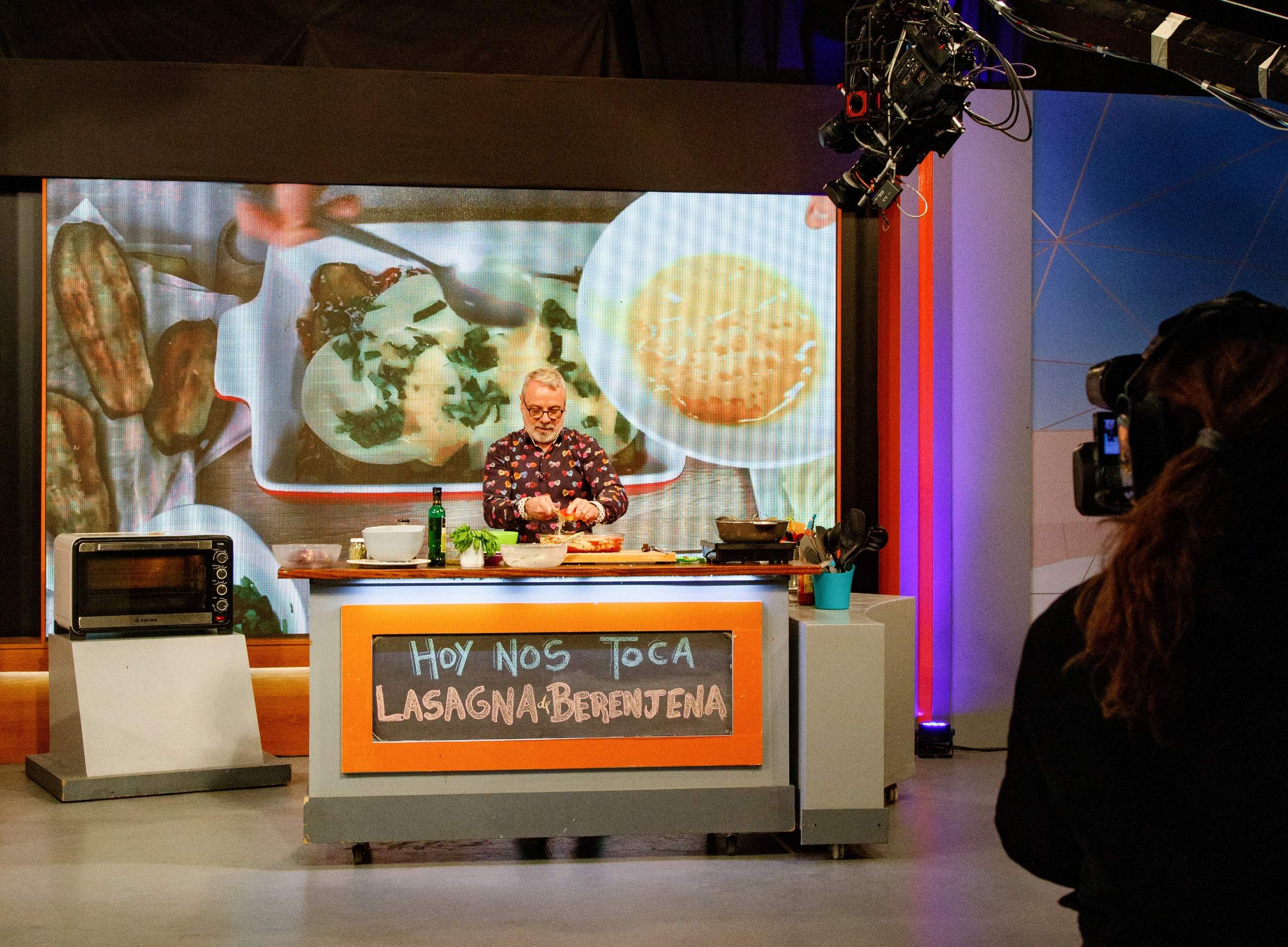 That so many titles have survived is down to the level of enthusiasm that Argentinians still have for public discourse. The country returned to democracy 38 years ago and its citizens keep a close watch on national proceedings; debating dollar exchange rates and beef export tariffs is an essential part of the Porteños' (inhabitants of Buenos Aires) morning ritual, often accompanied by a cortado (coffee with a dash of milk) and a medialuna (croissant-shaped sweet pastry).
"I presented a daily newscast with next-to-no budget and zero camera experience for eight months, but we held it together – then brought in the professionals"
"[People] want to be part of the debate. With 101 open digital television channels as well as hundreds more cable and satellite stations, there's a lot of information available to Porteños," says Eduardo Cura, director of city hall-backed channel Canal de la Ciudad, from its studios in the heart of the busy central neighbourhood of Almagro. This publicly funded broadcaster relaunched in 2013 by dropping its focus on hard news for a friendlier approach that puts viewers' interests first. This new course has delivered results; the channel's 200-strong team has won 54 awards in seven years. "We tell relevant stories that happen in this active, modern city," says Cura, whose programming schedule now serves up current affairs and lifestyle stories across cable and satellite, playing to Porteños' passions for music and gastronomy. Live cooking segments cut to a street market outside-broadcast so that home cooks have up-to-date intel on, for example, the price of aubergines. It's simple stuff but in its detailed, locally focused approach, it is also supremely helpful. Given this growing popularity, the channel is hopeful that it will soon be granted its own Open Digital Television slot, which will allow all Argentines to watch it for free.
Buenos Aires's news-hungry audience has also lured international outlets looking for new markets. France 24 broadcasts in Spanish here but it's cnn en Español that has gathered momentum of late. What used to be a four-person news post in 2017 has become a 50-strong team; cnn's largest Spanish-speaking bureau in South America. Between March 2019 and 2020, cnn's audience share grew 56 per cent across all platforms. "With so much daily fluctuation, Argentines consume lots of local news to stay up-to-date," says bureau chief Esteban Campanela. "We upped programming output from one to four hours on weekdays." Based in studios in the Chacarita neighbourhood, Campanella's newsroom spans media platforms to maximise coverage – for example, turning journalist Marcelo Longobardi's popular interview show En diálogo con Longobardi into podcast format.
Porteños enjoy ardent discussions of the headlines at the puesto de diarios (newsstands). About 4,800 of these green cabins are dotted along Buenos Aires's squares and at busy corners, with two a block on calle Florida in the Microcentro financial district. Many succumbed to the pandemic but positive news comes from one puesto in Recoleta. Despite its enviable location in front of the Alvear Palace Hotel, the late Antonio Romeo's green-and-gold-painted stand had to be sold off 10 years ago – but his grandchildren, Damián and Julieta Konrad, are in the process of re-acquiring it. Neighbours buy entertainment and international magazines and share anecdotes.
cnn is not the only organisation that's seeking to capitalise on radio's popularity. This empathetic medium is considered by many Argentines to be the most trustworthy source of information: there are 330 FM, AM and digital channels on air in Buenos Aires, from crowdfunded projects such as digital radio Futuröck, founded by journalist Julia Mengolini, to mogul-funded stations. Urbana Play is one of the latest additions. Funded by Kuarzo, one of South America's largest independent television producers, it was launched in February by station director Andrés Pandiella with the help of an all-star cast (including established radio personalities Andy Kusnetzoff, Maria O'Donnell and Matías Martin), who jumped ship from traditional channel Metro to back this new project. Urbana Play's ambition to transform local radio with a multi-platform approach has already placed the station at fifth place for audience share in the city.
Broadcast from a rooftop indoor/outdoor studio (designed to allow recording during the pandemic) in the media district of Palermo Hollywood, shows are streamed live on platforms including youth-leaning video services Twitch and Youtube, which attracted 16.5 million views in the station's first four months. This digitally oriented move initially rustled the feathers of some of the more old-school presenters, who didn't like the idea of cameras intruding into the intimacy and mystique of audio recordings – but they came around eventually. "I knew that if I didn't adapt, 20-year-olds wouldn't tune in," says Kusnetzoff. "Sharing our content on these platforms means that we reach them." Programming that seeks to leverage Porteños' community spirit (with segments such as call-to-action section Te Tiramos una Soga (We'll Throw You a Rope) encourages listeners to help others in need through acts of solidarity, such as helping a rural school acquire bicycles for its pupils, rather than just entertaining them. This has led to a very successful rollout. Urbana Play now plans to grow by adding studios in the resort town of Mar del Plata and the city of Neuquén, taking the local focus of its coverage to other locations.
Argentines can choose from a vast array of print media. Satirical magazine Barcelona pokes fun at current affairs, while celebrity gossip positions Caras as the leader in showbiz. Monthly glossy OhLaLá corners the women's segment thanks to a strong community approach. Another Argentine obsession is sport; daily Olé's stories are principally fuelled by football, Lionel Messi in particular. Media and political polarisation are most obvious in newsprint: Página 12 is pro-Kirchner, while La Nación takes an anti-government stance.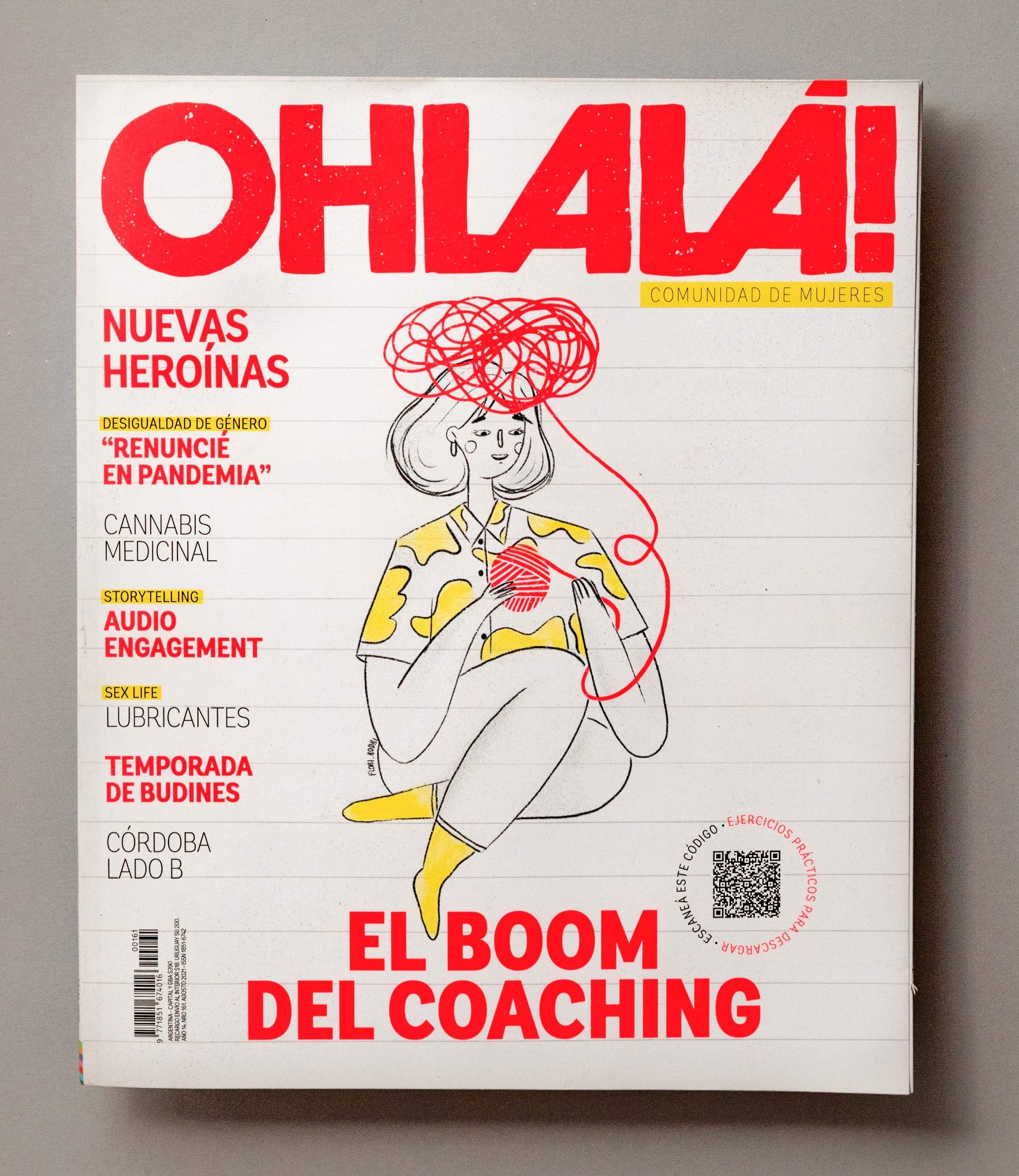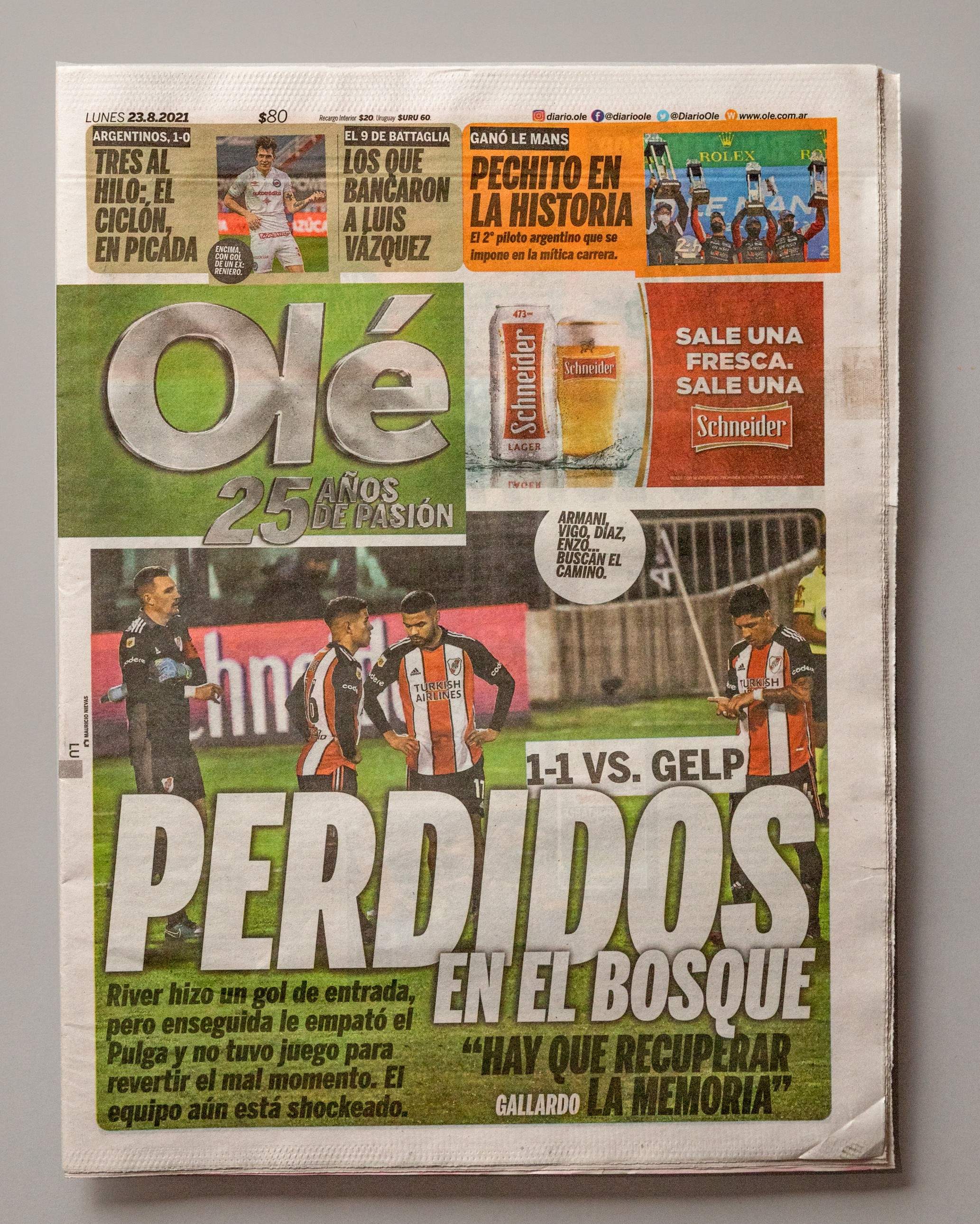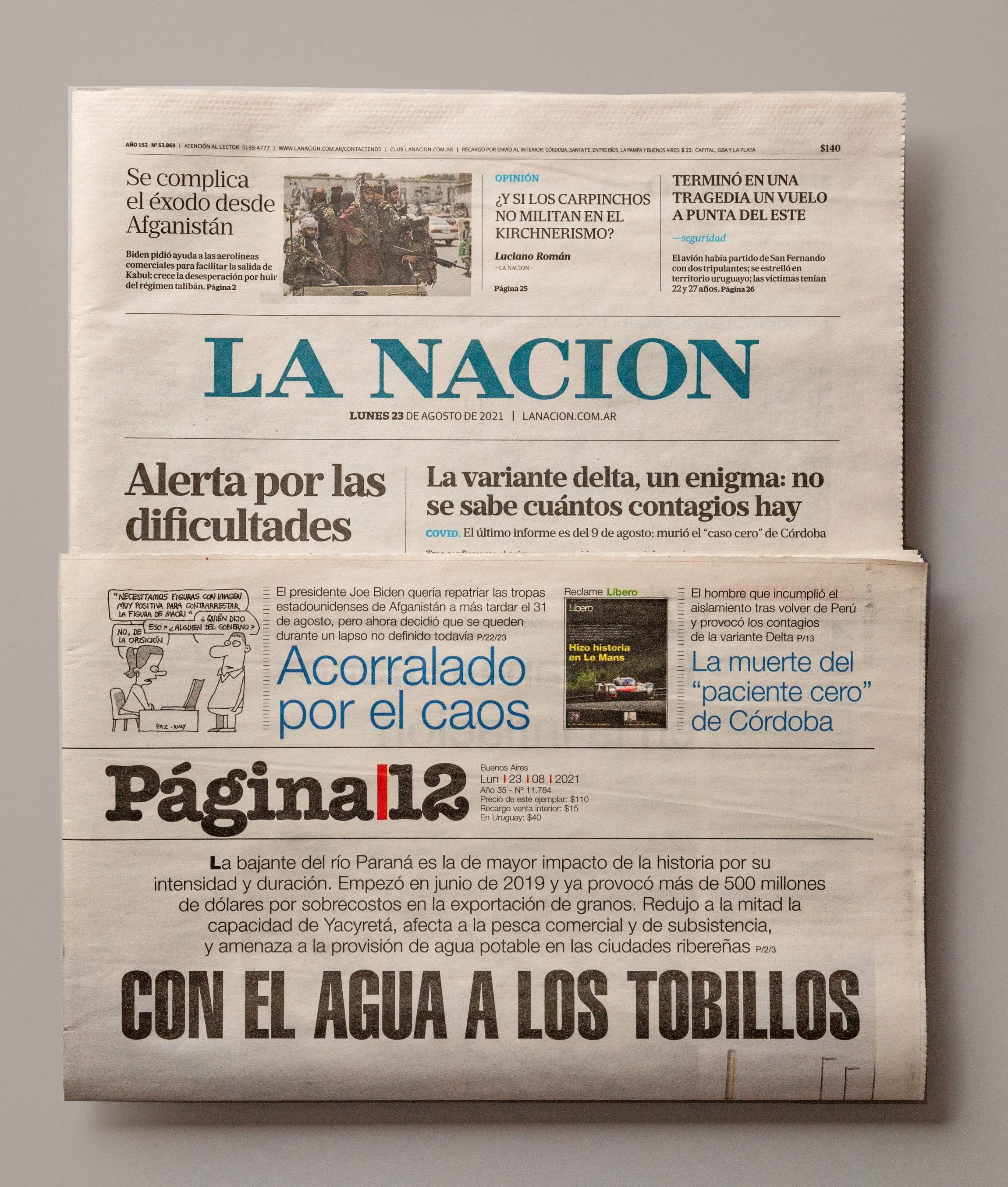 Legacy players have also had to find ways to capture younger audiences. Perfil, the flagship tabloid-sized newspaper of Grupo Perfil, launched as a daily in 1998 and later morphed into a weekend paper. Today it is proud to be "an innovative journalism watchdog" reporting from every side of the political spectrum, says digital director Agustino Fontevecchia, the third generation in charge at the media group. Despite its old-school Koenig & Bauer printing press being proudly displayed inside the newsroom, the group has expanded well beyond the printed page to reach different demographics. "Perfil.com has 20 million unique monthly visitors but we also have three TV channels and digital radio," says Fontevecchia from his office in the Barracas neighbourhood. "There's a gung-ho attitude of making things happen with very little; I presented a daily newscast with next-to-no budget and zero camera experience for eight months but we held it together – then brought in the professionals to continue the job."
Budgets are not huge but ambition in the city's media scene isn't lacking. "There's certainly never a dull moment in the newsroom," says Heguy back at elDiarioAR. Her publication is also evolving at a brisk pace: in June, elDiarioAR published its first subscriber-only print magazine, a 92-page quarterly entitled Convivencias. Despite the ever-looming threat of economic setbacks, her company has stayed creative and buoyant. Journalistic integrity, paired with an enterprising spirit, has allowed her title, and many others around Buenos Aires, to overcome many difficulties and has brought a fresh attitude into ideas about what the future of media could look like.