Helsinki to Noormarkku / Finland
Design destination
In the first of a new series of journeys, we hit the road and head to the village of Noormarkku, western Finland, in search of superlative Finnish design.
Helsinki is a global design capital but much of Finland's best art and design can be traced to its rural hinterlands. There's no place that exemplifies this better than the Ahlström Ironworks in the village of Noormarkku in western Finland, which is why a weekend pilgrimage here will suit design-minded travellers. The area also acts as a window to the Nordic nation's architectural past, with several buildings by fêted Finn Alvar Aalto. Bags packed? Then we'll begin.
---
Helsinki to Salkola, Nuutajärvi and Noormarkku
Day one
As we head out of the capital, it doesn't take long before the landscape turns into a patchwork of villages and fields of wheat and barley. The motorway becomes a single-lane country road lined with birch trees and pines as we leave Helsinki behind. On the way to Noormarkku, we stop for a dip in Lake Salkola, 96km northwest of the city, and a short amble in Torronsuo National Park. We also buy strawberries from a streetside vendor before visiting the glassworks in the village of Nuutajärvi, a 50-minute drive from Salkola, where Finnish glass-makers such as Kaj Franck and Oiva Toikka once huffed and puffed.
After a clear run for the remaining 135km, we arrive in Noormarkku on a sultry afternoon. The Noormarkunjoki river divides the verdant landscape and the scene has a stately air thanks to the tree-lined paths that lead to manicured gardens and mansions. Along with the grand buildings there's a red sawmill and a grey-brick ironworks that remind visitors of how the nation's reputation for design was forged here by the Ahlström family, who once employed some 15,000 people in the region.
Helsinki to Salkola (96km)
Salkola to Nuutajärvi (65km)
Nuutajärvi to Noormarkku (135km)
Address book

Swim
Beach at Lake Salkola
Valtatie 2, Somerniemi
Walk
Torronsuo National Park
nationalparks.fi
See
The Nuutajärvi Glass Village
nuutajarvi.fi
Stay
Ahlström's Ruukki
ahlstrominruukit.fi
There's a sloping road leading up to a coniferous forest in which sits a white limestone-and-wood villa that's smaller than many of the other houses here. This is Villa Mairea, one of the purest examples of 20th-century Finnish architect Alvar Aalto's style. Its former inhabitants, industrialist couple Harry and Maire Gullichsen, gave him free rein and an almost unlimited budget. "The amount of details to study here is mind-blowing," says Saida Lindroos, executive director of the Villa Mairea Foundation, which looks after the building.
"Almost everything has been designed by Aalto and his wife, Aino," says Lindroos. Many pieces, such as the oak benches in the music room, are site-specific and unique. Other pieces, such as the birch-legged sofa, were designed for the villa but were later mass-produced by the Aaltos' furniture brand Artek.
Mairea is also a treasure trove for art lovers. Paintings by the likes of Picasso, Matisse, Modigliani, Warhol and Léger can be found all over the 800 sq m villa in a collection that has few equals in Finland. "This is what surprises our visitors the most," says Lindroos. "They come expecting to see mainly design and architecture but find themselves marvelling at the art as well."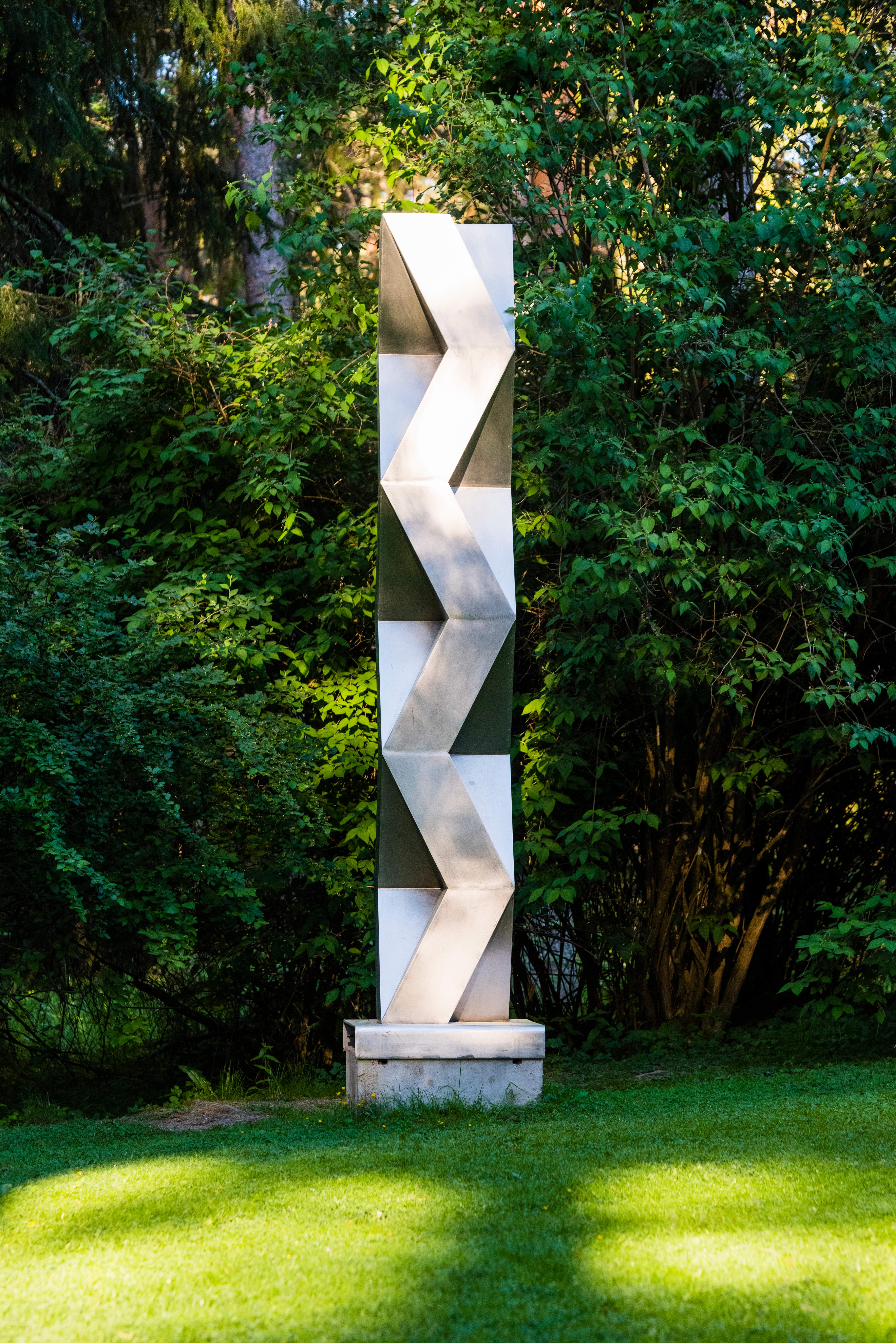 Aalto's story is linked to this area in other ways. A few years prior to the completion of Villa Mairea in 1939, Gullichsen, the Aaltos and art historian Nils-Gustav Hahl founded Artek to standardise and commercialise the production of the Aaltos' furniture. Over the years the business grew into the well-known company that it is today. Some of the prototypes for Artek pieces, such as Tea Trolley 901, Stool 60 and the Hall Chair 403, are still in the museum housed in the former ironworks, which also features a vast collection of glass works by prominent Finnish sculptors and designers, such as Timo Sarpaneva and Tapio Wirkkala, as well as by design brand Iittala, which the Ahlströms owned for most of the 20th century.
As the first day of sightseeing draws to a close, we sit down for a dinner of potatoes, Baltic herring and asparagus at the castle-like Havulinna buildings, which are our accommodation for the night. As the sun sets over the river, we retire to the veranda of the 1901-built art nouveau edifice and wonder if its architects might once have stopped in this very spot to marvel at the same stirring views.
Noormarkku to Forssa and Helsinki
Day two
We start our second day with a breakfast of rye bread and coffee at Havulinna. Day two is devoted to exploring the architectural riches and great outdoors that define the estate. It's still owned by the Ahlström family, who started opening up the area to visitors 10 years ago. "We grew up here and it means a lot to us that it stays the way it is," says managing director Peter Ahlström.
The estate receives just 10,000 or so people a year and some of its buildings remain off-limits. Yet photographs of visits by the king of Sweden and a UN secretary-general underscore the village's importance to Finnish diplomacy. It's also a source of inspiration for designers and a great place to spend a weekend. "We're proud of the art and design but we also want to offer a wholesome experience," says Ahlström. "You can hike, ride horses, play golf, go kayaking and enjoy our saunas."
There's certainly a lot to see here. The Ahlström company's colossal 1916 headquarters by Finnish architect Emil Fabritius blends classicism and art nouveau. Evert Lagerspetz's 1881 renaissance-revival villa Isotalo houses a work by turn-of-the-20th-century painter Akseli Gallen-Kallela, a close friend of founder Antti Ahlström. And the stone villa Havulinna, by Swedish architect Gustaf Adolf Lindberg, is a textbook example of Finnish art nouveau.
In the Noormarkku Club restaurant, chef Jukka Luojukoski is working on a new menu that relies on seasonal produce, such as morel mushrooms and chanterelles from nearby forests, and pike. "We source more than 80 per cent of our ingredients from the area," he says. "A must-try is our elk tournedos from regional hunters, which I once cooked for Ban Ki-moon. He loved it."
After refuelling we make for the Ahlström Ironworks, a vast estate that would take two days to see in its entirety. "This was once home to Finland's mightiest business empire, with a passion for art and design," says guest relations manager Tiina Rajala. "I encourage visitors to go slowly. Take a long walk along the river, breathe the country air and you'll begin to sense a bygone era."
As we head down country roads for the 260km drive back to Helsinki, there is a sense that our trip took us back in time as well as across the country. We stop in the town of Forssa and settle at Ravintola Villa for seared salmon, coffee and a few moments to digest all that we've experienced. The Ahlströms' legacy, overlooked for so long, seems to live on in the ageless designs we've seen and the retelling of their stories. This might not be an established design pilgrimage but that's likely to change, which is why now is the time to visit this under-explored corner of Finland.
Day two

Noormarkku to Forssa (145km)
Forssa to Helsinki (118km)
Address book

See
The Ahlström Ironworks
Laviantie 14, Noormarkku
ahlstrominruukit.fi
Walk
The grounds of the Ironworks
Start at Laviantie 14, Noormarkku
Eat
Restaurant Villa
Hämeentie 7, Forssa
ravintolavilla.fi
Stay
St George Helsinki
Yrjönkatu 13C, 00120 Helsinki
stgeorgehelsinki.com
The travel desk
Northern Italy
Monocle reader: Can you suggest somewhere in northern Italy to strike out for the weekend – and not Milan this time?
Travel desk: Sounds like a case of post-furniture-fair fatigue. Luckily there are several treatment options. First, Portofino is a three-hour drive or two-hour train ride down the Ligurian coast. The new Hotel Splendido here is excellent and beyond the swanky harbour you'll find many humbler pleasures, such as the 1,000-year-old abbey of San Fruttuoso, a former monastery. If you're looking to really escape the crowds then head to the quiet fishing village of Portovenere. From its pier, take a small boat to the Locanda Lorena restaurant on the tiny island of Palmaria.
But what we'd really recommend is a trip to the shores of Lake Como, an hour north of Milan by road or a quick hop on the train, where the wind-tousled palms and rows of cypress trees signal your arrival to somewhere rather special. Here are a few other lakeside options. 
1.
Do
Hotel Il Sereno spa
Torno
Designed by Patricia Urquiola, the spa here is a uniquely appealing affair, with soothing grey granite interiors, Urquiola's own playful furniture designs and an infinity pool at the lake's edge.
serenohotels.com
2.
Eat
Villa Cipressi
Varenna
Grab an outdoor table overlooking the lake amid the antique villa's lush gardens of iris clusters and trellises of wisteria.
hotelvillacipressi.it
3.
See
Villa Carlotta
Tremezzina
Hop on a ferry to this late 17th-century villa to visit the gardens and to glimpse the lake as it was once experienced by the Romantic-era poets and Grand Tour travellers.
villacarlotta.it
Opened in 1957 and now run by Adriano Monti and his wife Mariella, this is a one-stop shop for well-cut clothes, from Zanone pullovers to Aspesi blazers and the shop's own line of jumpers and knitwear.
agiemme.com
5.
Stay
Grand Hotel Tremezzo
Tremezzina
Expect plush rooms in this art deco palazzo and be sure to make the most of aperitivo hour by the pool.
grandhotel
tremezzo.com
---
To help him open the Runo hotel in a 1912 art nouveau building in Porvoo, owner Erkka Hirvonen hired interior designer Joanna Laajisto. "The objective was to design a hotel with a warm, modern rustic feel," says Laajisto. "Every detail was considered." Natural materials such as wood, leather and stone lend the hotel a serene feel, while classic pieces from the likes of Nikari and Paavo Tynell are found throughout the 56-key property.
runohotel.com
---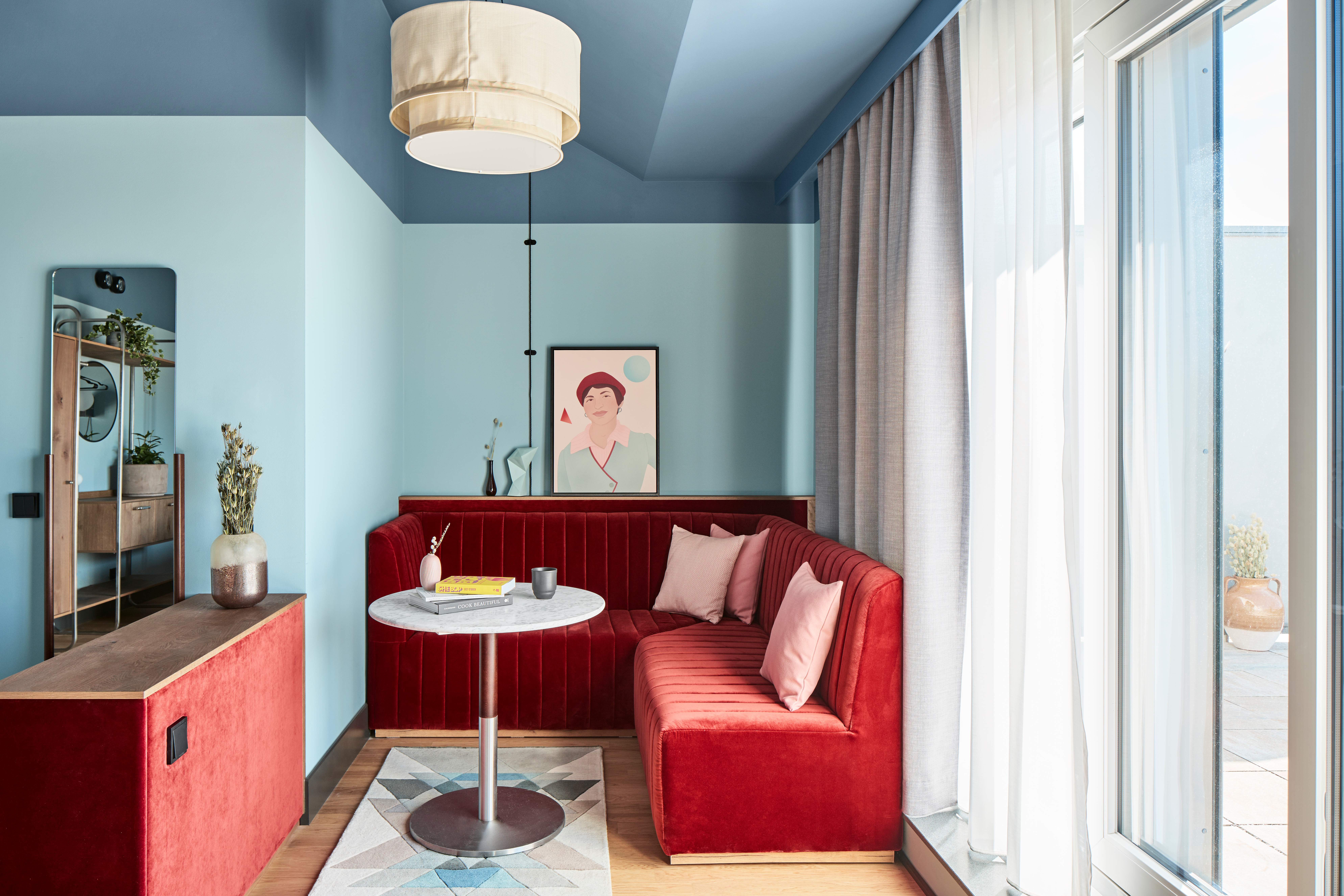 "I wanted a hotel to reflect the culture of the city, where I could stay for a week or more," says Eric Jafari, co-founder of Schwan Locke, a 151-room apartment-hotel designed by London and Los Angeles interiors studio Fettle. The mid-century colour palette and modernist furniture are enhanced by work from Munich artists. Communal spaces include a bar and restaurant. 
lockeliving.com
---
Cap Karoso
Sumba, Indonesia
Evguenia and Fabrice Ivara left their life in Paris behind to open a hotel on the Indonesian island of Sumba. Here they tell us more about the Cap Karoso, a 47-room and 20-villa project opening in spring 2022.
Why Sumba?
Fabrice: We were looking for a place with a nice culture and beautiful beaches but still quite accessible. We were heading to Bali but fell in love with Sumba.
Evguenia: It has a culture that you have to cross the world to experience. You can find nice beaches in Corsica or Greece but curiosity is a reason to cross the world. And in that sense Sumba is the perfect destination.
How does Cap Karoso embrace sustainability?
Fabrice: We have louvres on all our windows, an organic roof to decrease electricity consumption, a water treatment system and solar panels. And we'll grow 90 per cent of our food on our farm.
How would you define luxury?
Evguenia: To me it's about the effort put into everything. It's putting in that thought and time to create something that leaves a mark for life.
capkaroso.com
---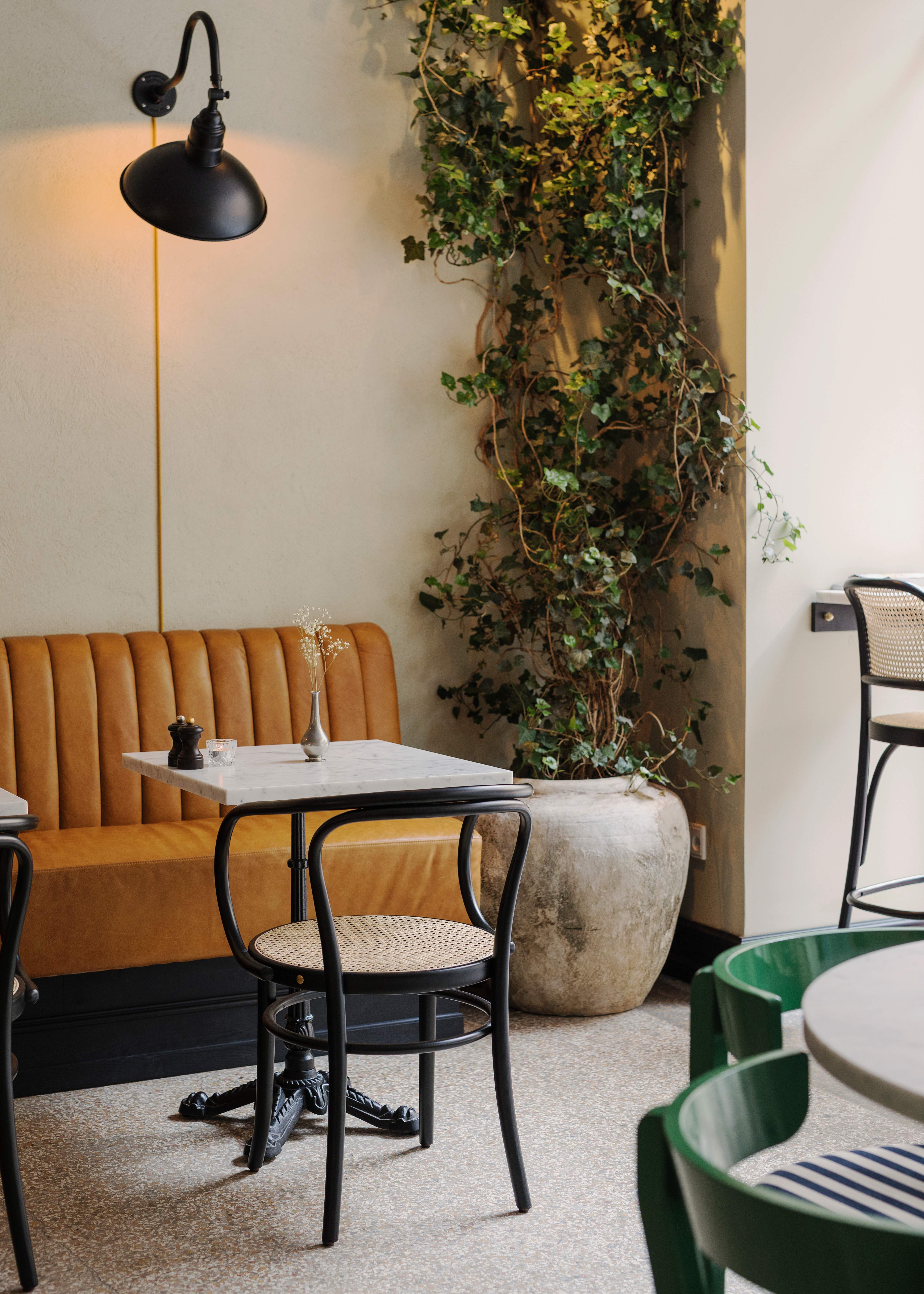 Restaurant group Copenhagen Food Collective (Cofoco) has stepped in to fill a gap by opening a new hotel. Located in buzzing Vesterbro, its 88 well-appointed rooms have artworks, custom furniture and woodwork made by Danish artisans. There's an inviting café with fresh pastries and organic coffee, and a courtyard where guests tuck in to light meals or pick from an organic wine and cocktail list. "The property is best described as a small Parisian-style hotel with a Copenhagen sense of space and time," says Cofoco CEO Christian Lytje. The hotel has stayed true to the group's sustainable message – all the electricity is generated from green sources and by Cofoco's very own solar field.
coco-hotel.com
---
At Mama Roma, guests can expect all the amenities and services that the Paris-based Mama Shelter group has become famous for, such as a vast selection of films, "including adult only". The irreverence and playful details of every one of the 217 rooms housed on a workaday street in Prati should work well.
mamashelter.com