IAA Mobility / Munich
Getting into gear
The motor-show format has stalled recently but a new approach could help the industry turn in an exciting direction. Here's our steer from Munich's IAA Mobility.
It has been a stop-start few years for international motor shows. Even before most large trade fairs were put on ice by the pandemic last year, some manufacturers were starting to swerve them altogether. It was in this context that Germany's newly reimagined and relocated flagship motor show launched in early September. The iaa Mobility 2021 in Munich aimed to prove itself a worthy successor to the old show in Frankfurt and to make the case to auto-makers, the press and the public that such events were still worth the journey.
The name offered a clue to the show's strategy and it was one that many motor companies seemed to be keen on. These days it's all about mobility: how we get to where we're going and having the right mode of transport for the right moment, whether that's an e-bike or an electric minibus. But this doesn't mean that the major players have forgotten about cars. At the show, they remained front and centre. The big difference was that most of the headliners this year were electric.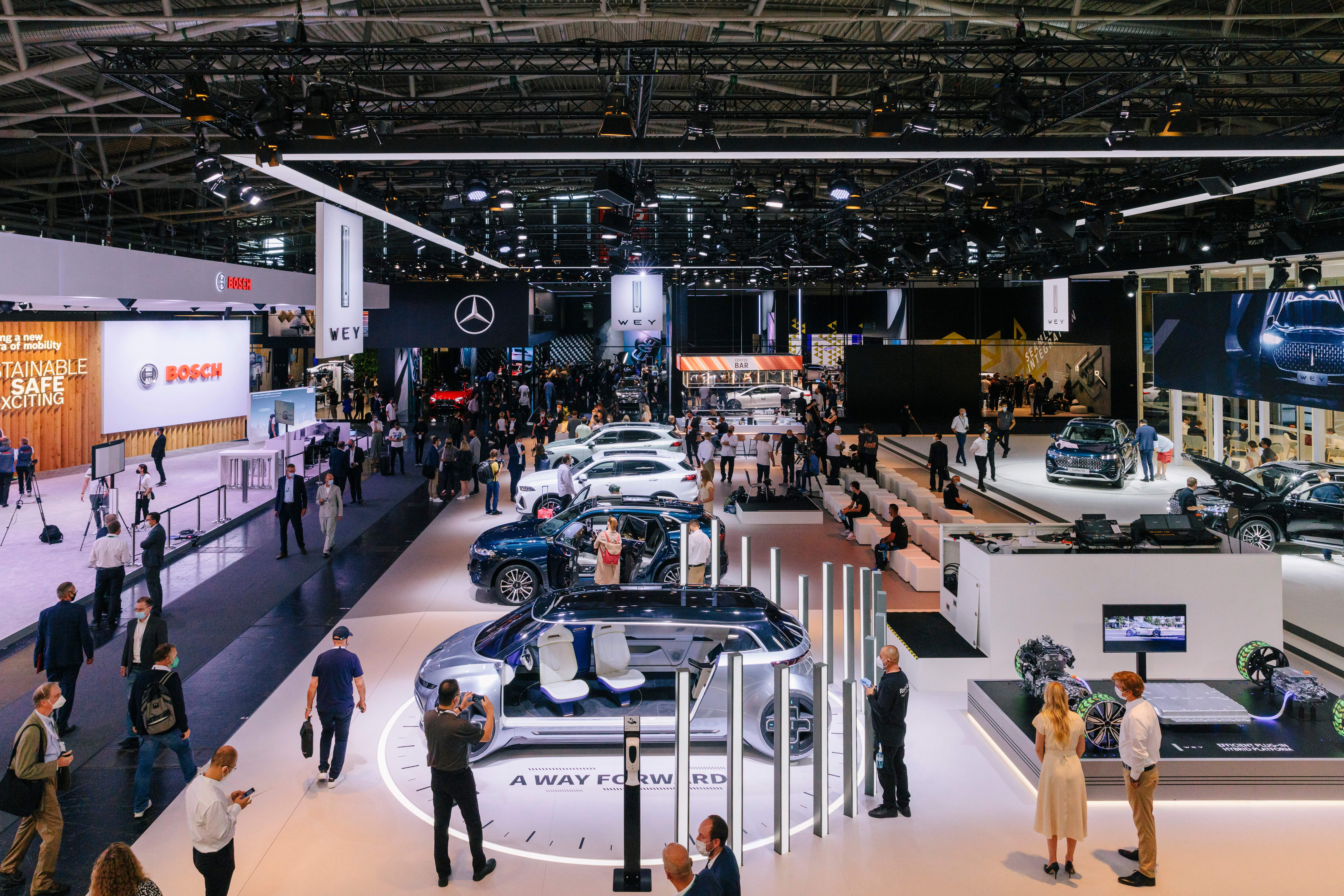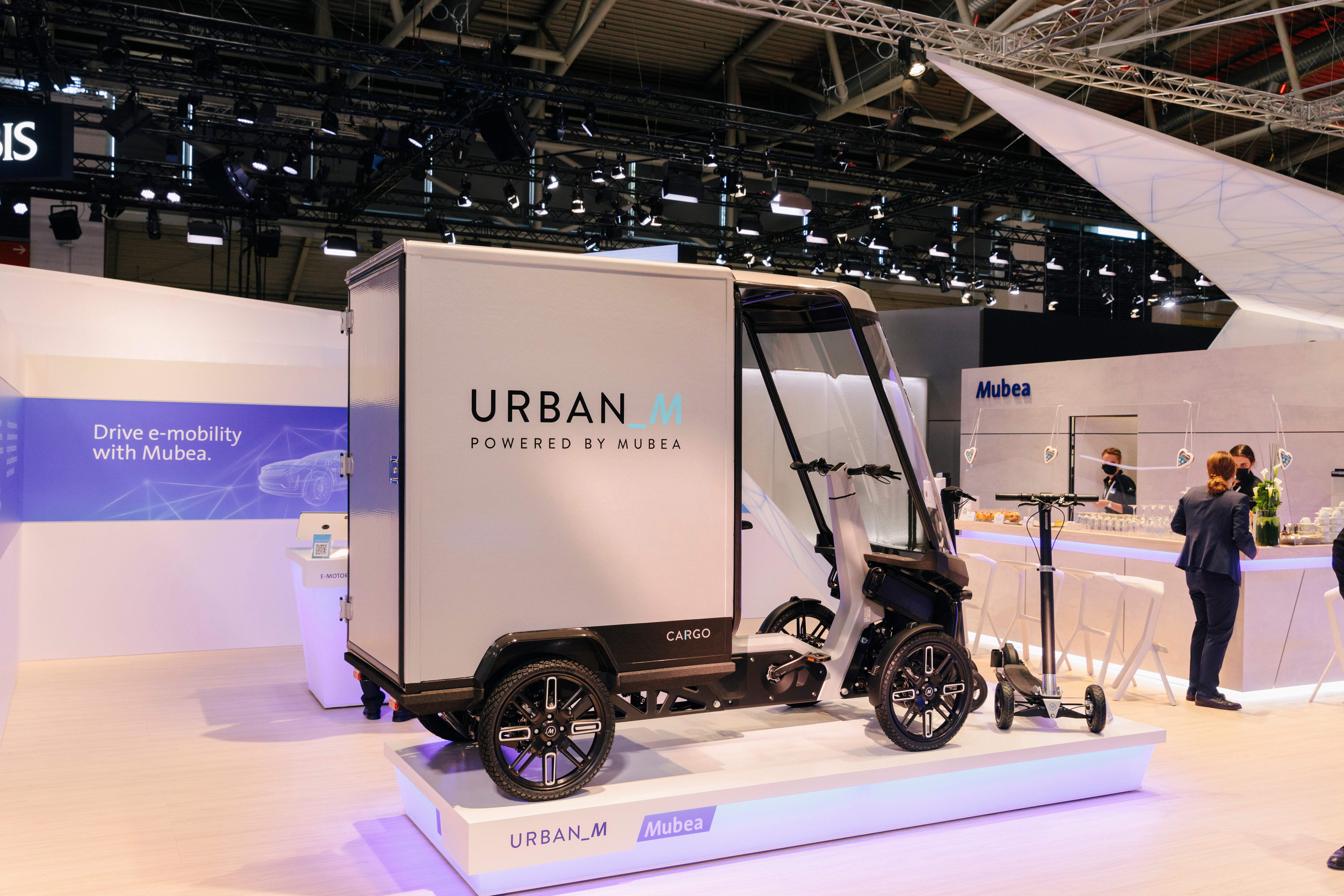 The show also featured some interactive or immersive experiences, with test drives and outdoor demonstrations available. In that respect, iaa Munich was a welcome change from the conventional car show dominated by static, don't-touch displays. And it took visitors well beyond the main location in exhibition halls, with off-site suites and displays in the city centre hosted by car firms and a so-called "Blue Lane" connecting them. Though this had the effect of splitting our attention between multiple spaces, it showed that the organisers were trying hard to redefine what works for a contemporary car show.
Most eyes were on the latest electric-vehicle releases coming from big car brands, especially the Germans. Those line-ups look increasingly diverse, with new launches in the luxury and performance sectors. The days of electric vehicles mainly being cute city cars and oddball concepts are long gone – and everyone seems rather grateful for that.
In the past few years, many carmakers have launched petrol-free models that are a significant leap forward from their predecessors. These aren't just the same old cars with an electric engine thrown in; they're completely reconceived and built around the unique requirements and possibilities of electric engines. Mercedes-Benz has lately been one of the most aggressive companies in this respect. At this show, it launched several new electric cars in its EQ range, along with some concepts. "We invented the automobile," said Britta Seeger, head of sales and marketing at Mercedes-Benz and a member of the Daimler board. "Innovation is in our genes. We have been at the forefront of change and this is what we believe we need to continue to do. And it's not only taking the steps for us as a company but the customers as well. This is what they're asking for."
Audi isn't resting on its laurels either. Having recently launched a number of electric crossover models, it attracted attention in Munich by presenting its vision of the future in the form of the Grandsphere concept, with its allusion to driverless travel. Autonomous vehicles may be further off than many suggested a few years ago and the technology still faces technical and regulatory hurdles. Automakers, however, are still pursuing it.
And what about bmw? It went all out by showcasing a fully recyclable concept car alongside many others.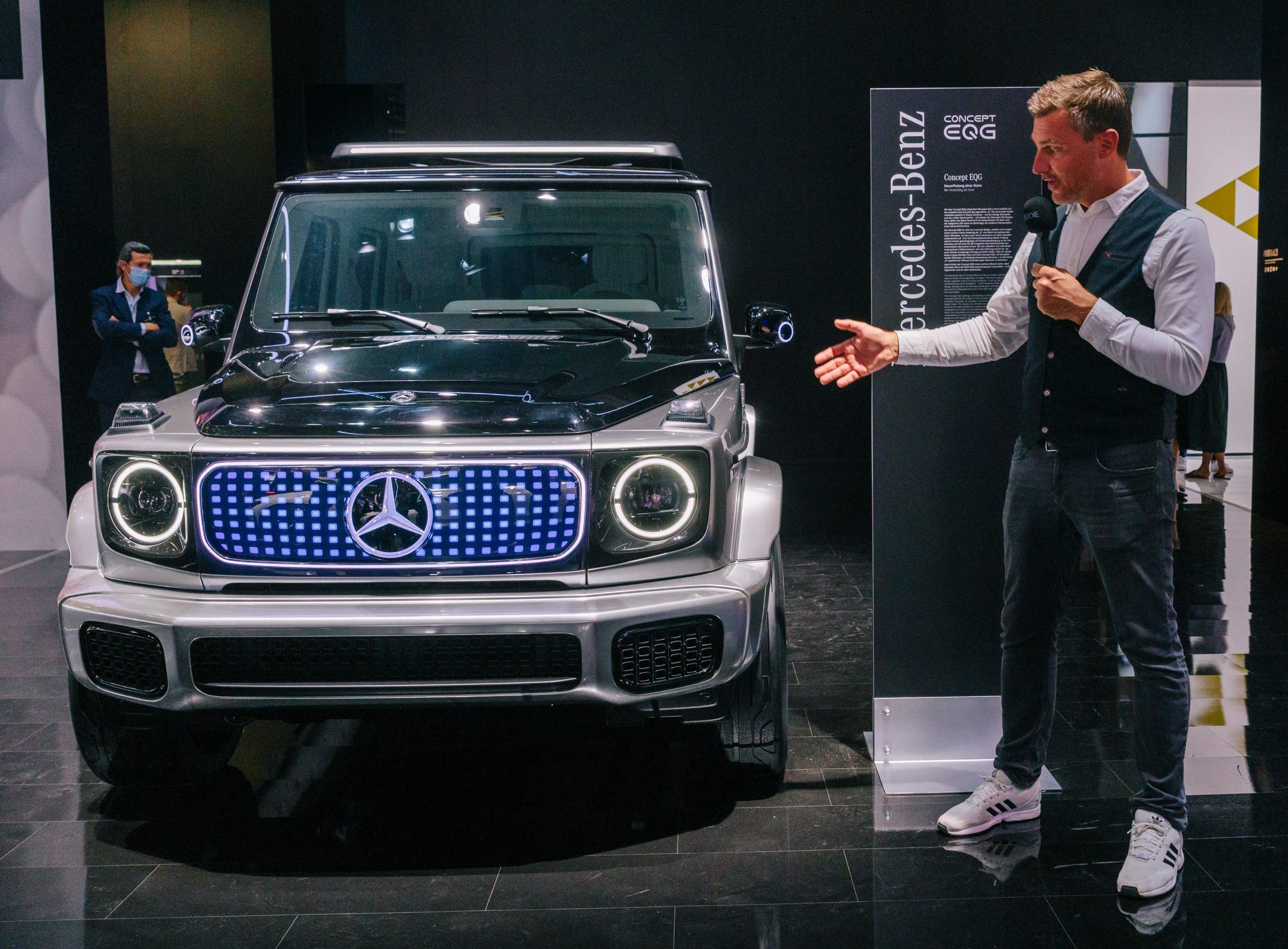 It wasn't just the German heavyweights dominating. The South Koreans made a strong impression, in particular Hyundai and its luxury brand Genesis, both of which are working hard to convince Europe that they can compete with the Germans not only for reliability but also for luxury and fun: cars that transport you physically and emotionally.
"We invented the automobile. Innovation is in our genes. We have been at the forefront of change and this is what we need to continue to do"
Genesis in particular took an intriguing approach at the show, opting to launch a showroom in the centre of Munich and hosting agenda-setting talks and activities from there. The studio marked the official entry of the South Korean luxury marque into the heartland of the German car market. Genesis is seeking to redefine the experiences of buying and owning a car, wooing customers not only with desirable vehicles but also a promise to make the shopping experience transparent and pleasurable. Genesis is confident that once people get a taste, customers in Germany and the rest of Europe will bite.
"The German market is the most competitive for premium cars," says Dominique Boesch, managing director of Genesis Motor Europe. "We believe that with our approach, we will get noticed and we will have customers interested in our proposal."
Boesch mentions South Korean hospitality culture and how a guest expects to be treated in someone's home. "That's the way we would like the people visiting us to feel," he says. "We want you to feel comfortable and we want to support you. It's about simplicity, genuine care and making the customer's life easy."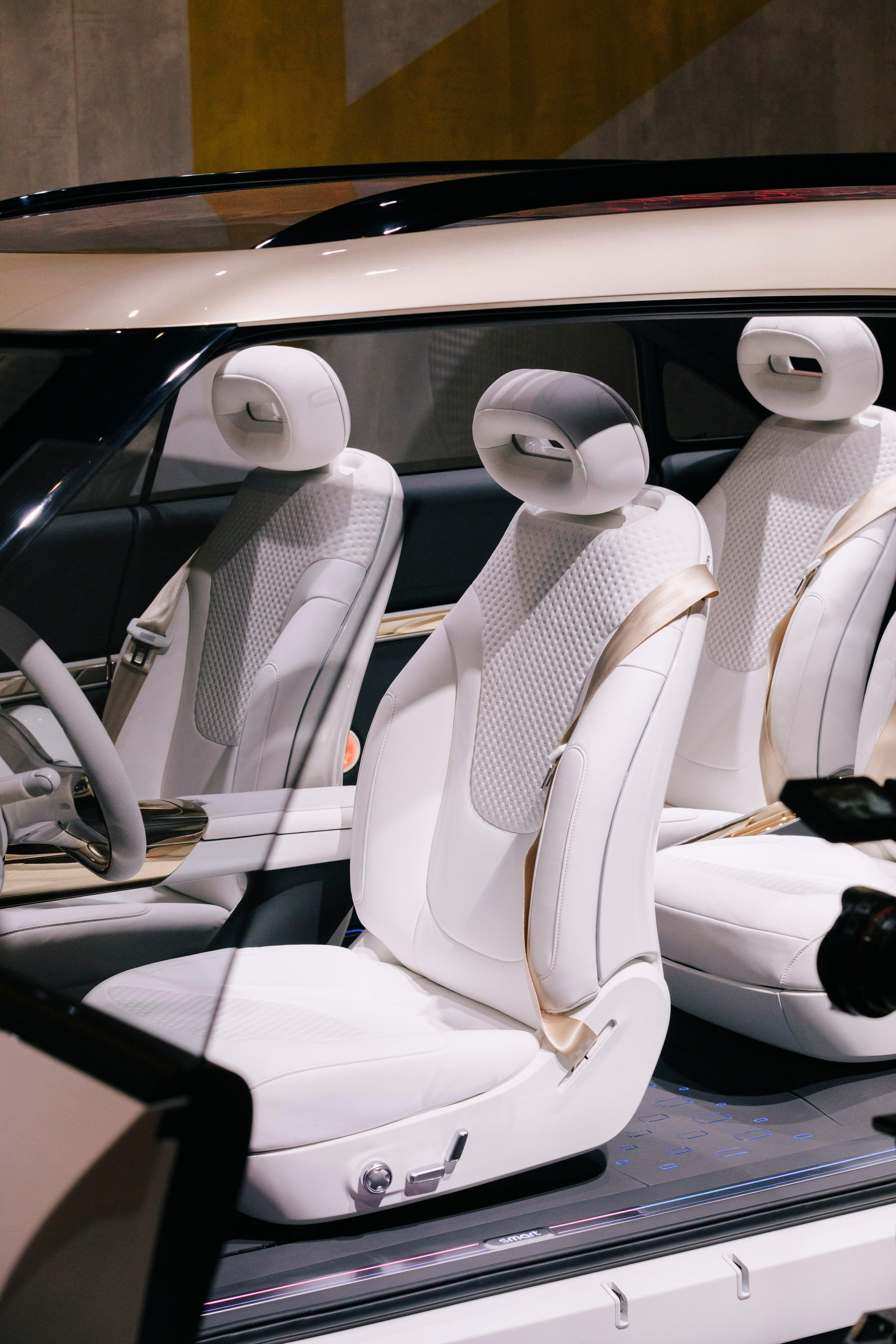 There's plenty of excitement and clearly an increasing demand for electric cars, as drivers realise just how much better they are becoming to drive and spend time in. Manufacturers are realising that they need to deliver them across the market; emissions-free cars are due to take over the entire line-up of some firms sooner than the industry expected.
The conditions aren't quite perfect for auto brands just yet, however. Many of tomorrow's potential competitors waiting around the corner have never made cars or anything of the sort before but are now looking to change gear and get in on the action. The r&d war chests and clean-sheet approaches of companies such as Apple and Google are notable examples, and there has been a lot of buzz around a possible Apple car. Customers who already use such companies for other technologies are a huge potential market that could drive demand. We saw other companies that haven't traditionally been in the sector jump in too, with Bosch launching e-bikes, scooters and even a small car.
All of this focus is good for the industry and good for the motor-show model too. The more manufacturers realise that they have to innovate to stay relevant – just as iaa Munich itself has – the more we'll see a market for genuine mobility solutions.
Hitting the ignition: what was shown at IAA Mobility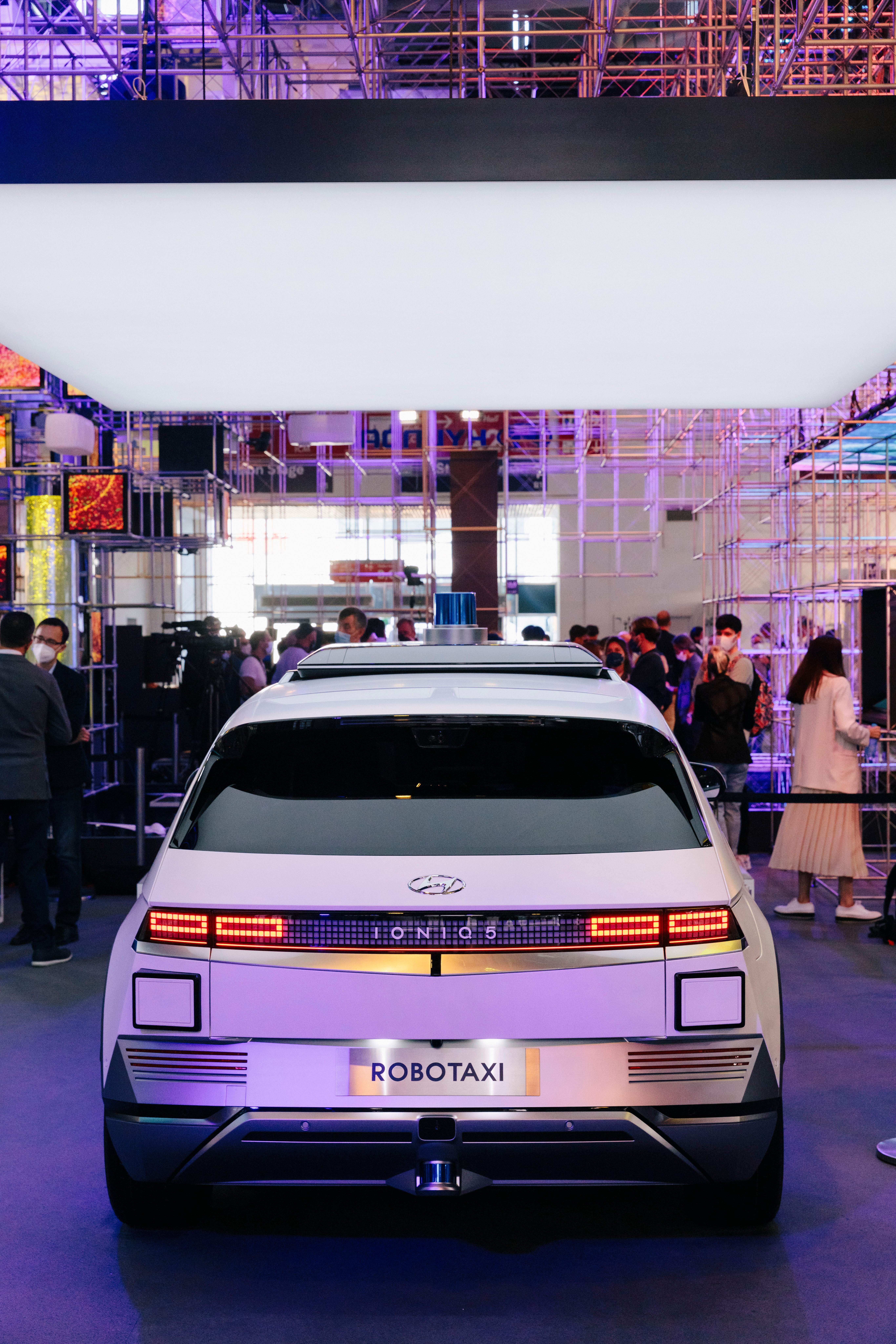 BMW's recyclable roadster
bmw has a couple of new electric vehicles ready to hit the streets: the i4 and the iX. The latter is especially eye-catching, with aggressive styling and an intriguing shape; it doesn't look like an suv but is a roomy car on close inspection. But the big splash was made with the i Vision Circular, which is completely recyclable. It's an important statement for bmw to make in an industry where many are talking about cutting emissions but few are addressing the question of the entire lifecycle of a car and its components. It's not just talk either: this concept uses a different method for fastening parts together, 3D-printing and much more. It also showcases some futuristic ideas for driver interface, such as a 3D-printed dashboard structure designed to replace a touchscreen.
Audi's electrifying concepts
The big move at the show from Audi was to unveil the Grandsphere concept, a sort of private jet for the roads. It envisions a living-room-like luxury space in which to travel, driverless. The brand also put an emphasis on charging technology and acquainting potential customers with what it has coming down the pipeline for those who might still have a little driving-range anxiety when it comes to electric vehicles. But perhaps the best move Audi made at the show was making the RS e-tron GT available for test drives. The 637-horsepower electric saloon is as fast as you would think. The electric vehicle sphere has certainly come a long way.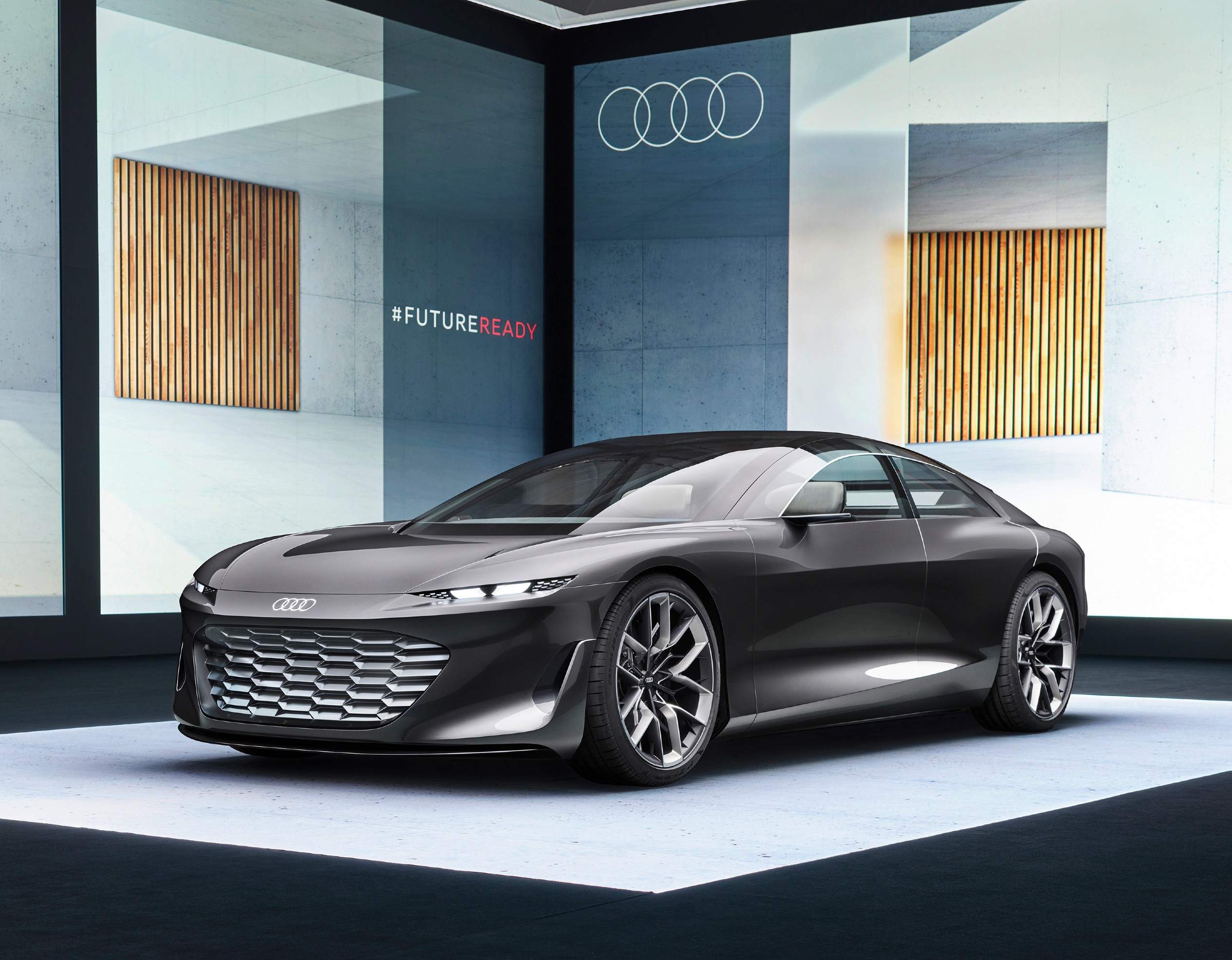 Canyon's e-bike crossover 
Well-known bicycle maker Canyon had a series of e-bikes on display and we especially liked the Roadlite:On in matte silver. It looks the part and delivers with functionality too: it's designed to be light enough to carry down a flight of stairs and versatile enough to ride for work or leisure. Also on show was Canyon's Future Mobility Concept, which looks a little like something Batman might drive if he were hoping to reduce his carbon footprint. Canyon says that it can do just about anything you need it to. The single-person cabin has enough room in the back for a child and some shopping, and, critically, it's protected from bad weather, a downside to urban cycling. It could go far.
Genesis opens Munich space
South Korean luxury marque Genesis took an intriguing route at iaa, opting to launch its Studio concept in the centre of Munich and holding most of its activities there. This space will be a permanent fixture, which puts it in line to compete with German brands. It's a bold move considering the competition. But Genesis is looking to do no less than redefine the car buying and owning experience, wooing customers not only with high-quality, desirable cars but also with a promise to make the shopping experience transparent, friendly and pleasant.
Mercedes' many marques
Mercedes-Benz has made it clear that it's serious about electric (see page 101), launching several new models at this year's show and announcing that it will offer a battery-electric alternative to every market segment it has a car for by next year. This year's mix of launches include an amg-branded electric performance car among more standard and practical models. But the ones that caught everyone's attention were electrified concept versions of the Daimler Group all-stars, the Maybach and the G-Wagen. The enormous red and silver Maybach dominated the stand, while the G Wagon looks the closest to being street-ready.
Microlino's handsome update
Anyone who sees a Microlino is likely to fall a little bit in love with it. The tiny bubble car with "space for two adults and three crates of beer" is a head-turner that's short enough to park sideways in the tightest of spots. A good range (up to 200km, depending on battery), a respectable maximum speed (90 km/h) and a €12,000 starting price make this attractive little vehicle practical too. And it's assembled in Turin. This is not the first time we've seen the Microlino but it has been refined and updated, and version 2.0 goes into series production soon.
Hyundai's iconic Ioniqs
The South Korean firm has made a big impact this year with the release of its Ioniq 5, a larger-than-it-looks beauty that resembles a futuristic design from the 1980s. The pure EV also happens to be a practical family car with plenty of range. This is the first of many models to come using Hyundai's all-new electric vehicle platform and it will be exciting to see the others. The Ioniq 6, meanwhile, is a smaller car that is also sure to turn heads (this is still a concept car but a production model is due out soon). It calls to mind zippy Japanese models of the 1990s. Hyundai announced that it will stop selling fossil-fuel cars in Europe by 2035 but with such appealing EVs rolling off its lines, it's no doubt driving up emissions- free take-up rates wherever the Ioniqs are hitting the road.
Smart's cosy collaboration
Smart has been fairly quiet of late with flagging sales and a need for some brand invigoration. Now the joint venture between Daimler and China's Geely is hoping that the Concept #1 might deliver some much-needed excitement around the brand. A larger but still compact crossover vehicle, a little bit raised off the ground and complete with a luxurious interior, it's a bet that even those who want small cars will be seeking something a little more spacious. Going electric-only makes perfect sense for a brand like Smart; the Concept #1 could be a success.