New opening / Lebanon
House and home
After being abandoned for 40 years, Villa Chamoun has now returned to its former glory as a hotel. We check in.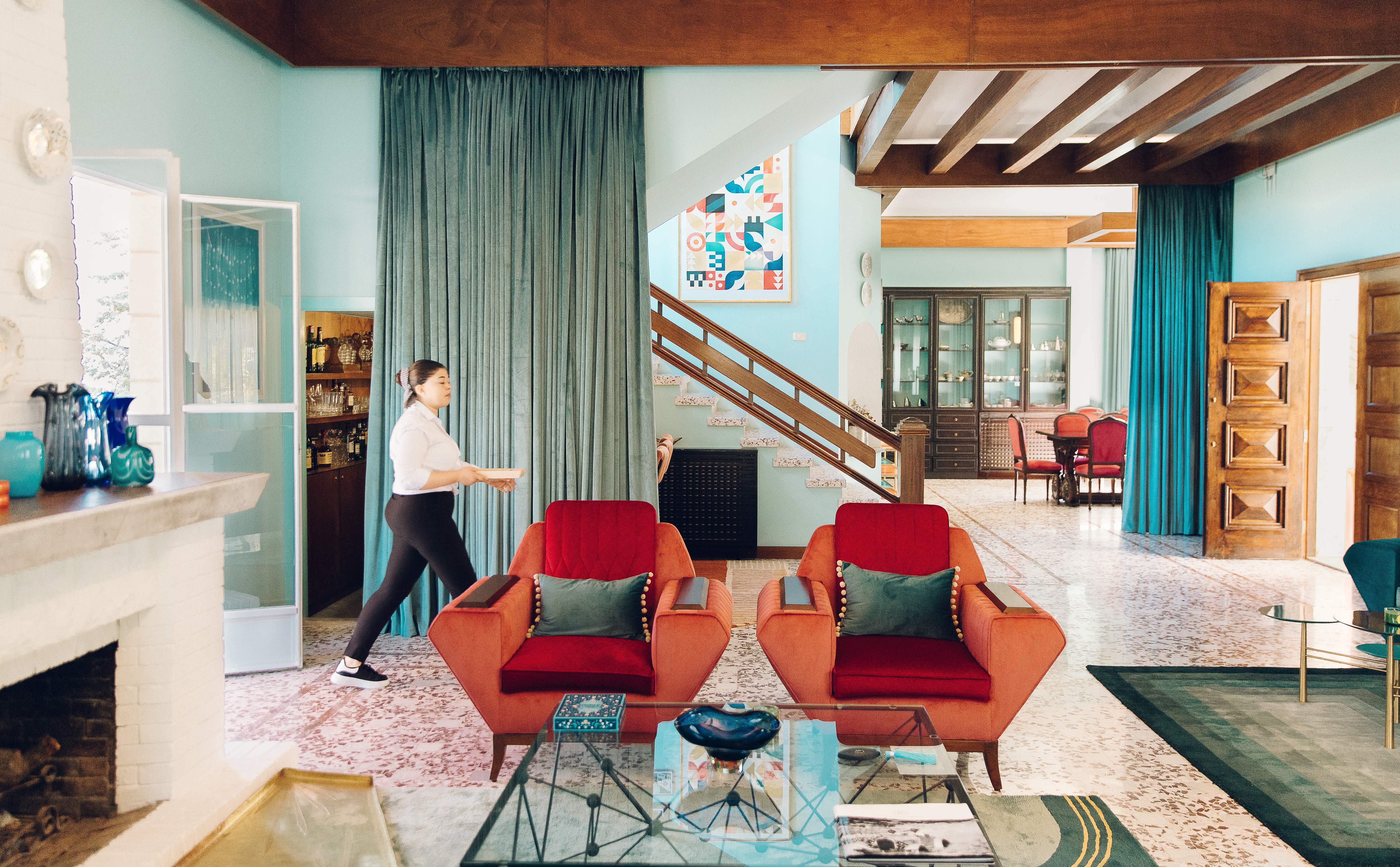 When Maria Bournassar was growing up in the Lebanese mountain village of Hasroun in the 1990s, there was one house on the steep main street that didn't look like the others. The children never knew who lived there; perhaps it was haunted. The house in question belonged to the Chamoun family. In the 1970s, Lebanese industrialist Toufic Chamoun decided to tear down the building that stood on the site before that house: his family's palatial Ottoman villa. In its place was built a modernist family home. Chamoun was hailed variously as a visionary and a madman. Home to his wife and eight children, the angular white stone structure became a social hub. Chamoun's grandson, Rony Zibara, remembers his time growing up there in the 1970s as a "beautiful era, full of glamorous people".
But in 1978, during the Lebanese civil war, that all changed when Chamoun was kidnapped. He never came home. "It crippled the family in many ways," says Zibara. "They plunged into mourning for 40 years." The family never went back to the house and it stood abandoned until a few years ago when Zibara's mother, Leila, made a request. "She said, 'Fix up that house for me before I die'," says Zibara, a branding specialist who was living between Paris and London.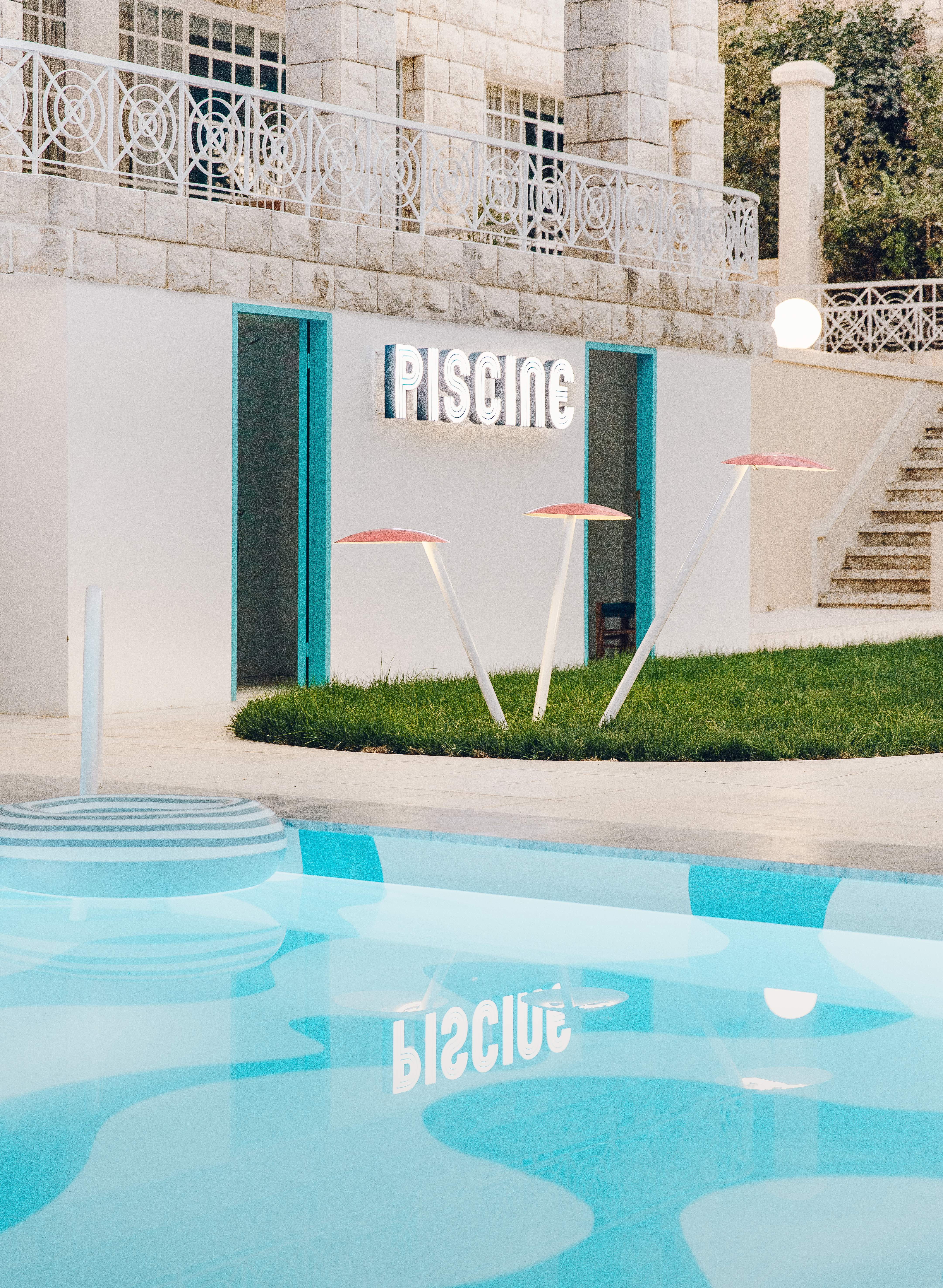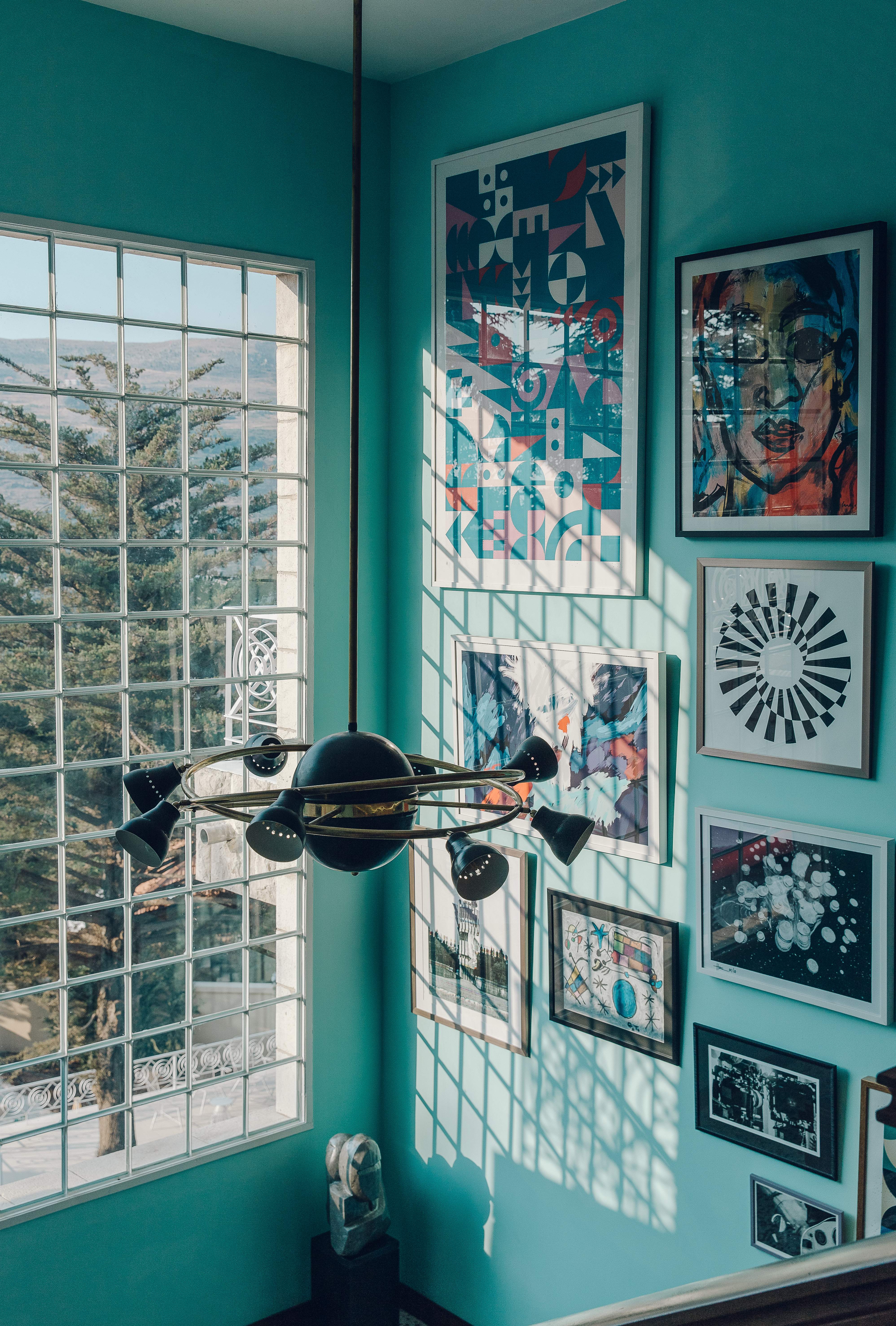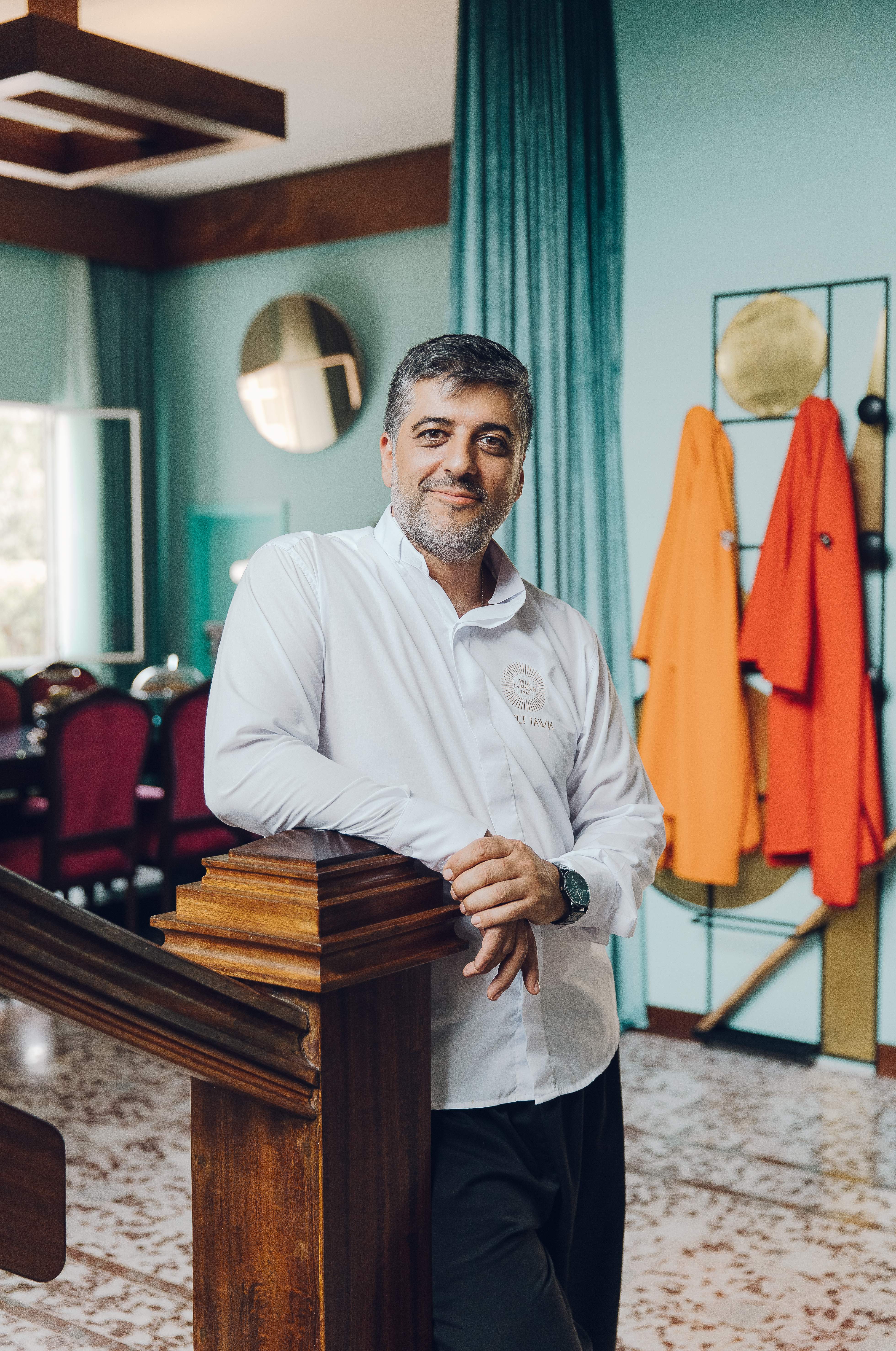 Villa Chamoun has been reborn. Bournassar and her husband Rodrigue Charbel worked with Zibara to overhaul the house into a nine-room hotel in just four months. They employed more than 70 artisans from the village, making the project a social initiative too.
"The irony is that I've never liked staying in hotels," says Zibara. "So I wanted the villa to feel like your own home." The house was transformed using bright pastels, vivid jewel tones and plush velvet. What was left from the 1960s and 1970s was salvaged, while Zibara designed new furniture in the spirit of the house and its history. In every room is a clothing rack topped with the silhouetted face of a woman with beehive hair, inspired by his memories of his aunt's hairspray cans. "It was about reimagining the 1960s for me, not making it a cliché," says Zibara. — lmo
villachamoun.com