Global / Global
Measure for measure
We profile 10 of the finest brands working in men's style today, from casual collaborations and peerless watch-making to bold contemporary footwear.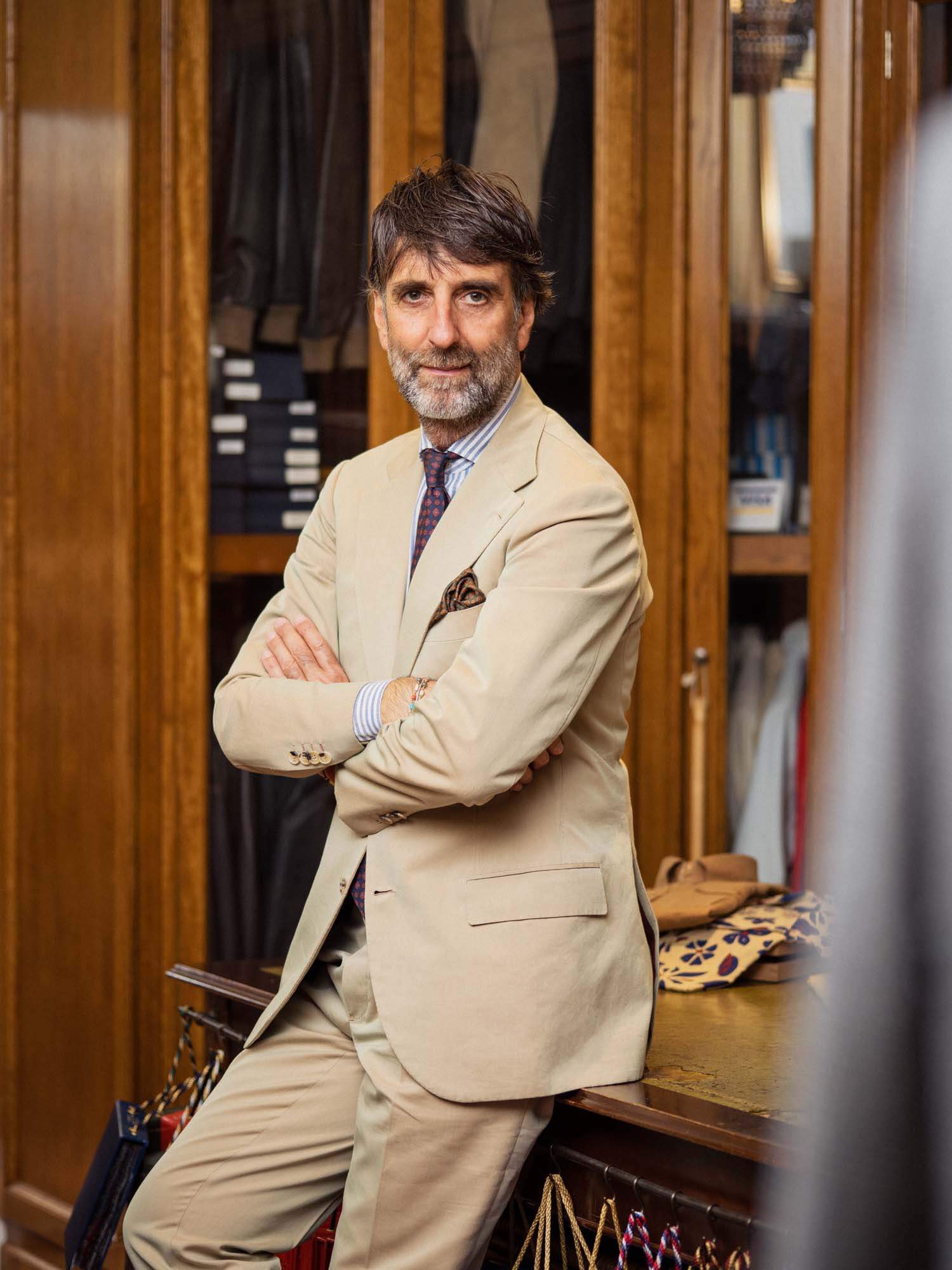 1.
Sartoria Ripense
Rome
Looking at the impeccably dressed Andrea Luparelli, it's hard to believe that he spent the best part of 10 years working for Italian energy company Eni. "It wasn't the work for me," he says. "This is my passion." In 2000, Luparaelli had a radical change of heart, resigning from Eni and starting a passion project "from zero" in tailoring. Sartoria Ripense was born: a compact shop that feels like "how a tailors used to be", according to Luparelli. His business model? Low production and entirely bespoke. "'Made in Italy' is important for tailoring just like it is for pasta, oil – for everything," he says, adding that his biggest market is France. "The whole world knows Italy as a country of excellence."
Luparelli, nicknamed "The Wolf" due to his long hair and beard, might have been new to the game when he started but it was in his blood. "My grandfather was a tailor and he worked at home," he says. "He died when I was 12 years old so I only inherited the passion. But there was some imprint there." Sartoria Ripense's team of nine includes several tailors and Luparelli's sister, who oversees the boutique side of the business that opened in 2006. The Via di Ripetta shop now stocks accessories from belts and socks to scarves, as well as select brands such as Barracuda and Martin Greenfield.
Recently, Luparelli launched an American-style baseball cap inscribed with the words "The Wolf", something that he said was done very much tongue in cheek. In light of relaxed pandemic dress codes, it took off. And, while hoping that Romans return to their debonair pre-pandemic outfits, Luparelli admits that he's thinking about launching a ready-to-wear line next year. "Sartoria Ripense is a phenomenon," he says. "It's a mood."
sartoriaripense.ecwid.com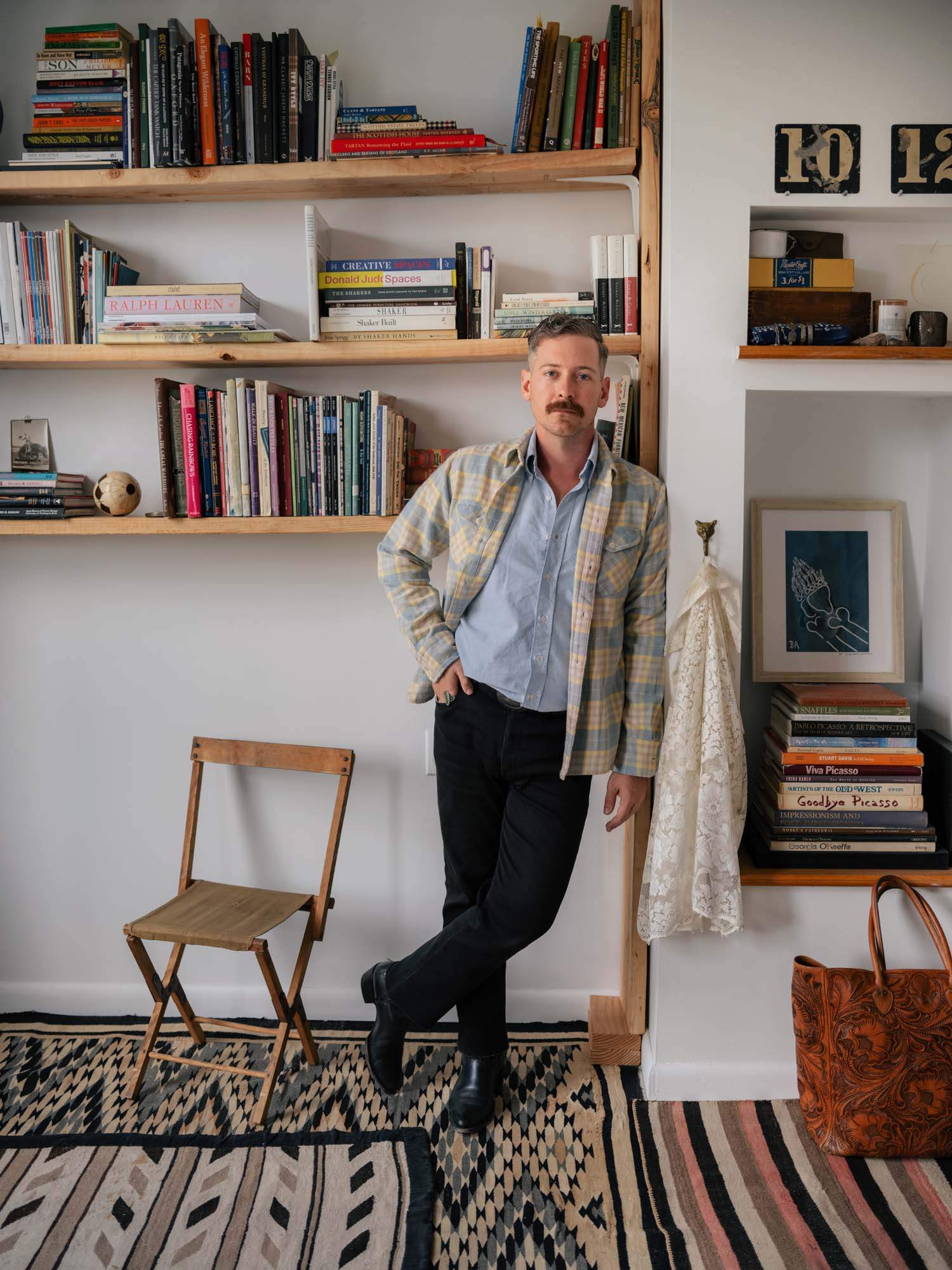 2.
Wythe
New York
Often, when young brands attempt to follow in the footsteps of the American menswear greats, they fall flat. Two-year-old independent label Wythe, however, has proven to be an exception to the rule. The brainchild of former Ralph Lauren textile designer and Texas native Peter Middleton, the brand takes a considered, nostalgic view of Americana, injecting fresh thinking into staples such as Oxford button-downs, khaki chinos and western shirts. "I didn't think of the brand as an exercise in Americana when I first started designing Wythe," says Middleton. "I guess there's just always going to be a subtle Southern feel because that's who I am and those are the clothes I like to wear."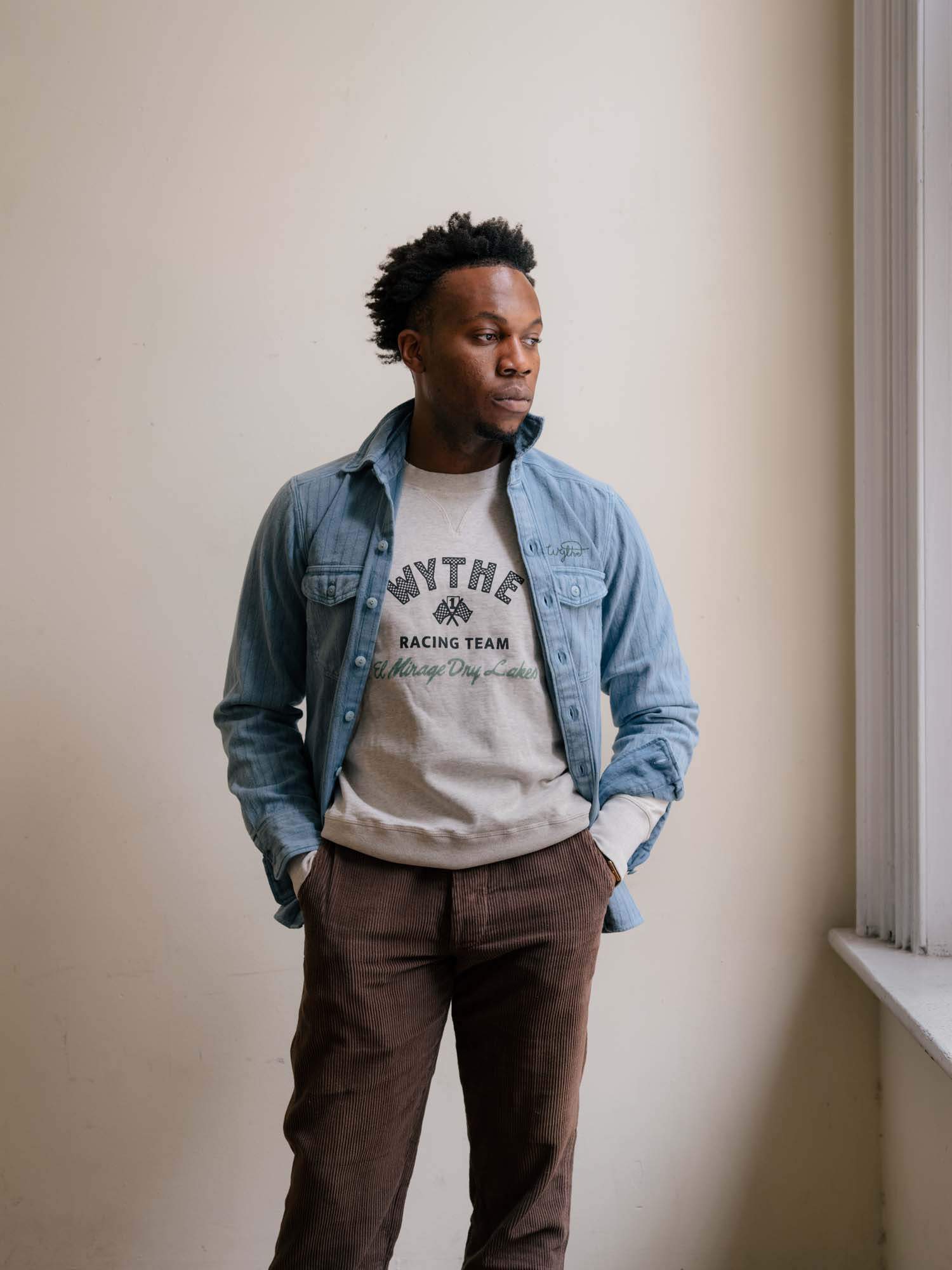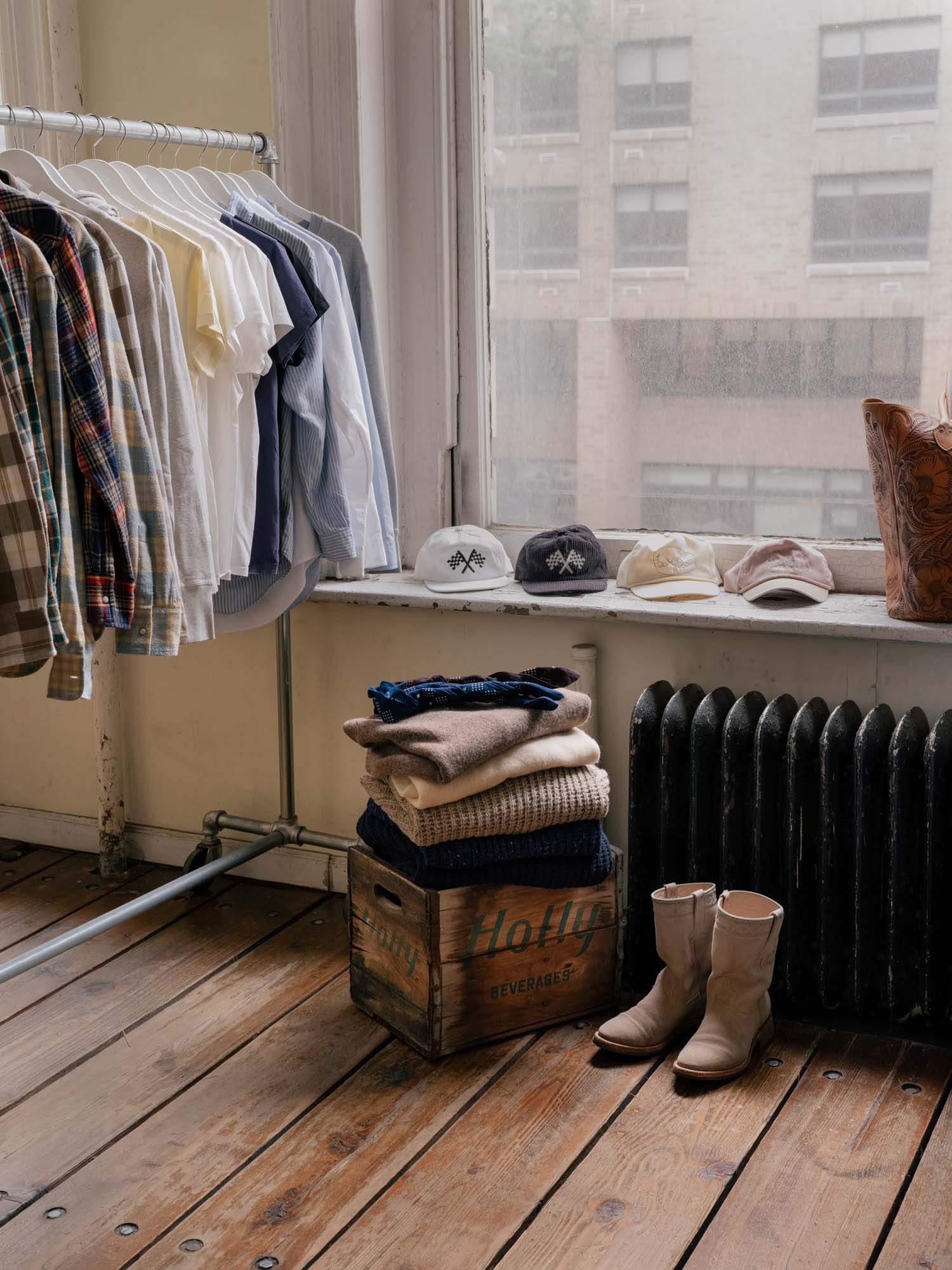 Middleton's textile expertise also informs his approach: "It always starts with the cloth, then I figure out the kind of story I want to tell in a garment." Wythe's signature pearl-snap western shirts are available in plush cotton moleskin for autumn or cooling tencel in spring, and overcoats are cut in mottled Irish tweeds. Middleton decided to run the brand full-time in the middle of last year. Now it has more than 12 wholesale partners and a growing online following. "The goal is simply to provide clothes that speak to men today," says Middleton. wythenewyork.com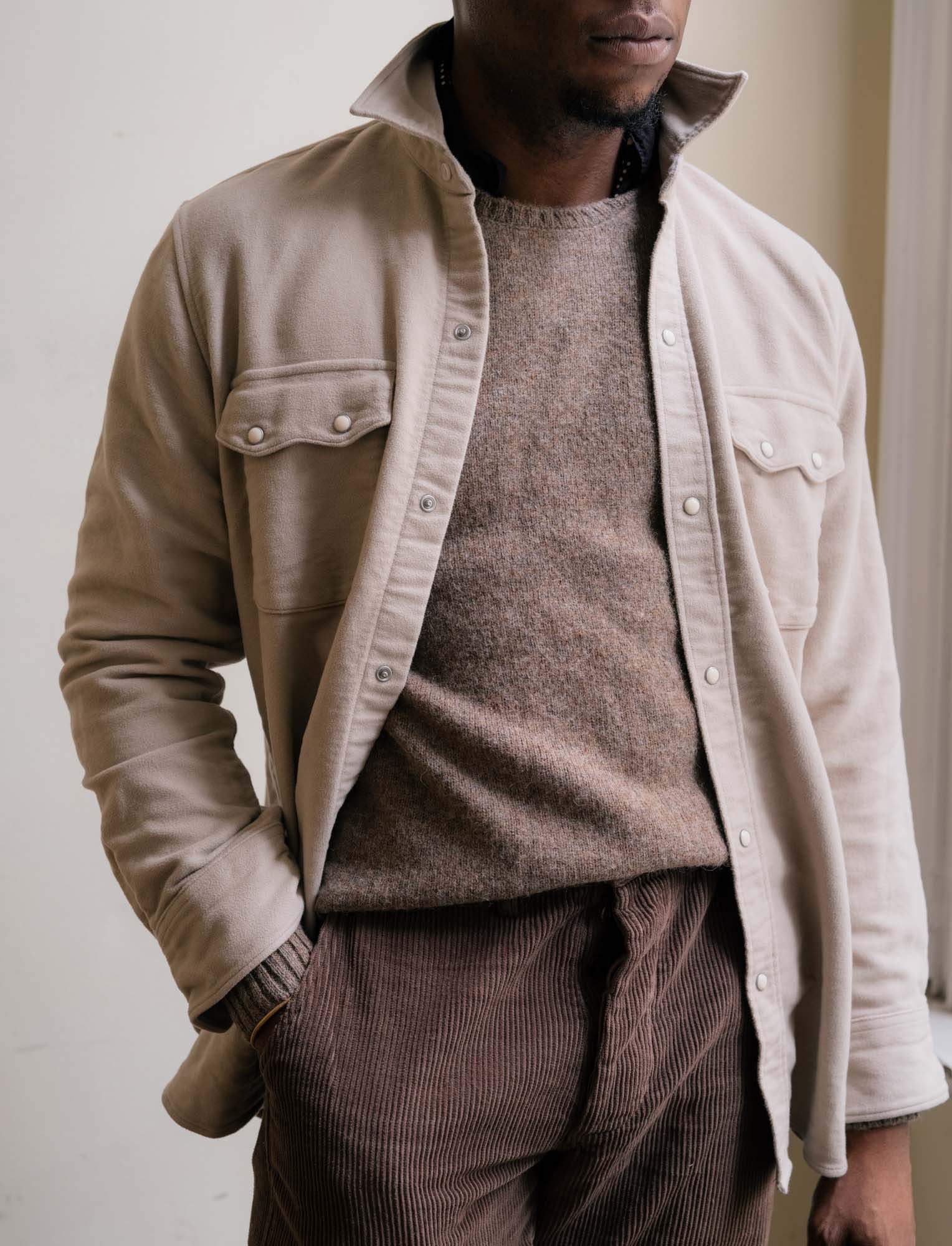 ---
3.
Informale
Melbourne
Steve Calder, c0-founder of Australian menswear brand Informale, began his fashion journey at Ermenegildo Zegna's Melbourne shop. "I was sent to visit Zegna's workshops in Switzerland and Italy to study the craft," says Calder. "Once I saw the process from start to finish, I started thinking, 'Maybe I could do this myself.'"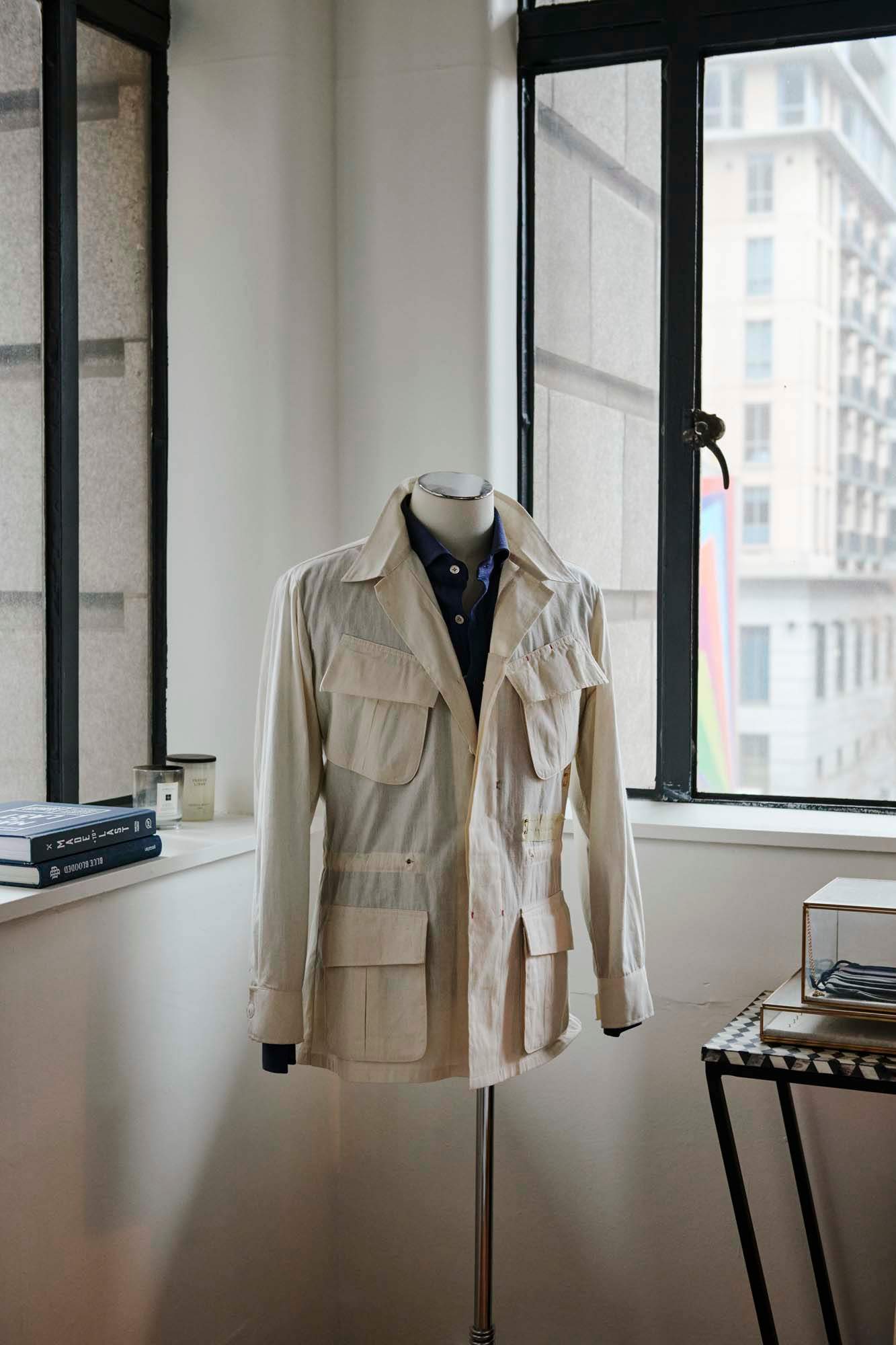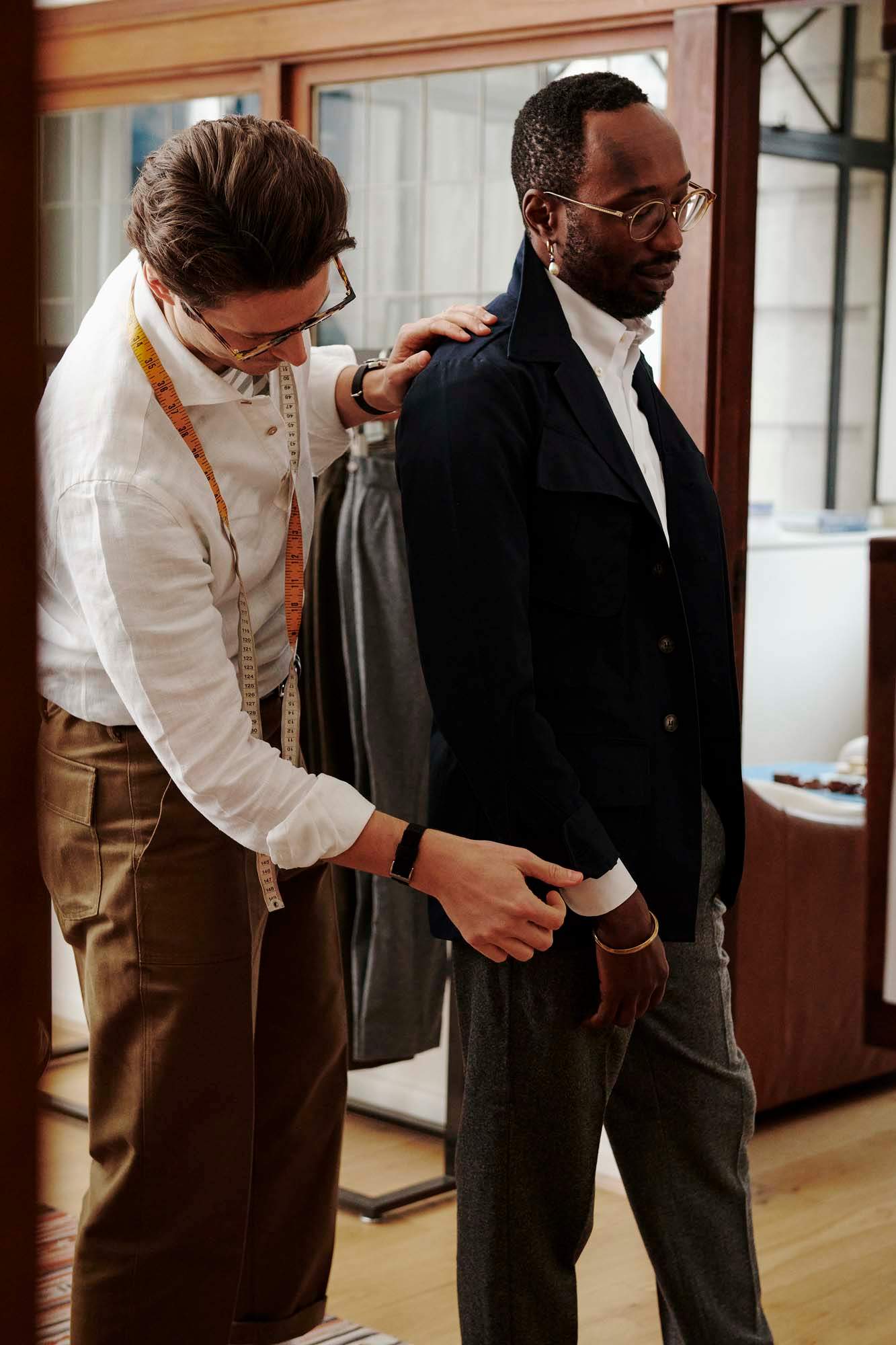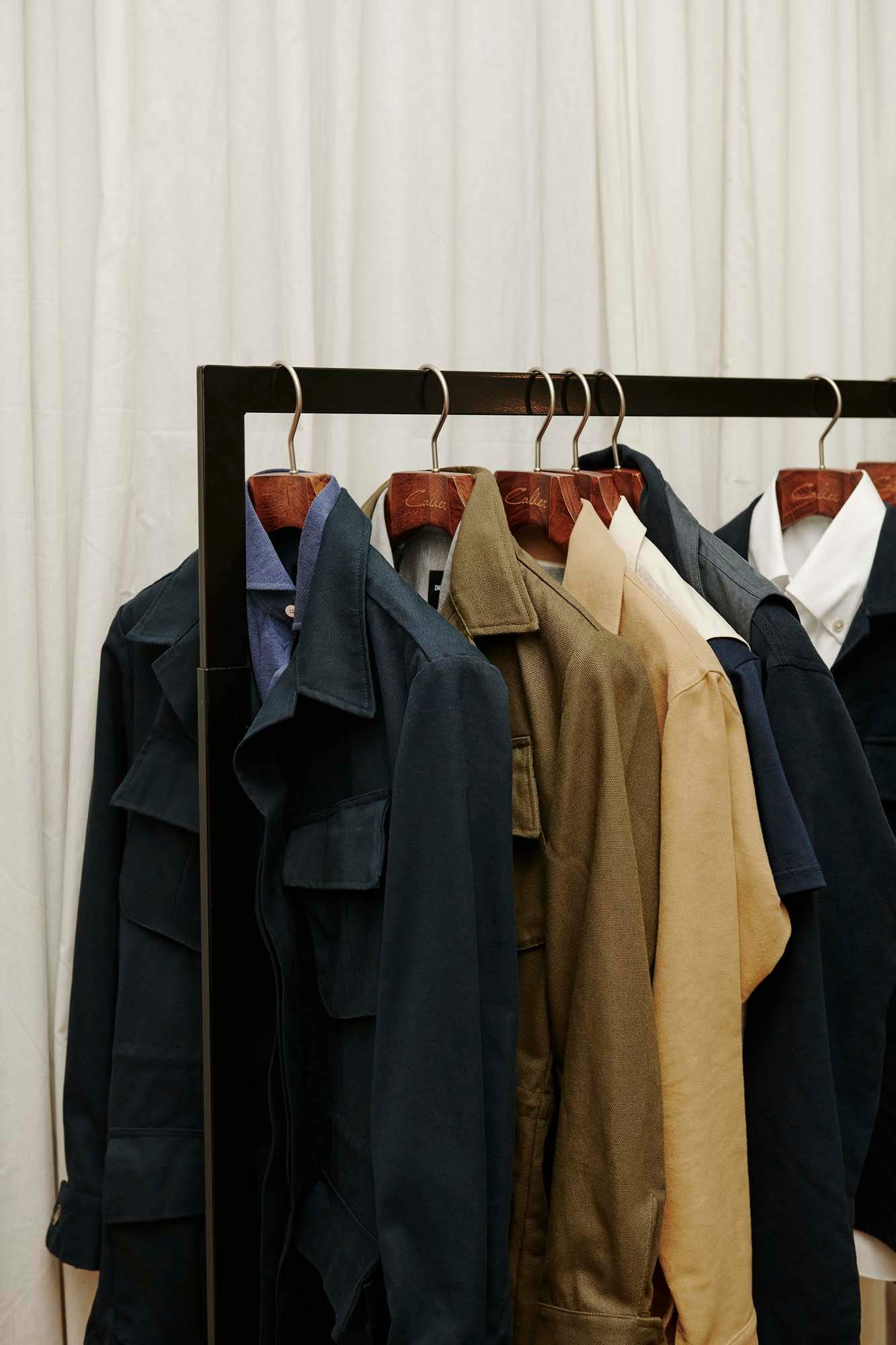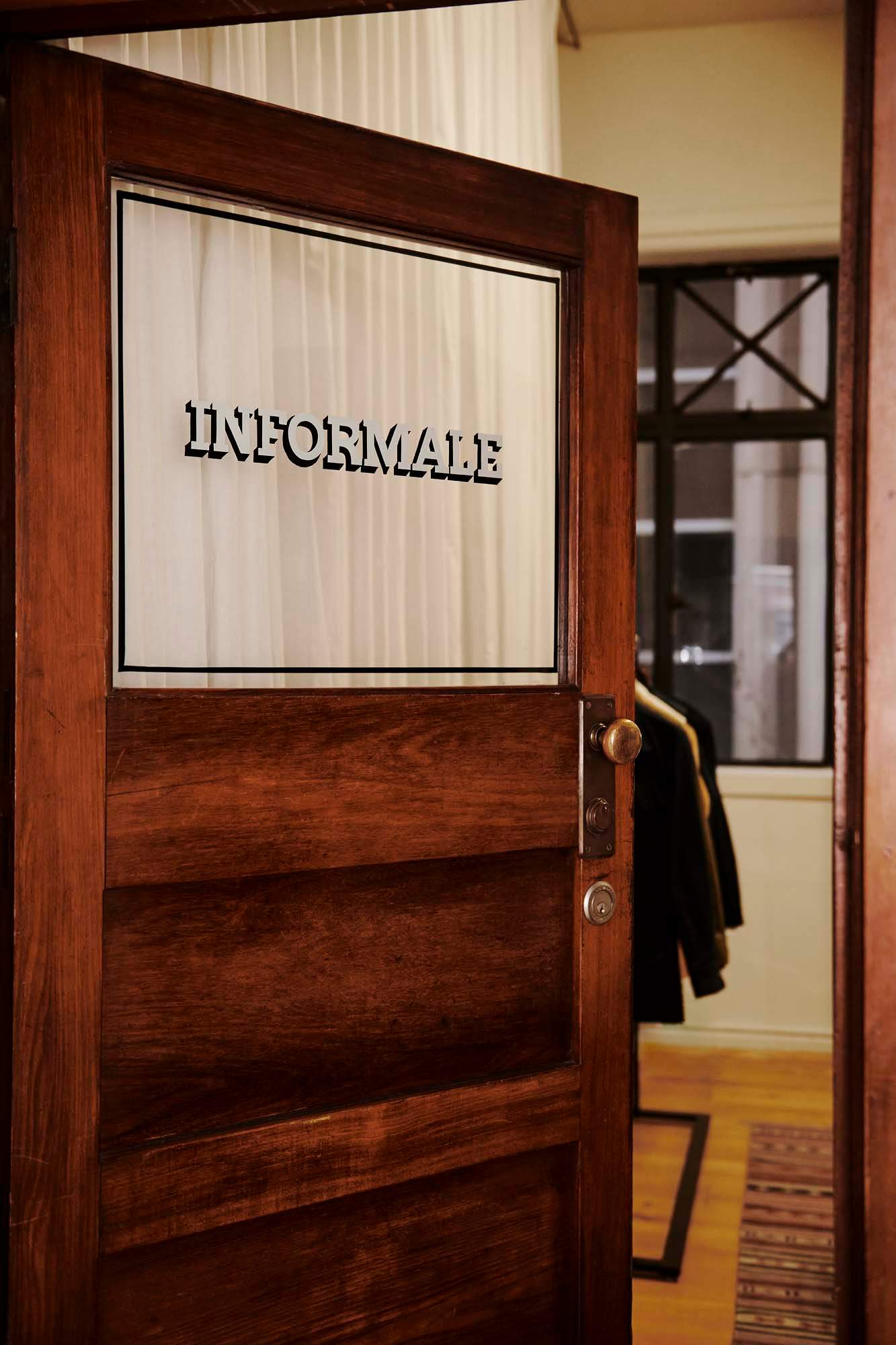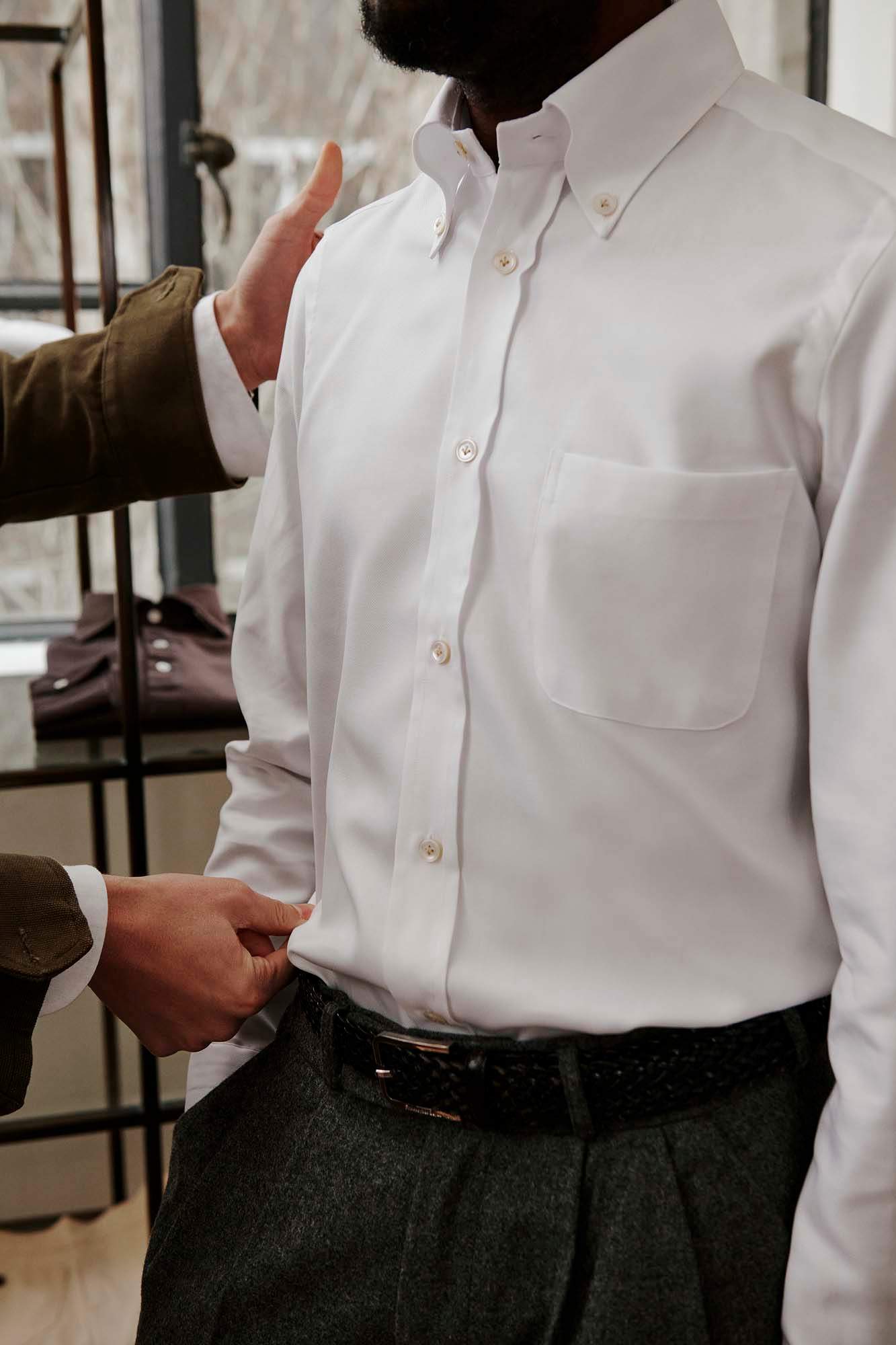 In 2016 he launched Calder Sartoria, a modern, Australian take on Neapolitan tailoring, before moving into ready to wear in 2018 with Informale. The aim was to provide his established customer base with a locally made, more affordable product. "Informale was very much a grassroots operation," he says. "We launched the brand with one single product: the t005 drawstring trousers in navy, which we put up for pre-order to help fund production. We worked hard to sell out that first batch of 29 pairs but we did it."
Building on this success, Calder invested all the earnings into more products, new designs and small marketing projects. "It allowed Informale to grow from one design to about 20," he says. Today, Calder operates a showroom in a handsome building in Melbourne's cbd where he and his small team are on hand to guide customers. Crowd favourites include Irish-linen drawstring trousers, handmade shirts and military-style jungle jackets, mostly made in Melbourne. "I launched Informale to support the industry I love," says Calder. "I want to show customers that they can buy clothes that are made by craftsmen without having to pay exorbitant amounts."
informale.com.au
4.
J Mueser
New York
In Manhattan's West Village, Jake Mueser and Matthew Woodruff operate as creative directors of J Mueser, a bespoke tailoring house founded by the former in 2010. When we meet in New York we find them dressed in single-breasted Campania suits, button-down Oxford shirts, knitted ties and Belgian loafers. The shirts in particular nod to the preppy culture that pulses through America's history of menswear. But the house does not purely prescribe to the Ivy League. The label's designs cite both 1970s rock 'n' roll and 1980s punk, with a slight throw-back edge. This is visible in the house's signature offerings: peak-lapel suits, snap-button shirts and knitted watch caps.
jmueser.com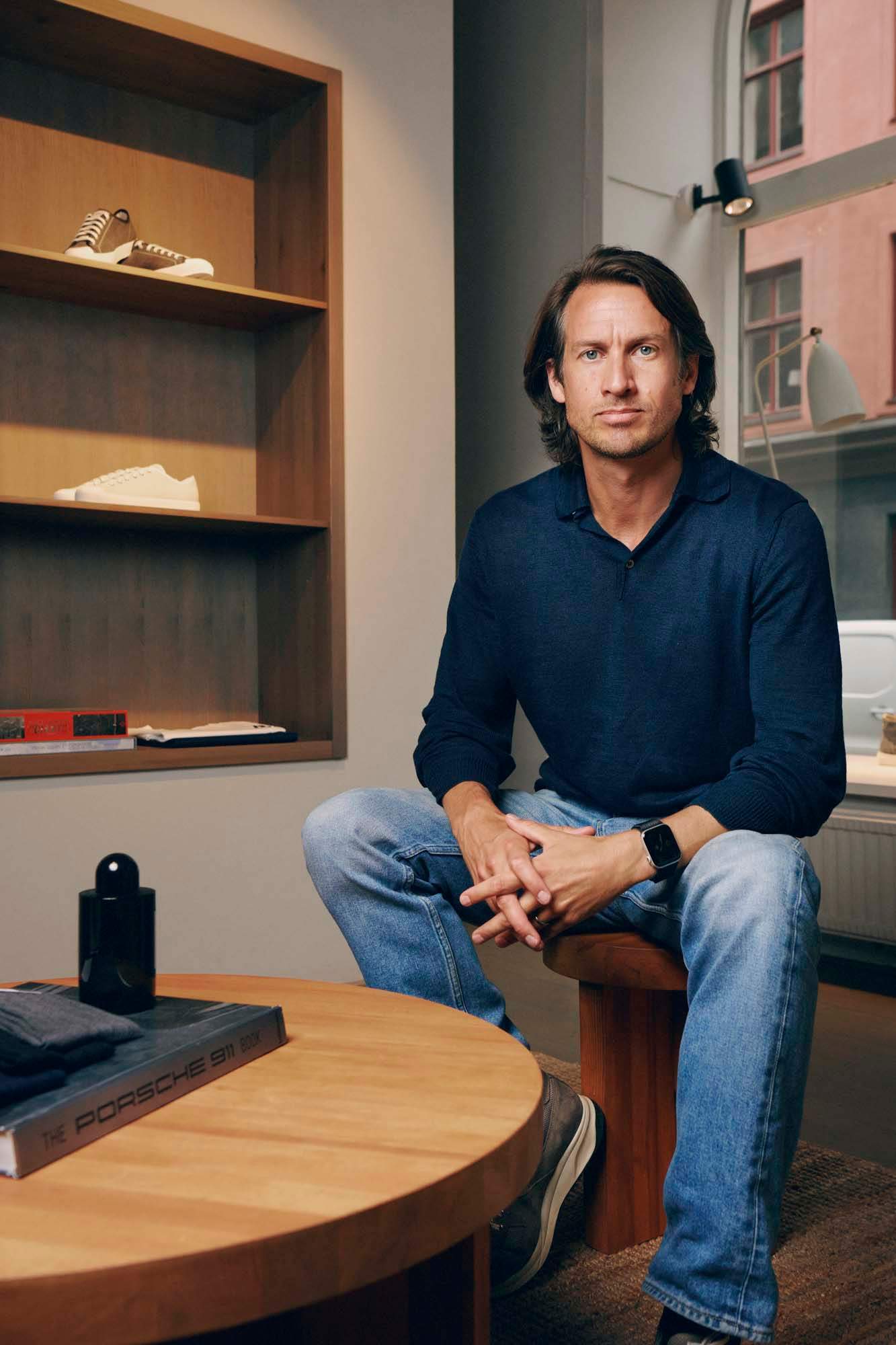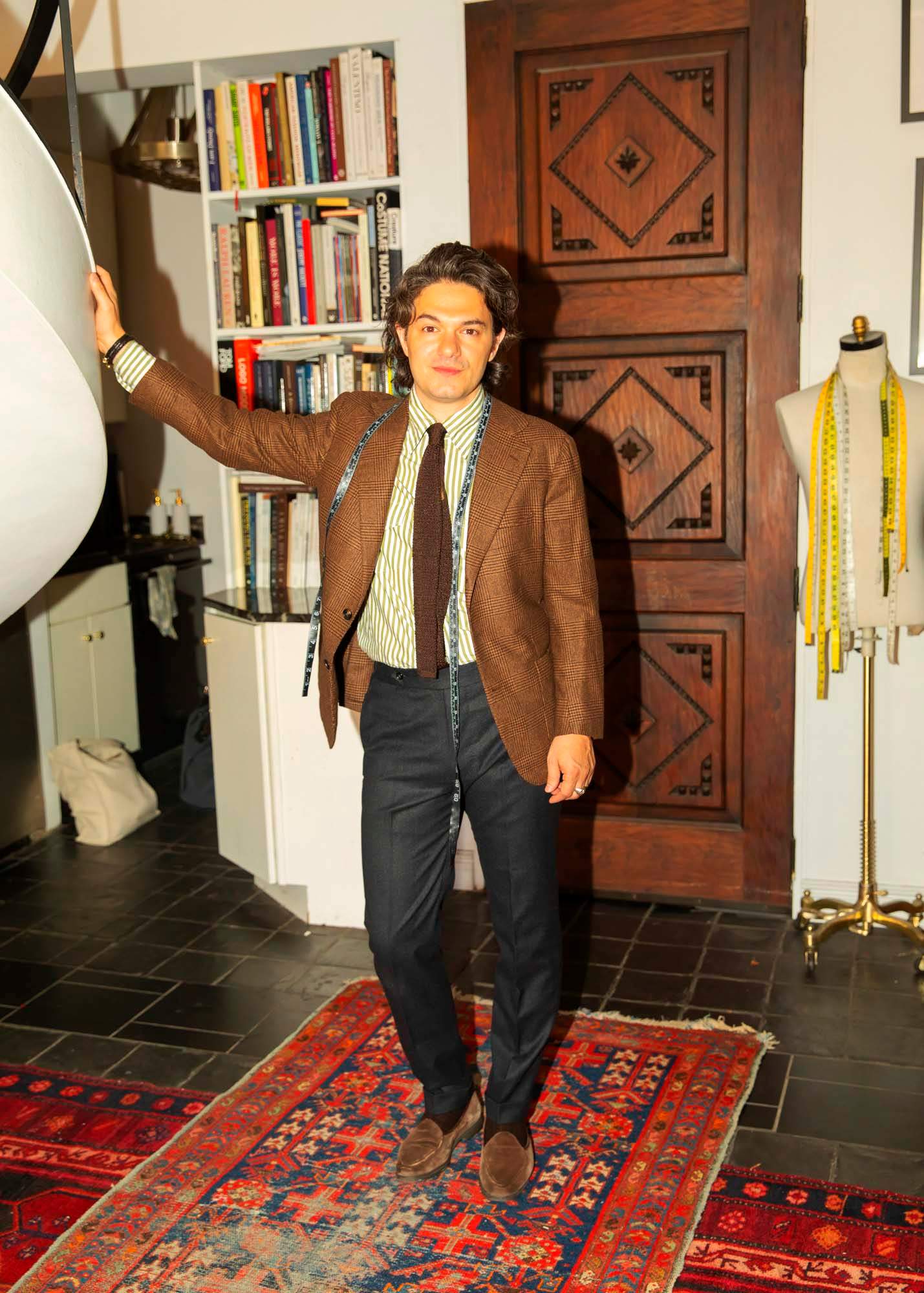 5.
CQP
Stockholm
After building a loyal following for its elegant suede trainers, Swedish label cqp has decided to add a more casual, playful line. cqp Sport recently launched with the Clava, a retro-style trainer that comes in faded red, yellow and green with contrasting white stitching. The Clava is vegan and made in Portugal from recycled cotton and viscose derived from wood pulp. "We think of cqp Sport as a bit of a test bench," says Adam Lewenhaupt, a former banker who founded cqp in 2013. The brand is soon unveiling a hiking boot that Lewenhaupt says it has "been developing for several seasons in our harsh climate".
c-qp.com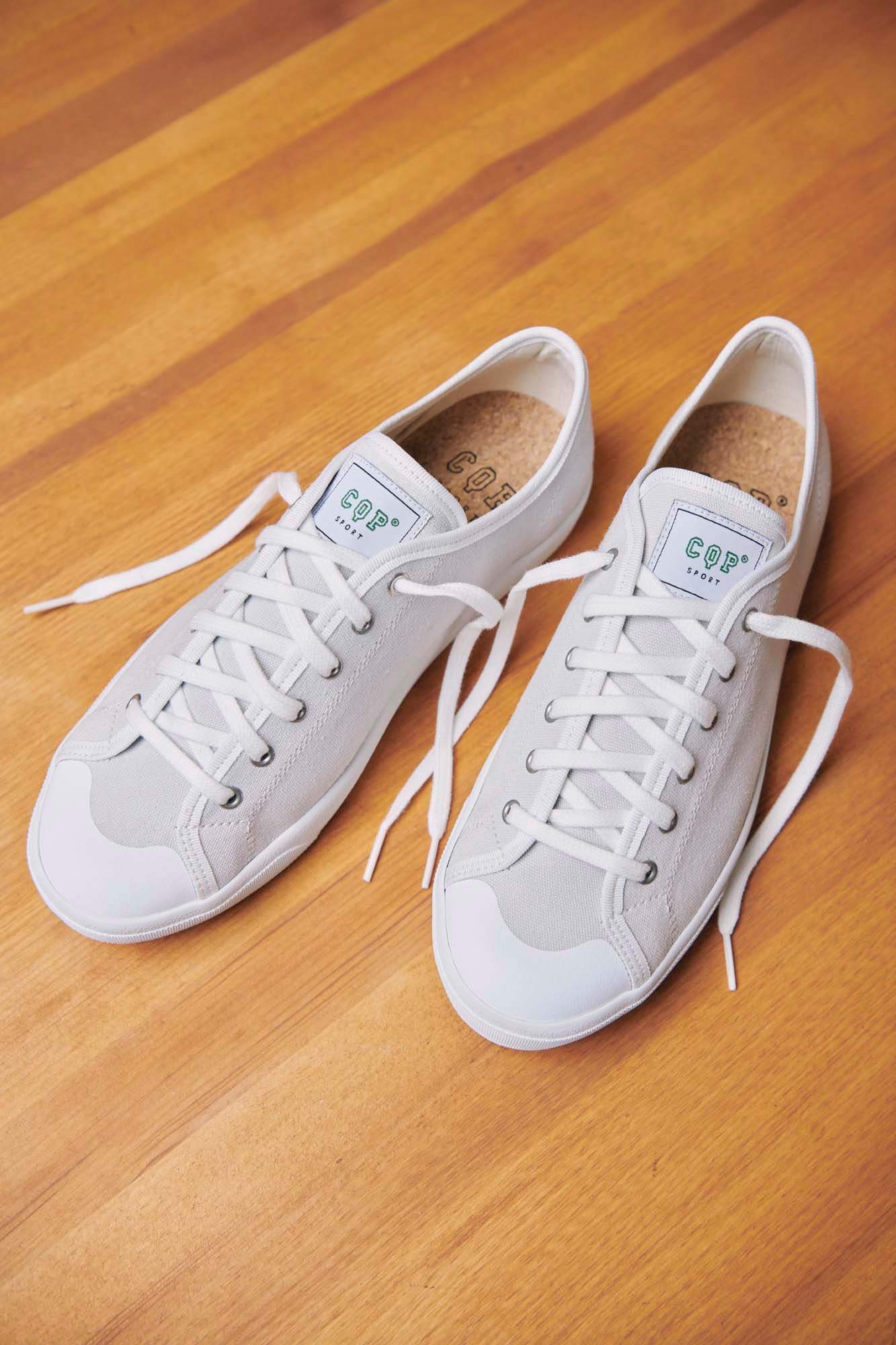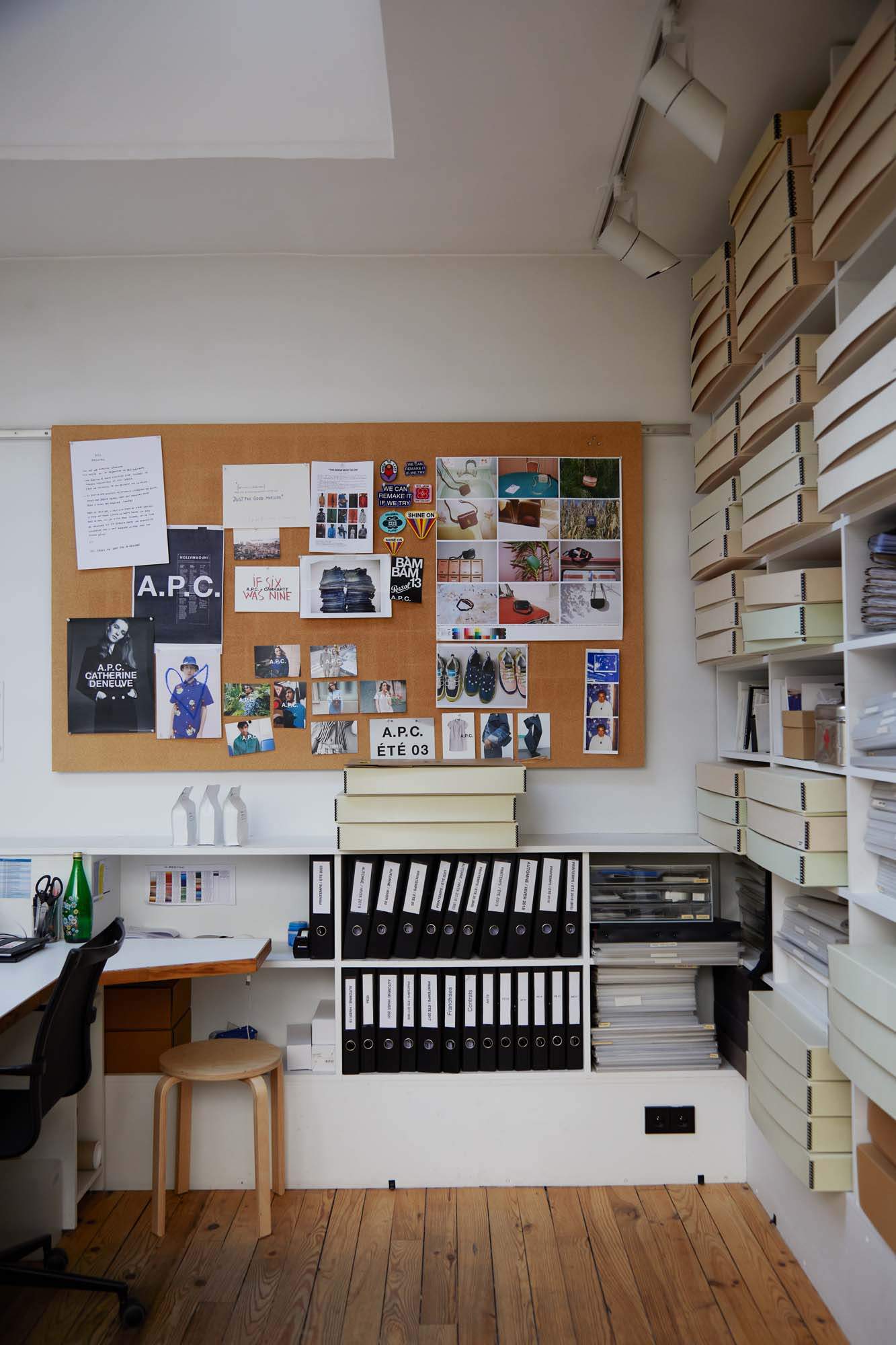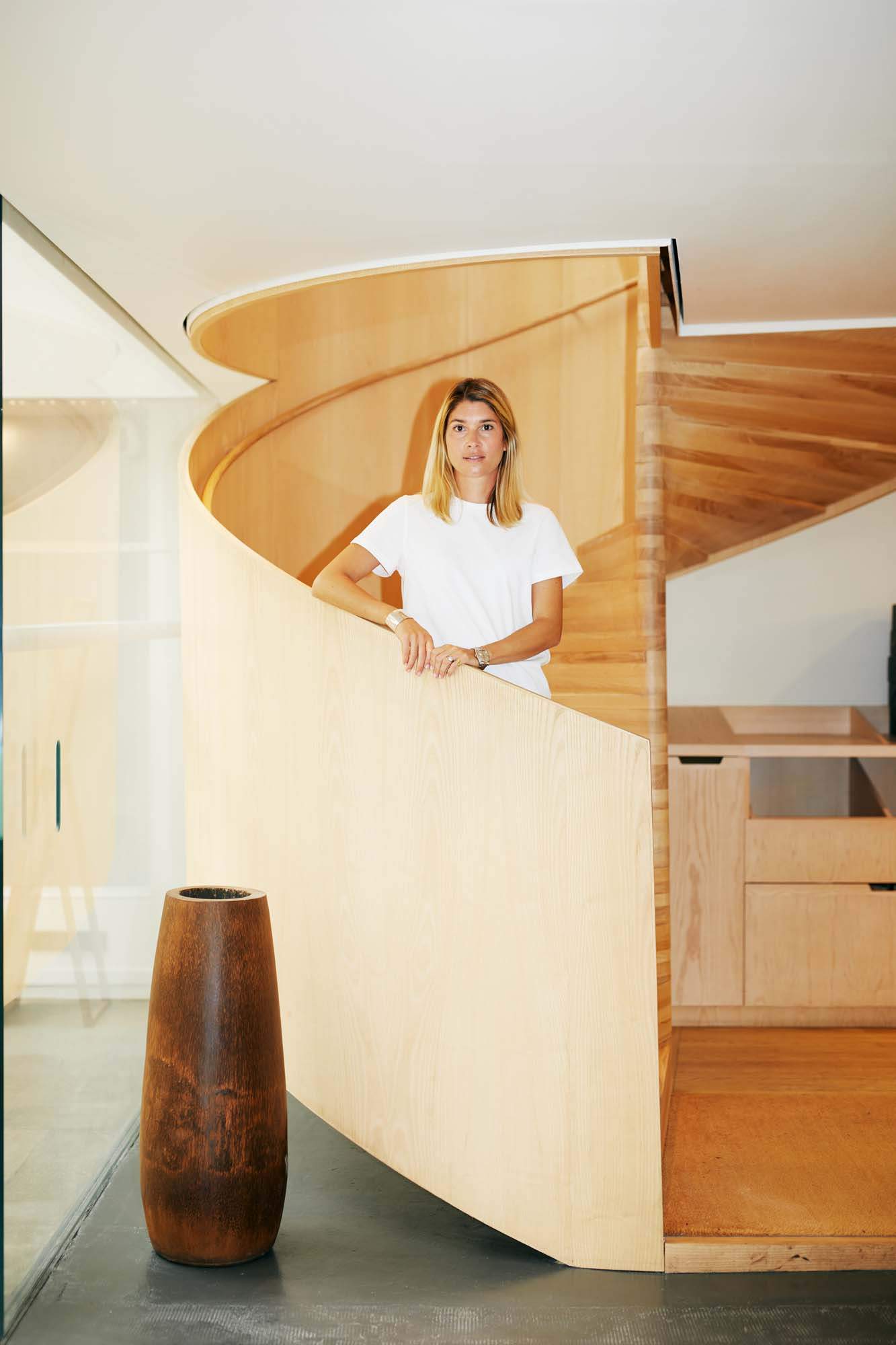 6.
Louise Borsarello de Testa
head of design, APC
Paris
Since it was founded by Jean Touitou in 1987, Parisian brand apc has focused on longevity in terms of both design and manufacturing. Today the brand is under the watchful eye of its head of design, Louise Borsarello de Testa. monocle sits down with the designer guiding one of the fashion world's best-loved brands to discuss her creative approach to menswear and the importance of aiming for timelessness.
How did you start at APC? 
More than 10 years ago, I created my own womenswear brand that was heavily inspired by menswear. After this I worked in the design team at [Paris label] Holiday Boileau and freelanced for different brands. I always wanted to settle with one label but I hadn't found one that fully aligned with my perception of design. I'm friends with Jean Touitou's daughter, Heidi, and last year we started talking about their aspirations at apc. They were interested in bringing in someone who could handle menswear as well as womenswear. As I had a passion for both, I was hired as head of design last year.
"Our fabrics and designs are often the same for men and women. I want to deliver a wardrobe of extravagantly classic clothing that can be applied to different scenarios."
What does your role involve?
I design menswear, womenswear, denim, knitwear, jerseys and outerwear for every collection, which is split into three parts: pre-, main and capsule. I do all of the designs by hand – nothing on a computer – which I like because it's in line with the heritage of apc. So few brands have an atelier today and it's such a special quality. I love being able to sketch something by hand, then see it a week later on a model in our studio.
What is the usual starting point for your designs?
I start with the fabric and choose the colours, then I think about what to create with this base. apc has always worked this way and it's a different way of thinking. Unlike a lot of fashion brands, the process doesn't start with an idea of what the end result should look like. Rather, it begins with a quality canvas that we can later feed things into.
Tell us about the selection of the materials used in APC garments.
We work with Italian weavers for the fabrics, a lot of which are organic and recycled. We are well known for our denim and are conscious of doing it very well and sustainably because it's a very polluting industry. What I find interesting about apc is that the fabrics and designs are often the same for men and women. I want to deliver a wardrobe of extravagantly classic clothing that can be applied to different scenarios.
How do you feel as a woman designing menswear? 
I hadn't designed much menswear before joining apc but all of my inspirations for womenswear had been rooted in it. This sensibility actually made the transition into menswear very smooth. When I draw and design for men, I find the process so swift and simple. I love working on masculine outerwear in particular because I get to build really heavy, well-crafted pieces and then finish them with carefully considered details.
apcstore.com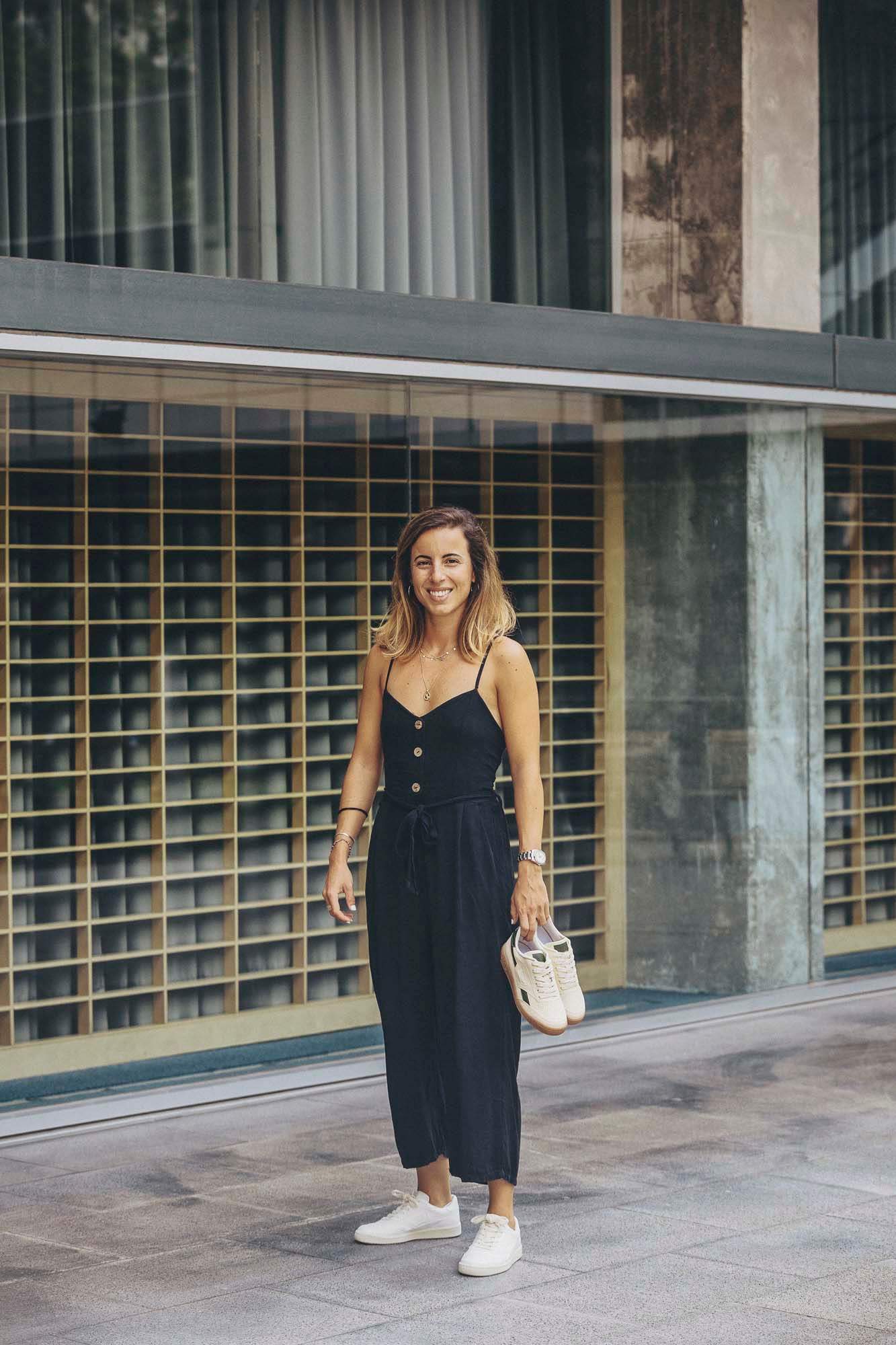 7.
Saye
Barcelona
Fashion brands seeking to be more sustainable face several challenges but thanks to ground-breaking developments in biotextiles, new companies are coming up with some creative solutions. Trainer brand Saye was launched in Barcelona three years ago and it has since managed to bring together sustainable materials with reforestation and sleek design.
Founded by entrepreneurs Marta Llaquet, Elizabeth Sabin and Damian Augustyniak, the brand started out as a crowdfunding campaign and evolved into a fully fledged e-commerce business. Its trainers are made in Portugal from a mixture of materials including organic cotton and recycled automotive waste and woodchip. For every purchase, Saye plants two trees in collaboration with ngo We Forest; they have planted more than 170,000 so far. But Llaquet says that this needs to go hand in hand with other practices. "More and more fashion brands are doing this kind of reforestation work because it's often the fastest route to pitching yourself as sustainable," she says. "But unless you're addressing the materials and the production, you shouldn't be talking about sustainable values."
Saye is taking advantage of innovations in hi-tech materials that are revolutionising the fashion industry. Last year it became the first Spanish company to use a new natural dyeing process created by Portuguese company Eyand. "The dyes are so natural that you can drink them," says Llaquet. Meanwhile, the brand's latest design uses a leather-like material made with mango-skin waste. "We've noticed a growing interest in [alternative] leather," she says. "People are increasingly happy to pay more for products that are both sustainable and innovative." She adds that Saye plans to work with other bio-fabricated materials.
While sustainability is important, Llaquet says that it shouldn't be at the expense of design. This shows in the brand's Modelo '89, a low-top tennis-style shoe that delivers in both function and aesthetics. "Customers should want it for the design; sustainability is an added bonus," she says.
sayebrand.com
8.
Forét Studio
Copenhagen
Jesper Finderup and business partner Jeppe Alexander Meier have always been keen outdoor types. Raised in a small city south of Copenhagen, they spent most of their childhood enjoying the surrounding woodlands. So when they set up menswear brand Forét in 2014 (the similarity to the French word for forest, forêt, isn't by accident) the aim was to design a sturdy and well-designed collection to suit fellow nature-loving urbanites. "The brand perfectly reflects our lifestyle and hobbies," says Finderup. Built around a palette of natural hues and crafted in Europe from mostly organic and recycled materials, their collection brings together everything from striped cotton shirts and corduroy trousers to raincoats and padded vests. "We combine pieces for the outdoors with casual city wear," says Finderup. "Our brand is all about inspiring people to slow down." 
foretstudio.dk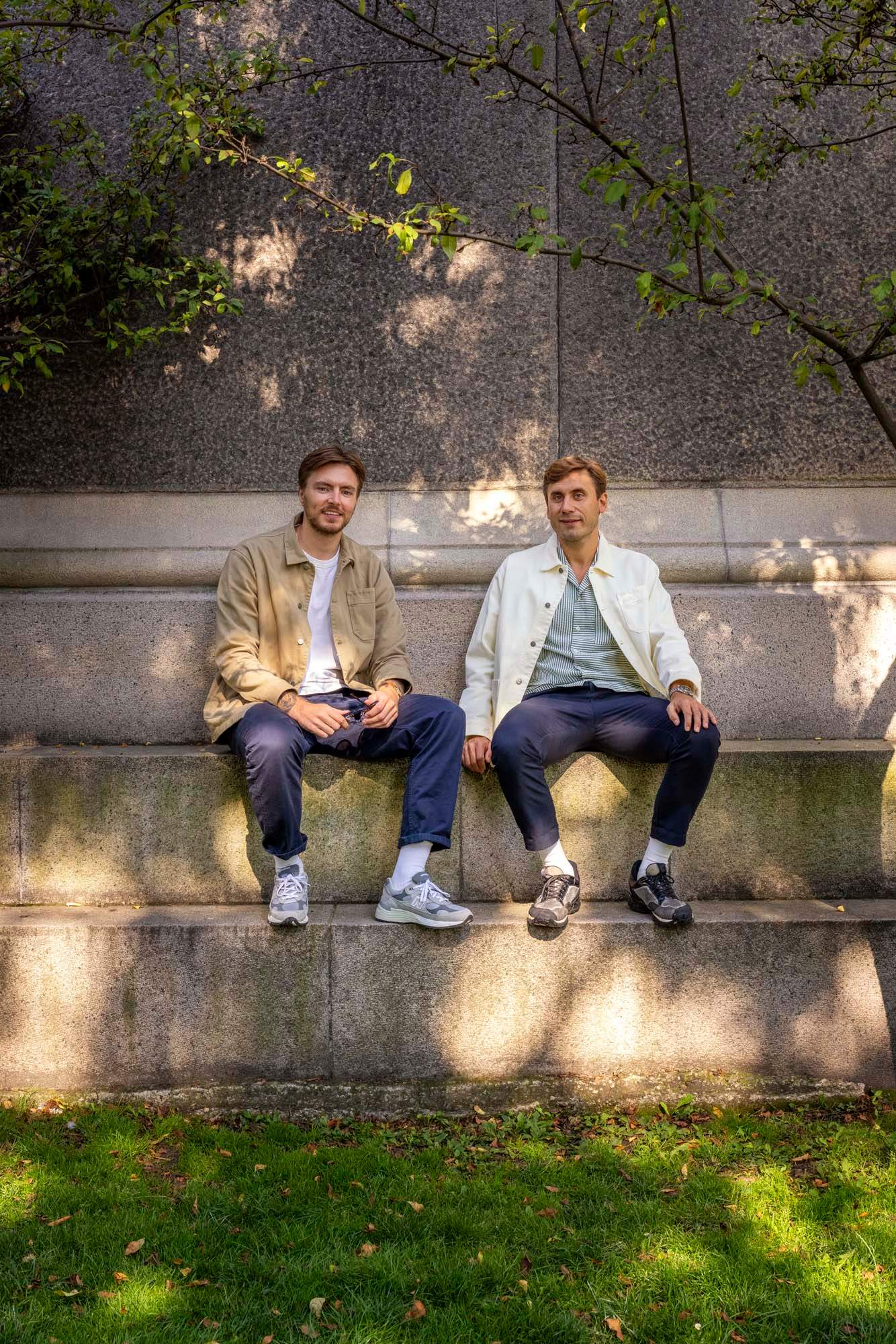 9.
Ryo Kashiwazaki
founder, Hender Scheme
Japan
Tod's Factory is a project in which top international creatives are invited to collaborate with Tod's to produce a unique collection using the artisanal assets of the Italian label, which is known for footwear and leather goods. For the fourth edition, Tod's, based in Italy's eastern Marche region, commissioned Ryo Kashiwazaki, founder and designer of Japanese label Hender Scheme, to create a unisex collection of shoes, bags and clothing. We sat down with the designer at his Tokyo atelier to find out more. 
Tell us about the concept.
The underlying concept is "Dot's", a play on words with "Tod's". The dots represent the pebbles on the outsole of Gommino, a signature product of Tod's. Since a dot has a circular shape, I designed bags and accessories drawing from that symbolic form. It embodies the idea of a cycle, connecting the dots to create a line.
Did you work between Marche and Tokyo?
When I visited Tod's in Italy I met people and saw the past collections. Due to the pandemic, we worked remotely rather than face to face. Luckily, both Tod's and Hender Scheme are shoe-centred brands using leather as the core material, so our products share a common language. We sent prototypes to each other to share ideas, fine-tune the details and communicate.
How did Tod's elevate what you wanted to achieve?
It was useful to have visited Tod's beautiful factories. I truly understood why its products are what they are by looking at that environment. Italy is one of the best countries in the world for leatherwork. The creation of the items employed amazing craftsmanship and materials.
Tell us about the key product, the Maxi-pebble tassel loafers.
When I came up with the concept, I already had a clear vision of the pebbles it would incorporate. It helps to strike a balance. Traditional leather shoes are more or less flat but our footwear has more volume. The balance of the outsole and upper is really important in shoe design. The Maxi-pebble tassel loafers we created show our unique Hender Scheme touch but they are undoubtedly Tod's the second you see the pebbles. They're quite experimental in design but functional. The surface of the pebbles is slightly flat in an oval shape to make it easy to walk.
tods.com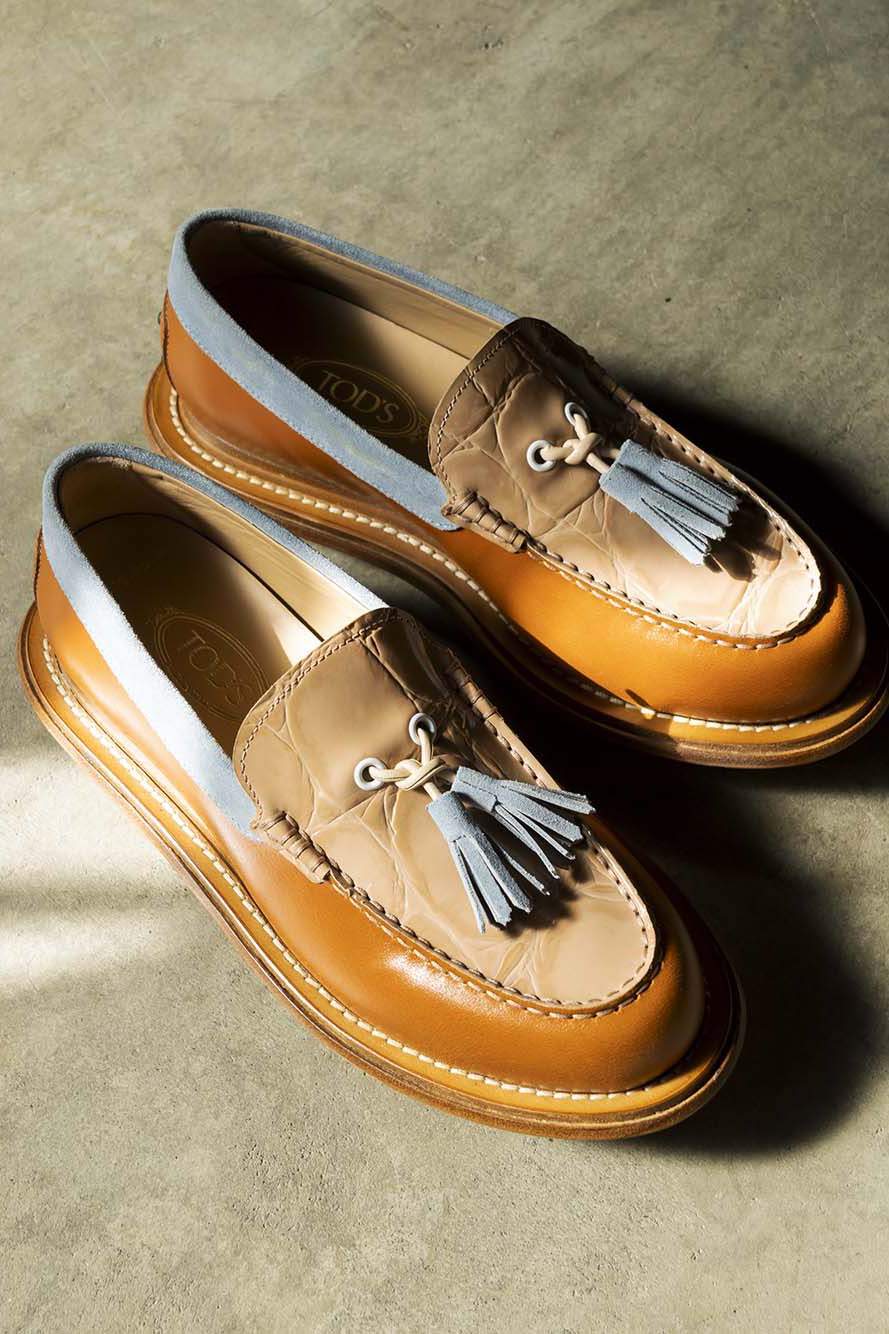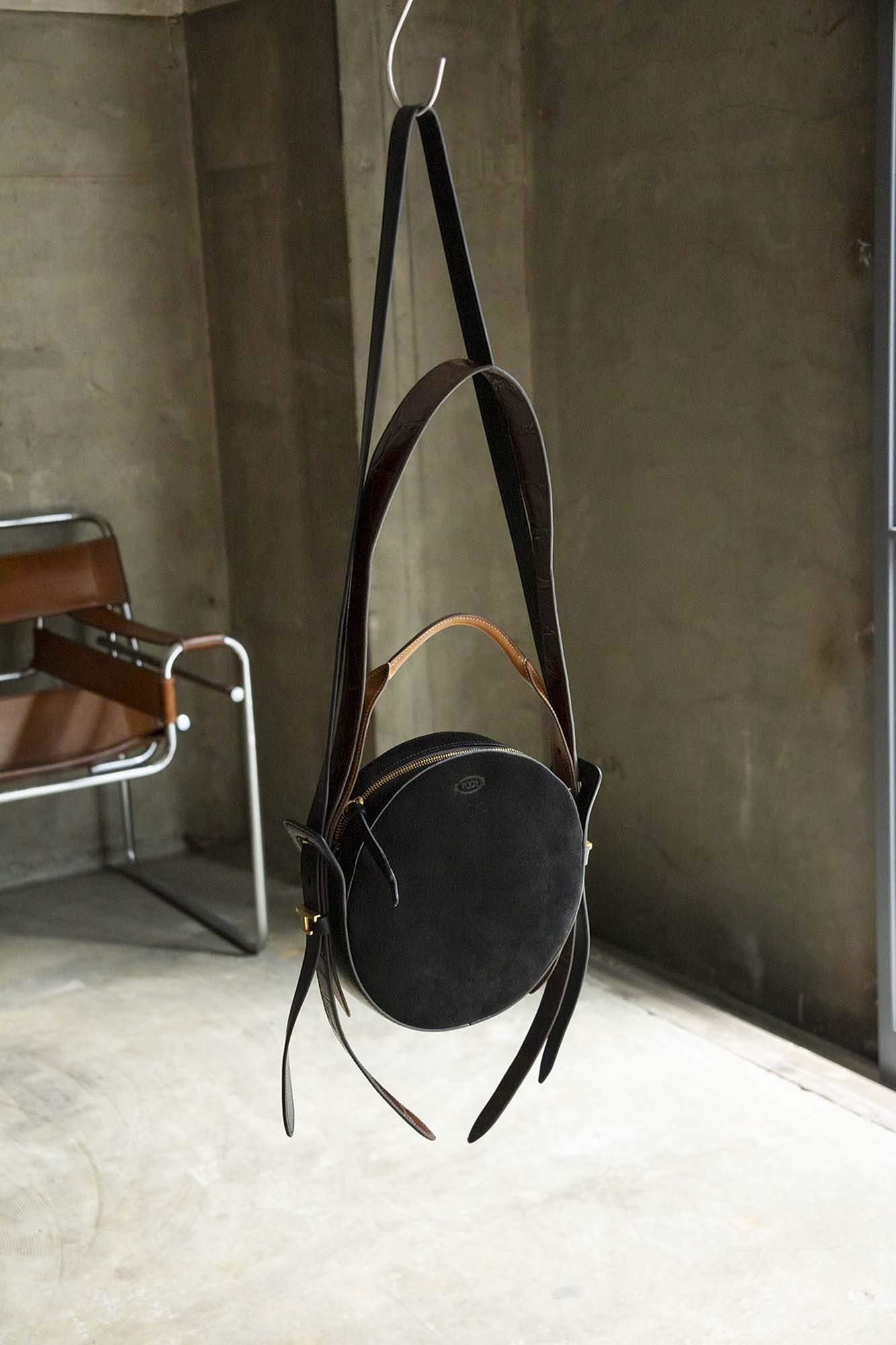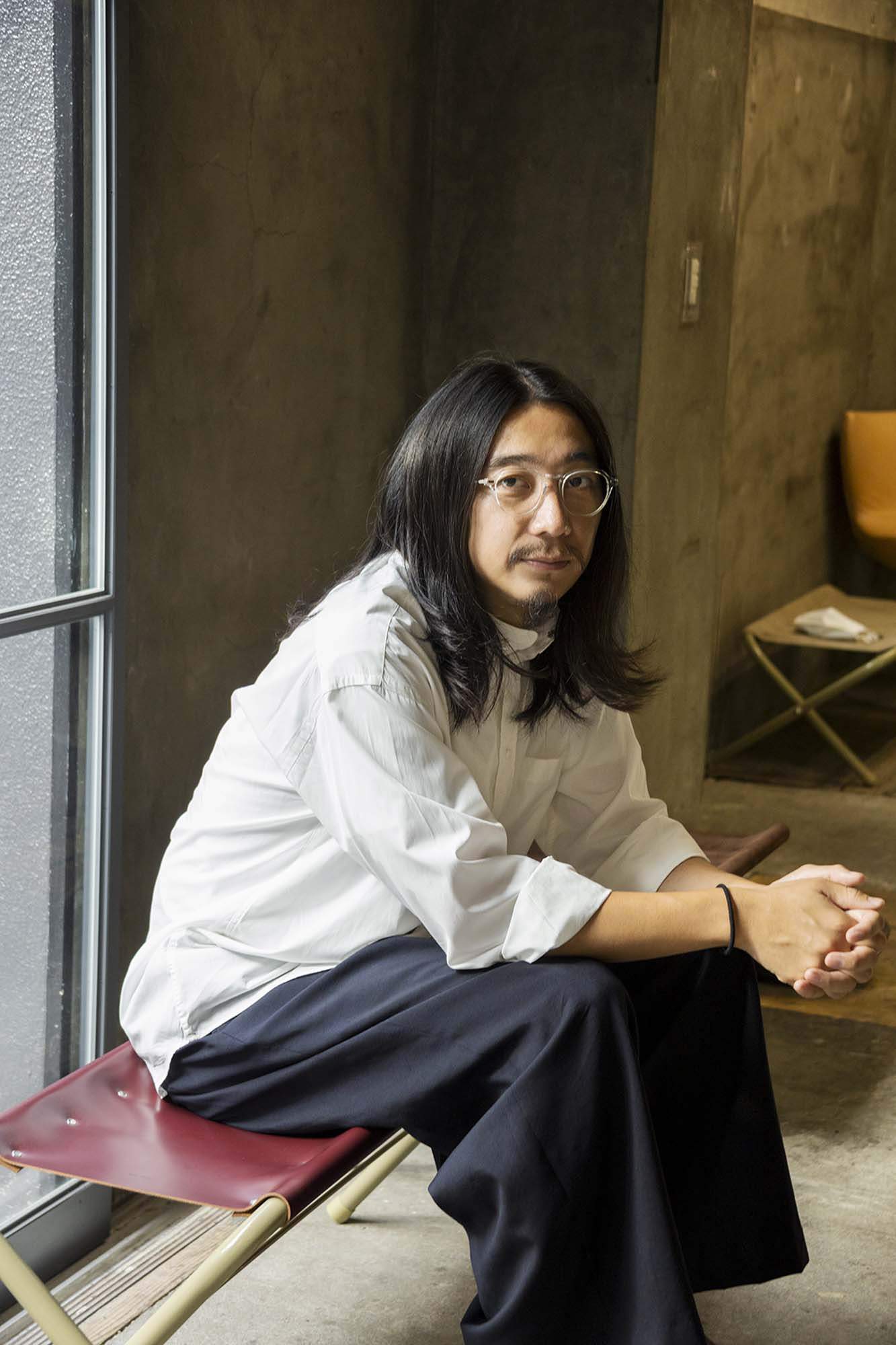 "It was useful to have visited Tod's beautiful factories. I truly understood why its products are what they are by looking at that environment"
10.
Wilhelm Schmid
ceo, A Lange & Söhne
Germany
A former bmw executive, Schmid took the reins at A Lange & Söhne 10 years ago. The luxury German watch-maker was founded in 1845 and relaunched in 1990 after Germany's reunification. "Our watches are heavy on purpose," says Schmid.
How have the past 18 months been?
Had you asked me two years ago whether we would communicate with our clients via digital platforms, I would not have thought so. We produce about 5,500 watches a year, so we have always been able to provide a personal interaction that many bigger brands can't. I'm sure we'll come back to boutiques but I'm also sure that what we established digitally is going to stay. The one thing that you cannot really substitute is the moment where, for the first time, you have that object of desire in your hand, feel the weight and put it around your wrist.
How does the design process work and how do you keep your updates fresh?
Whenever we want to develop a new watch, we do not start with a movement. Instead it starts with the idea. Any design that is perceived as very beautiful from the start usually has no longevity. We were extremely happy that when we launched the Odysseus in 2019, it was perceived as controversial. There's a lot of energy in that discussion. If you don't have that, you know that the watch will not survive beyond some time.
How do you try to attract younger customers?
The idea of only being able to purchase a watch after a certain age is a very European approach. It is not shared by Americans or Asian people, who are accumulating wealth at a far earlier stage in life. We also don't recognise a difference between young and older collectors. If you like collecting, you have that hunter gene that will always force you to go for the next thing. I don't believe this is age related.
alange-soehne.com