Design / Beirut
Rebuilding Beirut
We meet the visionary thinkers restoring Lebanon's capital after last year's devastating port explosion.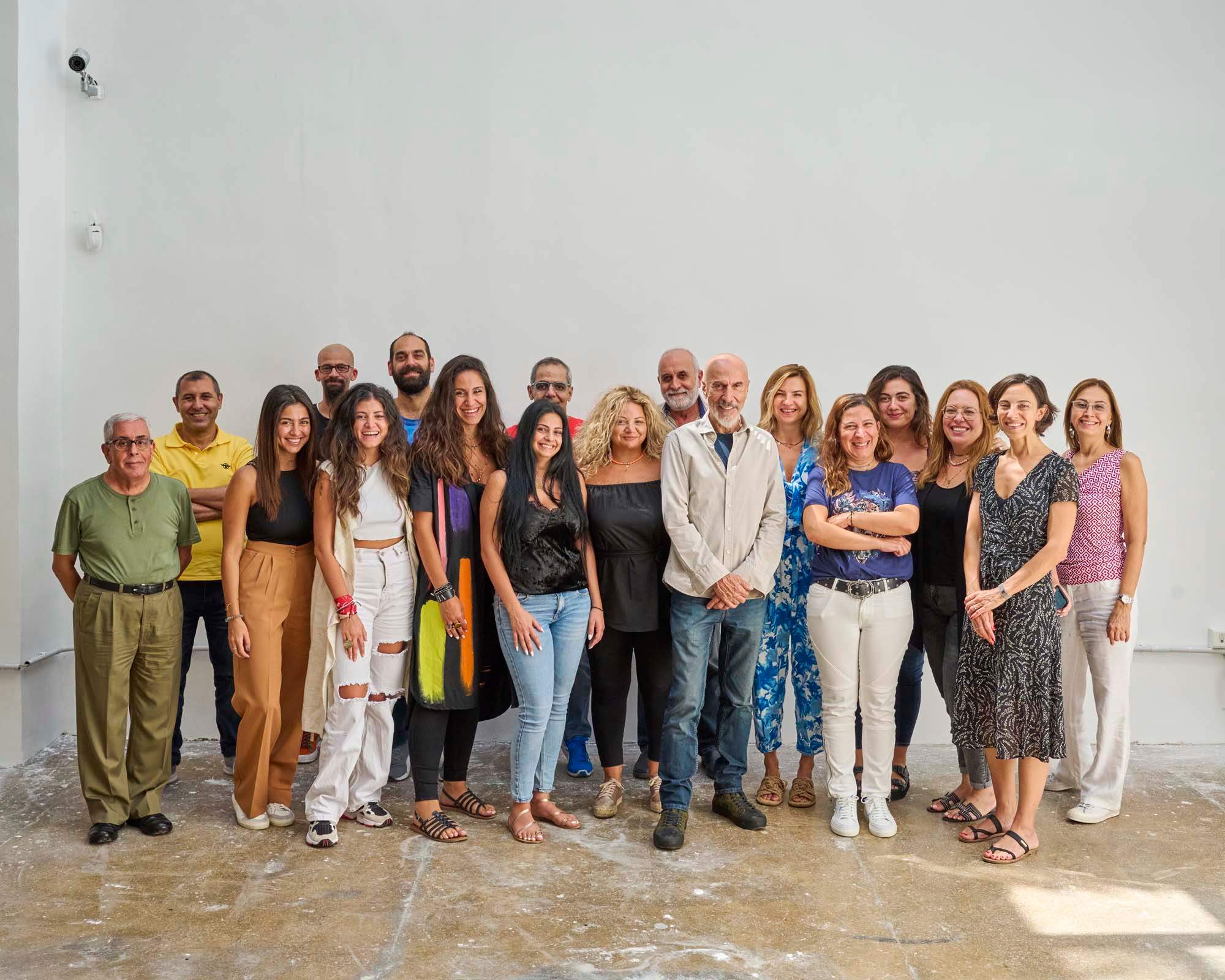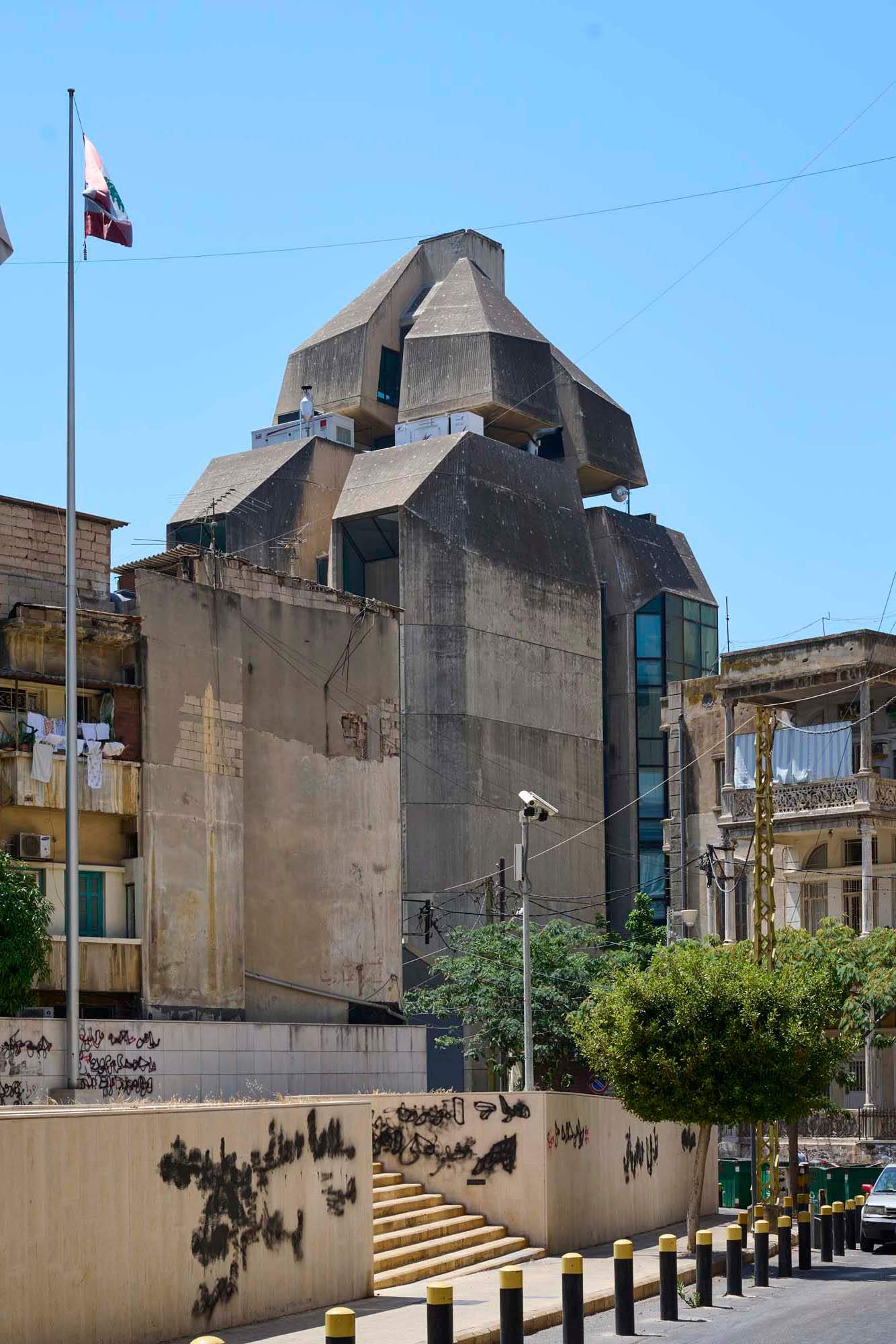 Raising hope
Beirut
Beirut is a multi-faith, multilingual city that has been infused by many cultures passing through its port, including the Ottomans. As a result, its well-educated designers, architects and engineers have long been sought for their refined taste and ability to blend Middle Eastern flair with a rigorous European design sensibility.
But Beirut is now also associated with a numbing chaos: it's a place broken by the port explosion in August 2020, a collapsed currency and a failing government facing public outrage and protests. This is all unfolding while Beirut tries to rebuild after the explosion, which killed more than 200 people and decimated some of the city's storied districts. When monocle visited a year after the blast, the already troubled Lebanese capital was plunged into darkness due to fuel and energy shortages across the country.
However, there are more words than creativity and chaos to describe this city of 2.2 million people. Resilience is also deeply embedded in Beirut's culture. Even if some Lebanese have had enough of digging deep just to keep going, many people retain a determination to move forwards despite all the obstacles, the corruption and the social fatigue. Today, Beirut's creative community, its architects and designers, are ploughing on through power cuts and petrol shortages. A year on from the blast, monocle joins them on the streets of Beirut to see how they hope to make the city anew.
saving a showroom
Nada Debs
"I don't know how I'm going to get my carpets out of Afghanistan." This isn't a phrase that you often hear in the studios of high-end designers but Nada Debs's practice is different than most. For 20 years she has worked with artisans in the Middle East and beyond to deliver immaculate furniture and products created with traditional know-how and contemporary looks. These pieces, from wooden furniture to ornate Afghanistan-woven carpets, adorn her large Beirut studio.
Fortunately, like many businesspeople close to the port in the city's Gemmayze neighbourhood, Debs and her team were working from home because of the pandemic when the blast hit. However, her studio and showroom were destroyed. One year on, operating from a restored space, Debs is weighing up her future. "My biggest fear is leaving behind the craftspeople who I've worked with over the past 20 years," she says. The temptation is to move to a more stable Middle Eastern city, such as Dubai. But Beirut, with its rich manufacturing culture, would be difficult to leave. "I became inspired here, I grew here, I became a better human being here," says Debs, who hopes to continue to work with skilled Beiruti artisans once they are back in business.
Adored by the city's young creatives, Debs is a trailblazer who has carved a niche in the design world. Her base in Beirut has been a key part of her creative process. Whether working with talented female embroiderers in Lebanon's Palestinian refugee camps or launching a Ramadan-inspired furniture collection with Ikea last year, Debs has often wrought positive results from adversity. This can be seen at street level in what was formerly her brand's showroom. The once-chic space has been left as it was after the blast: ruined apart from some cabinets and bowls that Debs and her team made from the debris of the explosion. Today they are on display for passersby to appreciate. She says that the motivation behind presenting her old showroom like this reflects how she is "keeping it together" as she processes what happened in August 2020.
"We all support each other but right now we have to think about ourselves," she says of the broader design community and its reaction to recent events. "It's like when an aeroplane is having problems and the mother should put the oxygen mask on first before her children – it's hard. I'm worrying about everyone else as much as possible but right now I need to worry firstly about myself, my team and my business if we want to move forwards."
Forming the new vernacular
Lina Ghotmeh
Beirut-born but Paris-based, 41-year-old Lina Ghotmeh has risen through the ranks of "architects to watch" thanks to Stone Garden. On the outskirts of Beirut's central district, the boulder-like presence of this unique apartment block sets it apart from the monotonous boxy glass high-rises that dominate the area. And unlike its neighbours, which rose with little consideration to their surroundings after the Lebanese civil war ended in 1990, Stone Garden's design belongs to the city.
"It questions reconstruction after a war and how you talk about a city's memories," says Ghotmeh, who meets monocle at the 17-apartment building that survived last year's blast mostly unscathed. "With its redevelopment, the heart of the city lost its texture and memory. I had this in mind when I designed Stone Garden. I also channelled my lived experience: I grew up here during the war and I was sensitive to the ruins that it left behind."
On land owned by photographer Fouad El Khoury and his family, famous for his black-and-white depictions of the war, Stone Garden was designed with the aim of creating architecture that is about the city. "Beirut is very softly brutal," says Ghotmeh. "It has the incredible sun and light that softens the dense built environment and it has joyful people who somehow add a softness despite living through brutal events." Transforming these ideas into form, the various window sizes and voids haphazardly popping out of Stone Garden reflect the rich and varied texture of the city's urban landscape. Here, Ottoman Empire-era villas sit alongside shiny new skyscrapers, while old bullet holes are as common on façades as the green Mediterranean flora that somehow manages to ascend sun-beaten concrete walls. All of this is reflected in Stone Garden's form.
The city's personality is also realised in the exterior, a unique "combed" surface that was formed by hand. "We are people of craft; we like to work with our hands," says Ghotmeh. "To show this, we projected plaster onto the façade and hand-combed it with a three- storey-high device." Beirutis loved the concept and most of the apartments were sold before the building was completed, while its ground-floor art gallery soon became a neighbourhood gathering point.
This will not be the last Lebanese assignment on Ghotmeh's Paris-based practice's global portfolio. "I have three projects that are on hold here and I am eager for the situation to calm down so we can get moving again," she says. "It is a fascinating place that is very dear to me as an architect."
"Beirut is softly brutal. It has incredible light that softens the dense built environment and joyful people who add softness despite living through brutal events"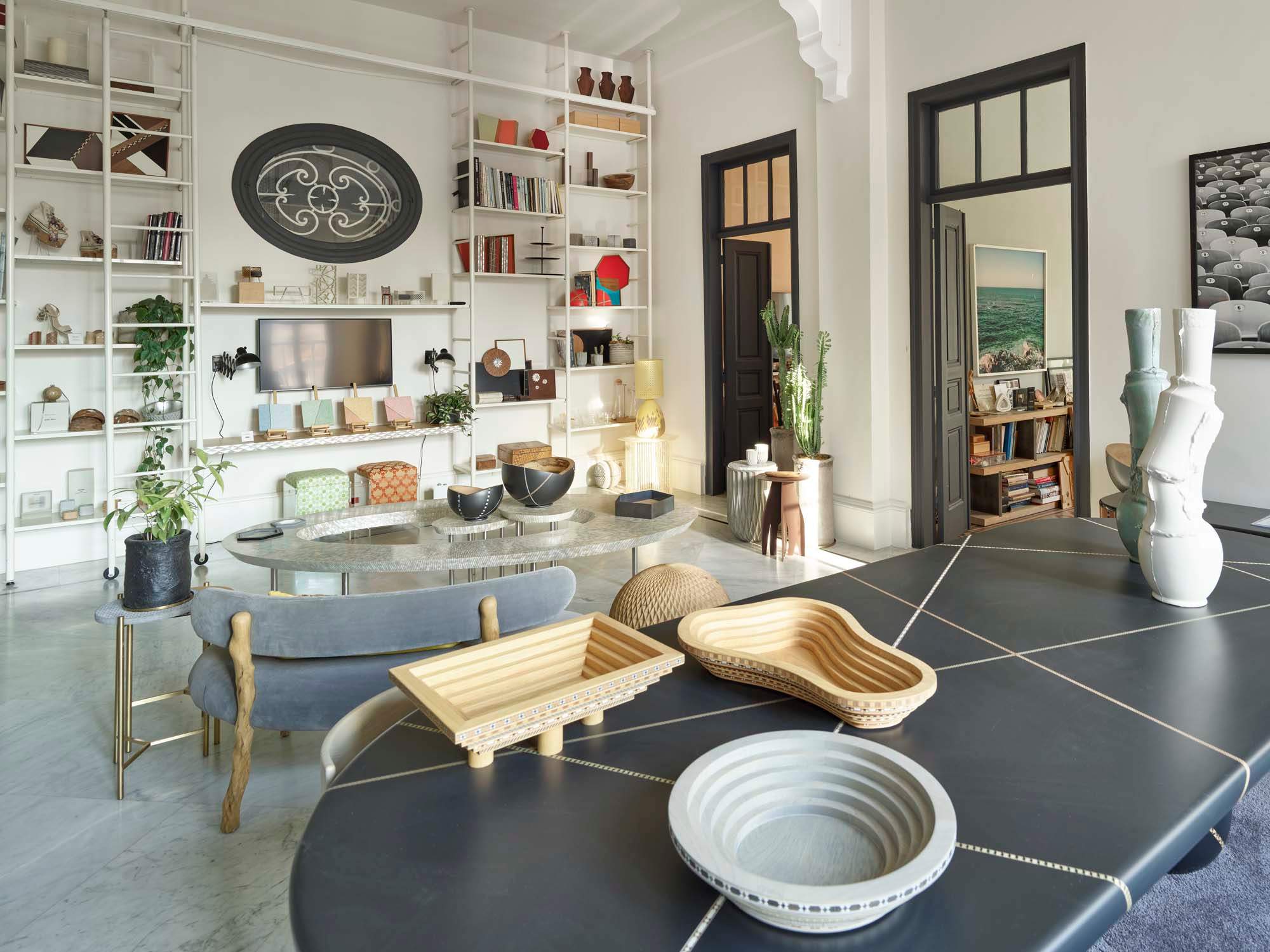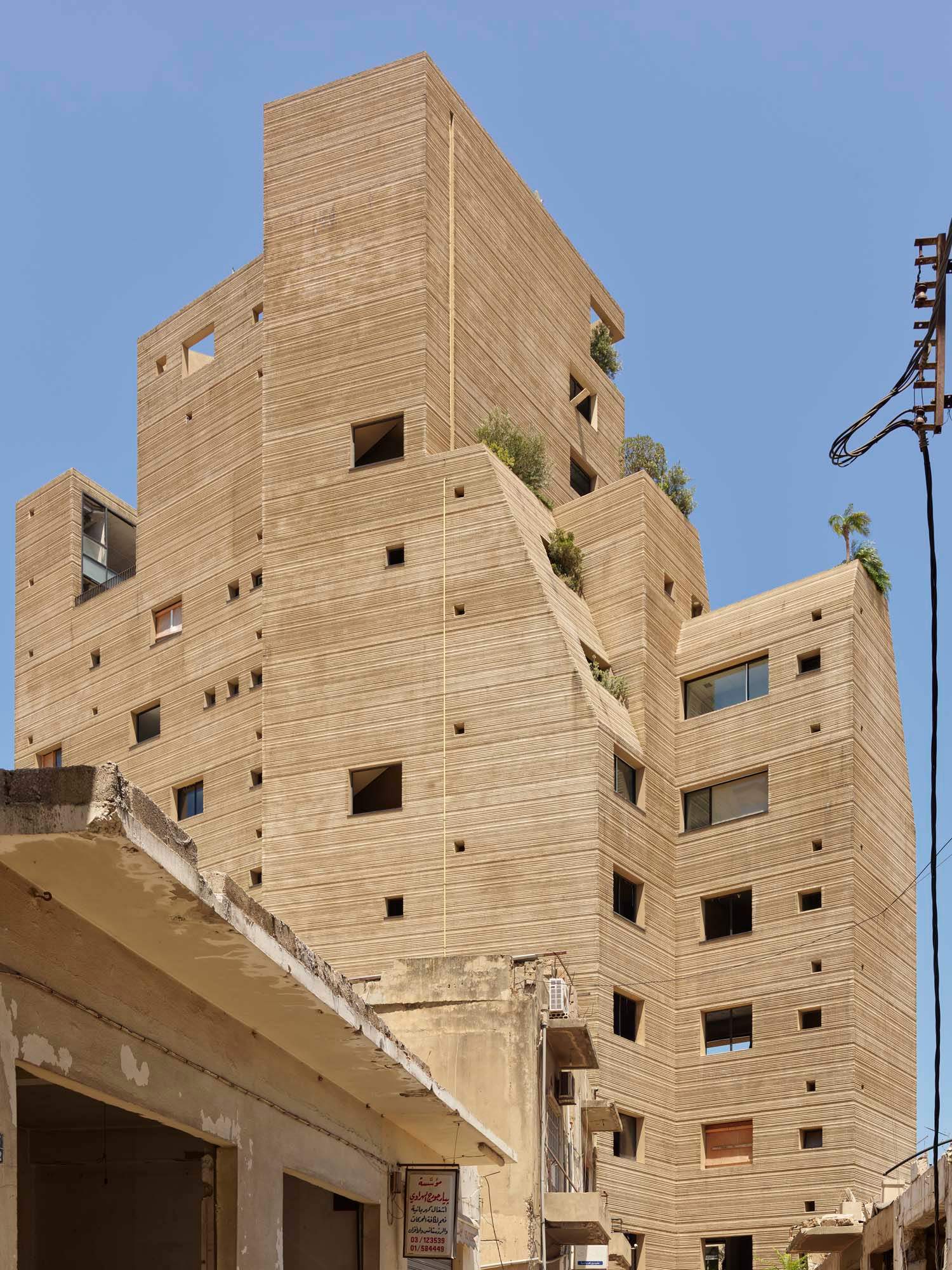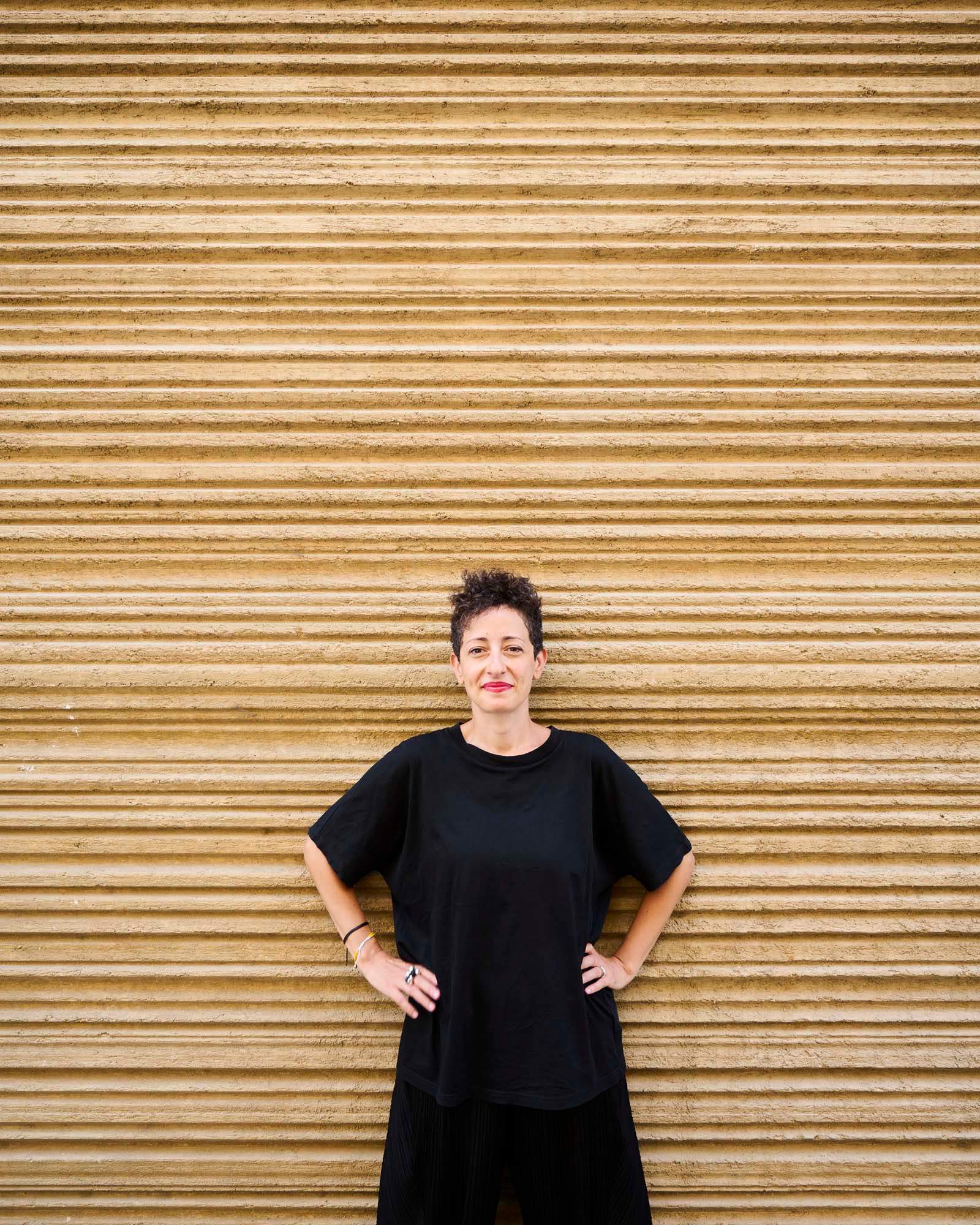 Designing for the times
Gregory Gatserelia
Canadian-Lebanese designer Gregory Gats­erelia sees Beirut from a different perspective to most of its citizens. He works in the top tier of interior and collectible design where his clients are among the city's wealthy elite. But the blast and its ramifications have been great levellers. "One beautiful story that I heard after the blast was from a former client who had been able to save his family by sheltering in a concrete tunnel that I'd designed to sit within their apartment," says Gatserelia, aware of the irony that something purely decorative ended up saving lives.
Gatserelia's office is only a few hundred metres from where the explosion took place. Had his team not packed up and left for the day at 17.00, he believes many would have died in the blast an hour later. A year on, surveying the freshly renovated studio that's filled with energetic young Lebanese designers, it is difficult to imagine the disorder of that day, when a mirrored ceiling shattered, destroying design and art pieces that Gatserelia had spent decades collecting. But though his office's work schedule is quieter than in past years, nothing is deterring the designer, who has collaborated with the likes of Anish Kapoor and Valentin Loellmann, from continuing to grow his studio from Beirut. "I am always pushing to reinvent myself," he says. "If I didn't work this way my creativity would perish. Beirut plays a big part in this. The Second World War lasted for six years but we've been in the shit for about 40 years." From this constant upheaval comes a perpetual sense of re-creation from within, as designers continue to dream big against all odds and citizens party at nightclubs amid chaos because "we suffer so much that we need those hours of expression".
Gatserelia, who was raised in Paris and worked in Toronto before returning to his birthplace of Beirut, is the embodiment of why designers from a small country of six million people punch far above their weight. "There is nothing like the expression of Lebanese designers," he says of Beirut's creative talent, which includes architect Bernard Khoury and fashion designer Rabih Kayrouz. "All the great designers here studied abroad," he says. "They absorb other cultures and then come back and do something great with it here." It's why Gatserelia will keep his practice here and continue to train Lebanese talent. "I love the attitude of my clients who want to finish projects here," he says. "I thought they would stop after the explosion but they're like me: they just want to keep going, no matter what."
Responding to emergency
Karim Nader
With Lebanon's currency ailing, rebuilding Beirut hasn't been easy. Thankfully, aid money has reached the country, with respected architect and teacher Karim Nader receiving a sizeable sum from the Swiss government to restore 10 public schools that were damaged by the explosion. "The Swiss Agency for Development and Cooperation said that it wanted to get the children back to school as soon as possible," he says. "Our emergency action was to make the schools operational again but soon we asked whether we could intervene further and improve the sites." The Swiss agreed and educational greenhouses were added to some schools, as well as public art and aesthetic improvements.
Going beyond the brief is a common trait of Nader's Gemmayze-based practice, which is now working on the restoration and improvement of two heritage buildings. One is a 1949 modernist gem, called La Tour, by Italian-Lebanese engineer Edgard Sisto. The development includes a sensitive regeneration of the curvy coastal apartment block, while at street level a former brothel will become a flower shop and the private apartments above will gain improved views over the city's famous Corniche and the sea beyond. Energised from being forced to flex his creative muscles in a rapid post-blast response, Nader is forecasting a more action-oriented future for the city's design community. "We have learned to be quicker decision makers and stopped trying to mastermind every detail," he says.
Yet forecasting the type of architecture that the city needs now isn't easy. Nader views the future shaping of the city's built environment with nuance but also positivity. "It is not just about being optimistic," he says. "We need to reflect reality through architecture by implementing design that belongs to the present. A classical architect will tell you to repair something exactly as it was built originally. That shouldn't be the case in Beirut. We need to look at what is around us and reflect it in our work, joyfully. There is no time to linger on the negative."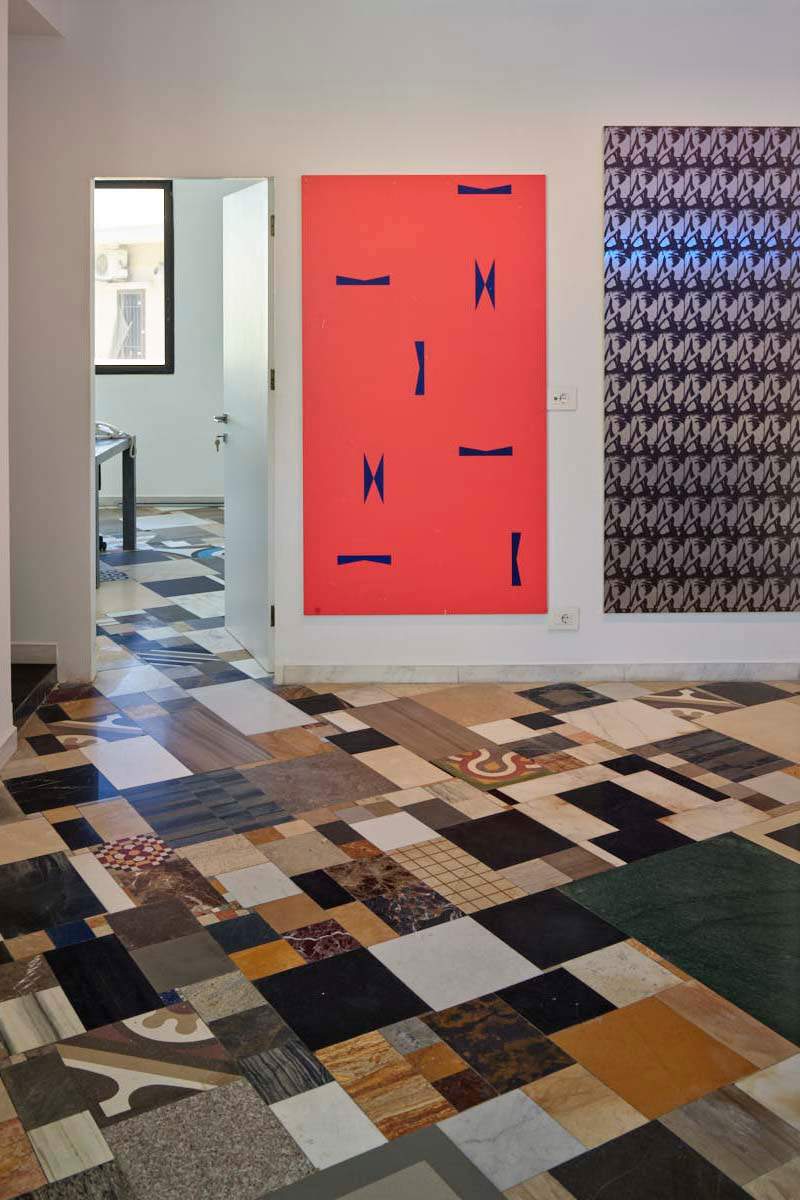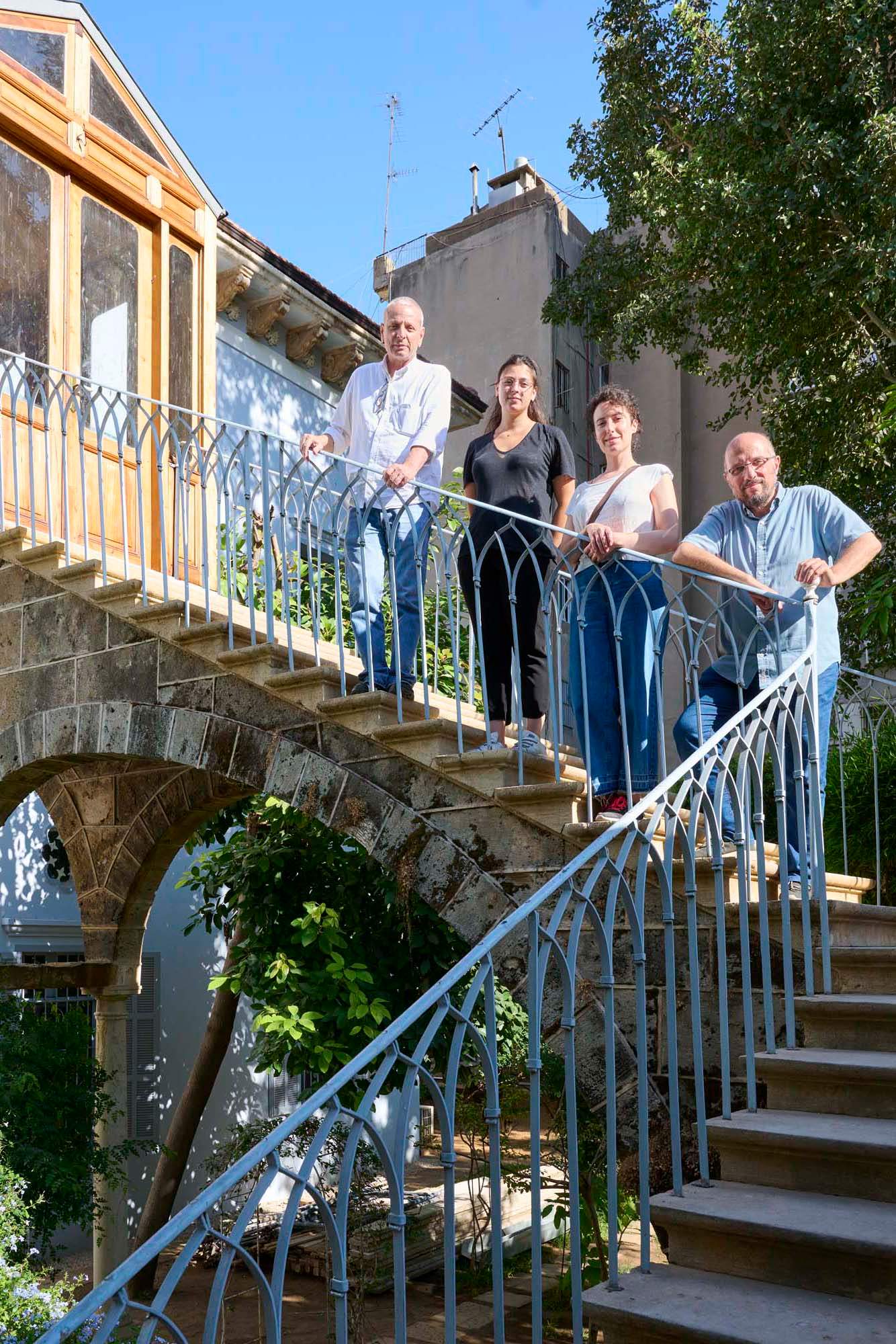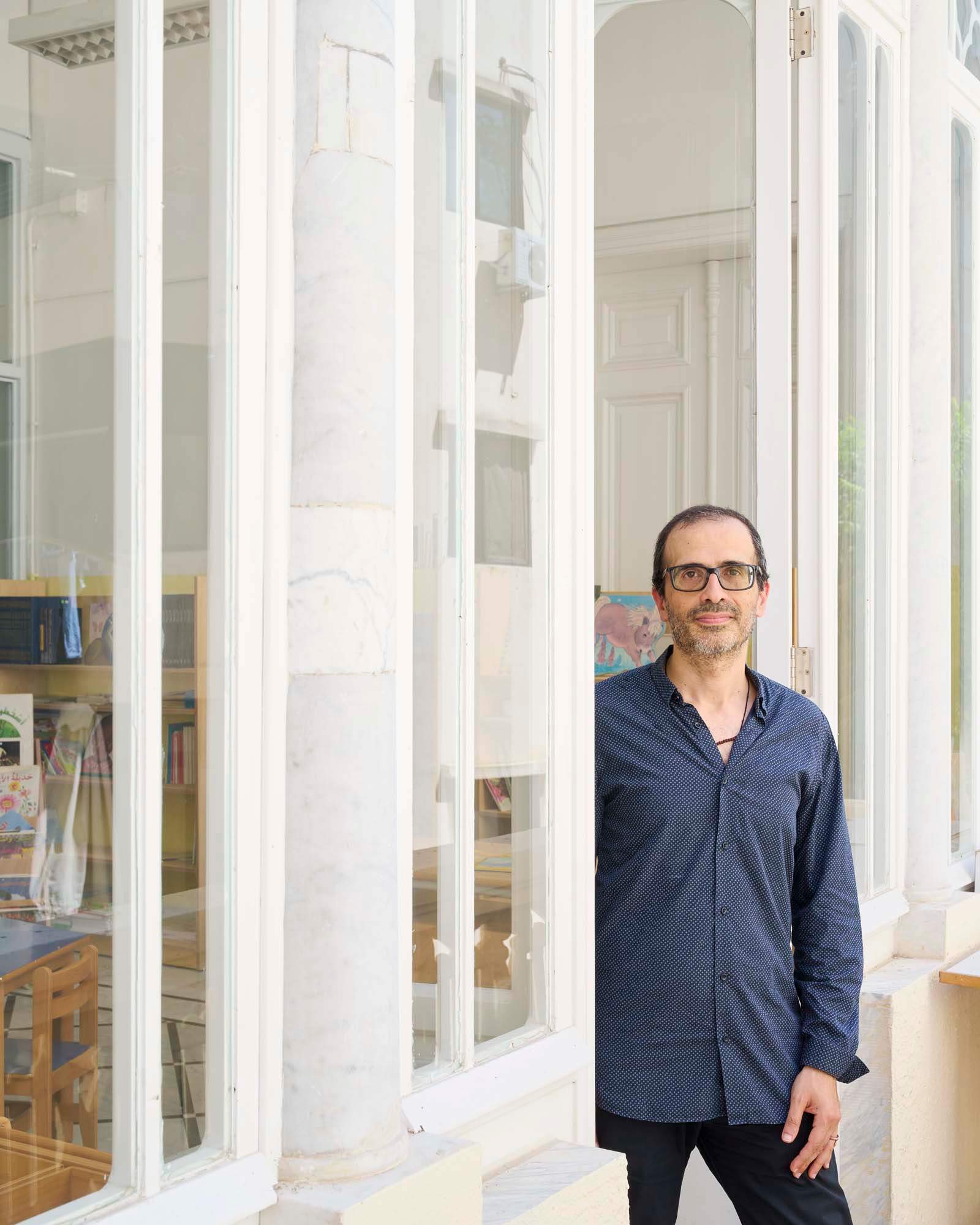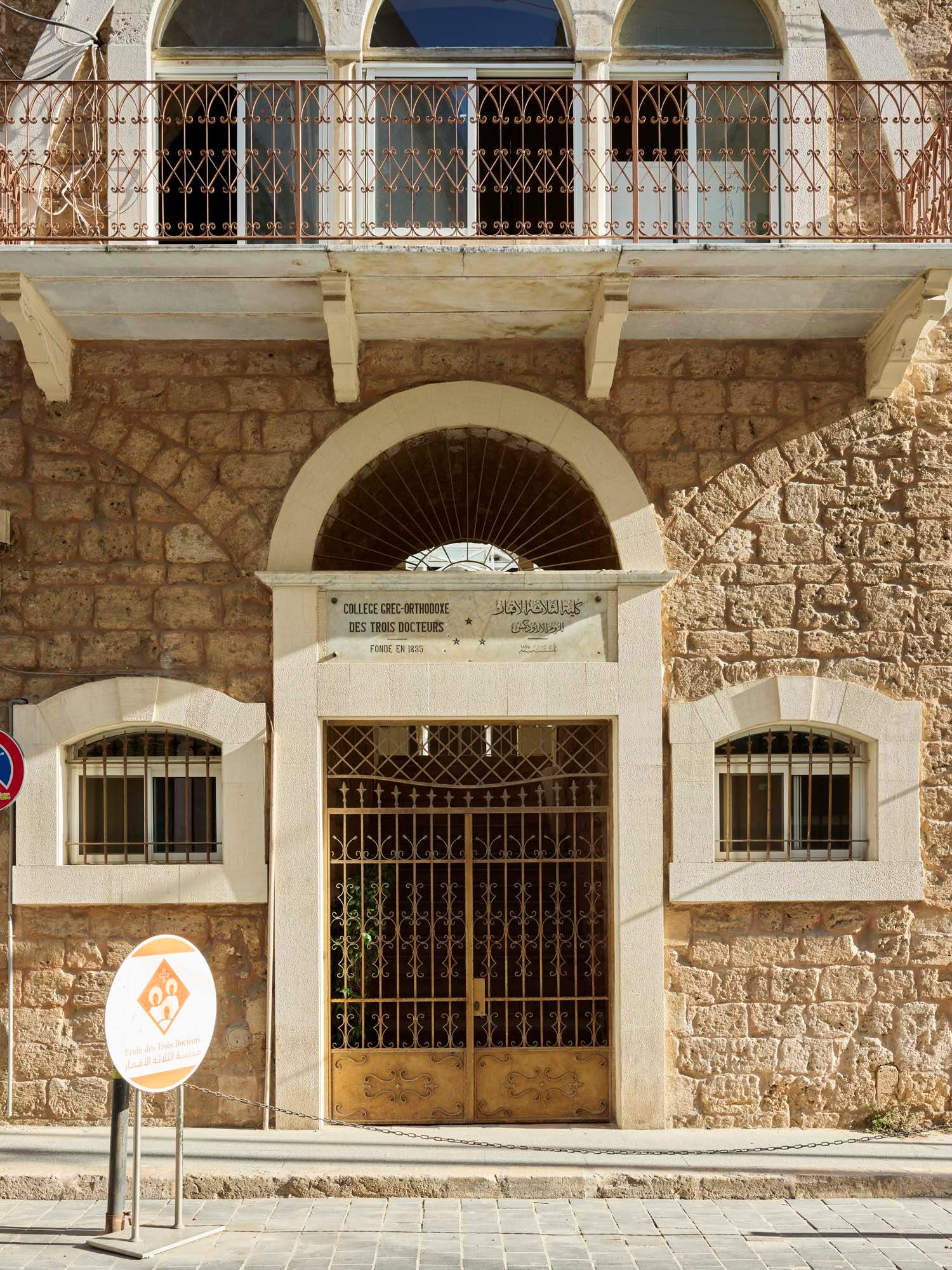 preserving historic homes
Beirut Heritage Initiative
monocle's introduction to the work of the architects behind the Beirut Heritage Initiative (bhi) begins at a busy Gemmayze coffeeshop with a map drawn by Fadlallah Dagher. Flanked by his daughter Yasmine, also an architect, as well as Yasmine El Majzoub and Abdul-Halim Jabr (all volunteer members of the group), Dagher scribbles away. What the final lines, squares and dots reveal is a city with a unique architectural character that evolved from the wealth of its port and the many traders who made their way through it.
At the heart of the city's architectural vernacular is the "Liwan house", a type of sandstone building that's common to Gemmayze and other districts close to the port. With handsome high-arched openings, they accommodated the middle classes from the 19th century onwards and remain the city's finest architectural stock. They use design ideas from Middle Eastern architecture for capturing through-breezes, while also drawing on materials taken from Beirut's European trading partners: marble flooring from Italy and
roof tiles from France. "It was the first time in Middle Eastern history that imported materials were used in architecture," says Dagher. The burnt-yellow sandstone at the buildings' core, however, was quarried nearby and it is this that grounds the Liwan houses into their sun-baked Mediterranean setting.
The old buildings were one of the port explosion's main architectural victims. bhi, formed within days of the blast, has identified at least 10 clusters of these houses to resuscitate. It's not just because of the buildings' aesthetic and historical merit that they need to be saved; they're also vital to the city's prosperity. "Gemmayze helped Beirut access the new economy – the alternative economy – which is a vital hub of the national economy," says Jabr of the city's fashionable, photogenic area, where tourists once flocked and creative entrepreneurs set up shop. "Unlike most of the city, the physical fabric here shows an alternative model to simply pulling down old buildings and replacing them with newer ones."
In the immediate aftermath of the blast, the bhi team had the foresight to take a long-term view about what they should do to help. While ngos and emergency response groups rushed to aid those suffering in Gemmayze and neighbouring districts with temporary relief, bhi considered the years ahead and then began drumming up financial and governmental support. "Heritage preservation takes a lot of time and money," says Dagher. "Would you come back to a repaired building if the neighbourhood is empty? That is why we need to bring back life through clusters of buildings and families who know each other. It's why we have created the cluster strategy."
"The silver lining of this blast is that it allowed us to look beyond the obvious and venture into the city's interstitial spaces," adds Jabr, leading us from the café into a stunning set of Liwan houses on Gemmayze's main strip that are now close to being completely restored. "It's like the work of a surgeon: you don't get the opportunity to open up a body and learn from it first-hand unless something adverse happens," says Jabr, pointing out the unique timber ceiling features that absorb the hot summer air flowing through the structure into its high, sloping roof.
In a city where heritage architecture is hardly recognised by the government, bhi has put together a compelling case for why this attitude needs to change. "Never in our lifetime would we have imagined being able to gain so much know-how," says Jabr. "Suddenly we have knowledge of how to build and repair these buildings in a span of a few months – something that 30 years of education and practice before the blast couldn't muster. It's intense, on-the-job learning."