Fashion / Tokyo
Style guides
Whether they are subtly demonstrating how best to wear the season's latest pieces or giving customers advice via text, Tokyo's menswear shop staff are dedicated to helping their customers find their personal style.
Tokyo might have the world's best fashion retail scene. But what makes this city's shops truly unique are their staff. Running a style marathon from Ebisu to Shinjuku and Aoyama to Daikanyama, we've sought out some of the most inspirational men working in fashion retail in Tokyo today.
As clothes shops compete for relevance, it is those on the shop floor who make a brand appealing. In Tokyo the human touch is never lost. Here are the people making the city a global benchmark.
Jun Takahashi
United Arrows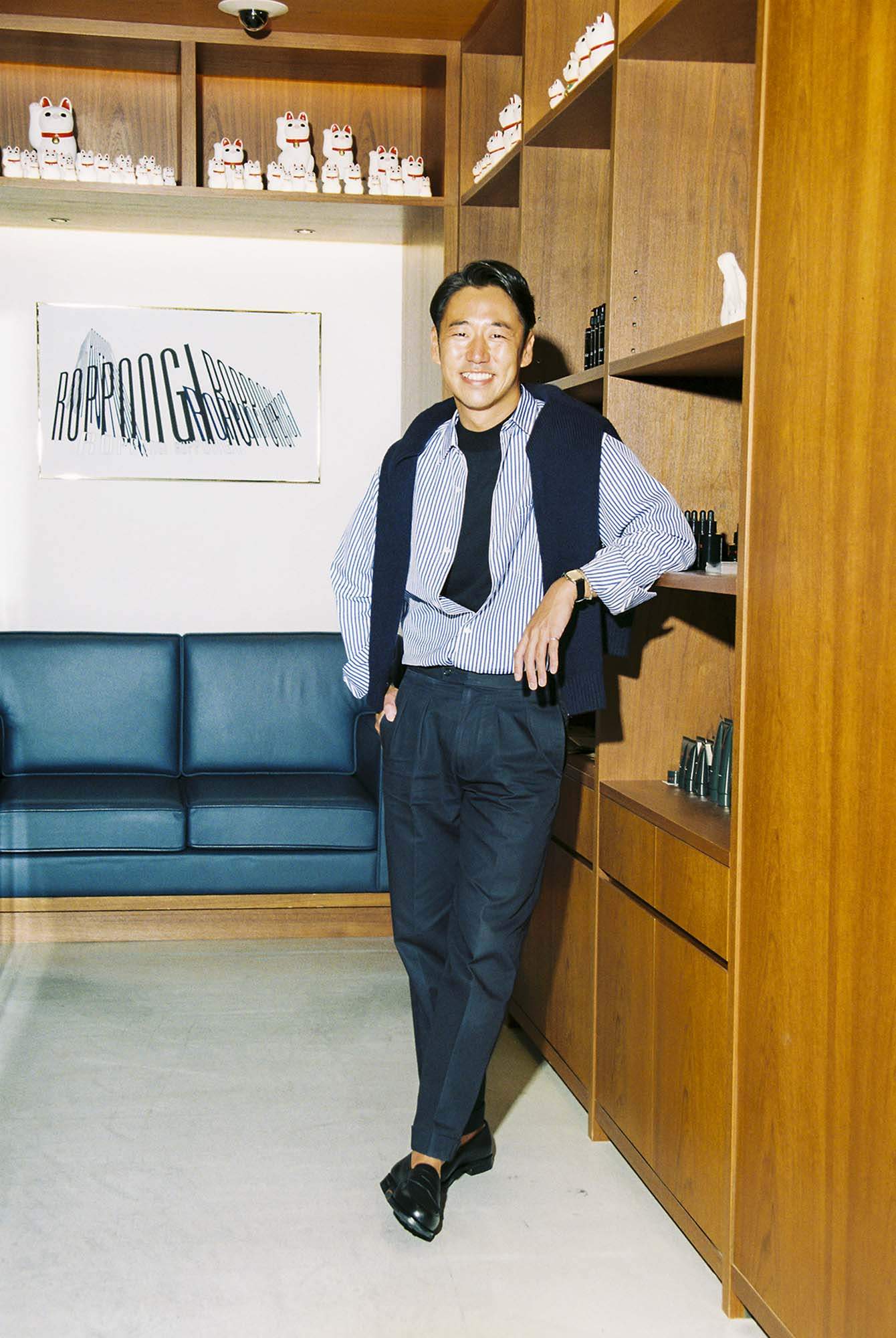 Jun Takahashi is not shy about presenting himself as a style icon. "Today, you have to sell yourself to appeal to customers," he says. "This cuts across everything, from the clothes I wear to the way I stand and behave and the ambience that I exert in the shop." When monocle visits, his outfit offers a sprinkle of British inspiration: he wears a United Arrows (UA) original shirt made from a Thomas Mason fabric and loafers by Northampton's Crockett & Jones. "Whatever we wear, we want to be elegant; that's UA style," he says. The Roppongi outpost is the largest of UA's shops and attracts all sorts of customers. Takahashi mixes high and low fashion, from tailored jackets to vintage trousers – and his technique is working. "Customers ask me about what I'm wearing and then I can make styling suggestions," he says. "That's what you have to do as a pro. We sell clothes but what we really want to sell is style."
---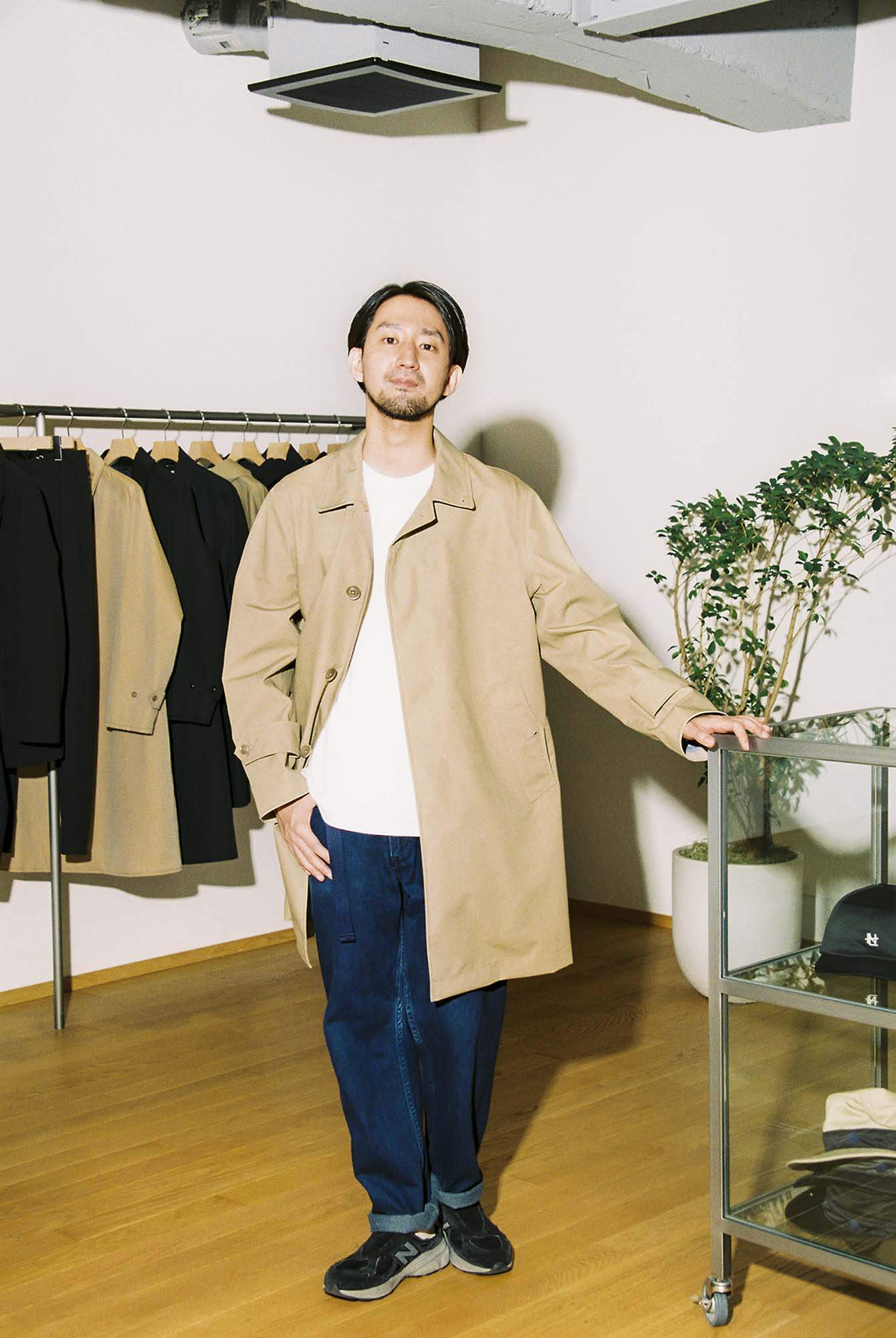 "I've always wanted to work for a fashion retailer," says Sorato Takeda. "I attended Bunka Fashion College to learn customer service." The friendly Tokyo native joined respected Japanese label Nanamica two years ago and takes a relaxed approach to dressing for his job. Instead of wearing Nanamica from head to toe, he chooses one main garment from the collection and lets his personal wardrobe fill in the rest. This doesn't mean that he forgets to represent the qualities of the brand. "When I know who is coming in and what he or she is interested in, I bring my own clothes to suggest a styling idea – whether that's Levi's denim or anything from other brands really," he says. "We respect the personality of each individual. That's what I want to convey."
---
"I think about styling my clothes so that our shoes look the most attractive because we're a shoe brand," says retail assistant Toga Ikeda. The 23-year-old joined Hender Scheme (read our interview with founder Ryo Kashiwazaki on page 192) when he was still at university. At Hender Scheme's Ebisu shop, Ikeda serves men and women, both young and old, with varied tastes. "The balance between shoes and clothes is important. Depending on the customer, I will use myself as a style reference," says Ikeda, who is wearing vintage American trousers, a John Smedley polo and a jacket from Japanese brand Cale. "Here, our staff wear everything from vintage to Japanese brands such as Auralee," he says. "It shows that you can style our shoes with all kinds of things."
---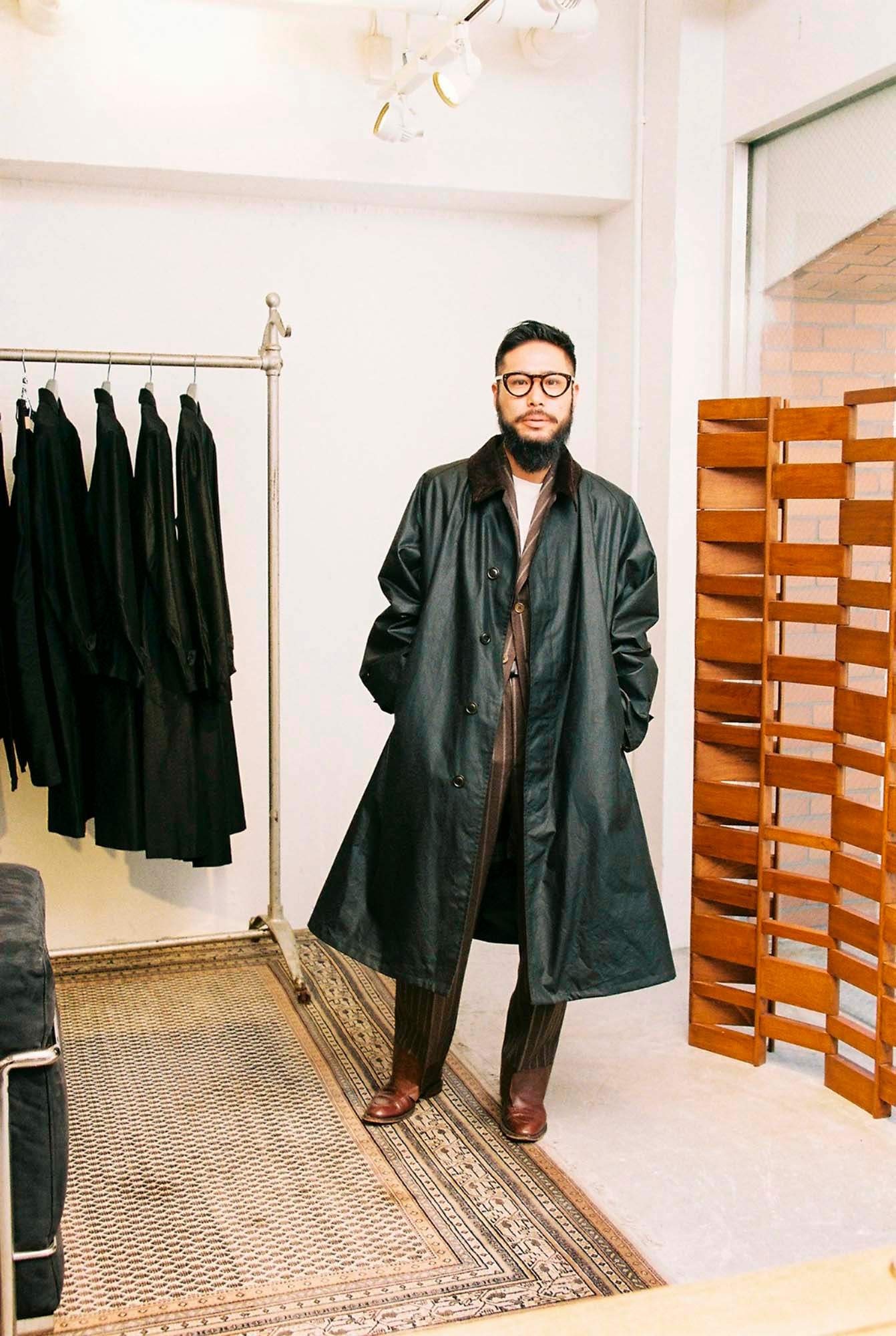 Shotaro Wada is one of the most stylish men in Tokyo's fashion retail scene. Pay a few visits to the L'Échoppe shop in Aoyama and you'll learn that there is nothing he can't pull off. "I like to incorporate things that were not made for fashion, from workwear to souvenir goods," the 30-year-old shop manager says. "Inspired by our director's aesthetics, I try to think of subtraction instead of adding more." Wada's fashion flair has won him loyal customers – one texts him for style advice several times a week – but people are also attracted to his genuine attitude. "I wear many things that we don't sell at our shop," he adds. "We mustn't forget to enjoy fashion."
---
Iori Mano oversees the flagship of Tokyo fashion label Auralee. "I like simple, understated clothes," says the 30-year-old. When he dresses in Auralee clothing he pays attention to the details. "I choose different sizes, depending on the piece," he says. "Every item is designed according to the fabric and the expression of the garment is different in different sizes. Also I try to set an example by wearing colours that people might find difficult to pull off." Mano also mixes pieces from different collections to show how they can be worn across the seasons. He changes the mood by switching between trainers and smart leather shoes but whatever he does, he makes sure his clients can relate to his appearance. "I style myself to show how our collections are wearable in daily life."
---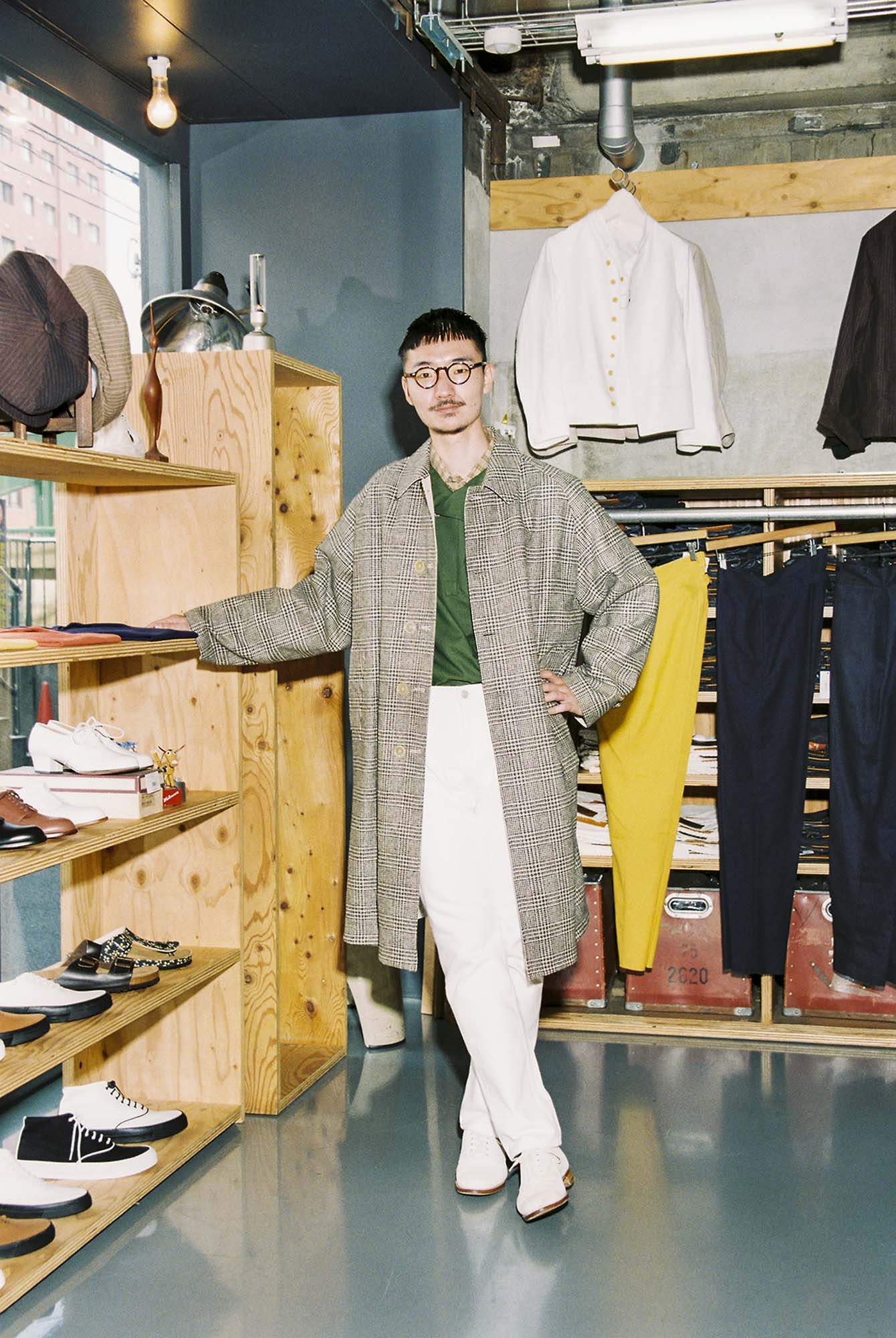 After falling in love with the Anatomica brand at a customer event, Ryota Yamane has worked hard to become one of the most respected team members at its Tokyo shop, which serves everyone from students to gentlemen in their sixties. "Our clothes show attention to detail and take inspiration from vintage clothing," he says. "I like earthy tones such as beige, olive and brown; luckily our brand offers those." When he meets monocle he's wearing a reversible coat and trousers from Anatomica with a vintage Swedish military shirt. "Anatomica offers basic clothes but we show how different they can look to suit various tastes," he says. "There are many ways to look stylish. I aspire to be inspiring to our customers in the same way that I felt when I was a customer."
---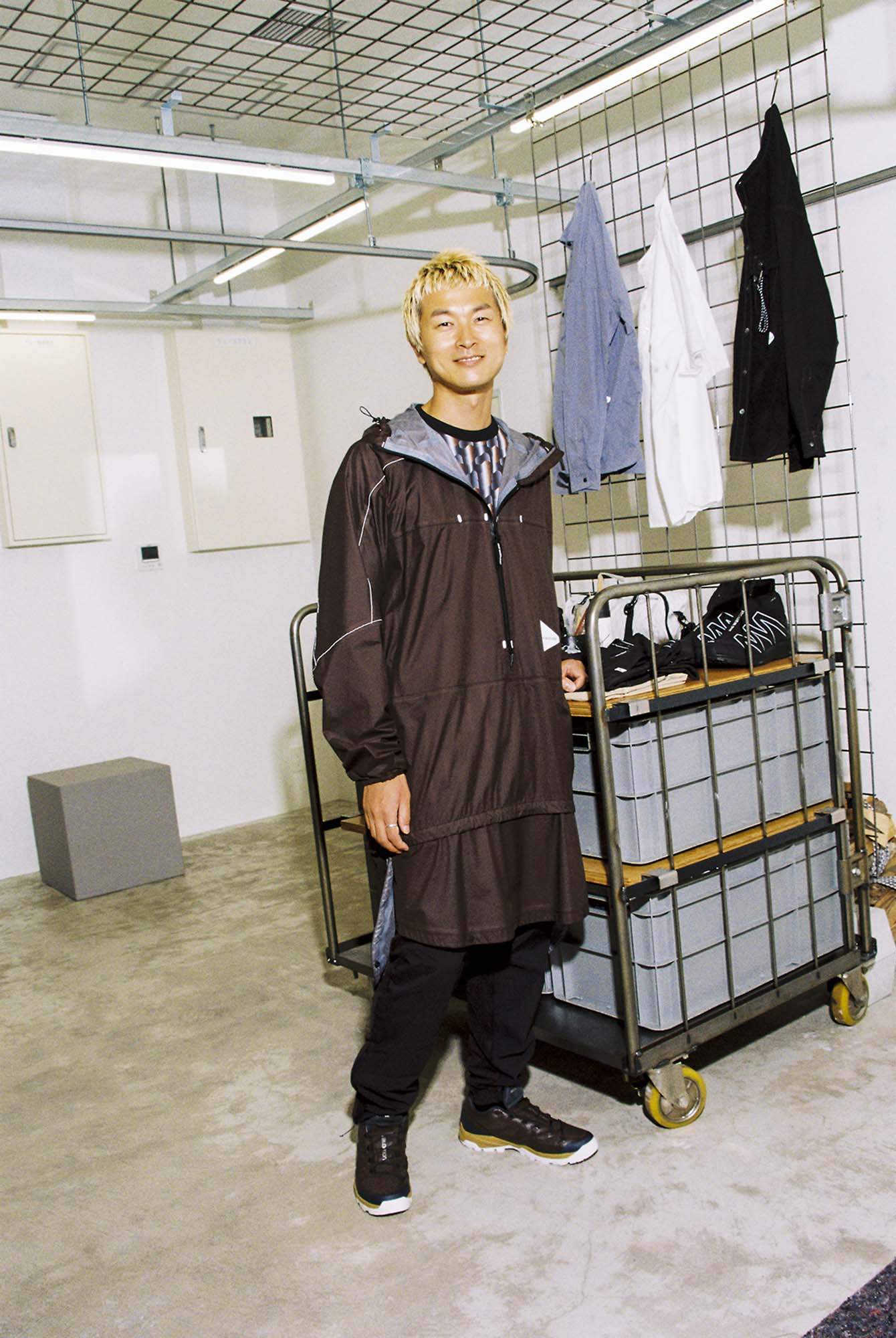 Kento Tada works at the Shibuya shop of Japanese urban mountaineering brand And Wander. "I care about the fashion element of our collections," he says. "Outdoor gear predominantly focuses on function but I wear slightly oversized garments to show how you can be playful and have fun with our clothes." This makes sense because the location, at the heart of Shibuya, attracts a young fashion clientele. "Outdoor clothes are often in bright colours but ours use black and beige. They're versatile." But Tada also knows a thing or two about climbing. "I test our collections so I can give tips to customers," he says. "Depending on the mountain they're climbing, I can give them the right suggestions."
---
Yasushi Ito
Bloom & Branch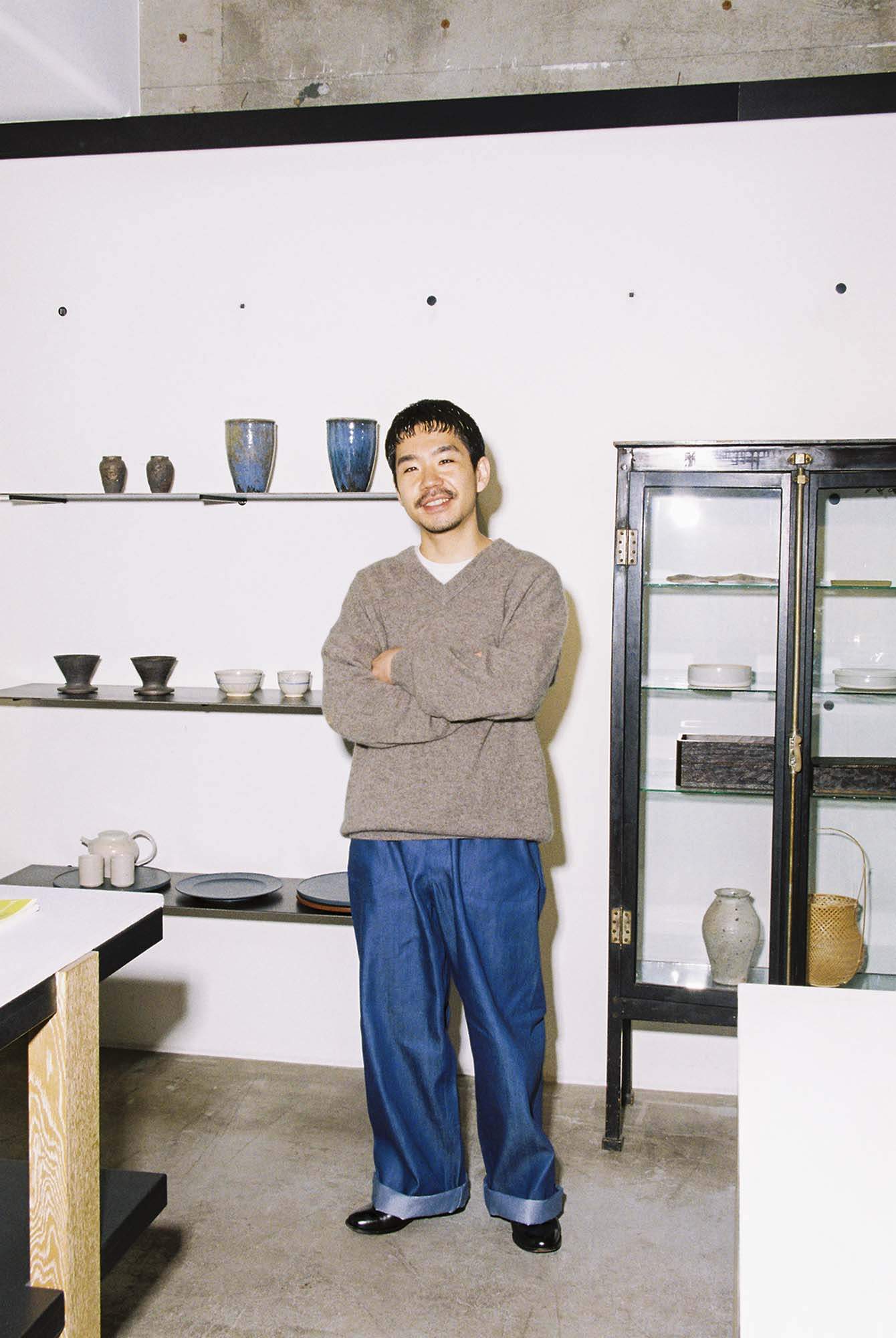 "Fashion is my hobby; my style is consistent at work and away from work," says Yasushi Ito of multibrand shop Bloom & Branch. "I like comfortable clothes with stress-free silhouettes," he says, today wearing oversized jeans. "But I'm careful not to look 'rough' because this is Aoyama. For me, sizing is not so important. It's all about how you want to wear it." Demonstrating this philosophy, he cinches his belt to highlight the shape of the trouser pockets. A smart pair of Italian shoes and a vintage Cartier watch add elegant touches. Ito says that shoppers in Aoyama love fashion and want to talk about it. "I keep up to date with fashion around the world," Ito says. "Experience and knowledge complement each other and make my style suggestions compelling."
---
Noritsugu Yamagata
Isetan Men's Department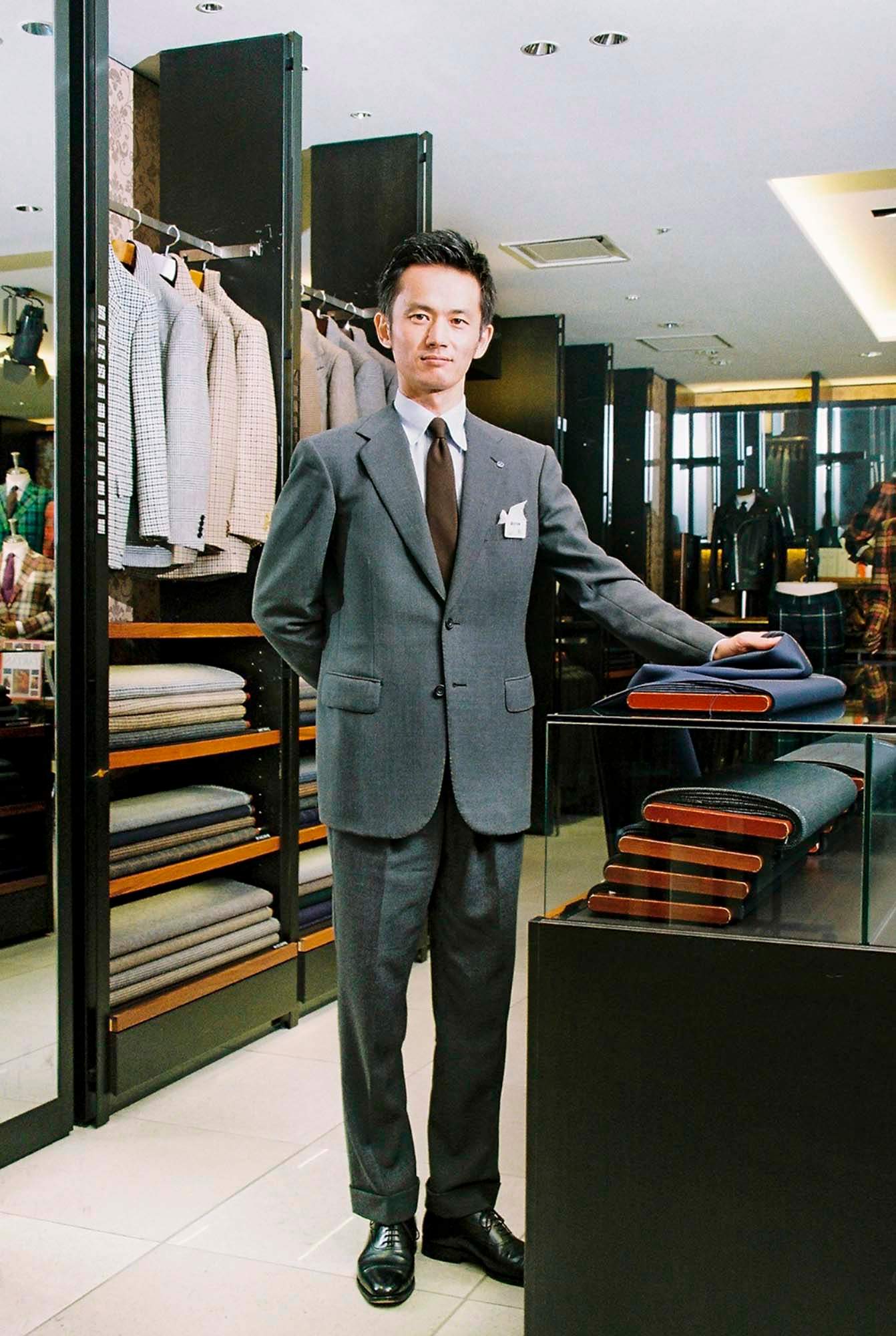 "There are many fashionable staff here," says Noritsugu Yamagata of the sprawling wonderland of men's fashion at department store Isetan. "So I try to look futsu [normal]." To meet his customers' appetite for classic style, Yamagata draws on his knowledge of suit and fabric-makers such as Henry Poole, Lardini and Ring Jacket. "This is a department store so everyone, from fashion enthusiasts to regular customers, comes here," he says. "I want to be approachable." Yamagata, who prefers British fabrics, has reduced his wardrobe to suits in navy, grey or glen check, shirts in white or blue, and black shoes. On the job, he is composed and never in a rush. He knows that presentation isn't just about the clothes you're wearing. "The way I conduct myself has to look the part too."
"This is a department store so everyone, from fashion enthusiasts to regular customers, comes here"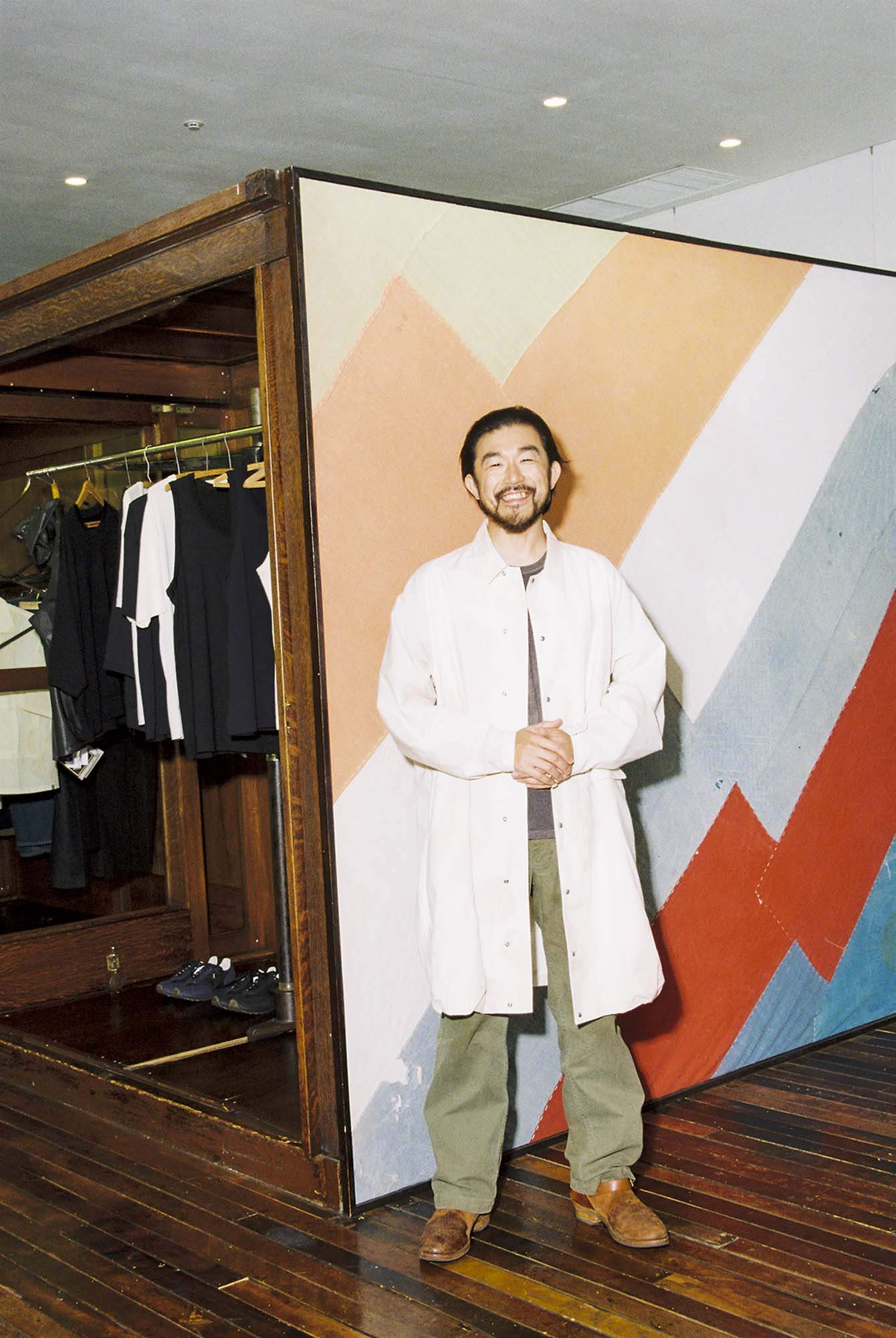 "I don't have a strong personal style per se," says Takashi Takagi, a Visvim shop manager. "I buy what I like from my first impressions after I look at our collections. If anything, I try to embody Visvim." Takagi, who has a background in art management, fell in love with the brand's artisanal approach to fashion when he discovered it more than 10 years ago. "Whatever I wear, I stay true to myself. It's important to be honest," he says. He has become deft in showing how past Visvim collections can be styled with the latest releases and how traditional items can work in a modern wardrobe. "We have authentic kimoni-inspired pieces," he says. "I make a conscious effort to try them often so I can wear them well."
---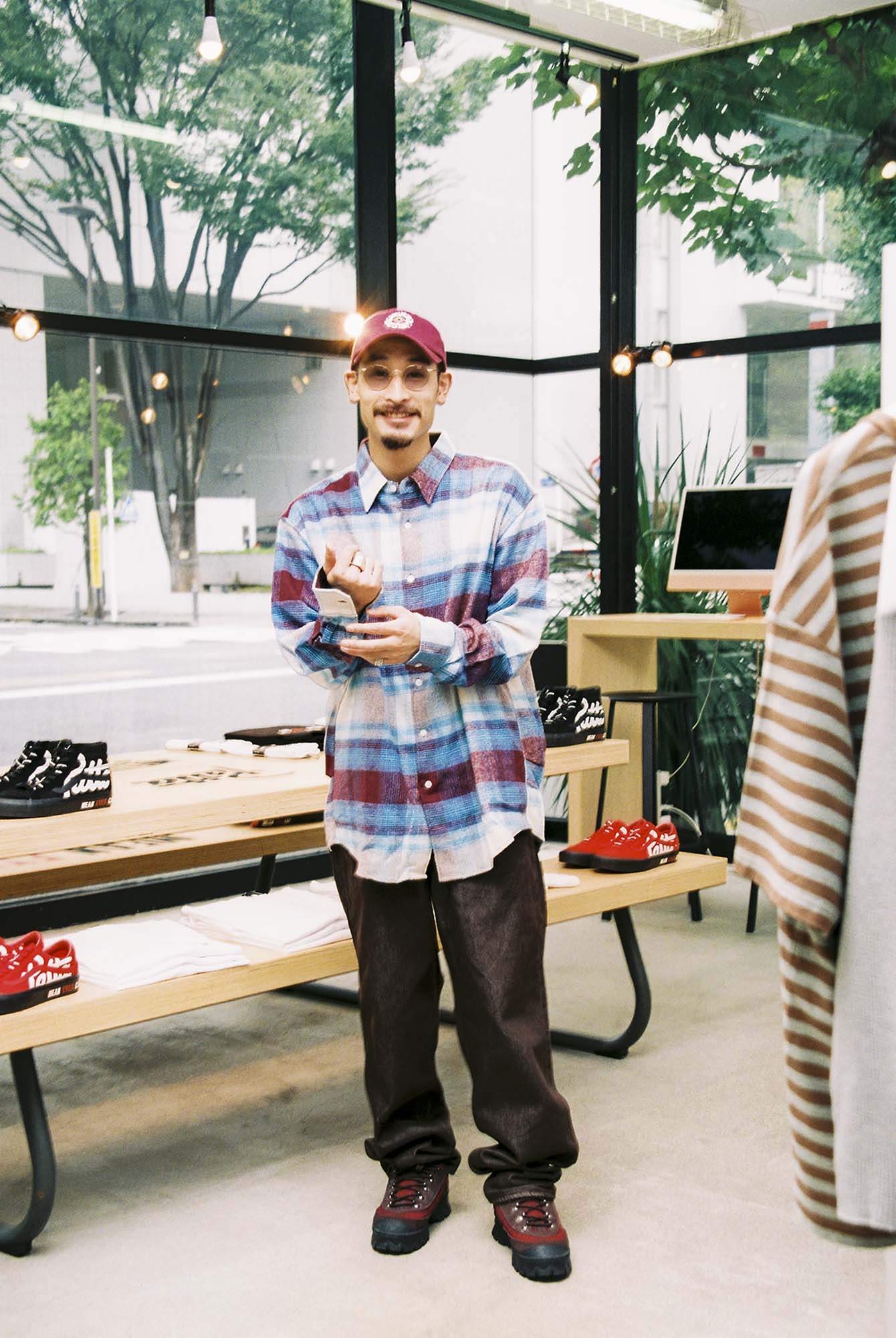 "I draw inspiration from the 1990s New York hip-hop scene," says Beams' Ryosuke Nozaki. "But I tone it down in a modern way." A familiar figure at the multibrand retailer's main menswear shop in Harajuku, the 29-year-old's snaps on the Beams website are a popular source of styling inspiration for customers. "This location attracts a young crowd but there are also many customers who have gone full circle to relatively conservative brands, such as Comoli," he says. "I'd wear them in bigger sizes to deconstruct the brand image in the best possible way." To meet monocle, Nozaki chose loose-fitting Auralee trousers and a shirt by Noma TD. "I change my mood every season," he says. "But I hold onto my roots."