In short / Global
The Agenda: Culture
The latest from art fairs and auction houses to the silver screen and magazines.
Cinema – Los Angeles
Screen idols
Many visitors head to Los Angeles because of its links to the film industry. So it was odd that the city never had a venue that catered for cinema-related paraphernalia. The new Academy Museum of Motion Pictures will change all that. "It has been a long dream," says the museum's director Bill Kramer. "The Academy was founded in 1927 and it has always wanted to build a museum devoted to the art and science of film-making."
Inside a gleaming building designed by Renzo Piano, the museum has five floors of exhibition space dedicated to everything from film props to famous directors, as well as two projection rooms for talks, symposia and screenings. The programming looks smart and ambitious – perhaps the tourist attraction that LA lacked for so long won't be so touristy after all. 
The Academy Museum of Motion Pictures opens on 30 September
---
Art Fairs – Mexico
Estación Material:
Factory fresh
Guadalajara's gallery scene has grown steadily in recent years so it is no surprise that Estación Material, the new travelling sister event of Mexico City's Material Art Fair, has chosen this booming art city as its first location. Presenting 34 galleries and project spaces from across Mexico, the fair offers an interesting mould for the art shows of the future.
Estación Material will be hosted inside Cerámica Suro, a ceramics factory run by José Noé Suro, who often collaborates with Mexican and foreign artists. During the fair, the factory will produce limited-edition works, available to buy throughout the day. This tactile approach should win back an audience who might be fed up with looking at things via online viewing rooms – and reconnect them to the act of making.
"It matters a lot within the experience of contemporary art," says Brett W Schultz, co-founder of Material. "We've always strived to make the city and its scene of makers and doers an important part of our events." Given Cerámica Suro's expertise in collaborating on experimental pieces, choosing the venue was easy. "The factory is a major reference point for contemporary art production in Mexico," says Schultz. "When José Noé Suro offered us the chance to do the fair in the factory, it was too good an opportunity to pass up."
Beyond the official fairgrounds, the event will continue its focus on the physicality of creation by allowing access to the studios of some of the city's most well-known artists, such as Eduardo Sarabia, Gabriel Rico and Jose Dávila. "Visiting the studios is a big attraction for art lovers and collectors in Guadalajara," says Isa Natalia Castilla, Material's other co-founder. "You can look at all of the production that goes into their work." The aim is to create a connection between collectors and the pieces that they invest in.
Estación Material runs from 28 to 31 October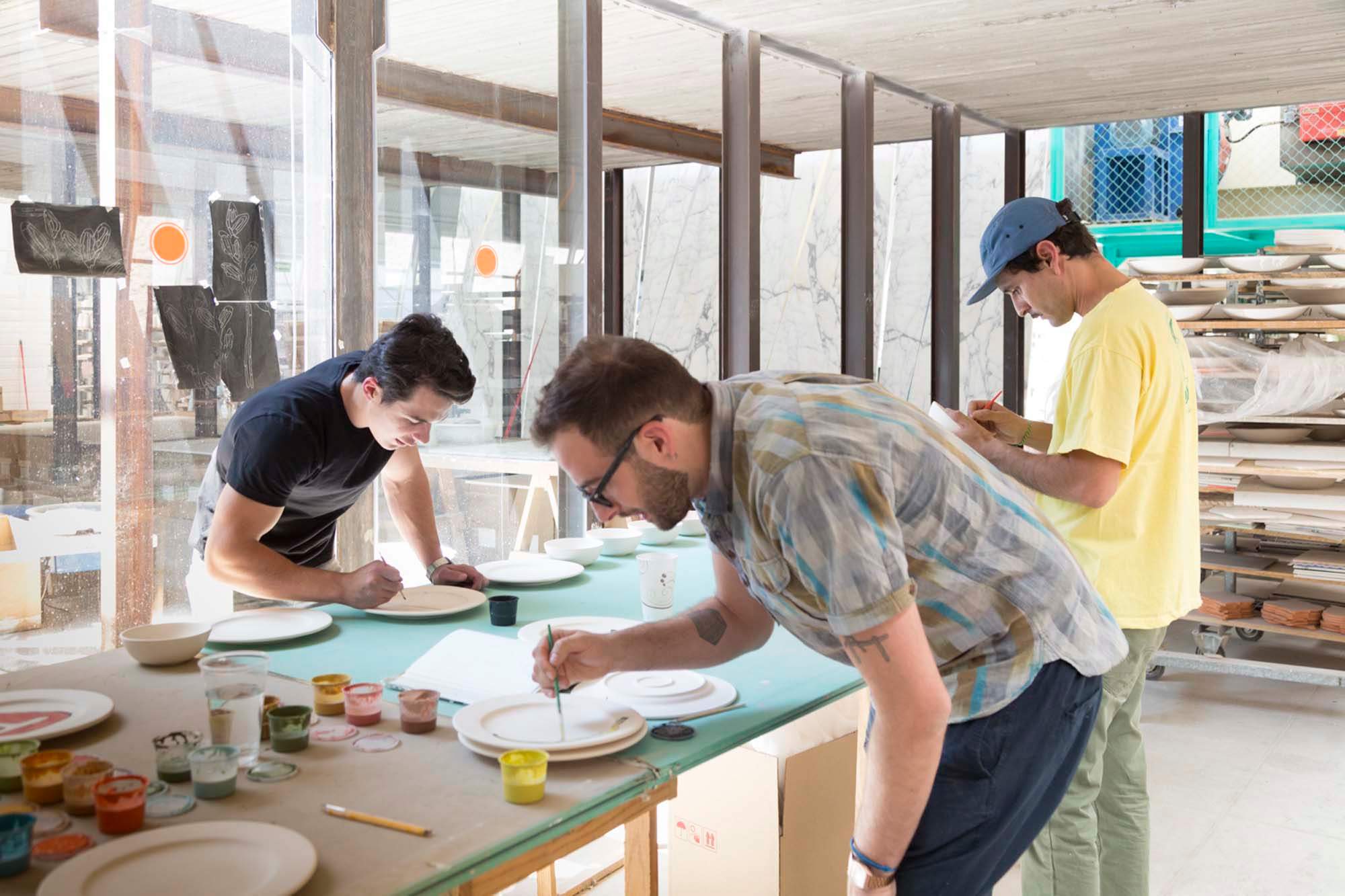 Media ––– Italy

Curious minds
One weekend in September, a current affairs festival took place in the Italian city of Reggio Emilia, with topics ranging from Afghanistan to Black Lives Matter. In the audience? A bunch of 11-year-olds. Internazionale Kids festival is the first event organised by the magazine of the same name. Launched in 2019 as a spin-off of news weekly Internazionale, the publication refutes the stereotype of disengaged youth. "Children are very curious," says its editor, Martina Recchiuti. "Often it's the parents who don't explain."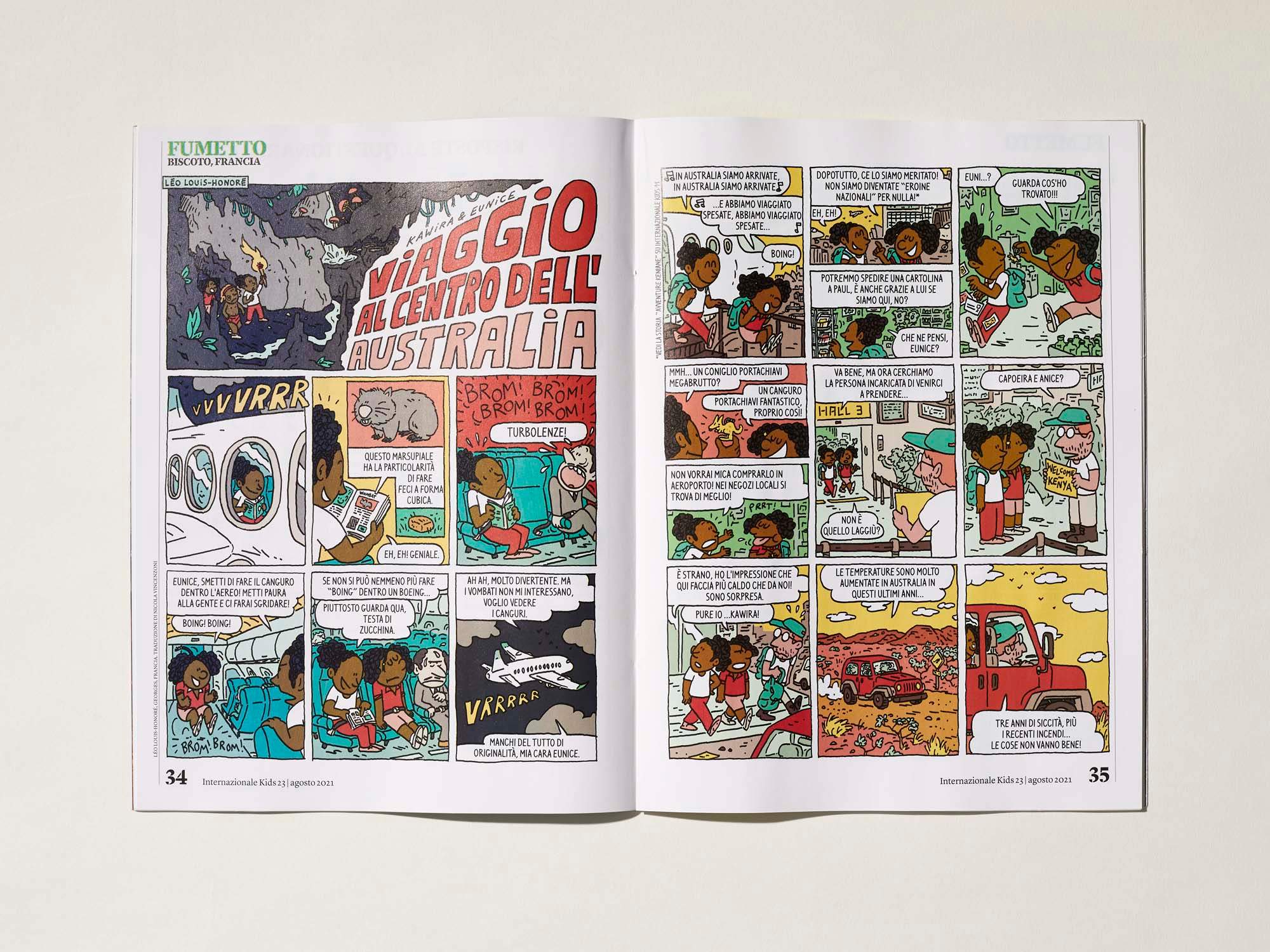 The magazine has the same journalistic integrity as its grown-up counterpart. "We take the same approach as the adults' title," says festival organiser Alberto Emiletti.
Noah Horowitz
Sotheby's
After six years helming Art Basel's successful iteration in Miami Beach, Noah Horowitz has taken on a new position as worldwide head of gallery and private dealer services for global auction giant Sotheby's. He tells us what's on the horizon for auctioneers and fairs alike.
What drew you to this role?
The pandemic has offered our industry the opportunity to think things over. I'm confident that people will want to go back to fairs – to travel and be with people. But some things will be different related to the risk-return paradigm of the shipping and marketing budget [for galleries]. Gallery dealers are setting aside the way that business has been done historically and prioritising business goals and expectations in a new way.
Are art-market categories becoming more blurred?
Absolutely. In many ways it was a matter of time until we got here and I'm excited to be part of that change – working in a way that is harmonious with the precepts of gallery structure. They are still the foundation that is sustaining artists' careers.
What's next for art fairs?
There is a future for art fairs as a modus for discovery and connecting a global audience. But there are lots of them – it's inevitable that some will fall or be restructured. Fairs will remain a fixture but will need to innovate and change.
Images: Julia Sherman. Still life: Tony Hay.