/ Global
The Agenda: Urbanism
Abu Dhabi's unique, new park and our design editor's views on how taxis rank.
The Urbanist
Nic Monisse on...
Gardens in the gulf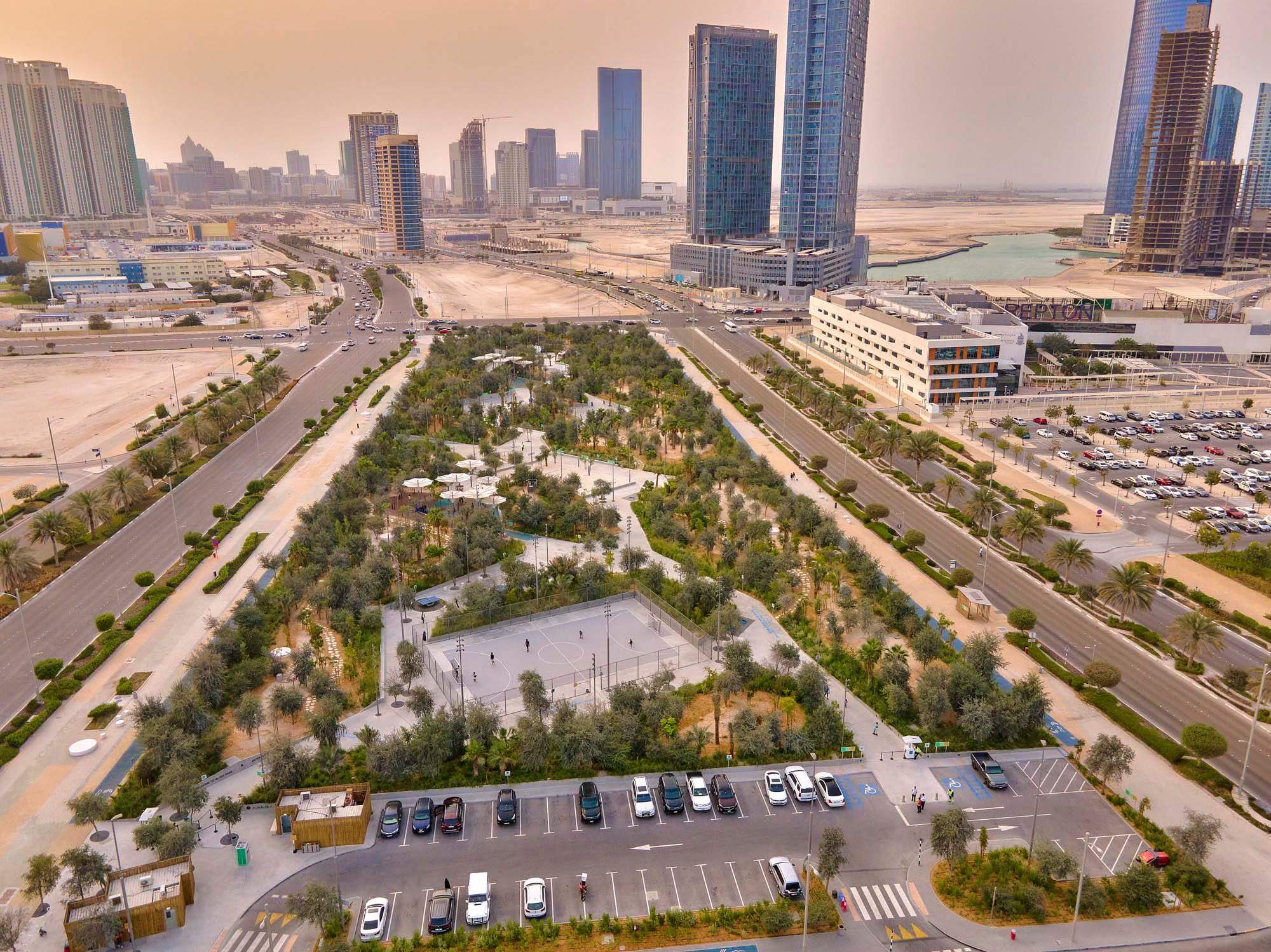 For a long time, a prerequisite when building any new public park in Abu Dhabi was a lush, European-style lawn. But a newly completed project by Danish design firm sla turns this narrative on its head.
Al Fay Park in the centre of the city  offers 27,500 sq m of public space (the size of about four football pitches) without using any of the usual methods of planting or irrigation, which are at odds with the surrounding desert environment. "It's the first public park in the uae without a lawn," says Rasmus Astrup, a partner at sla who led the project. "We took an approach in which biodiversity and a cool microclimate were the drivers for the whole design – al fay literally means 'the shadow'."
It's home to more than 2,000 trees and bushes; every plant is native and carefully selected by sla to create a verdant and cool oasis in the city. Dotted among these are basketball and volleyball courts, table-tennis set-ups, climbing walls, playgrounds and tracks that weave through the planting. It's a combination that offers a unique opportunity for public life outside the typical air-conditioned indoor environments of the gulf. And, judging by the crowds that are populating it at all hours, it's a combination that is proving successful.
"I've always said that [spending time in nature] is something that people need," says Astrup. "But now, with projects like Al Fay Park, I see a tendency that it's also something people want."
To stay tuned with the latest in city-making, listen to 'The Urbanist' on Monocle 24.
---
On Design
NOLAN GILES on...
Cab culture
Taxis are designed to stand out, to be easily spotted by those looking to hail a ride. And many of them have become design icons along the way, from the bulbous London black cab to the bright yellow New York taxi and the always immaculately maintained Tokyo cars. These vehicles also help to brand cities in a positive way.
This summer I also saw how the humble taxi has pulled off this same trick in the tiny Italian island of Capri. There, the tops of traditional saloon models are chopped clean off to form sunny convertibles. This magically makes forking out a hefty sum for a short haul up a hill feel worth every cent. On this recent trip, a 15-minute drive weaving around tiny, vista-rich roads, with the wind whipping through my hair, was a priceless experience.
But I am concerned about the next generation of taxis. Putting Uber and other ride-sharing companies aside, traditional taxi services should be a key part of our cities' sustainable futures. To ease pollution, we need them running on hybrid and electric engines. And yet, dipping into a garish-green electric taxi in Scandinavia recently, the fact that I was moving to my next destination in a sustainable way didn't feel special at all. An opportunity is being missed here by creative agencies and taxi companies to use good design to highlight green credentials in a striking manner. London gets a pass: its handsome new hybrid-electric black cabs simply tweaked a design classic. But for the rest of the world, the meter is ticking on the hunt for new taxi fleets that can brand cities in a fresh way.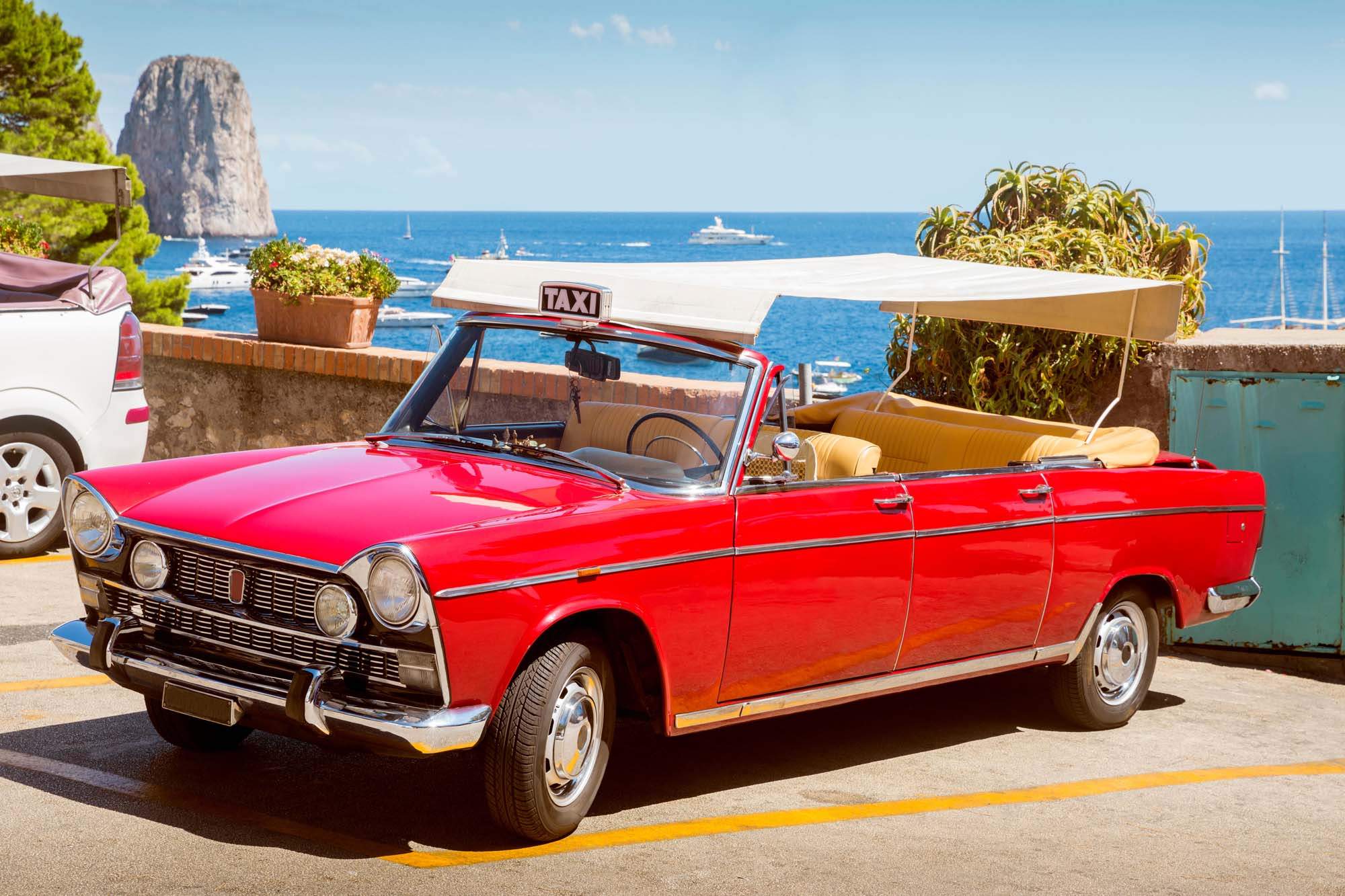 Images: Phil Handforth, Alamy