October / Global
The Opener
Cheesy travel tales, crop circles in Africa and a language-led rebellion in Taiwan. Plus: updates from our bureaux.
how to live: travel guidance
The list
A few pointers from Monocle's editorial director Tyler Brûlé for October 2021.
This month's cover (Stop, look, listen) is a call to action on a variety of fronts. On one hand, it's a commercial ploy to ensure we get into as many hands as possible. It's also about paying attention. For those who are embarking on business trips for the first time in nearly two years, it means gauging what's changed. Our cover is also a gentle reminder that the public realm is not an extension of the living room but a place that's shared with others. And in case you're a bit out of practice when it comes to runways and rails, here are a few tips from the field.
1.
A transparent plastic folder works wonders when crossing borders. It suggests forward thinking, organisation and is immigration-officer shorthand for, "This traveller has their shit together and I can let them pass."
2.
Get out of your media comfort zone and subscribe to a journal from somewhere else – Les Echos, NZZ, Politiken or Haaretz. It's amazing what's being said outside the Anglosphere.
3.
The hand-san boom has meant a loosening of liquid rules and less traffic has allowed for investment in screening technology. Faster times ahead.
4.
The rules say a border is closed? It's still worth consulting the local ambassador. You'd be surprised by what passes for essential business.
5.
Finally, it's time to have a gander at investing in a goose farm. With travel pillows unlikely to return on short-haul flights, we're heading for a premium travel boom. Honk!
correspondent's view: New Delhi
Cheese whizzing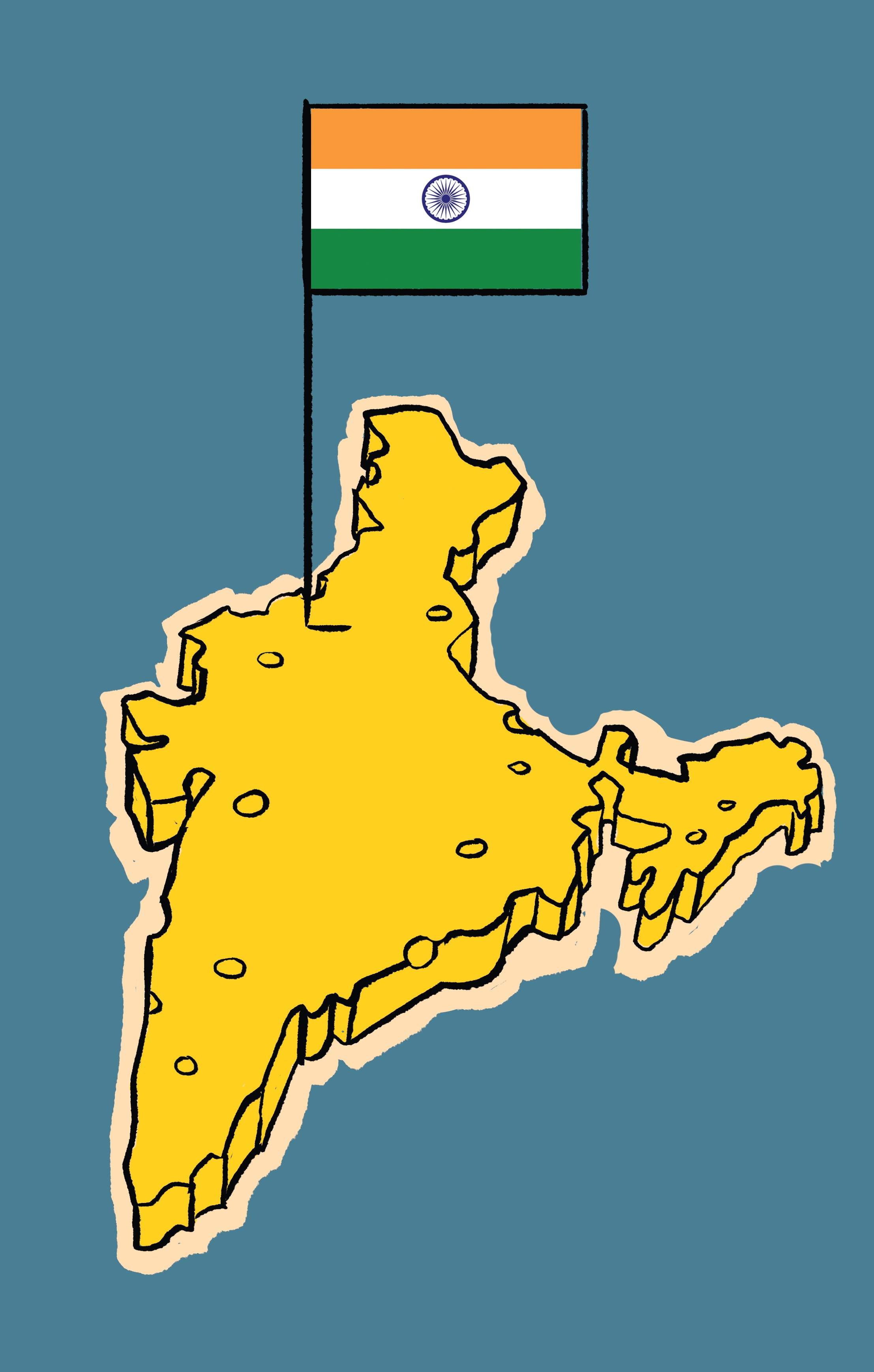 India's home-grown cheese industry has gone from zero to 100 in the space of a few years. It started with delicious, surprisingly mature cheddar. Then fresh mozzarella – at around the same time as goats' cheese, hard and soft – took off. There hasn't been a cocktail party in town that doesn't serve bruschetta with either or both. Meanwhile, Indian versions of parmesan are gracing salads and lifting pestos. Best of all are unique local varieties.
There has always been paneer, the Indian cottage cheese that's usually cubed and slathered in curry, as well as various yak cheeses made for local palates. There was a smattering of artisanal cheese-makers producing passable sub-continental takes on cheddar and gruyère, but these were few and far between and, until recently, I would still bring back the odd crumbly feta or salty halloumi whenever I was returning to India.
Now, however, I might just take some Indian zarai cheese (a spiced variety) back to my European friends. The only question is, what shall I bring back to India now?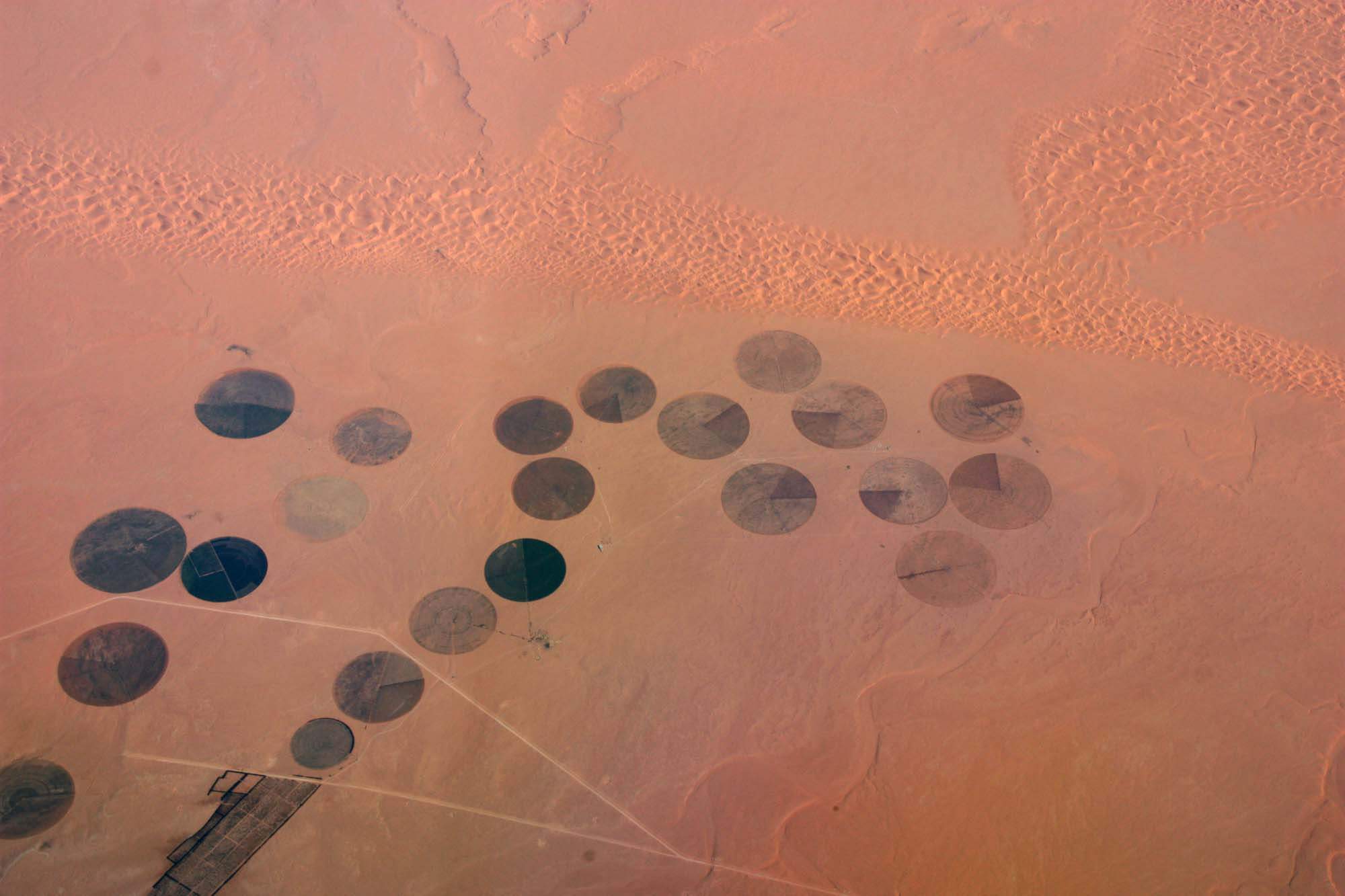 Neither the work of film crews nor of aliens, these crop-circle gardens on the fringes of the Sahara are part of the Great Green Wall project backed by the African Union and World Bank. A funding boost of €14.3m earlier this year has helped locals in building traditional circular gardens called tolou keur. The hope is that these gardens will stop the sands drifting into more verdant landscapes. For more projects transforming cities and towns, see the Agenda (page 45). 
---
For generations the mother tongue of Taiwan was Taiwanese Hokkien. That changed in 1945 when the exiled Republic of China took over the island and mandated Mandarin Chinese as the lingua franca. Few under the age of 40 can speak Taiwanese Hokkien fluently today.
But cross-strait tensions have inspired a small but steady movement of young people using Hokkien as a way to assert Taiwan as a distinct entity, separate from its neighbour. Today, building on a legacy that has seen Hokkien used as the language of resistance during the democratisation of the island in the 1990s, there are a growing number of youthful commentators and activists dedicated to speaking and writing in the dialect, including one who refuses to speak Mandarin altogether.
There's also a growing trend on social media for typing exclusively in Roman-alphabet Hokkien instead of in Chinese characters – an act of defiance against China's culture wars. Type on, we say. 
---
From a new shop around the corner in Zürich to alfresco dinging in Los Angeles, find out what's new in the monocle bureaux across the world this month.
Zürich's reigning king of white asparagus, Spargelkönig Caspar, a monocle neighbour, has just set up new digs near our bureau. Famous for his long queues every spring, he's broadened his offer in the form of a perfect little feinkost or delicatessen.
September in London saw the opening of two new Underground stations near the capital's most ambitious infill developments, Battersea Power Station. They will be key in creating a walkable neighbourhood for the anticipated influx of new residents. 
toronto
Along for the ride
The public is being consulted about plans to reopen Ontario Place, one of Toronto's architectural marvels, as a funfair with zip lines and a novelty waterpark. You certainly won't find us dangling from a wire here, or anywhere else, any time soon. 
Mayor Eric Garcetti is allowing restaurants and bars to continue hosting diners on footpaths, extending the city's outdoor eating programme for a year. With one of the country's balmiest climates, we're hoping that the move is made permanent. 
Will Carrie Lam stand for a second term? The city's chief executive is expected to reveal all in her annual policy address this month. With the opposition silenced, the prospect of completing two full terms (unlike her three predecessors) might be hard to resist. 
In Shibuya, lengthy queues for limited-edition trainers have been replaced by lines of 16 to 39-year-olds waiting for vaccines. Thousands turned out for a few hundred shots on the opening weekend of a walk-in vaccination centre in the area. 
---
Child's play
New events at the Tokyo Olympics, such as skateboarding and speed climbing, were introduced to attract a younger audience. And they were so successful that more might be added to the roster next time. So what could the kids be watching at Paris 2024? 
1.
Hopscotch:
Like triple jump but without the jump.
2.
Peekaboo:
Where's the gold-medal winner? There he is!
3.
Piñata:
Who doesn't love watching people smack the guts out of a donkey? Papier-mâché, of course.
4.
Hide and seek:
Watching the cameramen try to find participants would be fun in itself.
5.
Thumb war:
Although viewership might be in single digits.
6.
Spelling bee:
An autochthonous event requiring prospicience to avoid embarrassment.
---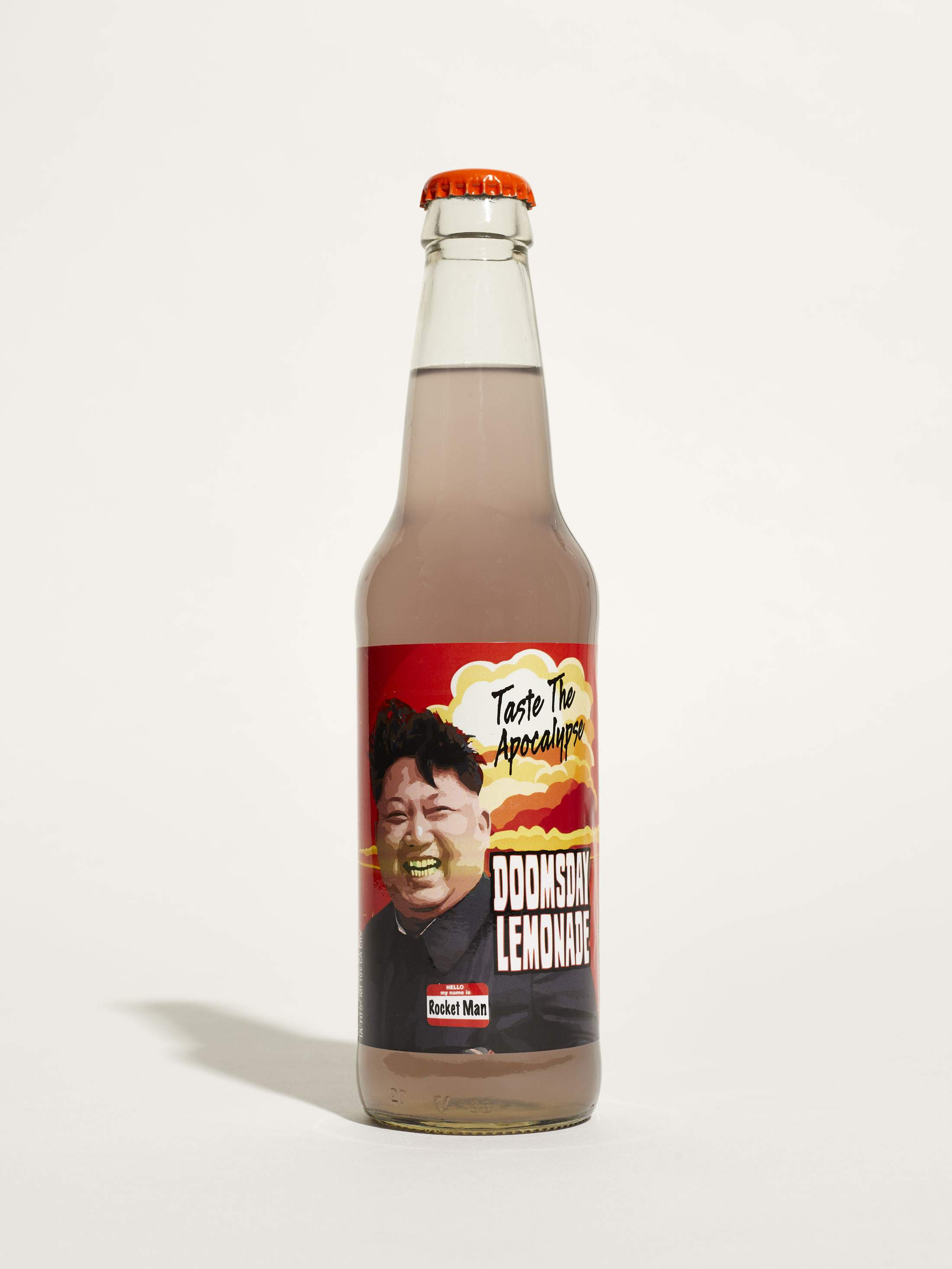 It's a bold move: using the faces of dictators and terrorists to sell soda. But that's exactly what Rocket Fizz has done. Its line includes Fidel Castro's Havana Banana, Osama bin Laden's Seal Ya Later and Kim Jong-il's Nuclear Orange Bomb. Still, according to the label, the sodas are "vegan friendly". 
---
the interrogator
Renate Reinsve
Life for Renate Reinsve has taken quite a turn. The 33-year-old Norwegian had only performed on the big screen for 10 minutes prior to starring in Joachim Trier's The Worst Person in the World, which earned her the Palme d'Or for best actress at Festival de Cannes 2021. Here she tells us more about Norway and how it feels to be this year's breakout name. 
Does this feel like your star-is-born moment being reported?
It's strange because in many ways everything has changed: the incredible reviews, the great scripts I now get to read, the parties. But at the same time, nothing has changed. I'm back in my Oslo apartment, sipping coffee in my back garden. I'm reminding myself that I need to take it in slowly.
You said you were sick and cried in the days after the premiere. What made you feel so shaken?
I was convinced that I had messed everything up. It was a week before I won the prize, I felt so nervous. It was all so new to me.
When did you first realise that you had turned in a winning performance?
Even when I was reading great reviews about the movie and hearing rumours that I was a potential winner, I wouldn't let myself believe it. I remember they called my name and as I walked to the stage, I saw Tilda Swinton sitting in the audience. She's my favourite actor. In that moment, I realised everything was real.
Trier says an intense filming schedule was key. But was it fun too?
There's something about his way of working that makes everyone around him feel good. It felt like a group of friends making a movie together. We were expected to do our best but in a very kind way.
How important is trust on set?
It's everything. People trusted me and I trusted them. It's mostly thanks to Joachim; he's very good at casting people for the right role, both in front of the camera and behind it.
What else should we be watching that's coming out of Norway?
I would recommend checking out Kristoffer Borgli, a director making a lot of interesting short films.
What music is at the top of your playlist?
I've been listening to a lot of artists from Tøyen in Oslo. And I've had "I Want to Know What Love Is" by Amason on repeat for months.
What is your favourite part of Norway?
If you want to fully understand this country, you'll have to visit two places: somewhere in the mountains and Oslo. Norwegians are incredibly connected to nature but Oslo gives you a sense of what's actually happening here.
What happens next?
I actually just said yes to a role, which is so exciting. But first, I'll be travelling with the movie. We're going to New York, Paris, Reykjavík. It's my first time doing any of this – I feel incredibly lucky.
'The Worst Person in the World' will be released to stream and in cinemas in October.
photographer: Tony Hay. illustrator: Emanuel Wiemans. image: Sara Angelica Spilling, Alamy