Global views: Long reads / Global
Top billing
From box-office draws to books and beats, we highlight the main attractions on the cultural calendar.
As music festivals, art fairs and long-awaited films return, could this autumn be the time when the cultural world finds its rhythm again? If the cinema schedule is to be believed, we're in for a treat. The lead up to the holidays is always the busiest time in the arts calendar and, with a backlog of marvels ready to be unleashed, this season should be more exciting than ever. Be it bigger and better museums, evocative animations, TV thrillers or gentle reads to curl up with, here we bring you the very best on screens, shelves, airwaves, stages and gallery walls this autumn. 
---
A sense of escapism grips the passengers on board the ferry to the small islet of Illa del Rei off the coast of Menorca. Leaving the world and its noise behind is rather appealing these days, and art behemoth Hauser & Wirth's latest venture – helmed by gallery director Mar Rescalvo Pons (pictured, above right) – seems to cater precisely to that. But stepping onto the pier and strolling up a cobbled path flanked by huge sculptures by Franz West, Eduardo Chillida and Louise Bourgeois begs a bigger question. Is this artful new outpost part of culture's global move to the periphery? Plenty of galleries have experimented with locations closer to where collectors like to kick back – but here, remoteness and quiet seem to be the biggest draws. So getting US artist Mark Bradford to helm the opening show from afar wasn't easy.
Following a convincing pitch from gallery co-founder Iwan Wirth, Bradford (pictured) was eventually dispatched from Los Angeles to this restored 18th-century naval hospital in order to work on the show on the ground. "This was a more contemplative place to imagine and create, and I've never spent so much time on an exhibition," says Bradford with a refreshing mix of candour and charisma. "But I still wanted to anchor the work in the urgency of today. This is the value of art." His Masses and Movements exhibition ended up as a textured political musing about migration.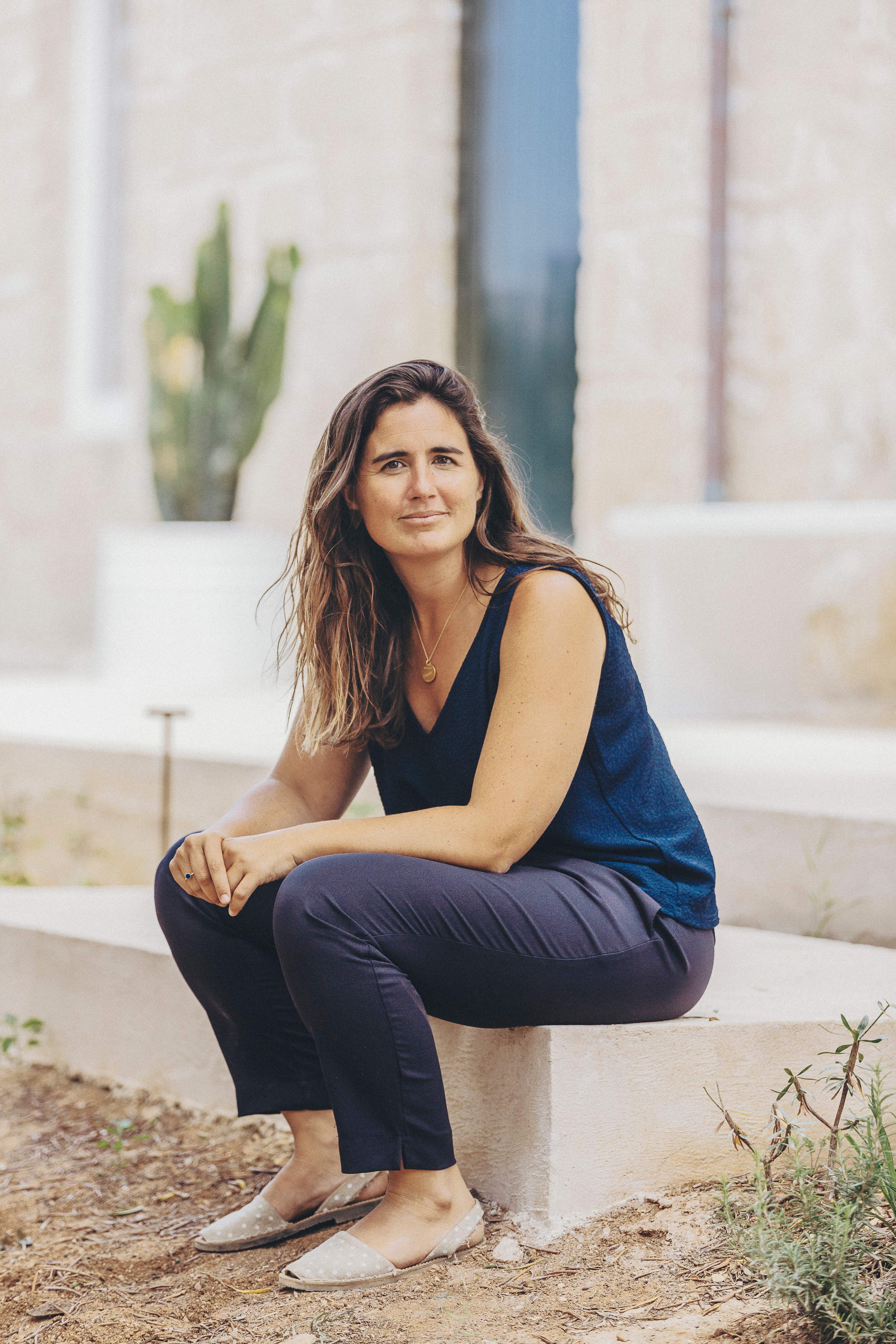 Helping people to zone out from their immediate concerns is the clear intention of Iwan and fellow co-founder Manuela Wirth. "The courage to go off-piste is as much about expanding our own audience as getting artists excited," says Iwan. It is not the first time that the pair have tried an unorthodox gallery model: they converted an 1700s English farmstead into a cultural compound, and a derelict flour mill in LA into a gallery and restaurant. For Manuela, what links this growing constellation of locations is a focus on building communities – as much with those who live there as with the creatives themselves. "This place allows us to spend more time with artists," she says.
Beautifully reimagined by Argentine architect Luis Laplace and renaturalised with dry-climate perennials by landscaper Piet Oudolf, the Illa del Rei complex includes a restaurant and shop, and an education lab for Menorcan students. Two new solar-powered ferries will soon turn the 10-minute commute from Menorca's capital, Mahón, into a more sustainable and accessible journey. After spending several weeks here, Bradford has a clear view on the need for everyone to find more time and space. "Right now, the ground is still moving and we have to learn to move with it," he says, gesturing towards the exhibition space. "Even monoliths move eventually."
Masses and Movements' runs at Hauser & Wirth Menorca until 31 October
---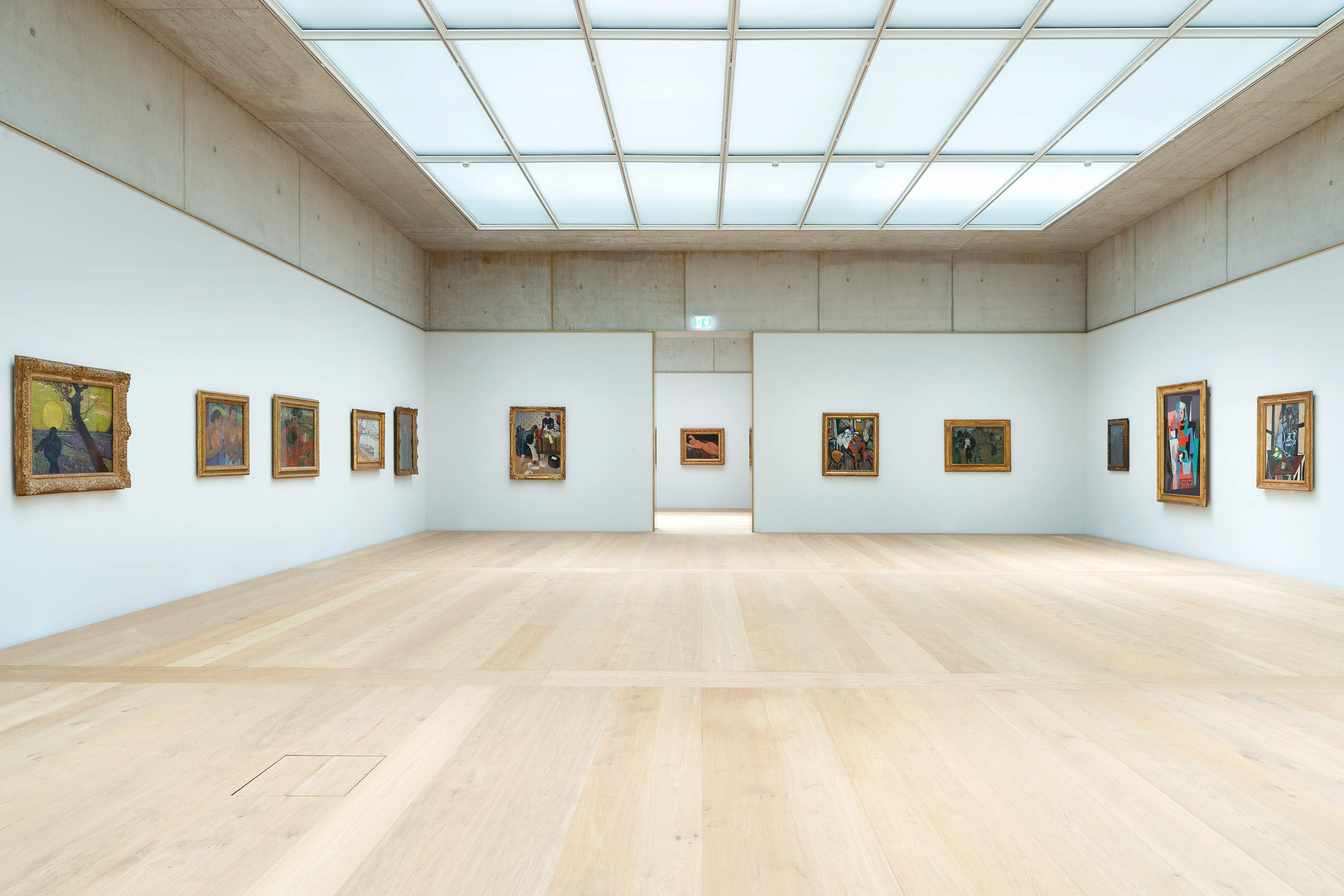 The much-anticipated extension to the Kunsthaus in Zürich is finally opening to the public. The huge David Chipperfield-designed building, which has now been filled with art, almost doubles the size of the original display space and has made it Switzerland's biggest art museum. The new exhibition rooms will mainly focus on modern and contemporary art, including works from the Hubert Looser Collection of abstract expressionism and arte povera, and the Merzbacher Collection, featuring Pipilotti Rist's immersive, psychedelic "Pixel Forest" installation. Combined with its stable of 19th-century French masterpieces and a programme of temporary exhibitions – including major shows by Yoko Ono and Niki de Saint Phalle – the Kunsthaus might just help Zürich to steal Basel's title as Switzerland's cultural capital. 
The Kunsthaus extension opens on 9 October
---
Founded by Henri Cartier-Bresson, Robert Capa and others in the 1940s, Magnum Photos still represents some of the biggest names in the camera game, including Alec Soth and Carolyn Drake. Magnum already runs a successful gallery in London and is now about to open its first proper exhibition space in Paris for more than 10 years. The venue in the 11th arrondissement was refitted by London-based studio Johnson Naylor to show a vast range of work from the Magnum archives. 
Magnum Gallery in Paris opens in October
plus points
Essential exhibitions
By Eddy Frankel
'Mark Rothko 1968: Clearing Away'
Pace Gallery, London
US painter Mark Rothko's imposing canvases are among the most emotionally effective modernism ever produced. But this exhibition proves that even with small works on paper, Rothko could still pack a punch. The showcase is inaugurating Pace's new space in London's Hanover Square.
'Clearing Away' runs from 8 October to 13 November
'Close Up'
Fondation Beyeler, Basel
Focusing on female artists from the 1800s to today who have mainly worked in portraiture, this exhibition starts with impressionist Berthe Morisot's languid, hazy figures, moving through world-famous names such as Frida Kahlo and Alice Neel, and on to contemporary masters like Marlene Dumas and Cindy Sherman. See for yourself if you're around for the world's biggest art fair, which is finally rolling back into town soon after the show's opening dates.
'Close Up' runs from 15 September until January
'Soft Water, Hard Stone'
New Museum, New York
Celebrating the cutting edge of technology and conceptualism, New Museum is the premier US institution for radical contemporary art. Its 2021 triennial – a platform for new art from across the globe – Soft Water, Hard Stone deals with ideas of resilience and resistance in a changing world. It features more than 40 young international artists.
'Soft Water, Hard Stone' runs from 27 October to 23 January 2022
q&a
Larry Ossei-Mensah
Curator, Athens Biennale
New York-based curator Larry Ossei-Mensah is one of the creatives heading up the seventh edition of the Athens Biennale. Under the guidance of Greek artistic director Poka-Yio, Ossei-Mensah and Berlin-based collective Omsk Social Club will provide a multitude of perspectives on the state of flux in society. Works by more than 80 artists from Greece, Africa and the Americas will be shown across three venues in central Athens.
Athens Biennale runs until 28 November
How did you get involved with the event?
I did a residency in Athens in 2019 through an organisation called Arc Athens. Poka-Yio approached me with this opportunity because of my perspective as a first-generation Ghanaian in the US. Poka-Yio wanted to expand the voices of first-generation communities who might be Afro-Greek or Greek-Thai. Being an outsider allows me to instigate conversations that would be a little bit more difficult if I lived there.
Why the title, 'Eclipse'?
It's about the transition happening in our world. We are centring voices that have historically been pushed to the periphery.
What fascinates you about Athens?
Its proximity to Europe, North Africa, Turkey and the Middle East makes for an interesting cultural combination. It's a city that has many perspectives and histories. I'm interested in the challenges that come with that. How do we rethink the ability of different communities to contribute to a larger discourse?
---
Imagine a version of Apocalypse Now that takes place in the world of private Swiss banking rather than the Vietnam War and you'll get a sense of the tone of Andreas Fontana's curious film. His debut feature follows a Genevan financier as he travels to 1980s Argentina to reassure anxious clients after his unscrupulous partner goes full Colonel Kurtz, disappearing without a trace. A story driven by period detail and character rather than suspense, it unfolds at a slow pace as the banker discovers the true cost of prospering in the brutal junta-led era.
'Azor' is released on 29 October
---
Not a single shot nor line is wasted in writer-director Céline Sciamma's beguiling new film. Despite its pithy 72-minute running time, it is suffused with more originality, joy and sadness than most films twice its length. Petite Maman reflects on the unbridgeable divide that separates parents from their children by imagining a world in which a lonely young girl is able to befriend her own mother as an eight-year-old. The film's enchanting quality stems from the tender way it portrays every child's wary curiosity and beautifully indulges the fantasy of being able to understand one's parent – or child. 
'Petite Maman' is released on 19 November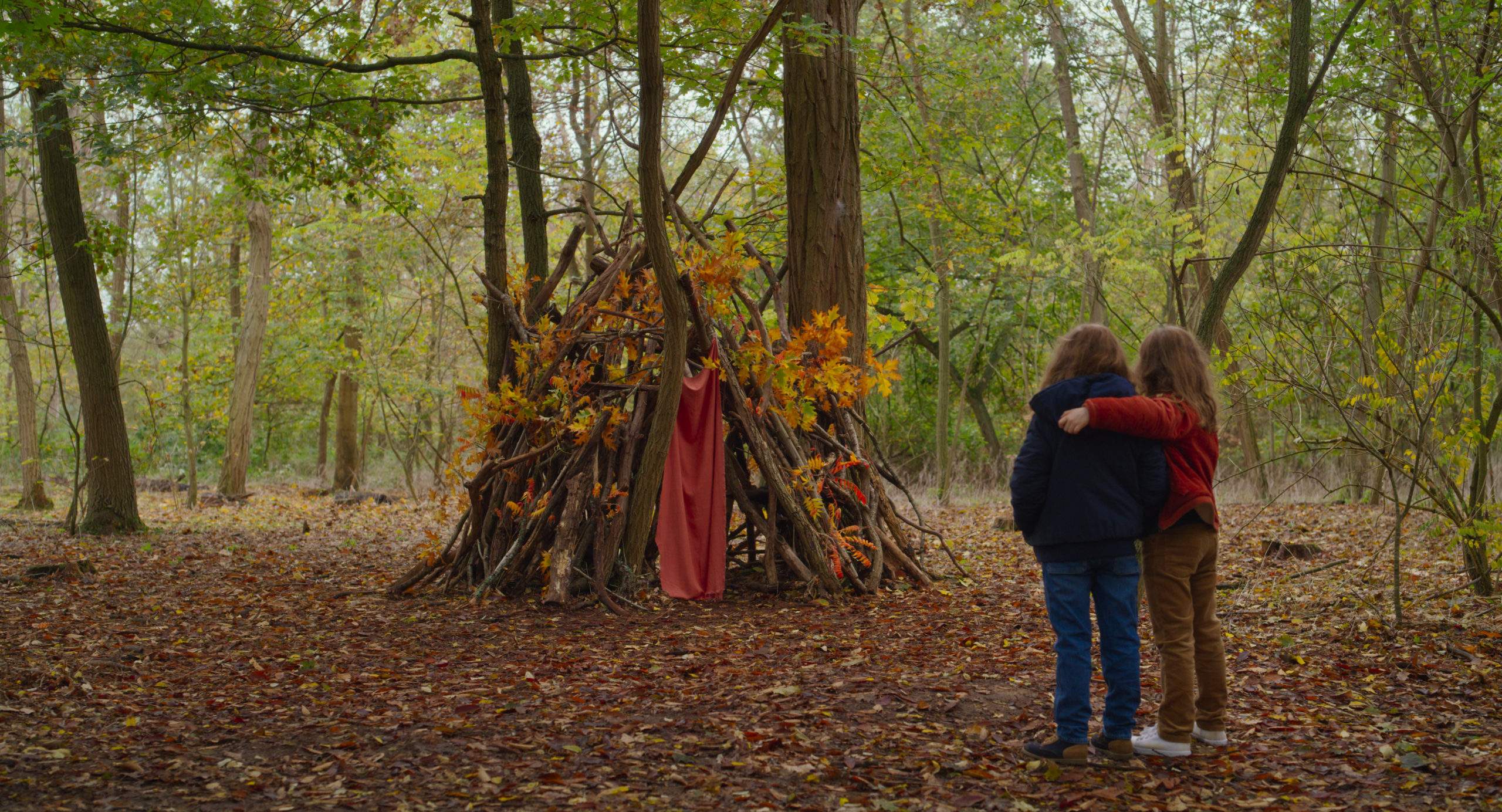 In his latest film, director Ryusuke Hamaguchi takes a short story by Haruki Murakami for a cinematic spin. Or rather a long, unhurried ride, as he extends a 38-page tale into a sprawling three-hour film that claimed three major prizes at Cannes, including best screenplay. The running time is a testament to the complexities at the heart of the story. It revolves around a renowned actor and his newly hired chauffeur, who serves almost as a therapist as the actor processes painful memories. But the driver has issues from her own past, which emerge with time. Like any tale conceived by Murakami, the power stems from his ability to synthesise mystery with penetrating insight into the human condition.
'Drive My Car' is released on 19 November
opinion
Rise of the rock doc
By Dan Einav
The mid-1960s might have been modern music's golden age but with two new releases about bands from that era out this autumn – Peter Jackson's The Beatles: Get Back and Todd Haynes's The Velvet Underground – we might now find ourselves in the golden age of music documentaries.
Where they were once aimed at die-hard fans and nostalgia chasers, there's now a sense that rockumentaries have found their place in the mainstream. Haynes's artful and comprehensive history of the band that launched a thousand bands will stream on Apple TV1 and is just the latest case of major platforms and studios developing music documentaries by big-name directors. In the past 18 months, Apple has released features such as Spike Jonze's Beastie Boys Story, RJ Cutler's account of Billie Eilish's rise to stardom and Asif Kapadia's 1971; while Disney+ will follow Questlove's Summer of Soul with Jackson's forthcoming Fab Four mini-series. And let's not forget Edgar Wright's charmingThe Sparks Brothers.
Although these films might have been produced prior to the pandemic, their timing has meant that the screen has become a substitute for the inaccessible (back)stage. As globe-spanning tours continue to be hampered by restrictions, music documentaries are only ramping up the volume in terms of their appeal.
'The Beatles: Get Back' is released on 25 November; 'The Velvet Underground' is released on 15 October
Among an autumn release schedule littered with blockbuster reboots, Flee stands out as strikingly unique and intimate. It is, unhappily, very timely too. An animated "documentary" in the vein of 2008's Waltz with Bashir, it centres on Amin, a Copenhagen-based Afghan refugee, as he recounts the ordeal that he and his family had to endure after escaping from their homeland. Beautiful illustrations provide a disarming perspective on the kind of scenes we are more accustomed to seeing on the news, while moments of hope – and humour – illuminate an otherwise dark tale. 
'Flee' is released this autumn
An ode to storytellers; a yearning for the romance of 20th-century Europe; a fastidiously realised world; saturated visuals; Bill Murray. In many ways, The French Dispatch sounds like the Platonic ideal of a Wes Anderson film. And the director's first non-animated feature since 2014 will be irresistible for lovers of international magazines. The film is presented as a series of reports from expatriate journalists on assignment for the final issue of the eponymous publication, based in a fictional French town and largely inspired by the aesthetic of The New Yorker. The editorial team is made up of an exhaustive ensemble which includes Timothée Chalamet, Frances McDormand, Tilda Swinton and all of Anderson's regular collaborators, making quite the star-filled masthead. 
'The French Dispatch' is released on 22 October
opinion
Worth their wait?
By Dan Einav
Mr Bond, we've been expecting you. Almost two years ago a trailer was released promising that the Cary Joji Fukunaga-directed, Phoebe Waller Bridge-scripted 25th instalment of the franchise would be coming soon. But then 007 was, at long last, pitted against an adversary he couldn't overcome. The pandemic meant that the unveiling of the now unfortunately titled No Time to Die was pushed back three times, leaving expectant viewers frustrated, creaking cinema chains in financial turmoil and Daniel Craig wondering whether he would ever get the closure he craves from the role he's abjured for almost a decade.
As the film – along with other stalled titles, including Dune – is finally ready to hit big screens, is there still much enthusiasm for these blockbusters in autumn 2021? A little wait might spark anticipation but a protracted one often breeds indifference or, worse, can amplify disappointment. Even if audiences do treat these releases as a symbolic return to normal cinema-going habits – as the studios and multiplexes are counting on – how could their expectations possibly be met by films that were deemed too good, too significant (or too profitable) for a limited or on-demand release? As those long-awaited dates draw near, fans might find that their excitement has been displaced by a dread of paying admission for watching last year's news.
'No Time to Die' is released on 8 October; 'Dune' is released on 22 October
Q&A
Stéphanie Chuat and Véronique Reymond
Directors, 'My Little Sister'
Swiss co-writers and directors Stéphanie Chuat and Véronique Reymond (pictured, Reymond on left) have known each other for decades, which surely helped when it came to developing the profound sense of intimacy at the heart of their new film, My Little Sister. This heart-rending, deftly executed movie is set across the Lausanne mountains and among the Berlin theatre community, following two siblings – a once-great scriptwriter and an actor – who try to rekindle their relationship and their creativity while one of them is terminally ill. Despite its tough subject matter, it is a tender, life-affirming film. The directors talked to monocle about their creative processes while giving us an insight into why their country's cinema scene might now be on the rise. 
How much did your own friendship and collaborative experience enable you to paint a realistic portrait of togetherness?
sc: We have known each other since we were 10 years old. We are like soulmates, like sisters, and the film is really a transposition of this dynamic. The two of us have a common imaginative world that we can draw upon. I can share a memory with Véronique that only she will know. We haven't experienced illness or separation but when you get older, you do start to have these questions such as, "What if one of us went?"
Yet the film never feels weighed down by darkness.
vr: It's a very lively movie, full of hope. The whole story is about creativity. The brother is feeling that he is going away, so he's putting all his energy into giving his sister her creativity back. It means that they can have a link after death. She is a survivor who finds her strength through this difficult moment. As strange as it might seem, when you are confronted by sickness and death you are more alive than ever, and that's the essence we wanted to transmit in this movie. It's about life.
Has co-directing ever proved problematic on set?
sc: We are completely in sync. We never have any conflict because we share the same vision; we are like four eyes. We never decide about who will do what because it's really in the moment. Maybe it's because we have been actresses ourselves but we are completely part of what is going on. We're very different in the editing room but we never compromise. We discuss until we agree on the exact frame where we cut.
Do you think there's a specific style of Swiss film-making that is distinct from your neighbours?
vr: People say that Swiss cinema has "many landscapes and few words", which is the opposite of our film. There is no rule and I can't say that there's a Swiss cinematographic identity. It's difficult to have one because of our language borders. We feel closer to French cinema, while Swiss Germans feel closer to German cinema. Until now, there hasn't really been a film industry in Switzerland; Swiss film-makers have often gone abroad. But so much has changed due to streaming. It's opening a new market: you can make a series in your own country and maybe viewers in the US will watch it.
How can the Swiss cinema industry grow and support its homegrown film-makers?
sc: We are a small country and cinema funding is often rooted in the government, which tries to help, unlike in the US where you go to a studio. We are very self-sustained here. For a few years there has been an initiative to help finance Swiss movies, called Pics, where you can receive up to 40 per cent of your budget depending on the number of Swiss people involved in your production. It's a way to keep people working in Switzerland.
---
Interview
Øystein Karlsen
Writer/director, 'Exit'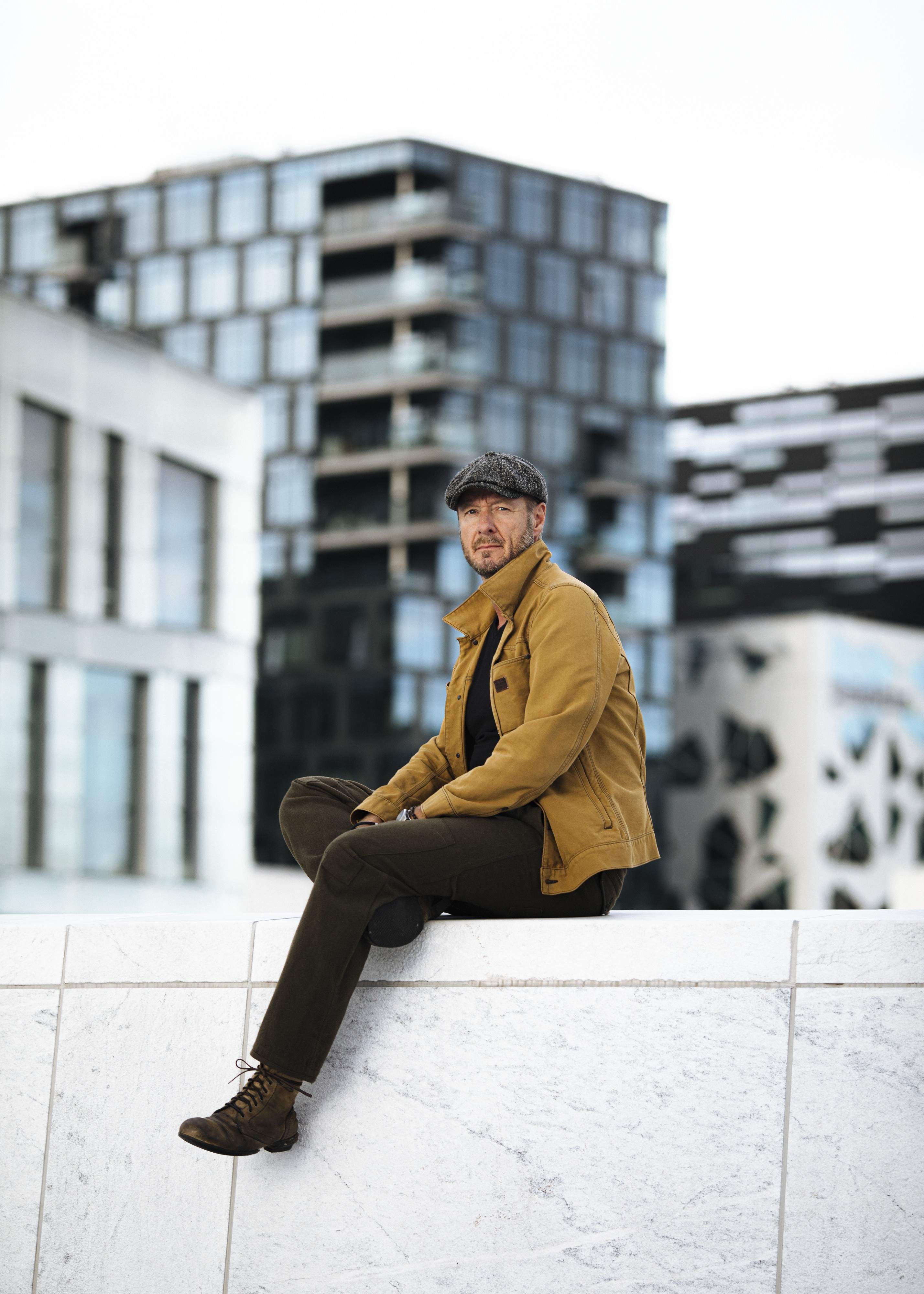 Every episode of the most talked-about series in Scandinavia pulls in viewing figures of two million people in Norway alone (half of the adult population). Produced by Norwegian national broadcaster nrk, Exit has recently completed its second season to great acclaim. Documenting the debauched lives and loves of four high-rolling, amoral Oslo financiers – male friends in their mid-thirties to mid-forties with serious drug, alcohol and call-girl habits – Exit is overturning Scandinavian perceptions of the Norwegians as innocent, slightly puritanical country cousins.
"What I found fascinating about these men is that all of them had more than nkr50m [€5m] in their bank accounts by their early twenties," says series writer and director Øystein Karlsen. "I wondered what I would have become if that had been me?"
Karlsen's characters are, by and large, fictionalised accounts of real people. In 2018 series producer Petter Testmann-Koch began research by interviewing four real-life Oslo financiers. He saw potential for a series in their shocking stories of debauchery and crime. However, the need for secrecy ruled out a documentary, so he approached nrk and Karlsen to make a drama instead.
Karlsen is still to meet the men on whom he based Jeppe (played by Jon Øigarden), Adam (Simon J Berger), Henrik (Tobias Santelmann) and William (Pål Sverre Hagen). "I didn't want to meet them because if I liked them – they are smart, funny guys – it would be much harder to write," he says.
So far, the Norwegian media's attempts to discover the men who inspired the series have failed, although fingers have been pointed at a number of prominent moneymen. "I sent the scripts to the economic-crime police in Oslo for a fact check because I was worried I'd gone too far," says Karlsen. "They just laughed and said I was going to have to go a lot further to compete with reality."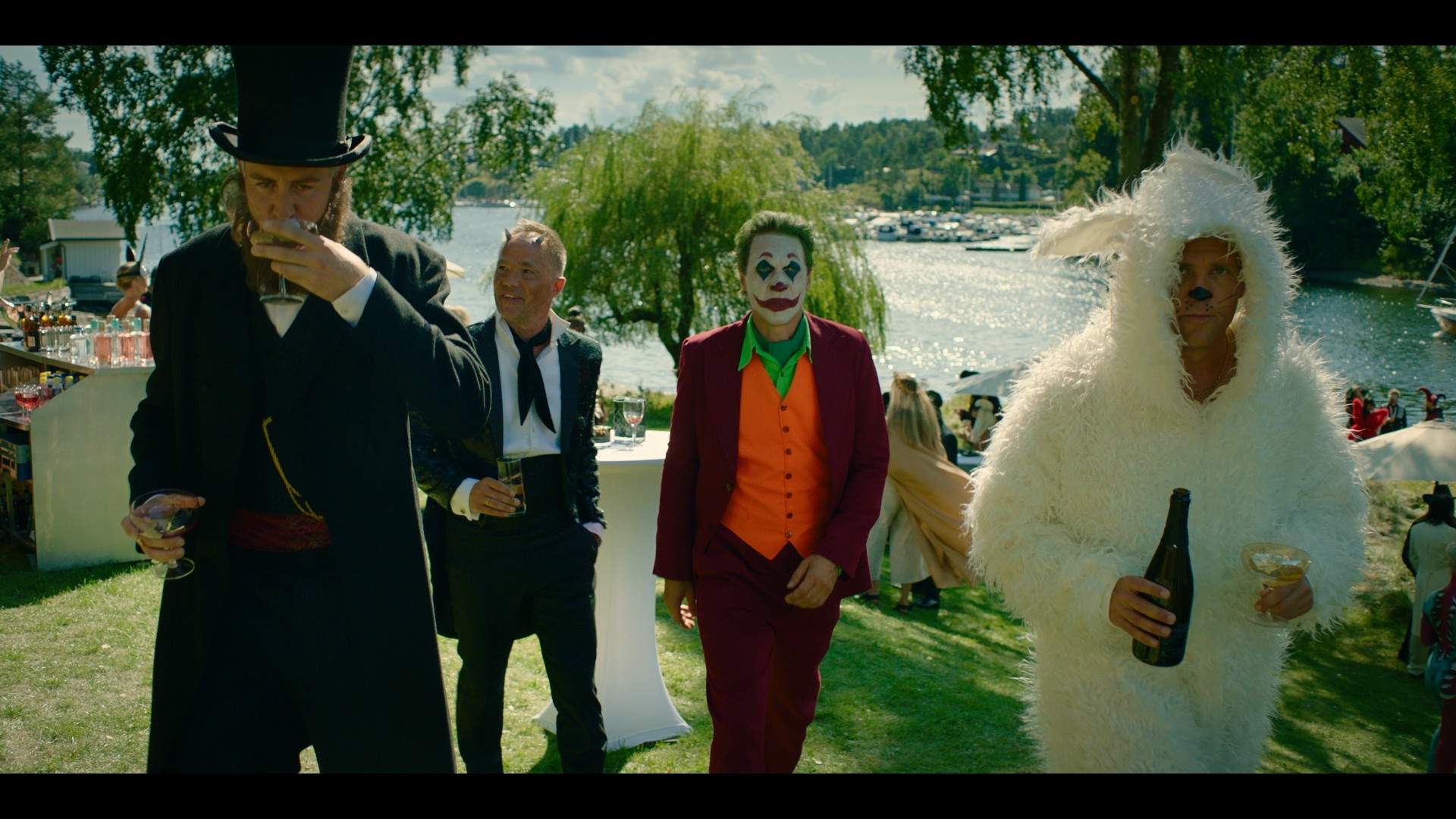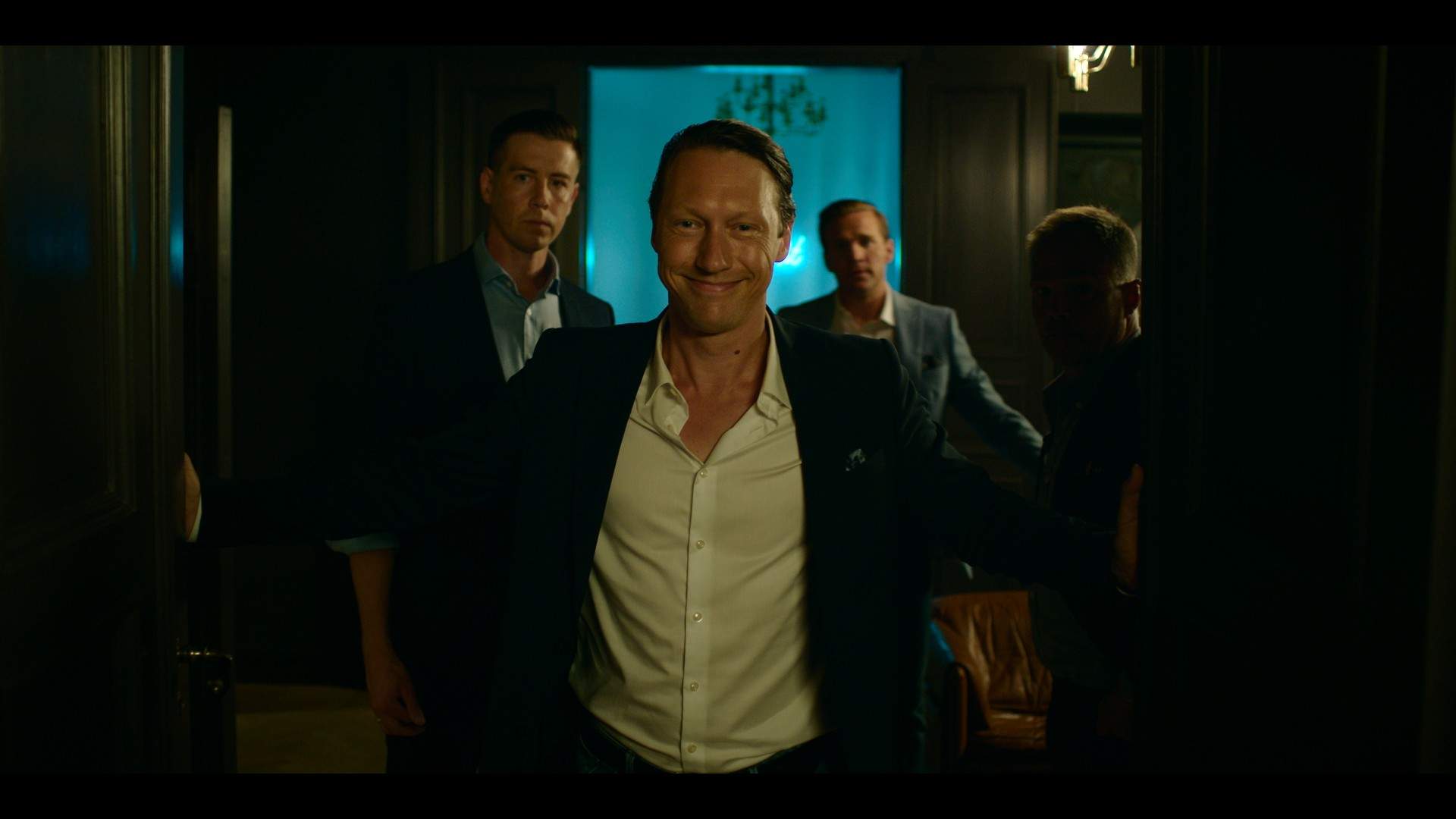 Unlike most modern Norwegian series, Exit has a glossy look. It is shot in locations that its characters would probably frequent, such as the Thief Hotel's rooftop bar. "We knew we had to get all the details right: the watches, the cars, the shoes," says Karlsen. In fact, the only criticism from the men who inspired Exit concerned these issues: the wine they drank or the colour of their credit cards. Apart from that, they are apparently revelling in their anonymous notoriety.
"All these men had more than €5m in their bank accounts by their early twenties"
One challenge for Karlsen was the lack of any characters for the audience to empathise with. "That's what's amazing about this being a success," he says. "Until Hermine [Adam's estranged wife] starts her revenge, there is no one to root for. But it was important that the show doesn't point a moral finger at these men. You have to understand where their decisions come from. That's what creates the likability, that glimpse of humanity: to see that they are also trapped in that hierarchical society on a downward spiral."
opinion
TV's scare tactics
by Jamie Waters
Want to succeed in the cut-throat video-on-demand market? Try scaring people. Shudder, a horror streaming platform, grew at pace in 2020, surpassing one million subscribers towards the end of the year, and its momentum has continued in 2021. "When we talk about how big the audience for Shudder is, we ask, 'How many people bought a Stephen King book?'" says Shudder's general manager Craig Engler. "King isn't just the bestselling horror author of all time, he's one of the bestselling authors full stop. Fear is universal."
Owned by New York conglomerate amc Networks, Shudder was launched in 2015 but its genre of choice is now enjoying a purple patch. The demand for frightening fare intensified during the pandemic: in April 2020, Shudder registered a record number of new subscribers and, in mid-2020, Host, its film about a seance via video conference, became one of the most talked-about movies to be shot and released during lockdown. Other platforms are capitalising too: Screambox is a smaller horror-on-demand service; and Wild West, a French production company focusing on horror and fantasy, launched in June. For $5.99 (€5) a month, Shudder is terrifying an equal mix of male and female viewers, mostly aged 18 to 34. Some are horror buffs but others are "more casual" fans simply looking for more variety than you'll find on Netflix or Amazon. Engler calls it an "add-on service". Call it a streaming – or is that screaming? – success.
Lust
Sofia Helin, best known for playing homicide detective Saga Norén in hit Scandi noir The Bridge, will star in a Swedish comedy about four women over the age of 40 who are trying to improve their sex lives while dealing with the tribulations of everyday life. Written by Frans Milisic Wiklund and co-starring Elin Klinga, Julia Dufvenius and Anja Lundqvist, the series promises to hold up a mirror to middle-aged desire and poke fun at its all-too-relatable frustrations.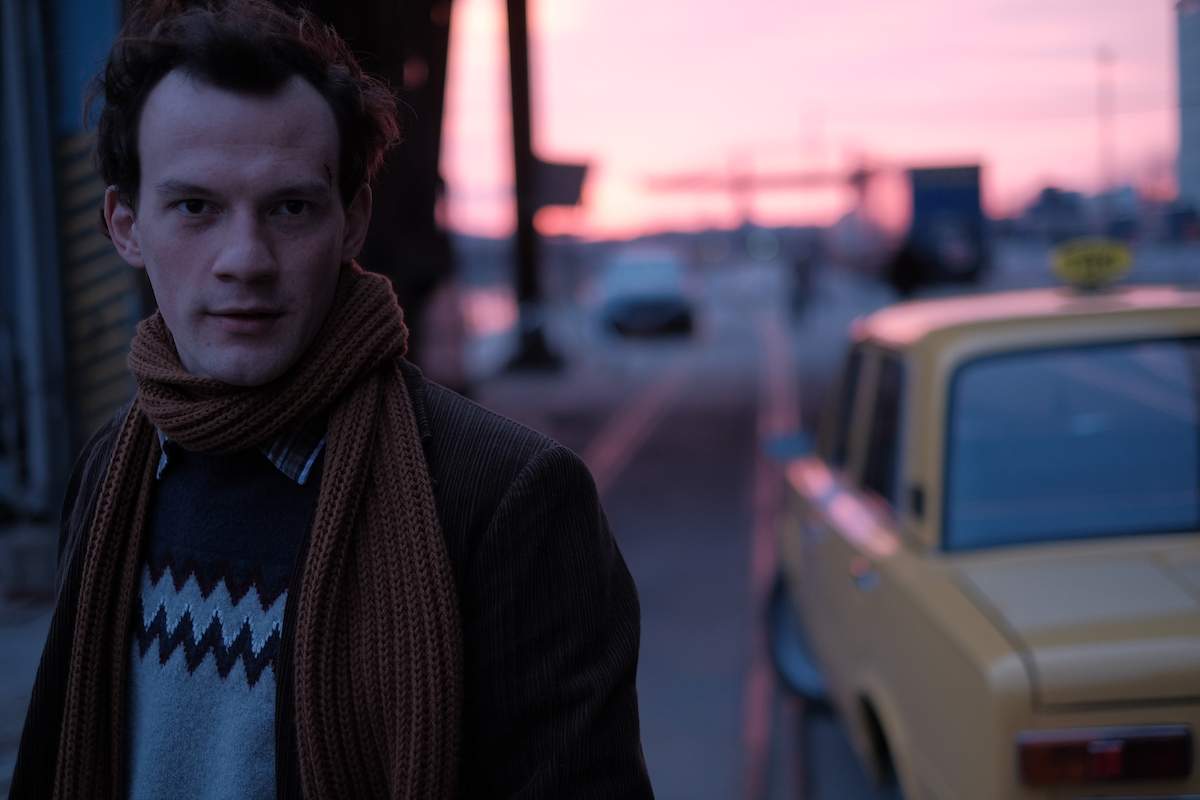 The Informant
A young, energetic cast lights up this new Hungarian political thriller commissioned by hbo Europe. Written and co-directed by Bálint Szentgyörgyi, The Informant transports us back to the 1980s, when Hungary was a member of the repressive Soviet Eastern Bloc. It follows student Geri, who is living a double life as a spy and is forced by the authorities to slip information about his politically active peers to the state security department.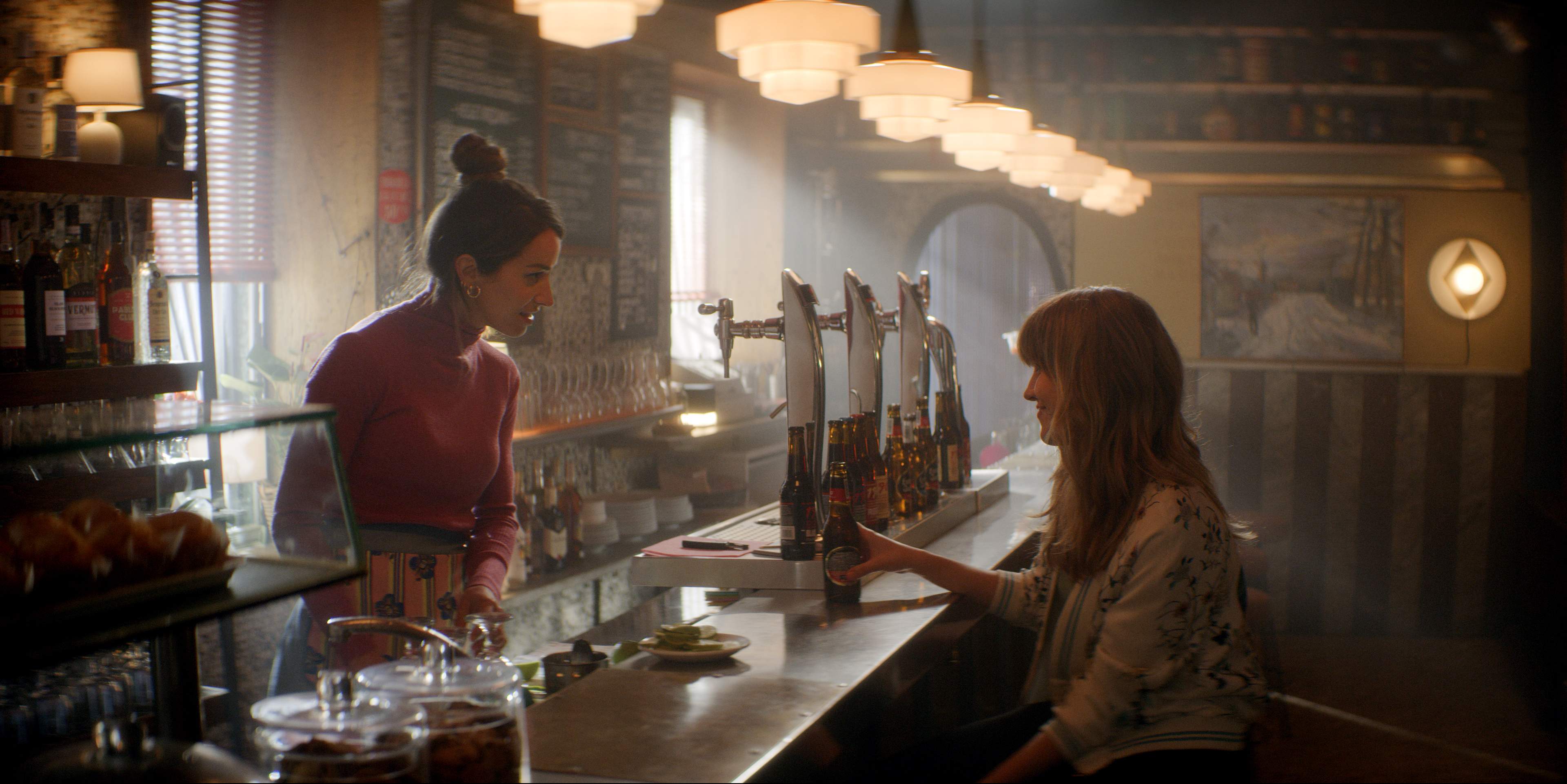 Todo lo Otro
This Spanish series, written and directed by Catalonian actress Abril Zamora, who you might recognise from Carlos Montero's recent Netflix thriller The Mess You Leave Behind, follows a group of thirtysomethings in Madrid who haven't quite achieved – or even decided on – their life goals. Zamora stars as disaffected lead protagonist Dafne, alongside Juan Blanco, David Matarín, Nuria Herrero and others. Over the course of eight episodes, the series' minimalist, naturalistic style makes viewers feel as though they're intruding on the private lives of others.
---
This season's literary highlights offer life lessons for turbulent times.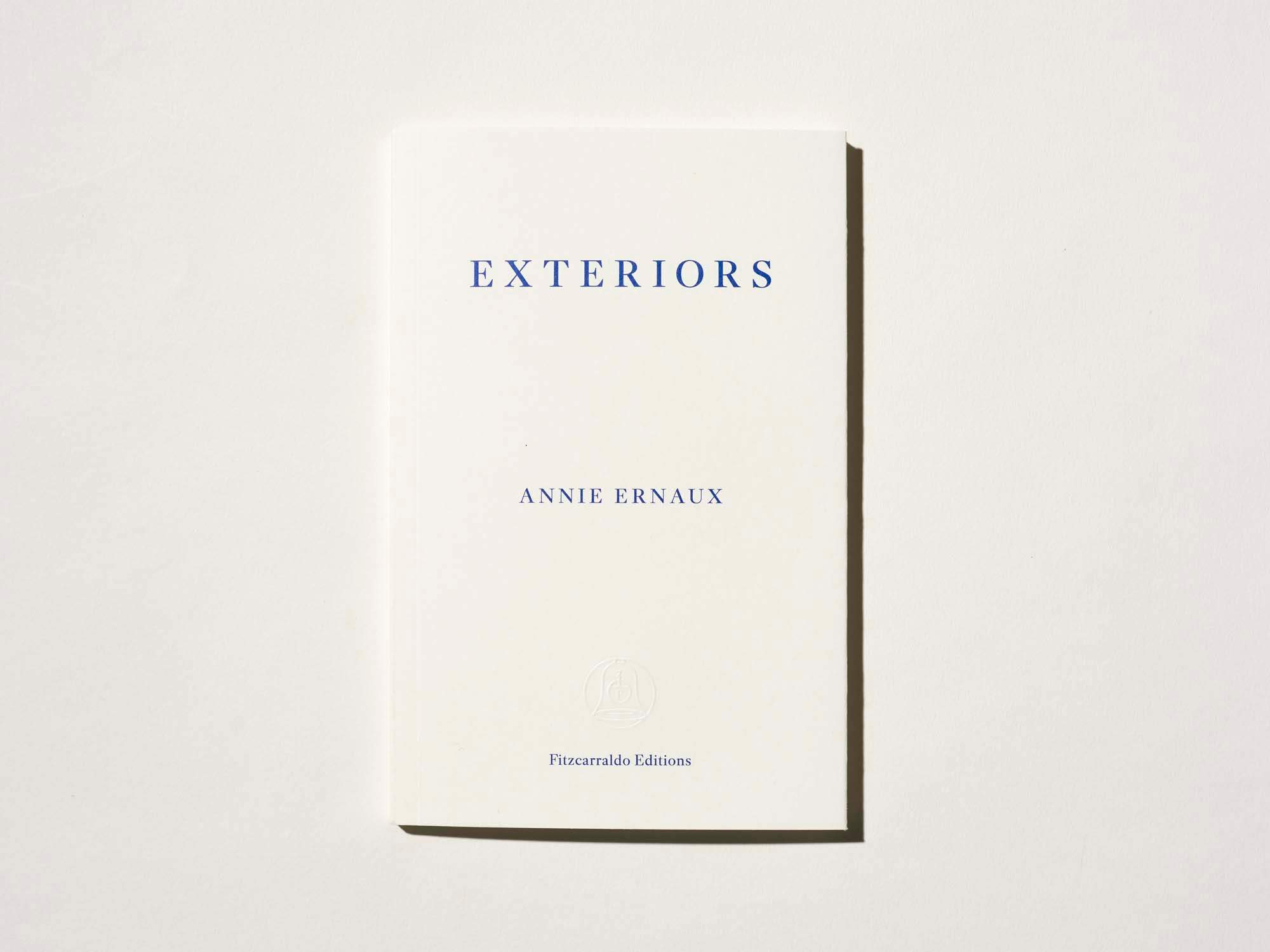 Exteriors
Annie Ernaux
The latest of the acclaimed French writer's works to be issued by independent publisher Fitzcarraldo Editions, Exteriors, translated into English by Tanya Leslie, takes modern life in the outskirts of Paris as its subject. Composed of journal entries written over a period of seven years, the book is at once lyrical and unruly. It's a story of fleeting encounters, overheard conversations and clear-sighted observations that will make you pay attention to the seemingly ephemeral details of ordinary life. 
'Exteriors' is published on 28 September
The Woman from Uruguay
Pedro Mairal
This slender new novel from Argentinian author Pedro Mairal, translated by Jennifer Croft, tells the story of what might be the single most eventful day of Lucas Pereyra's life. An unhappily married and unemployed writer in his forties, Pereyra sets off on a day trip from Buenos Aires to Montevideo to collect a potentially game-changing cash advance for his new novel. While there he hopes to see a Uruguayan woman whom he met several months earlier. This is a shrewd, thought-provoking tale of relationships, agency and desire. 
'The Woman from Uruguay' is published on 11 November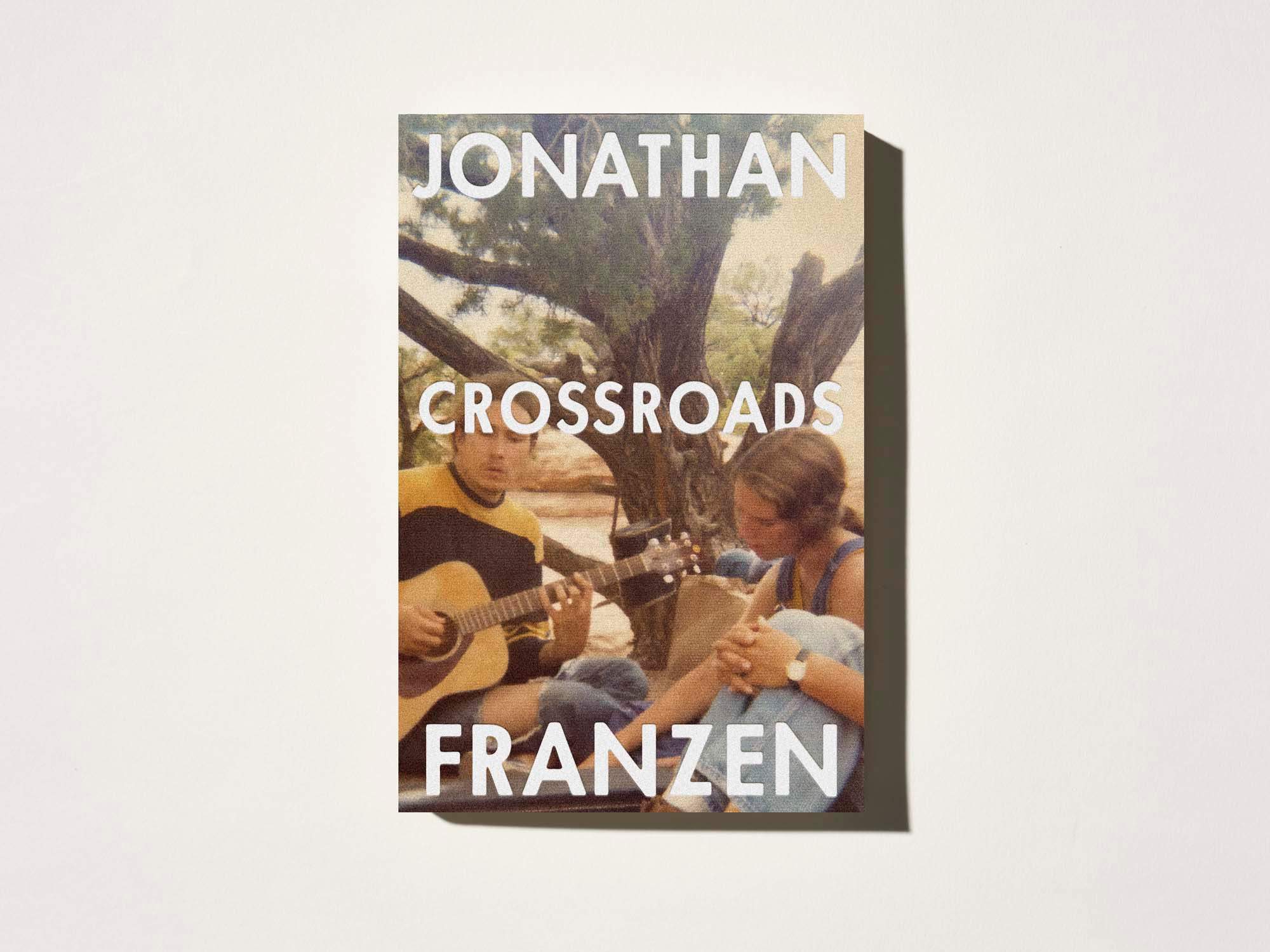 Crossroads
Jonathan Franzen
The first volume in Jonathan Franzen's new trilogy is a detailed family portrait – a mode of storytelling that has long been the American novelist's strong suit. Crossroads follows the Hildebrandts in the early 1970s: Russ, a suburban pastor, is preoccupied by his feud with a colleague and the attraction that he feels towards a new parishioner. His wife, Marion, is struggling with her own demons, as are their children. Clem is at university but wonders whether he should be serving in Vietnam; Becky is unsure what to do with an unexpected inheritance; and Perry is always stoned. As attuned to the cultural shifts of the era as he is to the inner battles of his protagonists, Franzen is on fine form here.
'Crossroads' is published on 5 October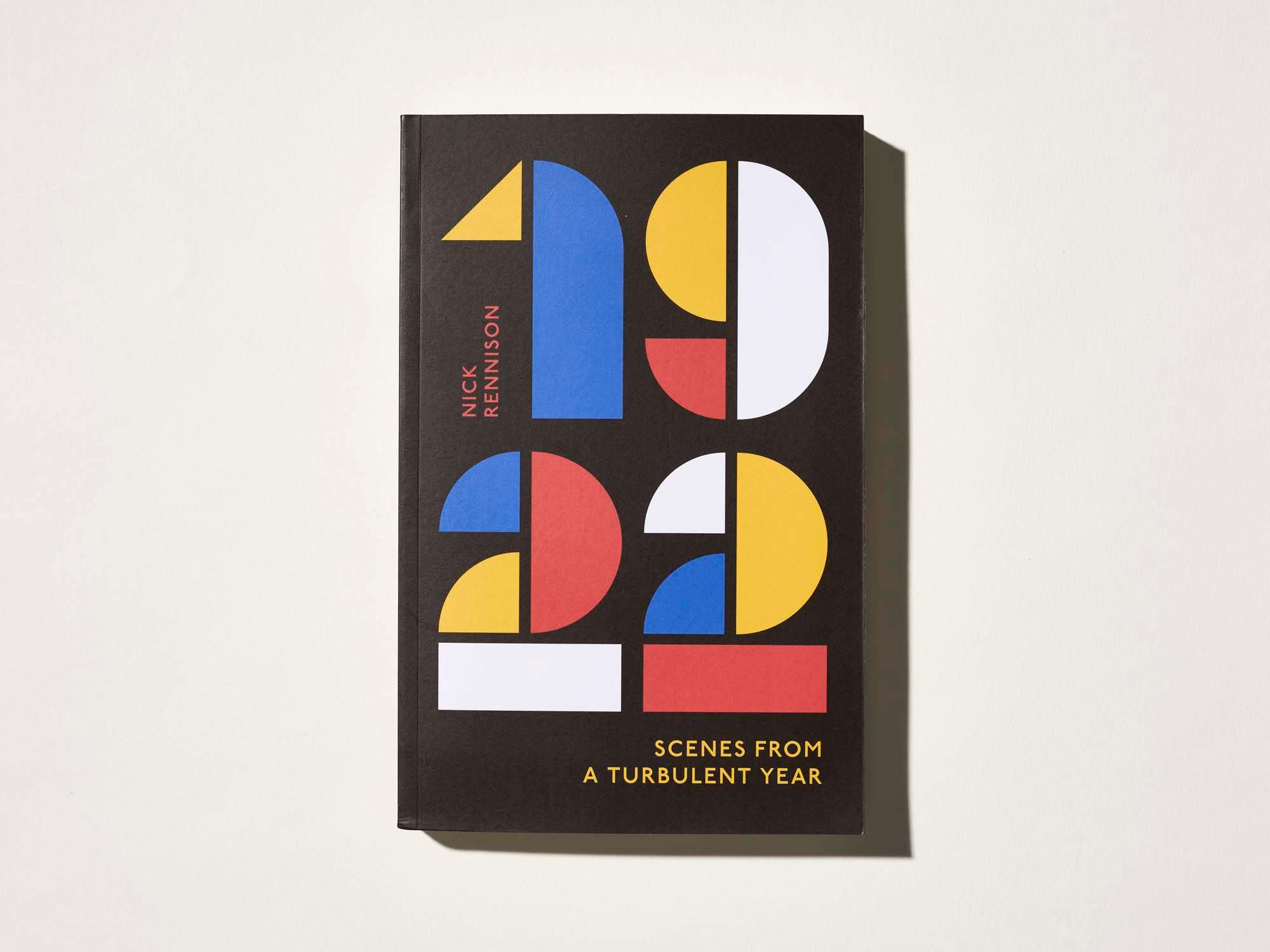 1922: Scenes from a Turbulent Year
Nick Rennison
Writer and editor Nick Rennison promises to take readers for a ride through 12 roller-coaster months. The year is 1922: the Ottoman Empire is ending, the Soviet Union beginning and Benito Mussolini's Italy is becoming the first fascist state. There's Prohibition and the Jazz Age, the arrival of radio and the publication of literary masterpieces such as Ulysses by James Joyce. In a series of compelling sketches, Rennison whisks us through the highs and lows of one of modern history's most eventful years. Almost a century later, there are plenty of uncanny parallels and lessons to learn.
'1922' is published on 18 November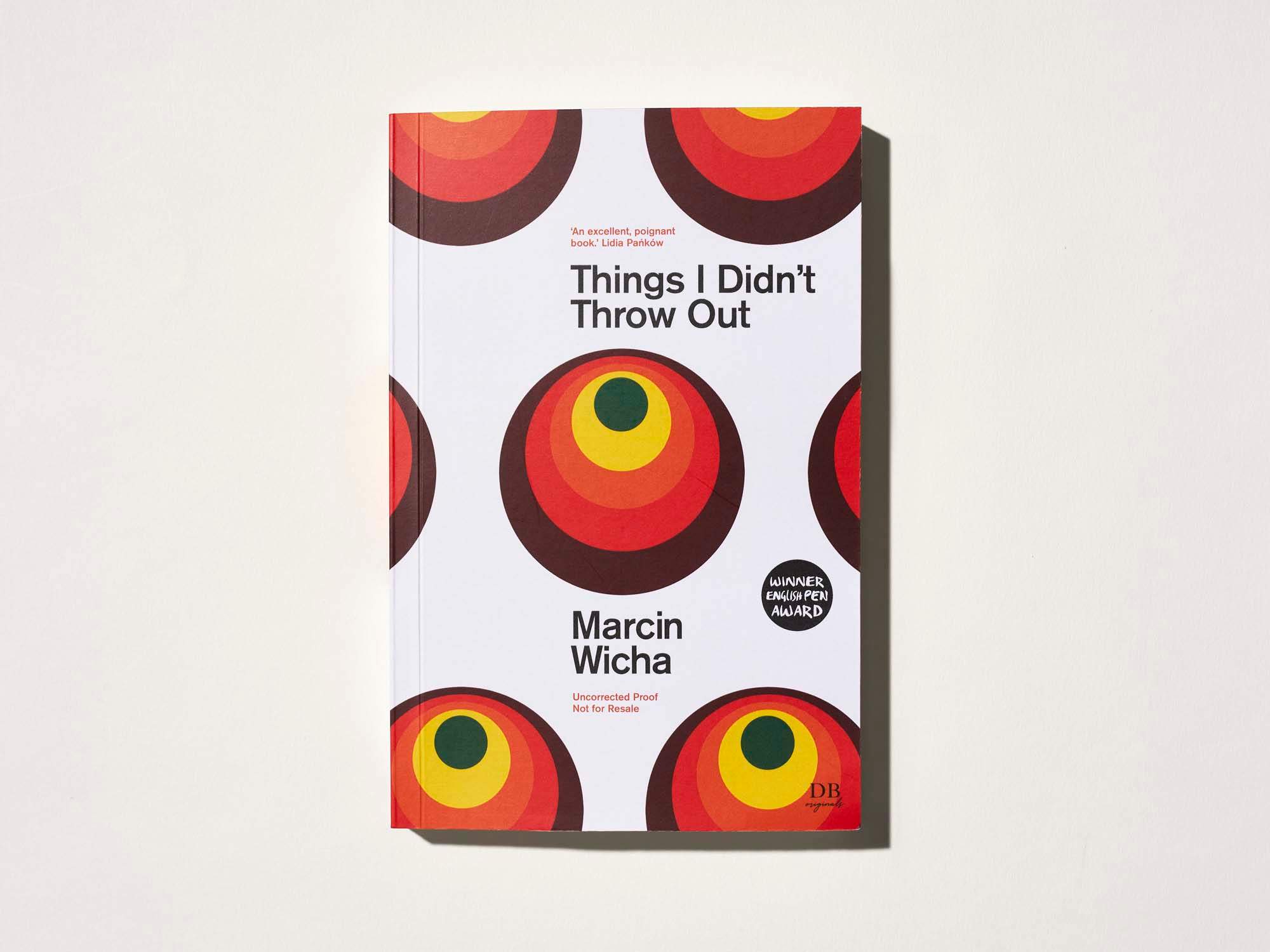 Things I Didn't Throw Out
Marcin Wicha
In this funny and tender memoir, Warsaw-born writer Marcin Wicha paints a vivid portrait of his mother, Joanna, through the everyday objects that she left behind in her apartment when she died. Under communist rule following the Second World War, money and belongings were scarce. What Joanna chose to buy and hold onto – from paperbacks and pencils to torches and penknives – tells a poignant story of both her life and contemporary Poland. 
'Things I Didn't Throw Out' is published on 14 October
Madgermanes
Birgit Weyhe
This graphic novel is named after the 20,000 Mozambican labourers who came to work in the German Democratic Republic in the late 1970s. Known as "Madgermanes", these contract workers lost their residency status and any hope of compensation when the Berlin Wall fell. Shifting between autobiography, documentary and fiction, this is a moving story of identity, migration and people's sense of belonging.
'Madgermanes' is published on 1 October
---
Keep the cold at bay by plugging into the hottest new sounds.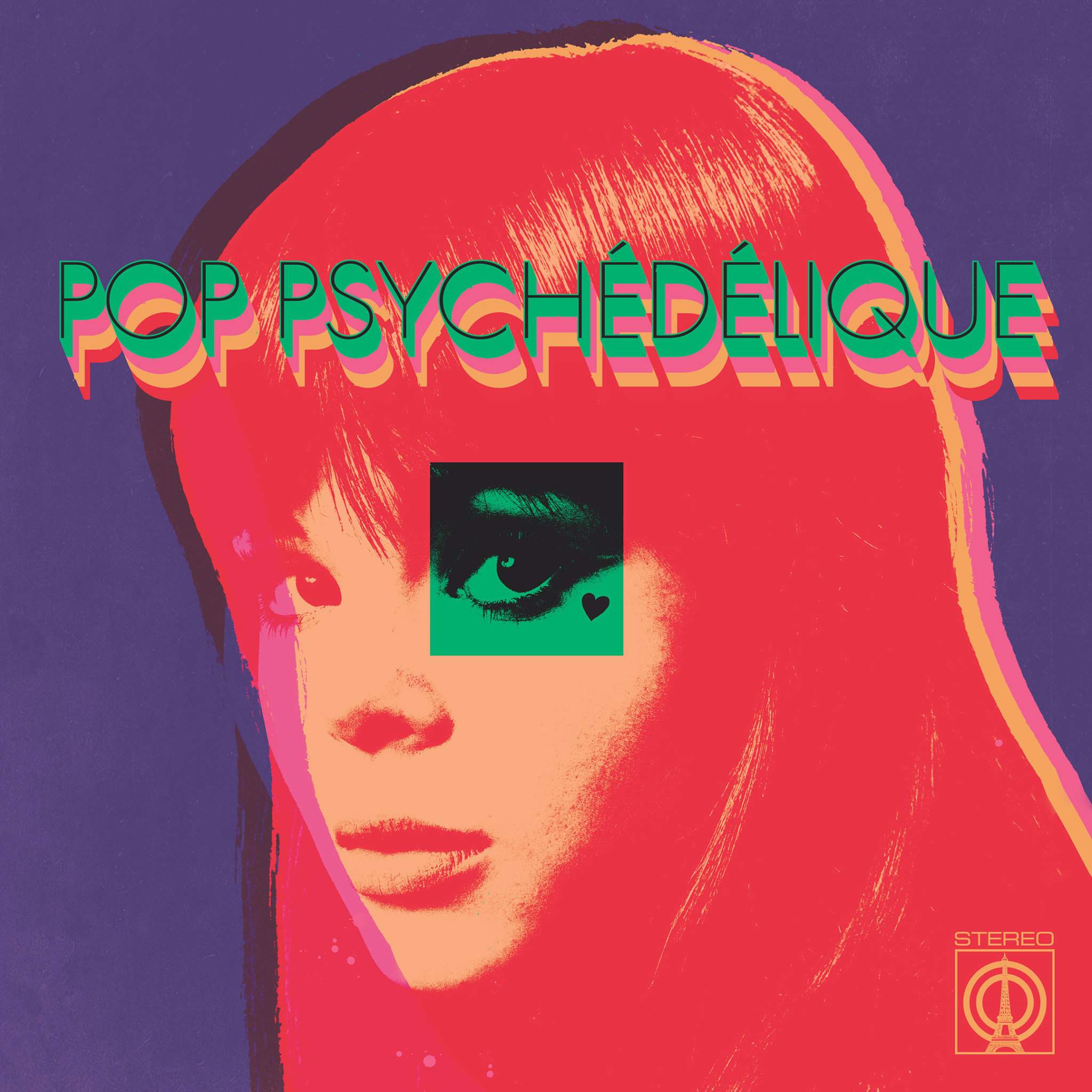 Pop Psychédélique
Various artists
French pop has never gone out of style and this new compilation, which spans music from 1964 to 2019, is all the proof you need. The double album brings together hits by pioneers such as Serge Gainsbourg and Jacqueline Taïeb with those by more modern acts such as Air and Stereolab, taking you on a chic journey through the freakier side of the country's pop scene. Starting with Brigitte Bardot's "Contact" and finishing with Fatboy Slim's remix of "Psyche Rock" by Pierre Henry, it's a perfect record to stick on late at night when your dinner party inevitably descends into a lounge disco.
'Pop Psychédélique' is released on 1 October
Interblaktic
Muzi
South African producer, DJ and singer Muzi's fourth album is an infectious mix of synth pop and electro Afro-futurism, heavily inspired by the nation's bubble-gum rhythms of the 1980s. The frenetic Chicago house beats of title track "Interblaktic" are a highlight, as is the suave duet with Mozambican musician Deltino Guerreiro in "The Traveller". Meanwhile, the catchy "Juice" is guaranteed to transport you to a sunnier place. 
'Interblaktic' is released on 1 October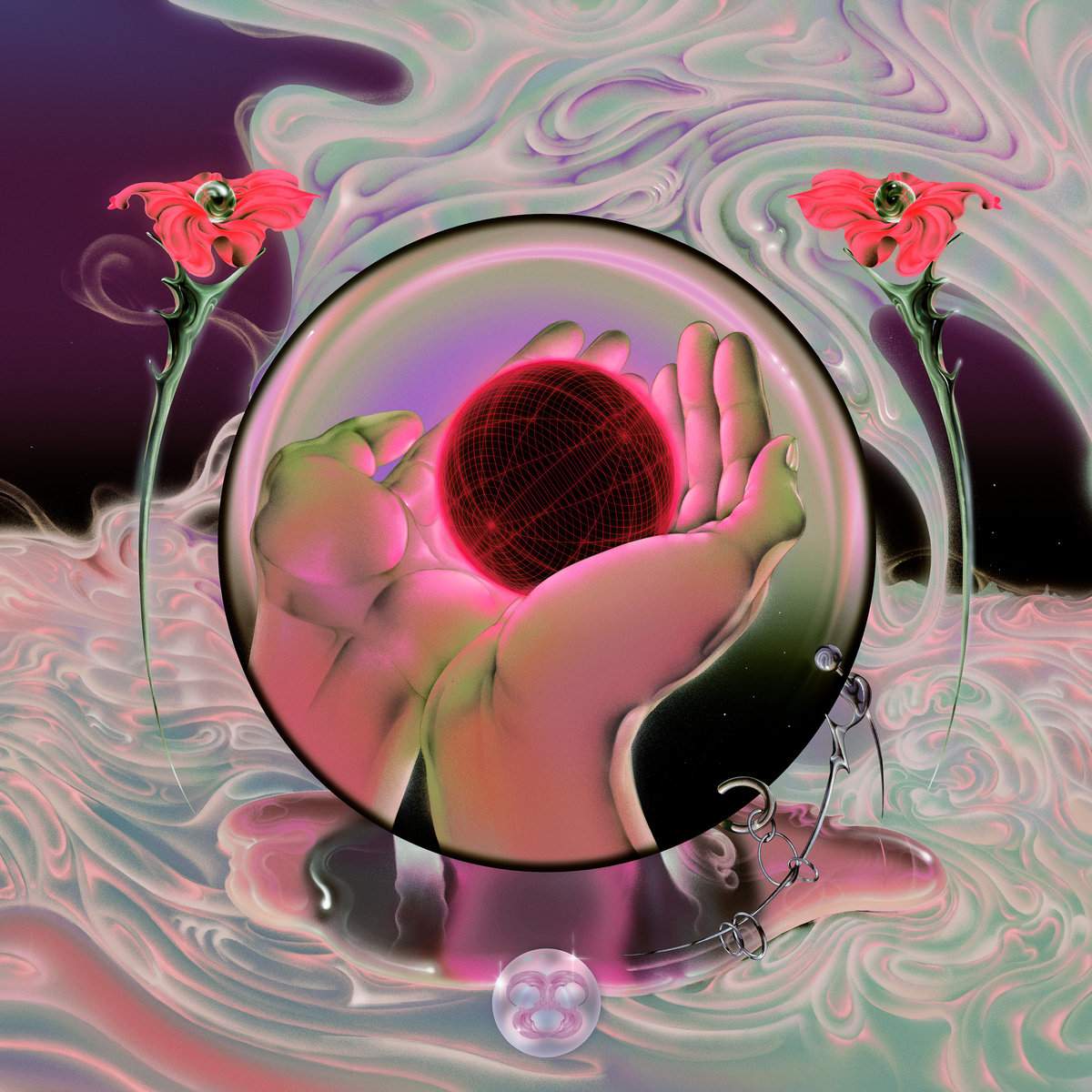 Mercurial World
Magdalena Bay
Los Angeles-based duo Magdalena Bay's debut album is an upbeat delight that evokes the soundscapes of retro video games. Here they show that they know how to have fun: there's the over-the-top hyper-pop of "Halfway" and "Follow the Leader", as well as the charming, modern-day cruise music of "Hysterical Us". Single "Secrets (Your Fire)" is another fine example of how the band is rethinking and modernising vintage beats. This is a colourful, promising first effort: Magdalena Bay might well be filling out arenas very soon.
'Mercurial World' is released on 8 October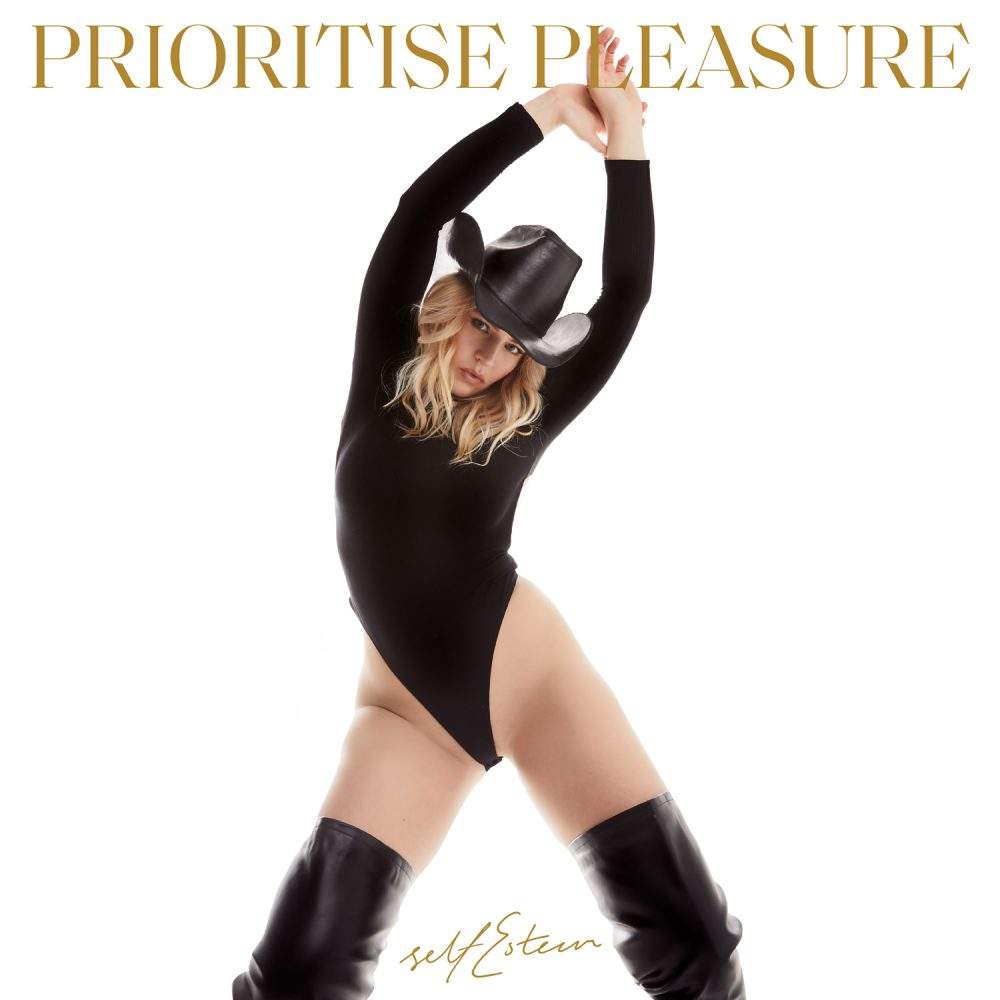 Prioritise Pleasure
Self Esteem
Some might know Self Esteem (aka Rebecca Lucy Taylor) as half of indie-folk duo Slow Club but on her own she makes music of an altogether different genre. This follow-up to her 2019 debut, Compliments Please, is another slice of indulgent, energetic pop. Prioritise Pleasure combines excellent, high-octane songs such as "Moody" with straight-up ballads such as "How Can I Help You". Title track "Prioritise Pleasure" is a wonderful explosion of electro-pop refrains. "I Do This All the Time" is a homage to cult Baz Luhrmann track "Everybody's Free (To Wear Sunscreen)" and Self Esteem impressively manages to pull it off. 
'Prioritise Pleasure' is released on 22 October
opinion
P-pop is Asia's next big thing
By Fernando Augusto Pacheco
P-pop, or Pinoy pop, is the Filipino answer to K-pop. It's the ideal gateway for those who want to delve into the contemporary music of the Philippines, a country that is rapidly becoming a musical powerhouse in southeast Asia. Though South Korea's boy and girl bands have clearly influenced the genre, P-pop has its roots in the 1960s. Today all the elements are in place for the movement to achieve international success. With budgets growing, P-pop is becoming increasingly professional; a tell-tale sign is its stars' slick hairstyles, which now rival those of the best South Korean or Japanese acts. Girl band mnl48, which has 48 members, and five-piece boy band sb19 are among the most popular. Expect top choreography, upbeat tracks and a few moving ballads for good measure. If gentle and earnest is how you like your music, Ben & Ben should be on your radar: their mellow acoustic tracks made them the most streamed artists in the Philippines last year. It sounds like artists in the karaoke-obsessed country might soon be finding a global audience.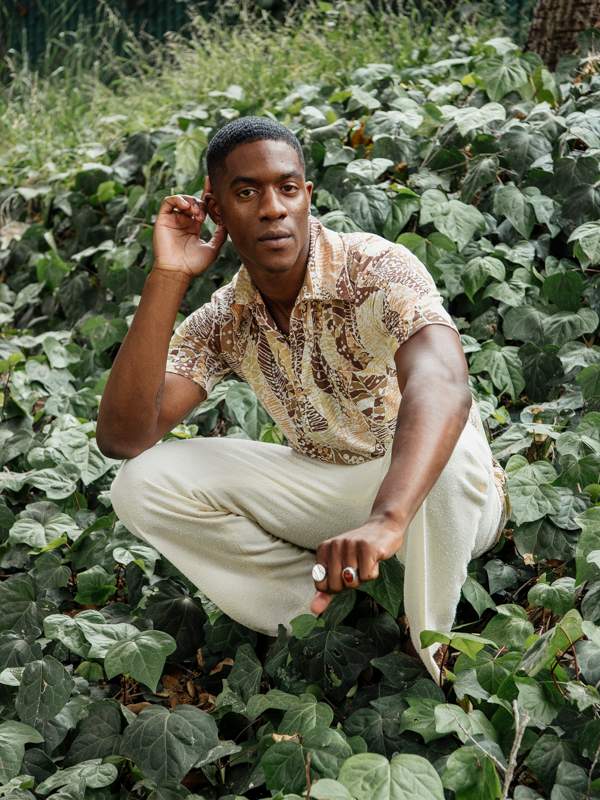 Profile:
Sunni Colón
With his ethereal lyrics and soft rhythms inspired by Brazilian bossa, Afrobeat and 1970s jazz-funk, Sunni Colón's forthcoming (as yet untitled) EP promises to be a suave set. The Los Angeles-born musician says that he wanted singles such as "Provide" to "work like an internal light. Its optimism shows you the headspace I was in when I wrote it."
After bursting onto the scene in 2016 with his debut EP, Thierry Disko, Colón moved to Paris to work on his follow-up record, Satin Psicodelic. Now he has returned to Los Angeles, which he calls a "great place to be a creative", for a new project due in autumn. More than just an album, it will also feature short films directed by Colón. This isn't a first for the musician: he has already directed videos for earlier singles "Psicodelic" and "Provide". That's not all that will be keeping him busy: he also has plans to launch a fragrance. monocle looks forward to what sounds and smells he comes up with.
Colón's new EP and project will be released this autumn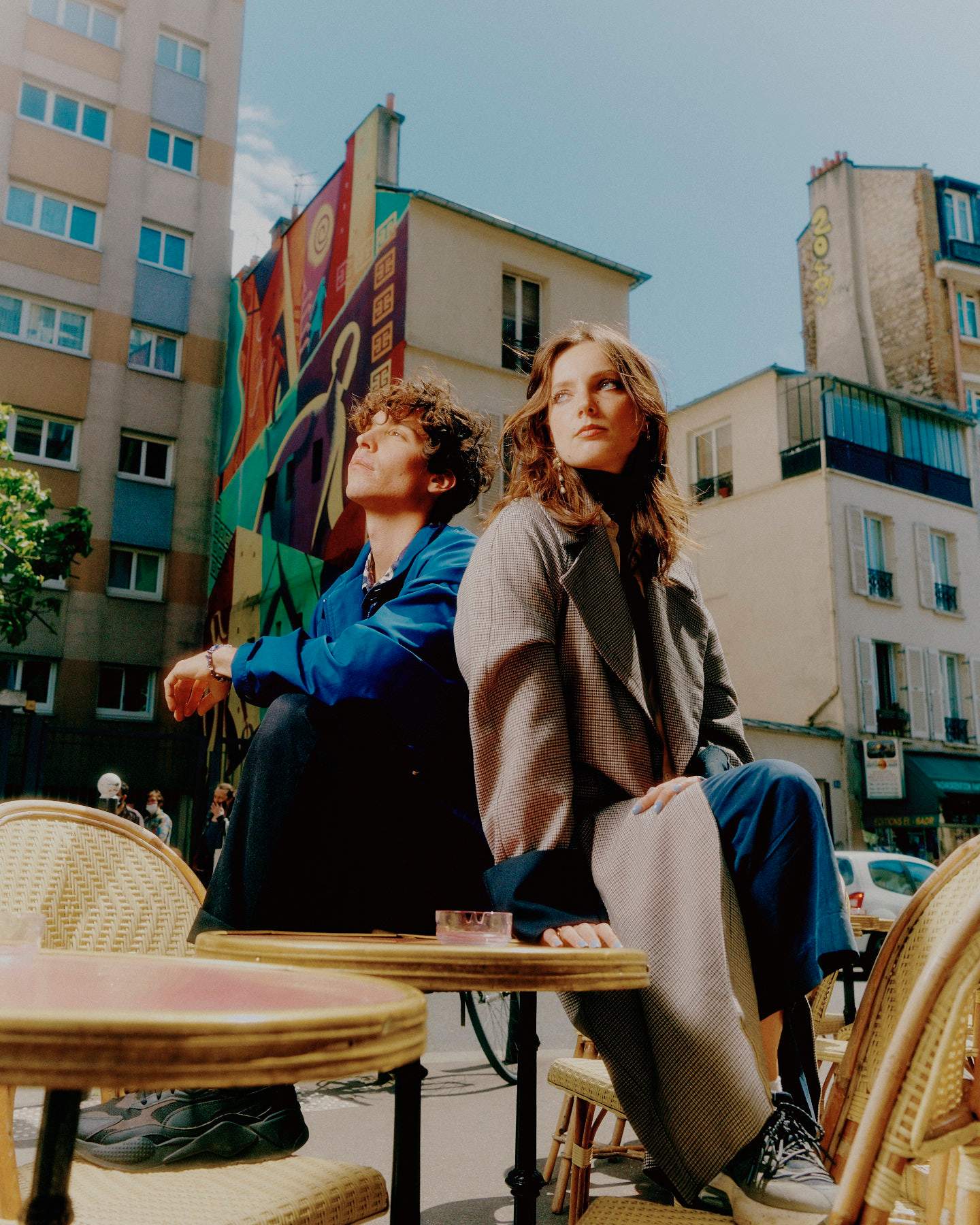 Profile:
The Pirouettes
"I don't know why but we've always done upbeat songs," says Vickie Chérie of Parisian electro-pop duo The Pirouettes. "Dance is important in our music." With a tour booked for autumn, they're feeling optimistic.
The Pirouettes formed in 2011 when Chérie and Léo Bear Creek fell in love at school in Annecy and started writing songs inspired by France Gall, Michel Berger and Serge Gainsbourg. Soon they landed in Paris's flourishing music scene and released two albums of enchanting 1980s-inspired synth pop, Carrément Carrément and Monopolis.
This year's Équilibre came with the news that they are no longer a couple. The break-up evidently provided plenty of material: their third and likely final album is their most personal yet and this season's tour will be a poignant farewell before they embark on solo projects. While the album's themes might be melancholic, the music is anything but. "We always want to add a catchy chorus, something that gets us going," says Léo. "I hope people feel that when they listen."
The Pirouettes' tour starts on 20 October
opinion
Festivals are back
By Bob van Heur, founder and artistic director of Utrecht's Le Guess Who? festival
People are very excited about this year's Le Guess Who? festival. Bands are excited too. We have already sold quite a few tickets abroad. We don't know exactly how things will pan out: it makes us a little nervous that there are so many uncertainties and variables. But the silver lining of all of this is that it has made us think differently. We're not on autopilot any more. We are adapting the programme this year so that people in the audience will have more time between acts. Hopefully this will also give them more opportunities to meet people. And it's likely that our daytime programme will become bigger and run from earlier in the day. We are constantly adapting but the crucial thing for us is that people still get to watch a lot of interesting artists who have important things to say. I'm particularly looking forward to seeing UK rapper and singer Pa Salieu and 15-member supergroup Damon Locks' Black Monument Ensemble.
Le Guess Who? festival runs from 11 to 14 November
Photographer: Ben Roberts, Levi Mandel, Guillaume Mégevand, Thomas Ekström, Brian Guido, Julien Lienard. Images: Berlinale, MFZ Films, Searchlight pictures, HBO Europe, Luminelle, Norman Records, We.the.Bundu, Fiction records. Still life: Tony Hay.