The Rooster / Antiparos
Wake-up call
A serene Greek island resort is the stuff of dreams for both its well-travelled owner and its supremely relaxed guests.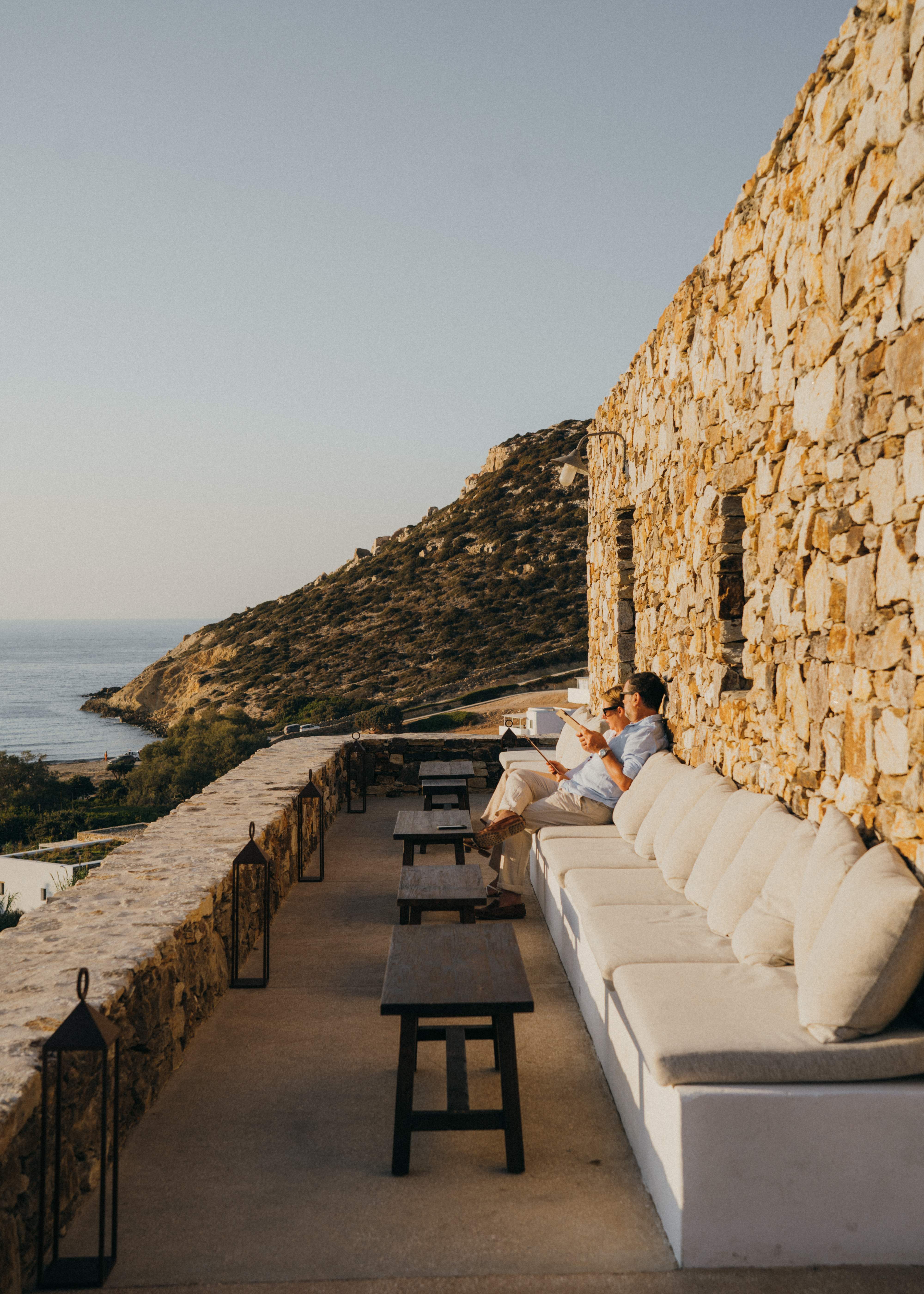 Doused in the light of an orange sunset, guests at The Rooster's bar sip aromatic herbal martinis made with vodka, vermouth, bergamot, burned orange and thyme, or the soul maté, with cardamon rum, fresh ginger and pink salt. Here on the Cyclades island of Antiparos, guitarist Giorgos Lianopoulos is playing softly to a backdrop of the Aegean and the unspoilt Livadia beach below.
"Antiparos is all about calm and that's what we're trying to achieve at The Rooster," says owner Athanasia Comninos, who opened the resort on the remote, northwestern side of the island earlier this year. "We really want to keep our footprint to a minimum." The 16 earth-coloured villas, made from island stone, seem to blend into the hilly landscape. It goes without saying that you won't find any sunbeds, umbrellas or music blaring on the beach.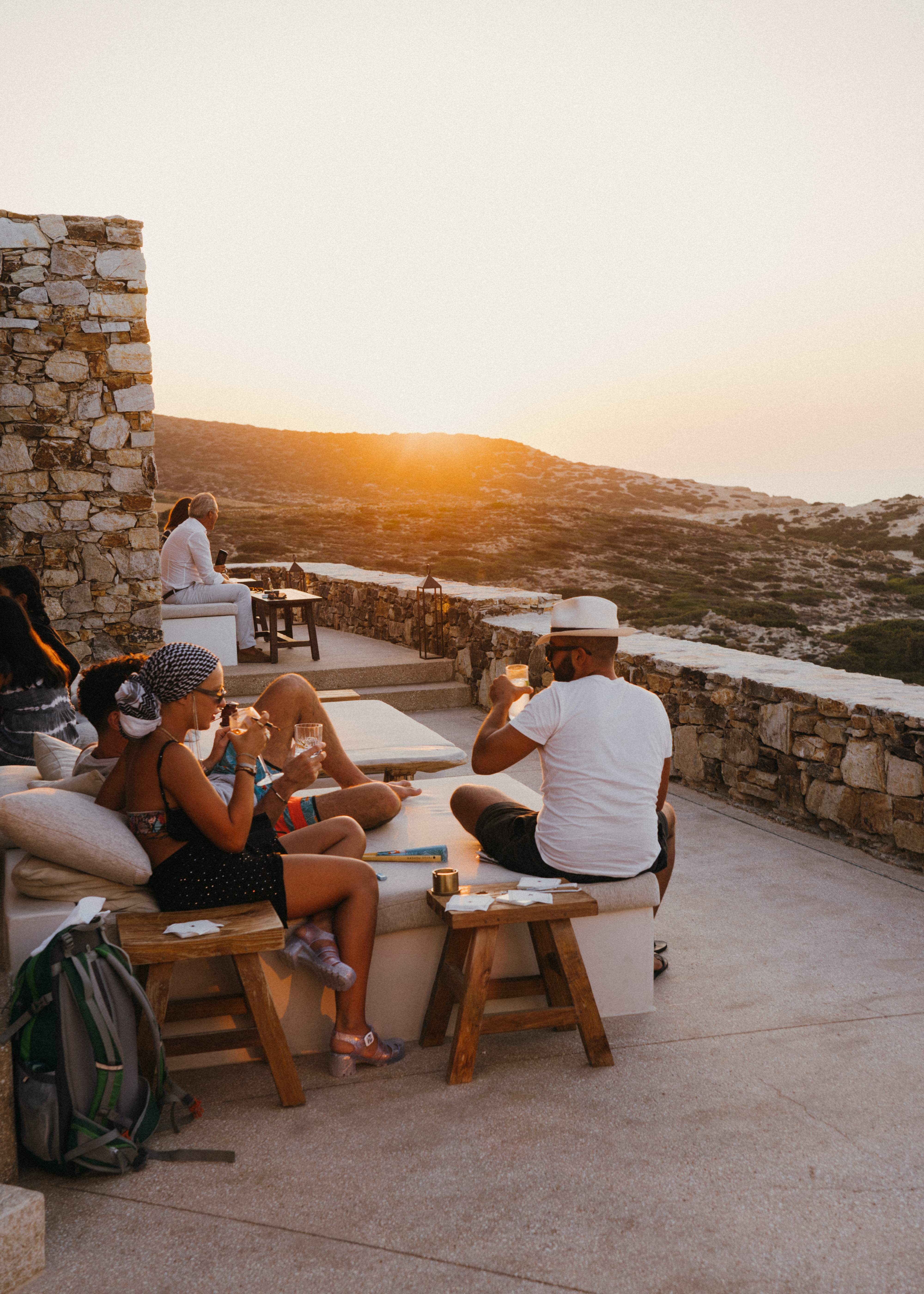 As the evening sky turns to a pale purple, guests start to trickle from the bar to the outdoor dining area, which serves a seasonal menu by chef Andreas Nikolopoulos that makes tasteful use of produce from The Rooster's vegetable garden just a few hundred metres away. Think traditional xynomizithra whey cheese with grapefruit, lavender and aniseed; cauliflower steak with herbs; or king-crab risotto delicately scented with saffron. The secluded restaurant, appositely named The Secret Garden, evokes the unfussy, intimate courtyards that are typically found in the region's houses; diners eat while gazing at the valley.
"People told me that I was crazy not to choose a sea view for the restaurant but there is something special about the hills," says Comninos, who swapped Mykonos for a summer house here a decade ago and slowly bought up the adjacent land. She now owns the entire valley. "I can't help but think of Tuscany when I look at the landscape," she says.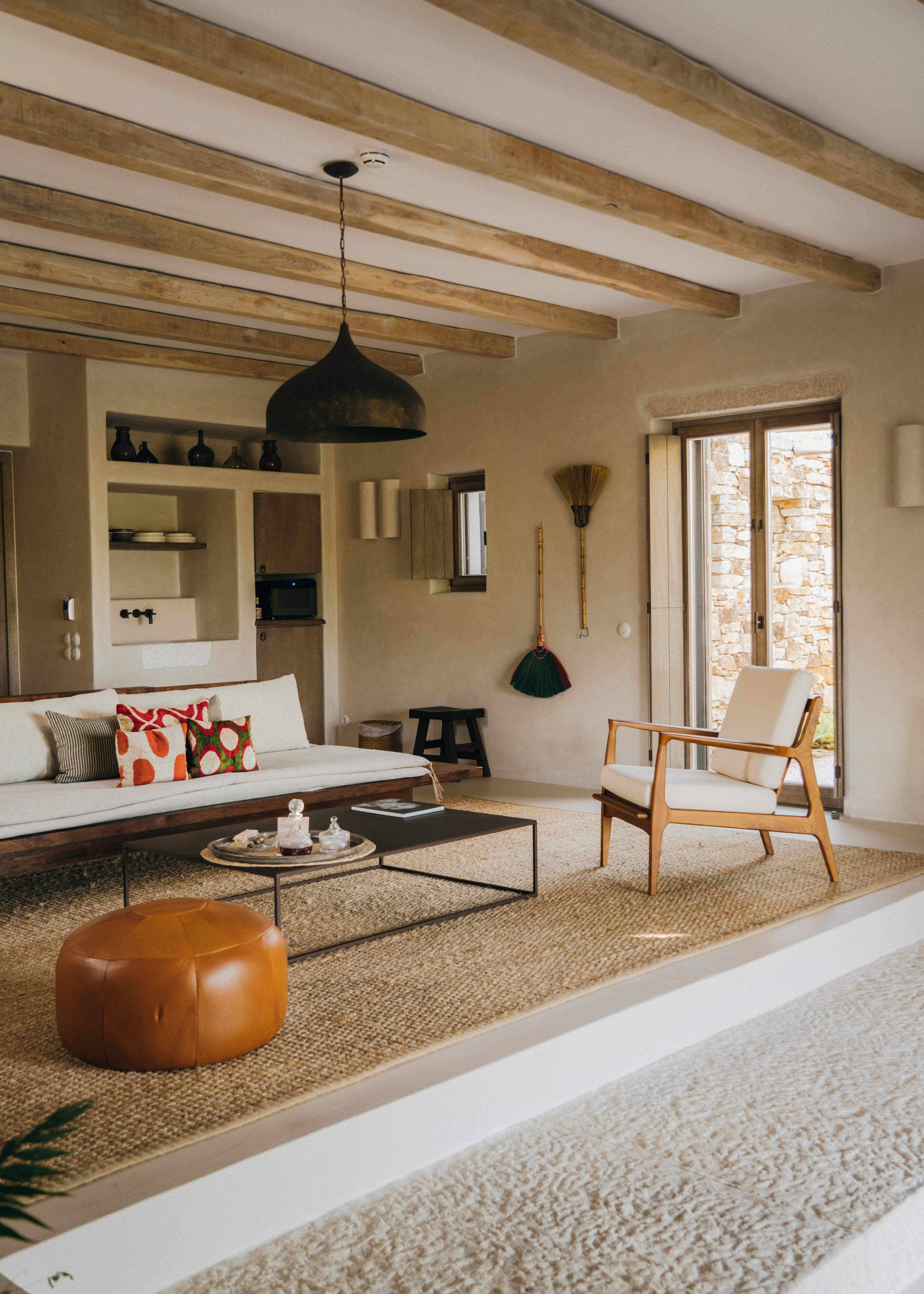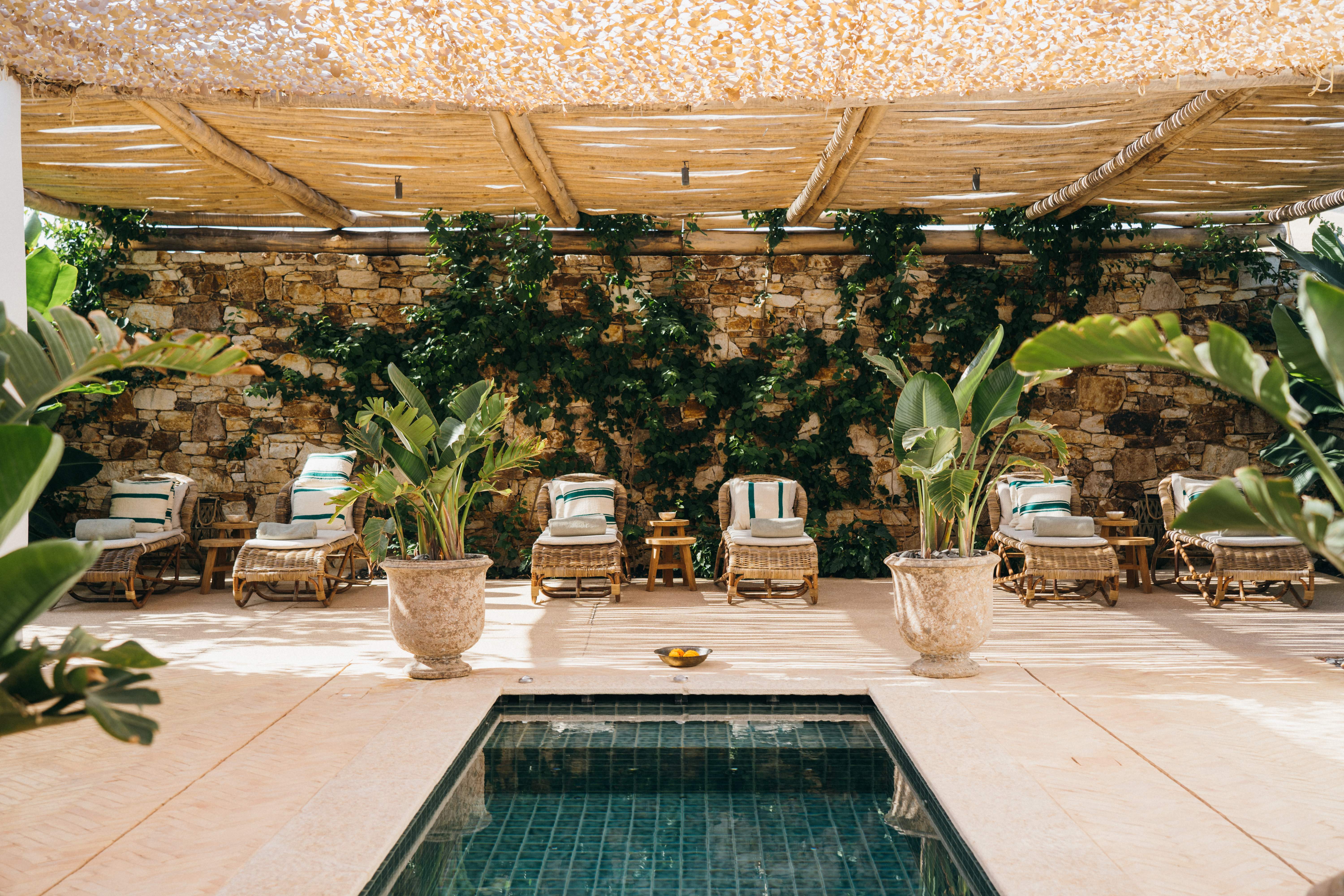 Bending the rules of what is strictly regarded as Greek has also served Comninos well when it comes to The Rooster's design and architecture. The spacious and elegant villas are designed by Athens-based Vois, led by architect duo Katerina Vordoni and Fania Sinanioti, while Comninos, who previously studied interior design in London, has incorporated ideas from her travels to Brazil, Mexico and beyond.
"I don't come from a hospitality background but I always used to dream of opening my own hotel," she says, looking down onto the cedar-covered beach as preparations are made for a private event. "For now I'm just excited to be able to share my happy place with other people." 
theroosterantiparos.com