The Agenda / Global
Affairs
&

Defence
How a luxury hotel in Kabul is rolling with the times. Plus: defence news
Navy –– Taiwan
Minor threat
Any addition to Taiwan's naval capabilities may appear fruitless. Its likeliest maritime adversary, China's People's Liberation Army Navy, certainly dwarfs whatever Taiwan could put to sea. Nevertheless, Taiwan's navy is a beneficiary of president Tsai Ing-wen's determination to bolster the island's defences. It has commissioned a new warship: the catamaran corvette Ta Jiang.
"The media often calls it a carrier-killer," says Jyh-Shyang Sheu, assistant research fellow at Taiwan's Institute for National Defence and Security Research. "But its large firepower makes it dangerous for all Chinese surface combatants."
The 65 metre-long vessel is the first of at least six upgraded Tuo Jiang-class corvettes ordered for Taiwan's navy. It is equipped with supersonic and subsonic anti-ship missiles and Sky Sword surface-to-air missiles – all made in Taiwan. 
"The Taiwanese navy needs new high-speed corvettes," says Sheu. "They carry large numbers of missiles to offset the People's Liberation Army Navy's numerical superiority."
Latvia's most recent defence budget topped out at €707.8m. Some of that will be spent on a fleet of the 6x6 apc built by the Finnish defence corporation Patria. The purchase is part of a new joint procurement programme with Finland, adapted for much different terrain but with an eye on a common adversary to the east.
Military–––Latvia/Finland
In the basket
In the basket: 200 Patria 6x6 armoured personnel carriers
Who's buying: Latvia
Who's selling: Finland
Price: About €200m
Delivery date: From 2021 to 2029
Global –– Hotels
The Taliban are here for breakfast
Colin Nagy on the hotel in Kabul where fighters, spies, diplomats and writers check in for a safe night's sleep.
Every conflict has its hotel. In Vietnam journalists drank g&ts while filing stories at the Caravelle Saigon. During Lebanon's civil war, gathering places in Beirut included the Commodore Hotel, the St Georges and Phoenicia. The early days of the Iraq war saw cnn and others broadcasting and filing from the Palestine Hotel in Baghdad. Kabul has several hotels but the Serena, which opened in 2005 and is about 20 minutes from Hamid Karzai International Airport, has been a gathering place for journalists, diplomats, the military and the elites of Afghan society. It is a protected oasis in a chaotic city, replete with manicured gardens, poolside service and all the comforts of a fine hotel. And it is still taking reservations: "Book now and enjoy the experience". Those currently arriving include Qatari diplomats, international journalists and ngo workers. Faiz Hameed, head of Pakistan's isi intelligence agency, is understood to have come here to meet Taliban leaders.
"It doesn't feel like it belongs here," says photojournalist Marco Di Lauro, a guest at the Serena. Di Lauro
has worked extensively in Afghanistan and other conflict zones but checked in here for the first time in September. "I'm amazed by the beauty of the hotel and how well the gardens are taken care of," he says. "It's quite strange to sleep in the same place where [Taliban leader] Sirajuddin Haqqani slept," says Di Lauro of a recent guest.
The Serena is part of Tourism Promotion Services, a publicly traded company listed on the Nairobi Stock Exchange. Its largest shareholder is the Aga Khan Fund for Economic Development. The Aga Khan is the leader of an influential sect, the Ismaili branch of Shia Islam, with power and presence in central and northeastern Afghanistan and followers around the world.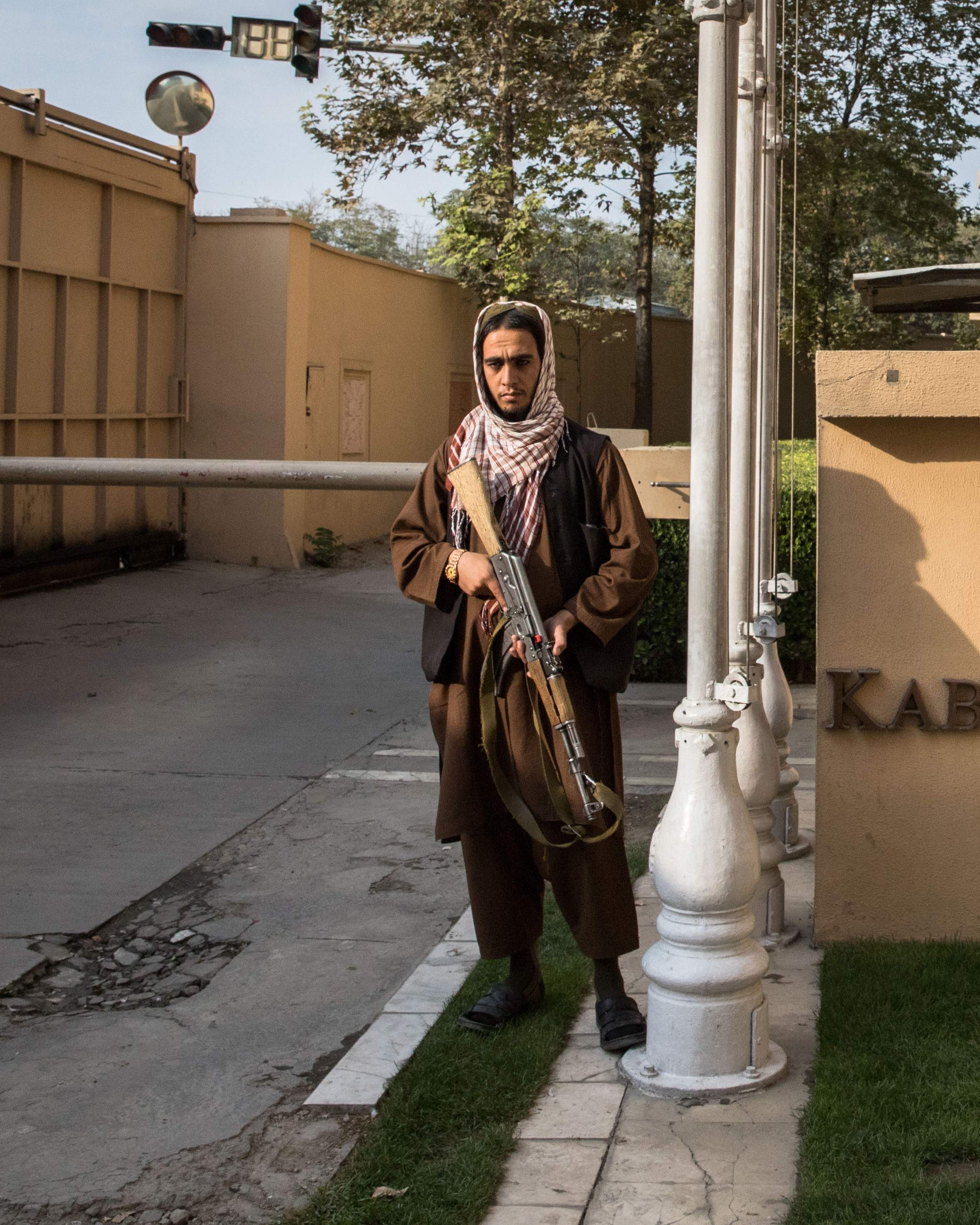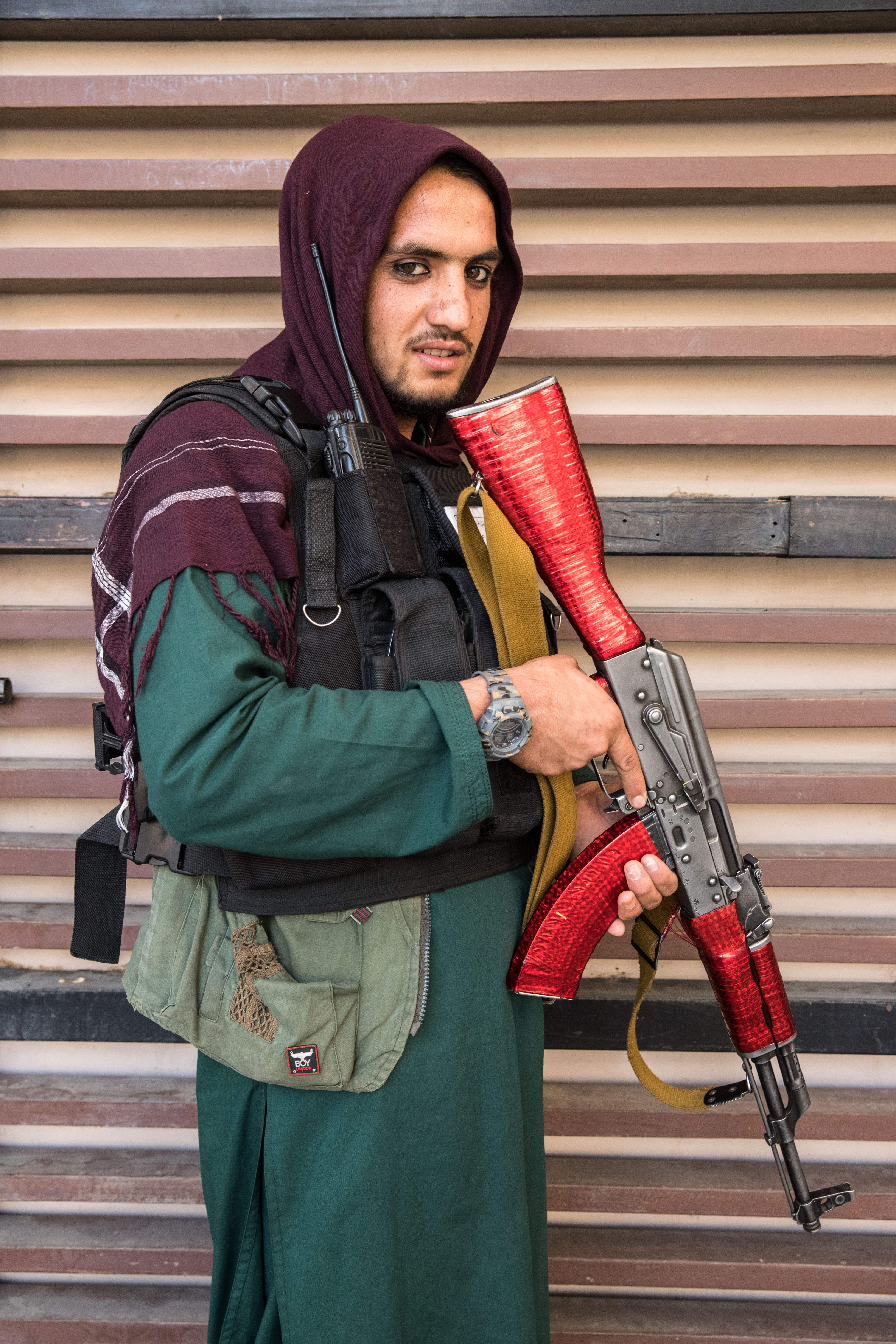 According to the Serena's owners, their priority is building properties "in regions that are underserved with business and tourist accommodation by other hotel chains". Put simply, they build nice hotels in places where you wouldn't expect to find one. With frontier markets, however, come dangers. A car bomb exploded outside the Serena in Quetta, Pakistan, in April, killing four. And the Kabul Serena was bombed by the Taliban in 2006. In 2008 and 2014, Taliban militants stormed the hotel, killing guests, including a Norwegian journalist and a US citizen.
Today the same militant group that attacked the hotel are the ones ensuring its security. "Talibs run the perimeter," says one photojournalist who has been reporting from Kabul since 2015. "Serena staff are in charge of the
inside and there are various diplomatic security teams on-site." But having Taliban fighters inside the hotel has been disturbing to some. "It's not just high-end politicians," says Barbara Schiavulli, a journalist who has reported in Afghanistan since 2001. "There are dozens of Taliban from the mountains in the lobby with their feet on the furniture." To her, the shift in a place that was always designed for safety has been a lot to swallow. "Seeing them on the inside and to know that people have died in this lobby is very upsetting." Schiavulli says that she's now forced to put on a headscarf when waiters tell her that "The Taliban are coming for breakfast by the pool". 
Despite the politically shifting winds, the hotel has still been providing the safety and service it has tried to deliver since inception. During the evacuation it acted as a humanitarian aid centre. Afghan interpreters, journalists and fixers all sought refuge at the hotel, many eventually making it onto Qatari armoured convoys to the airport.
As more journalist visas are approved and more Qatar Airways flights land at the city's airport, the role of the Serena looks set to continue. Another seasoned correspondent heading back to the country says that he will be checking in to the Serena. Why? Security, the sense of being in a green haven – and the good cheeseburgers.
About the writer: Nagy is a writer and strategist based in Los Angeles who has stayed in several Serena hotels.
Photographer: Orine Zerah. Illustrator: Martin Azambuja