Affairs: Geopolitics / Greenland
Air apparent
New runways, hotels and an increased geopolitical significance are shifting the perception and ambitions of the world's largest island. We head north.
Descending over the Greenland ice sheet, en route to Kangerlussuaq, the Air  Greenland captain points out Navigator's Rock straight ahead. It was a landmark used by Second World War pilots based here to confirm that they were on the  correct course. As the ice sheet comes to an end, we fly low and close to the mountains before making a series of right turns over the Sondrestrom Fjord as we prepare to land. There are a handful of buildings dotted around the long runway; beyond them sits the empty Arctic landscape stretching for as far as the eye can see.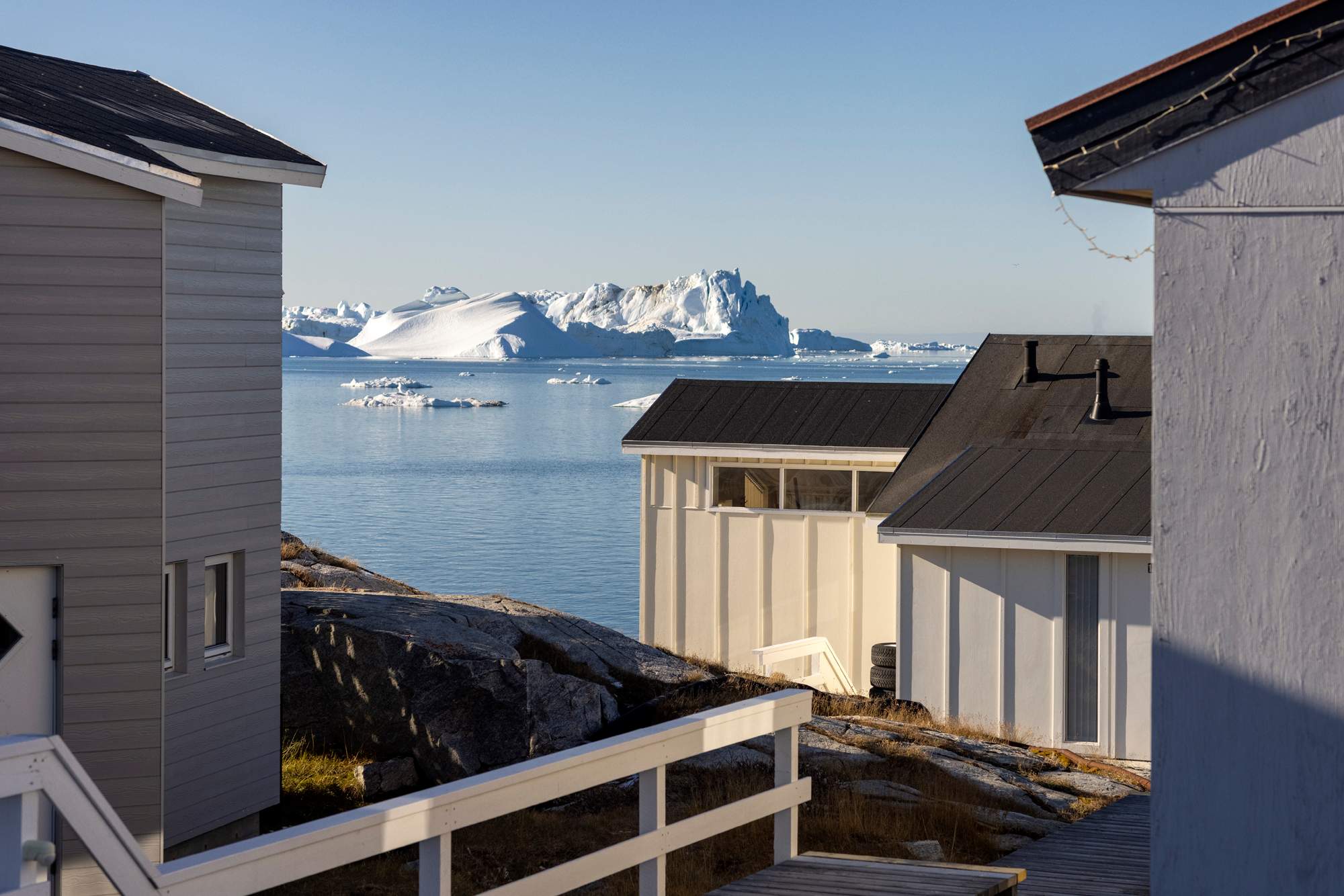 It is one of Greenland's many quirks that the largest airfields, with the most reliable weather, were built by the American military during the Second World War when strategic locations for missions rather than proximity to centres of population were the priority. So this one wide-body a330 that Air Greenland owns, referred to by most simply as "the Airbus", flies daily from Copenhagen into Kangerlussuaq, with its lengthy runway, before turning straight back around again. This is also pretty much the only regular connection to the outside world. Most passengers connect onward aboard the small Dash-8 planes that can land on shorter strips. It makes air travel (and cargo deliveries) inefficient and expensive.
But the experience of landing on a transatlantic flight in the middle of nowhere might only have a few years left to run. Greenland is in the midst of an ambitious construction project to expand runways and renew the airports in at least two of its busiest towns, including the capital, Nuuk. When this project is completed in 2024, Air Greenland, and anyone else who cares to enter, will be able to fly directly from its population centres to Europe, North America and beyond.
This will have ramifications far beyond increasing tourism – though that is a goal. It stands to diversify trade, bring investment and, in symbolic and tangible ways, broaden Greenland's horizons beyond Denmark, whose kingdom it is part of. "This is really the key for the next step in developing Greenland," says Aviaaja Karlshøj Knudsen, executive project director at Kalaallit Airports, which is tasked with building and operating the new terminals in Nuuk and Ilulissat. "We have a real opportunity here. The world's eyes are on us. And we should think that everything you want to make happen here, you can." 
Still, says Knudsen, this won't mean dozens of new air routes overnight. "It takes time to build up these things; you don't just fill up an airplane like this," she says with a snap of her fingers. "There's a lot of interest in Greenland but in reality it would be a success for us even if we got just one new operator in." The airports project made its way into international headlines briefly in 2018, when Denmark swooped in to offer cheap funding for their construction after it appeared that China might be on track to win the tender. The Americans, who still operate the Thule military base in the north of the country, also made clear that Chinese infrastructure in Greenland would be a no-go.
Now the project is well underway. When it's finished, the runway in Nuuk will be 2,200 metres long and capable of handling larger aircraft such as the a330. A similar project on a smaller scale is underway in Ilulissat, the main tourist town in Greenland, which is known for the dramatic icebergs that float along its coast all year. There are also plans to build a third new airport in the southern town of Qaqortoq, currently accessible only by scheduled helicopter or ferry, if the government can agree on an acceptable price.
Jacob Nitter Sørensen, ceo of Air Greenland, says that they can't wait to get started on growing the flag carrier's reach. We meet Sørensen at the airline's HQ at Nuuk Airport. The plan is to join him onboard a company helicopter to visit some of the mining operations they support – one of the variety of missions the airline undertakes in addition to scheduled flying. Sørensen hopes to have a direct route to North America by 2025. Charter flights from the US and Canada do occasionally come in but a regular service has never been feasible. Sørensen thinks that will change, though he acknowledges that there's work to do. "Getting more aircraft is the easy part," he says. "The difficult part is establishing a new market because the market is basically non-existent today."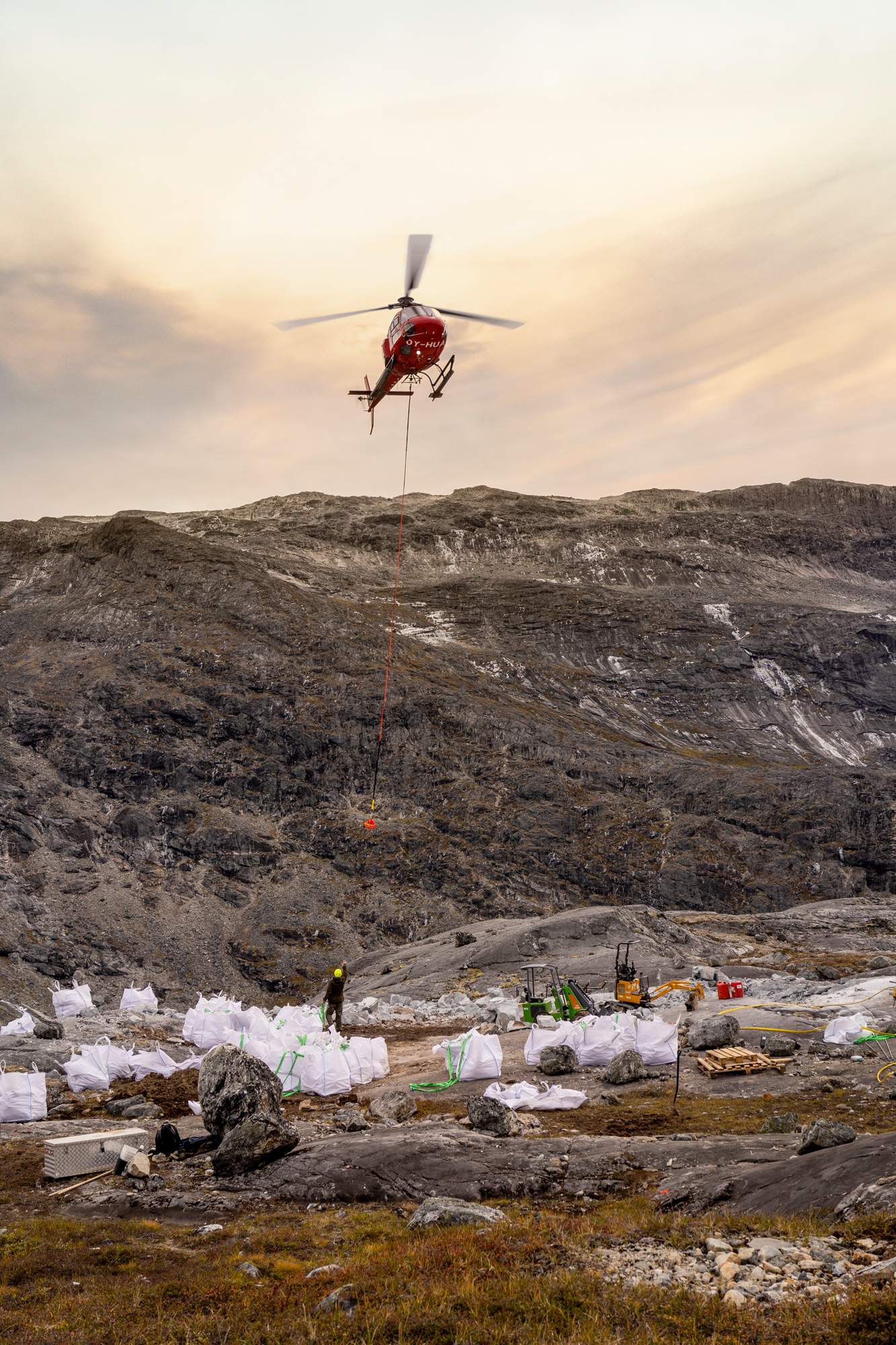 Sørensen says that the airline is in discussions with airport authorities in cities such as New York, Washington and Toronto. There is also an agreement with Canadian North to look into the feasibility of service to Iqaluit, a town in Canada that's just a two-hour flight away from Nuuk. "The Scandinavian market has matured, so growth will have to come from other markets," says Sørensen. "That will help Greenland diversify and bring more money into our economy. The proceeds will go straight into Greenlandic society and its economy. That's what we're working for every day."
Nuuk these days already has the feel of a boom town, even without a major influx from abroad. Construction cranes abound in this small city that sits on a headland at the edge of a large fjord system. Dozens of new apartment buildings dot the rocky outcrops. And the colourful wooden homes flecked along the hillsides overlooking the sea, framed by the Sermitsiaq mountain towering behind, are enough to make one start dreaming up excuses to decamp here. It's only September and already the aurora is shining bright green every night; there's freshly caught seafood; the otherworldly fjords are just minutes away from town; and everybody owns a little boat. There is a rawness and a sense of possibility here because it's so lightly developed – something that's hard to find in most of the world.
Fishing is by far the main industry in Greenland, accounting for more than 90 per cent of exports in 2019. And the Greenlandic government would very much like to shift this single industry dependency. Among the more promising sectors, tourism and mining stand out. Tourism is the low-hanging fruit, with the least politically challenging ramifications – before the pandemic Greenland had about 100,000 visitors a year, half of them cruise passengers. Those working in tourism in Greenland think that the demand is there if travelling becomes easier. They feel they have an opportunity to build a better tourism industry, avoiding pitfalls that others met; Iceland often comes up as a case study.
"It's a unique opportunity to be a part of developing tourism almost from scratch and in times where we're rethinking tourism in the world," says Hjörtur Smarason, the new ceo of Visit Greenland, who is Icelandic. He says that they are focused on growing in a measured way and making clear that Greenland would never want to be a mass-tourism destination even if that did become possible.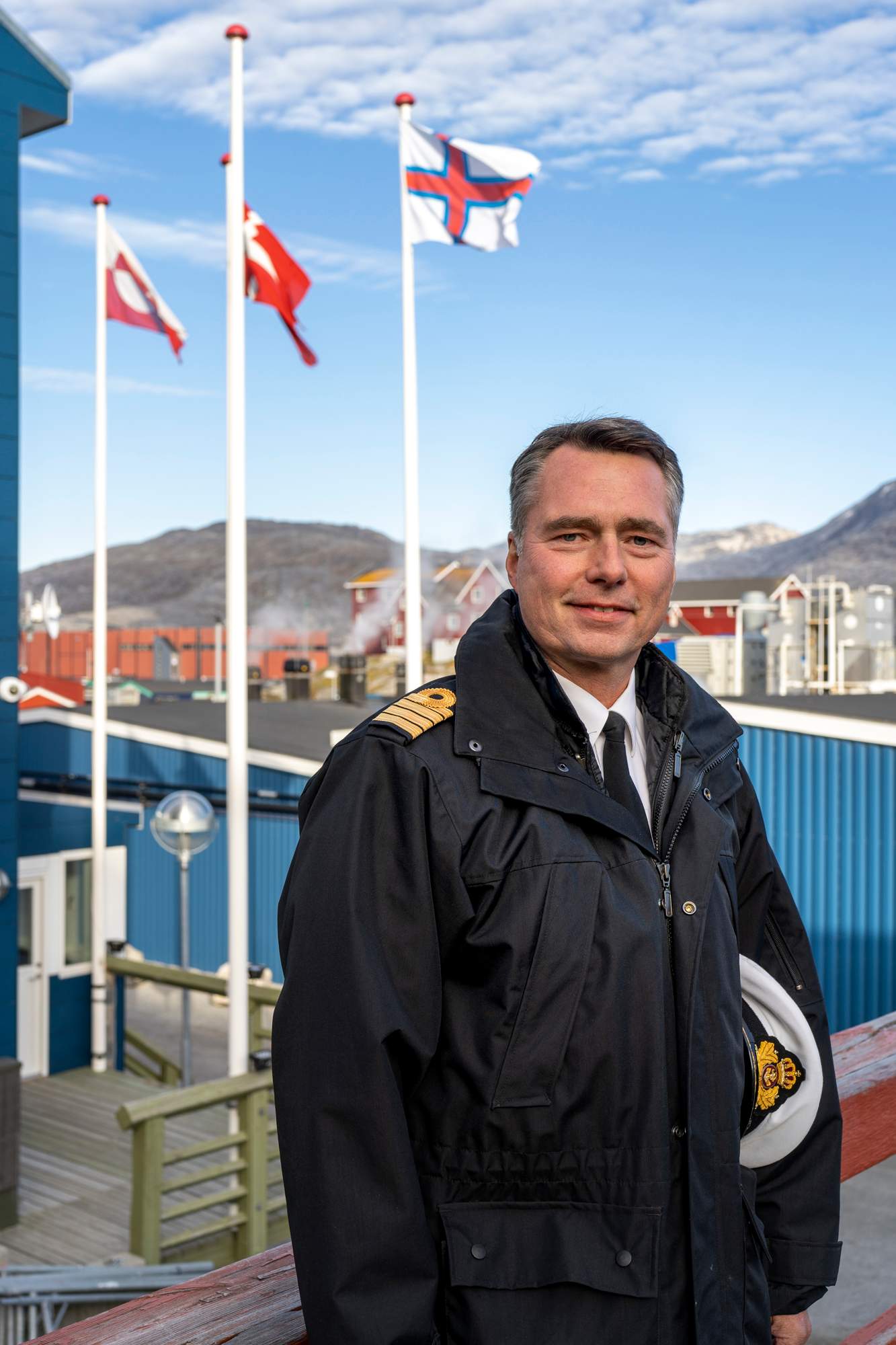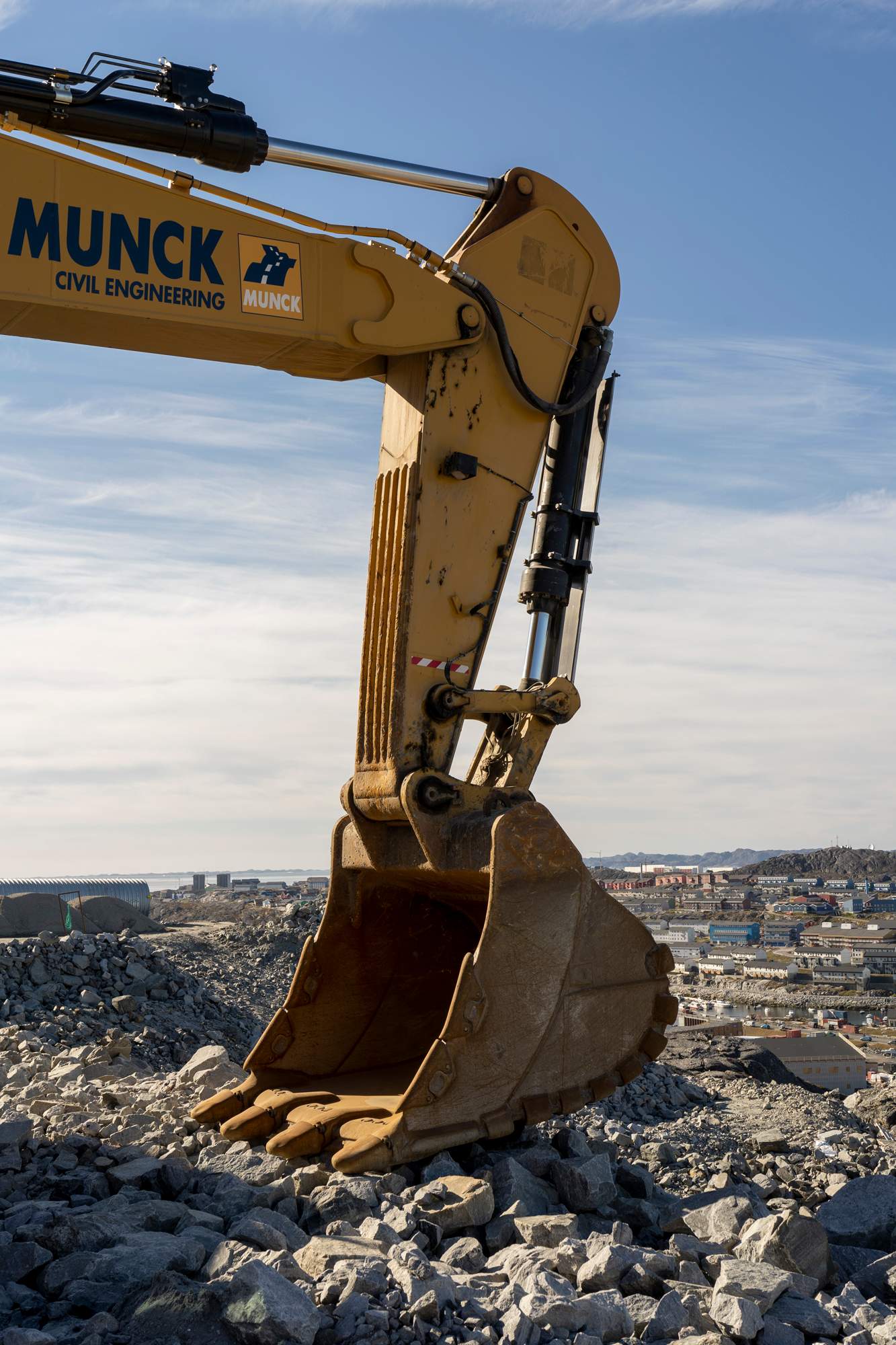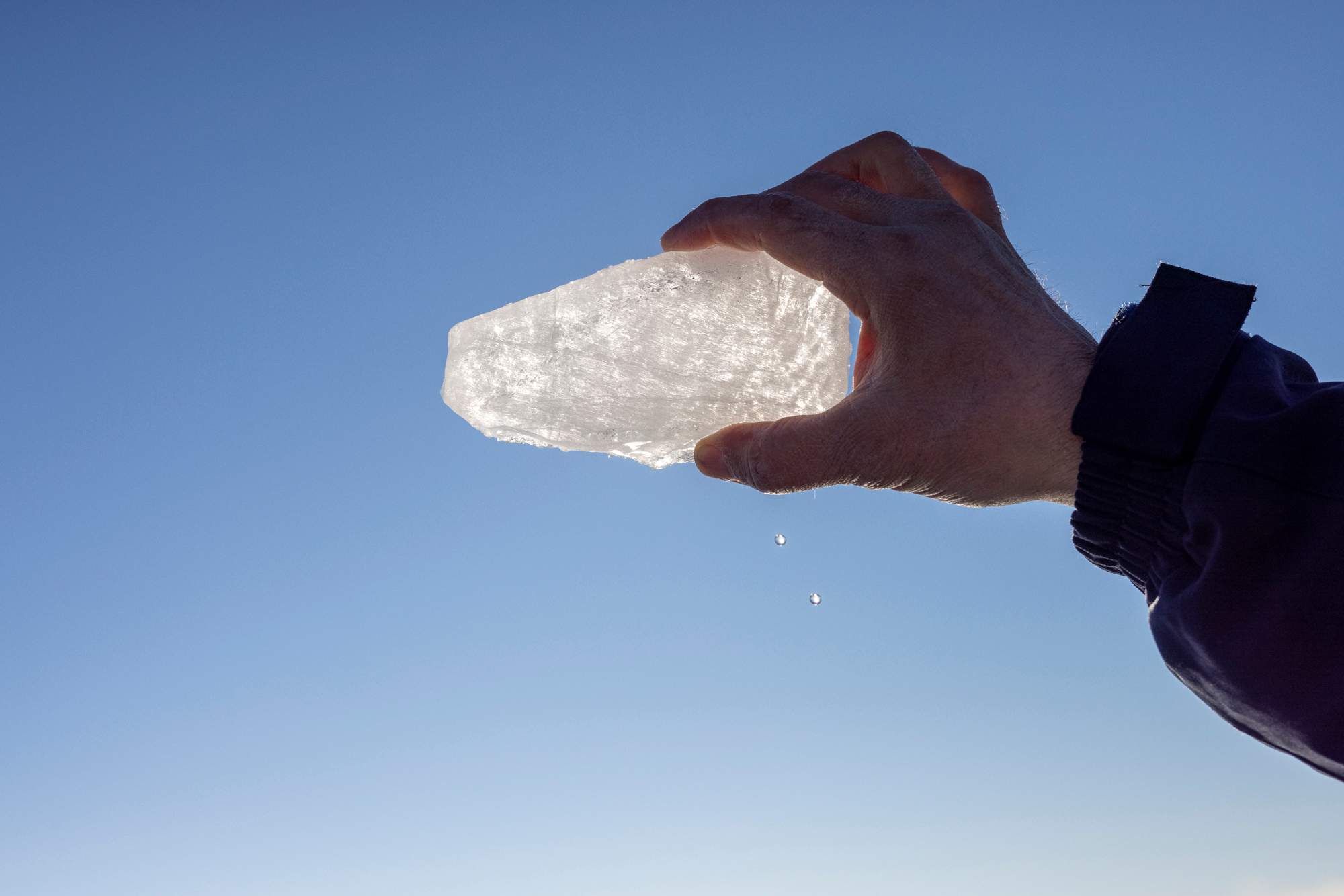 But it's not as easy as opening the new airports and letting the world in. For starters there is a shortage of hotels. Staying in one of Greenland's towns tends to involve overpriced, low-quality inns; mid-range hotels can easily run to €300 a night. This is changing with the arrival of upscale spots such as Ilimanaq Lodge to the south of Ilulissat and a new eco-hotel being built by Air Greenland in the ice fjord outside Nuuk. But the pace will need to quicken significantly if the goal really is to create a tourism boom here.
"To put it into context, one extra flight a day with a full plane would mean a 100 per cent increase in tourism," says Smarason. "So what's important is that we manage to spread out the growth. We need to build a strong brand for Greenland that attracts the people we want and maybe keeps others out. What we want to avoid with the new airports is suddenly getting a bunch of cheap flights and people arriving without plans. That won't work in Greenland." 
Then there's mining. Among a number of prized resources, Greenland is thought to hold vast quantities of rare earth minerals that are in demand for hi-tech devices and battery production. This could be lucrative, of course, but a push for more extraction poses difficult questions for the left-leaning government in Nuuk that recently took power. 
Premier Múte Bourup Egede and his Inuit Ataqatigiit party came in on a platform that included cancelling a mining contract held by an Australian company (with minority Chinese backing) to explore a mountain thought to contain massive reserves of rare earth minerals and uranium. Greenland also recently declared that it would stop exploring for oil and gas, citing the environmental costs. There is strong backing for this, sitting as Greenland does at one of the frontlines of climate change (scientists have said that in 2019 the Greenland ice sheet lost about one million tonnes of ice a minute – and the pace has probably quickened). But more mining is still being discussed.
"We are onboard and we are open about that issue," says Naaja Nathanielsen, minister of a rather eclectic line-up of responsibilities, including housing, infrastructure, minerals and gender equality. In her corner office in one of the newer towers in Nuuk, partly occupied by the government, she comes across as confident and optimistic. "The extraction industry could possibly be seen as some sort of opposite to the tourism industry but Greenland needs to have both in order to exist. And I find that they can coexist nicely."
"It's important to make sure that you have the dialogue with the communities from the beginning," says Nathanielsen
"Public consultation to determine, 'Are we willing to have mines in this area? How does it fit into the story of our nature?' We need to have those debates early on." 
On our helicopter flight south out of Nuuk it takes just a few minutes before the dramatic landscape dominates the view below. One fjord leads to another and one glacier leads to the next; the water a variety of shades from deep blue to powder green. We land at a small base camp set up by a company called Greenland Anorthosite Mining. It's just a handful of workers, a cook and a couple of Air Greenland helicopter pilots who are based here to fly big bags of rock and equipment up and down the valley, linking the drilling site with the base station just a few minutes away by plane. 
The site is headed up by geologist Anders Lie, a co-owner of the company. Lie is a Dane who's been working in Greenland since 1991 and he looks every bit the part of the weather-worn Danish mountain man, complete with lumberjack-style flannel shirt, as he sits and sips a coffee in the small mess tent. This is still just a prospecting venture. Lie says that there are significant deposits of the mineral, anorthosite, which has a variety of specialist applications, such as building high-end fibreglass. 
It can be complicated and difficult working in Greenland but Lie says that it's worth it. "It's untapped, the last frontier," he says. "You could go to Africa but the problem is that the mining industry is focused on the security of your licence. In Africa you never know what government you will have next year or what war will break out here or there. Greenland, this is the western world. It's just nextdoor. You have regulations, you have laws. And you have a population that's eager to see something happen." We hop back into the chopper to take a look at the drilling site with Lie, who cracks jokes with the pilot as he directs us around a massive rock face to a suitable landing spot. Lie says that there are strict environmental regulations in place as well as structures designed to ensure that the value generated by mining stays in Greenland, meaning mining no longer has to be a dirty word. "It's a remote place so in the past nobody would have cared," says Lie. "Nowadays you have to consider that there are people living in settlements just 25 miles away. Of course when you're mining, you're hurting nature but it's possible to do it in a sensible way, doing no more harm than is needed."
We say our goodbyes and get back onboard the helicopter to fly another 10 minutes south to a ruby mine. The riches of this land are on display here. Not only the boxes full of deep reddish-purple rocks being plucked from the machines in a seemingly endless stream but also what might just be the finest dining set-up you could hope to find in a mine's cafeteria. On the menu today is snow crab, whale-skin bacon, smoked salmon and reindeer cold cuts.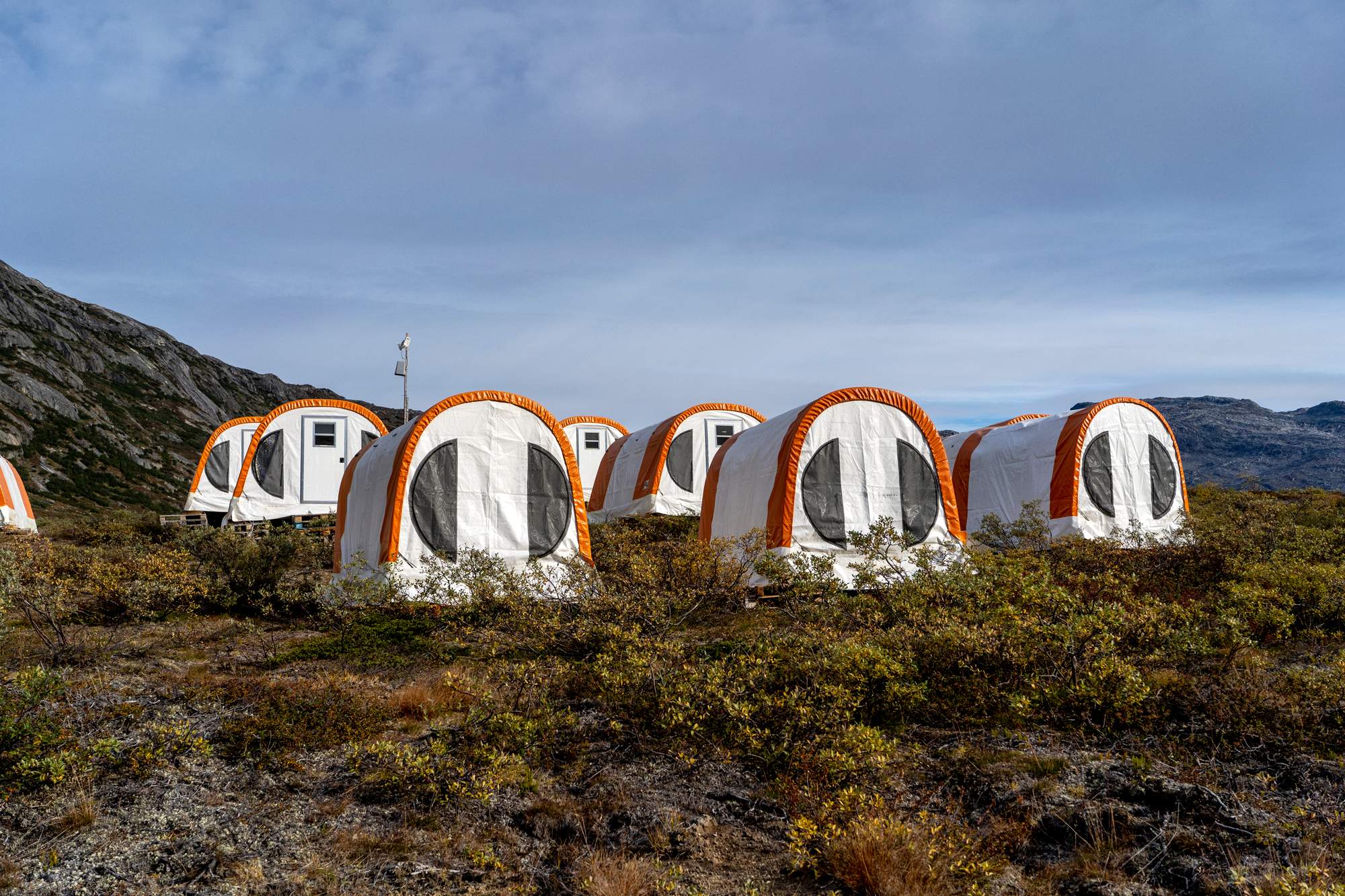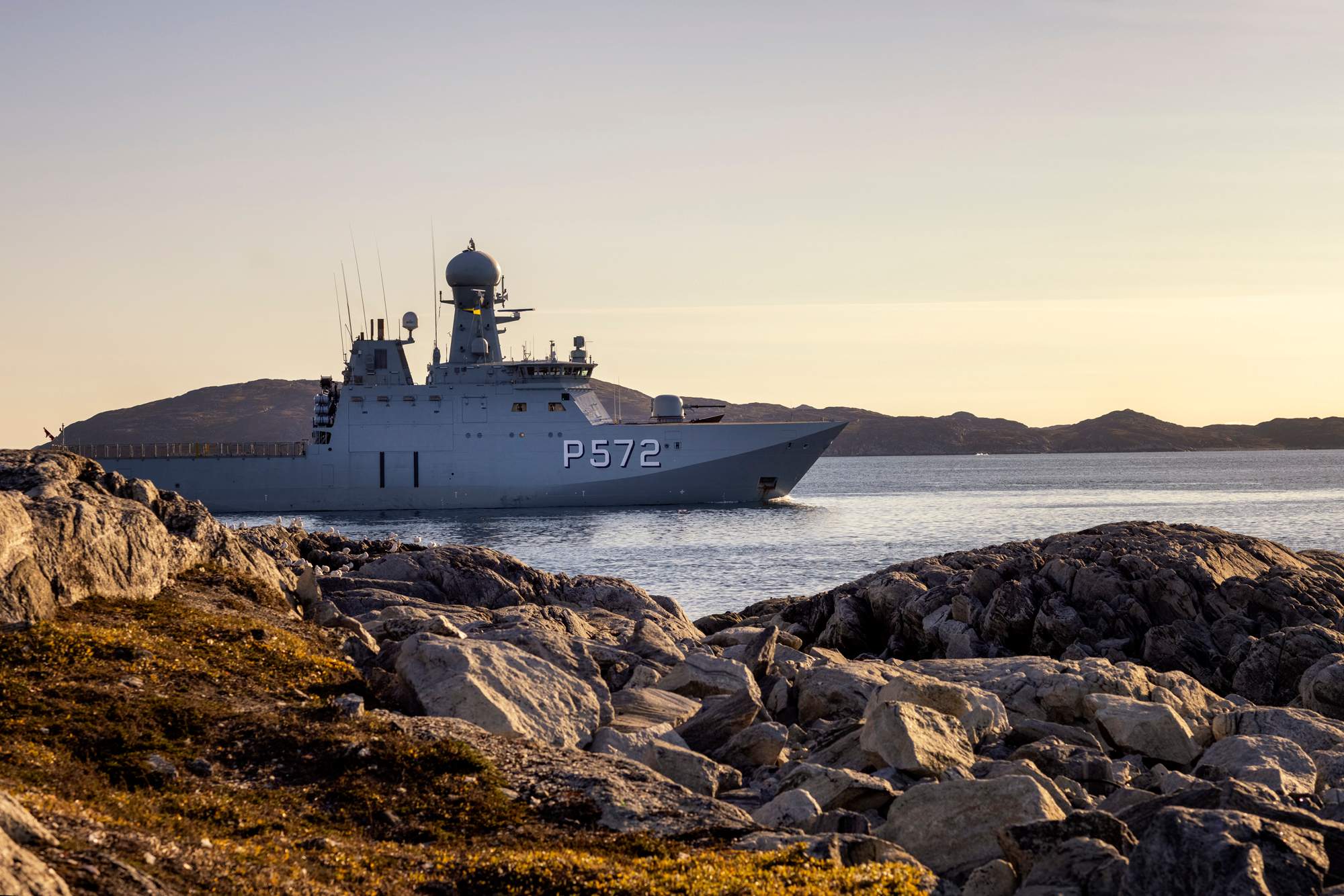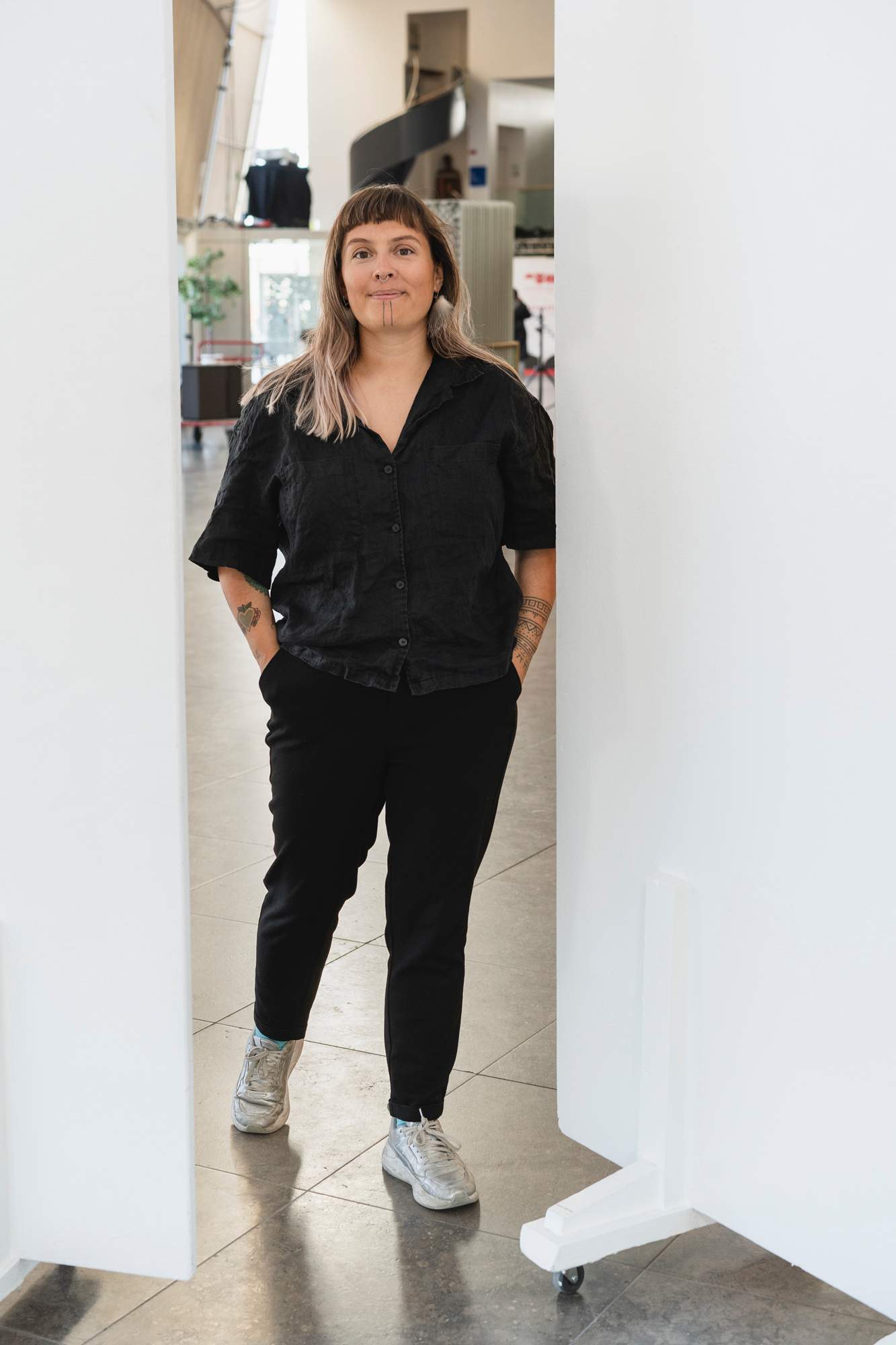 This year is the 300th anniversary of Danish-Norwegian settler Hans Egede's arrival in Greenland and on first impression it would appear that he remains an important figure. The capital's main hotel is named after him and a towering statue of the missionary stands in the older part of town. But authorities decided not to celebrate the anniversary because Egede's brand of colonialism is not currently popular in Greenland. Someone recently threw red paint on the statue and tagged it with the word "decolonise". Then again, Egede's statue has been beheaded in the past, so the paint job seemed mild. 
A recent referendum, however, revealed that a majority do support keeping the statue in place – a clue to how complicated the old colonial relationship with Denmark is. Even as Greenland now holds a fair degree of autonomy and even runs its own government, the Danish relationship is woven through just about every aspect of life.
Aka Hansen is a young film-maker from Nuuk who has been one of the more active pro-independence voices here in recent years. She says that when she was quoted suggesting that the statue of Hans Egede be thrown in the ocean, it got her disinvited from several kaffemik events, the Greenlandic tradition of opening one's home to anyone and everyone when there's something to celebrate. "There has been a passive politics in how to gain independence," says Hansen. "The time is actually now to become independent. That would be good for the nation. But I don't think there has been much of a long-term plan for that." 
Now, though, the government is looking at more active ways to develop a self-sustaining economy – and the majority of the Inatsisartut (Greenland's Parliament) have stated a desire for independence. This has not escaped Denmark's attention, says Hansen. "They're trying to keep the bond with Greenland as much as possible, so they've become softer, saying 'I want to include you' and 'Tell me more'. Just what happens when the wife comes to the husband and says I want a divorce, and the husband starts to think, 'OK, what can I do to keep this marriage?'"
Joint Arctic Command
Greenland's government has taken on responsibility for many aspects of life and policy but Denmark remains in charge of defence. Looking after the country's security is a special contingent of Danish defence known as the Joint Arctic Command, which also looks after the Faroe Islands and much of the sea in between. It has about 300 people in Greenland at any given time – two thirds of them are usually at sea. 
The Command is tasked with protecting the sovereignty of the Kingdom of Denmark and conducting search and rescue missions. It's a specialised unit with extensive Arctic experience and a fleet to match, including covert ships with heated superstructures. Denmark committed €200m to upgrade its equipment including coastal radios, drones and satellite surveillance, as well as radar in the Faroe Islands, covering a blind spot where aircraft can currently fly undetected.
"In the Arctic, there are challenges with communication; logistics are difficult," says Deputy commander Dan B Termansen. "We're near Canada, Alaska, Russia and Norway. And we're seeing more interest in learning how to operate in the area between Iceland, the UK and Greenland, just like we saw in the cold war."
Denmark sends about €525m to Greenland every year, a figure that accounts for about two thirds of the national budget. It oversees the island's defence and security, ensures its territorial sovereignty and inspects fisheries, among a number of other things. Many Greenlanders have entirely Danish-sounding names; they and their parents went to Danish schools; nearly everyone speaks both Danish and Greenlandic.
These days it's not just about Denmark. Russia has been building Arctic air bases not far away. China is eager for a way in. The US has been making overtures as well in the form of a new consulate in Nuuk that opened just last year. It caused some consternation in Denmark when the US pledged $12m (€10.3m) in financial assistance to Greenland. Who could forget when Donald Trump stated that he'd like to buy the place? While the comment was characteristically indelicate, there's real interest from the world's powers to hold sway in Arctic territories as they become more strategically important. And, as the ice melts, the geopolitical jockeying in the region will only get louder. But, as Nathanielsen says, what else is new? "Greenland has been of interest to the superpowers for many years, so for us it's not a new thing," she says. "We have great relations with the US, China and Russia. We are not naive but we have a good position as it is right now."
At the very least, it seems that the right debates are being had – and with a handful of new airports on the way, a range of possibilities is opening up. For a place facing so many difficult questions – from the economy to the climate to its relationship with the outside world and what that says about its identity – Greenland's future looks remarkably bright.