Directory / Global
Back on form
The 20 events, items and innovative makers that are shaping the design world as it regains its momentum.

In September, festivals and exhibitions from Milan to Copenhagen and Basel opened their doors to brands, buyers and the world's media as the industry's most interesting companies showcased their newest wares. Here, our design directory introduces the most exciting furniture releases, Europe's most talked-about fairs and the exceptional cast of talent moving this robust industry forwards.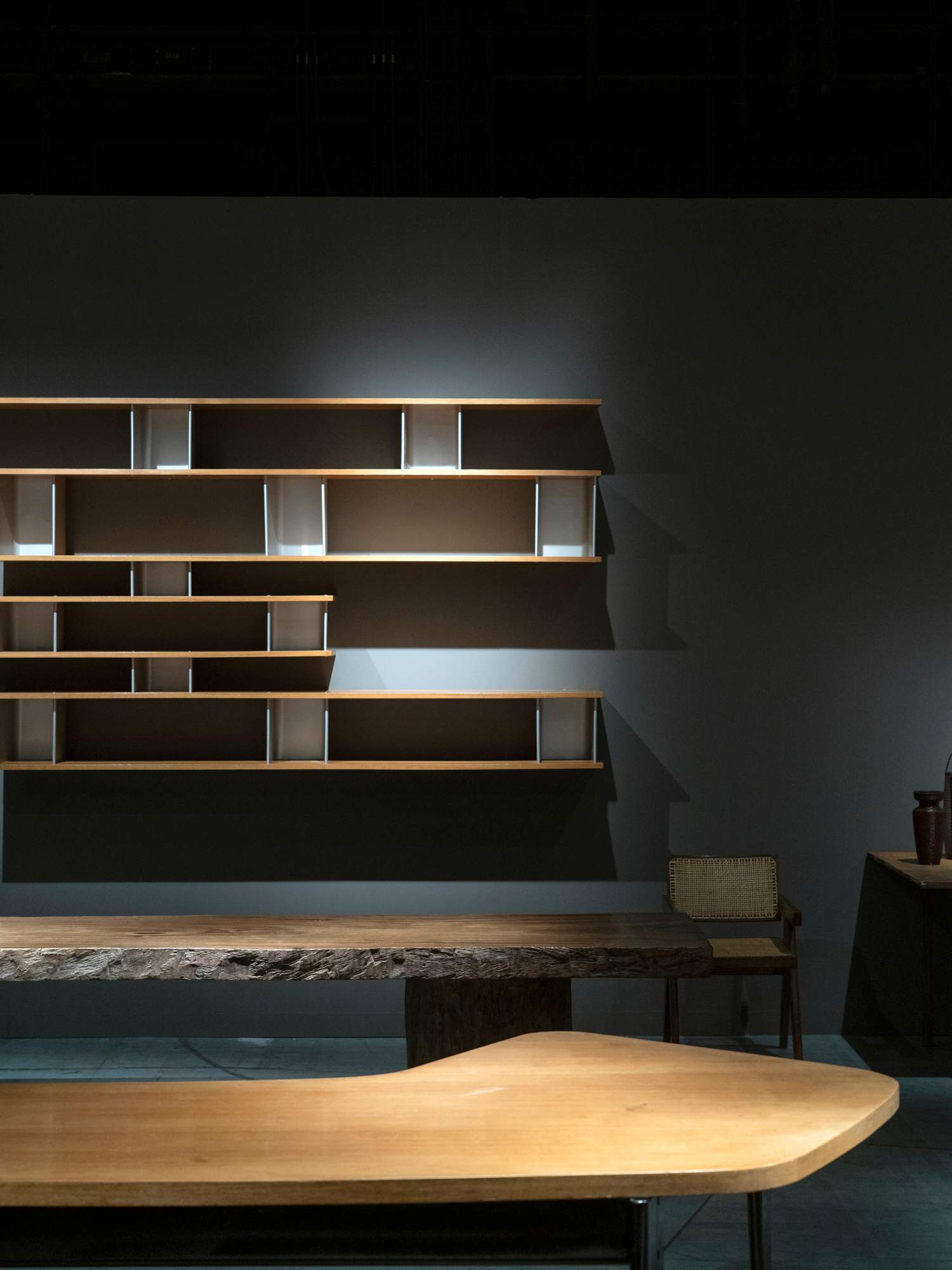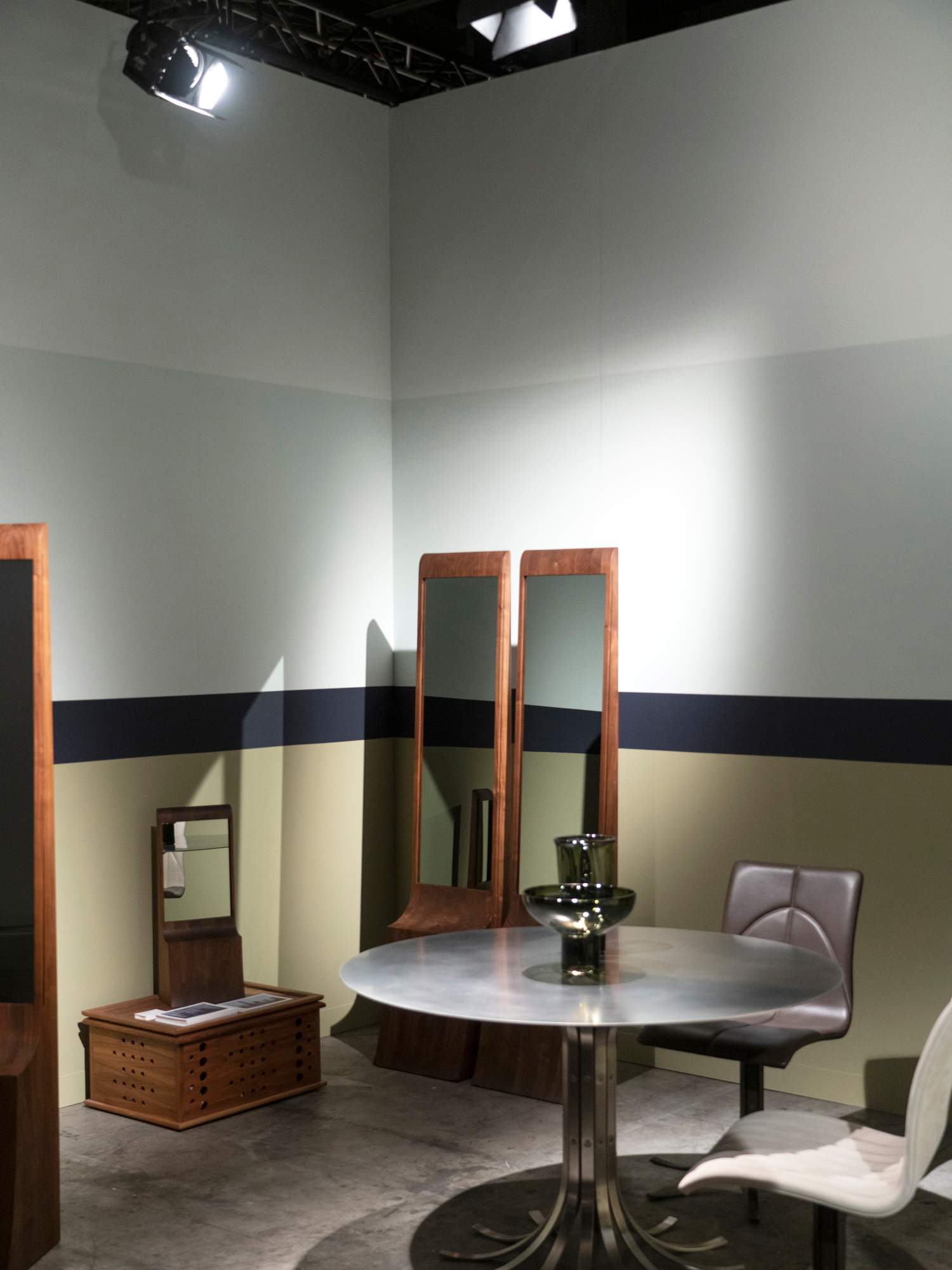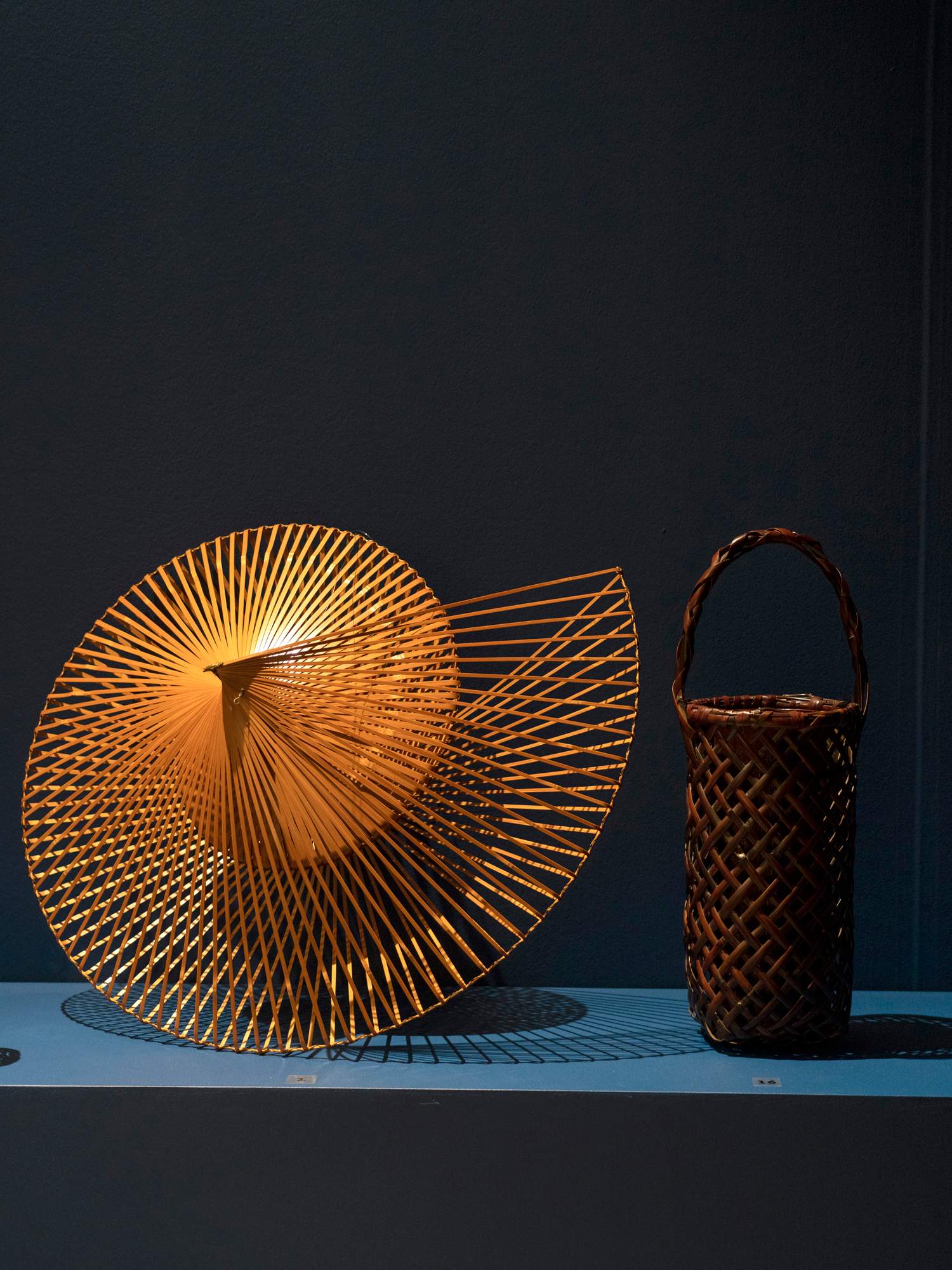 1.
Real deal
Design Miami, Basel
After a two-year break because of the pandemic, gallerists were once again showing off their wares in September at Design Miami's Basel edition. This year's event, by curatorial director Aric Chen, brought together galleries from around the world, from ago Projects in Mexico City to Objective Gallery in Shanghai. As ever, it was a mix of old and new, spanning sought-after mid-century furniture and contemporary pieces, while featuring young talent such as New York-based Russian designer Harry Nuriev alongside gallerists who have been in the field for decades.
Excitement at the event was palpable as new connections were made and old ones revived. Despite the launch of a new online sales platform by Design Miami that enables collectors to buy pieces remotely, gallerists agreed that there's no substitute for the real-life event. "It's very important for our community to be able to get together and exchange ideas and knowledge," says Jennifer Roberts, ceo of Design Miami. "There is a sense of generosity and kindness here, even though the stakes are still high for many of the exhibitors present."
Many of the booths were designed as self-contained rooms, rather than displays of individual pieces. "We wanted ours to look like a space where we would love to live ourselves," says Amaryllis Jacobs, co-founder of Maniera gallery in Brussels. "In times like these, interiors are very important."
Anticipating the new Design Miami Podium 3 Shanghai 2021 event in November as well as the fair's return to Miami Beach in December, the Design Miami team is moving forwards with optimism and a sense of mission. "There's a schism in the design world between the need to escape and an awareness of environmental and social issues," says Wava Carpenter, who will soon take over from Chen as curatorial director. "I intend to address these parallel tracks in my new role."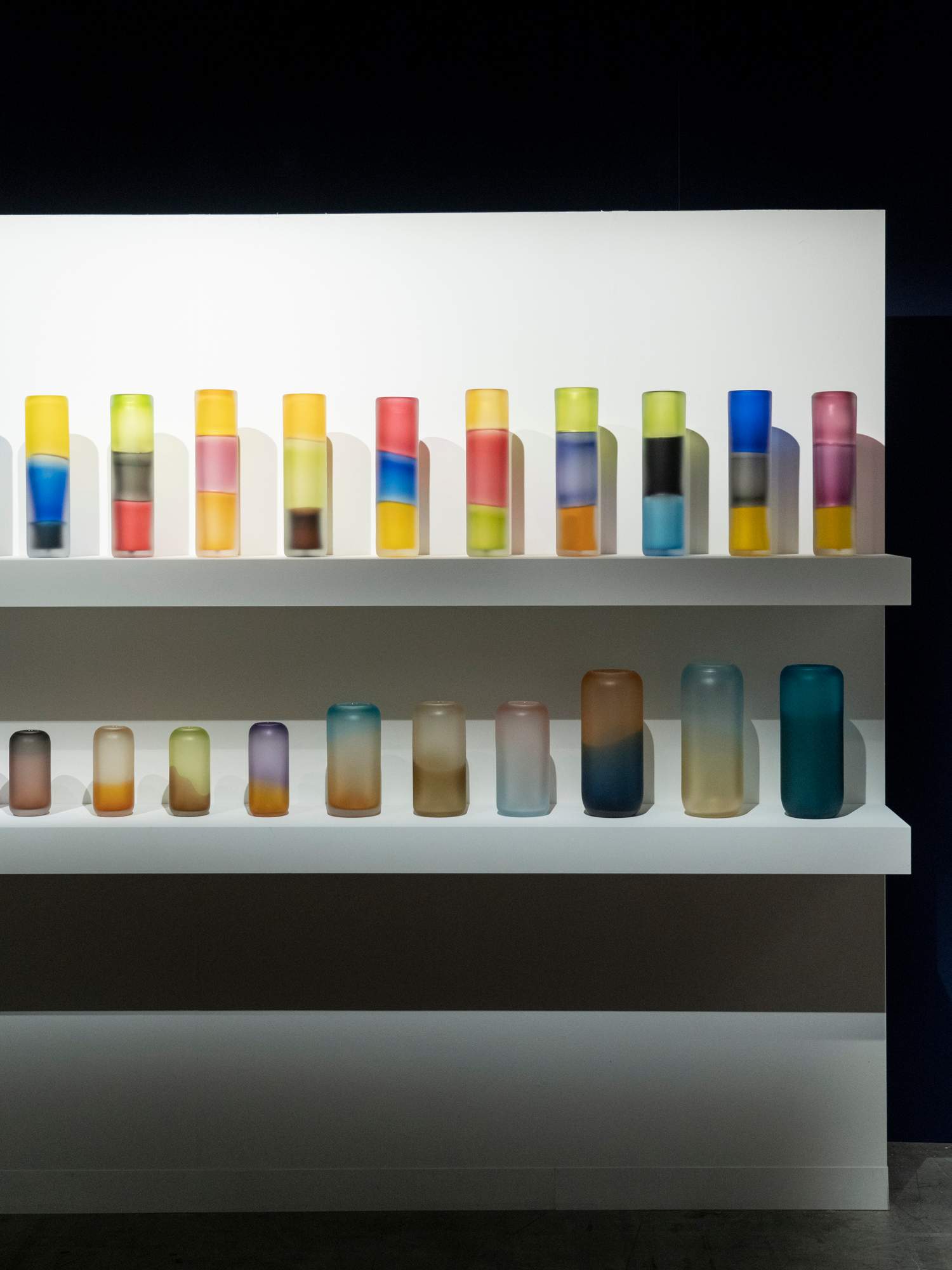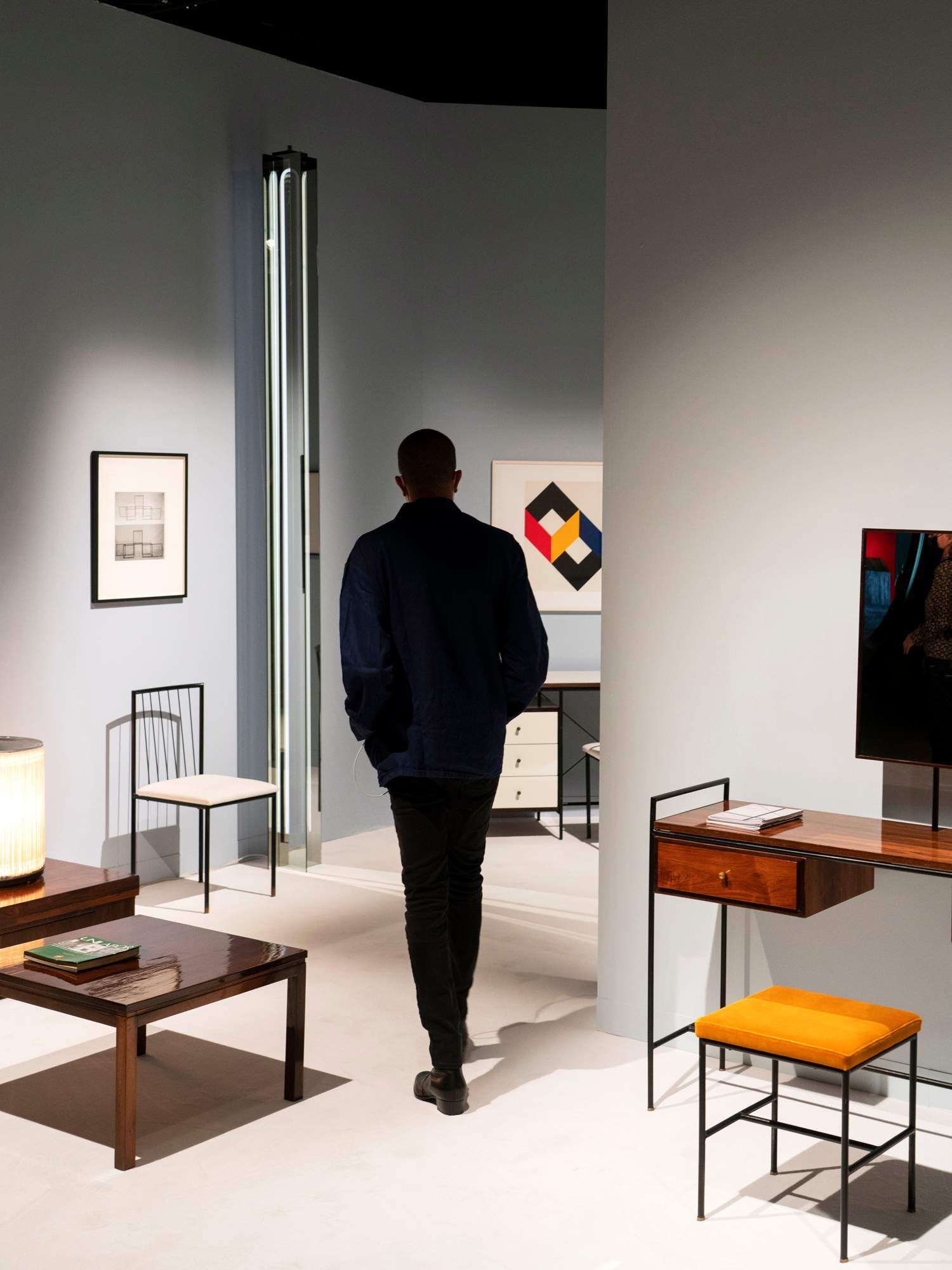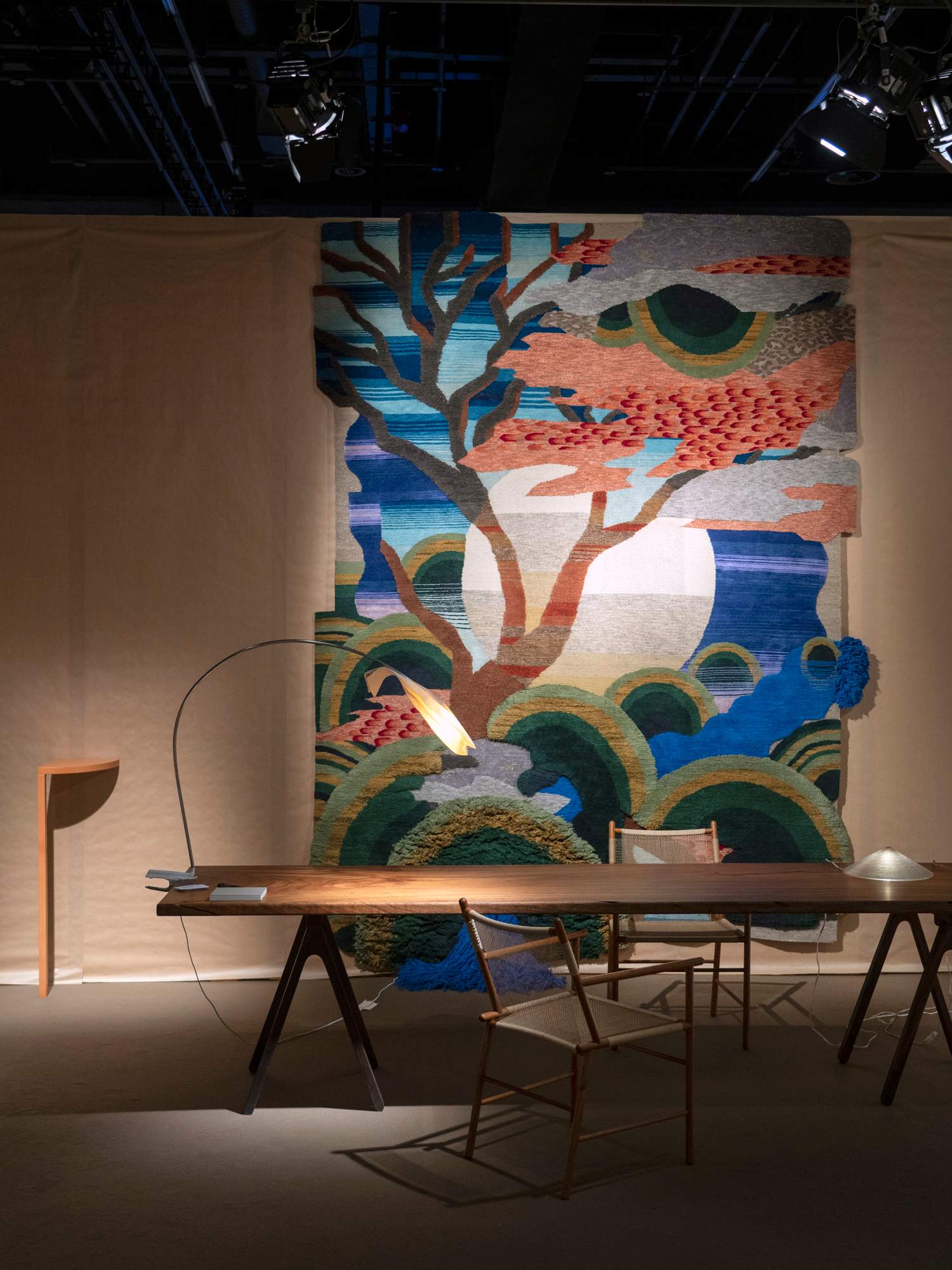 ---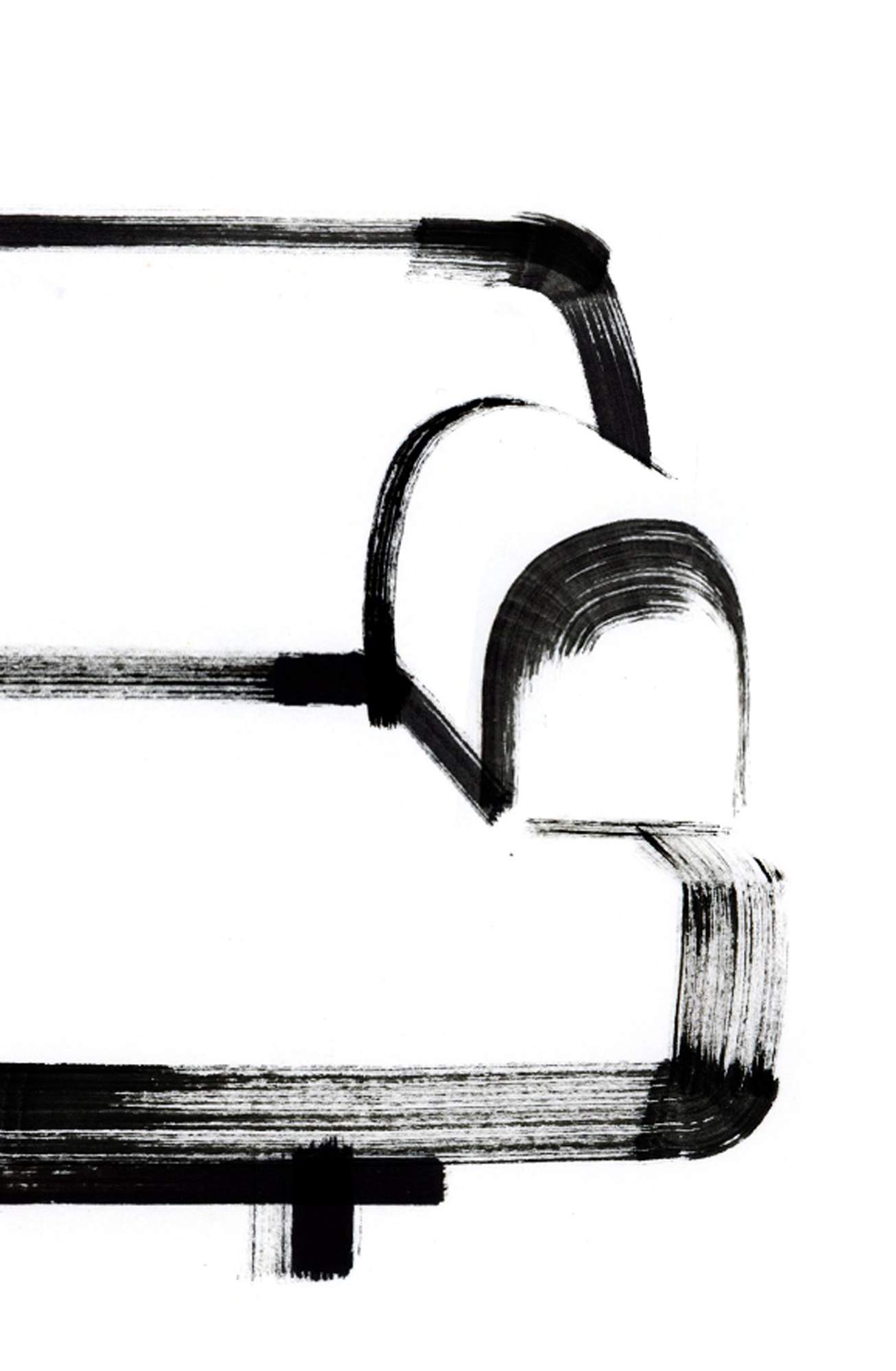 Designers Sam Hecht and Kim Colin, founders of London-based Industrial Facility, have crafted an inviting family of outdoor seating called Palco. Made of a slatted teak platform and padded cushions, it can be mixed and matched to form various configurations. The pads can be removed so the platform can be utilised as a low table. 
kristalia.it
---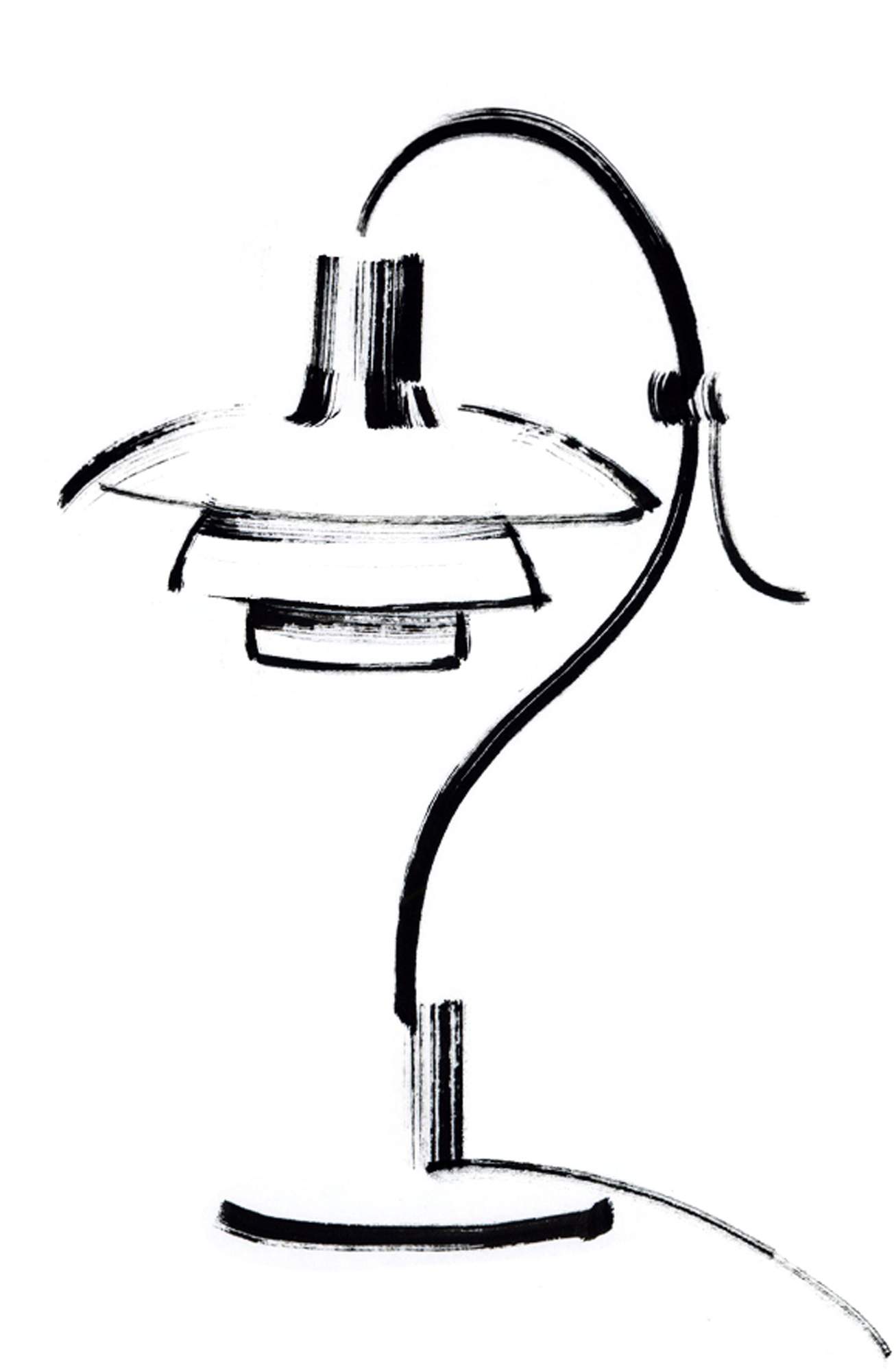 3.
PH 2/2 The Question Mark lamp
Louis Poulsen, Denmark
Danish design polymath Poul Henningsen created the original PH 2/2 The Question Mark lamp in 1931. So called due to its elegantly curving stem, the latest reissue has mouth-blown triple-layered opal glass, which gives off a soothing, soft light. The brass frame has been left untreated, just as it was in the original design, allowing it to acquire a beautiful patina over time.
louispoulsen.com
---
4.
Frame table
Nikari, Finland
John Pawson originally designed this version of the Frame table for his family farmhouse in the Cotswolds, and it certainly feels homely. Made in Finland using traditional joinery methods, it comes in sustainably grown ash or oak and is treated with natural wood-oil, making it easy to maintain and pleasing to the touch. 
nikari.fi
---
5.
Home from home
David/Nicolas, Milan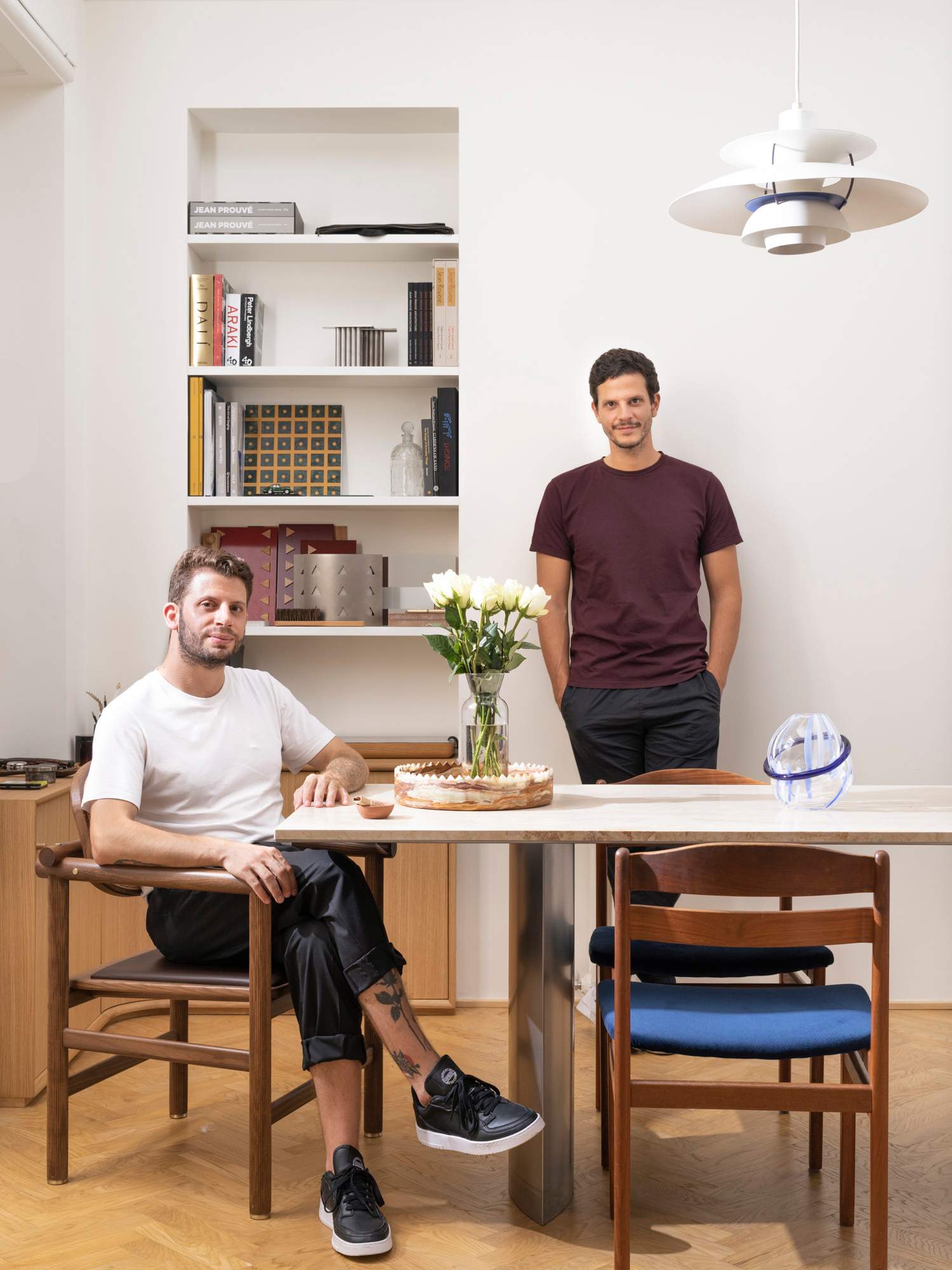 David Raffoul and Nicolas Moussallem (pictured, on left, with Raffoul), who recently celebrated 10 years as design studio David/Nicolas, first collaborated as students in Beirut. Since then, they have brought Levantine warmth to a Milan café, two elevator cabins, solo shows on three continents and many furniture designs. Setbacks have been weathered too – the port explosion in Beirut in 2020 shattered their studio. monocle speaks to the duo at their second base in Milan. 
What design influences do you bring from Beirut to Milan?
Nicolas Moussallem: Milan is a city where design is long-established. In Beirut we're still asking the questions that Italians were asking themselves in the 1950s. We're thinking about what our identity is, what design in the Middle East means and how it can grow. Our studio tries to show that we can tell our story even in the context of working with a European or US client.
What creative direction are you taking your studio in now?
NM: We don't like things to be formal just for the sake of it. We want to make objects that can move, that last and that you can take with you.
How are you keeping your practice connected to Lebanon?
David Raffoul: We couldn't leave Lebanon forever and we will always have a footprint in Beirut. Even with all its problems, the city is very inspiring. It's like oxygen for us.
davidandnicolas.com
---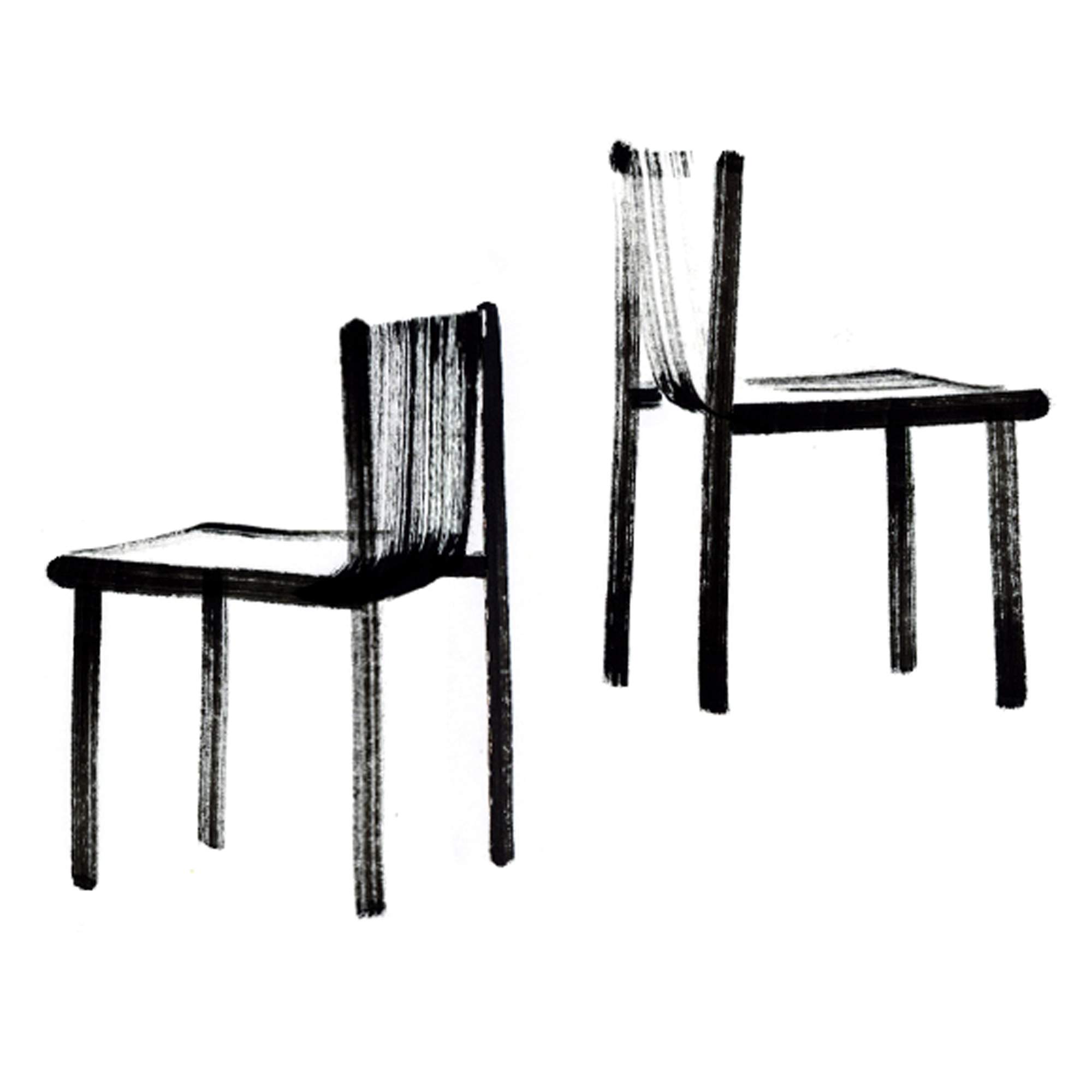 6.
Filo chair
Mattiazzi, Italy
French designers Ronan and Erwan Bouroullec's new item for Mattiazzi, the Filo, is one ingenious chair. The fabric cord that forms the seat and back reduces the amount of timber needed. "The Filo is well composed its lines, tension and radius," says Ronan. "There's a robustness to it." 
mattiazzi.eu
---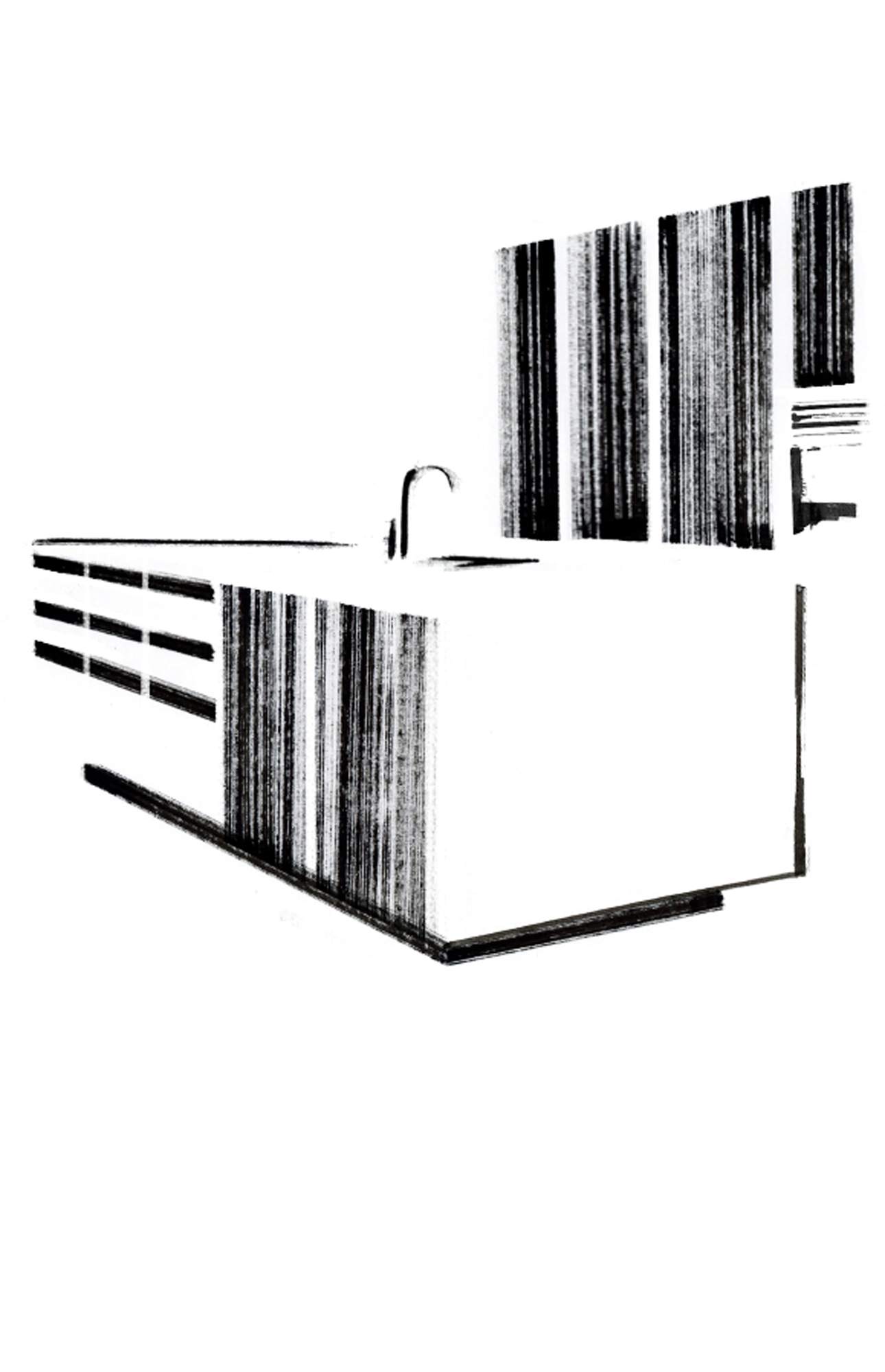 7.
Vipp
V2 Kitchen, Denmark
Family-owned Danish design company Vipp's new V2 Kitchen updates its successful stainless-steel countertop and powder-coated modular design. Crafted in Jura marble and dark oak with details of reeded glass and anodised aluminium doors, the V2 is a tactile furniture piece designed for both durability and utility.
vipp.dk
---
8.
TwentyTwentyOne
Hotaru Double Bubble, UK
London retailer TwentyTwentyOne and furniture studio Barber Osgerby have teamed up to design 25 hand-painted lanterns to honour the former's 25th birthday. Traditionally crafted by Japanese atelier Ozeki & Co, the lantern is made by stretching mulberry-bark washi paper over a bamboo frame in a technique used since 1891. 
twentytwentyone.com
---
9.
Beyond expectations
Salone del Mobile, Milan
To the relief of the international furniture industry, Salone del Mobile, the world's biggest design event, relaunched in a rebooted format after a pause for the pandemic in 2020. The event didn't disappoint or feel particularly downsized either, despite hosting a delegation that was largely European and recording about a third of its typical visitor numbers.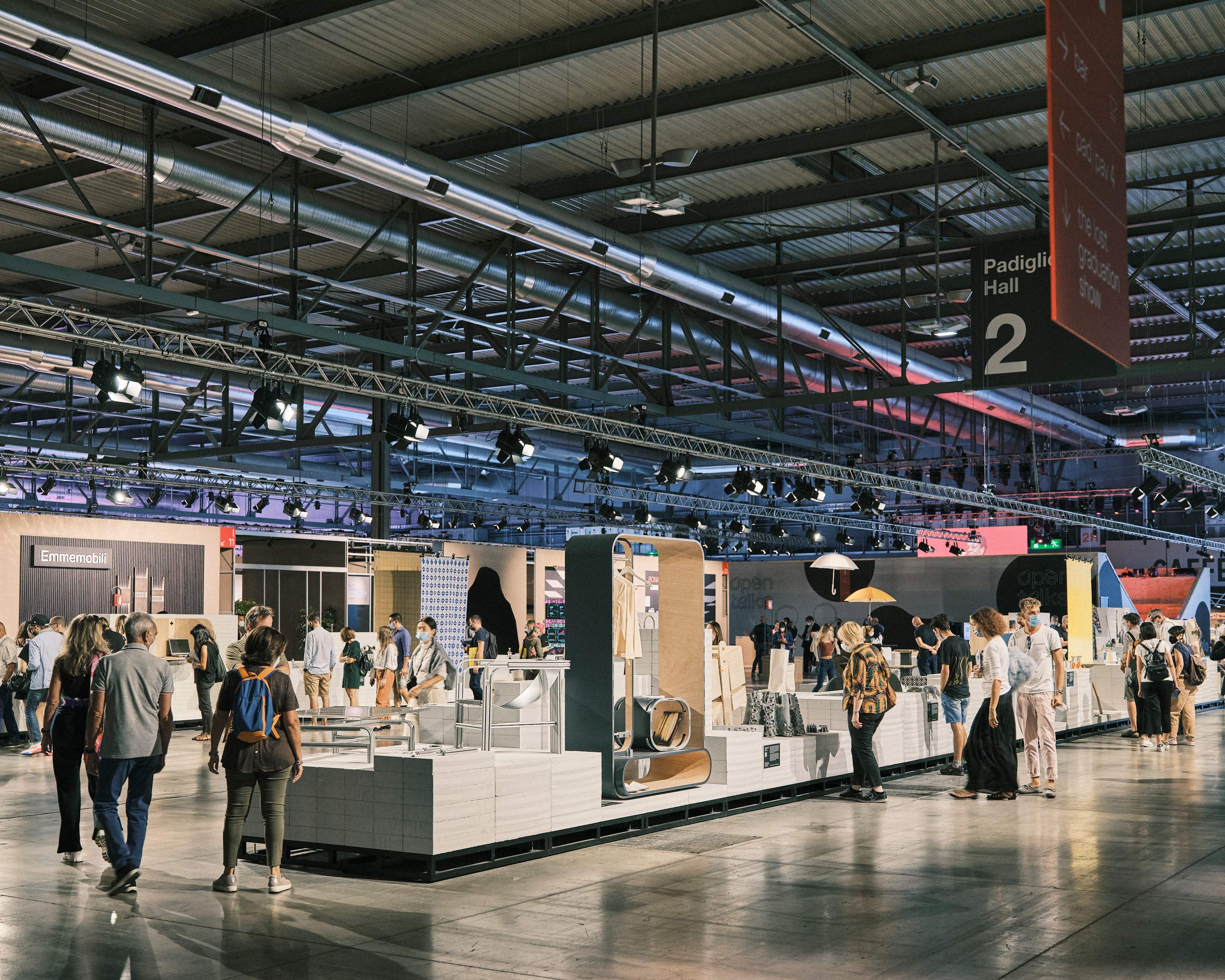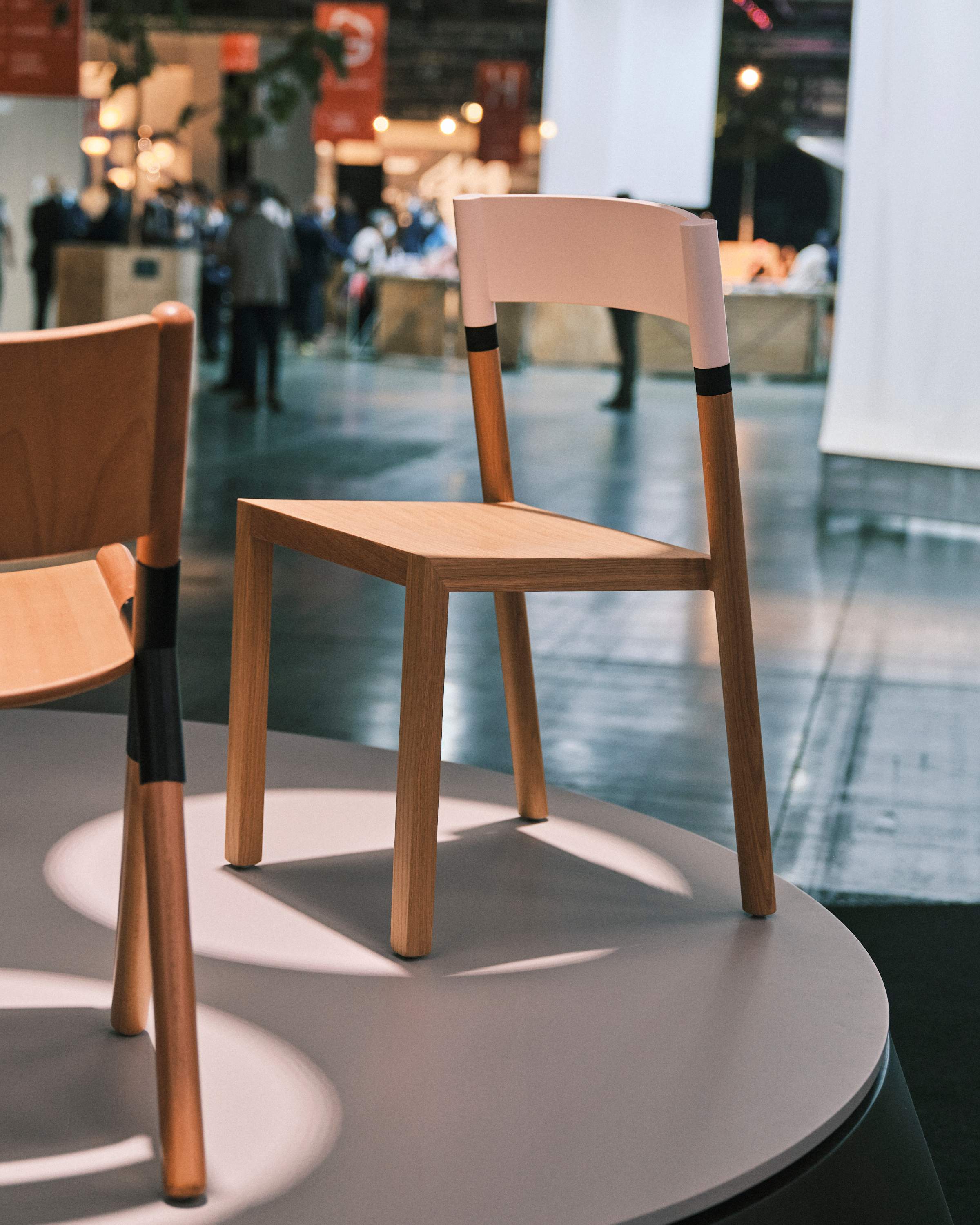 The Fuorisalone component of Milan Design Week, where showrooms and private courtyards open late into the night to host exhibitions, is where the event shone. And those who ventured beyond the design district of Brera and other inner-city event clusters got to appreciate Fuorisalone's finest happening, where Alcova, a large exhibition championing design's next generation, took over a series of dilapidated buildings on a Milanese military hospital complex. Here a global cast reinforced the notion that Milan is truly the centre of the design world. "Salone del Mobile can live outside the centre of Milan," says Valentina Ciuffi, co-curator of Alcova, noting that there were lessons to be learnt by the organisers of the main trade fair. Because of Alcova's incredible setting, designers didn't need costly staging and display setups to show their work. "It's something we're proud of because a trade fair usually causes a lot of waste materials due to temporary installations."
Salone del Mobile's trade fair itself also aimed to lower its carbon footprint in 2021. With downsized canvases to work with, big brands were forced to be creative with their allocated spaces. Italian furniture company Molteni made the best impression, drawing on its newly reissued Gio Ponti Round d.154.5 chair to form a mid-century-style aviation experience. "It was a chair designed for the first Alitalia airline lounge in 1954, so we made the whole space feel like a classic aeroplane cabin," says Molteni&C ceo, Marco Piscitelli. "When we exhibit, we like to keep our style elegant and low profile but very sophisticated."
With Salone del Mobile back for a larger edition in April 2022, we hope the organisers will be inspired by Piscitelli's words. Being low profile and sophisticated were markers of the 2021 event's success. 
---
10.
Jungle fever
155design, São Paulo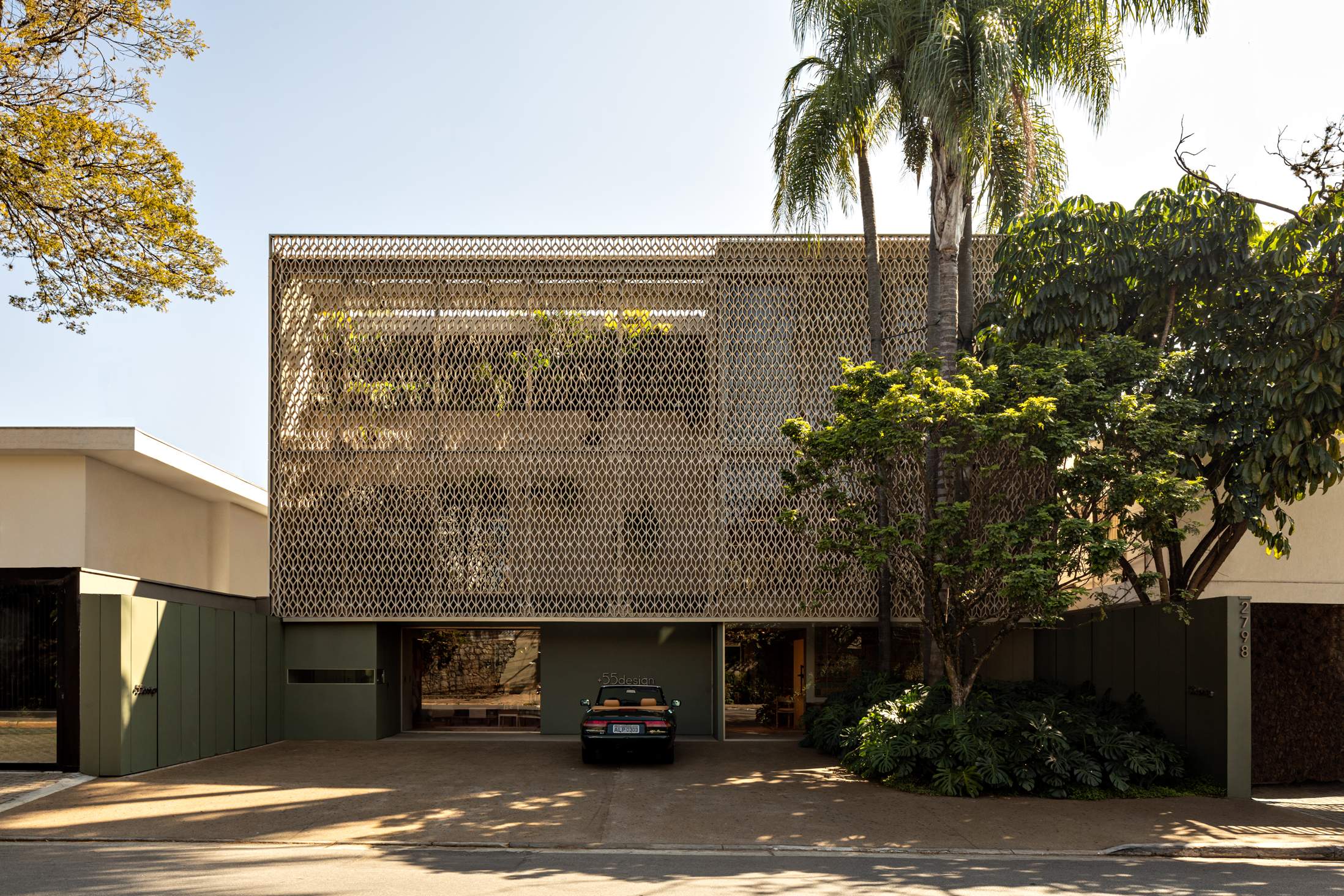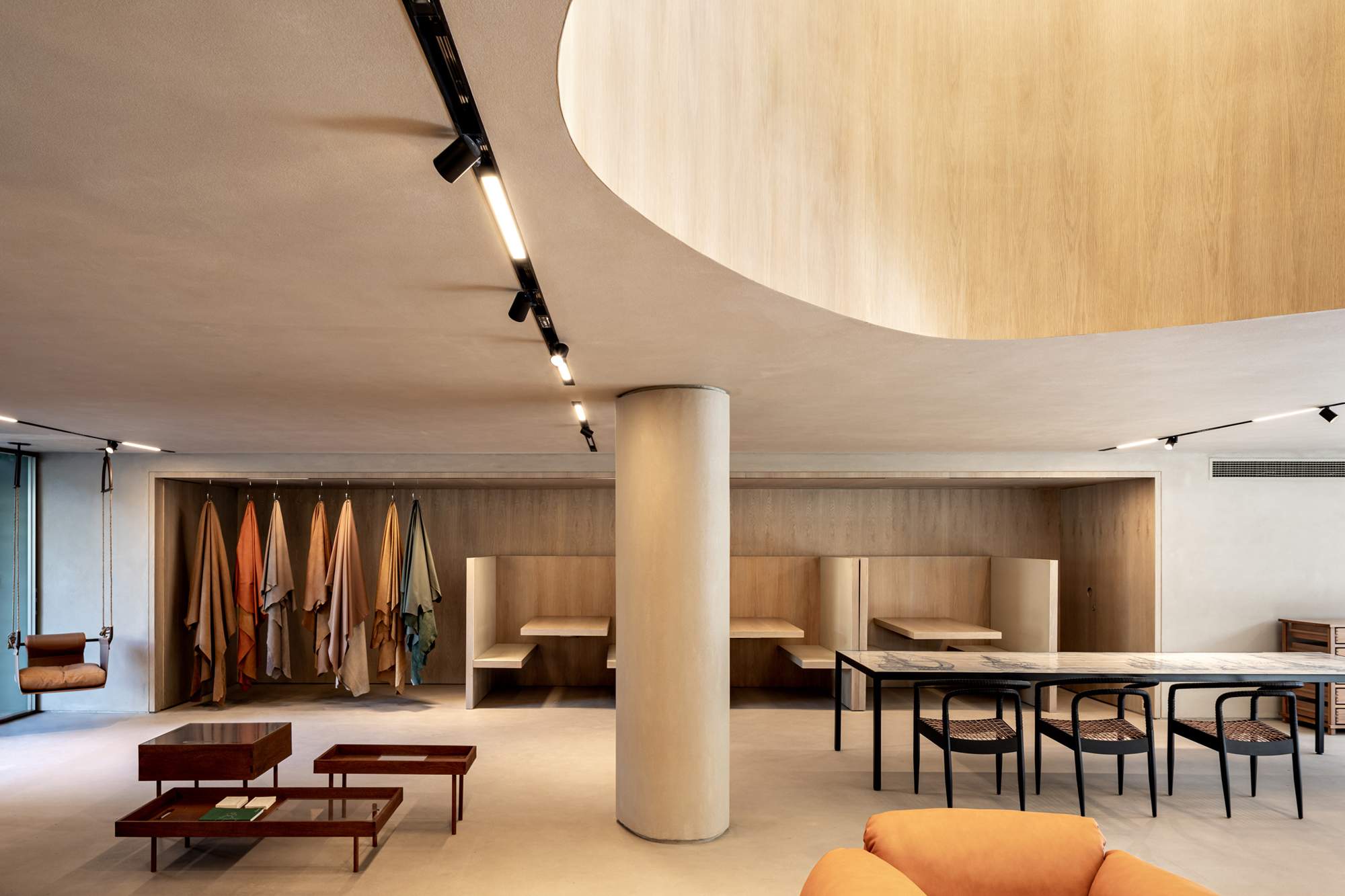 "Bear in mind that before it was a metropolis, São Paulo was a rainforest," says architect Arthus Casas, taking us through the verdant 155design showroom that he and his firm have created in the city's Jardim Europa district. "The idea was to bring the rainforest inside as much as we could."
The interior of the space has been opened up so visitors can appreciate the lushly planted outside area with a tall tree in the centre of the courtyard. The most impressive aspects of this refurbishment of an old home also embrace the elements. Huge screens of cobogó, a type of building lattice that offers internal shade but also allows for breeze, cast rippling shadows across the showroom during the day.
Stocked with furniture, some designed by Casas himself, that's largely suitable for both indoors and out, the studio is somewhere that one wants to linger while beating the heat on a São Paulo summer day. 
55-design.com
---
11.
History makers
TYP,Vienna, Berlin and Munich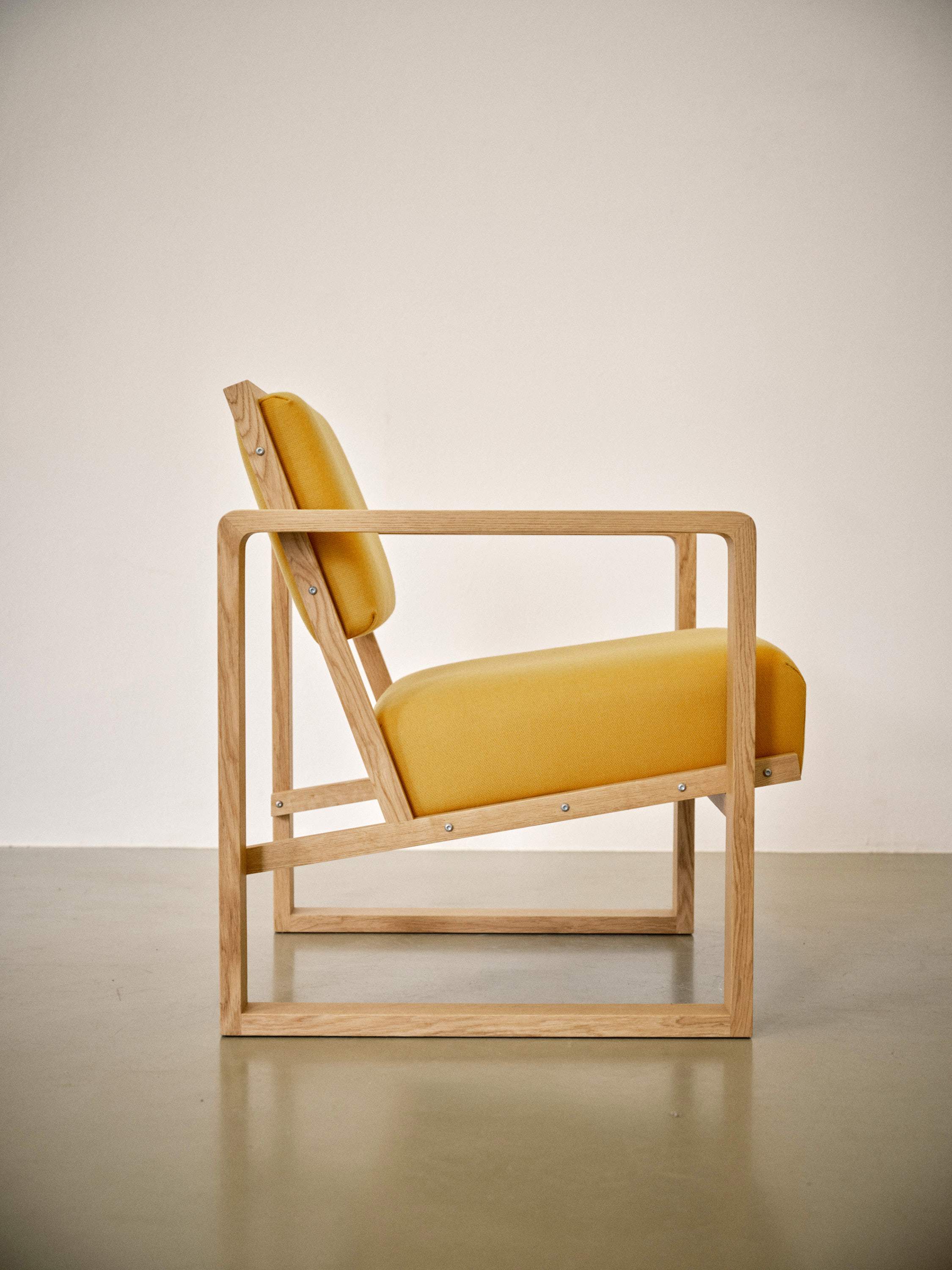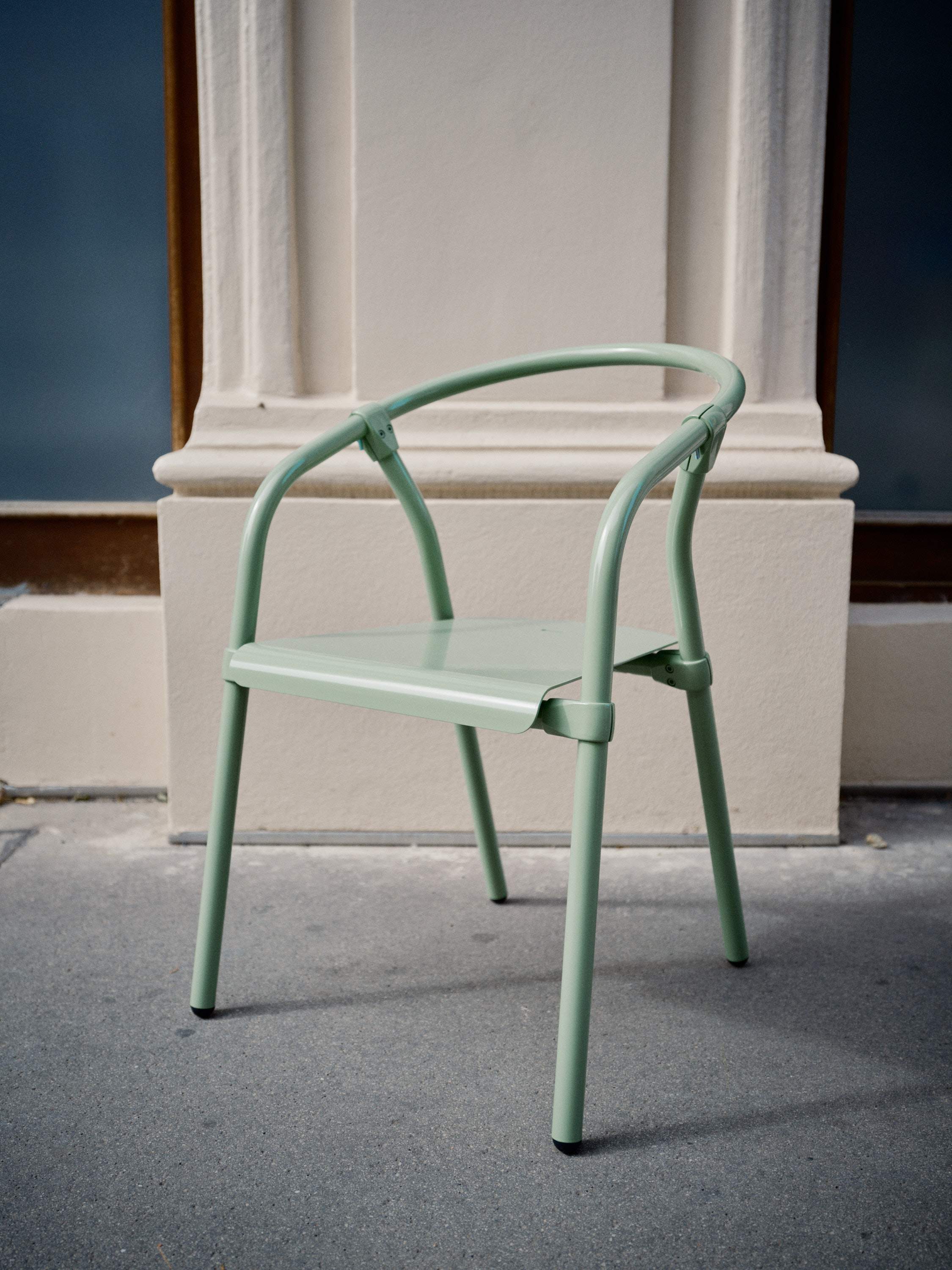 Florian Lambl, co-founder and former creative director of Italian furniture brand Mattiazzi, and Helen Thonet, who verifies the authenticity of vintage Thonet chairs, first bonded over a passion for design. "It was clear that we had to produce our own things," says Thonet. In October they launched typ, a furniture brand dedicated to reissuing 20th-century pieces as well as producing new items. The launch collection includes adaptations of designs by mid-century European pioneers including Cini Boeri, Josef Albers, Erich Dieckmann and Jasper Morrison, and a riff on the restaurant chair by emerging designer Klemens Schillinger. 
How much did Bauhaus luminary Erich Dieckmann influence the launch of TYP?
Florian Lambl: Helen loves design history, especially the Bauhaus period. We discovered Erich Dieckmann and wondered why no one produces his work. That was the starting point of typ. On the one hand, his chairs are simple, beautiful and even radical. On the other, they're efficient to produce. So we said, "Let's build a brand around the idea of the highest aesthetics and quality but at a democratic price point."
Helen Thonet: And typ is so-called because Dieckmann called his chairs Typ One, Typ Two...
Jasper Morrison redesigned the PEL chair for you. How did you make that connection?
FL: The pel was designed by Bruno Pollack in Vienna in the 1930s and was a huge success in the UK in the 1950s. But then the company that made it closed down. I spoke to Konstantin Grcic, who is a friend of ours, and he said, "You must ask Jasper." When Konstantin was an intern with Jasper he saw him collecting pel chairs. I love that so much.
Are there pieces you're dreaming of reissuing?
HT : We have some lamps that Cini Boeri designed in the 1970s. But they're complicated to produce because they're made of plastic. We're working on it.
typ.land
---
12.
Blazing a trail
Eldvarm, Paris
Nothing conjures the feeling of home quite like a roaring fire. "Before people had electricity, they met by the fireplace," says Louise Varre, founder of Eldvarm, which takes its name from the words for "fire" and "warm" in Swedish. "The fire's role in the home is symbolic." The brand sells fireplace tools and other home accessories designed to be functional, durable and aesthetically appealing. In September, Eldvarm opened its first showroom, on Rue Bonaparte in Paris.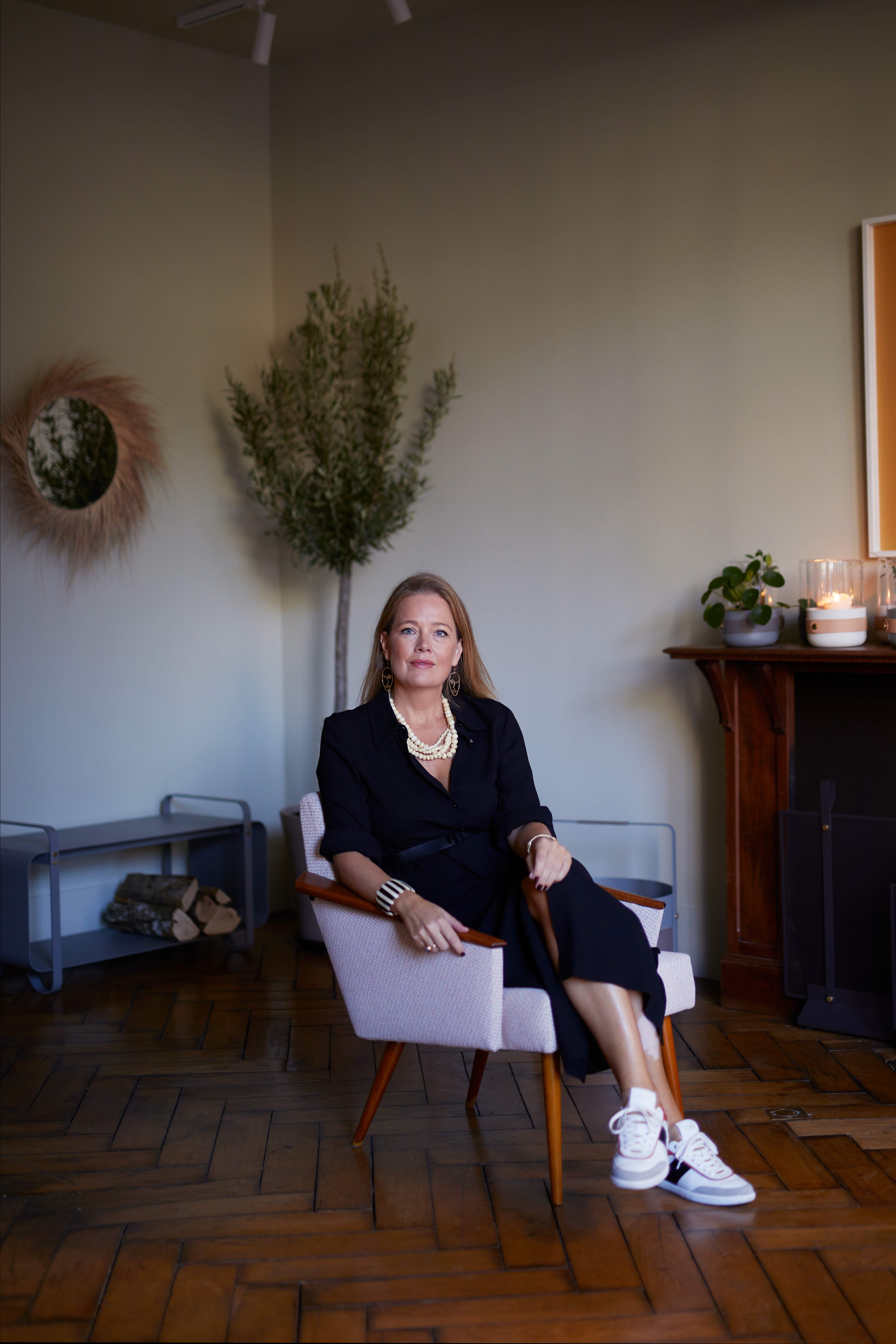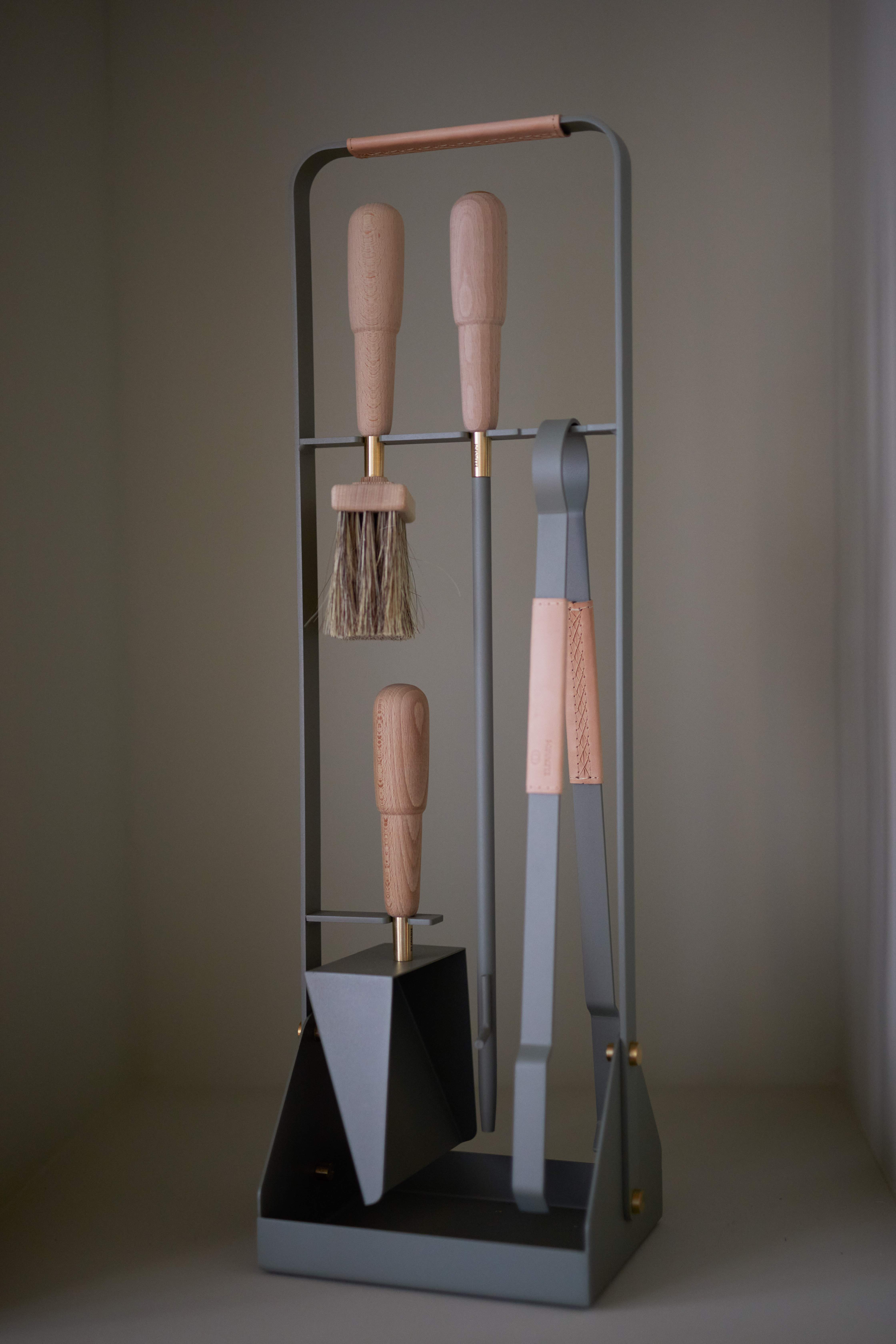 Varre, who had worked in the fireplace sector before, founded the company in Sweden in 2015 after she noticed a gap in the market. "Friends were always asking me where to buy nice fireplace accessories," she says. Made from traditional materials such as steel, wood and leather, and designed by Swede Emma Olbers, Eldvarm's products come in a range of muted colours, from forest green to Paris grey. Although the fireplaces draw on Varre's roots – she grew up between Sweden and Norway – they have a much broader appeal. "It is easy for people to associate fire with Scandinavia but fireplaces are extremely universal," says Varre, who today works with 200 retailers in 30 countries.
eldvarm.com
---
13.
Flos
Parentesi at 50, Italy
This special-edition release celebrates the 50th anniversary of the Parentesi suspension lamp by Pio Manzù and Achille Castiglioni. New turquoise and orange finishes add a nostalgic flavour. In the 1970s, Castiglioni used turquoise paint in his flat, while Manzù employed the colour on his car prototypes. The lamp is a study in good-looking functionality.
flos.com
---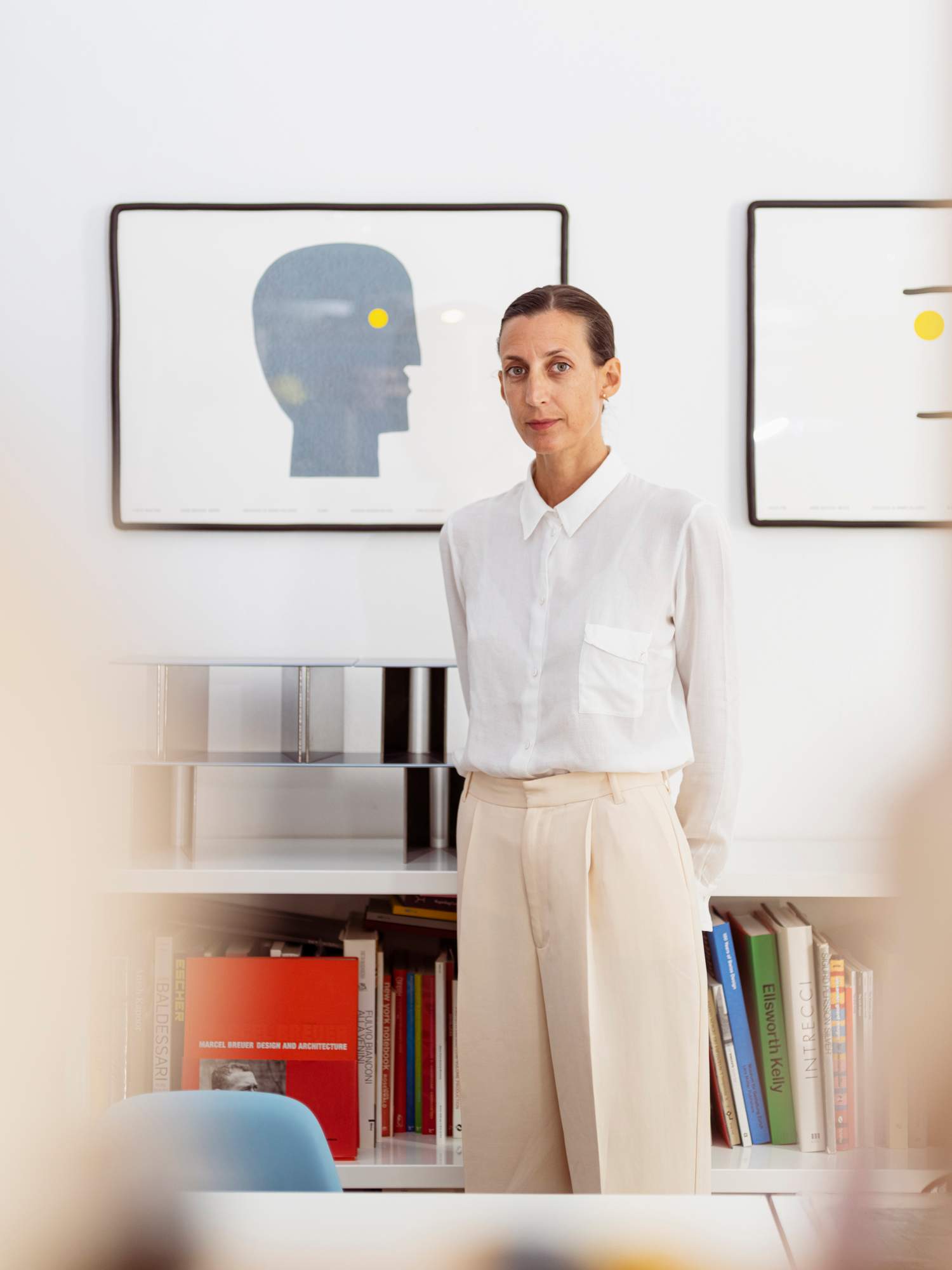 14.
Healthy interest
Maddalena Casedei, Italy
Born into a family of architects, Maddalena Casadei worked for nearly a decade with the late designer James Irvine before founding her own studio in 2017. A veteran furniture and product designer, as well as an interior decorator and art director, she was present in September at Salone del Mobile in Milan – the city in which she's based – with no less than three different projects. Casadei tells monocle about the Sardinian influence in her latest design and why she would like to be commissioned by a hospital in the future. 
One of your latest works is the Accanta, a side table for Preziada. What was your inspiration behind the design?
I go to Sardinia almost every year to sail and I have become very attached to the area. Preziada's focus is on Sardinian materials and production, and cork is very important for the island. The name Accanta means "nearby" in Sardinian. You want to keep the table close to you, not only because of the function but because the untreated surface has a beautiful natural scent.
Are there any signature influences that you always bring into a collaboration?
I tend to design together with a brand, not just for them. I don't go to anyone just pushing my design. I need to deal with the people who are in charge of production, who no doubt know their business better than me. Maybe you can't call it a signature but this exchange is the most important part for me.
What projects are you looking forward to working on next?
I would honestly love to work on something related to healthcare. Nobody wants to go to a hospital but sometimes you have to go and you face a very unwelcoming environment. Even just the lighting, which is so important, is normally badly conceived. There are so many things that design could improve in a hospital.
maddalenacasadei.com
---
15.
To the power of three
3 Days of Design, Copenhagen
Every September, five months after Salone del Mobile's usual April slot, the Danish capital hosts the international furniture fair 3 Days of Design. Despite its strong design history, Copenhagen didn't have its own annual industry event until 2013, when Signe Byrdal Terenziani was inspired by the citywide component of its Italian counterpart. "When I lived in Italy, I would go to Salone del Mobile every year, and enjoyed the Fuorisalone, which takes over Milan," she says. "I thought it would work in Copenhagen too, with the focus on great Danish design and furniture firms, and show off the buildings of our city."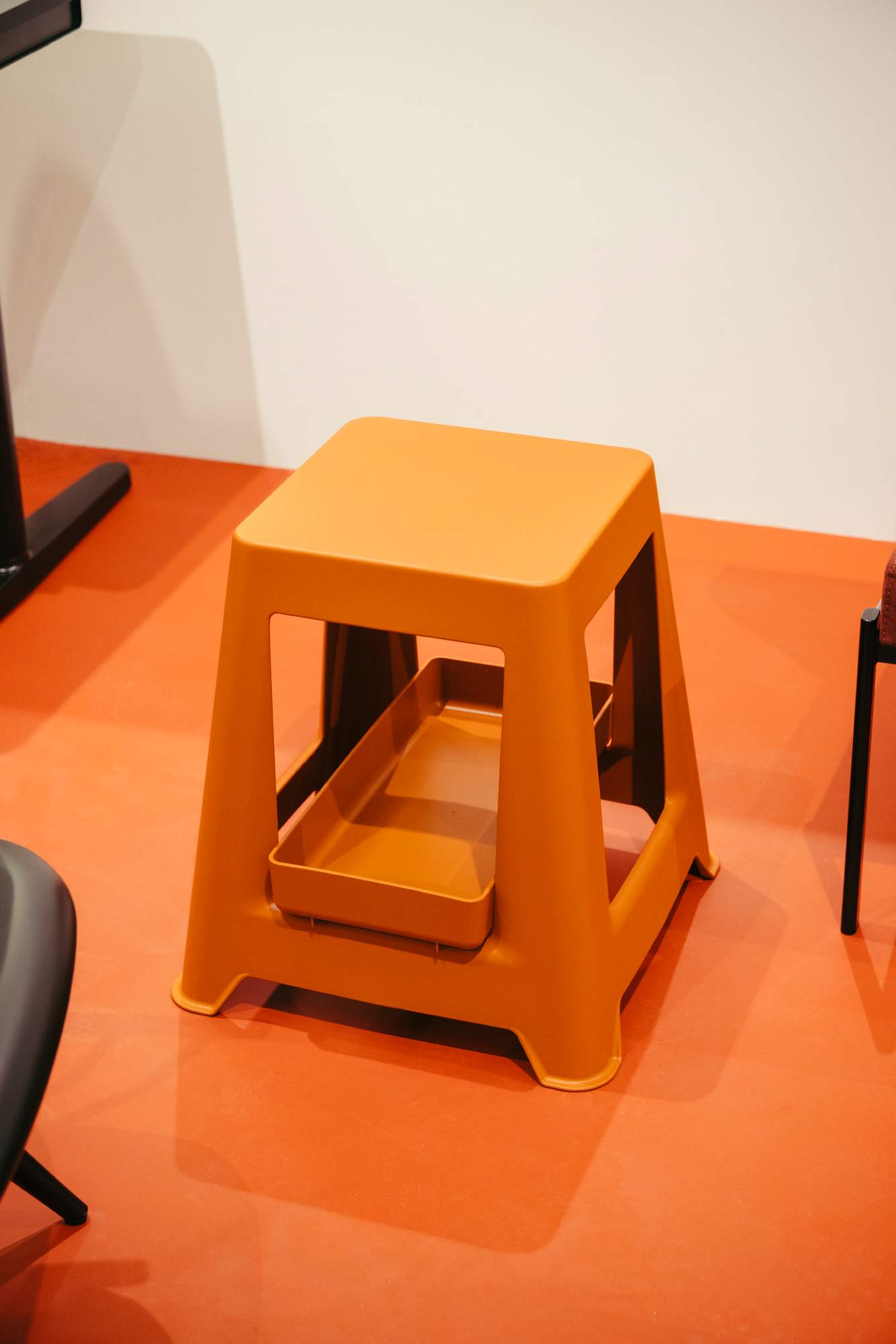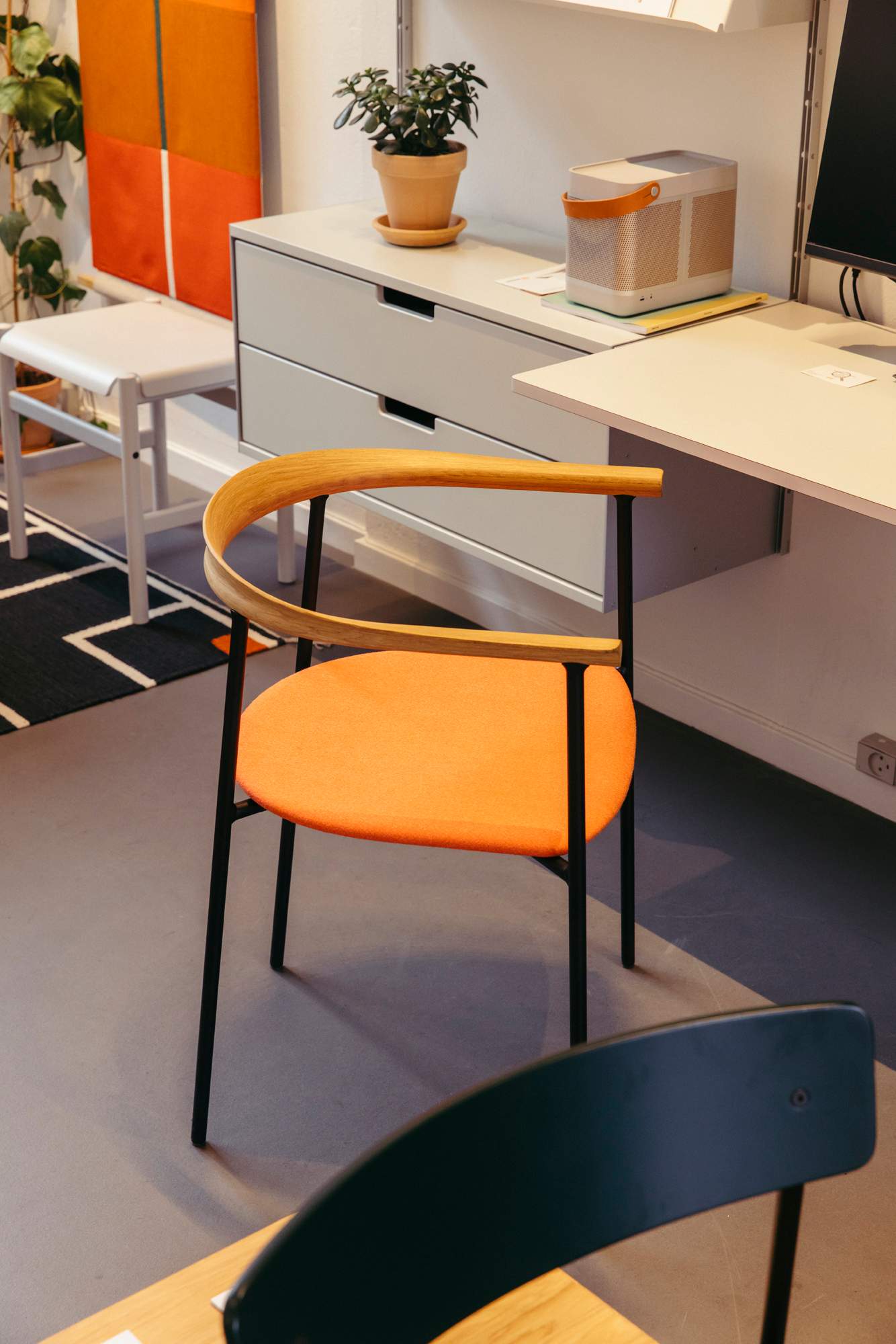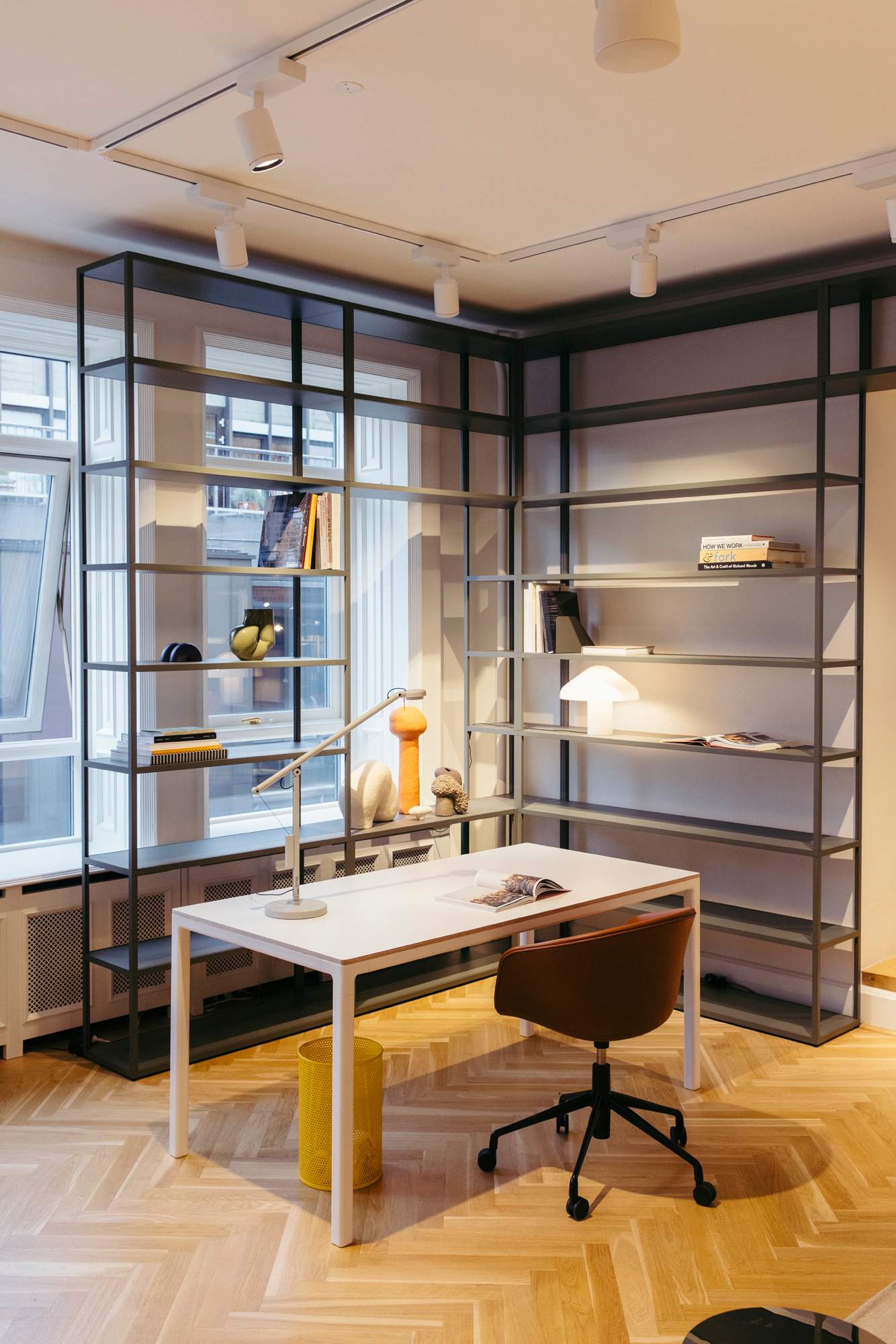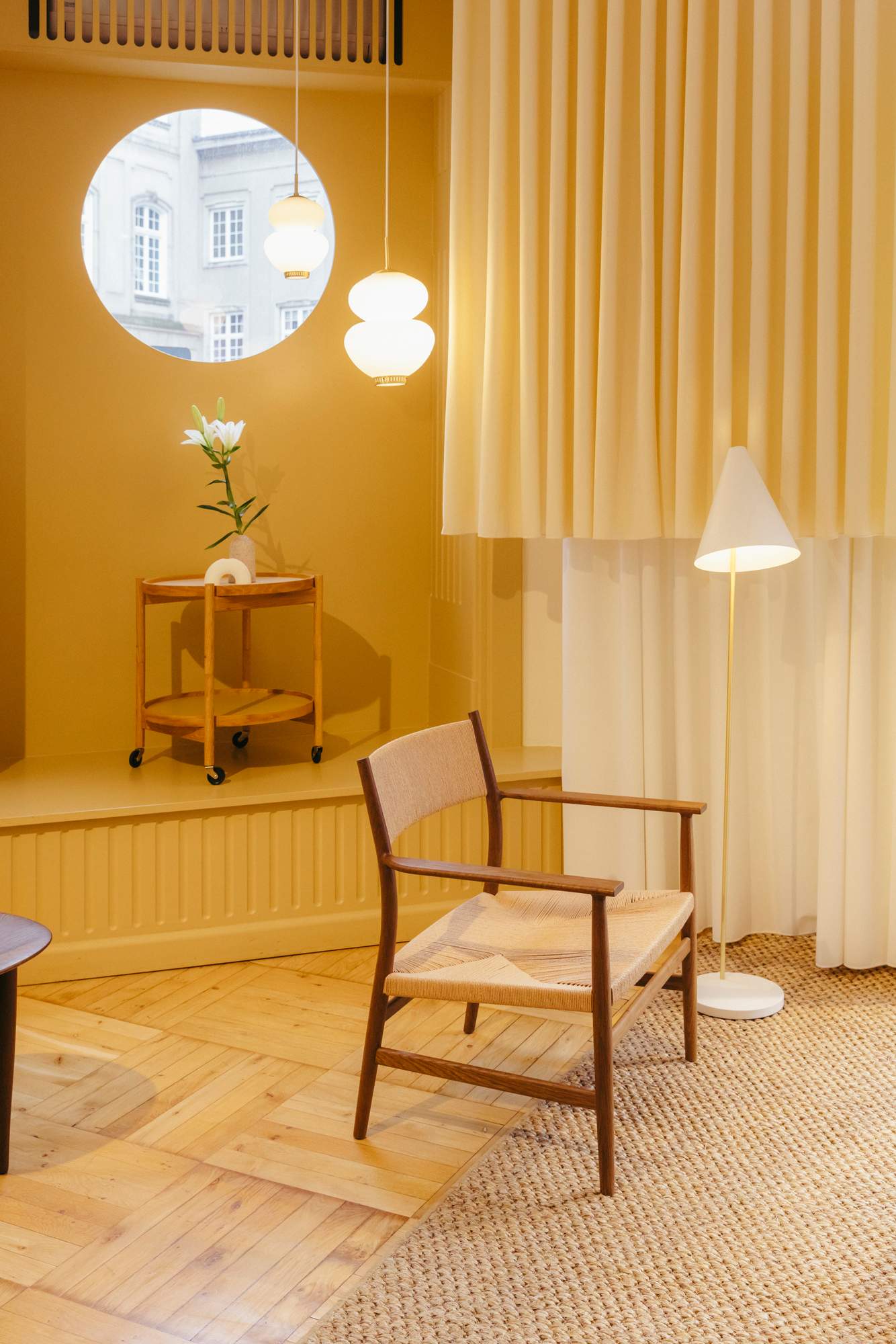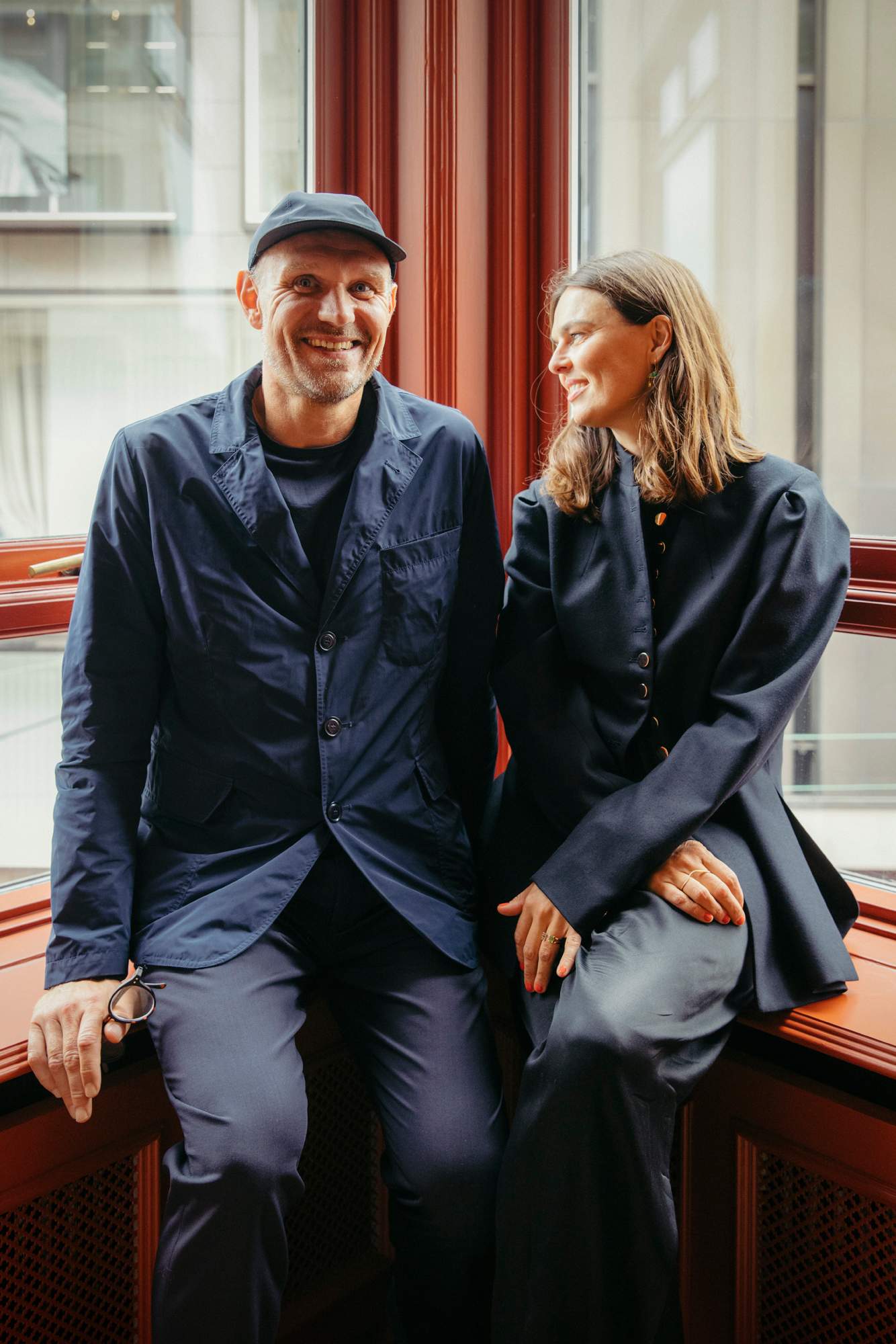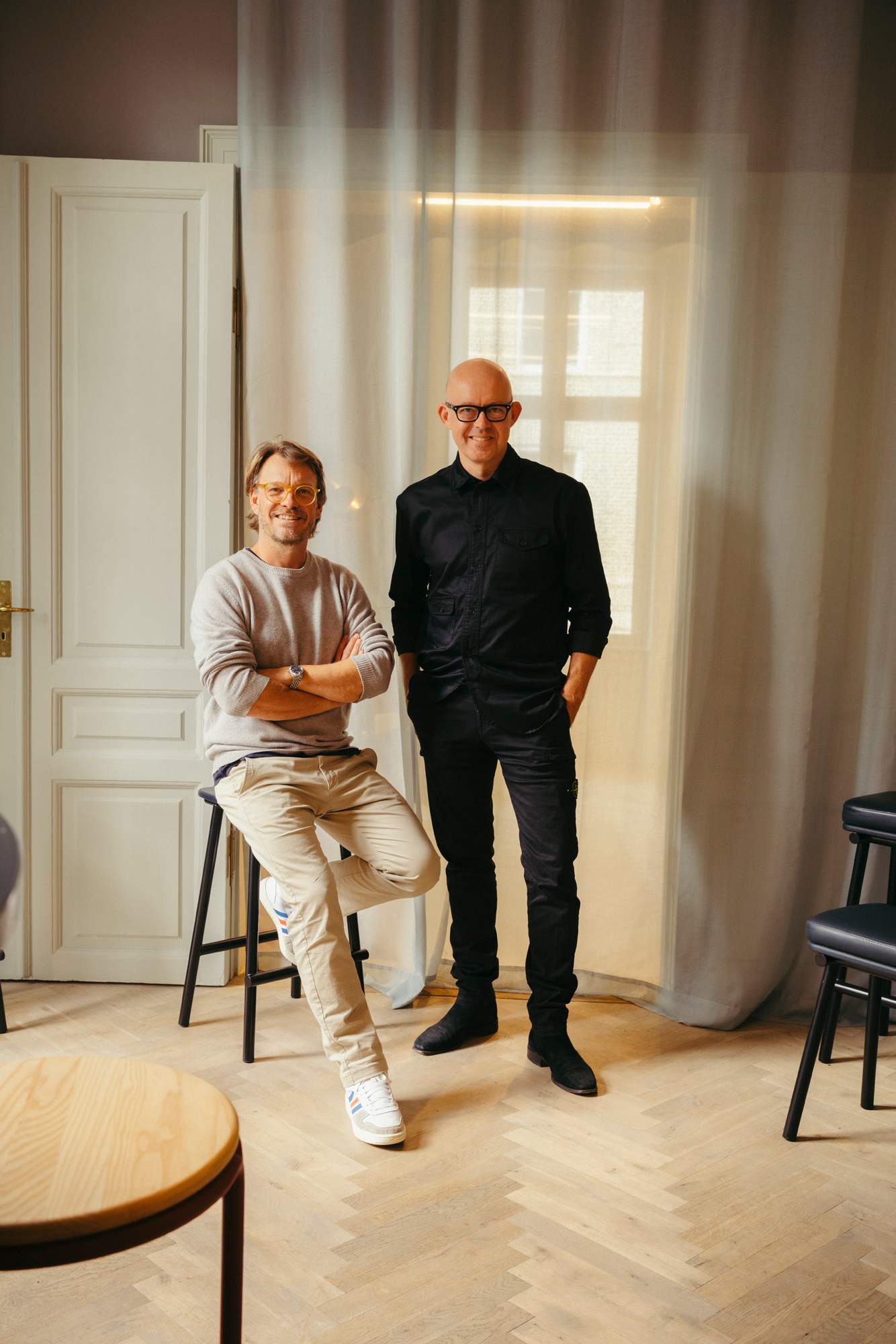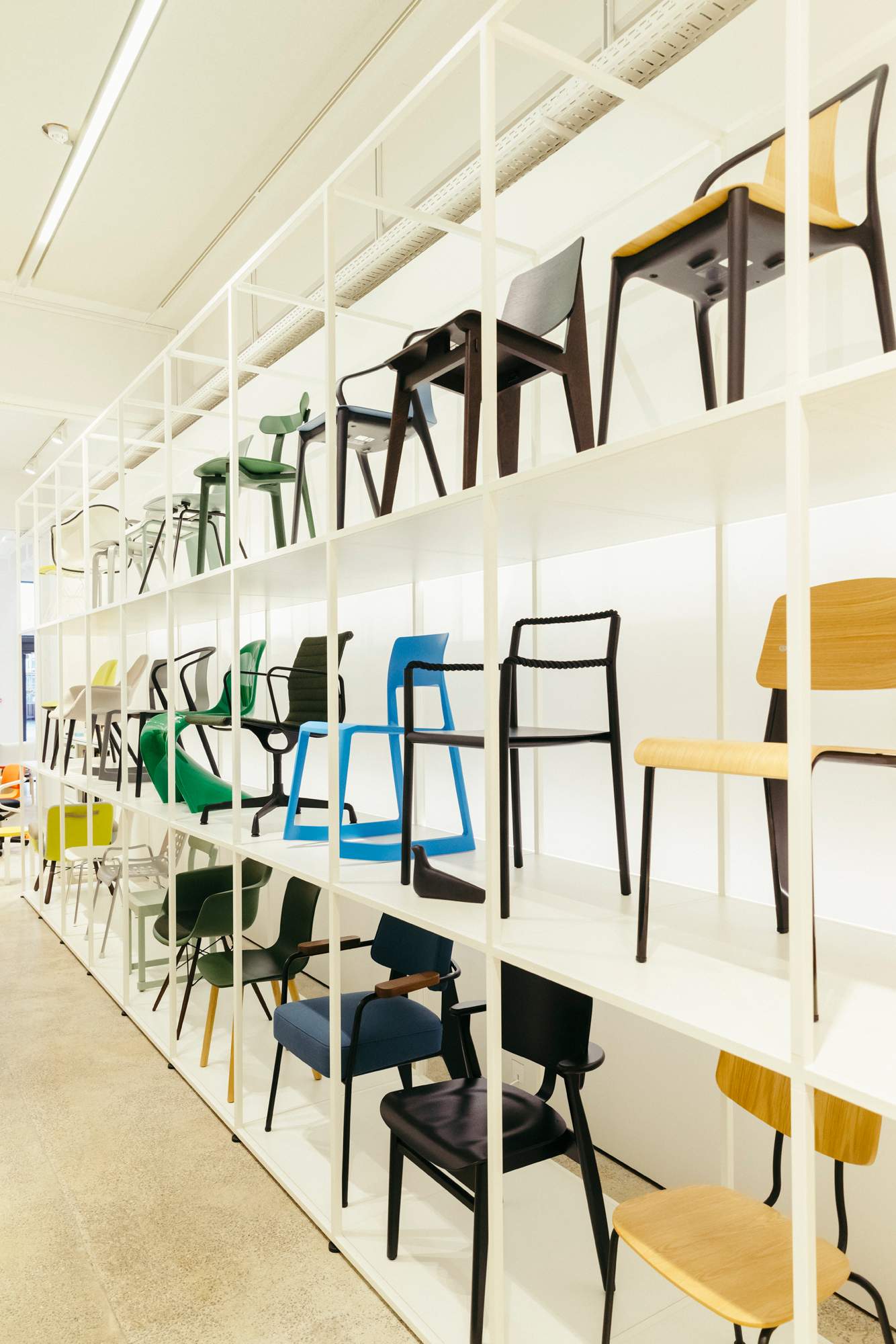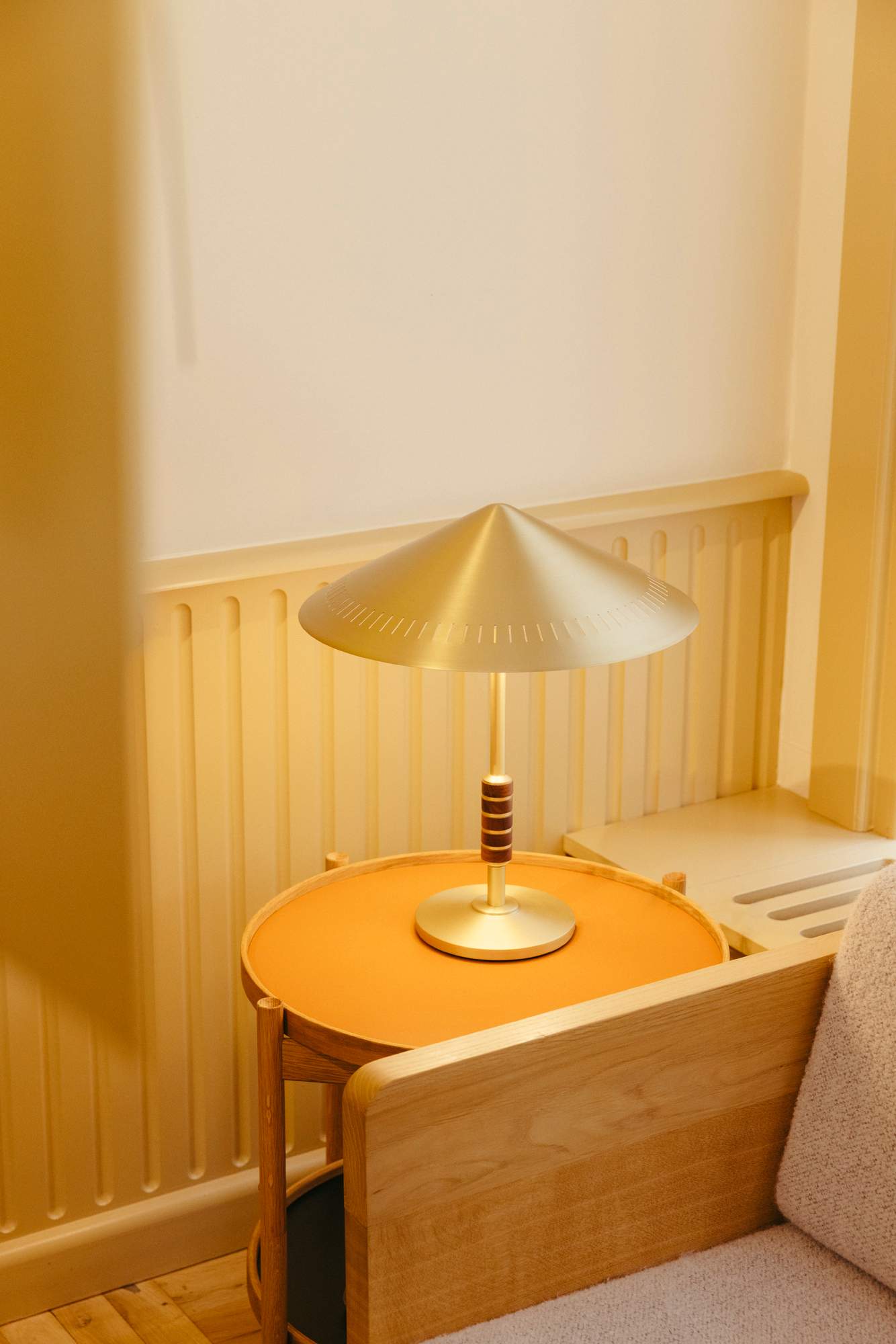 Visitors can drop by the Danish furniture brands' showrooms, just a short walk away from each other in the city centre, while they enjoy the last warm days in the area before temperatures begin to drop. "It's nice because it's not a traditional fair like in Stockholm or imm in Cologne; it's an opportunity for us to actually show our city," says Thomas Ibsen, who after a career as a photographer founded his design company Please Wait to Be Seated in 2014. For visitors from abroad, this year it was a welcome return to normal. A few days before the fair began, Denmark became the first European country to lift all coronavirus restrictions. The cobbled streets around Kongens Nytorv square were buzzing with activity as buyers, designers and journalists stepped in and out of showrooms unmasked and welcomed the return of face-to-face meetings.
This kind of citywide format also means that the event is open to the general design-savvy public. Henrik Taudorf Lorensen founded Takt in 2019, a brand that sells flat-packed, sustainably made furniture directly to consumers. For him, 3 Days of Design is more convenient than a traditional fair. "I like that it's a consumer-oriented setup," he says. "It's about opening up and inviting people in, and  is in the spirit of what we like to do."
Due to its plethora of talent, the event attracts many Norwegians, Swedes and Finns but foreign design brands are also choosing Copenhagen to showcase their wares to a global audience. In the former industrial port of Nordhavnen, which is being developed into a new urban district, warehouses have been turned into vast showrooms. Swiss furniture company Vitra just moved into Pakhus 48, which also houses Finnish brand Martela and Danish textiles brand Kvadrat. "Copenhagen is a design hub for Denmark and Scandinavia, thanks to its history and its location," says Jens Hornbak, market manager for Vitra's new Danish branch, launched in July. It's not easy to stand out here, however. "We have so many strong Danish brands, so every foreign brand is having trouble here," he says. "If you go out on the street and talk to people, they know who Arne Jacobsen is, so expectations are quite high." With the pandemic causing people to rethink their homes, demand for well-made Danish furniture has boomed. "Having nice things around you and having a nice home is something that has always been our passion," says Mette Hay, co-founder of Hay, which opened a sprawling retail space – Hay House – on a busy shopping street. "People realised how important that is." The brand has now expanded over four floors, which includes a new showroom and events spaces.
"There are so many up and coming Danish design companies," says Ibsen of Please Wait to Be Seated, noting that his firm was the first design brand to move into Frederiksgade 1, a handsome heritage building in the centre of town. "Making something that is lasting is pretty difficult," adds Taudorf Lorensen whose new Takt showroom is just a short walk away. "Over the past 10 years, there has been a renovation of what Danish design is. Rather than just looking back and being proud about the mid-century designs, it's more about reinterpreting those values for something that is relevant today. That's what makes it so vibrant." 
---
16.
Pine and pioneers
Vaarnii, Finland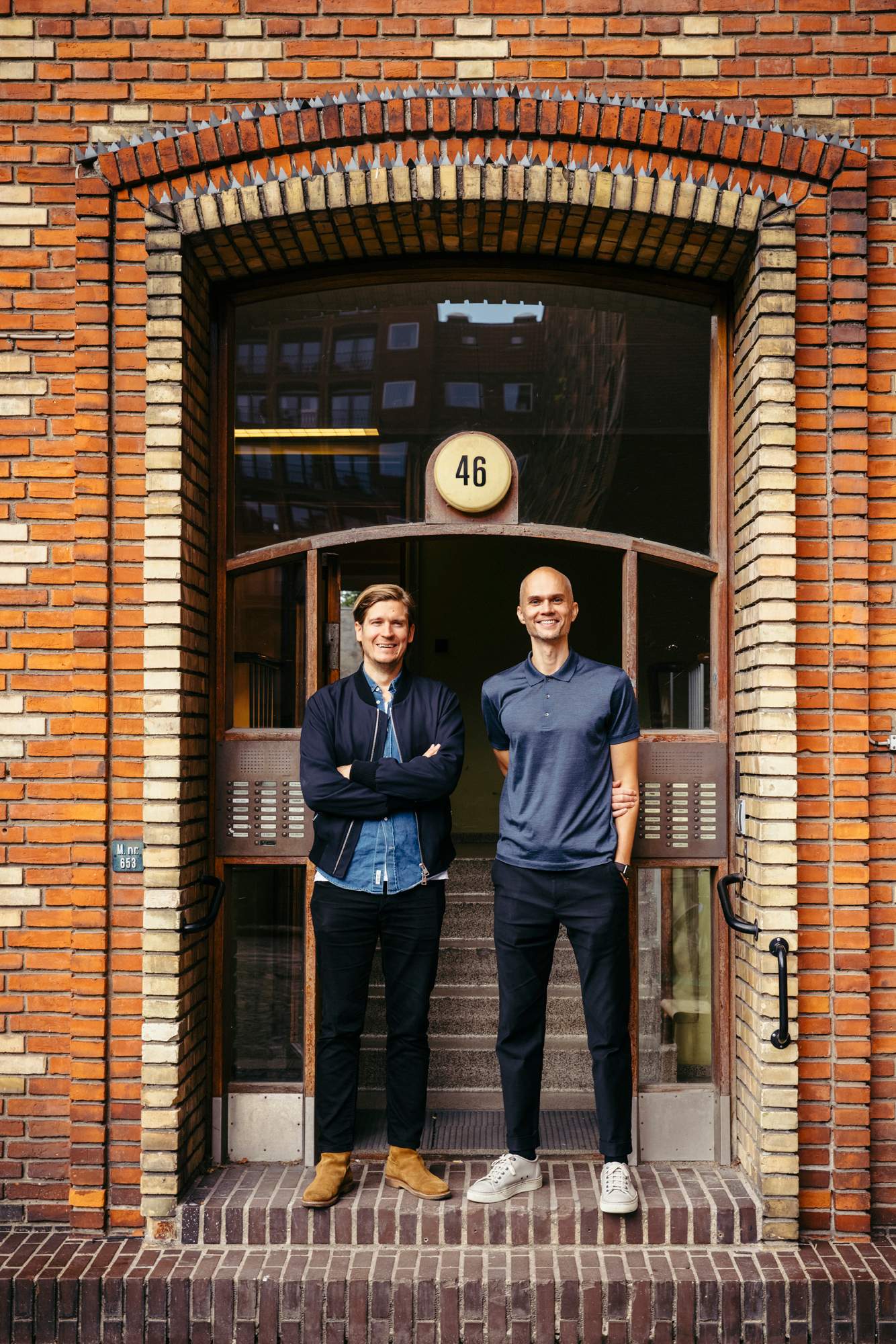 Vaarnii has set out to create a novel Finnish design style. Looking to the architectural movement of brutalism, while honouring the refined carpentry heritage of their home nation, it is wonderfully unconventional in the oversaturated Nordic design market. Founders Antti Hirvonen and Miklu Silvanto have impeccable design credentials: Hirvonen has worked at Finnish heritage brand Artek while Silvanto has gained design experience from Apple and Bang & Olufsen. 
You have an instantly recognisable and unique design language. What are your inspirations?
Miklu Silvanto: Central to Vaarnii's conception is the idea of "brutal and sophisticated", the tension and contrast built into Finnish culture, and my approach  to design. It's the drive for simplicity and clarity that is nearly brutal in execution, yet made with sophisticated mathematics. Vaarnii's collection was inspired by vernacular design in which products are made to serve a clear purpose and function, as opposed to being styled.
What made you choose pine as the material?
MS: Pine is a challenging wood long-forgotten in the [furniture] industry but when used right it has unique texture and a colour that changes as the wood ages. It is a softer material that's full of natural pattern. Pine was also the wood that the Finnish craftspeople originally used and has shaped how old Finnish houses and furniture looked. We want to celebrate that tradition.
Could you highlight some of your new designs and latest news?
Antti Hirvonen: We recently launched the Kolmio dining table by the designer Cecilie Manz, a bar stool by Fredrik Paulsen, as well as a rectangular tray by Livia Lauber. We also announced a new investor, one of Finland's most beloved and globally successful brands, Moomin Characters Oy. 
vaarnii.com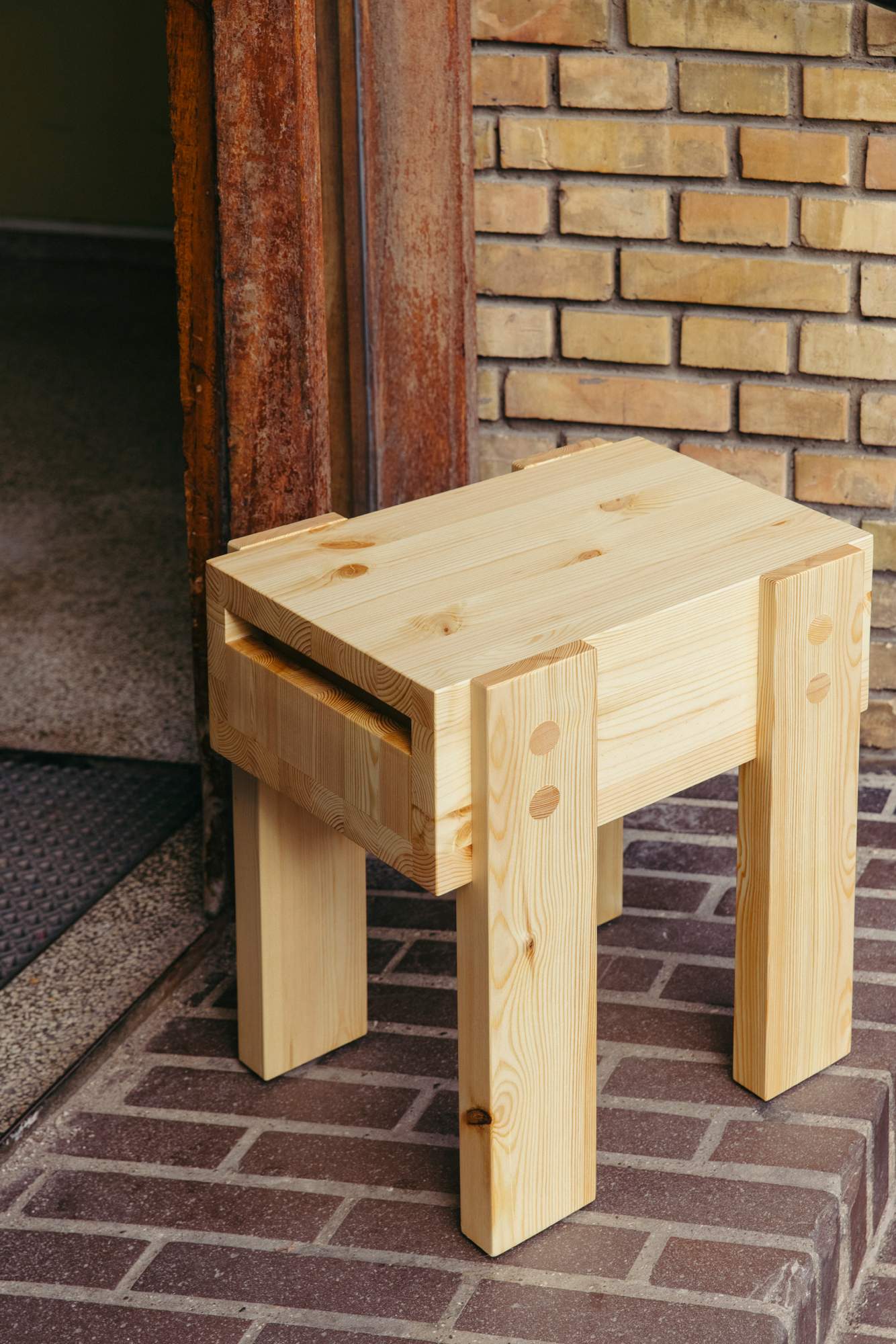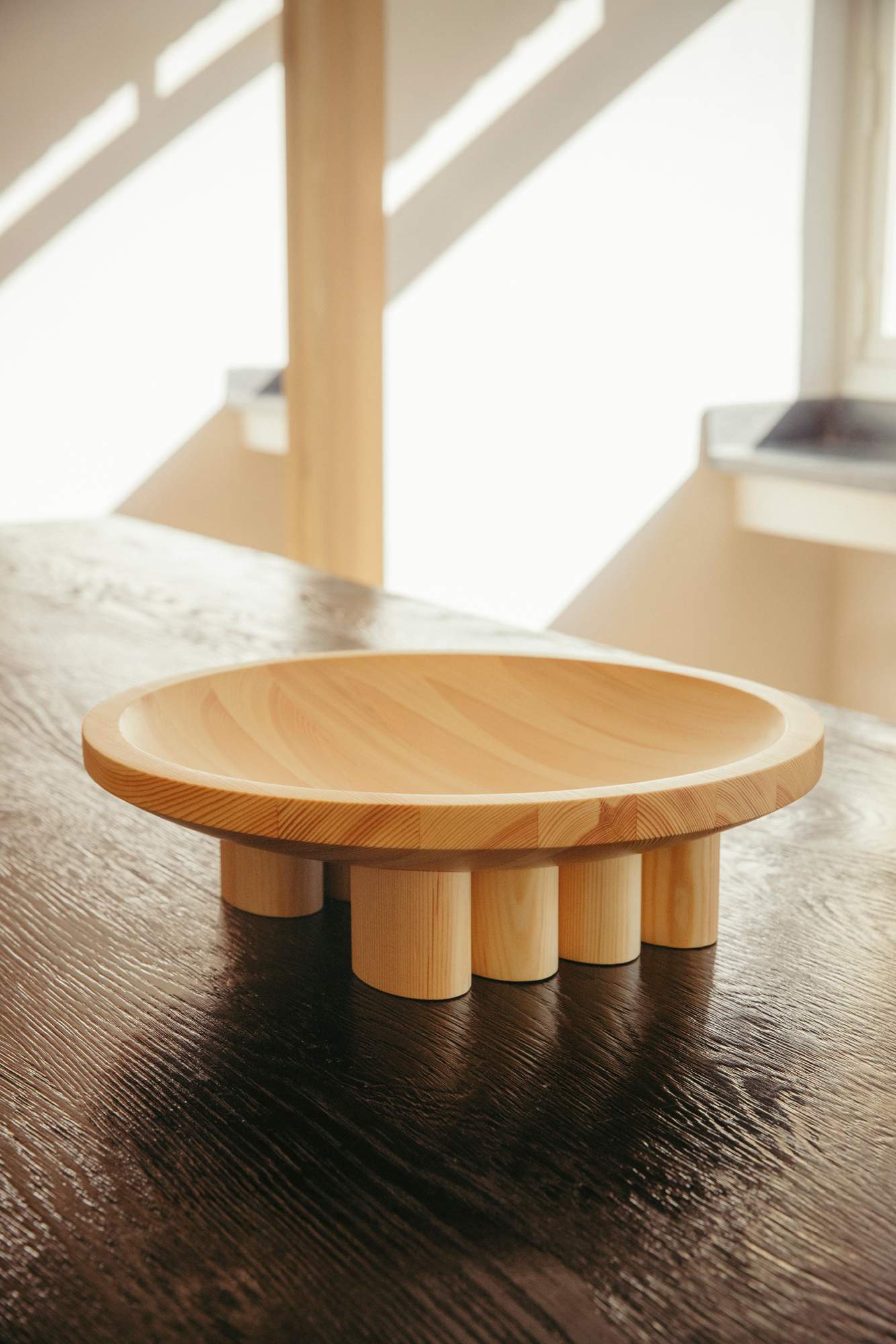 ---
17.
Appeal from the past
Lomm Éditions, Paris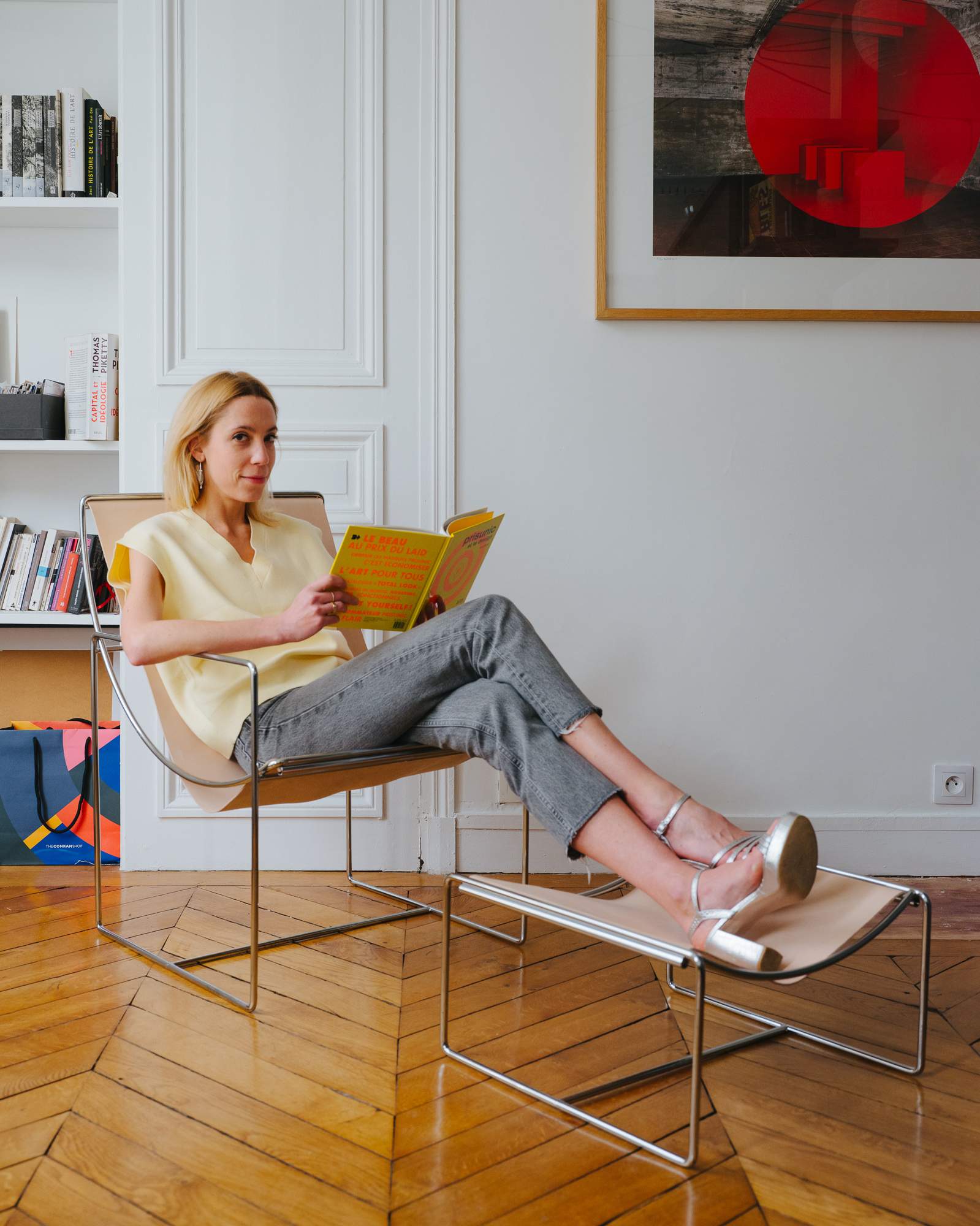 Interior architect Léonie Alma Mason spent many happy days when she was growing up making clay sculptures and drawings with her grandmother, French artist Odile Mir. But it wasn't until 2017 that Mason discovered her relative's talent as a designer. When Mir showed Mason her forgotten archives, which included many designs from the 1970s, the interior architect decided to launch a collection of reissued pieces of furniture under the name Lomm Éditions. — jwe
How did you first find out about your grandmother's designs?
My grandmother said that she wanted to remake a lounge chair she designed called David and had already started looking for artisans who could do it. But since she's very old, she asked me to help. I started to get curious and then I realised that there wasn't just one design, there were almost 40. But she had never spoken about this work before. She always considered herself an artist rather than a designer.
How did you pick the pieces from the archives?
Identifying the designs took a few years because the archives of a 95 year-old artist are not exactly organised. First I had to do a bit of archaeology, to try to find as much as I could. One of the first pieces that we are making is the Filo lounge chair, which goes with a footrest and a magazine rack. It's very modern and fits really well with interiors today. And there are people who recognise it because it used to be produced by French manufacturer Prisunic. Often people recognise the design straight away.
lommeditions.com
---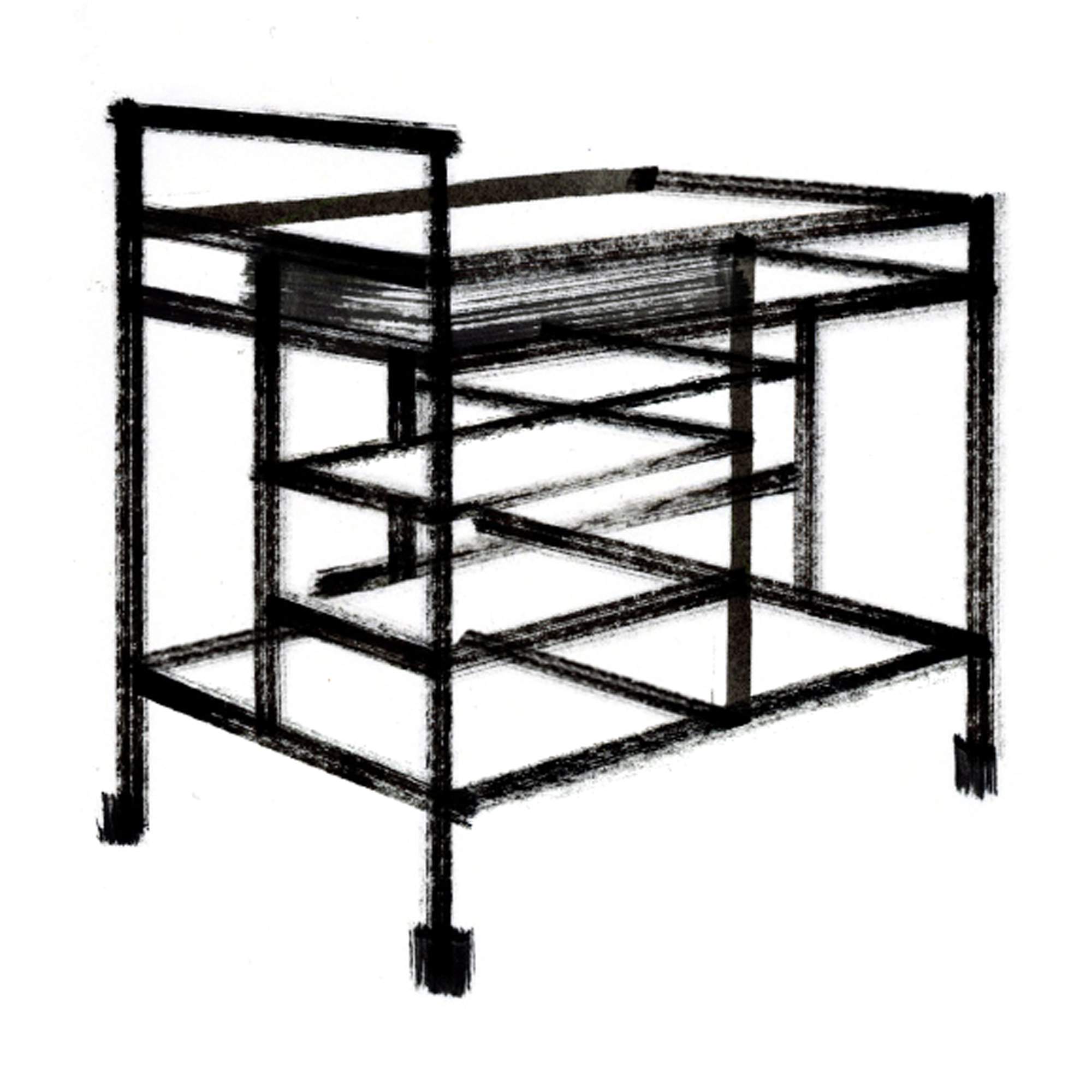 18.
Cassina
657 Serving Cart 2021, Italy
Danish architect and designer Bodil Kjaer found her lively dinner parties challenging because her dining room wasn't close to the kitchen. It inspired her to design the Serving Cart in 1963. Cassina's re-release features a brushed-stainless-steel top and laminated partitions, making it handsome and functional.
cassina.com
---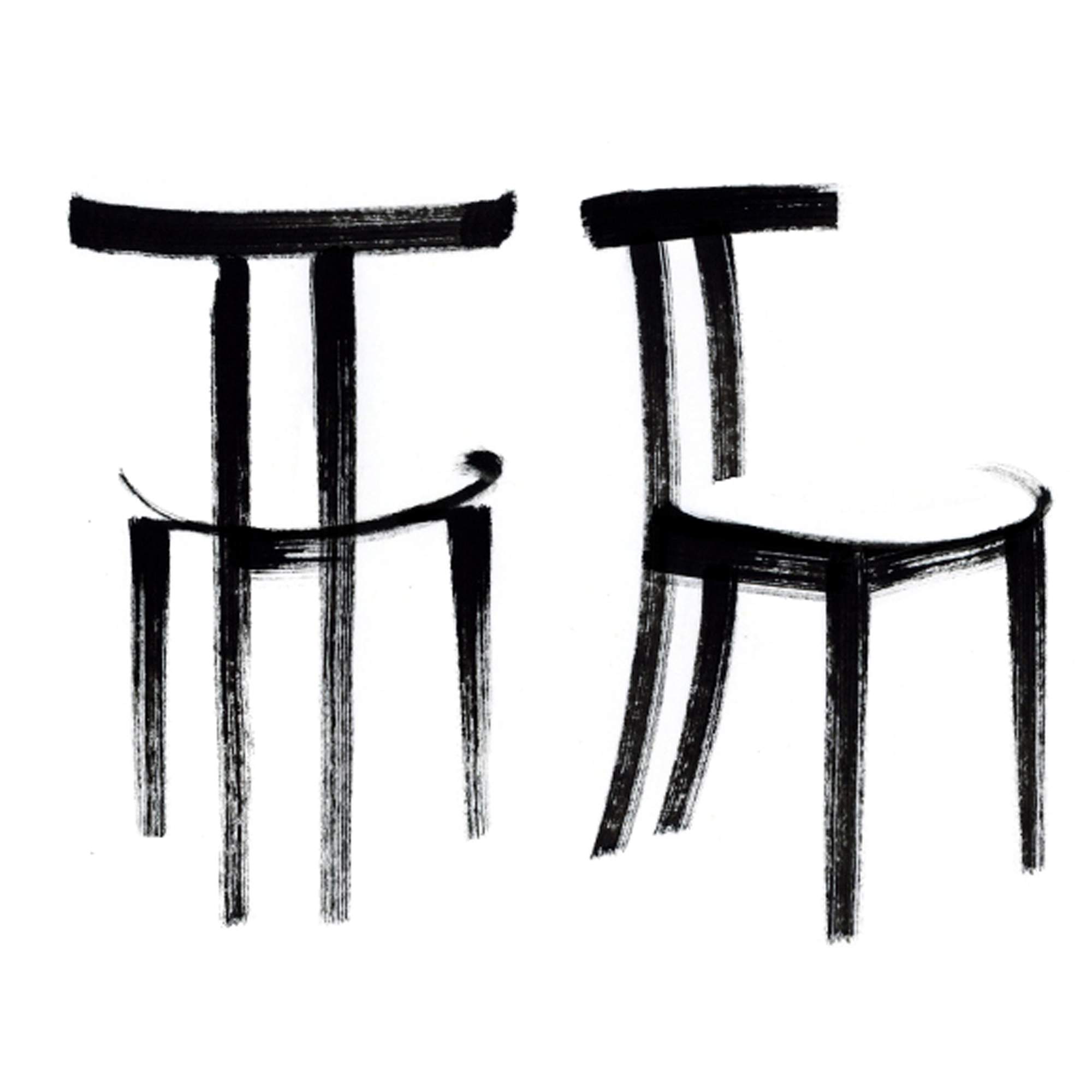 19.
Carl Hansen & Søn
OW58 T-Chair, Denmark
Danish furniture producer Carl Hansen & Søn adds another classic to its collection. The ow58 T-Chair by Danish designer Ole Wanscher, is refined and sculptural, with a T-shaped backrest. Available in walnut and oak finishes, the re-edition stays true to the original design, with clean lines and an emphasis on comfort.
carlhansen.com
---
20.
Street credibility
Modernity, London
Stockholm gallery Modernity has found success by championing 20th-century Scandinavian designers. After capturing the attention of the London market with a temporary space, Modernity has opened in Notting Hill. The UK outpost is minimal but has a cosy feel. "We've always created inspiring spaces in which people can imagine what the items would look like in their own home," says Sebastien Holt, Modernity Stockholm's director of UK operations.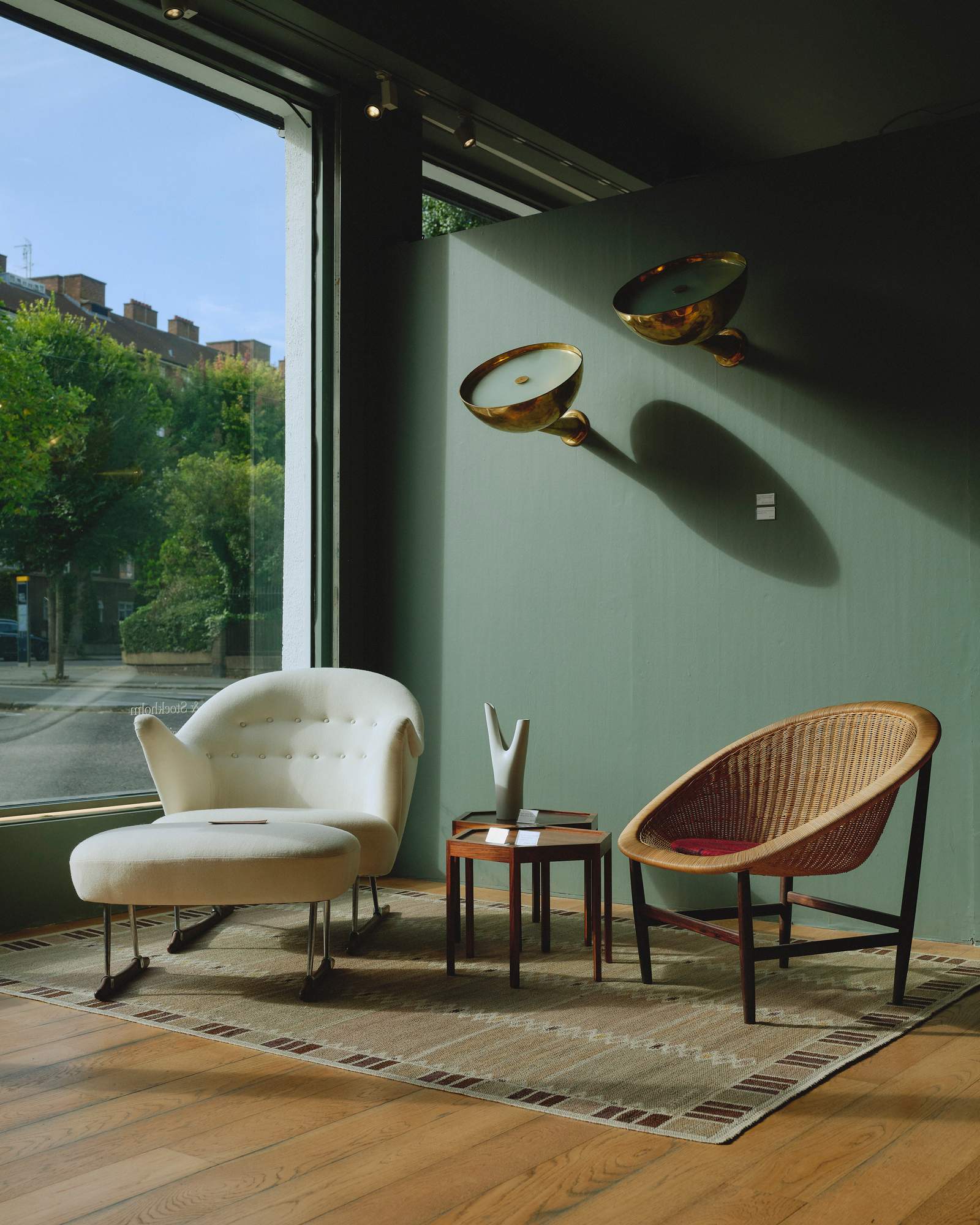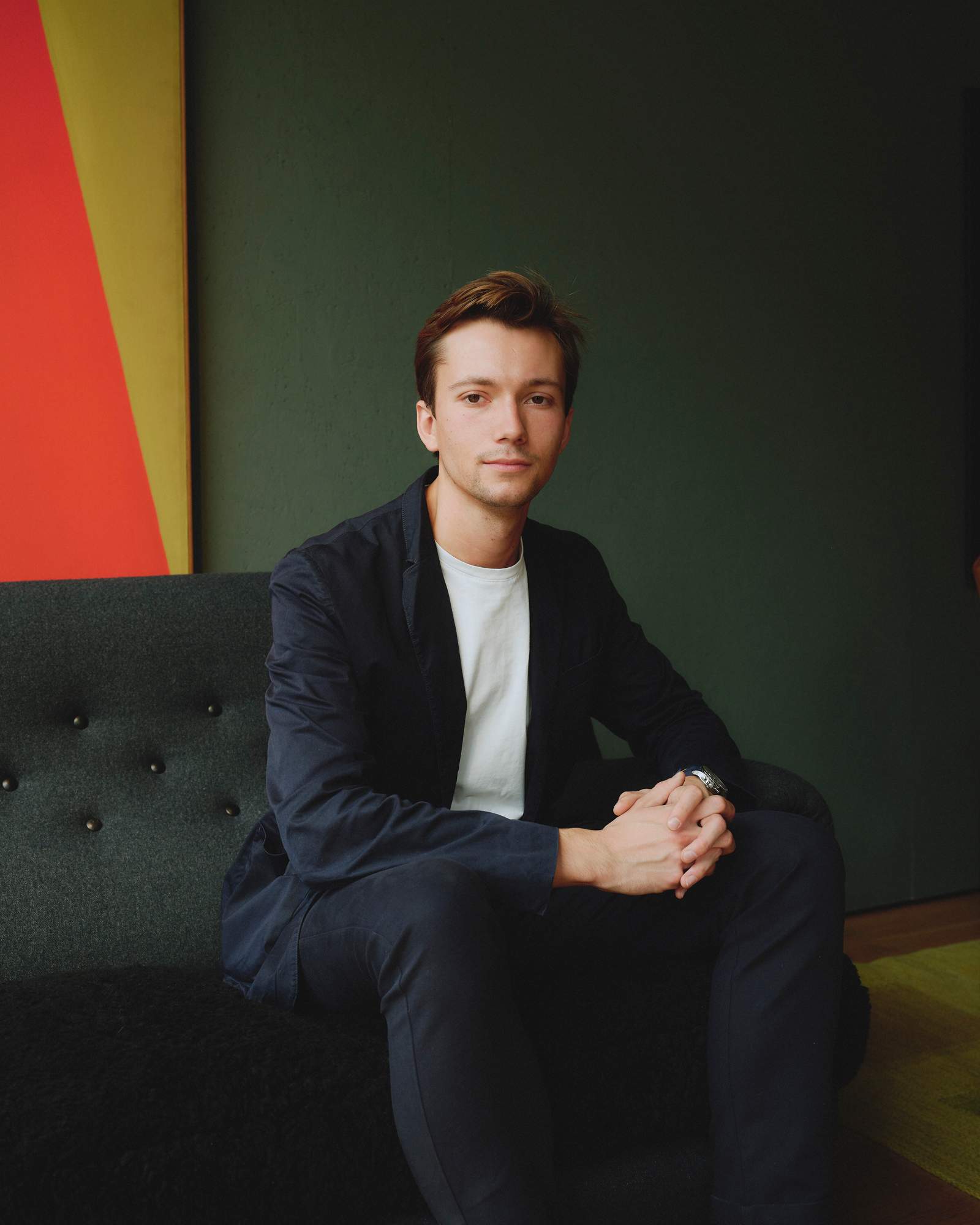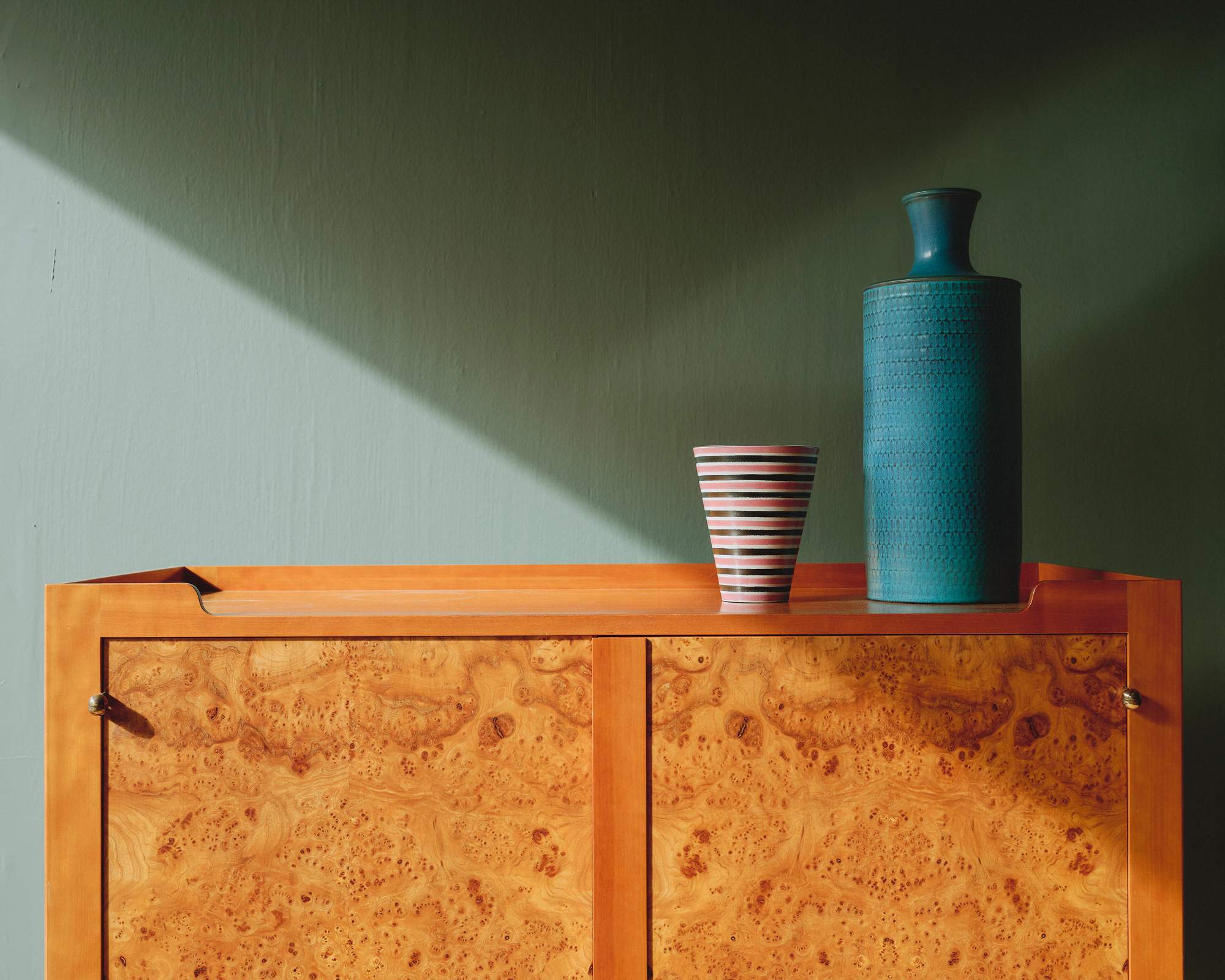 What sets the Notting Hill space apart, says Holt, is its willingness to engage with the wider community. "The gallery has a great street presence," he says. "The big windows mean that people can walk up and look in." Reflecting on the future of the gallery, which will sell designs from the likes of Hans Wegner and Alvar Aalto, Holt says that he wants places like this to play a big part on the high street and that Modernity will become a feature of this West London enclave. 
modernity.se
PHOTOGRAPHERS: Marvin Zilm, Frederike Helwig, Andrea Pugiotto, Luigi Fiano, Stephanie Füssenich, Andreas Jakwerth, Felix Brüggemann, Mark Arrigo, Felix Brüggemann